Can we officially say it's Halloween season now that Halloween Horror Nights has kicked off at Universal Studios Orlando?!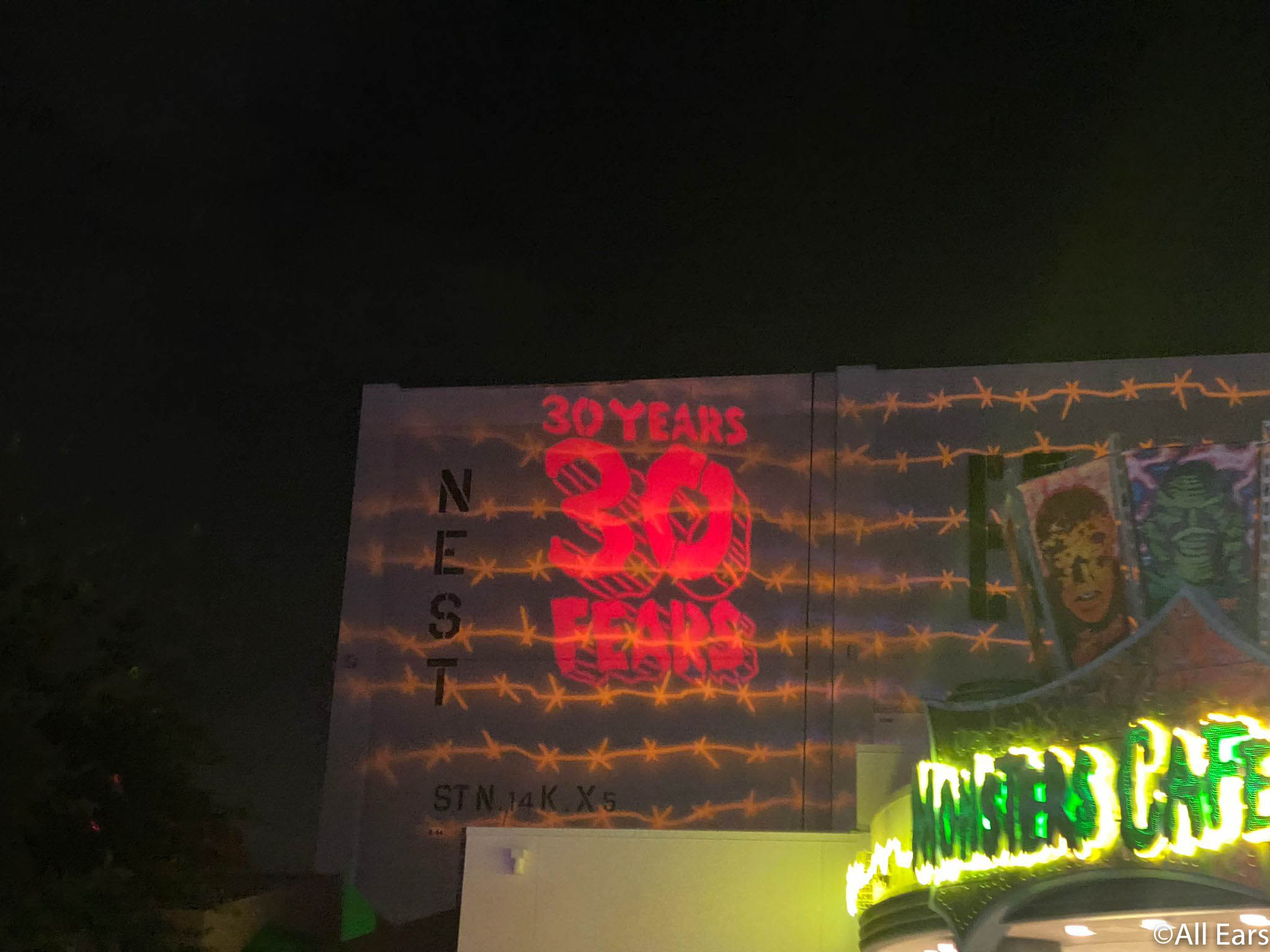 Universal is celebrating 30 years of Halloween Horror Nights, and they went scary big this year while maintaining health and safety procedures. We were able to go through all ten Halloween Horror Nights Houses and five scare zones this year. And, we're giving you a look at our terrifying experiences during the 30th anniversary event!
Warning: Graphic images from Universal's Halloween Horror Nights houses may not be suitable for some readers.
Houses
Texas Chainsaw Massacre
Do you think we stumbled across Leatherface in the house based on the 1974 slasher film? (You bet we did!)
In case you need a recap, The Texas Chainsaw Massacre takes place in 1978 where teenagers in Texas have their car run out of gas. Unfortunately, this is their doom as Leatherface meets them… and he's a cannibal.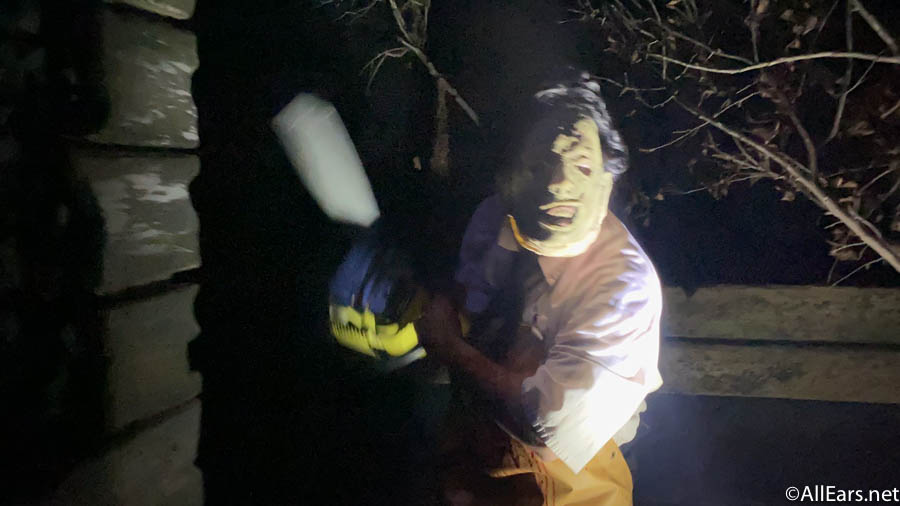 Universal switched up their house from 2016 until now as there has been a lot of creative liberty between the original film and the remake.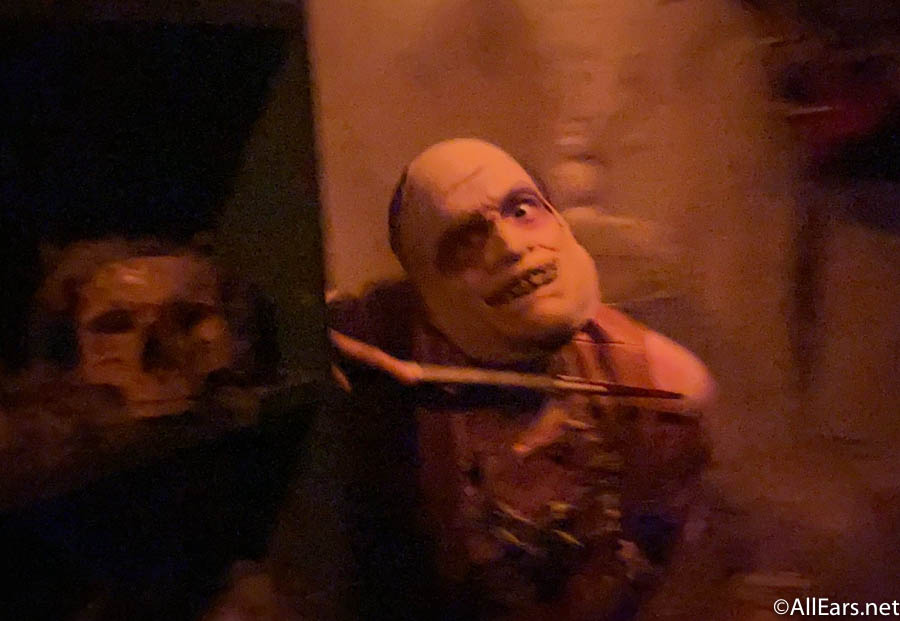 There are plenty of gory details in this house, so be warned before you head inside!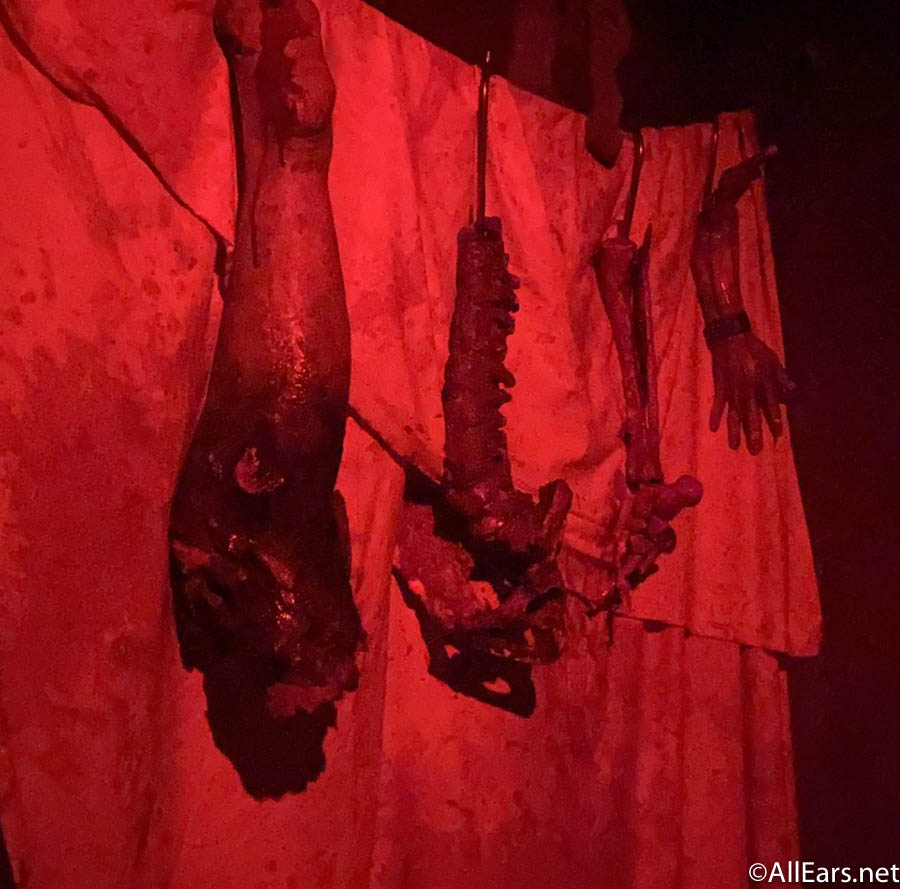 HHN Icons: Captured
Because it's the 30th anniversary of Halloween Horror Nights, Universal Orlando decided to place 30 years of original icons like Jack the Clown, The Storyteller, The Caretaker, and more in a single house. And, they're trying to find who is the most fearsome of them all!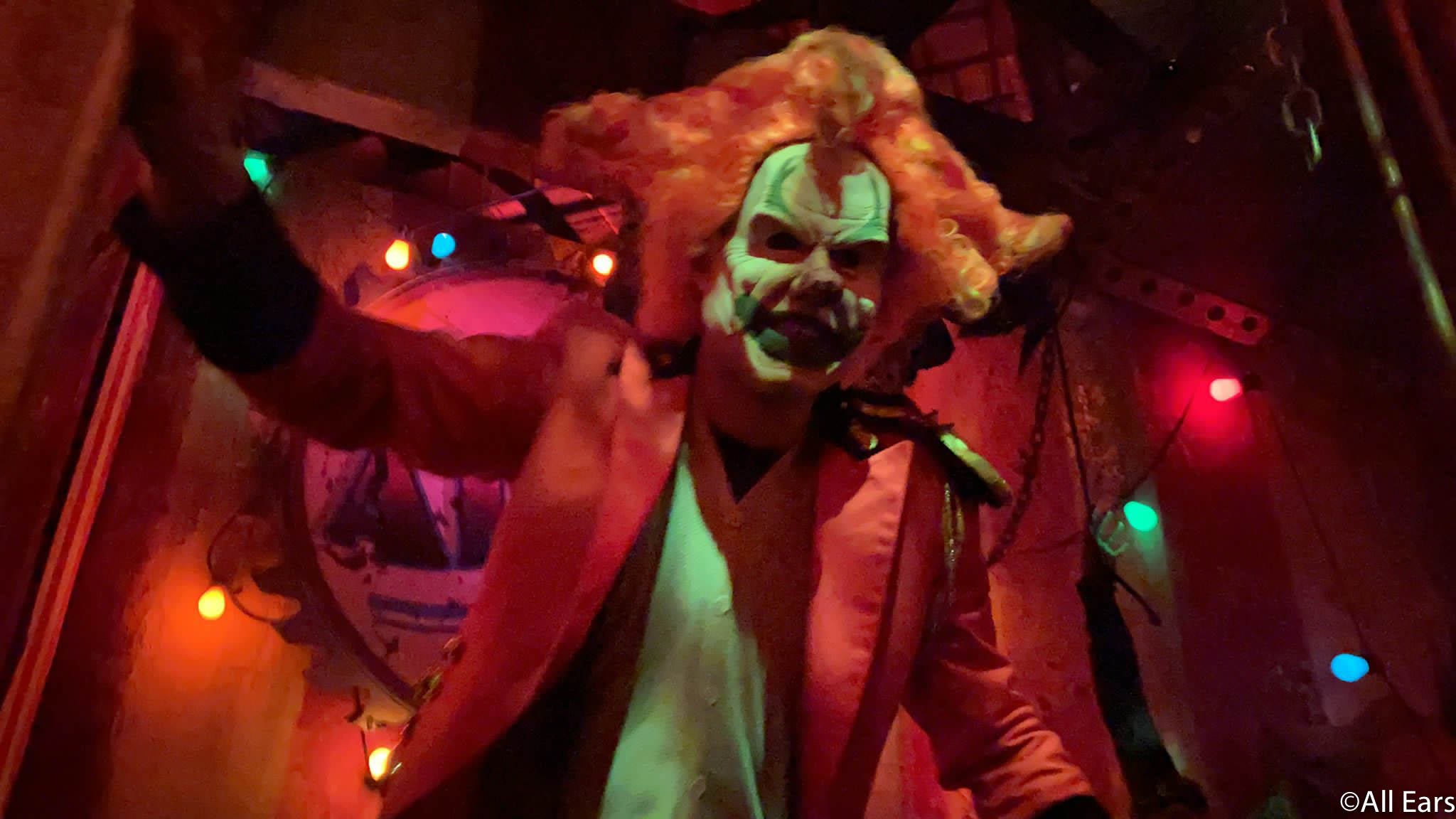 You can guess that that means HHN Icons: Captured is filled with terrifying twists and turns from the get-go! Guests are able to go through Lantern, which is the portal to the Halloween Horror Nights icons and hell underneath Universal Orlando. Lantern comes from the icon "Fear" itself.
Various totems and icons from years past can be found in HHN Icons: Captured, where there will also be promotions and tortured souls wearing Halloween Horror Nights shirts form the years the icons debuted.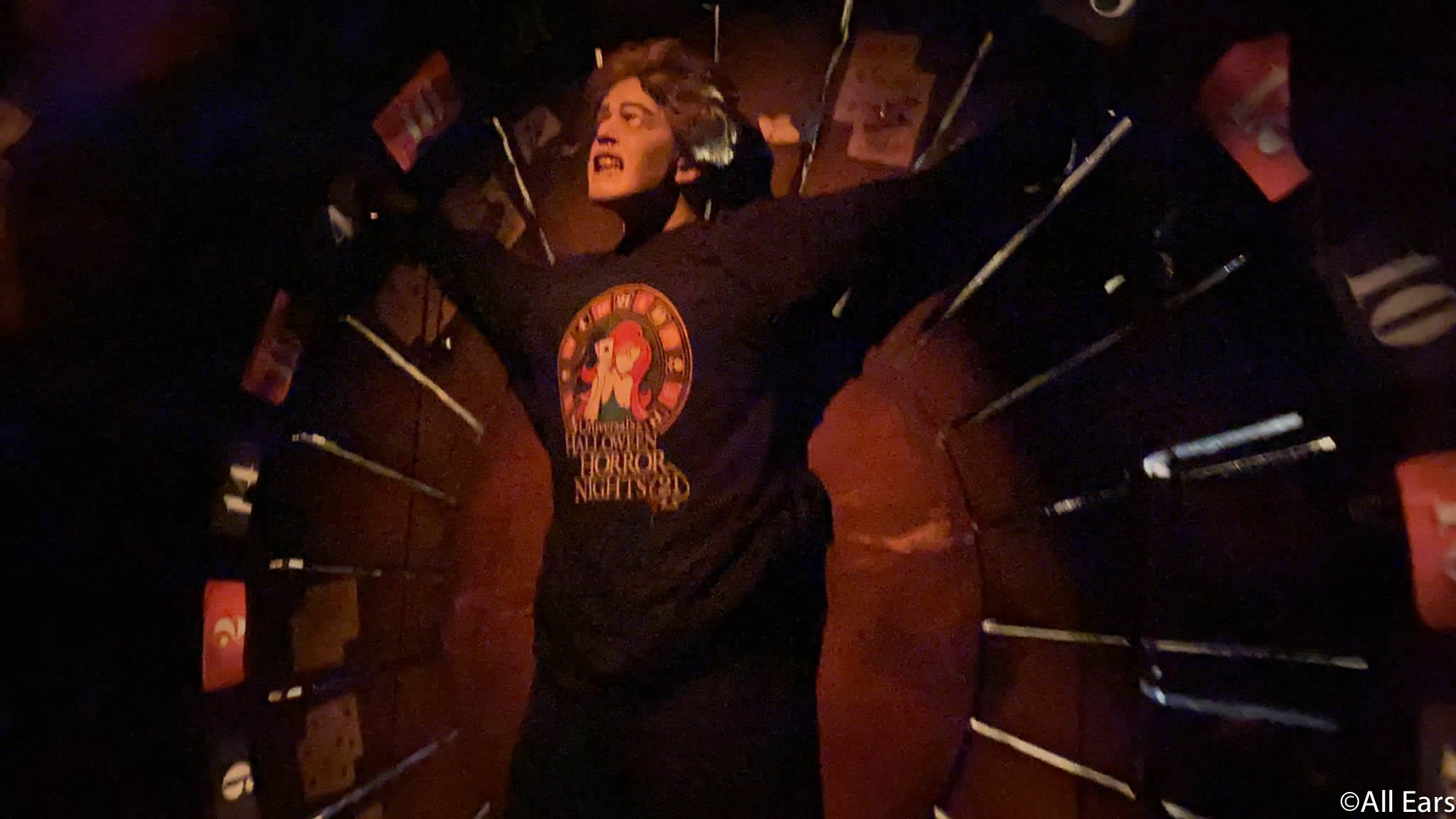 The answer of who is the most fearsome will actually change throughout the event, so you could have a different icon "win" each time you go! During our visit, the Director held the throne!
The Bride of Frankenstein Lives
Here we witnessed the Bride of Frankenstein amidst a LOT of blood in her attempt to save Frankenstein's monster. Based on the classic Universal Monsters horror sequel, The Bride of Frankenstein Lives house takes place after the end of the original film.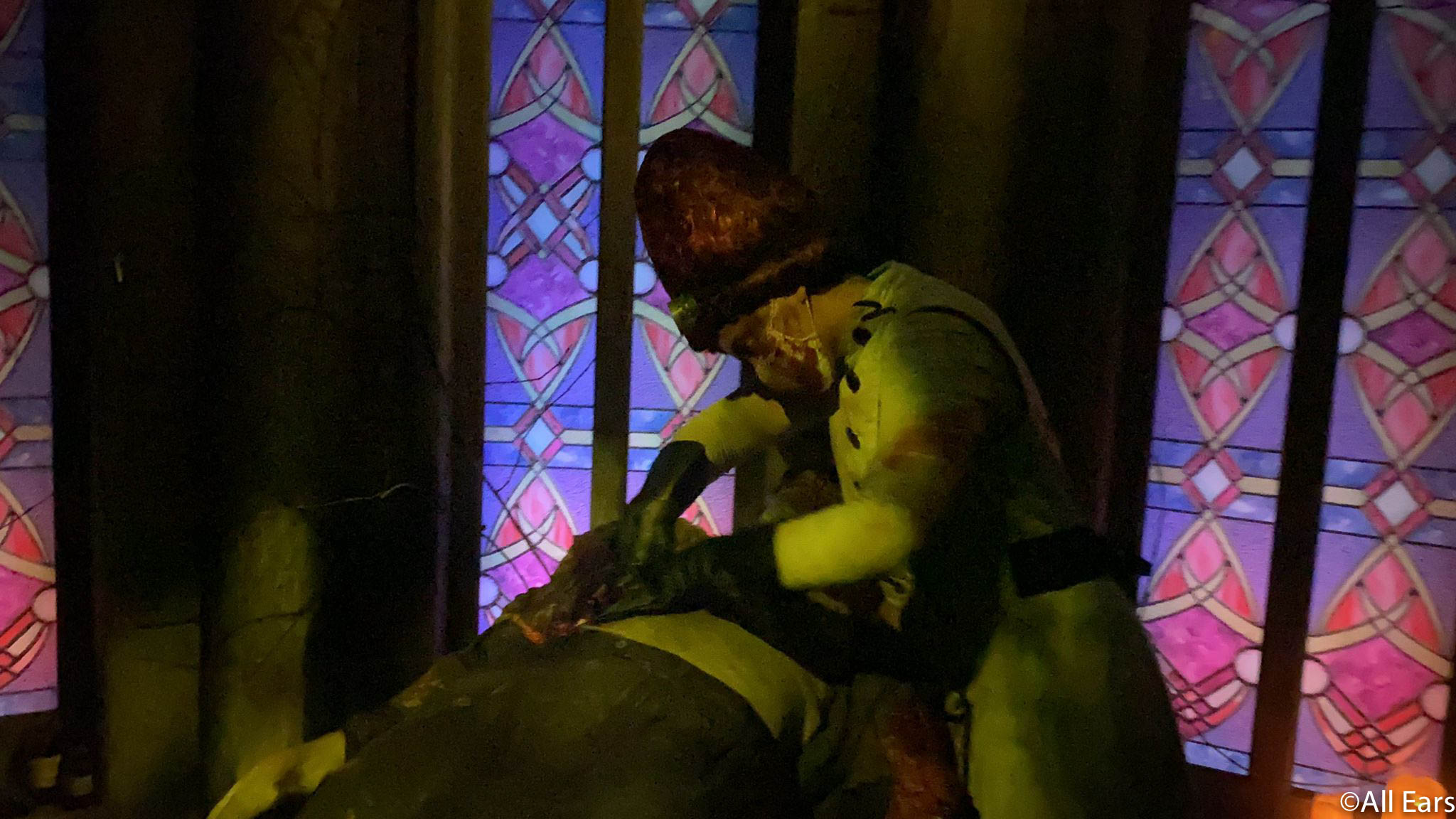 She has survived the explosion that takes place, realizing that Frankenstein's monster did actually love her.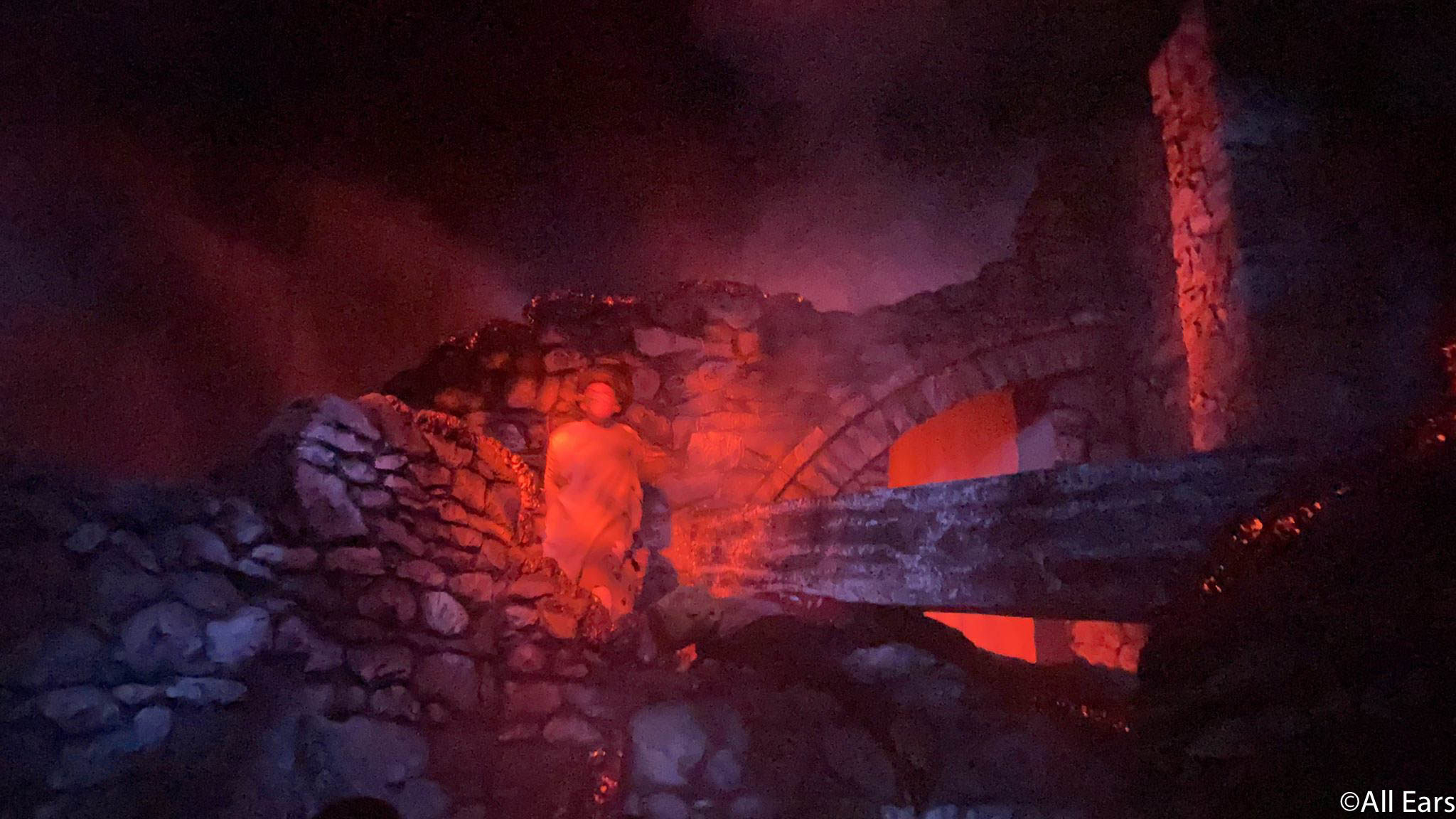 In order to bring him back to life, though, she will need the blood of Dracula's brides. While it may be a beautiful love story between the two monsters, there are still plenty of jump scares in store for guests!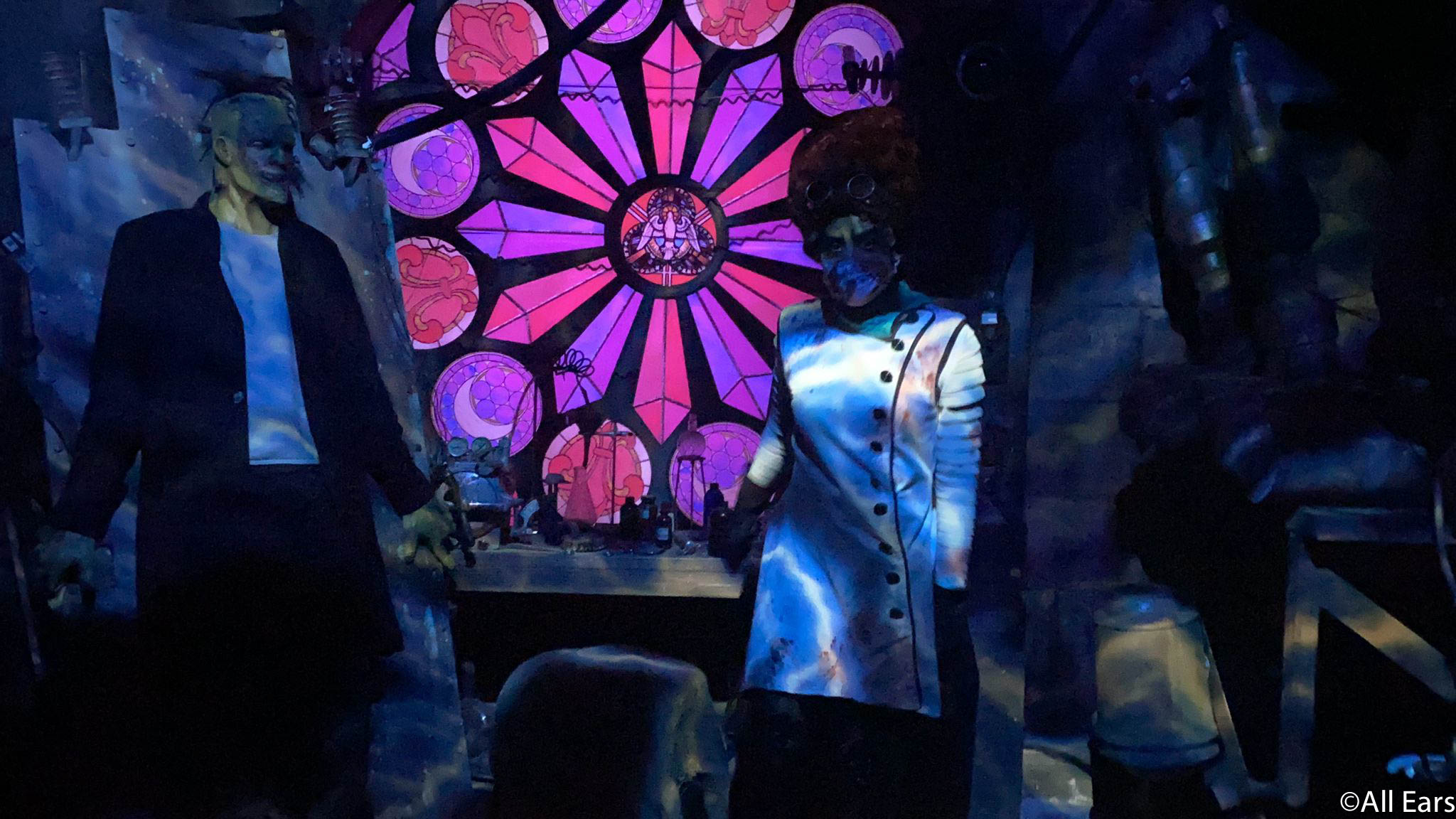 Case Files Unearthed: Legendary Truth
Boris Shuster is back at Halloween Horror Nights again to investigate the strange occurrences happening in New York City. So, what does that mean for all of us joining him during Case Files Unearthed: Legendary Truth? Well, we'll probably see ghouls, poltergeists, and other apparitions (oh my) as part of the house!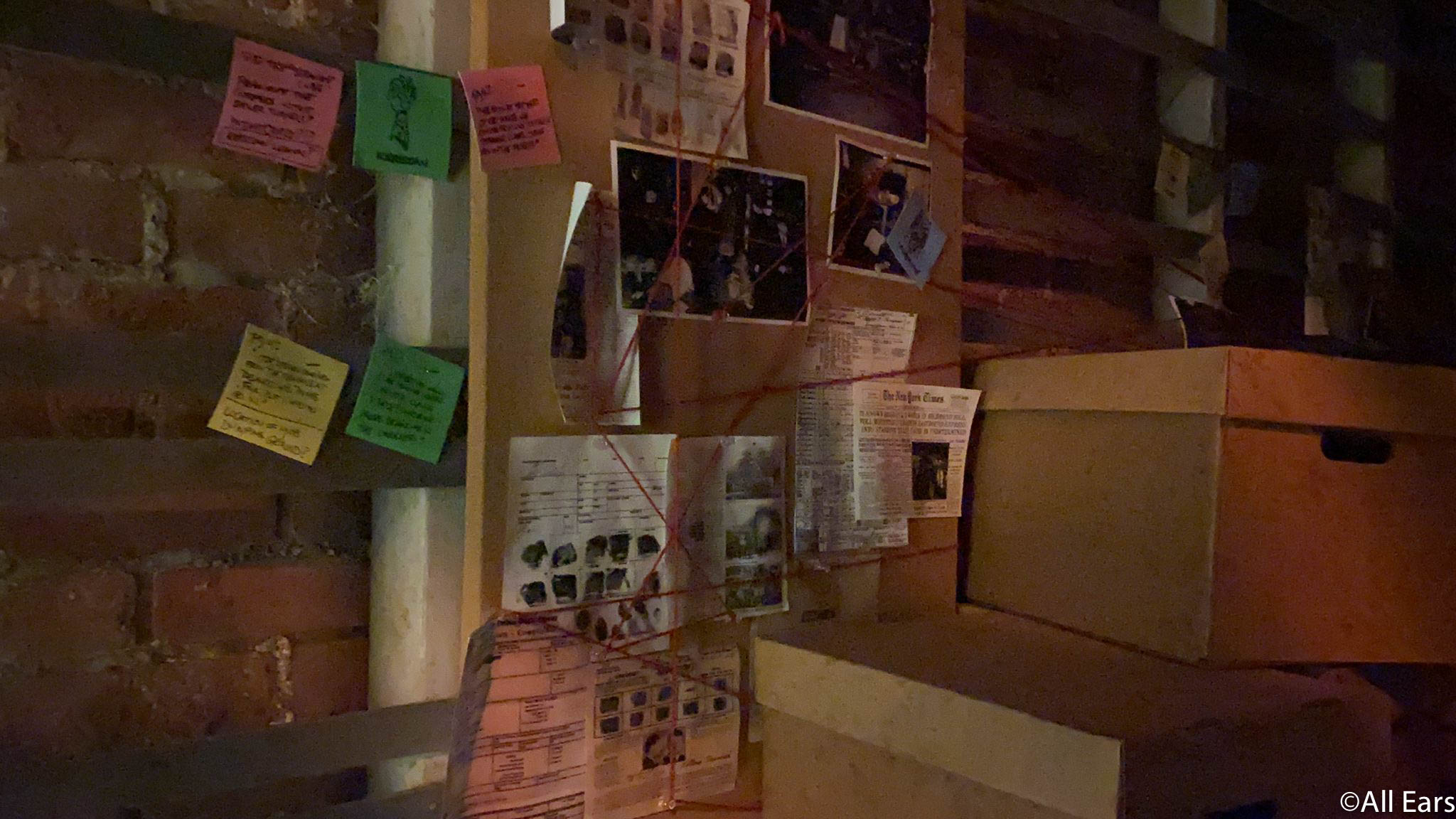 Shuster has unearthed books from a missing person as he interprets totems to discover the "legendary truth."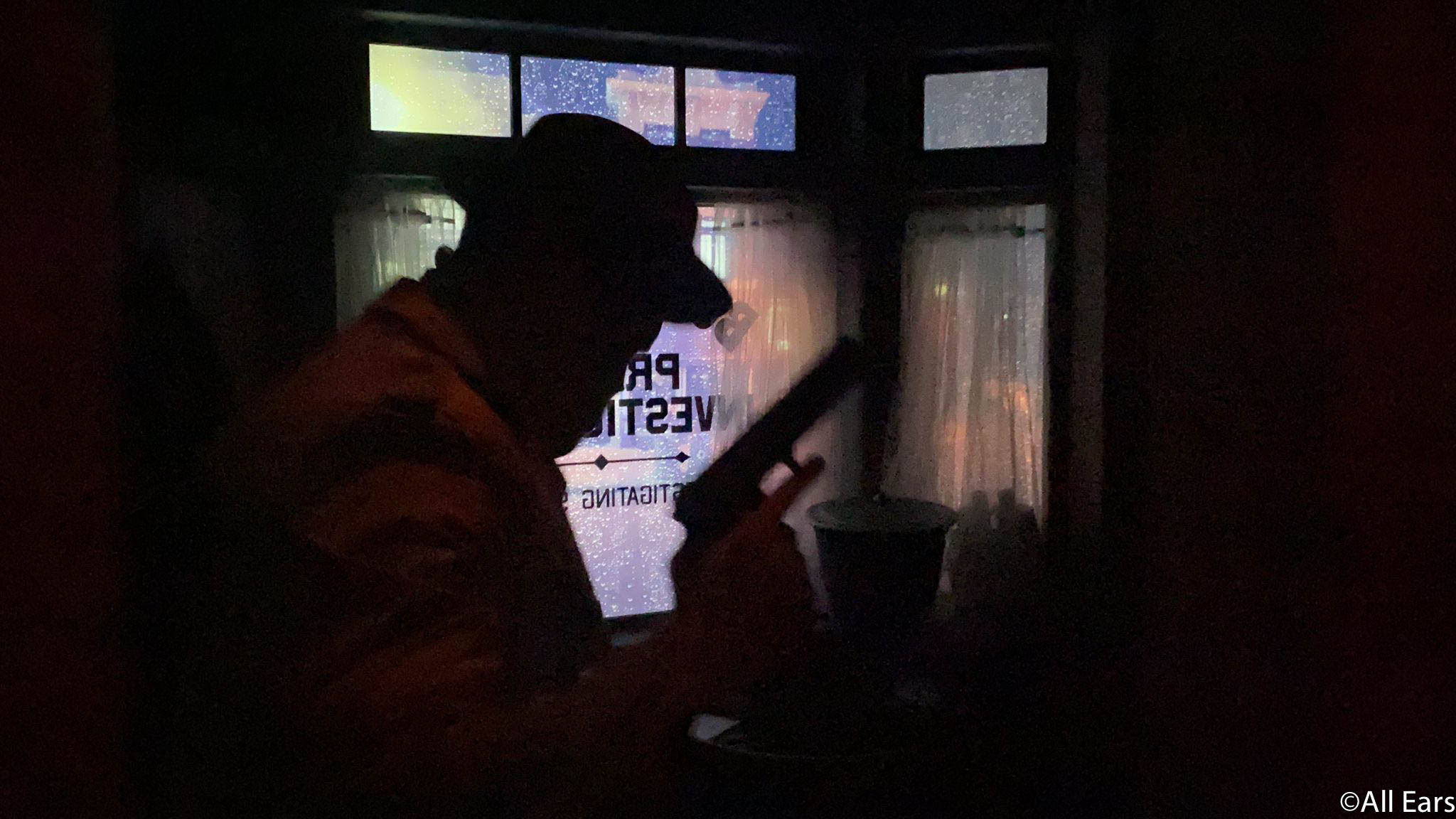 The story hops between the 90s…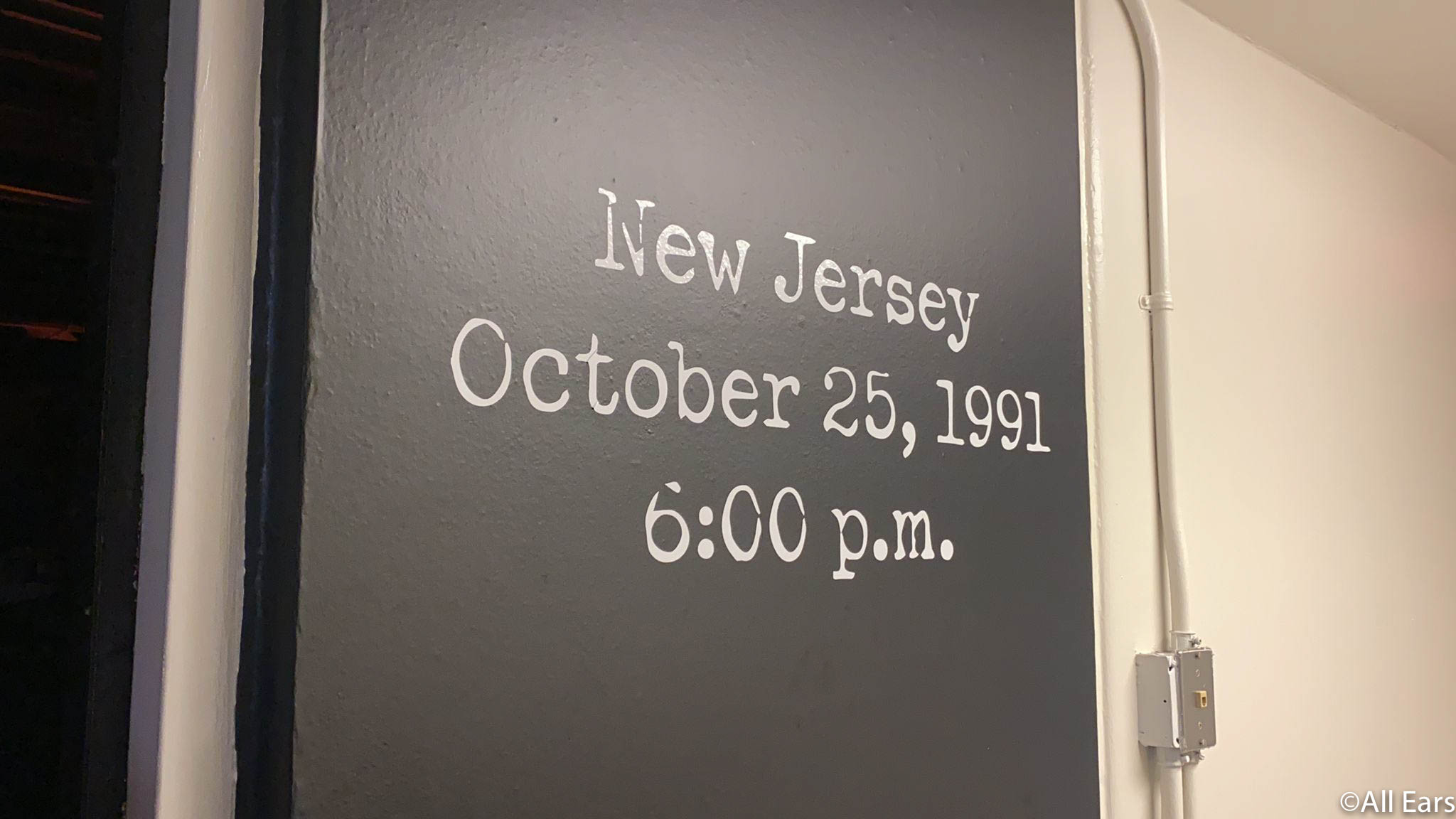 ….and 40s as you make your way through the house. And, if you keep an eye on the date, you might recognize October 25th as the start date for the very first Halloween Horror Nights!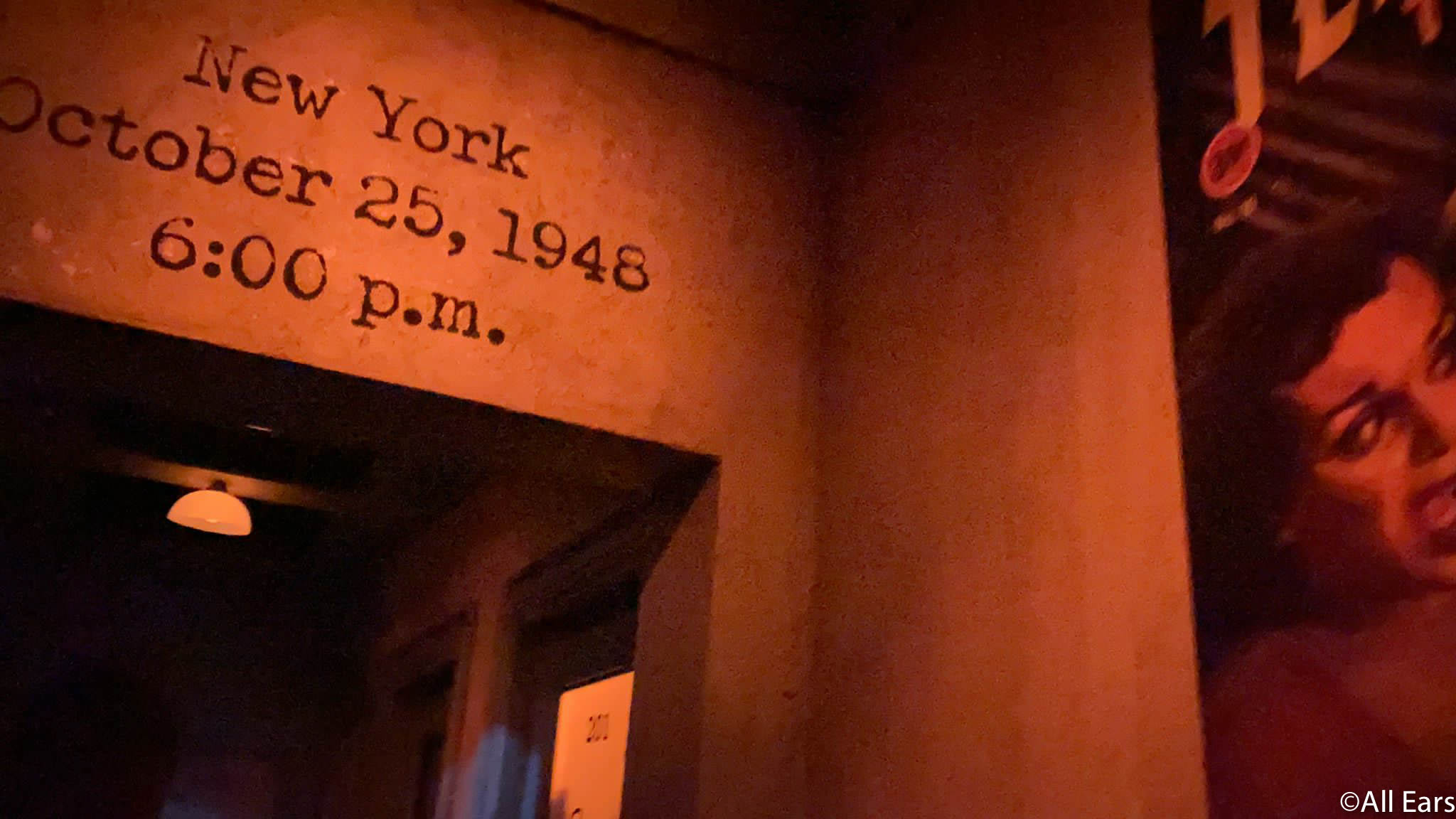 Once you leave the house. you can even find Boris Shuster's office…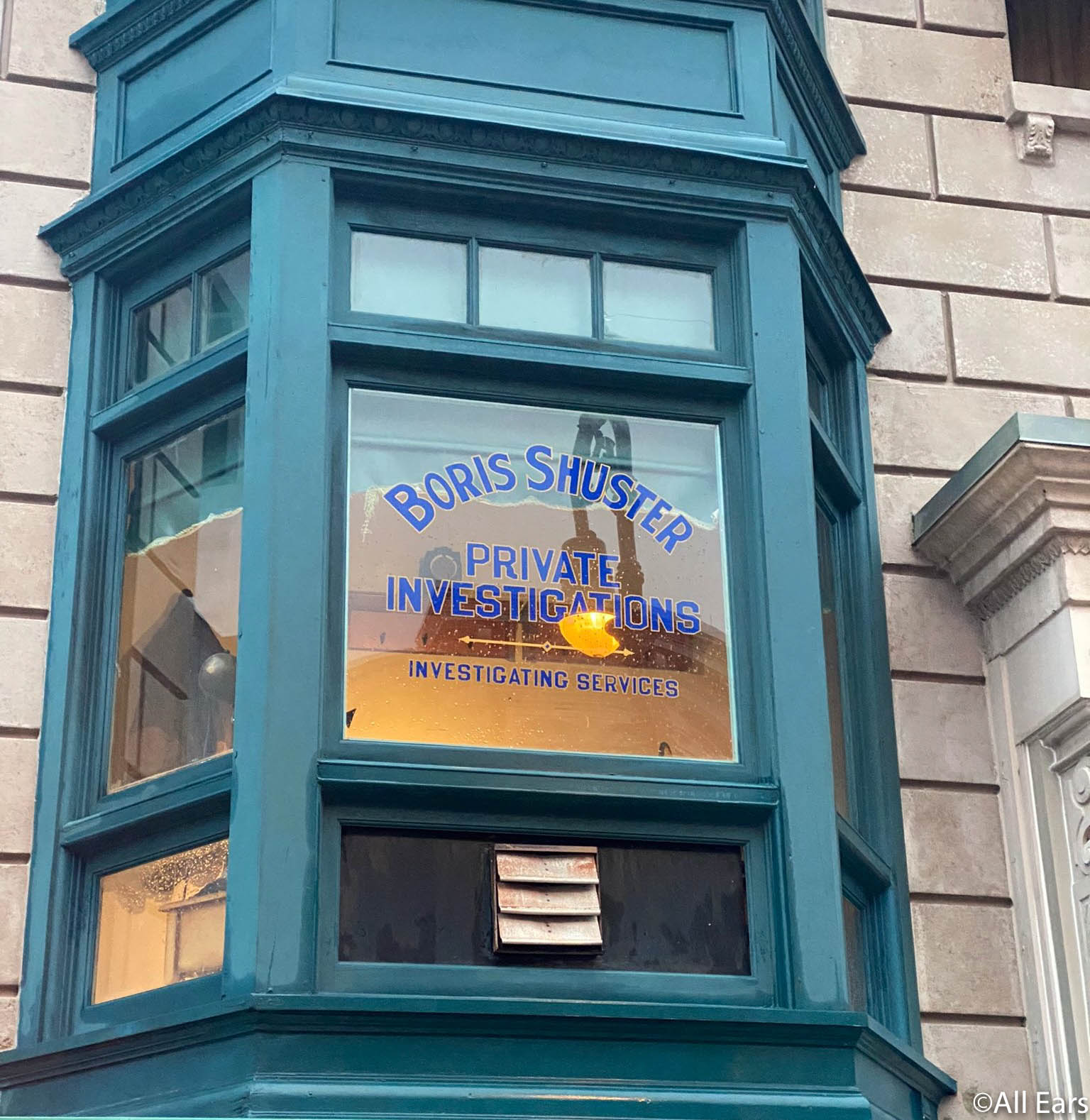 …and the Kitty Kat Club from Case Files Unearthed: Legendary Truth.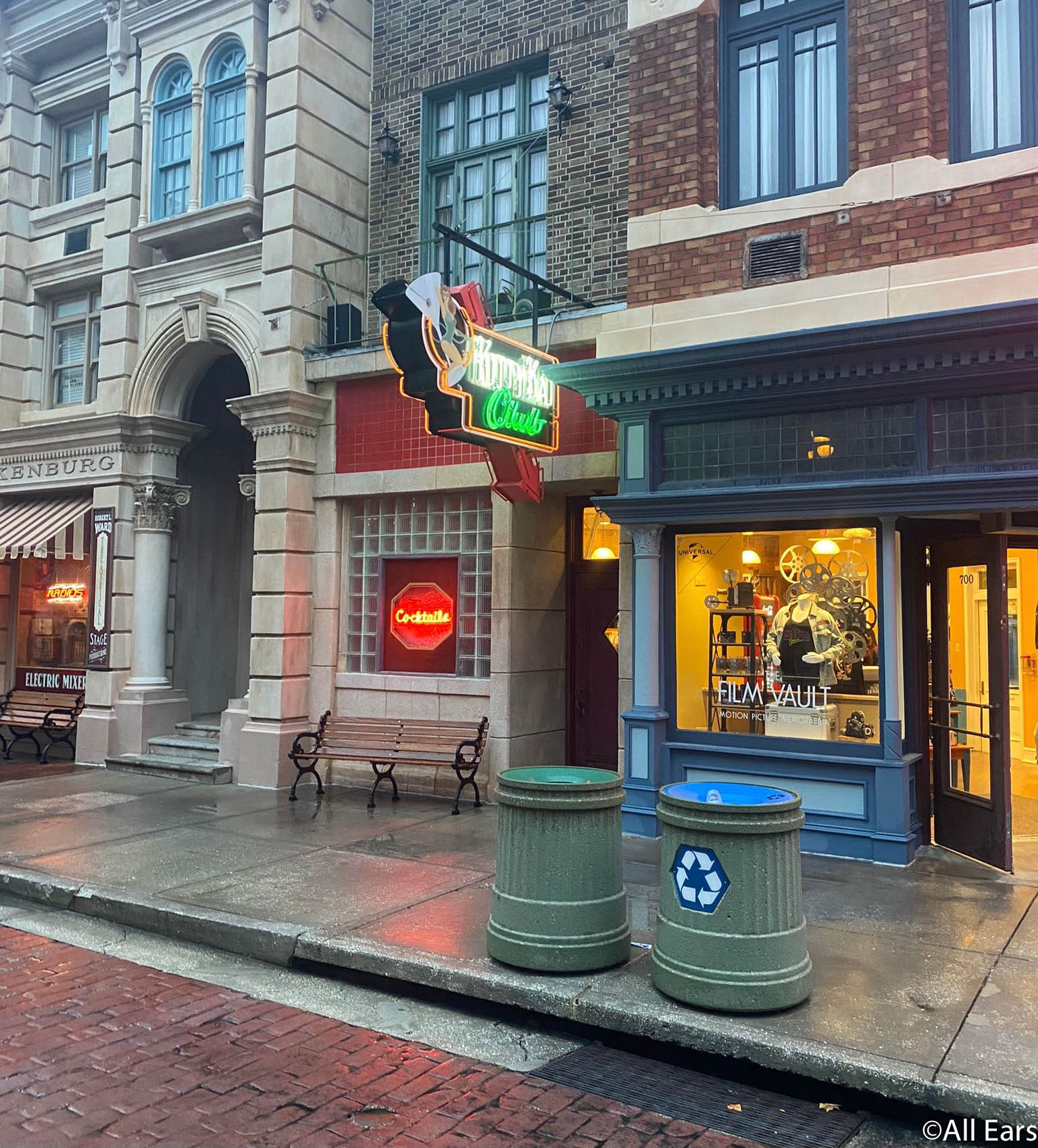 Revenge of the Tooth Fairy
The Tooth Fairy isn't as sweet as you remembers as the mythical goblin (NOT a fairy) is out for blood in Revenge of the Tooth Fairy! The house is structured like a pop-up book fairytale that tells the story of how humans made a pact with the Unfaithful that we would be safe if we gave up our children's milk teeth.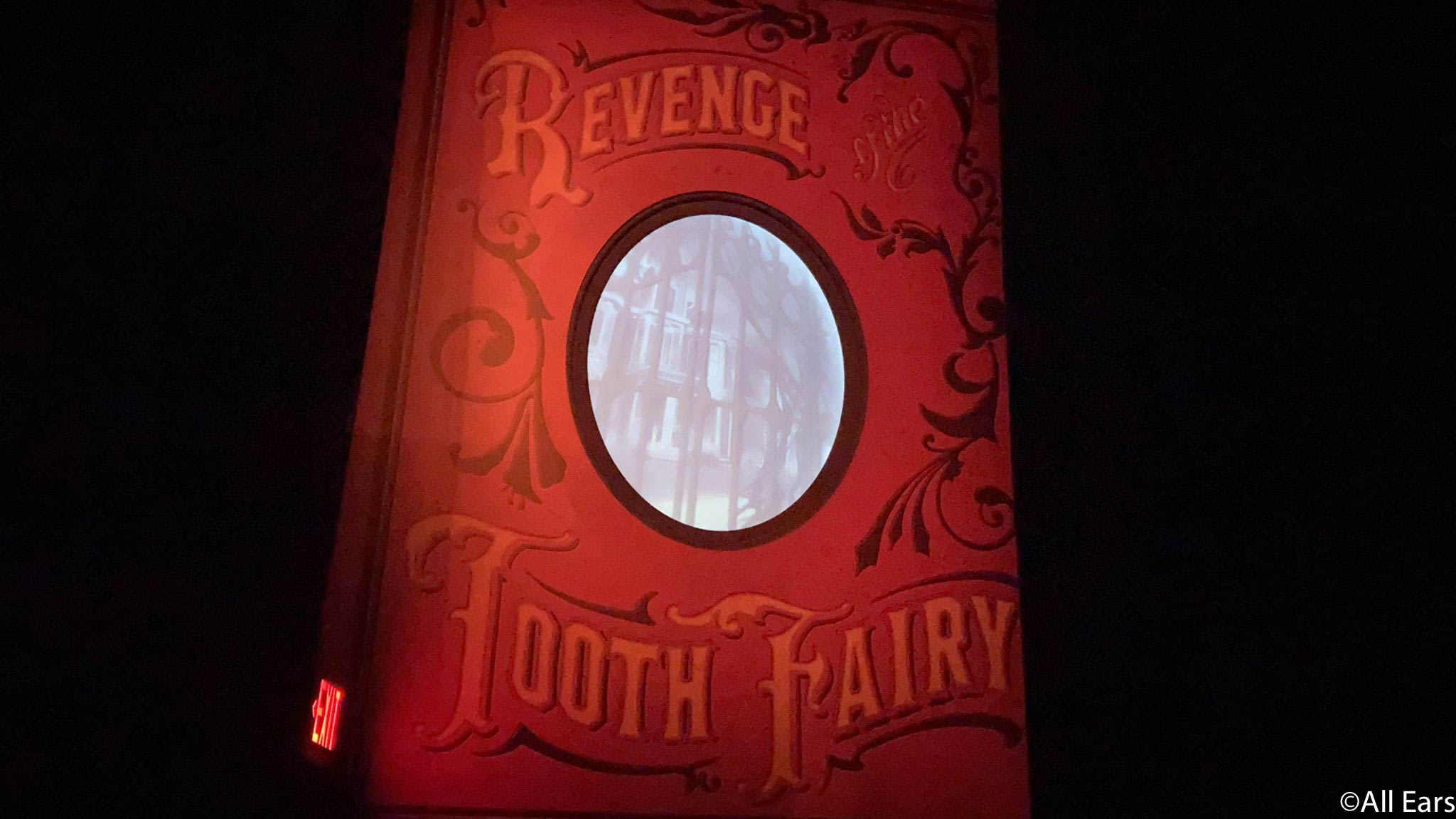 However, one boy James decided not to do it, so the guests are forced to see what happens when this pact has been broken!
That means his family has been murdered and now the Tooth Fairy is out to get everyone else too!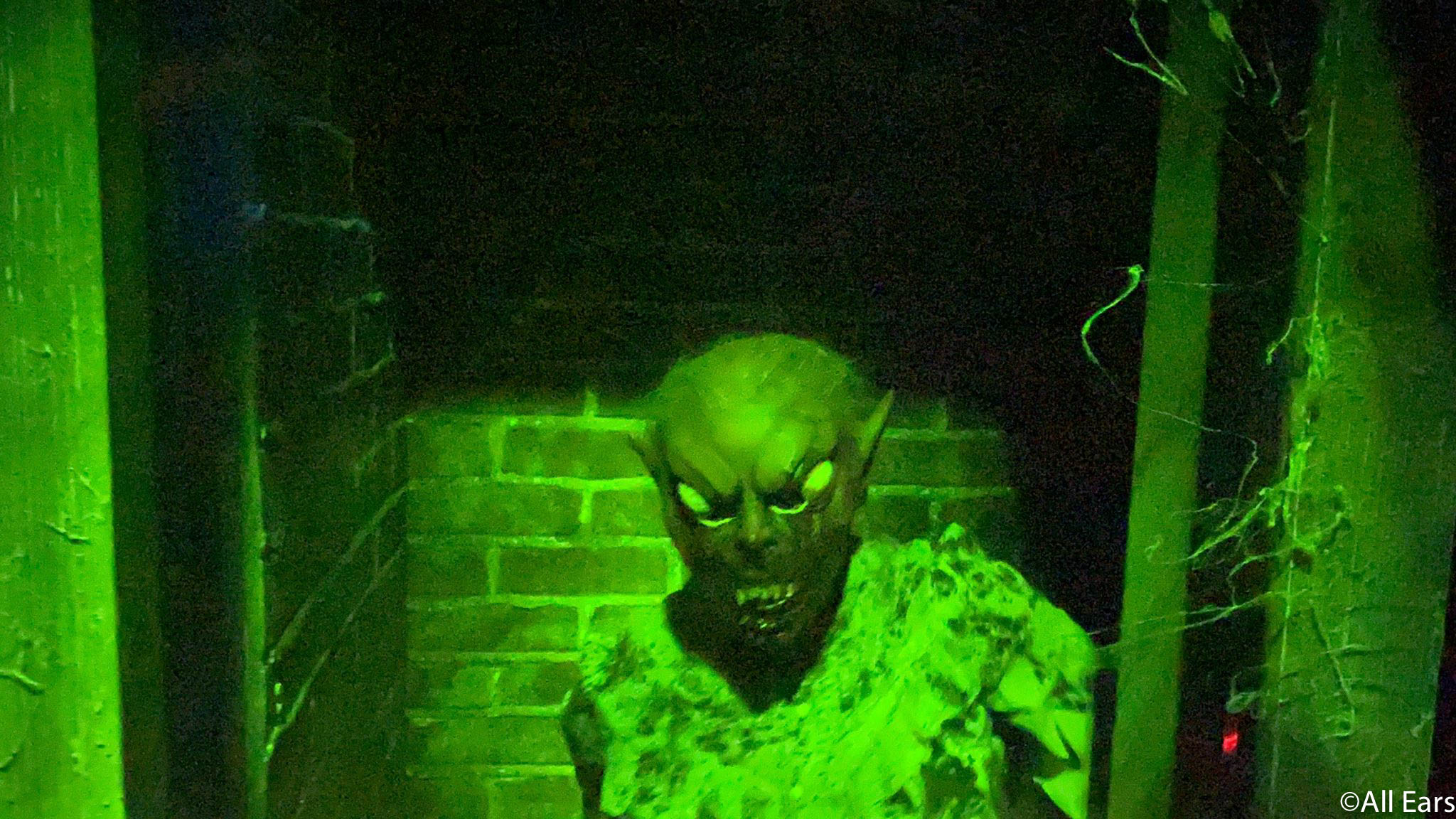 When the design team created the house, they opted for a 1900s setting with butlers and maids. The full children's book was written before the house was built, so they could feature the pages inside. Plus, every member of the design team happened to have dental surgery during the making of the Revenge of the Tooth Fairy! (Go figure!)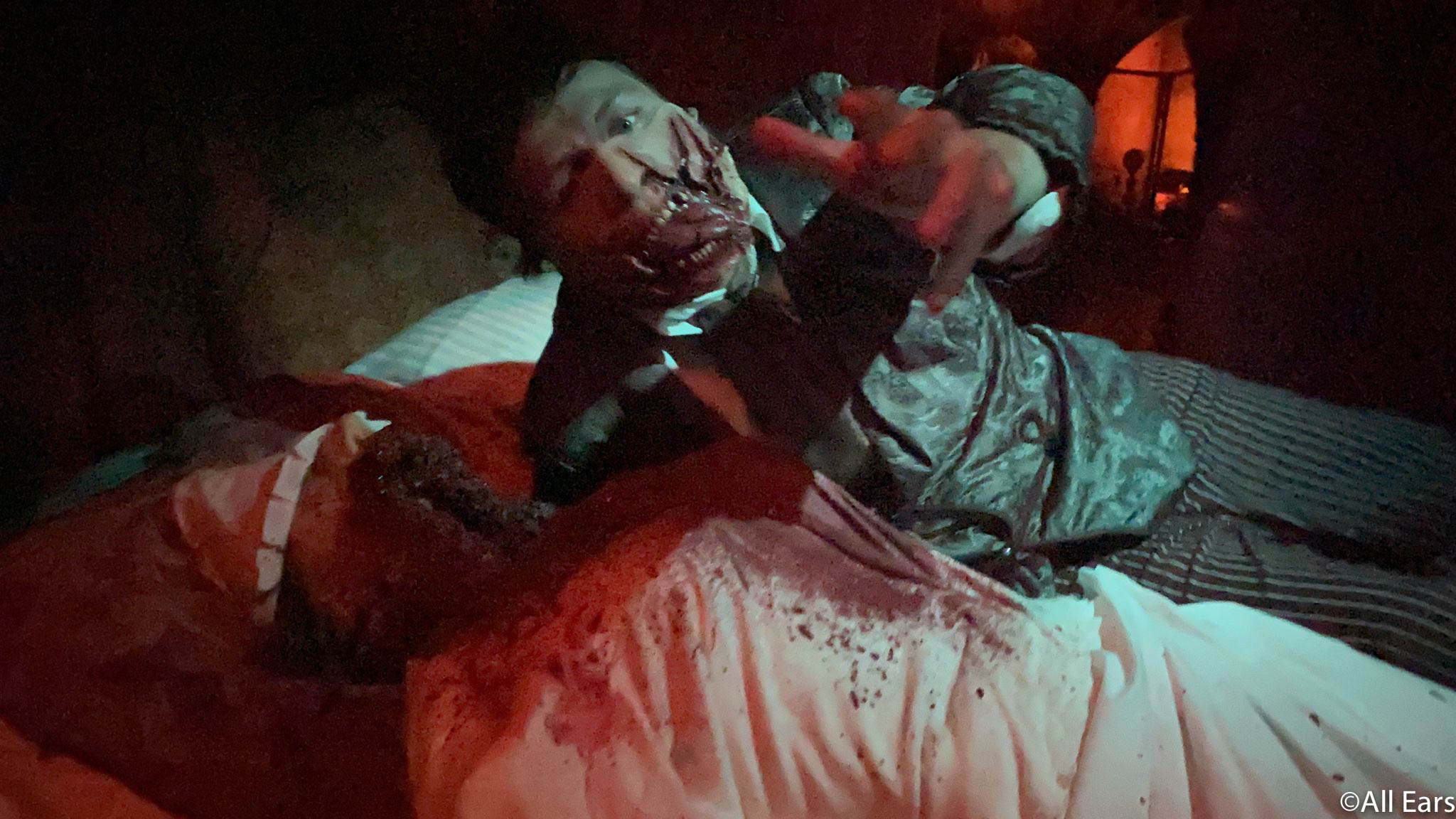 The Haunting of Hill House
The Haunting of Hill House is based on the Netflix show of the same name and new to Halloween Horror Nights this year. Universal isn't shy when it comes to featuring television series as houses, since Stranger Things and American Horror Story have both made appearances previously.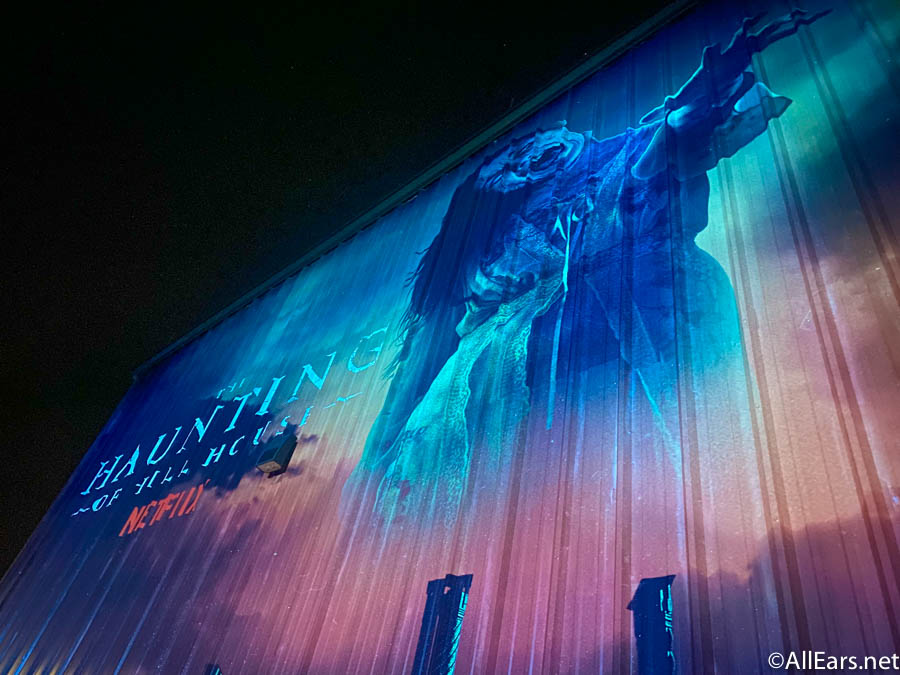 However, The Haunting of Hill House follows the story of a family who had paranormal experiences in their youth that still follow them into their respective adulthoods.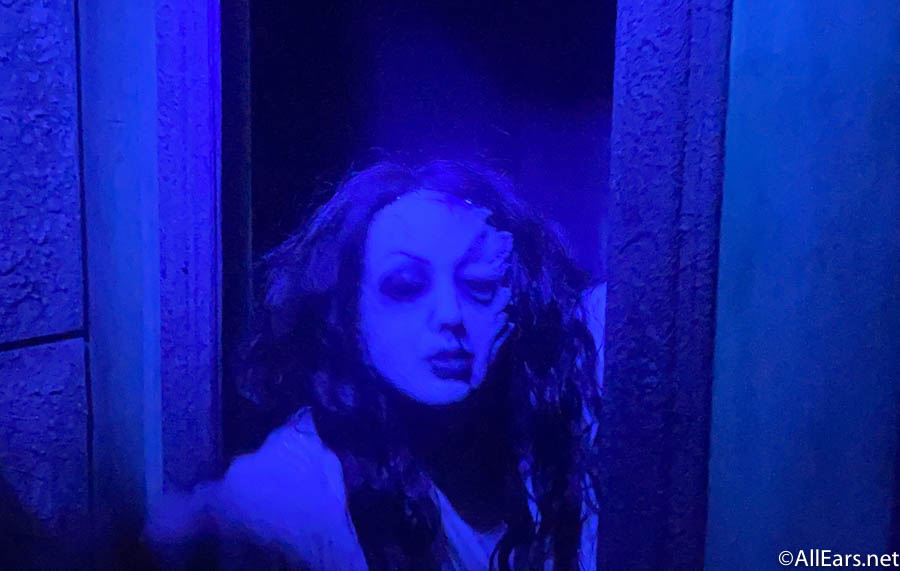 Taken straight from the series, you can find poisonous tea parties….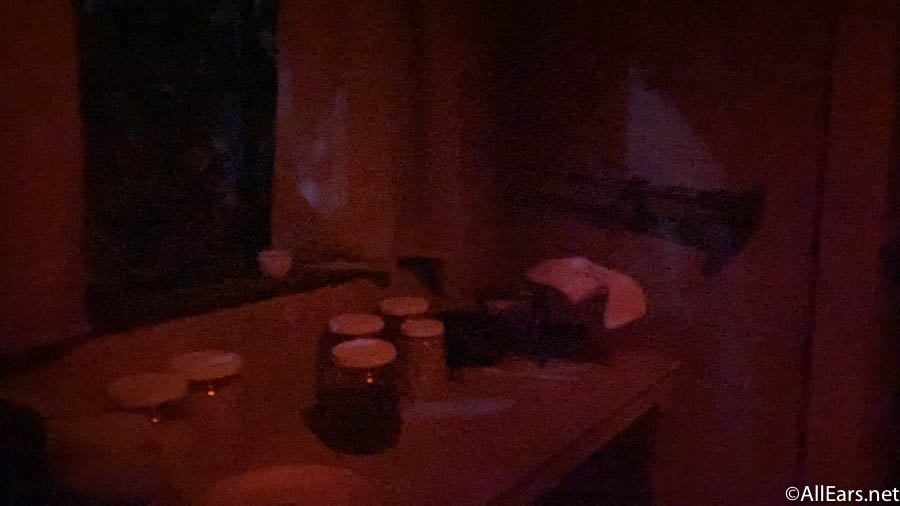 …the Bent-Neck Lady…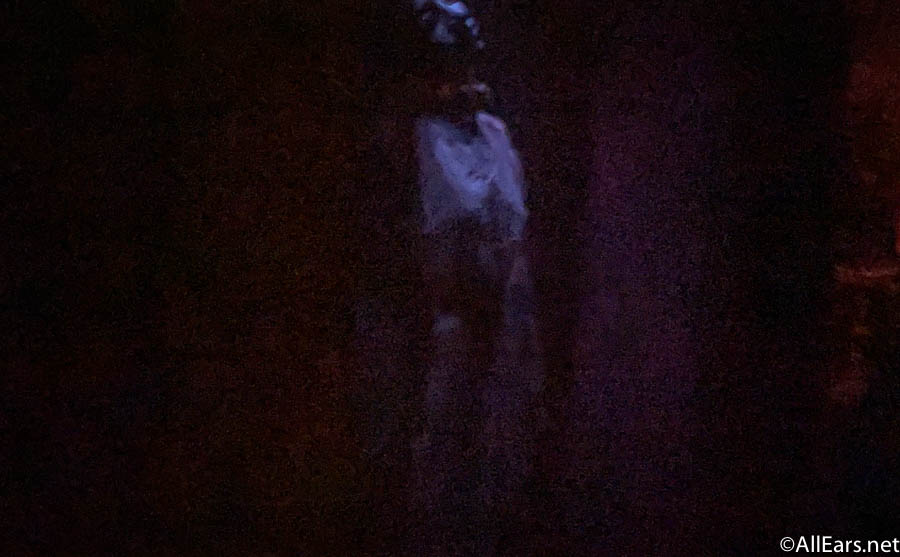 …and other haunts ready to have you stay in Hill House… forever.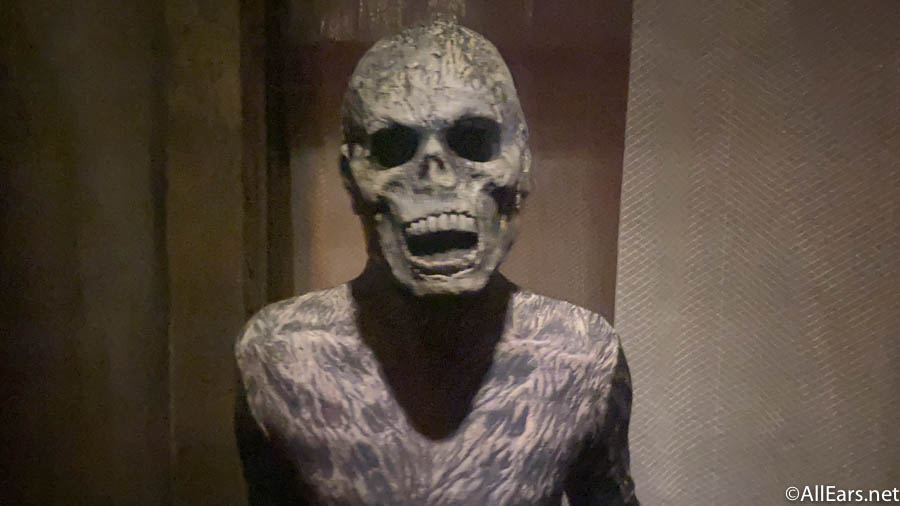 Beetlejuice
Beetlejuice. Beetlejuice. Beetlejuice. Oh…no. It looks like we said his name three times, so we're heading to the Land of the Dead to catch the "bio-exorcist" himself!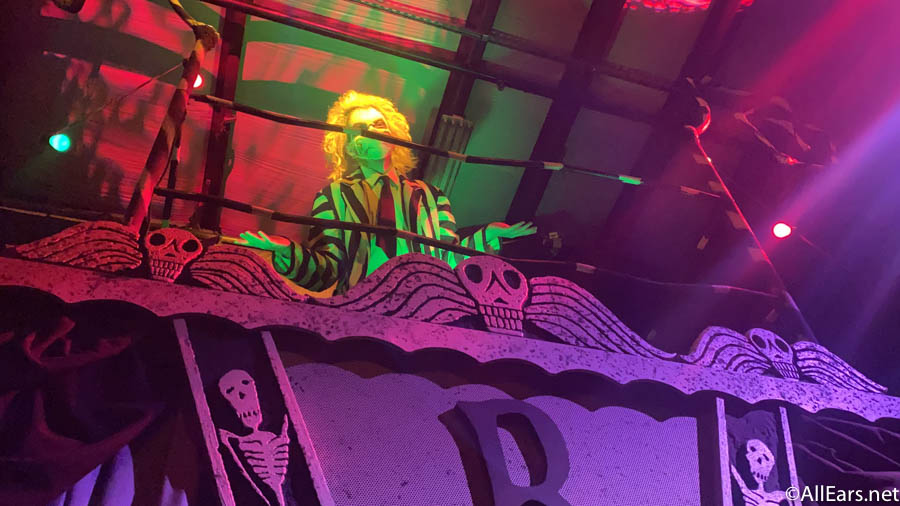 The returning Beetlejuice house will follow the events of the film with characters like Lydia, Adam, and Barbara making appearances too!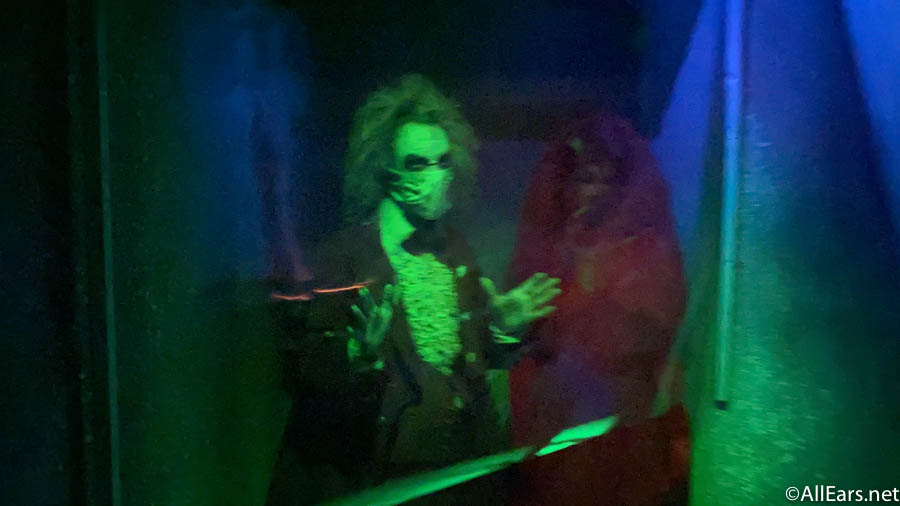 As guests make their way through the waiting room in the Land of the Dead…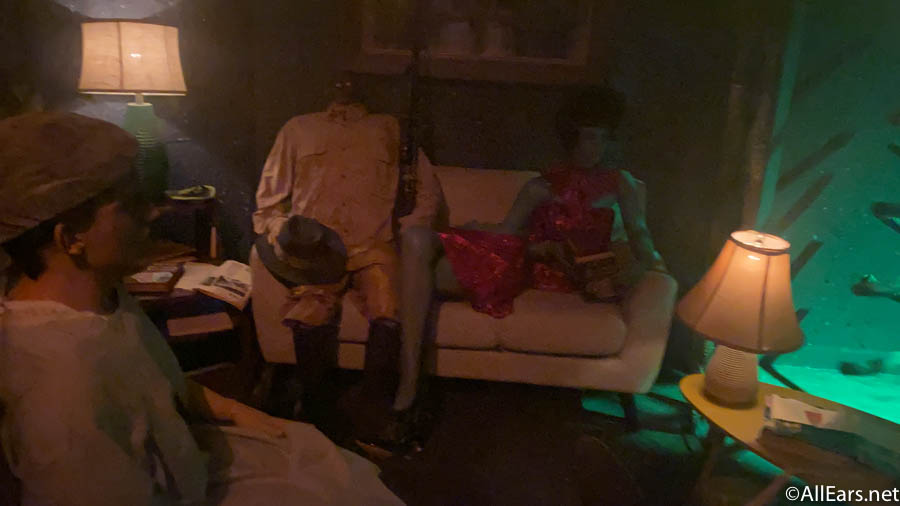 …they'll be led down winding halls with wild twists and turns!
(Just beware of any sandworms!)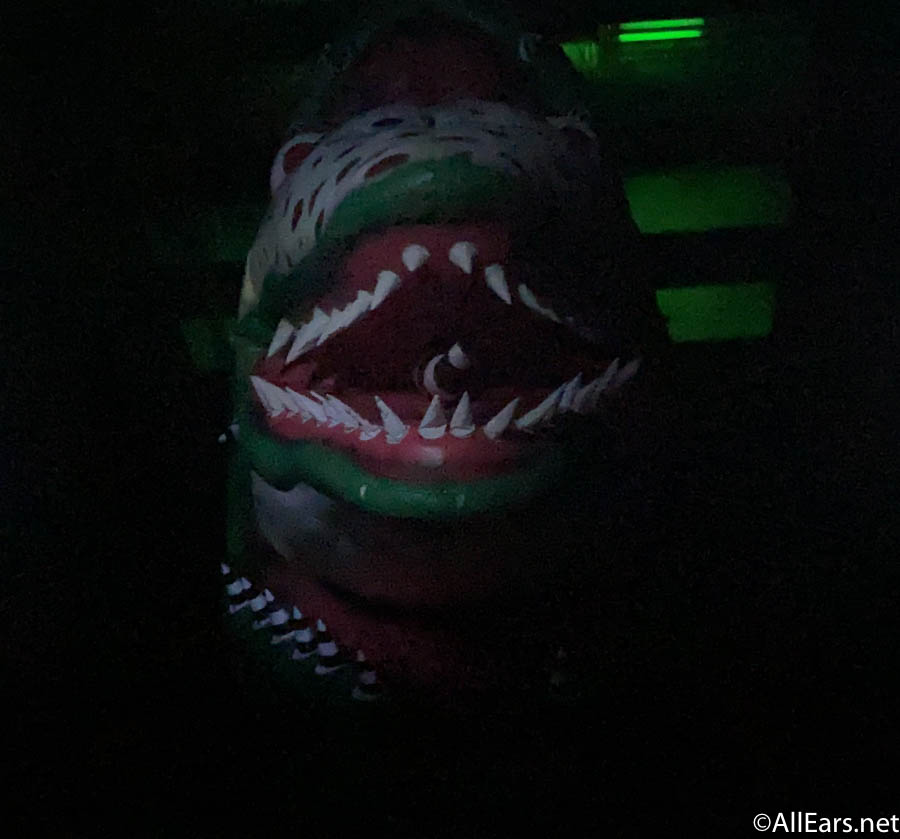 A visit to the Deetz's house is also in store, as Adam's town model is in place…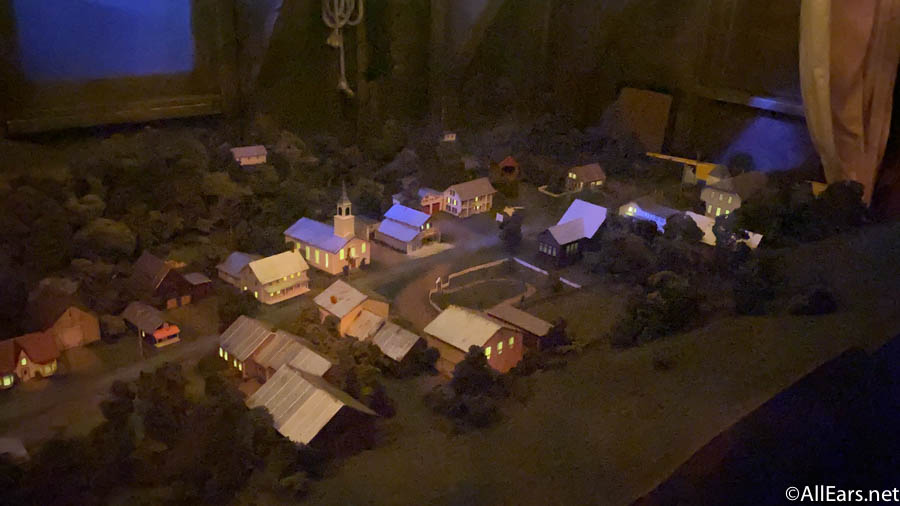 …before everyone is able to jump inside the model, like Beetlejuice in the film!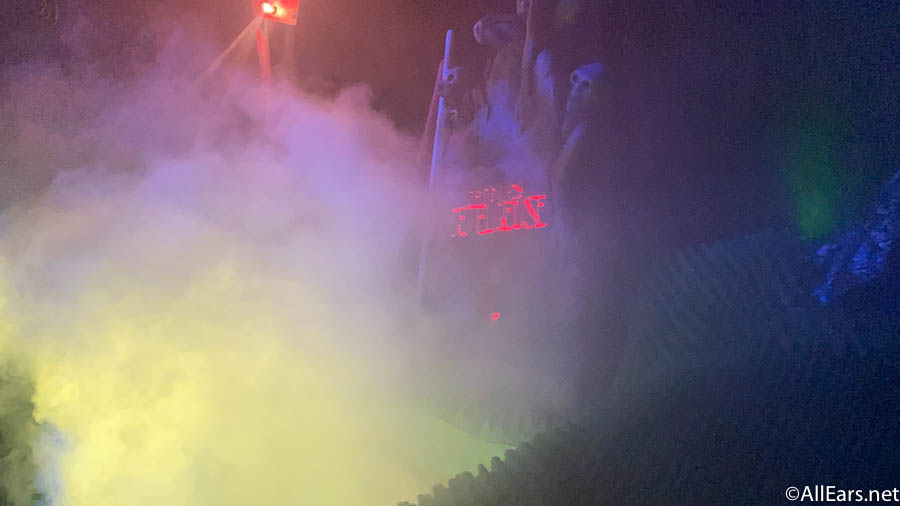 Along with Beetlejuice's grave, Dante's Inferno Room is open to everyone in the Beetlejuice house! Who else is ready to party?!
If we get to wear an outfit as cool as Beetlejuice, you can count us in to party all Halloween Horror Nights long!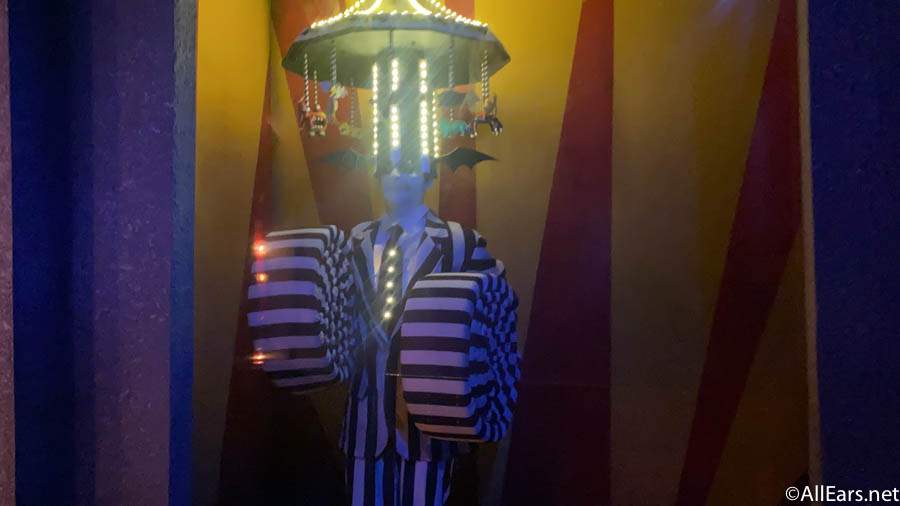 Welcome to Scarey: Horror in the Heartland
Here we got to visit Carey, Ohio, which is officially on our list of places we never hope to visit again. You might recognize the city as one of the spots a few previous Halloween Horror Nights houses have been located.
And, Universal just can't keep us away as this year's Welcome to Scary: Horror in the Heartland has brought back vampires from The Hive, the attic of Dead End, Meetz Meats human deli from Leave It to Cleaver, and more!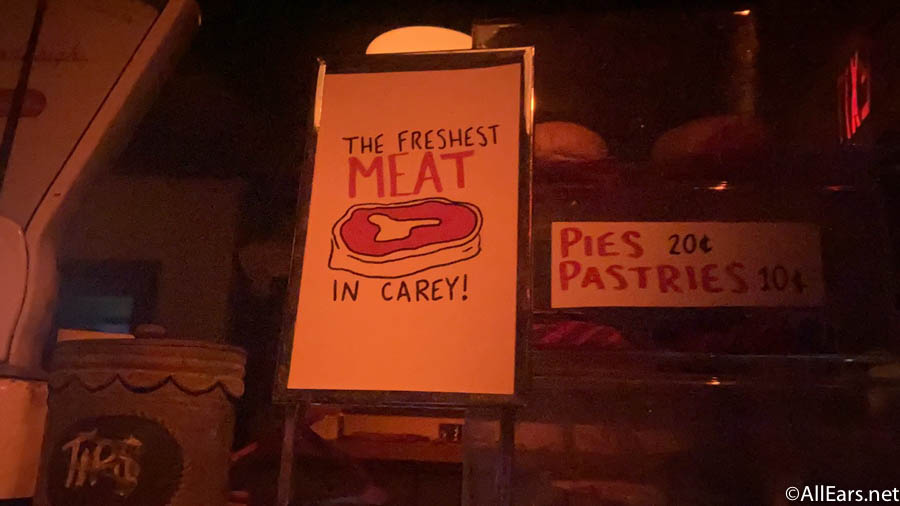 We tried to avoid becoming minced meat in the butcher's shop…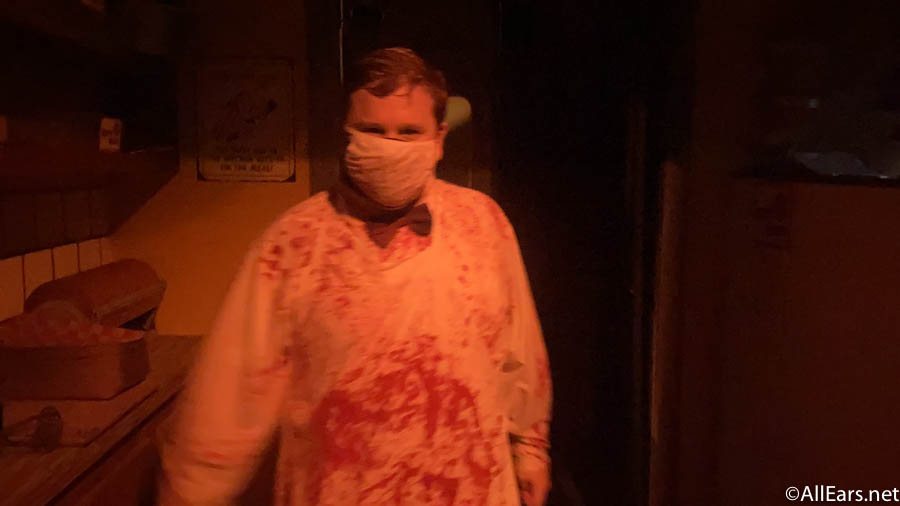 …and ran from monsters who reside in Carey.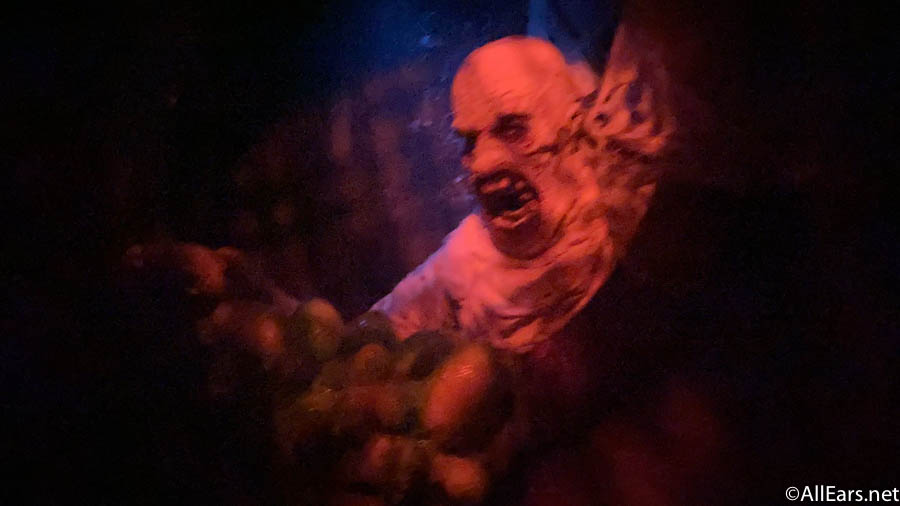 But, it just looks like a regular town to everyone who has never been! Fun fact: Carey, Ohio is the hometown of one of the founders of Halloween Horror Nights (and hopefully the real life version isn't as haunted).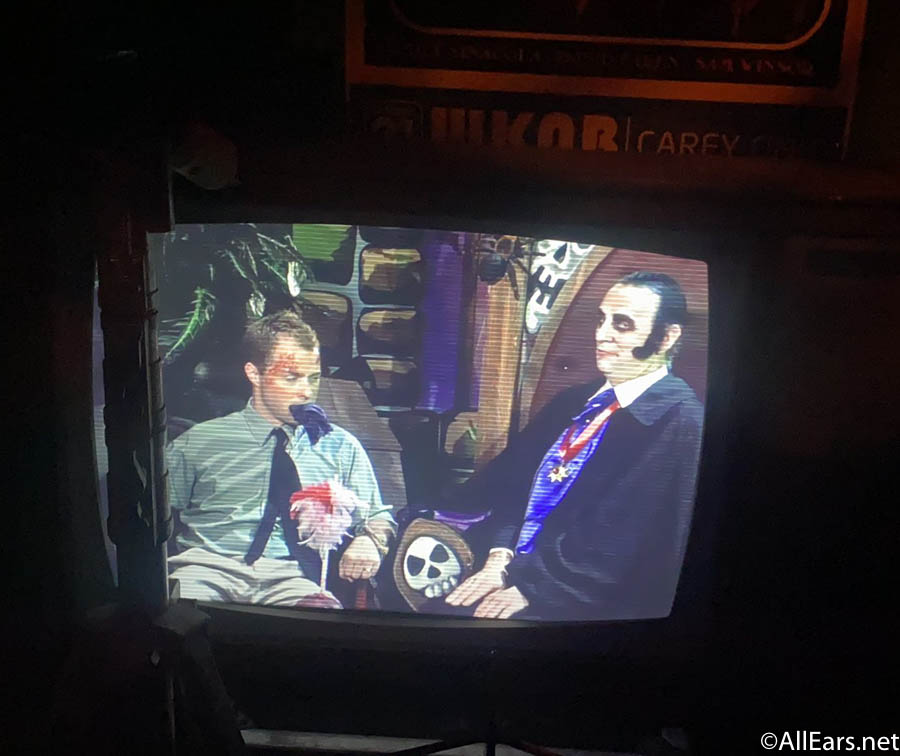 The Wicked Growth: Realm of the Pumpkin
We did not expect pumpkins to look like THIS! The Pumpkin Lord is preparing his yearly harvest during The Wicked Growth: Realm of the Pumpkin. And, guess what? You're on the menu!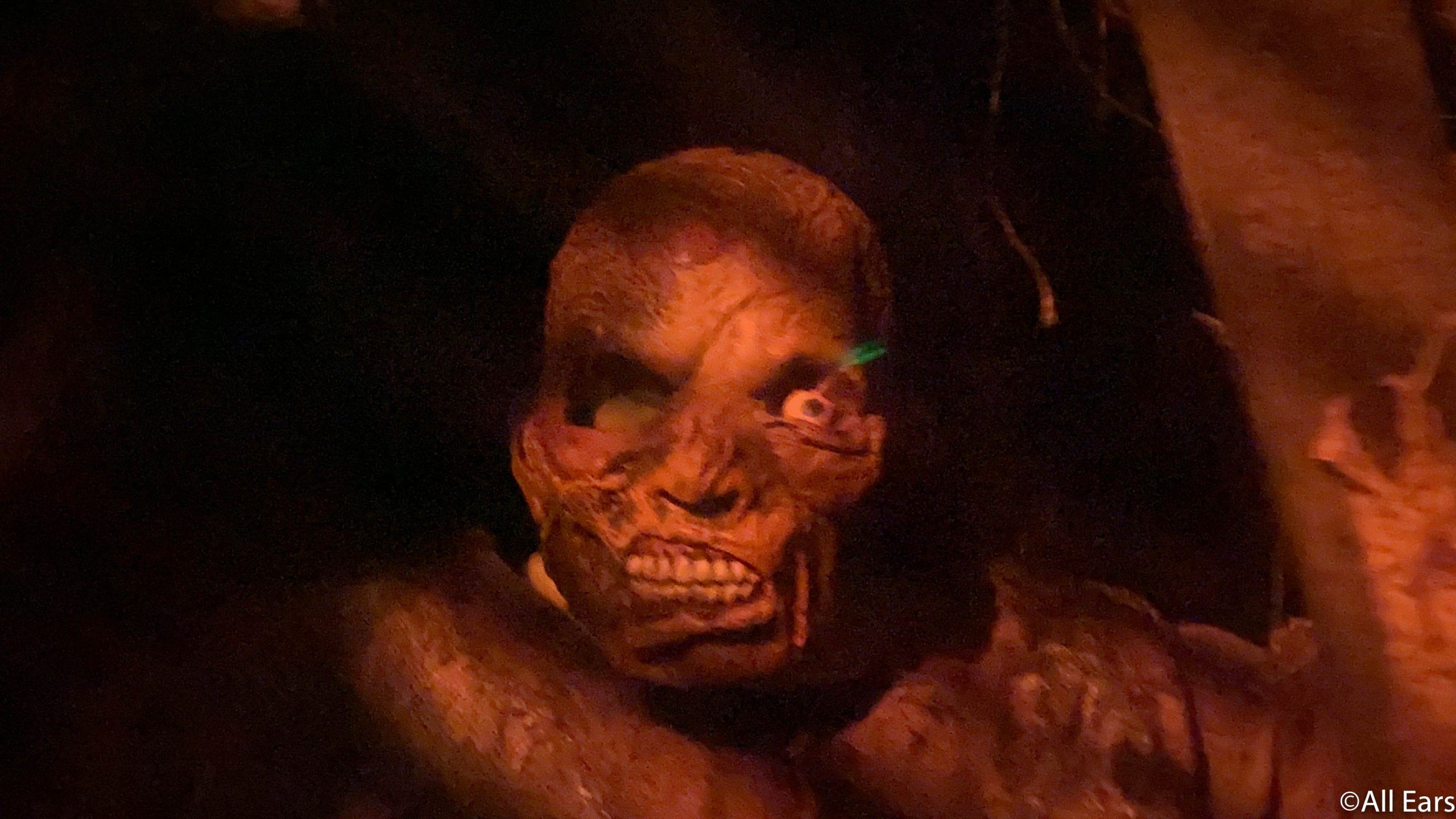 Pumpkins are grown by the Pumpkin Lord, which is where Halloween comes from. However, he's been summoned to Halloween Horror Nights, so everyone should beware!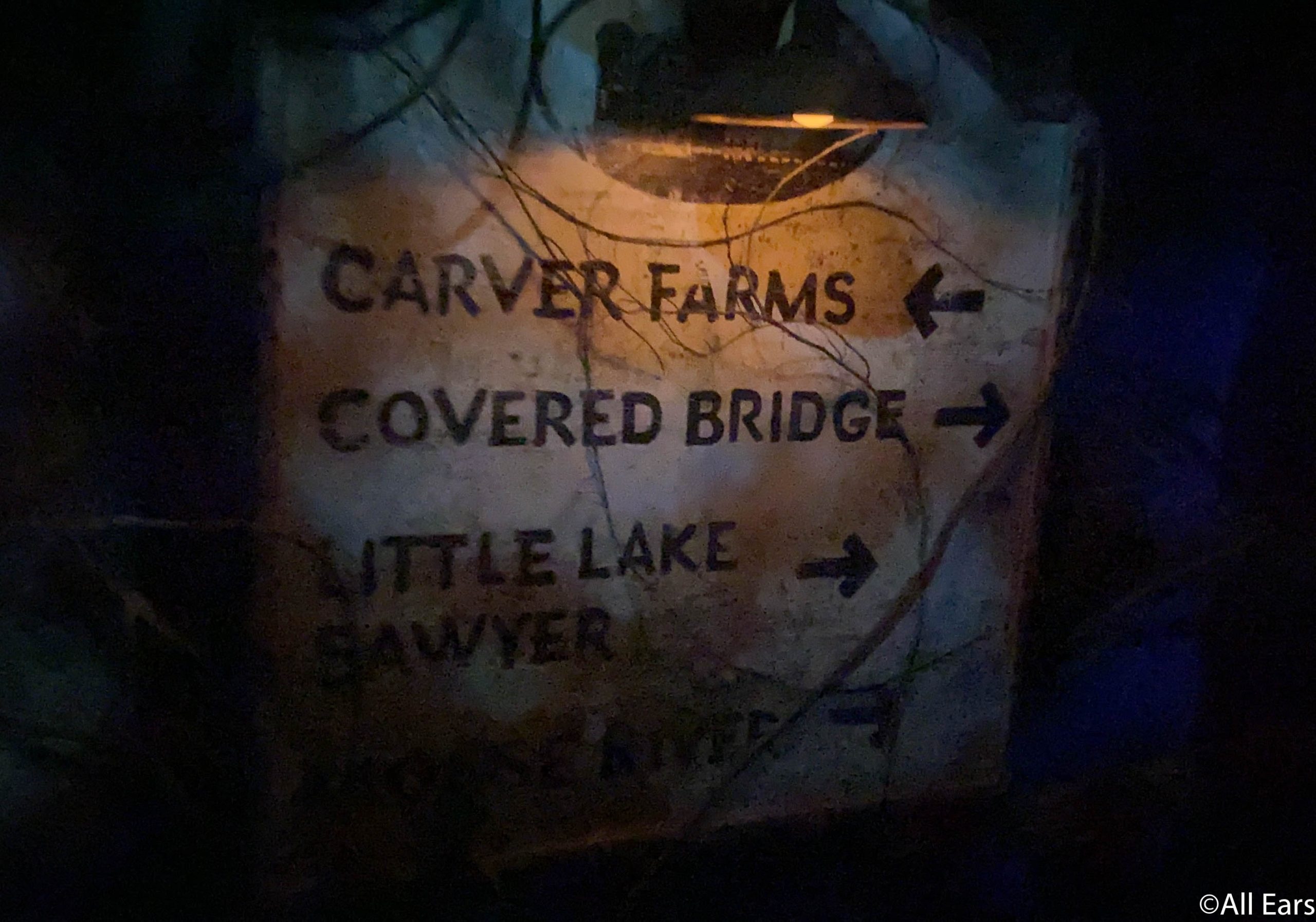 Puppet Theatre: Captive Audience
We're taking a trip back in time as Puppet Theatre: Captive Audience follows the story of San Francisco's Grandeur Theatre in the 1900s. This is where a puppet troupe just happened to go mad and cut up patrons before turning them into puppets themselves. Yup, totally not scary at all, right?
We journeyed into the ruins of the Puppet Theatre, because it had been destroyed during the Great San Francisco Earthquake.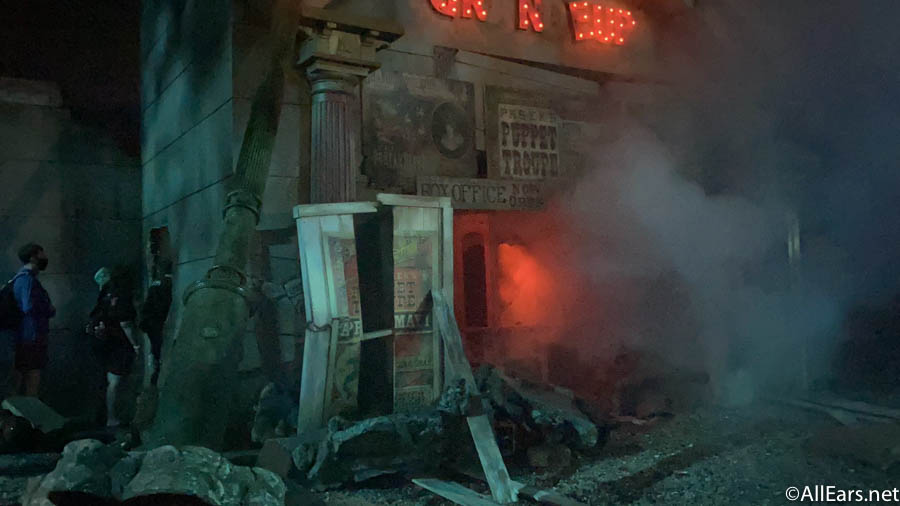 Yet, the puppets still reside inside, ready to have your join their troupe too!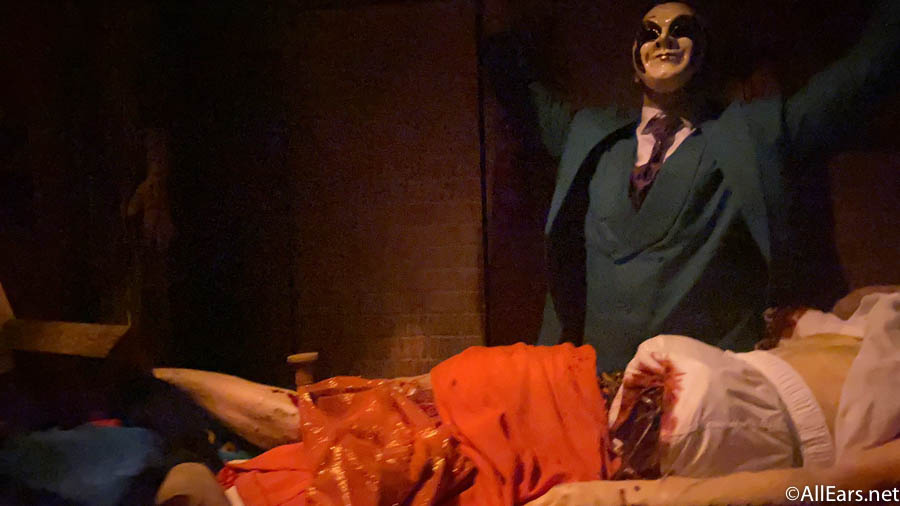 Scare Zones
Crypt TV
We see monsters in movies and on TV all the time. But, what if they left the big screen and made their way into HHN? You'll be able to find all sorts of ghouls over in San Francisco with the Crypt TV scare zone to face your fears in person!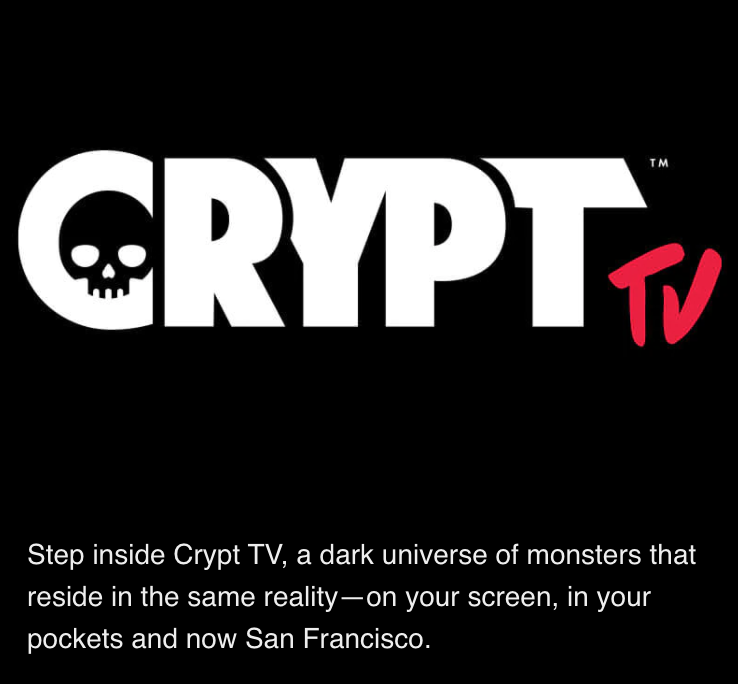 30 Years, 30 Fears
Ever wanted to interact with the HHN icons? You're going to want to head over to the 30 Years, 30 Fears scare zone to find them stalking the streets!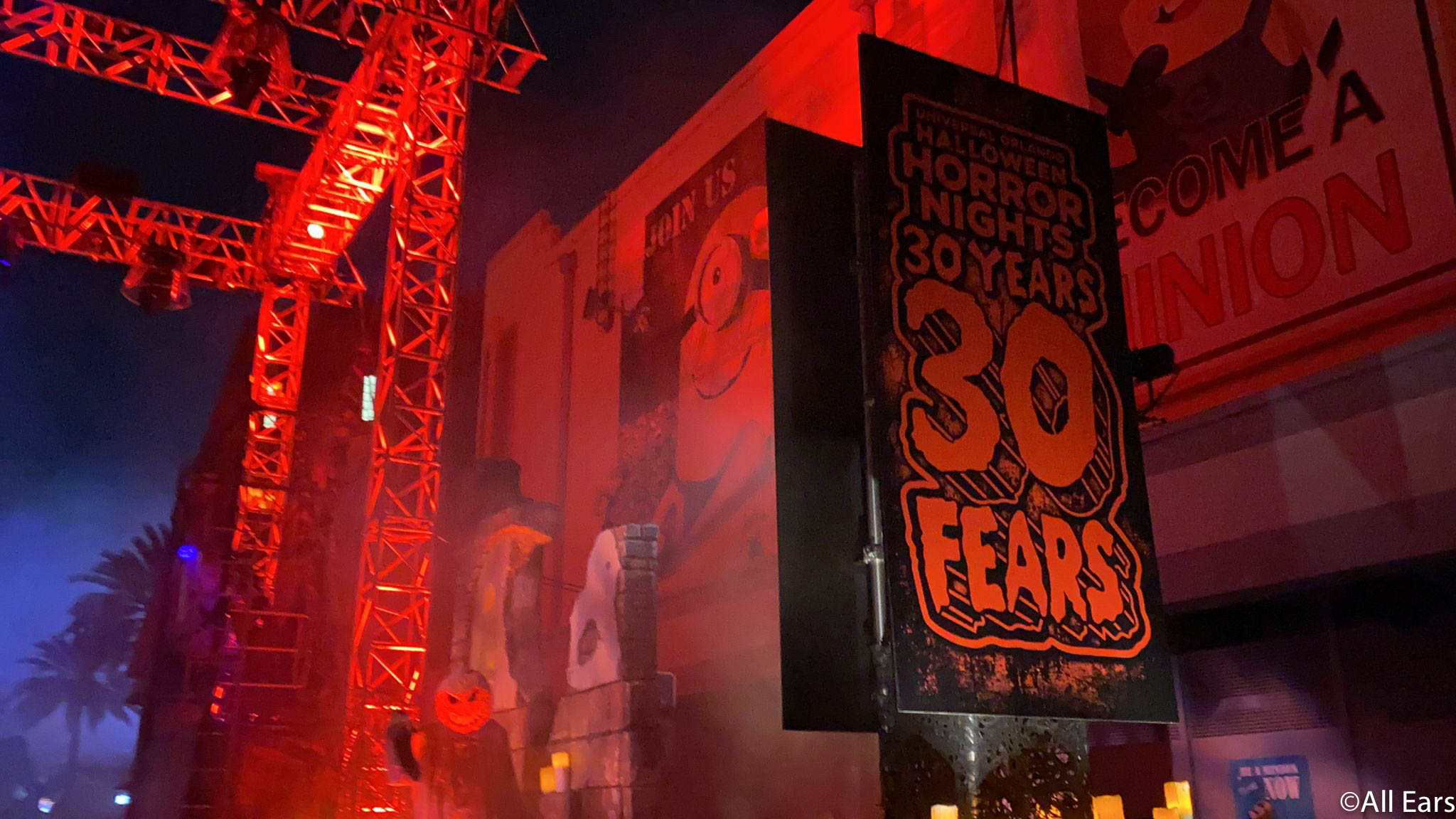 A stage in the middle welcomes guests to Halloween Horror Nights…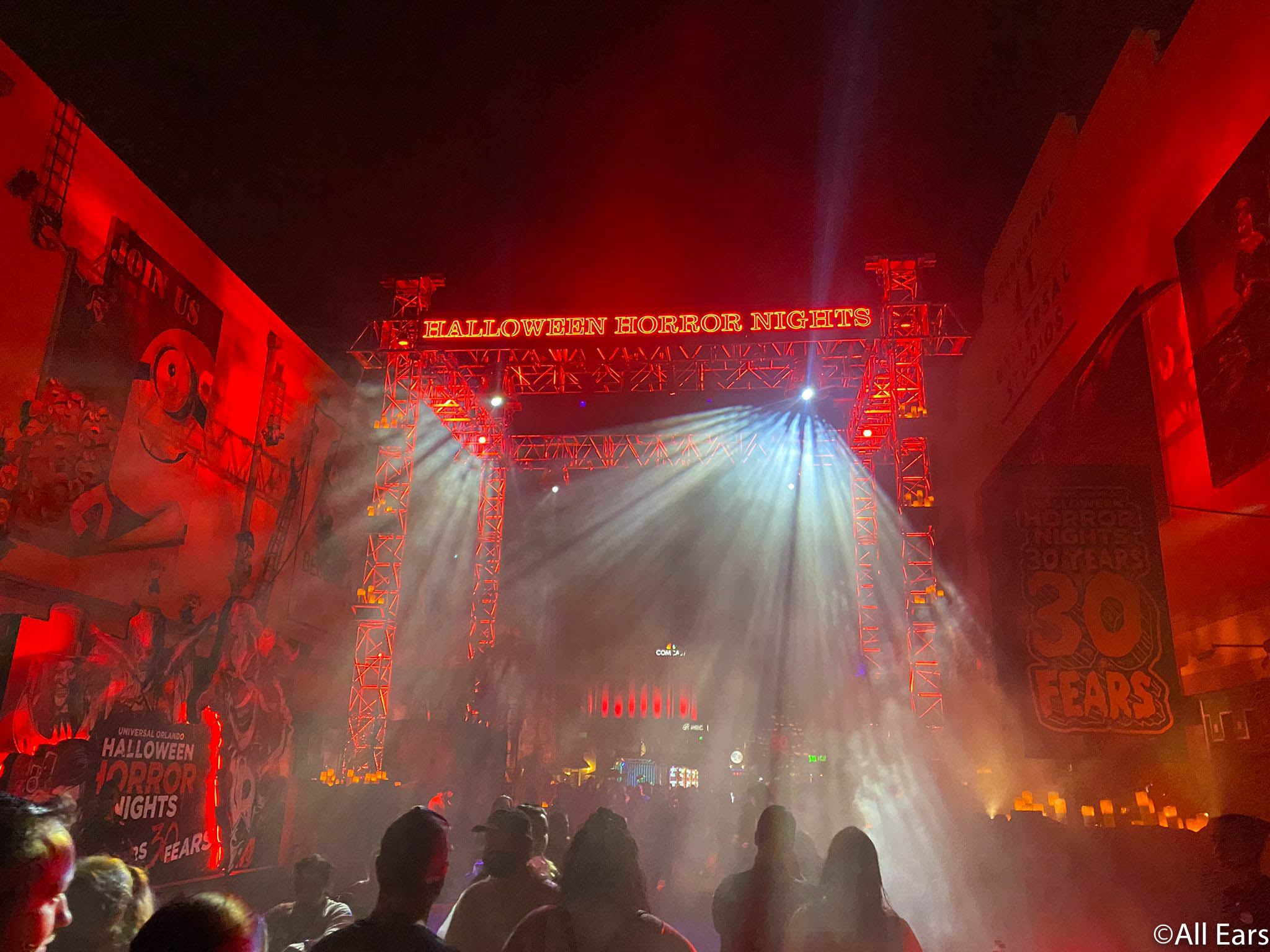 …as various icons and creatures roam Universal to lure unsuspecting guests into the chaos!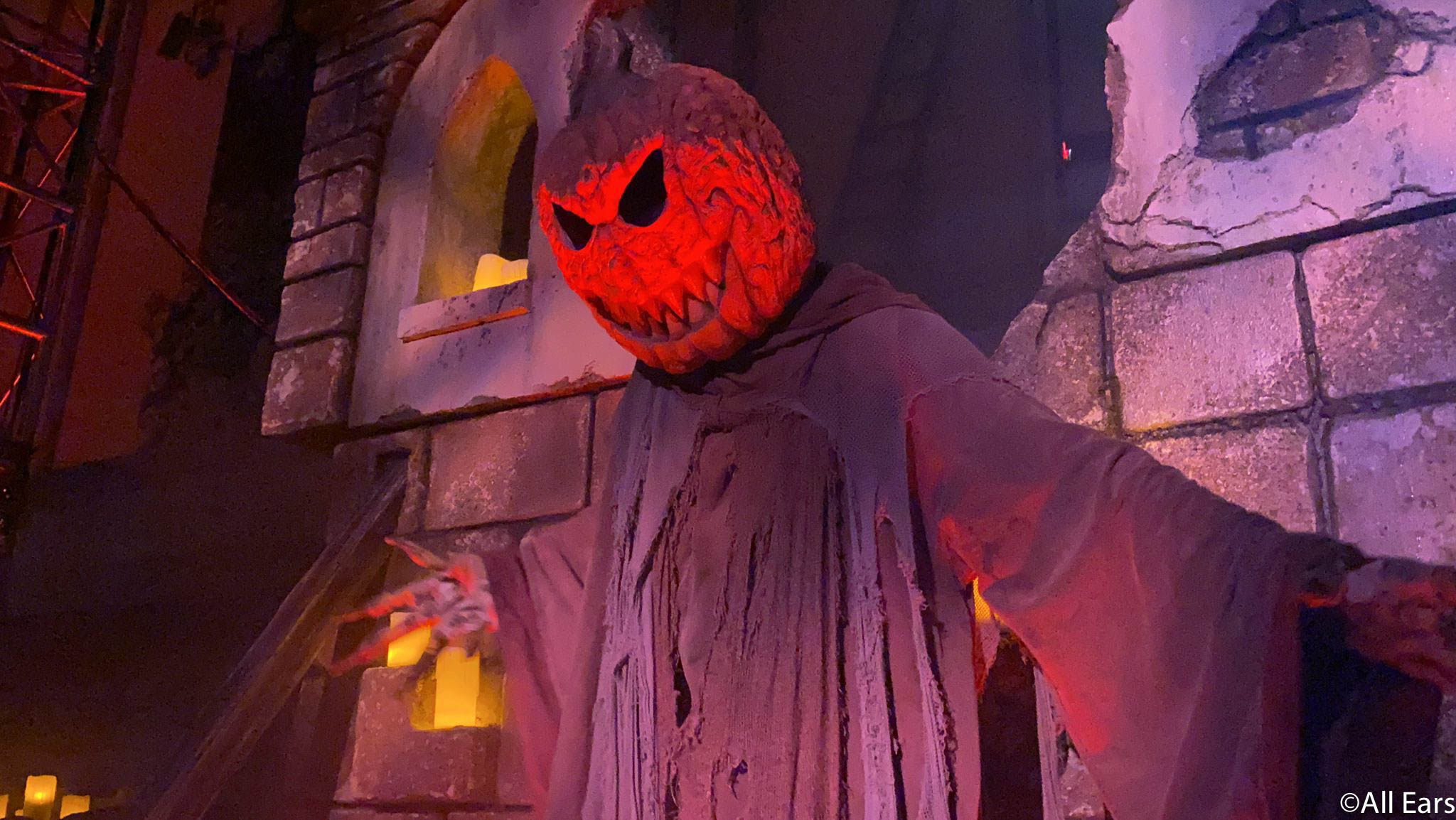 And, if you thought 30 years of icons and entertainment was intense? Then, the music, lights, and smoke only make it THAT much more spooky!
Now making our way though the 30 Years 30 Fears scare zone @UniversalORL #HHN30 pic.twitter.com/02ighFytaR

— AllEars.Net (@AllEarsNet) September 4, 2021
Gorewood Forest
The Terra Queen has returned to Gorewood Forest, fulfilling the prophecy after the Terra Cruentus sacrificed her 16 years ago!
Headed through the Gorewood Forest scare zone! @UniversalORL #HHN30 pic.twitter.com/RZoB83Hz5m

— AllEars.Net (@AllEarsNet) September 4, 2021
Lights, Camera, Hacktion: Eddie's Revenge
Jack's brother Eddie isn't clowning around during Halloween Horror Nights, because he's shooting a horror movie in Lights, Camera, Hacktion: Eddie's Revenge! Buuut, you should probably know that the monsters are actually real and out to get you.
Scare Zones are just SLIGHTLY less scary before the sun is down 😂#HHN30 pic.twitter.com/0mW6g0siSh

— AllEars.Net (@AllEarsNet) September 3, 2021
Eddie was out to spook guests with his chainsaw…
…while aliens…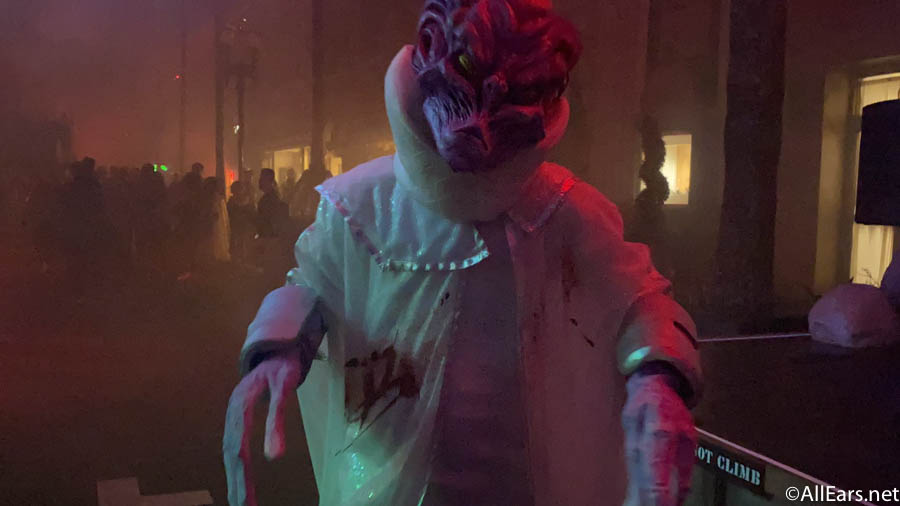 …the undead…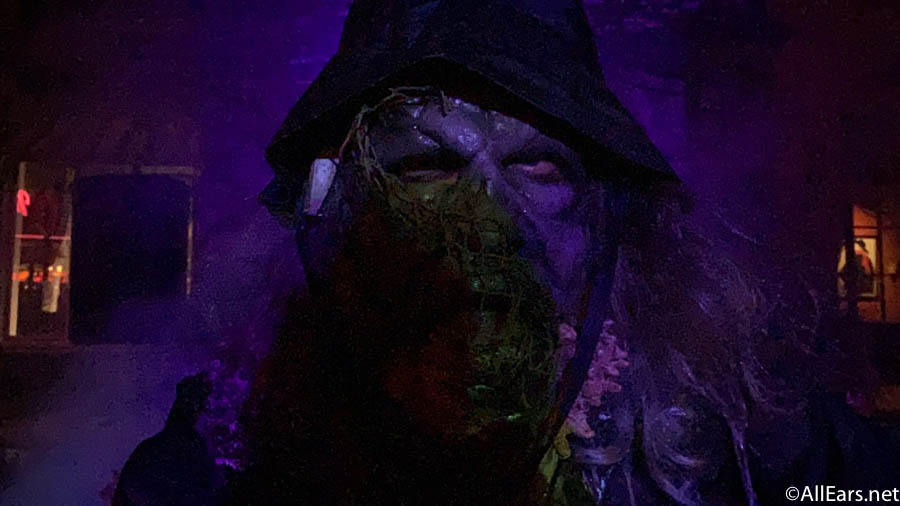 …and even killer ice cream truck drivers were making their way around the streets!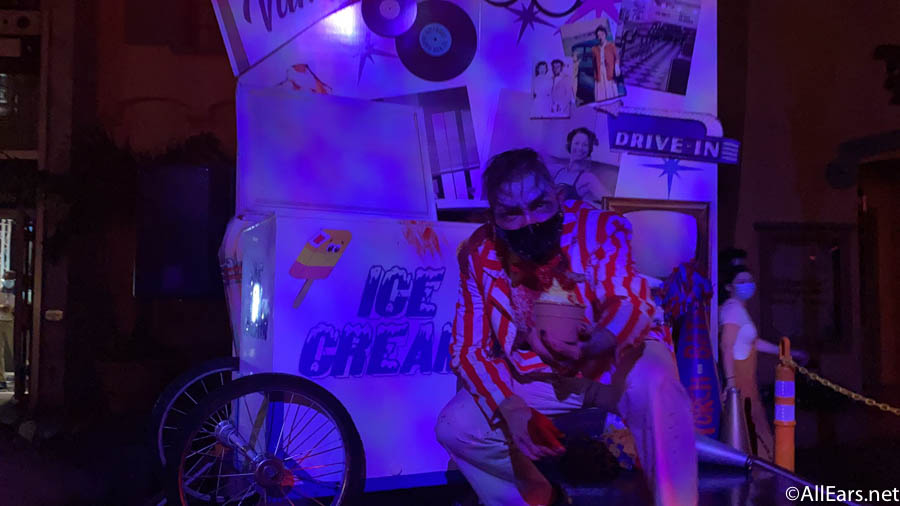 We even made a new friend, who was just ready to have a great time like we were!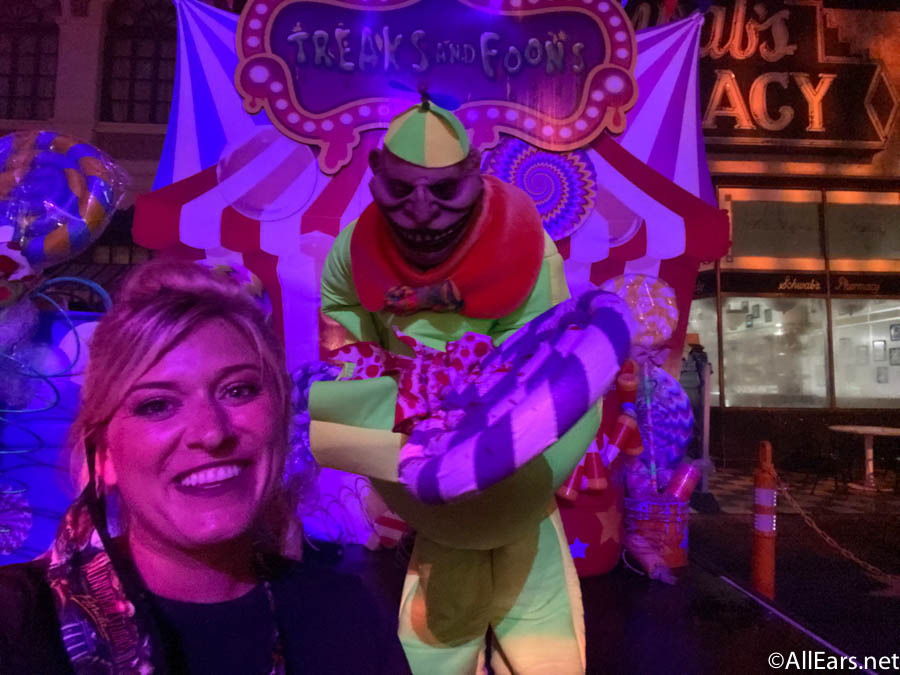 Seek and Destroy
It's an alien takeover at Halloween Horror Nights this year! The Seek and Destroy scare zone boasts an alien cyber regime led by The Controller. Sounds cool, right? WRONG. They're trying to turn humans into fuel in New York!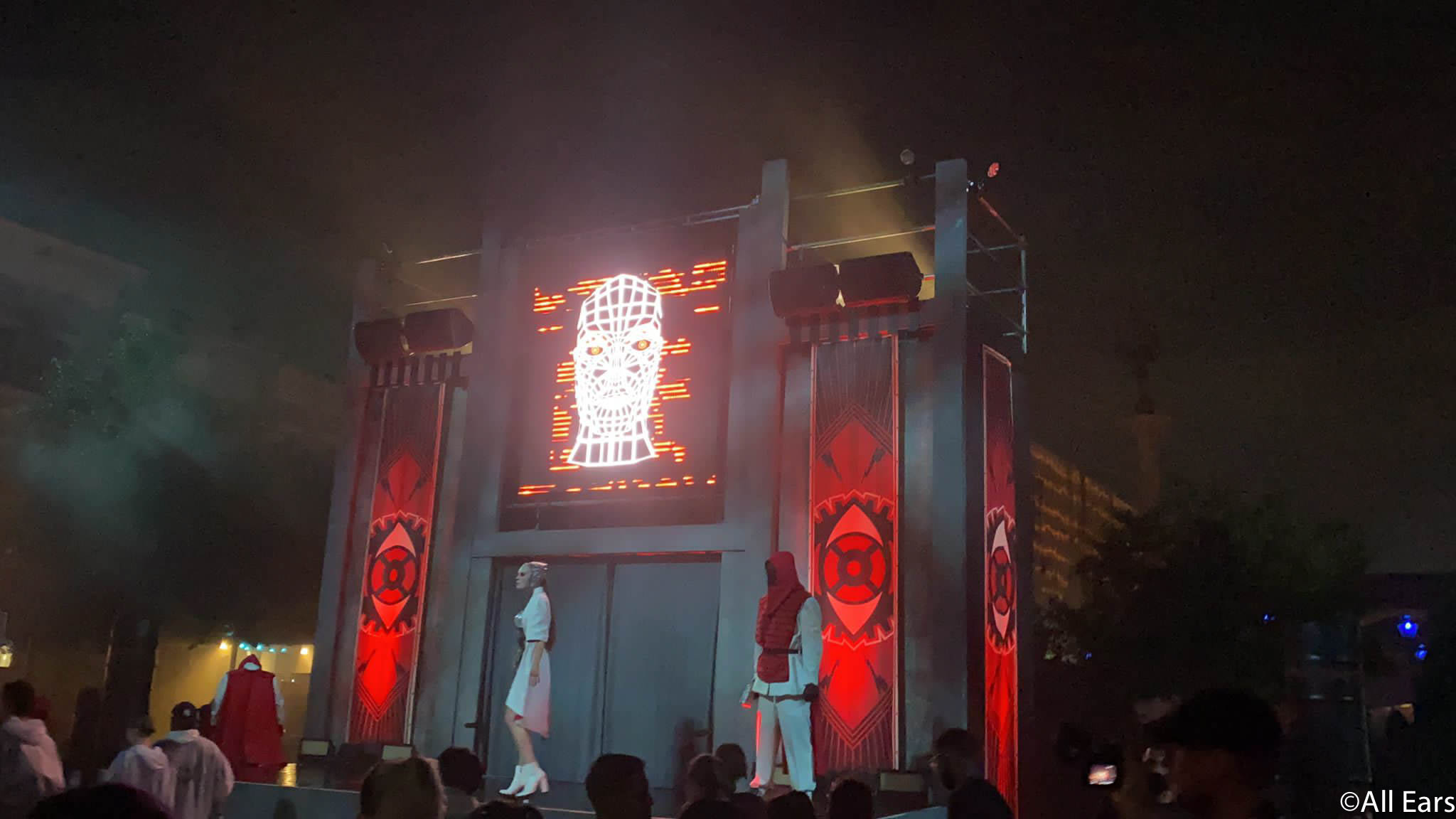 Does that mean there are destroyed humans on display? Yup.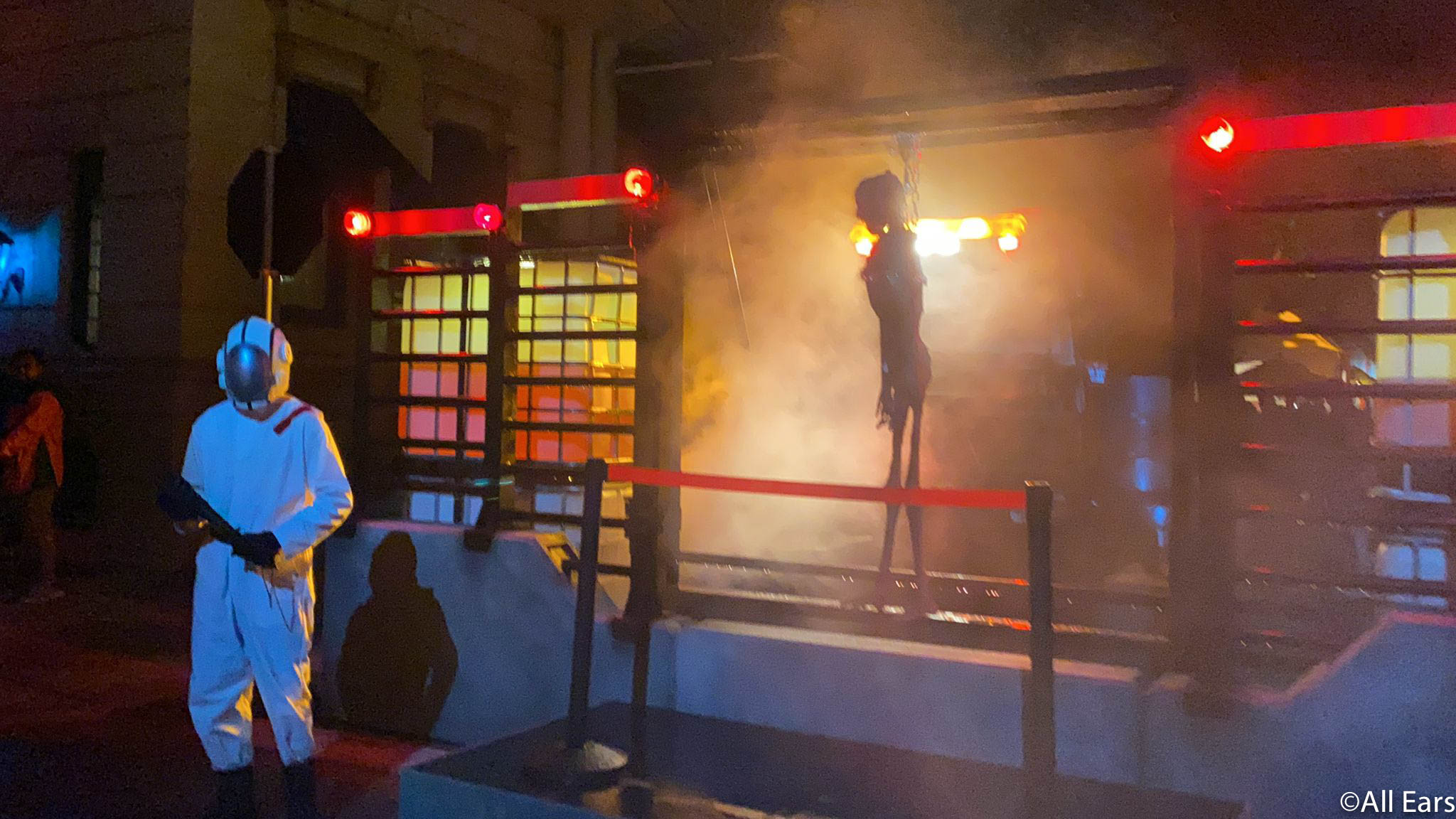 Does that mean they are coming for you next? Double yup.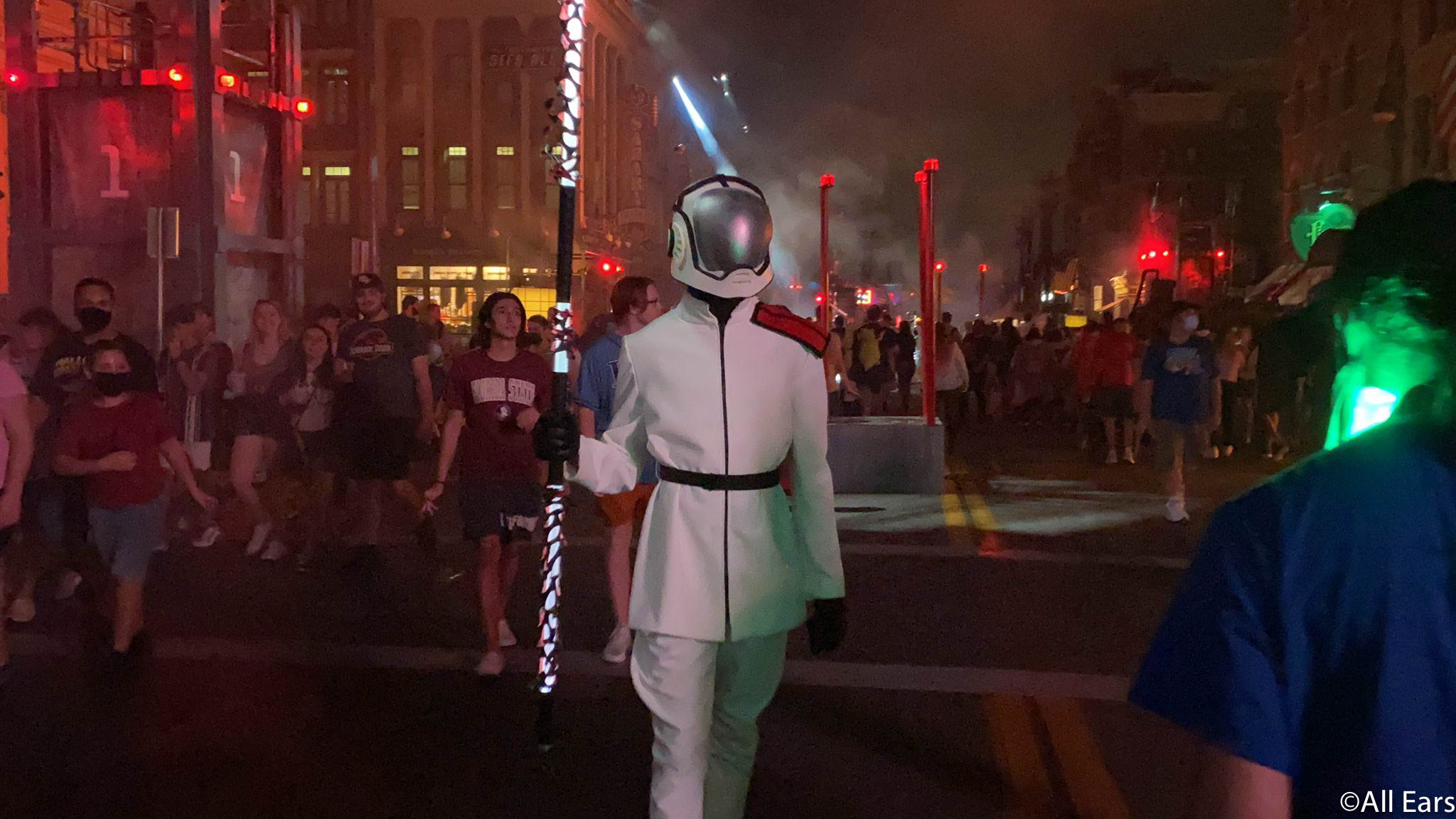 We'll continue to keep you updated as we experience ALL the houses and scare zones that Halloween Horror Nights has to offer, so stay tuned to AllEars for the very latest!
Which Horror Nights house is your favorite this year? Tell us in the comments!
Join the AllEars.net Newsletter to stay on top of ALL the breaking Disney News! You'll also get access to AllEars tips, reviews, trivia, and MORE! Click here to Subscribe!