Many Disney World fans are still in mourning over the loss of one beloved bus ride.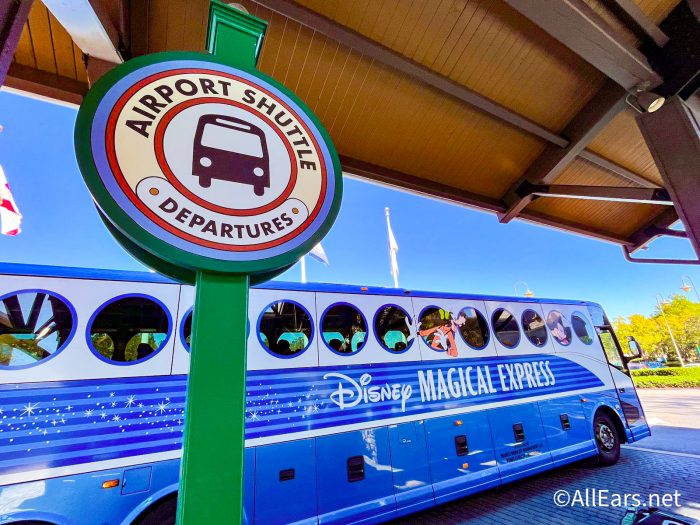 Disney's Magical Express was a service that took guests from the Orlando International Airport to their hotels for free. This service is now gone, and it's been replaced by a few similar (paid) options. But there's going to be ANOTHER choice for getting from the airport to Disney World soon — and it's much faster than a bus.
Have you heard about the new Brightline train route that's going to extend from the Orlando International Airport to Disney World?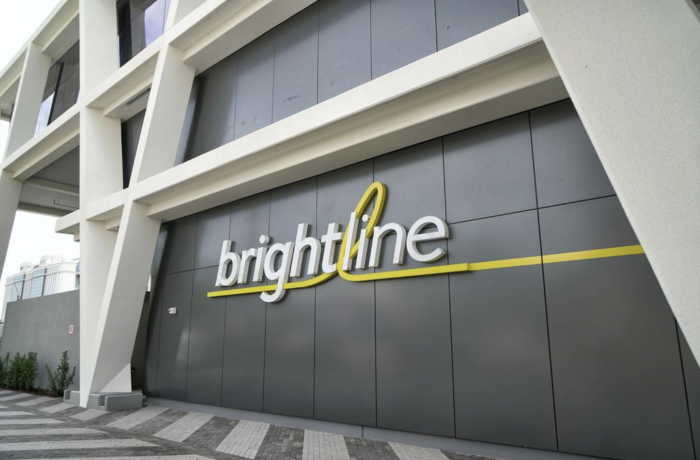 This route will take guests to a stop near Disney Springs, where they'll be able to board a bus to their Disney World hotel. The train will probably not start transporting guests until at least 2026, but now we've got a BIG update on its current progress!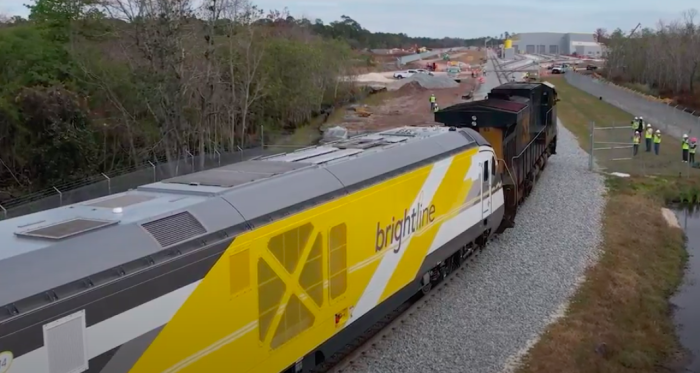 According to Brightline, the first train for the Orlando route has officially arrived! This train's name is "Bright Blue 2," and it's a 6-car vehicle with 2 locomotives and 4 passenger cars. It arrived at a maintenance facility close to the Orlando International Airport.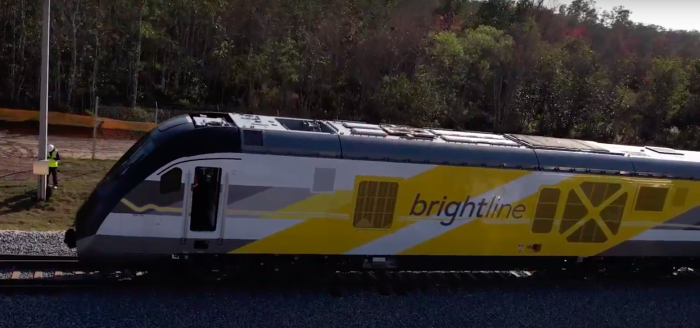 This is the first Brightline train to arrive in Orlando! Bright Blue 2 traveled about 3,000 miles from Sacramento to get to Florida.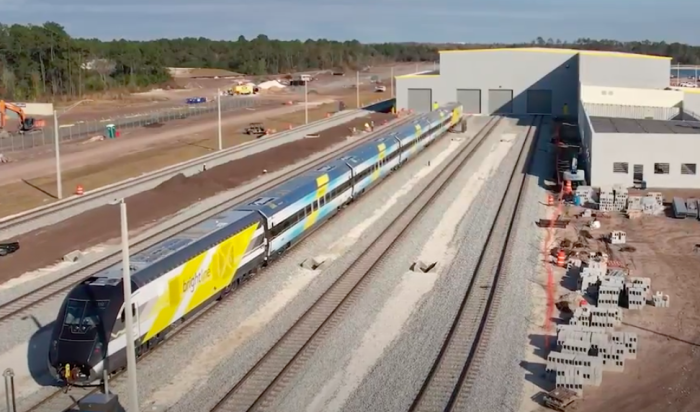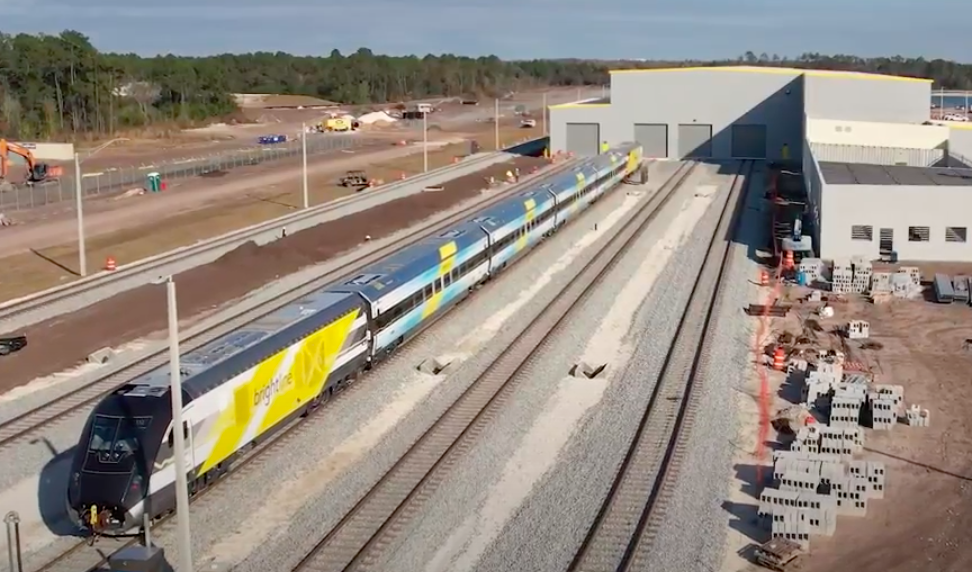 This is the second of 5 new trains that are scheduled to arrive in Florida for the new Brightline station in Orlando. Another member of this set, "Bright Red 2," is already in Florida, although this one is in West Palm Beach right now.
Brightline said this about the trains: "The stainless-steel coaches are made with components from more than 160 suppliers across 27 states. They are designed for luxury and comfort, featuring special ergonomic seating, contemporary communication systems, and enhanced Wi-Fi. Thanks to wide aisles, wheelchair storage, and fully accessible restrooms, the Venture train set exceeds ADA requirements from end to end."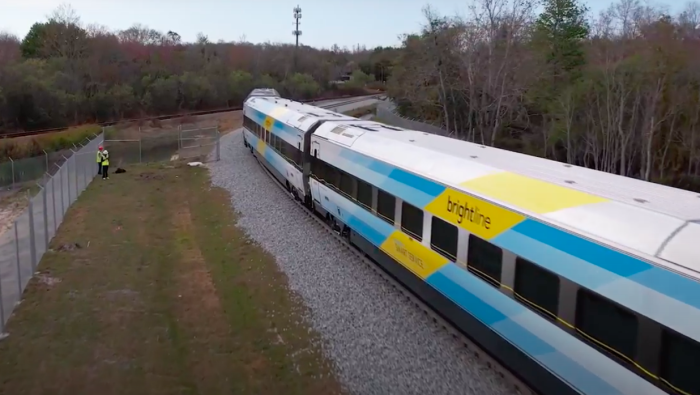 Brightline also announced that the Orlando extension project is about 70% complete now. Note that this project is connecting the Orlando International Airport to another existing Brightline station (in West Palm Beach). Connecting the airport to Disney World is a separate project, which isn't expected to begin until 2024.
We're excited to see this major project start to come together in Orlando! Keep following AllEars for more of the latest news from the Disney parks.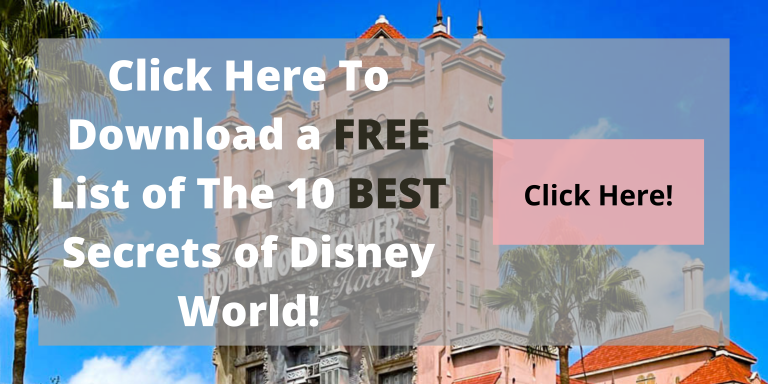 Would you take the Brightline train to Disney World? Let us know in the comments.