Disney's Magical Express Service will officially be discontinued in Disney World beginning January 1st, 2022, leaving guests to find their own transportation between their hotel and the Orlando International Airport (MCO).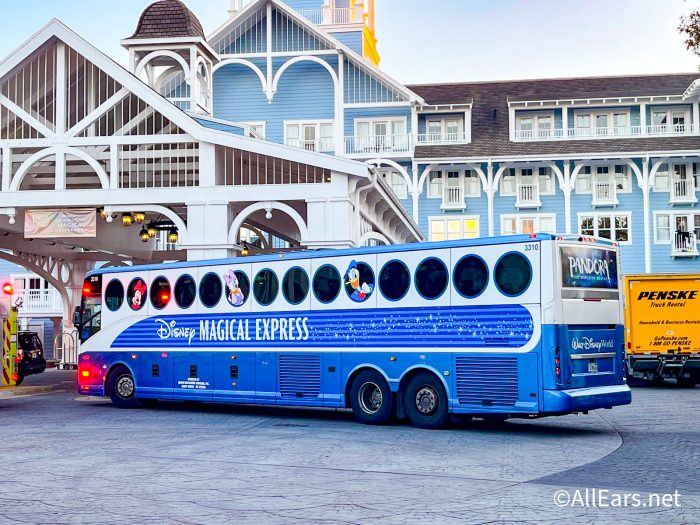 Since Disney first made the announcement, we've been breaking down all of the transportation options that you'll have. And, if you're looking for a service that will be most similar to the experience of Disney's Magical Express, there are TWO new options — Mears Connect and The Sunshine Flyer. But, how do they compare and which service should you choose? Let's take a look!
Services
Mears Connect
Beginning January 1st, 2022, Mears (which is the company that operates the buses now) will be continuing to offer shuttles between the Orlando International Airport and Disney World with their new shuttle service — Mears Connect.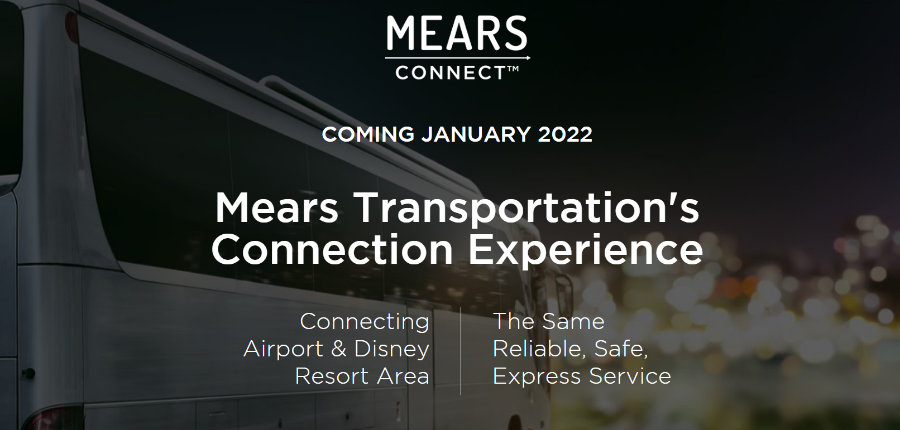 With Mears Connect, guests will have two booking options — Standard and Express. And, there are some key differences between the two.
The Standard Mears Connect Service is a shared-ride shuttle in which transportation is provided in charter-style buses or vans. Upon checking in at level 1, ground transportation level, in terminal B at MCO, guests will board the bus or van and leave the terminal within 20 minutes. The shuttle will then make a "limited number" of stops, dropping guests off at multiple hotels much like Disney's Magical Express.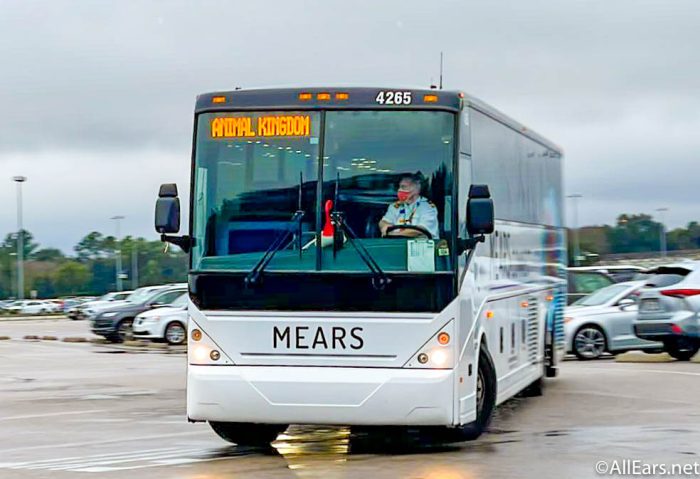 The Express Mears Connect Service on the other hand is a direct service with little to no waiting once you arrive at MCO. And, instead of making multiples stops at hotels in Disney World, the shuttle will take you directly to your resort. It is important to keep in mind, however, that this is not a private shuttle service, so you may be riding with other families.
The Sunshine Flyer
The Sunshine Flyer is the newest shuttle transportation option announced by the private company, Transportation Management Services (TMS). It will begin offering shuttle transportation via charter buses in February 2022.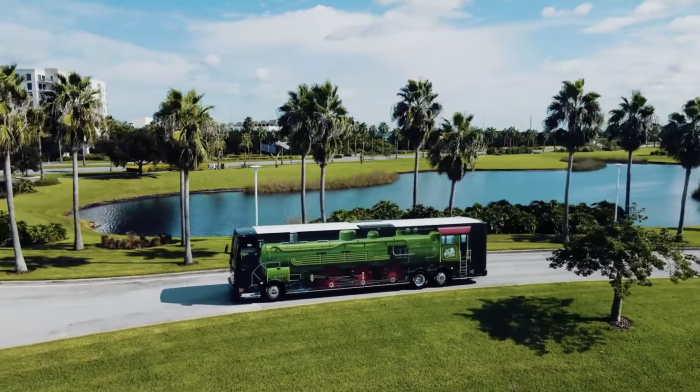 Unlike Mears Connect, The Sunshine Flyer is only offering the shared-ride shuttle service, meaning that guests will board the bus in Terminal B, Level 1 in the Ground Transportation area at MCO and then leave for Disney World within 20 minutes of arriving.
The bus will make stops at multiple Disney World hotels and there is not a direct transportation option.
Pricing
Mears Connect
Currently, Mears Connect pricing is based on how many people will be traveling in your party. The introductory rates for the Standard Service are:
Standard One Way:  $16/adult and $13.50/child
Standard Round-Trip: $32/adult and $27/child
The Express Service is one flat fee of $250 for a group of up to four people and an additional fee of $55 per person will be assessed over four.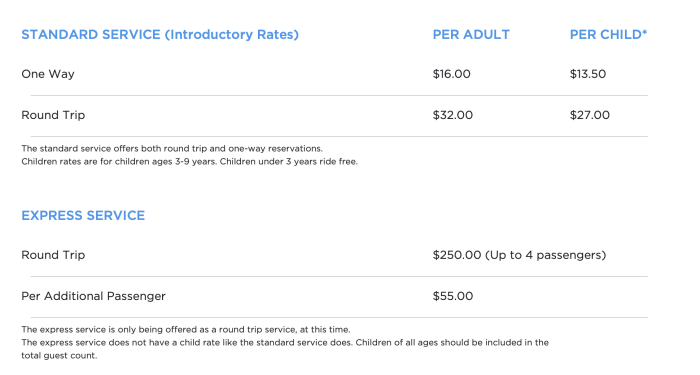 Mears Connect will apply the children rates for those 3-9 years old, with kids under the age of 3 riding free. And, they are guaranteeing that there will be no surge pricing (though these rates could increase over time).
The Sunshine Flyer
The Sunshine Flyer is priced similarly with One Way Service costing $17 per adult and $12.50 per child and Round Trip Service costing $34 per adult and $25 per child. So, while The Sunshine Flyer will cost a little more per adult, the per-child rate is cheaper compared to Mears Connect's Standard Service.

Children's rates are also defined a bit differently for The Sunshine Flyer, with it applying to those 3-8 years old and children under 2 riding free. Surge rates will not apply and we may be able to anticipate these prices sticking around for a while as they are not described as "introductory rates."
What's Included
Mears Connect
When it comes to what's included in Mears Connect, both the Standard and Express Services will offer onboard entertainment, comfortable seating, an "arrival souvenir," clean vehicles (Mears follows federal, state, county, local, and CDC health and safety recommendations), friendly drivers, wheelchair accessibility, and real-time updates using enhanced technology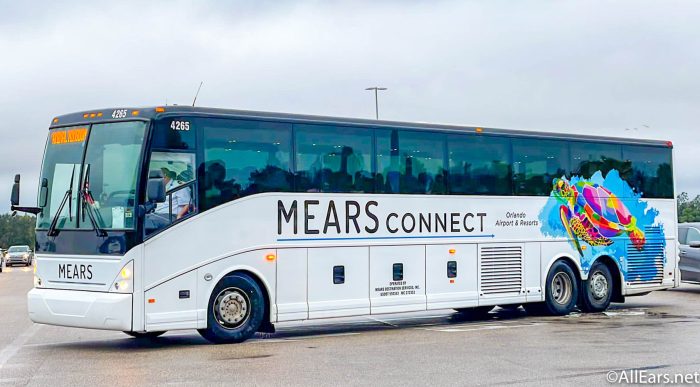 The Sunshine Flyer
While a welcome gift is not included with The Sunshine Flyer, there are still many similarities to Mears Connect.
The website lists that the shuttle will offer themed 1920's service, a technology-driven approach to keep your trip under 60 minutes, modern, clean, and spacious buses, staff to help with bags at the airport and your destination, an easy to find location, and simple boarding process, and the fact that it is backed by TMS's 25+ years of large event experience.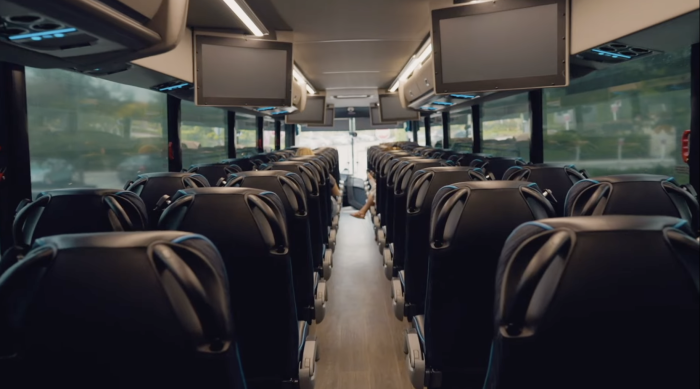 The Sunshine Flyer is also wheelchair accessible (just check the box indicating an ADA accessible bus is needed when making your reservation) and onboard entertainment will be included.
Travel Time & Return Flight Pick-Up
Mears Connect
So, which service will get you to Disney World and on vacation sooner? Well, they're pretty similar depending on what service you're choosing with Mears Connect!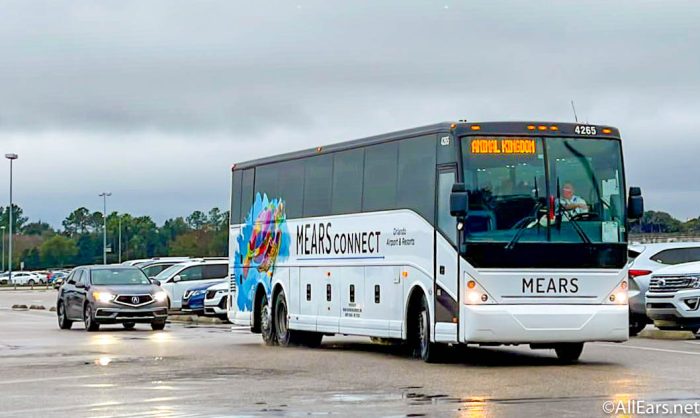 Mears Connect is promising that guests will be on their way to their hotel within 20 minutes of checking in at MCO. The website does not list how long it could be before you arrive at your hotel, however, as there will be multiple stops with this option.
But, if you're hoping to reserve the fastest option, the Express Service guarantees "limited to no wait time" at the airport and you'll be headed directly to your hotel with no additional stops.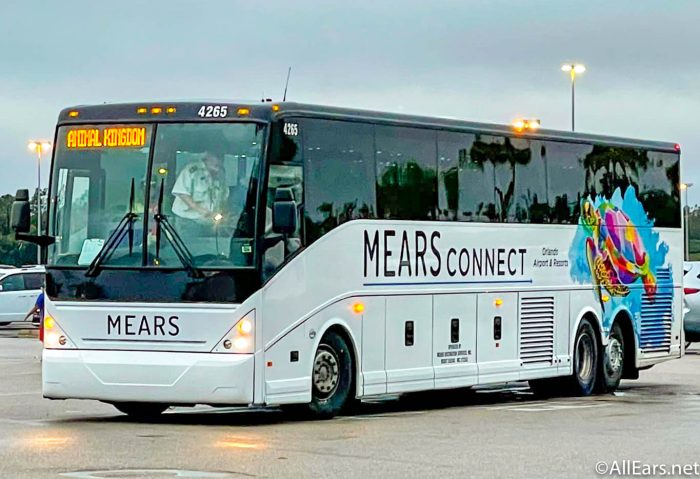 And, when it comes to your return travels, Mears Connect Standard Service will meet guests at their hotel up to three hours in advance of domestic flights and up to four hours of international flights. Whereas, the Express Service will pick guests up two hours before domestic flights and three hours before international flights.
Exact details will all be sent in a confirmation email when making your reservation and then confirmed 24- hours before the pick-up time.
The Sunshine Flyer
The Sunshine Flyer also guarantees that guests will depart from MCO within 20 minutes of boarding the bus. However, they are guaranteeing that guests arrive at their hotel within 65 minutes of leaving the airport, even with the fact that there will be multiple stops along the way.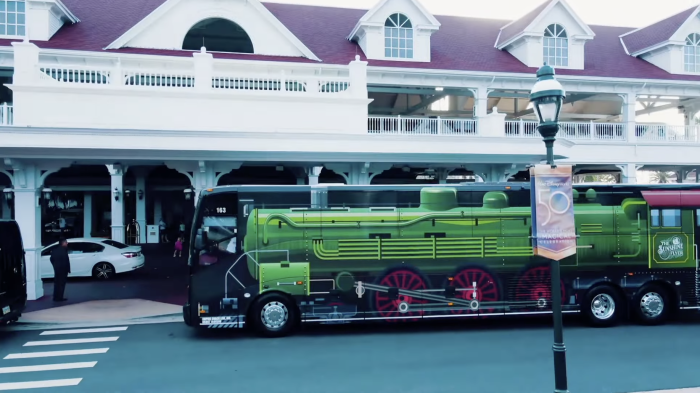 Additionally, the service offers similar return travel pick-up windows, stating that they will pick guests up from their Disney World hotel approximately three hours before domestic flights and four hours prior to international flights. Pick-up times will be sent via email the day before the scheduled check-out, so there will be a little less planning time if you're choosing to use this service.
Other Details
Other things to keep in mind is that car seats can be used in both Mears Connect and The Sunshine Flyer shuttles (though they are not required in these shuttles according to Florida law) and each company does not offer luggage handling services currently.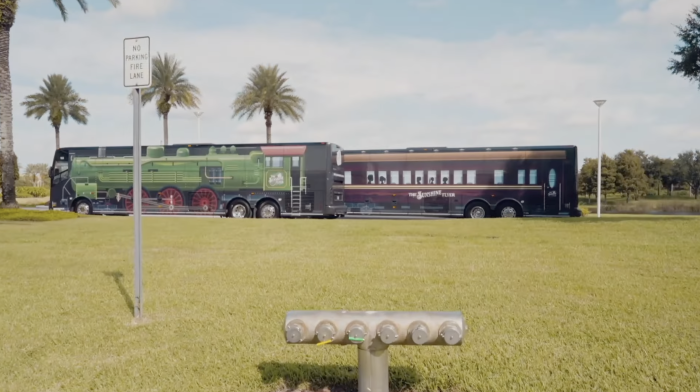 That being said, The Sunshine Flyer's website states that they are hoping to add luggage handling service to their offerings by summer 2022 and Mears Connect's website says that they are "exploring luggage service and will send an update to all interested and already reserved guests if and when it's available."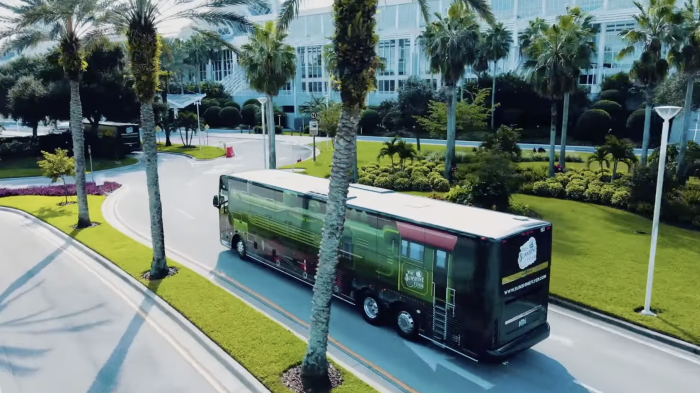 All in all, both shuttle services are set to offer an experience that very closely mimics the one that guests had on Disney's Magical Express and it really boils down to only a few small differences. Of course, pricing, what's included, and more could change in the future to help differentiate one that would be more "preferred," but for now the biggest difference is that Mears Connect offers an Express Service.
Both services are available for bookings now and can be reserved online, so once you've made your decision be sure that you have your flight information confirmed and in hand to complete your reservation. And, stay tuned to AllEars for more of the latest ways to get between Disney World and the Orlando International Airport!
Join the AllEars.net Newsletter to stay on top of ALL the breaking Disney News! You'll also get access to AllEars tips, reviews, trivia, and MORE! Click here to Subscribe!

What service are you planning to use to get between MCO and Disney World when you visit in 2022? Let us know in the comments!