Disney's Magical Express stopped operating on January 1st, 2022.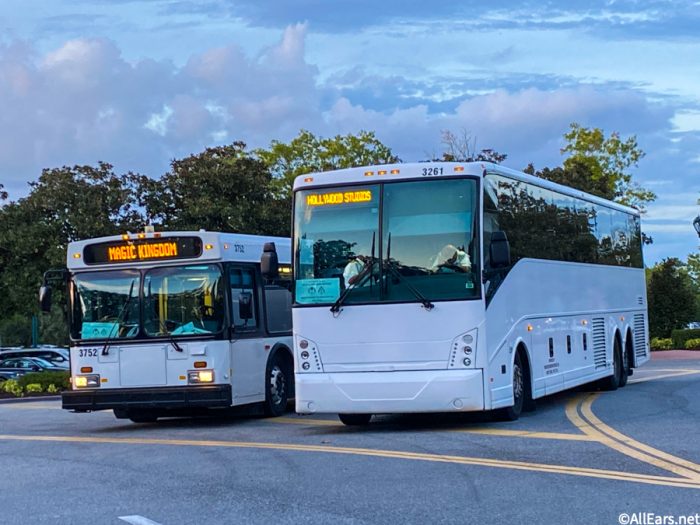 The service was complimentary and many guests would rely on this transportation benefit to transfer them from the airport to their Disney World resort. While the Magical Express has gone away, there are plenty of buses, shuttles, and rideshare companies to choose from. We've put together a list of reliable transportation methods that will transfer you from the airport to Disney World.
Rideshares and Taxis
Disney stated that one of the reasons the Magical Express was disappearing is because of the growing popularity of rideshares. Over the years, visitors have become accustomed to taking a Lyft or Uber from the airport and to other places in Disney World.
The reason being, the service is relatively easy to use. All you have to do is download the app and order a car from your location. You have a choice to order a car that fits up to four people or up to six people with an added cost.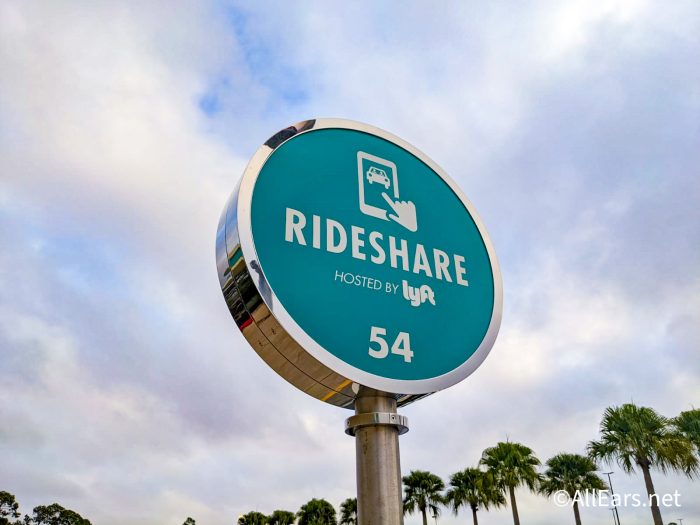 You can even schedule a ride ahead of time if you know what time you want to leave your destination. This can be really handy if you're transferring from the airport. The wait for a Lyft or Uber can get really long during peak times at the airport and you might be waiting for a bit before it arrives.
Of course, you also have the option to order a standard taxi to pick you up as well. You can pick up a taxi at the airport or schedule one yourself. We suggest scheduling a taxi ahead of time so you're not stuck without a ride!
Shuttles
You may be traveling with a large group and need more room than a taxi or rideshare can offer you. There are plenty of shuttle companies that will transport you from the airport to the resort of your choice. Though, we should note that you will most likely share your shuttle with other passengers, much like the Magical Express.
Mears Connect
Mears, the company that previously operated Magical Express, now operates their own transportation service to Disney World.
This Mears Connect service is probably the closest you'll get to replicating the Magical Express experience, so we'd recommend booking a reservation here if you want something familiar.
The Sunshine Flyer
Orlando Transportation Management Services also has a shuttle service between the Orlando International Airport and Disney World called The Sunshine Flyer.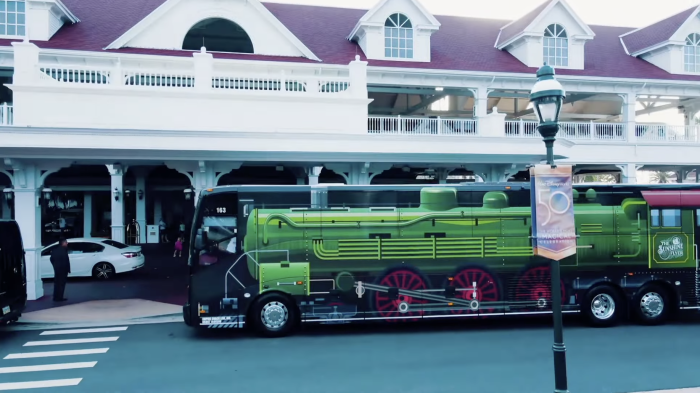 The service launched in February 2022 and functions much like Disney's Magical Express, guaranteeing that guests arrive at their hotel within 65 minutes of leaving the airport.
Renting a Car
You would be surprised how easy life becomes when you rent a car at Disney World. You can drive from the airport, pick up groceries, and don't have to be dependent on Disney transportation to get you around.
Plus, you might have luck getting really good deals on a car, especially during non-peak seasons. You may even find renting a car for a week is cheaper than taking multiple Lyft rides throughout the week.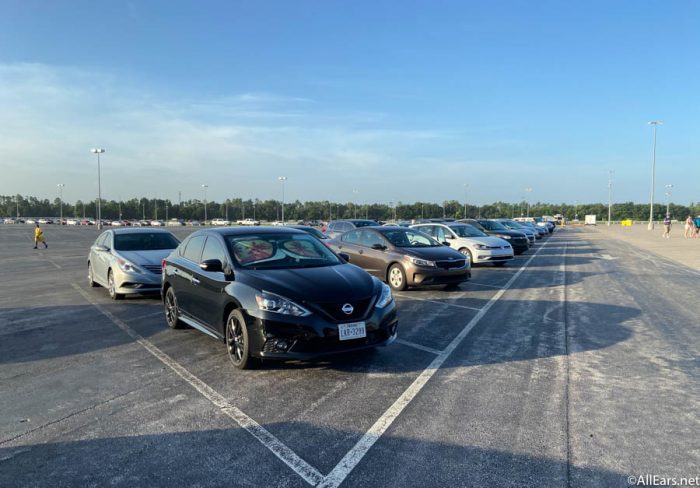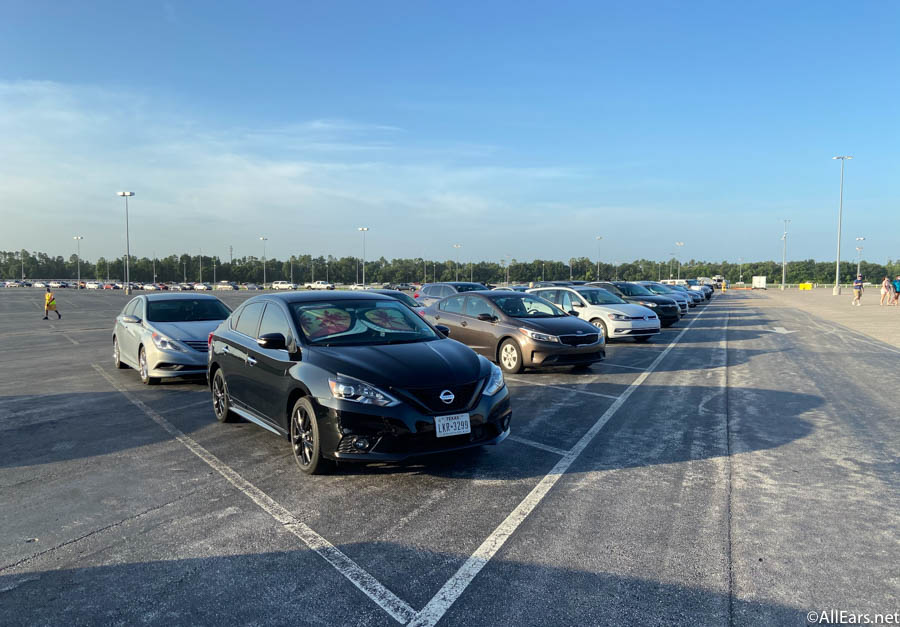 A couple of things to note: Disney World resorts and the theme parks charge for parking, and recently rental car prices have been going up. Be sure to calculate these costs when budgeting for transportation.
Private Car Services
You may want to have the option to have a private ride that isn't shared with other passengers. Or, maybe you want to arrive in style!
There are plenty of private car services in the Orlando area that will pick you up, assist with luggage, and even allow you to make a grocery stop. Private services include large shuttles, cars, and limos.
Minnie Van
Disney started their own version of a rideshare service called Minnie Vans.  The service is temporarily unavailable right now, but Disney has said that it will return in the summer of 2022.
Once it returns, the service is run by Lyft and allows you to fit up to 6 people in one van. The vans can even provide up to 3 car seats should you need them. This is one of the spendier options, however. A one-way trip will cost $155 without gratuity included.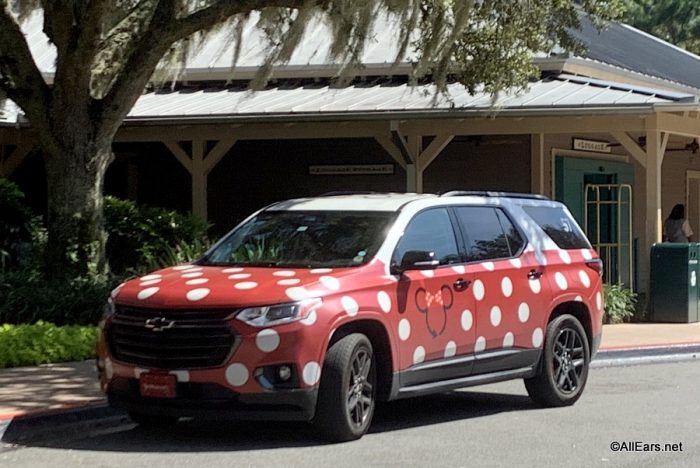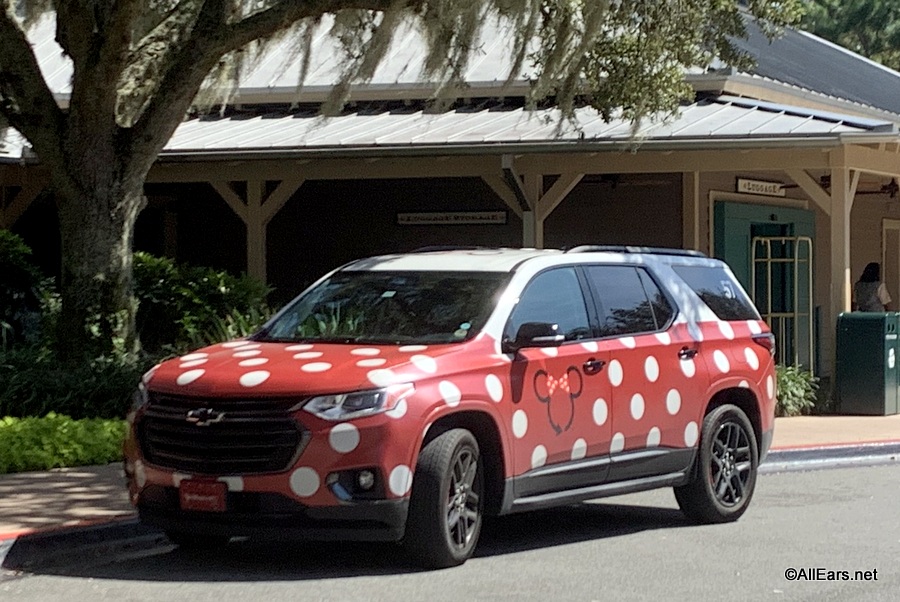 To book a Minnie Van from the Orlando International Airport, call (407) WDW-PLAY and have your flight information handy. You can make reservations 6 months in advance and up until 11:59PM the night prior to your arrival. For domestic departures, reserve a pick-up time at least two hours before takeoff. For international departures, allow at least three hours. When operating, Minnie Vans are available for flight arrivals between the hours of 7AM to 10PM.
Brightline High-Speed Train
The private company Brightline has also announced plans to build a route for a high-speed train that runs all the way from South Florida to the Orlando International Airport and on to Tampa with a stop at Disney World. Once complete, guests will be able to hop on board the train at the airport and take it directly to the station located at Disney Springs (though the exact location for this station is TBD).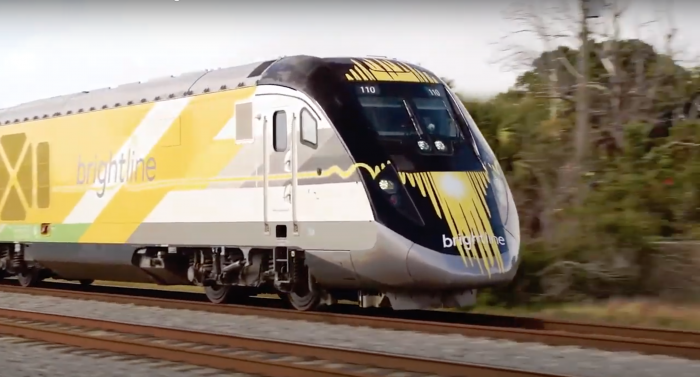 The train is currently in development and is expected to be completed and operational by 2026.
There are plenty of reputable companies in the Orlando area that can assist you in transferring from the airport to your Disney World resort. Also, onsite Disney World transportation will still be available to guests. Disney buses, boats, monorails, and the Skyliner will continue to transfer people from the resorts and theme parks.
Be sure to keep up with AllEars for more news in the future! 
Do you have a suggestion for transportation between the airport and your Disney World resort? Let us know in the comments below!
Join the AllEars.net Newsletter to stay on top of ALL the breaking Disney News! You'll also get access to AllEars tips, reviews, trivia, and MORE! Click here to Subscribe!