If you've never been to Disney World before, you might have some questions about some of the attractions.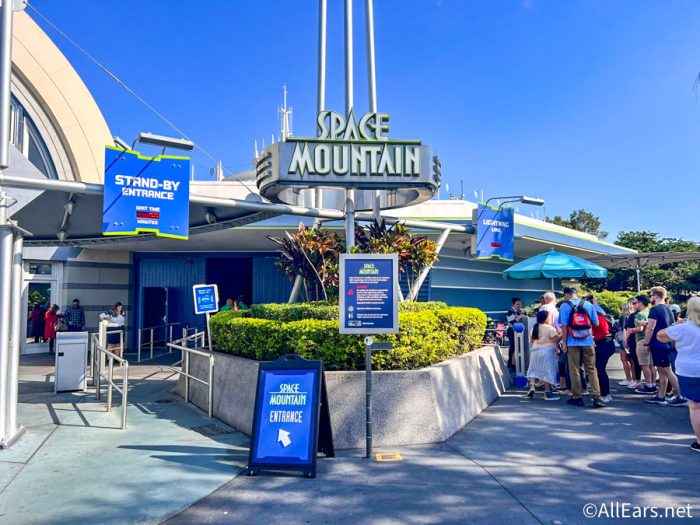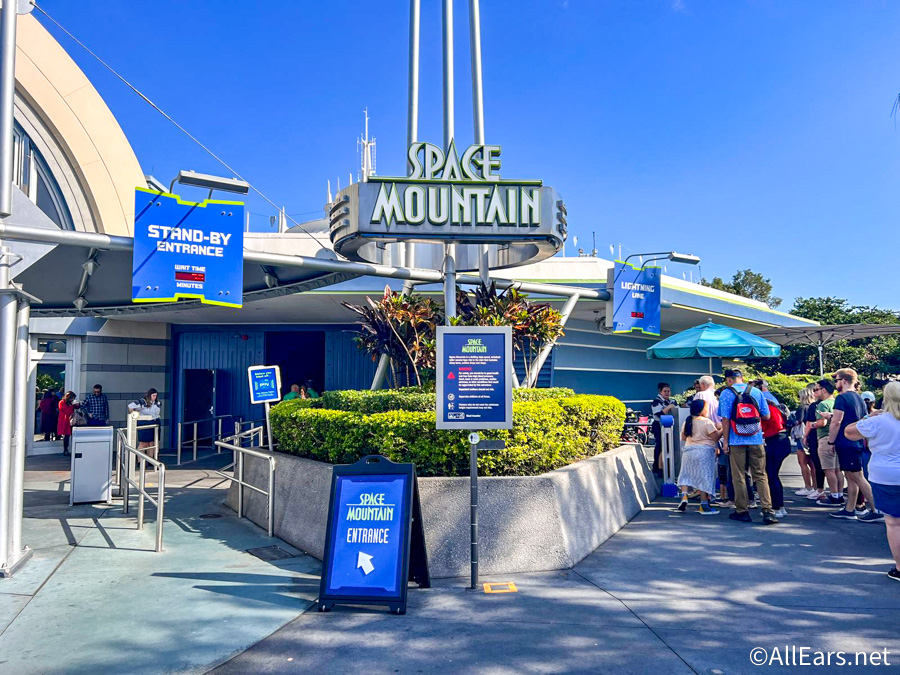 Yes, some of these rides ARE roller coasters, and that could mean they're scary for children or for those guests who don't like the higher-end thrill rides. So what about Space Mountain? Is it scary? Let's find out!
Space Mountain is a ride found in Disney World's Magic Kingdom in Tomorrowland. The ride initially opened in 1975, although Walt Disney had the concept for what became Space Mountain way back in the early 60s. It's a classic attraction themed around flying through space. Because of its unique design that towers over Tomorrowland, you can't miss it!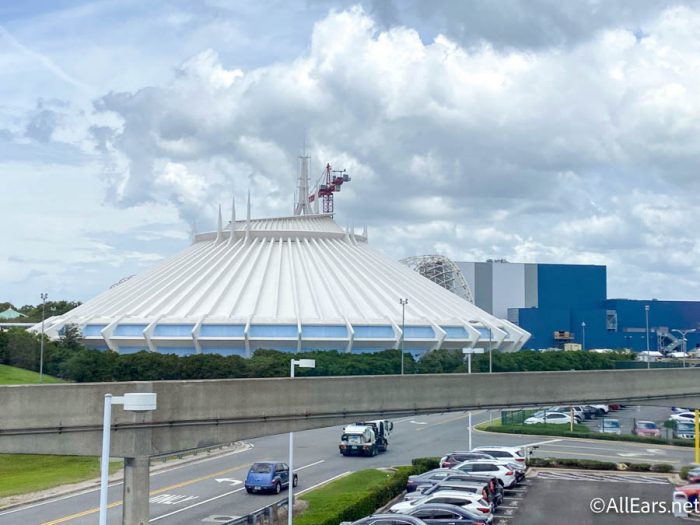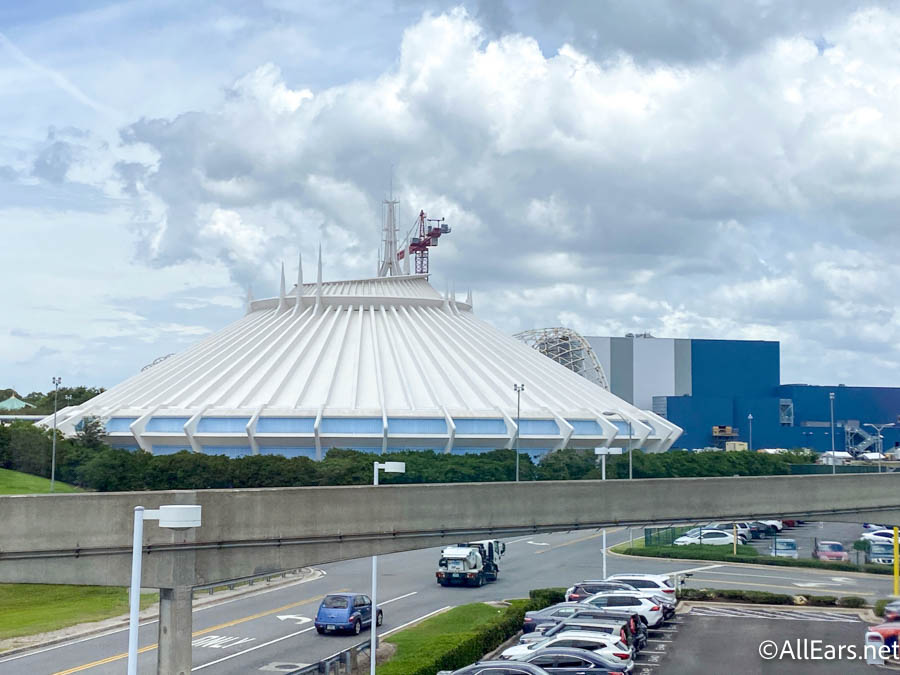 So what's the height requirement for Space Mountain? Guests must be at least 44 inches tall to ride. This is 4 inches under the tallest height restriction at Disney World (Rock 'n' Roller Coaster and TRON Lightcycle / Run both have a height restriction of 48 inches).
The ride also offers Rider Switch. Rider Switch is meant to help groups enjoy rides even if certain members of the group can't or do not want to ride. It's generally used for families with children who don't meet height requirements.
Rider Switch works like this: it allows one or more adult guests to wait with a non-riding guest while other members of the party ride an attraction. When the first person or group finishes riding, they can reunite outside the ride, and the adults and others who waited are allowed to get on the ride without waiting in standby. You will need to speak with a Cast Member at the attraction's entrance to request Rider Switch.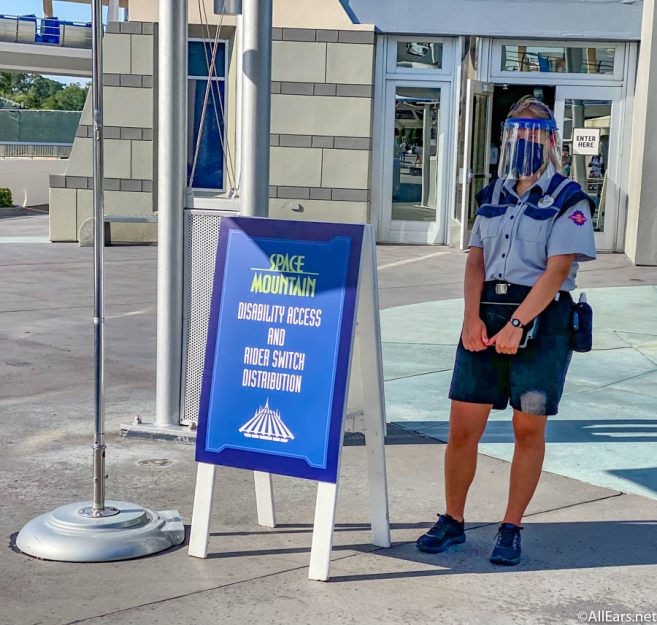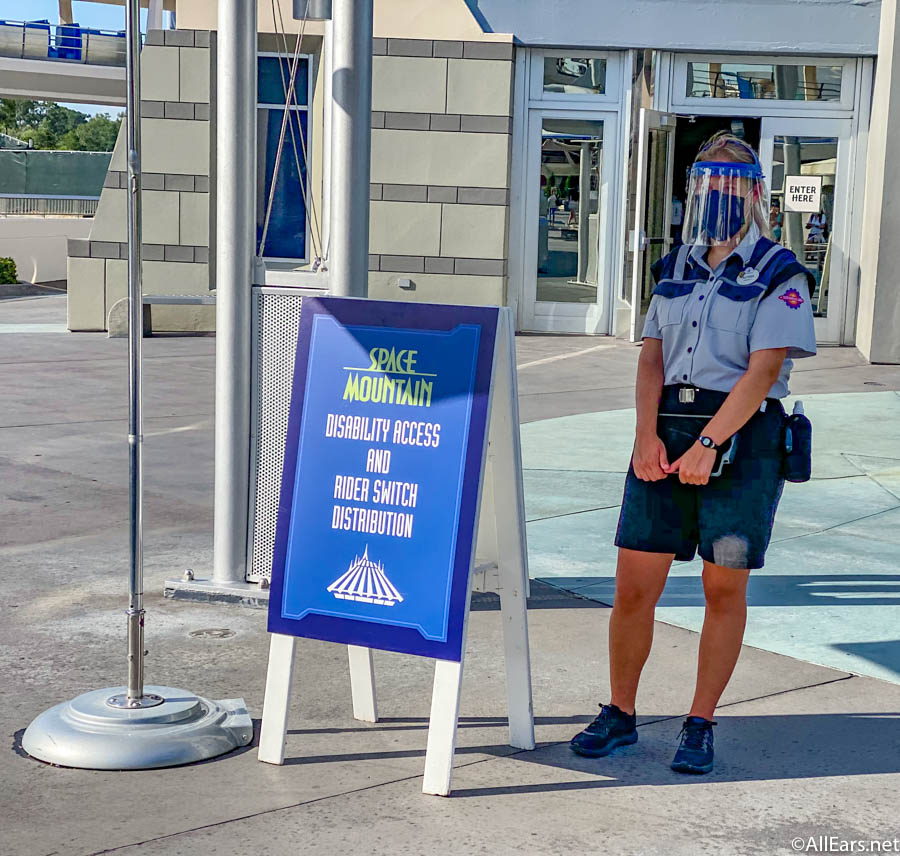 For those who don't want to wait in the standby lines, which can get long on busy days, Space Mountain is available as a Lightning Lane attraction through Genie+. Those who purchase Genie+ will be able to choose a Lightning Lane return time through the My Disney Experience app.
However, Space Mountain does NOT have a single rider line. So keep that in mind if you're looking for that option.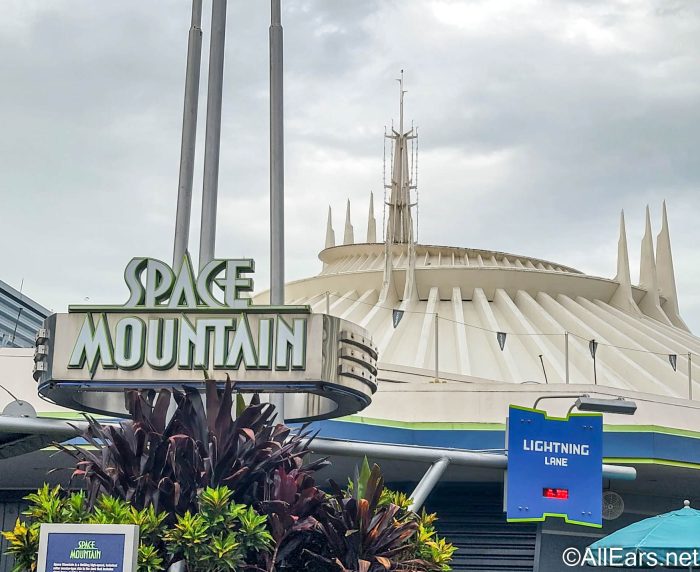 Another way to bypass the long standby line for Space Mountain in Disney World is by using Early Theme Park Entry. This allows Disney World resort guests to enter the park 30 minutes before everyone else, giving them time to hit those select rides that are open: Space Mountain is one of those rides.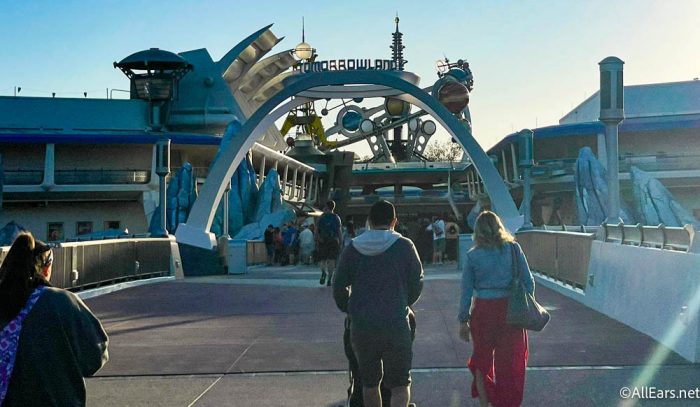 So let's talk about the ride itself. Space Mountain is an indoor coaster that is in the dark (which could be scary for some people). There is some limited lighting during the ride, but it mostly zooms through its track in darkness.
The ride itself is about three minutes long with a top speed of around 28 miles per hour (Disney World's fastest ride, Test Track, is 65 mph). It does NOT go upside down.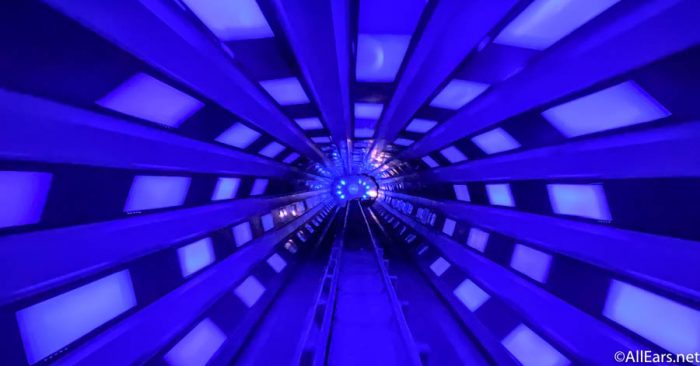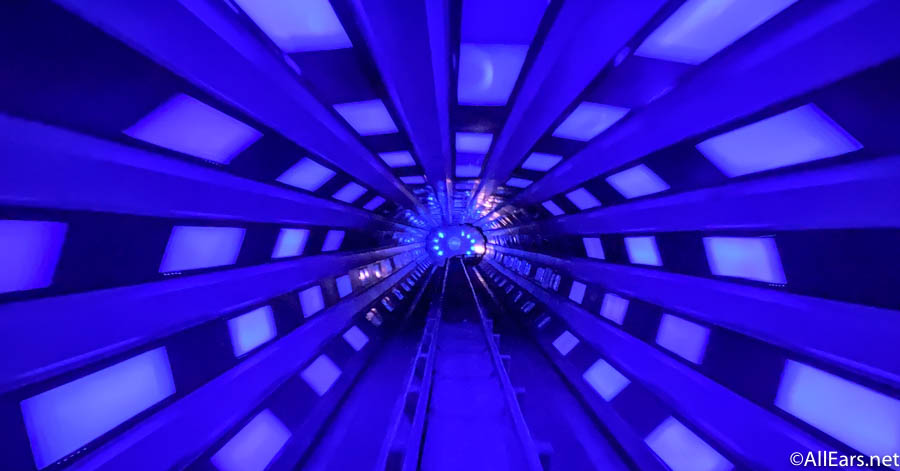 For safety, though, guests should be in good health and free from high blood pressure, heart, back, or neck problems, motion sickness, or other conditions that the ride could aggravate. It can be bone-jarring! Expectant mothers should also not ride.
The seats might also be restrictive for some guests because they are smaller than many other attraction seats in Disney World, and could be a problem for those who need more leg space. Guests will need to be able to step down and into and up out of the ride vehicles.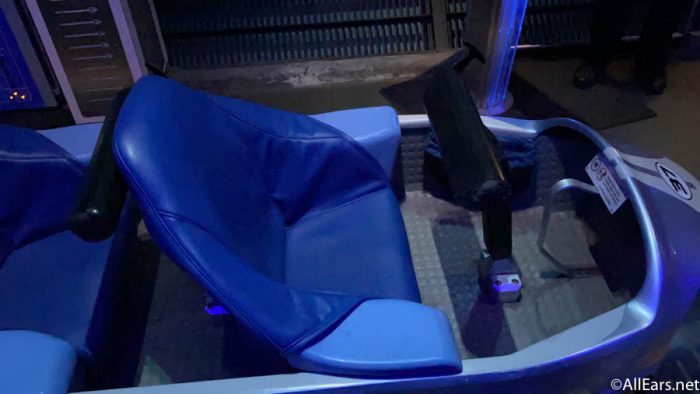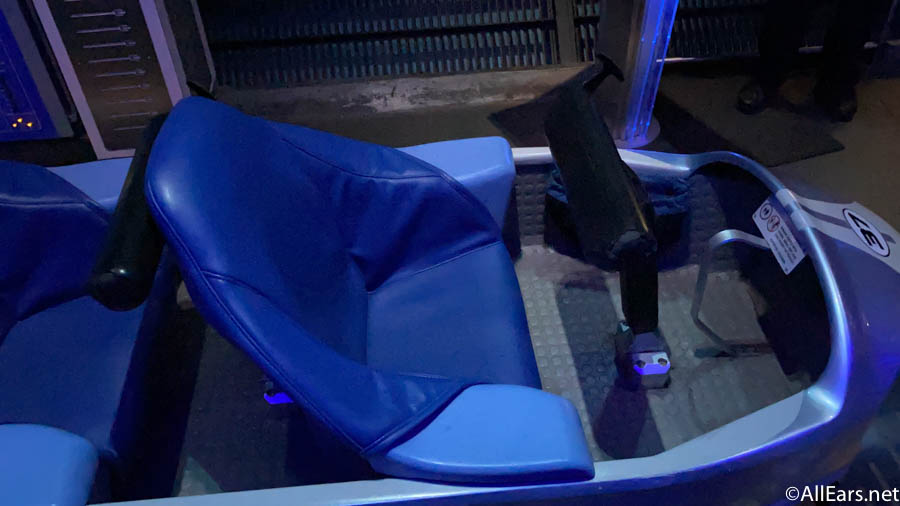 So is it scary? Well, that depends. It is a thrill ride, but it's probably only scary for those who are sensitive to the dark. Keep in mind, though, the ride can be jerky, meaning that you could feel like your bones are shaking within your skin at certain times. That's not exactly terrifying, but being forewarned is forearmed, right?
So although some might be intimidated by the fact that Space Mountain is a roller coaster, it was ultimately built as an attraction that should appeal to the entire family, provided they're all at least 44 inches or taller.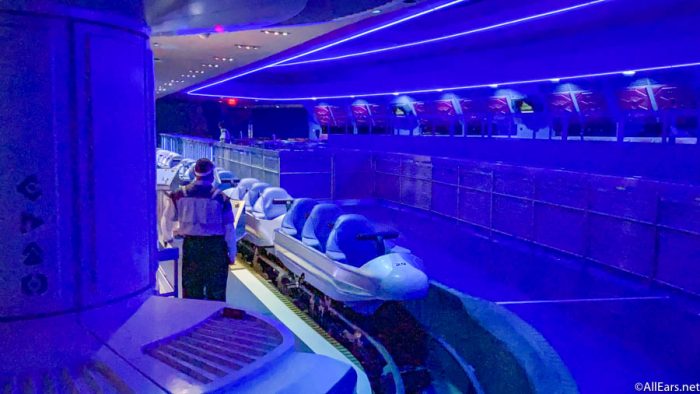 Want to know about all the other rides in Magic Kingdom? Here are the best AND the worst.
Join the AllEars.net Newsletter to stay on top of ALL the breaking Disney News! You'll also get access to AllEars tips, reviews, trivia, and MORE! Click here to Subscribe!

Do you think Space Mountain is scary? Why or why not? Sound off in the comments!