Space Mountain is an icon not only of Tomorrowland and Magic Kingdom but of Disney Parks in general! Many of us grew up hearing about this thrill ride, and for some of us it may have been our first roller coaster ride ever.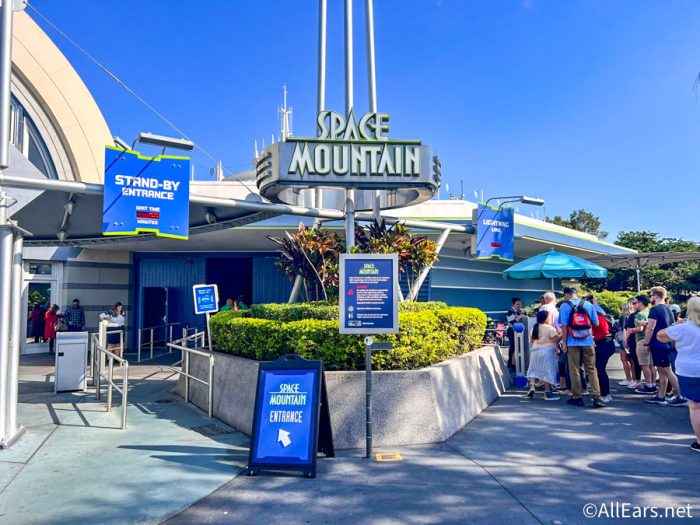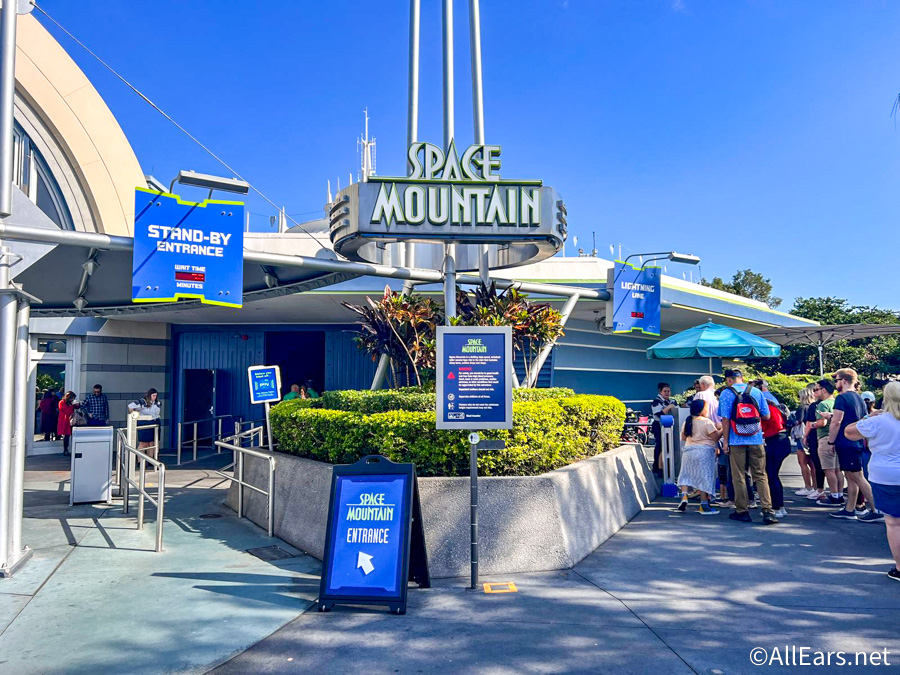 If you are a frequent visitor of the two U.S. Disney resorts you are probably aware that both Disney World and Disneyland have their own Space Mountain attractions. But did you know you can find this classic ride all over the world? Just like other attractions like the Haunted Mansion, Space Mountain has its own iterations at Disney parks across the globe, each with its own distinct features!
Space Mountain Facts
No matter where you are, there are some commonalities across each version of Space Mountain. The ride was brought about because, by 1964, the "futuristic" feel of Tomorrowland in Disneyland was already feeling a bit outdated. Walt wanted to both update Tomorrowland, as well as add a thrill ride to appeal to teens and young adults.
While Walt wasn't there to see his dream become reality, he laid out the map for Space Mountain as we know it today. At its essence, this ride is an indoor coaster in the dark with limited lighting to make you feel as if you're zooming through the planets and stars in space. In Disney World, this thrill ride has a height requirement of 44 inches (or 113 centimeters) and its top speed reaches around 28 miles per hour.
Space Mountain has a Lightning Lane through Genie+, and it also offers rider switch. Because this is a popular ride, sometimes the wait times can be a little long, but in general you shouldn't have too much difficulty getting in a ride or two during your trip.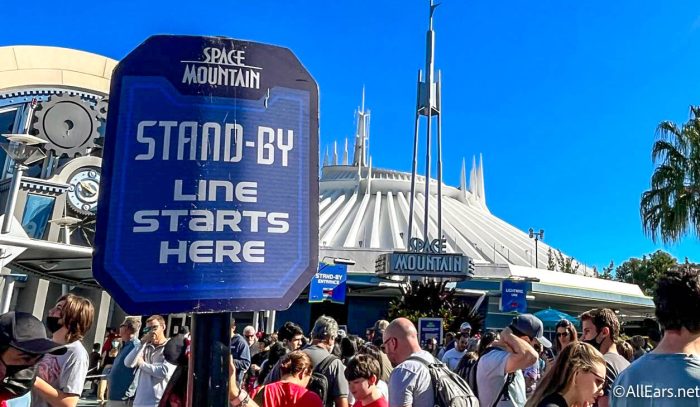 Now that we've familiarized ourselves with Space Mountain, let's see where you can find this classic attraction!
Disney Parks That Have Space Mountain
Disneyland
Disneyland's version of Space Mountain opened in 1977. Even though Disneyland opened before Disney World, this version of Space Mountain opened 2 years after the Florida version and a full 22 years after Disneyland's opening in 1955!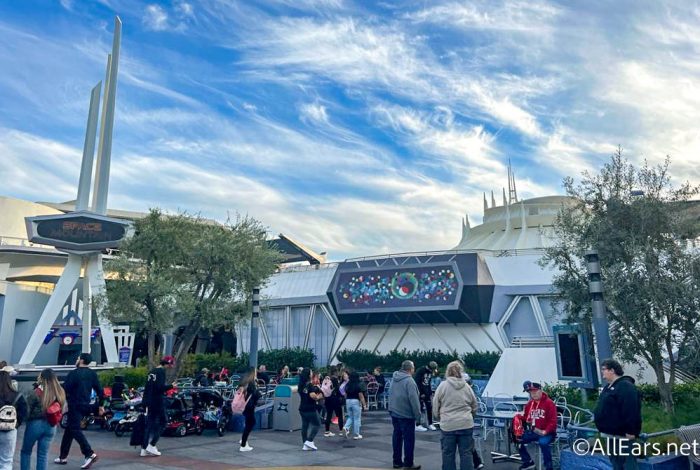 Space Mountain is located in the Tomorrowland section of Disneyland Park. During Halloween, it transforms into Ghost Galaxy, a spooky version of the ride with ghost overlays for a frighteningly good time! It also has a Star Wars-themed overlay called HyperSpace Mountain. This was originally added to promote the release of "Star Wars: The Force Awakens" in 2015, and has returned a couple of times — often around May the Fourth.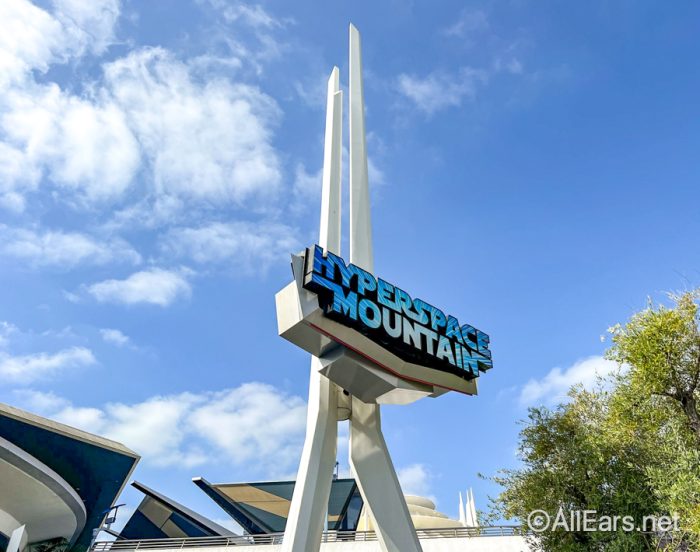 Disney World
Disney World, despite being the second Disney park, was actually the first home of Space Mountain! The ride opened in 1975, 4 years after Disney World's official opening.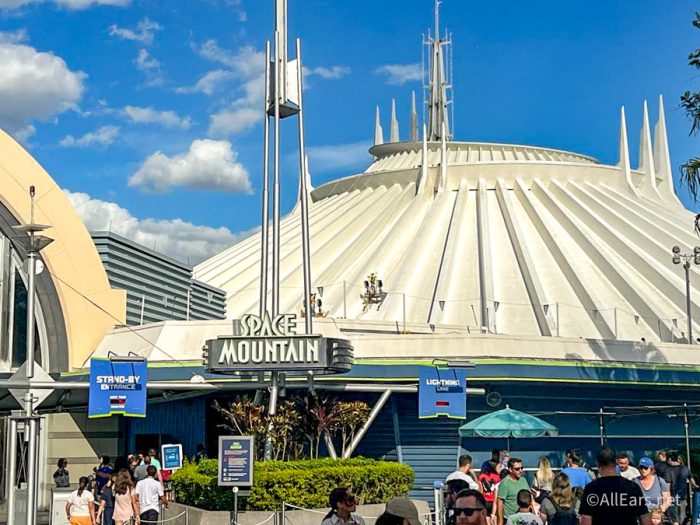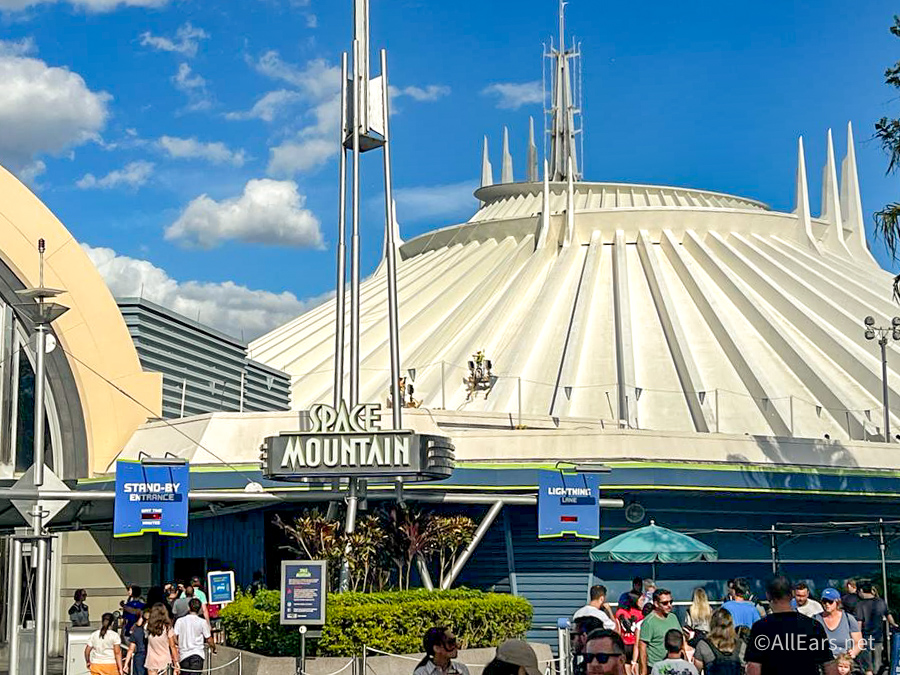 Similar to Disneyland, Space Mountain can be found in the Tomorrowland area of Magic Kingdom. Up until the closure of Splash Mountain, Space Mountain was part of a trio of "mountains" that also included Big Thunder Mountain Railroad. Space Mountain was also the first roller coaster at Walt Disney World!
Tokyo Disneyland
Space Mountain opened at Tokyo Disneyland in 1983. This version is almost an exact copy of Disneyland's but does not have a synchronized soundtrack, similar to the Disney World version of the ride. Fun fact: During the holidays, Space Mountain in Tokyo has lights on the roof that dance to festive music! There is also some exciting news about this ride: A new version is in development!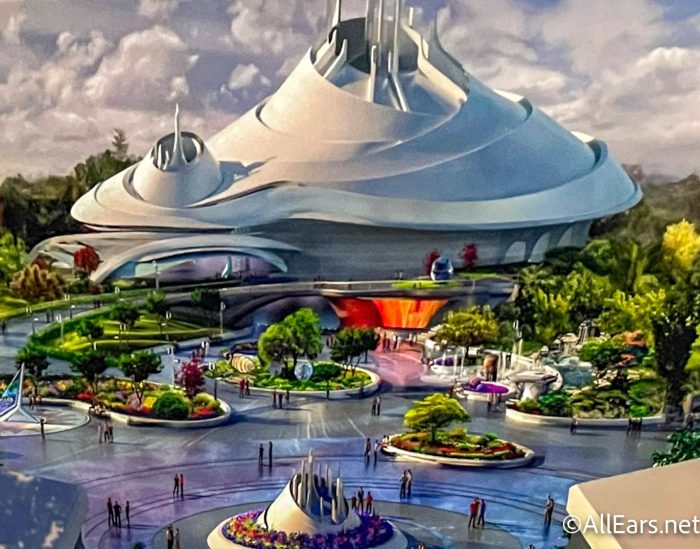 Starting in 2024, the ride will close for a massive renovation of the entire area of Tomorrowland. Disney promises to bring "enhanced performance and immersive special effects" to the new iteration, and we are interested to see what that will look like.
Disneyland Paris
The entire development of Space Mountain in Disneyland Paris was much different than for the other parks. Initially planned as an opening day attraction, this version was going to be paired with several other rides to create a massive Discovery Mountain. They even wanted to make this new Space Mountain TWICE as big as the original!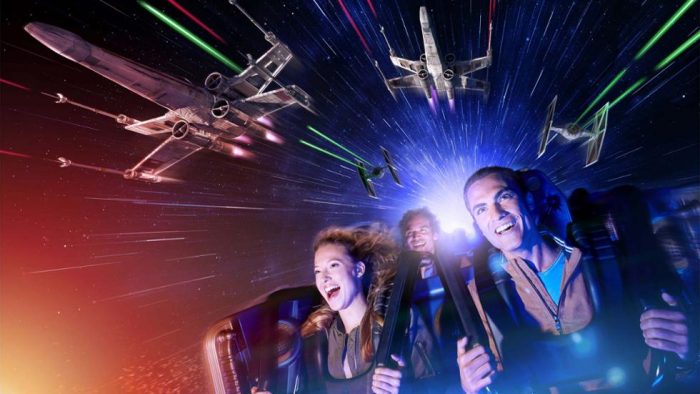 Because Disneyland Paris was nothing short of a financial disaster when it first opened, Disney scaled back their grand plans. They quickly put together a "normal" Space Mountain and in 1995, De la Terre à la Lune opened. The ride has seen a few revisions since then; in 2005 it reopened as Mission 2, and the most recent iteration is another version of the Star Wars-inspired HyperSpace Mountain, which debuted in 2017.
Hong Kong Disneyland
Hong Kong Disneyland is home to the youngest of all the Space Mountains! This version of the attraction opened in 2005, and, similar to Disneyland, has the Ghost Galaxy overlay for Halloween but has now been converted to HyperSpace Mountain like at Disneyland Paris.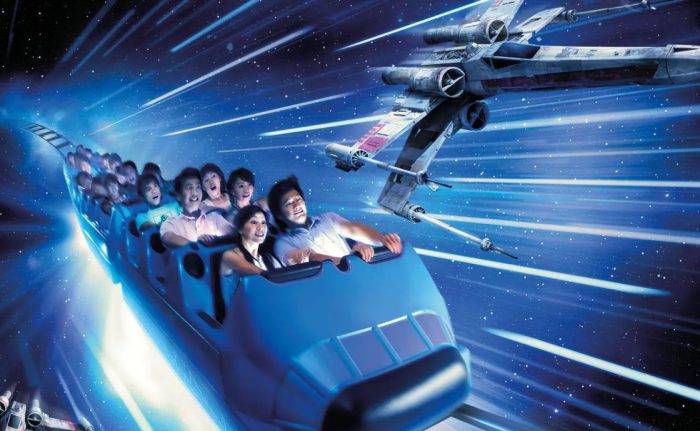 Even the entrance queue has been revised and features a full-sized replica X-Wing! Here guests can also meet Star Wars characters. However, you can still see remnants of the original Space Mountain; for example, the planets and star patterns in the queue area are left behind from the original attraction.
You can find Space Mountain or a version of this ride at every Disney park except for Shanghai Disneyland. While each park has its own spin on the ride, if you're looking for a thrilling dark coaster that takes you into the farthest reaches of space, you'll find it. Keep reading AllEars to learn more about your favorite Disney parks and even some you've never been to before!
Did you know we visited EVERY Disney park in the entire United States in ONE day? Watch the video below to see how it went!
Comment below if you've been on Space Mountain outside of the U.S.!