We've been keeping a close eye on the progress of the new high-speed Brightline train that will soon connect Miami to Orlando and eventually expand to include a stop at Disney Springs.
Once completed, guests will be able to hop on board at the Orlando International Airport (MCO) and travel to Disney Springs but, construction on the railroad has not been a smooth ride so far. After some disagreements on which route the train should take, the plan is to have the train travel from MCO through the Orange County Convention Center, down South International Drive, and to a stop in Disney Springs. And, now things seem to be moving forward again, we've got a new update on the train's progress.
According to the Orlando Business Journal, the Central Florida area has been awarded funds from the U.S. Department of Transportation Consolidated Rail Infrastructure and Safety Improvements Grant Program for the construction of the Brightline Train route.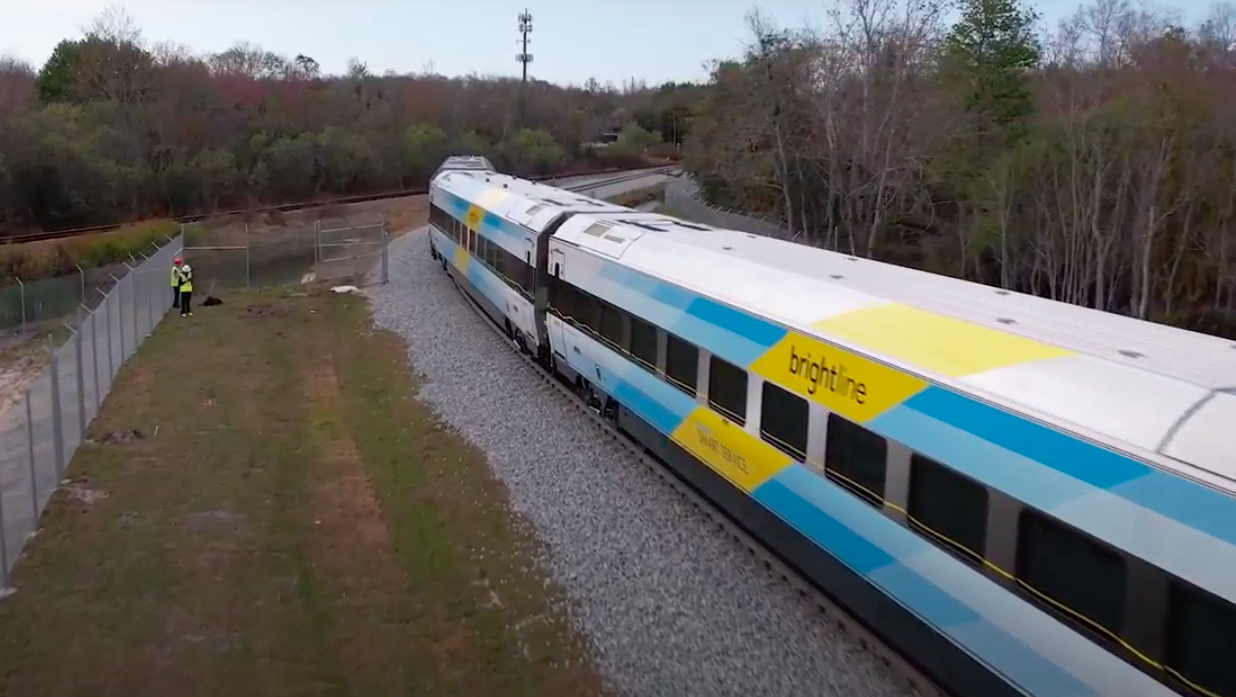 Brightline will be contributing up to $15.88 million of its own funds, matching the grant amount of $15.88 million. U.S. Representatives Darren Soto, Val Demings, Stephanie Murphy, Dan Webster, and Gus Bilirakis made the announcement this past Tuesday.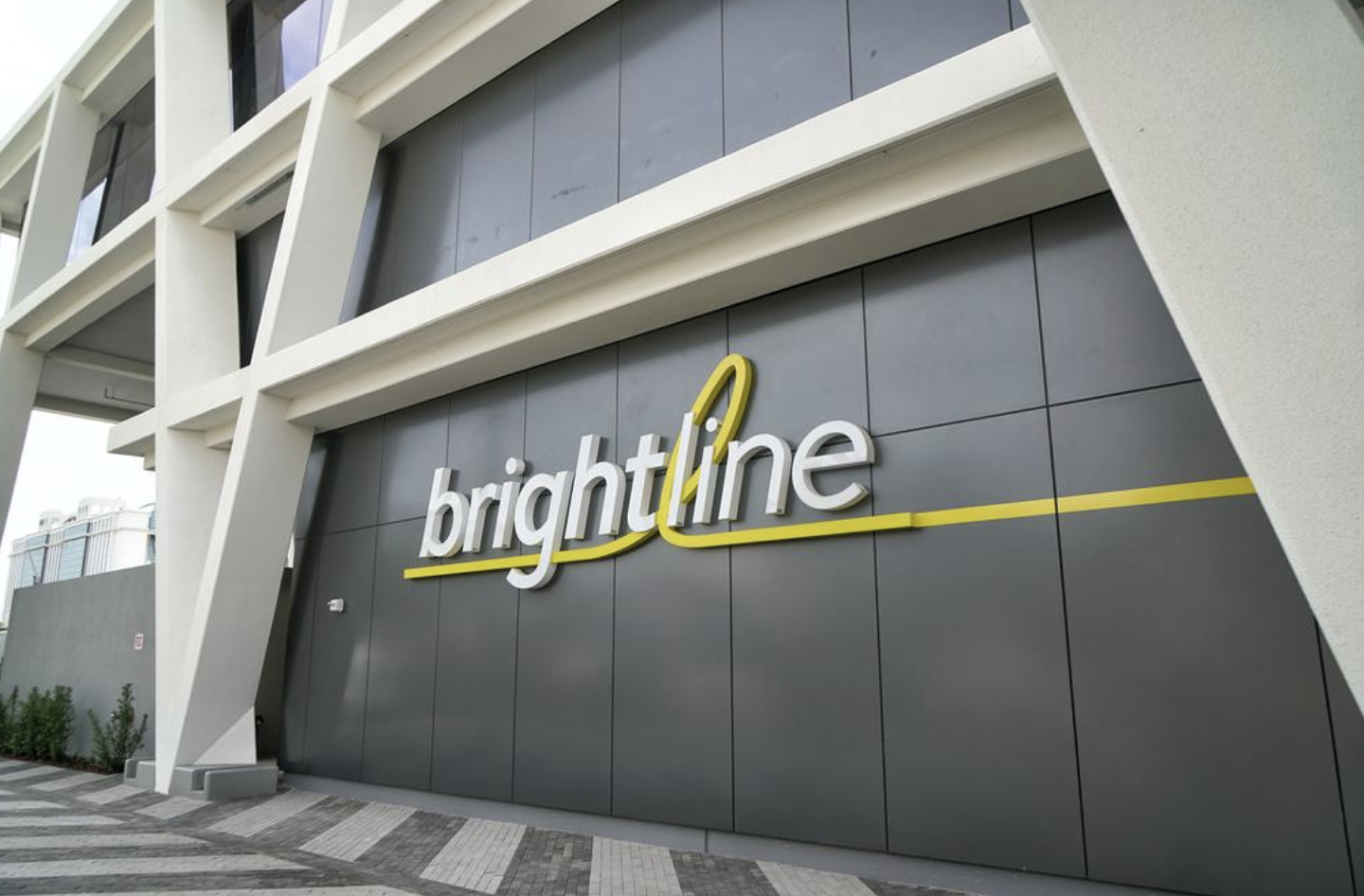 The CEO of Brightline, Michael Reininger, stated, "The Sunshine Corridor is a comprehensive, ambitious transportation solution for Central Florida. It represents the missing link in Brightline's plan to connect Orlando and Tampa with modern, eco-friendly, intercity passenger rail."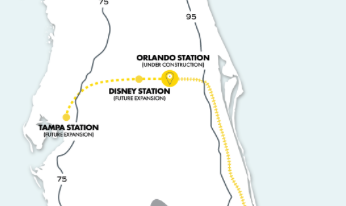 The Orlando part of the corridor will run through Interstate 4 and Disney with a stop on Destination Parkway near land owned by Universal Orlando Resort — where the proposed future station is set to go. Universal is also partially funding the Brightline Sunshine Corridor by donating the 13 acres of land for the Orange County Convention Center station.
The federal grant was one bit (and necessary) step in the long process of bringing the Brightline Train route to life, but there are still a few more things to be worked out when it comes to funding. Orange County has also proposed a "penny sales tax increase," which residents are set to vote on in November. If passed, this tax would provide more funding to public transportation in the area, potentially including this project.
Officials are also in the process of researching potential ridership for the Brightline trains.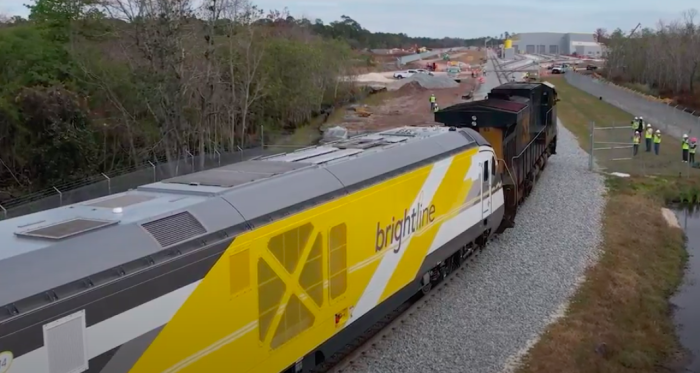 Of course, we'll be on the lookout for more of the latest updates on this new transportation option, so stay tuned to AllEars! And, in the meantime, be sure to check out some of the latest Disney World updates that you'll need to know if you're planning a trip anytime soon here.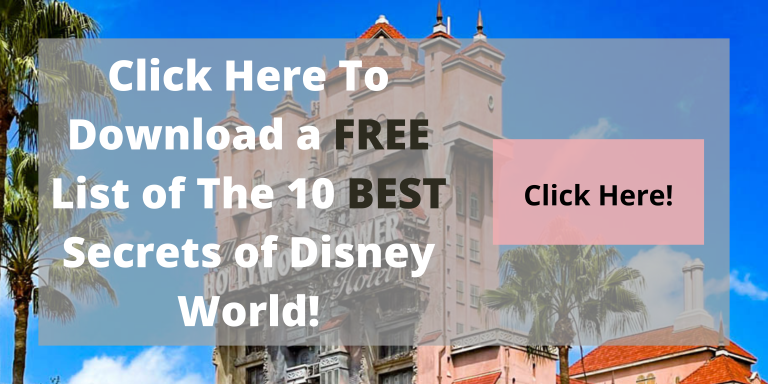 Will you be taking advantage of the Brightline train to Disney World? Let us know in the comments!