Car Rentals Information and Tips for Your Walt Disney World Vacation
Planning a Walt Disney World vacation encompasses a lot of big decisions: When will you go? Where will you stay? How many days will you spend in the Parks? Today, we're talking about another big question: How will you get around?
Walt Disney World has a handful of complimentary transportation options — all of which you can review in detail here. We're talking Disney buses, the iconic Monorail, a number of boats, and the exciting Skyliner gondola system.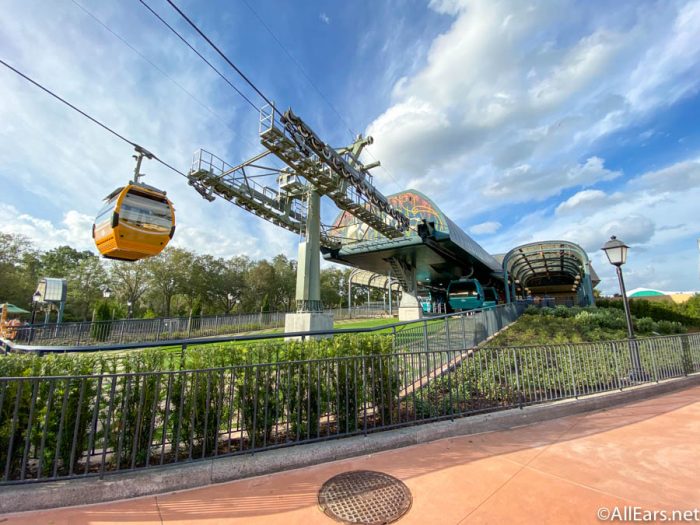 But for some guests, being in control of their own transportation is important, and if you're flying into Orlando International (or another Florida airport), you will likely consider renting a car. If you're doing your research online, you've discovered that everyone has a personal reason for or against car rentals at Walt Disney World. We're going to review the pros and cons to help you decide if renting a car is right for you.
Walt Disney World Car Rentals: Pros
Time is of the essence.
Renting and driving a car will likely save you time, and if you think time is money, then you know how valuable this can be. A lot of time can be lost traveling from one place to another on property — heading to your Advance Dining Reservation at a far-flung Resort, hot-footing it to a different Park for your afternoon FastPasses, getting home at the end of the night. All of these can take substantially more time if you use Disney's provided transportation.
Get comfy.
Disney's transportation, while iconic and convenient and free, is utilitarian. Your rental car will likely be much more comfortable than the plastic, formed seats of a bus or the wooden benches inside the Skyliner gondolas.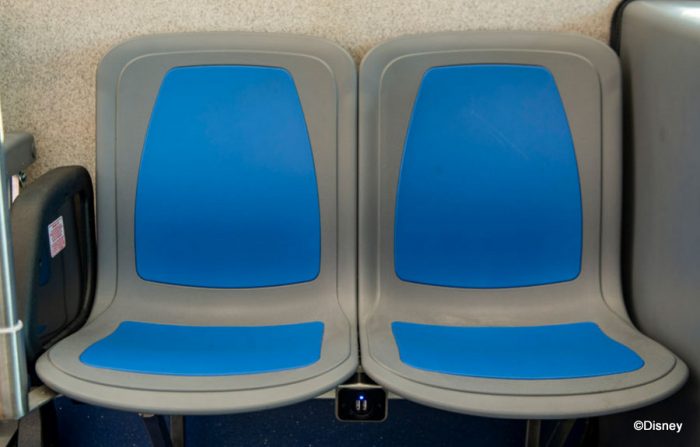 Live your life.
Driving a rental car lets you do what you want when you want. The flexibility of being able to jump into your own ride instead of jumping into a long line for a Monorail or boat ride can be a big relief for some guests.
Pad your pockets.
Renting a car can save you money. Of course it costs more out of pocket than using the complimentary transport, but if you use your rental car to buy snacks and drinks at a nearby box store or to travel outside the bubble for a meal every day, those savings can add up quickly. You'll need to do the math on this, so take a look at our menus to see how much of your food budget can saved by using this option.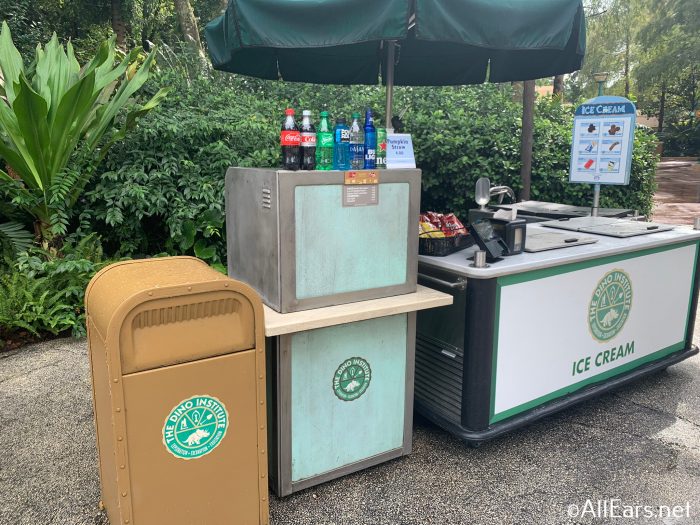 Expect the unexpected.
The Disney bubble is a magical thing, but even when you're nonstop sprinkled in pixie dust, accidents, illnesses, and other unexpected things can (and do) happen. Disney can help you with some things (like a complimentary ride to a nearby urgent care), if the unexpected happens, it might be a huge relief to know you control your own access to care.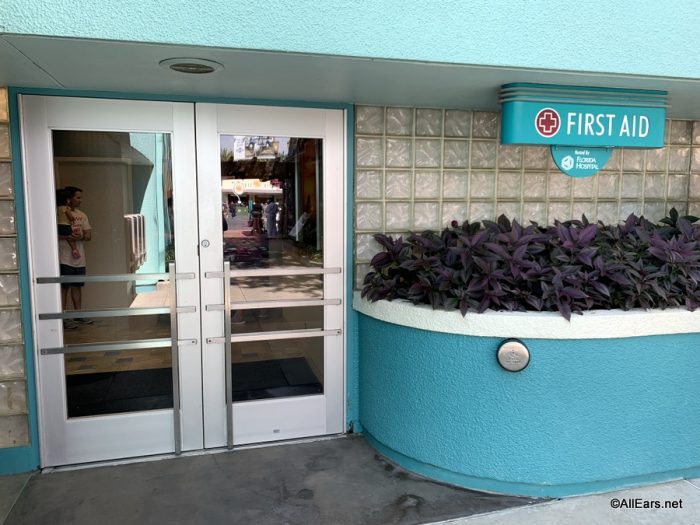 Do it all.
We love the Disney Parks, but central Florida has a lot more to offer than just the magic on property. Whether you're heading to Universal to enroll at Hogwarts, you want to check out classic a classic attraction like Gatorland, or you've planned a day at the beach, having a rental car makes getting to those experiences a lot simpler.
Walt Disney World Rental Cars: Cons
You have to engage with the real world.
If you think part of the joy of a Disney World vacation is not picking up a set of keys for days in a row, a rental car is likely not for you. Navigating traffic? Obeying all street signs? Being responsible for the safety of everyone in your car? That's so real life, and you're in vacation mode!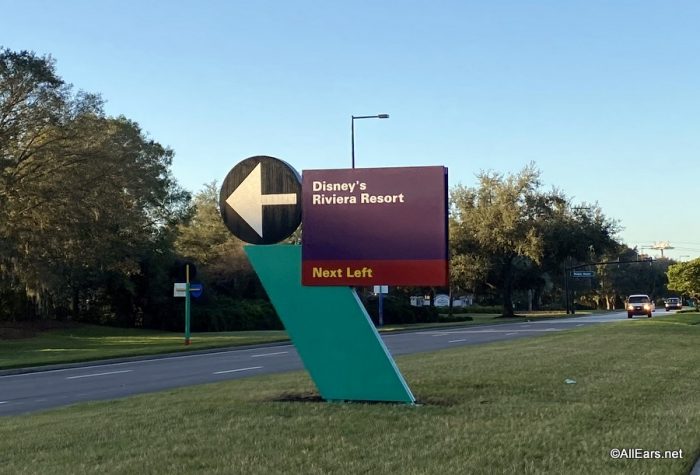 Parking lots aren't magical.
If you drive a rental car, some of your time each day will be spent waiting for a tram to take you from and to the parking lot. You could spend that time waiting for a magical flight aboard Skyliner instead. Disney transportation is convenient, typically dropping you off closer to the entrance than any other form of transportation allows. This is particularly true if you park at Magic Kingdom; here you'll take a tram and a Monorail or Ferryboat just to get to and from the parking lot and the Park. Talk about a killjoy.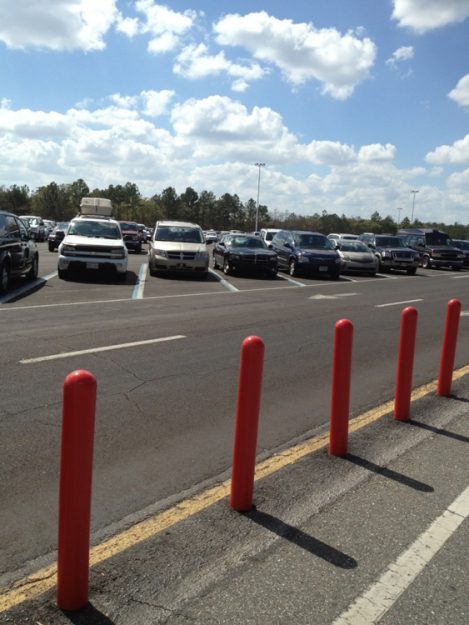 Rentals cost more than free.
Renting a car costs money that you most likely don't need to spend. The free transportation, though perhaps a bit uncomfortable or time-consuming, won't take a dime out of your pocket. And for a lot of us, that's one less thing to worry about. On top of the rental cost itself, if you're staying at a Walt Disney World Resort hotel, you'll be paying to park at the Resort to the tune of $15 to $25 per night. And if you're staying off-site, you'll pay to park at the Parks (standard vehicles cost $25 per day). Learn more about parking fees (including who parks for free) here.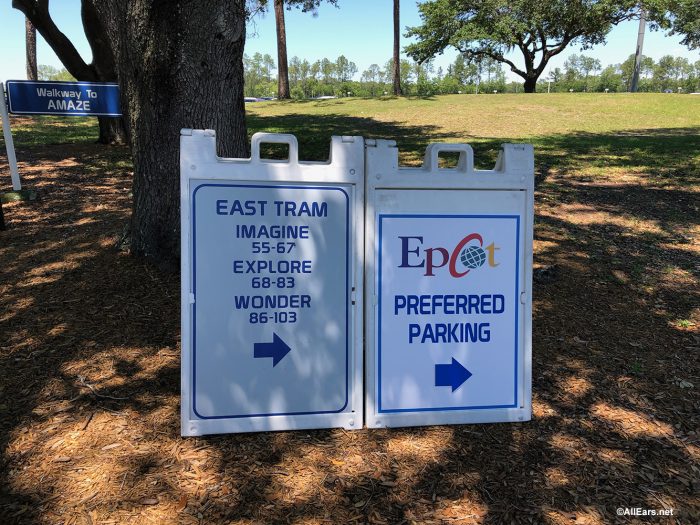 Bringing your own car seats is the ultimate juggling act.
If you voyage to the World with little ones who still require car seats or booster seats, you'll find that you need to bring along your own or pay an added fee to the rental car company to borrow theirs. Aside from burning more cash, juggling car seats on top of luggage, carry-ons, and the kids themselves can be a huge burden.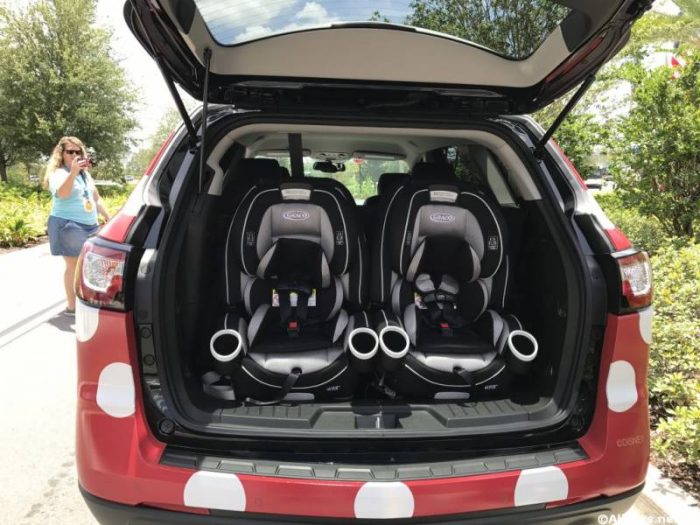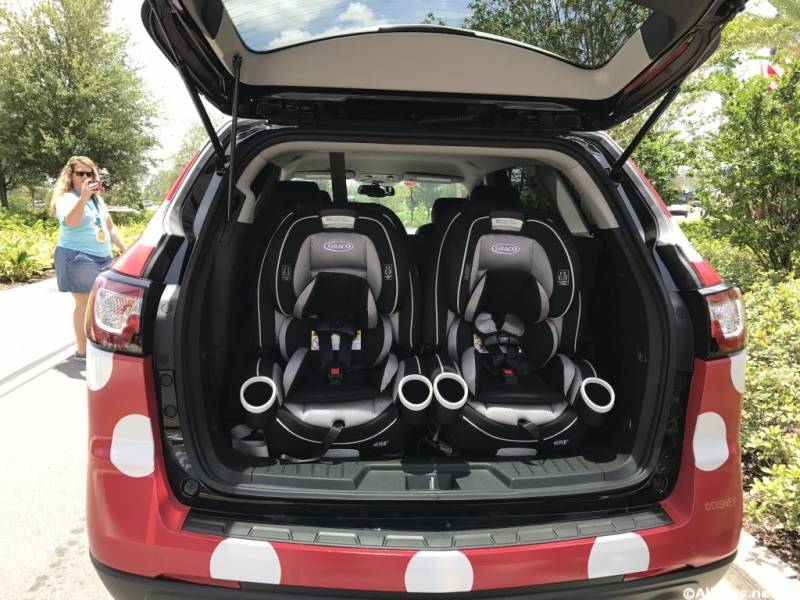 Adulting is for the birds.
Driving around a new place — even with those cheerful purple Disney road signs — can be daunting. You're bound to get turned around (or flat-out lost) at some point, and navigation can be very stressful. Not to mention traffic, other drivers (many of whom are just as confused as you are), massive Disney buses passing just inches away, and having to fuel up regularly. That's all too much realness for a Disney vacation.
Car Rental Considerations
If you decide to go for a rental, you'll want to keep some things in mind.
Big savings come in small packages.
When renting, go for the smallest car you can that will still meet your needs. In addition to being cheaper to rent, they're also usually the most fuel-efficient. So while you might actually find a great deal on a roomy SUV, ultimately you'll be spending more on gas, so you have to run your numbers. (Also worth noting: smaller cars tend to cool down faster, so if escaping the Florida heat to an air conditioned vehicle is important to you, keep that in mind, too!)
Join the club.
Most car rental companies offer deals to people who join their clubs. If you expect to rent more in the future, it might be worth it for you to join a club that allows you to accrue points toward future rentals, too. It may also be possible to skip the pick-up counter and go straight to your rental if your membership includes that feature.
Book it online.
Just about every major travel website offers car rentals, and sometimes booking a car rental with your flight as a package deal can save you some money. Crunch the numbers and consider browsing several sites to find the best bargain.
Cash in on discounts.
If you're a member of a national group like AAA or AARP, don't forget to check for deals through those organizations. In addition to the deals provided by the rental companies themselves and flight packages, independent organizations may garner you some big savings.
Decide whether or not to pre-pay for gas.
This decision may be a little tricky. Gas prices fluctuate, and from region to region, prices can vary widely. Check out the gas prices in Florida right before you head out so you'll have an idea of what to expect. Also consider the convenience (or lack thereof) of having to stop to fuel up when you return to the airport. Some people don't mind an extra stop, while others just want to get to where they're going.
Review your insurance coverage.
Read through your policy or contact your car insurance provider to see what they offer for rental coverage. If you feel comfortable with the coverage, you'll know whether or not you want to spend more money on coverage from the rental company.
Rental Car Agencies at MCO
Not every rental car agency is located on-site in Terminals A and B at Orlando International Airport (MCO), which means that for some rental companies, you'll need to catch a shuttle at the airport and make a relatively short drive to the agencies not housed on-site at the airport.
Car Rental Agencies Accessed in Terminals A and B
Advantage Rent A Car
Alamo
Avis
Budget
Dollar Car Rental
Enterprise Rent A Car
E-Z Rent A Car
Hertz Car Rental
L and M Car Rental
National
Payless
Thrifty
Car Rental Agencies Accessed Off-Site
There are 21 other agencies that are near the airport but require a shuttle to get to their off-airport offices. This can eat up some of your time, and it might be too inconvenient to be worth any monetary savings.Click here to visit MCO's official website for more on these off-airport options.
Rental Car Agencies on Walt Disney World Property
If you don't want to grab a car at MCO or you just need a car for a few days in the middle of your trip, know that Walt Disney World has a couple of on-site options.
Walt Disney World Car Care Center
The Walt Disney World Car Care Center is Disney's official spot for all of your car needs — including rental pick-ups and drop-offs for select rental agencies. Alamo and National have offices in the Car Care Center. The CCC is located near Magic Kingdom and offers shuttles from Disney's Resorts to the Car Care Center.
Find
official info (including services offered)

at Walt Disney World's Car Care Centers here.
Walt Disney World Dolphin Hotel
The Dolphin Hotel (commonly paired with its sister resort, Swan) offers rental car assistance as well. Alamo and National also operate out of the Dolphin.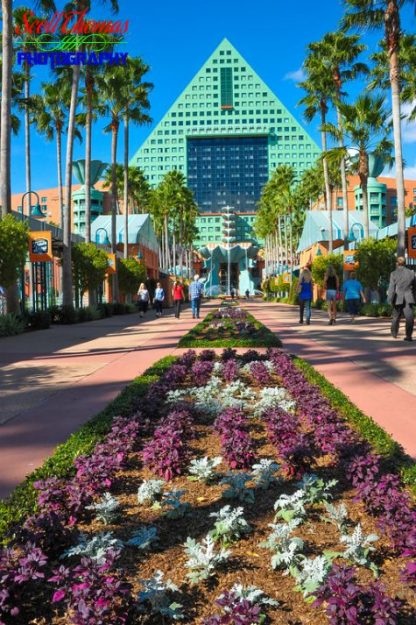 Shades of Green Resort
Members of the military who stay at Disney's Shades of Green Resort have access to Hertz Car Rentals via the company's office at the Resort.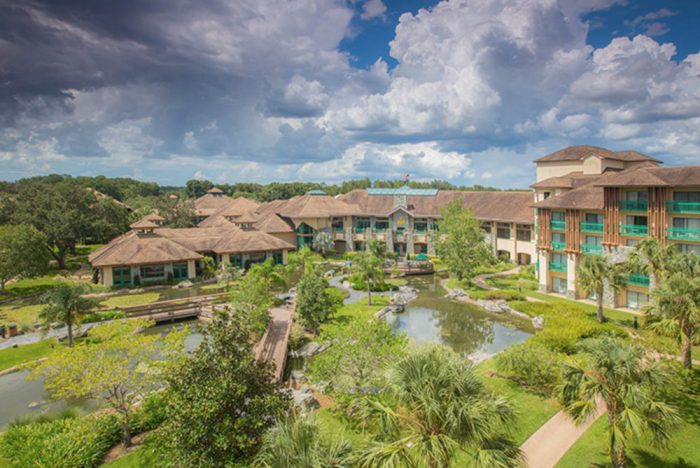 Disney Springs Area Resorts
The Disney Springs Area Resorts also have proximal rental car agencies. They are:
National at Buena Vista Palace
Avis at the Hilton Orlando Lake Buena Vista
Enterprise at B Hotel
Budget at Doubletree Guest Suites
Dollar at Wyndham Lake Buena Vista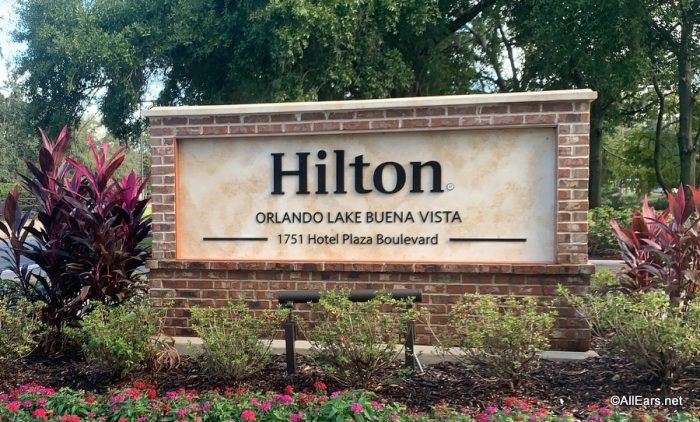 Renting on-site provides some benefits, the largest of which is not having to drive to and from the airport, which will save gas and maybe one day's rental. No matter where you rent, be sure to check out car pick-up and drop-off at different Orlando locations for the best deal.
Where to Gas Up
If you do rent at the airport and like to return your car with a full tank, there are several service stations on Buena Vista Drive where you can gas up in addition to several gas stations on the way to the airport. One near-Disney option is located across from Disney Springs, and the other is located a few miles up the road, close to Disney's Hollywood Studios. There is also one on the right side of World Drive as you exit the Magic Kingdom. These three locations are the most popular ones used by guests.
There are a few gas stations that you will find on your way back to the airport, and in recent years they have seemed to have lower prices than those on Disney property. These are good to know in case you want to make sure you are returning your vehicle with a full tank of gas and are comfortable getting off the highway to gas up right before your arrival at MCO.