It is a special time for Little Mermaid fans.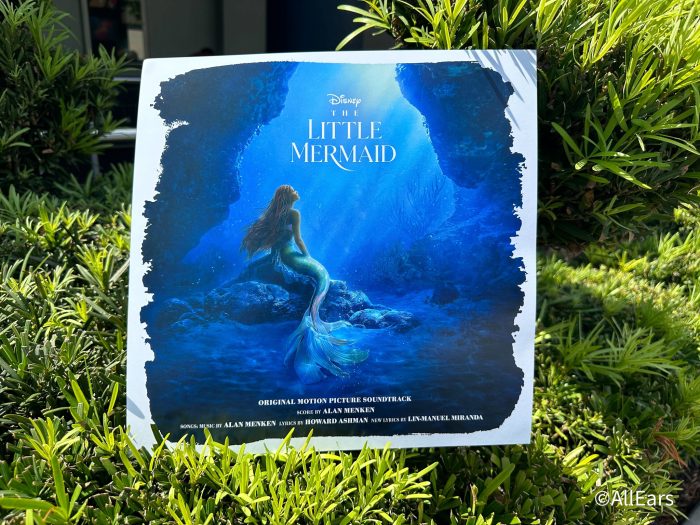 New merchandise has been released for the live-action film (have you seen the Light-Up Popcorn Bucket?!). Plus, you can officially go see the new movie in theaters, check out specialty snacks in the parks, and hear a bit about the making of the movie from Halle Bailey (Ariel) herself. But now something NEW has debuted in Hollywood Studios in celebration of the film!
It was previously announced that Hollywood Studios would be getting a meet-and-greet of the live-action Ariel, and the time is finally here for you to meet her.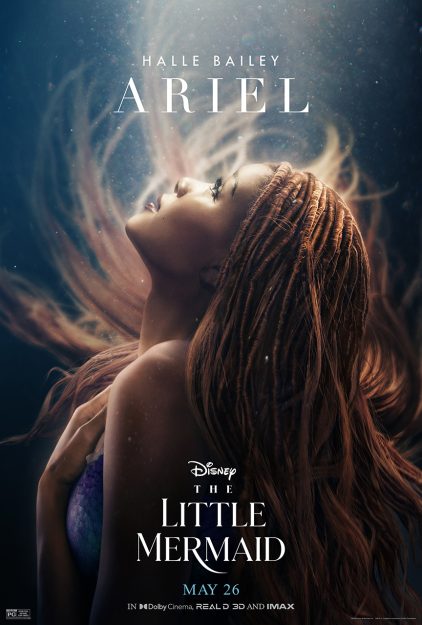 You can find her meet-and-greet at Walt Disney Presents, behind Mickey & Minnie's Runaway Railway.
This is where Sulley from Monsters, Inc. was previously meeting.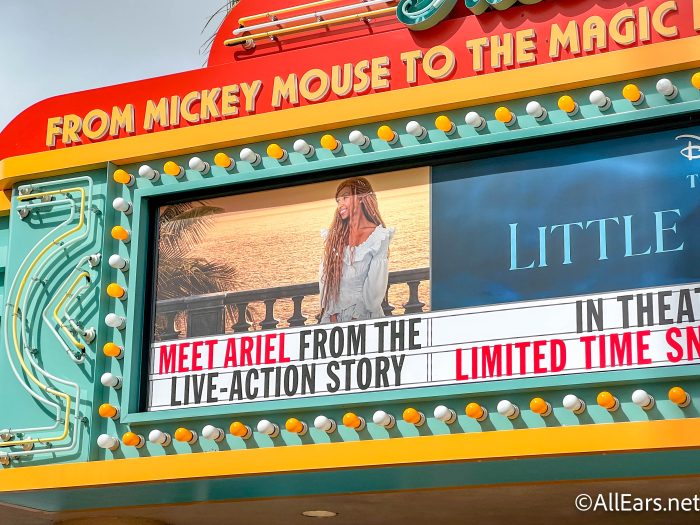 We visited Ariel on her first date in this space (May 26th) and let's just say, we weren't alone.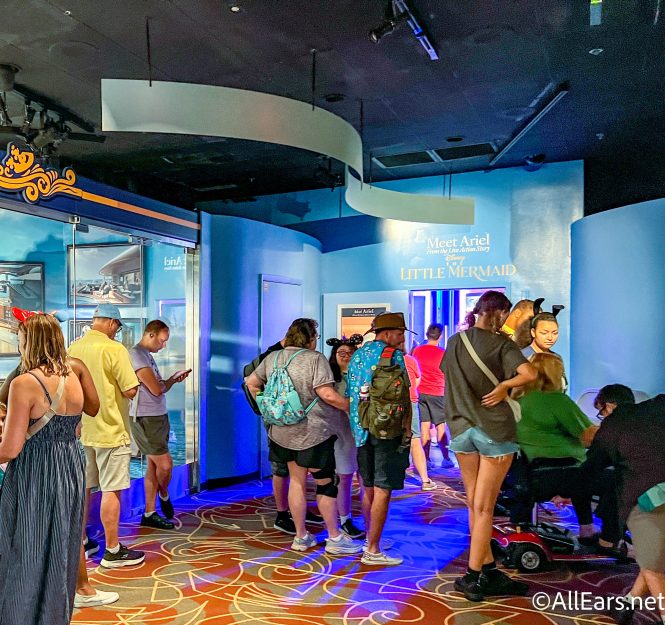 There were TONS of guests also eager to meet this new version of the classic princess. The wait time was originally 60 minutes when we entered the line, but we ended up waiting nearly 95 minutes before we got to meet Ariel. 😮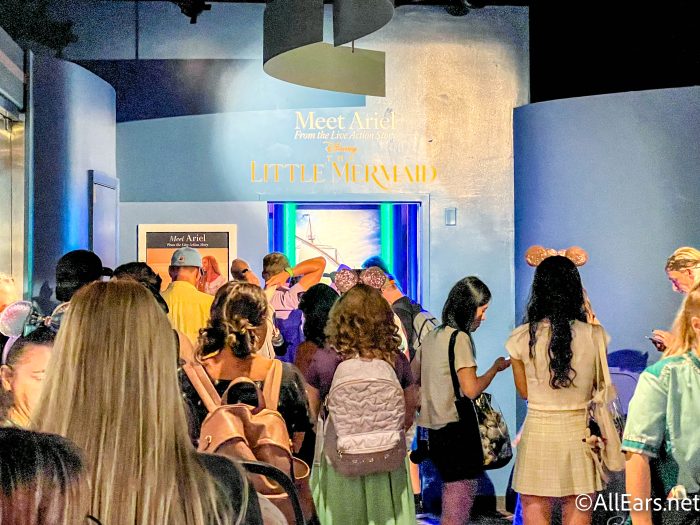 In other words, prepare for LONG waits with the debut of this newer meet-and-greet. It's a trend we've seen with some of the newer and more popular character interactions in Disney World — like with the meet-and-greet for Moana that was added in Animal Kingdom.
Of course, lines could die down as the "newness" of the live-action movie and meet-and-greet in general wear off, but for at least the next few days (and potentially weeks) you'll want to pack some patience for this one.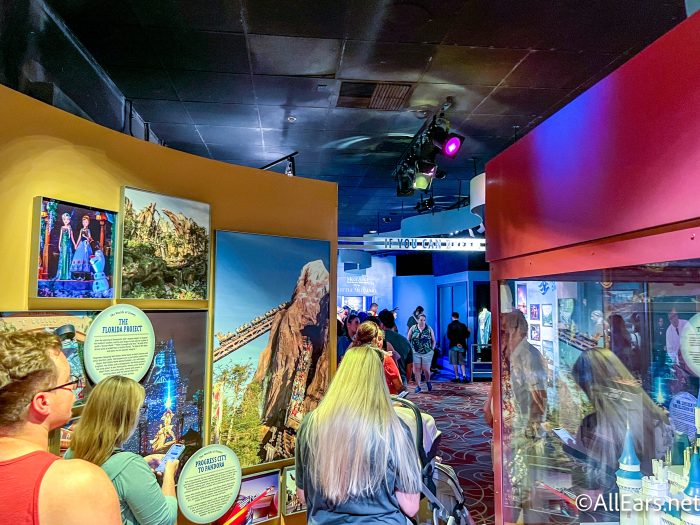 Keep in mind that the space inside of Walt Disney Presents also isn't dramatically huge so you may be standing off to the side of an exhibit or something for a while.
As you get closer to the actual meet-and-greet space, you'll see a sign up above that indicates it is an experience involving the Ariel from the "live action story."
There's also a poster outside showing the wait time and hours — it looks like it'll likely be available from 9AM to 5PM most days, but that is subject to change.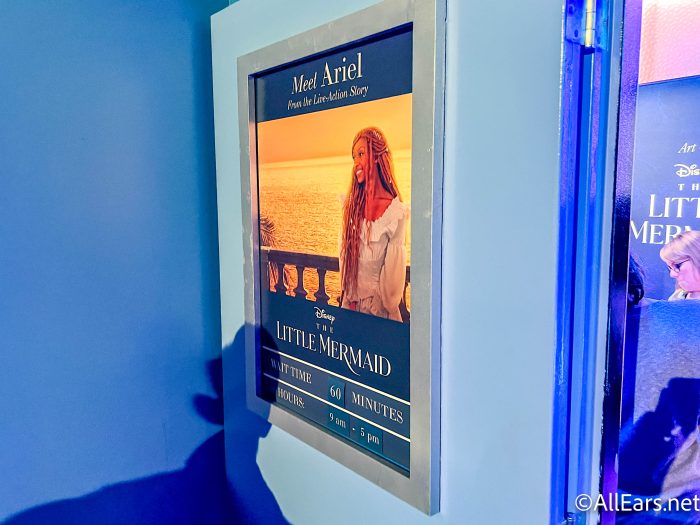 Once you reach this space, you'll pass some themed displays from the new film. There are images of ships…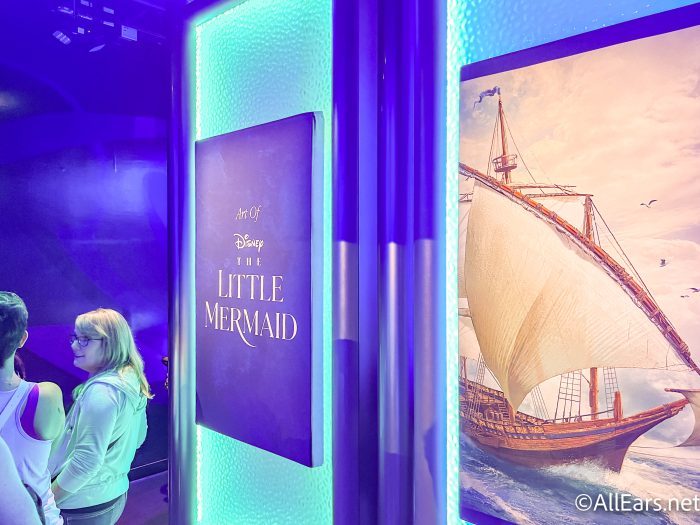 …some of the movie's characters…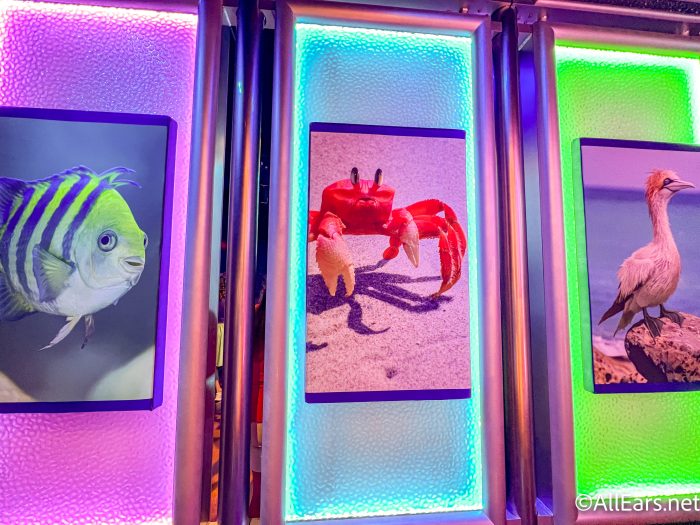 …scenery from the film…
…the film's baddies…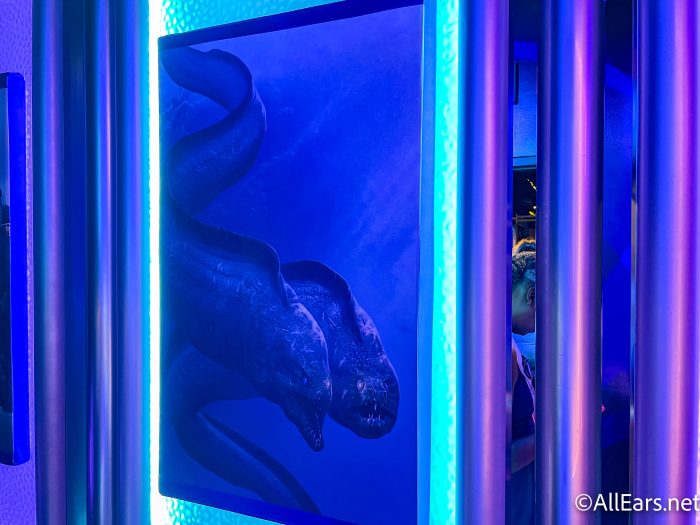 …the inside of the castle on land…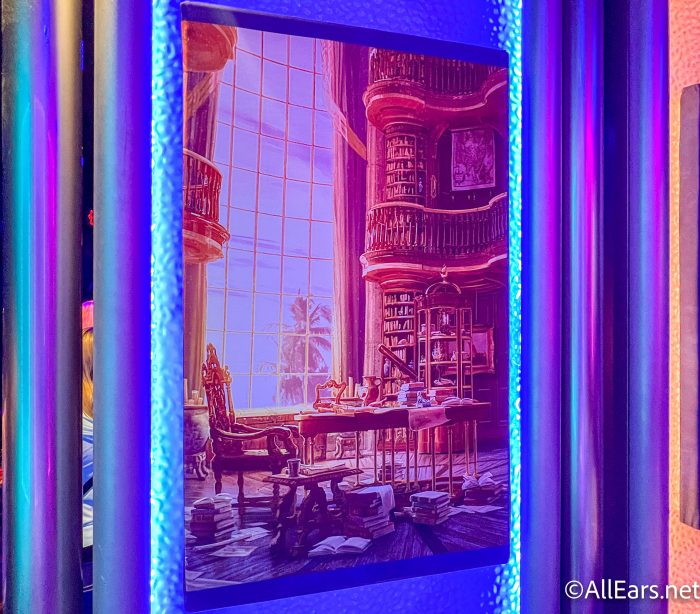 …and more.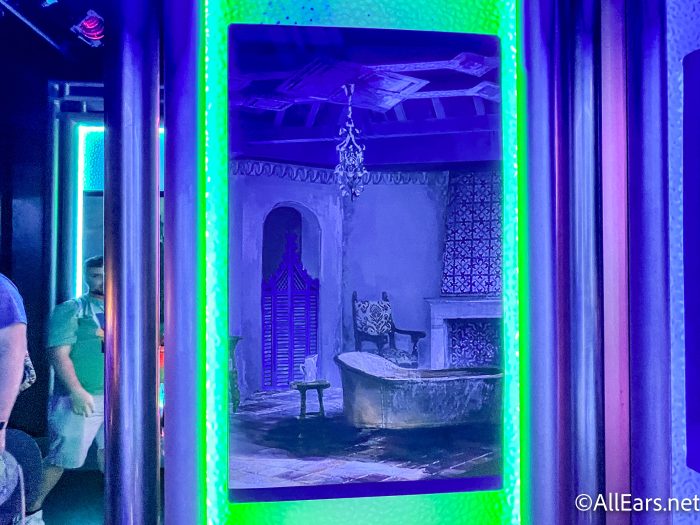 Then, you FINALLY get to the meet-and-greet experience itself!
Hi, Ariel! We'll help you plan your next getaway any time! 👋🌊🦀 pic.twitter.com/hnFVbXznCZ

— AllEars.Net (@AllEarsNet) May 26, 2023
Ariel was chatting with us about finding NEW places to visit. If you've got any suggestions, be sure to stop by and let her know.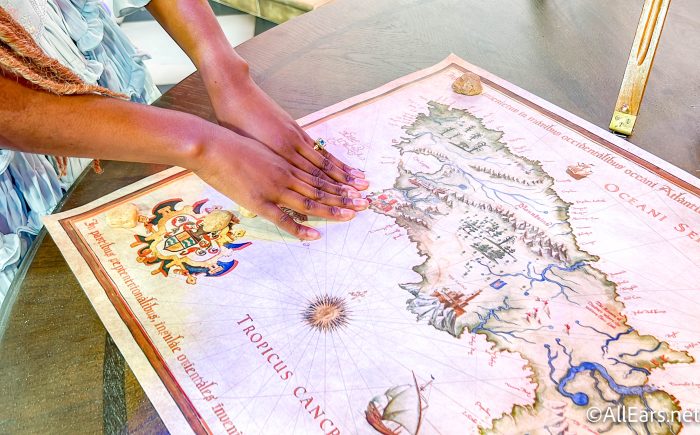 Ariel is NOT in her fins here but instead has legs and a light blue dress on…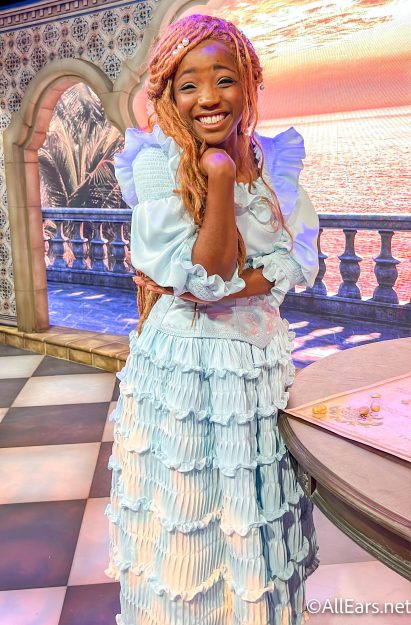 …similar to the one she wears at one portion of the movie.
Behind Ariel, there are some pillars and a pretty beautiful screen.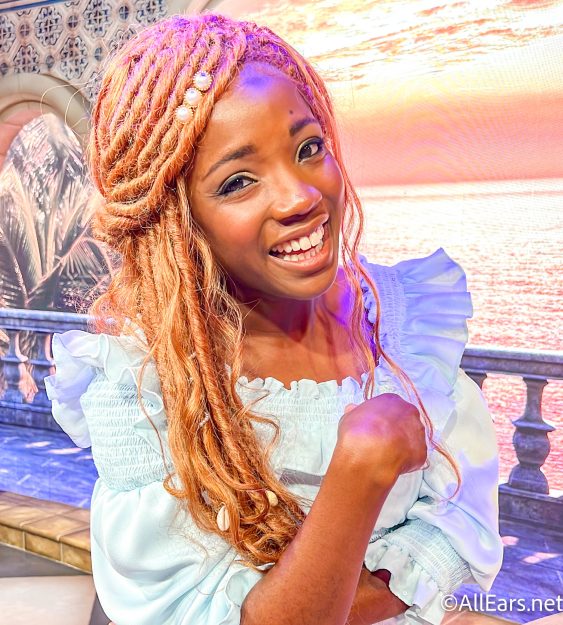 The room feels MUCH bigger than it did before, likely because of the screens and the lighting.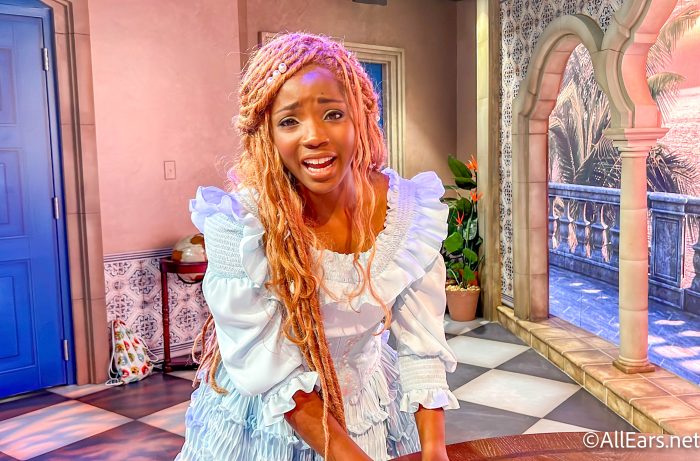 And there you have it — a brand new experience you can check out in Hollywood Studios! Again, just be ready for some longer waits as other fans look to get their time with this mermaid.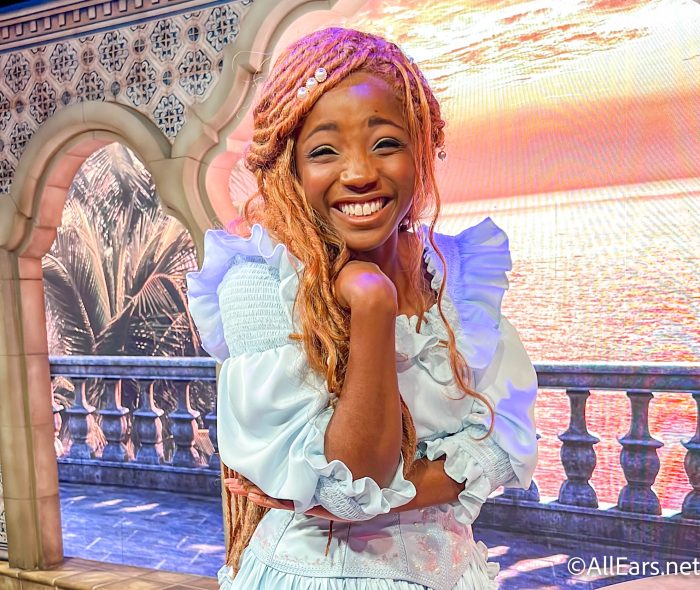 If you are planning on meeting Ariel, check out our AllEars Style park outfit inspired by Ariel.
Or you can stop by our AllEars Style page for more ideas of outfits themed to all kinds of Disney characters, parks, and more.
To see more updates from Hollywood Studios, click here to find out what's gone MISSING from one of the restaurants in the park, and take a look at how another restaurant in the park has changed for a limited time. For more Disney World news, be sure you are following us at AllEars.net.
Who is your favorite character to meet at Disney World? Let us know in the comments.