Walt Disney World — it might be the Most Magical Place on Earth, but that doesn't mean you won't potentially experience some problems during your trip!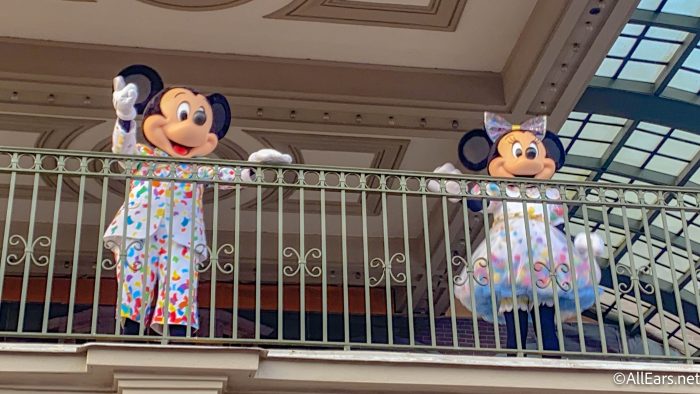 Whether it's a day full of torrential downpours or a kiddo getting sick from one too many corn dog nuggets followed by rides on Space Mountain (we've all been there), there are quite a few problems you could experience during your next Disney World trip. Wondering what exactly those problems are and how to best prepare for them? We're breaking it all down here for you!
Without further ado, let's dive into 10 of the BIGGEST problems you could face in Disney World — and how to plan for them!
1. Weather
You've probably heard us talk about the weather a LOT, but really the weather is one thing that could dramatically impact your trip, and it's one thing you really cannot control. Florida may be the Sunshine State, but it's not always bright and hot (or even warm). Ever heard of a little thing called hurricane season?
And even if it's not a full-on hurricane, a severe weather day (like the one we experienced not too long ago) could shut down rides, cause power outages, and change how you experience your trip.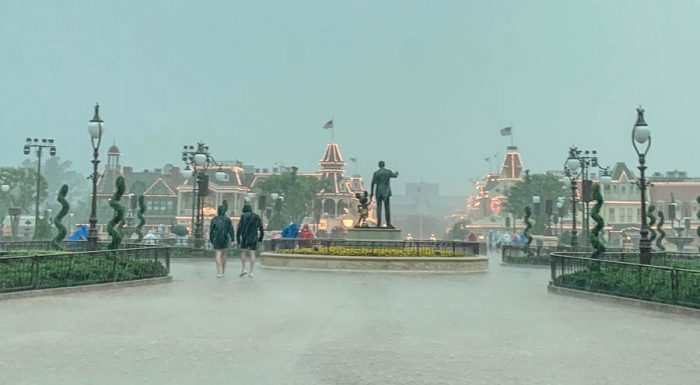 But rain isn't the only thing to plan for in Disney World. You'll also want to pack for that extreme Florida heat (and humidity!) as well as potential cold if a cold front comes through or if you're visiting Disney World in the winter.
So what can you do to plan? Well, first look ahead at the weather for your upcoming trip and what's expected. And, even more importantly, keep checking that weather OFTEN ahead of your vacation as the weather can quickly change.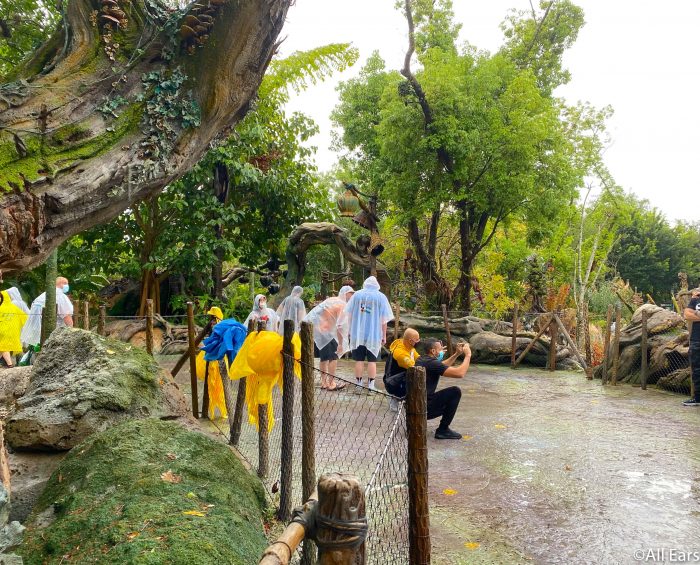 Second, pack appropriately. If there are some days where there could be rain (even if the chance of rain is relatively small), pack your ponchos, shoes that are safe in the rain and that will dry quickly (like some Crocs maybe), pack extra socks, etc. If there are some days that could get cooler or you're traveling during winter, pack those sweatshirts and longer pants.
If you don't come prepared, you'll be able to buy ponchos, sweaters, shoes, and more in the Disney World stores, BUT you'll be stuck buying them at a premium (or trying to order things to be delivered to you from local stores, which can also add up).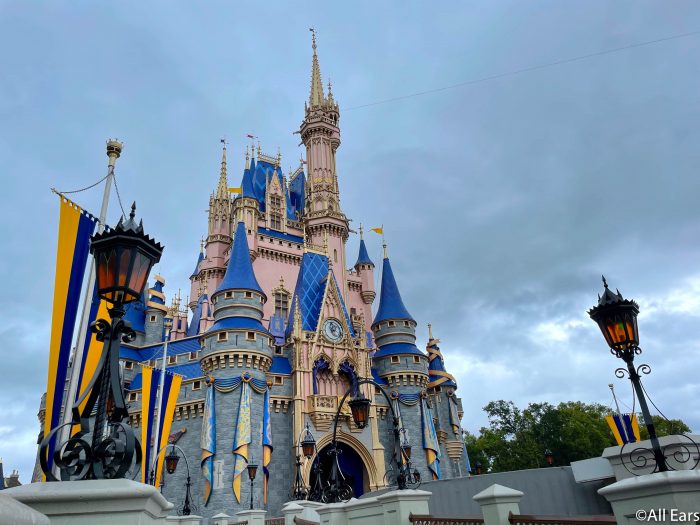 Want our very best weather tips and tricks? We've got a WHOLE bunch, check out some of them below:
2. Long lines
Even with limited capacity, some lines at Disney World can get pretty long — both in terms of their actual wait time and in terms of their pure physical distance (as guests must be socially distanced while in line). And while you're probably expecting to wait in lines when it comes to attractions, you may also be met with long lines for things like Mobile Order pick-up (mainly during peak eating times), resort pools(!), the Skyliner, and even certain stores.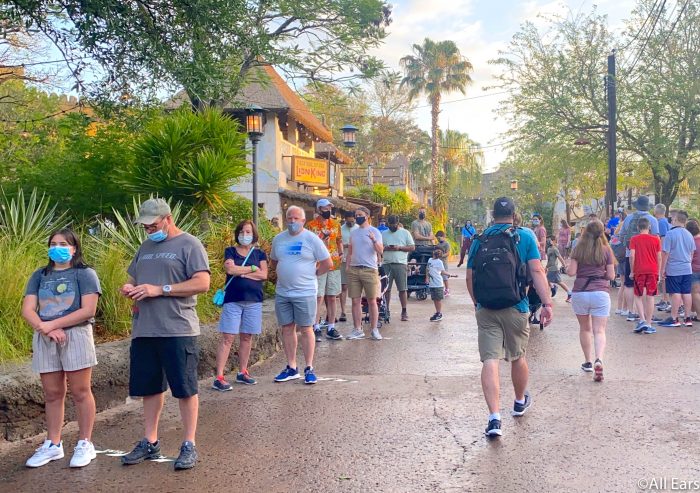 Basically, you may be waiting in quite a few lines even in some unexpected spots. What can you do to prepare? Get yourself and your kiddos ready. Download a few games on your phone that you can play while waiting in line. Consider downloading the Disney Parks Play app, which has some fun things you can do in line. Basically, the key is to come prepared with ideas to keep your group entertained and happy, rather than bored and cranky.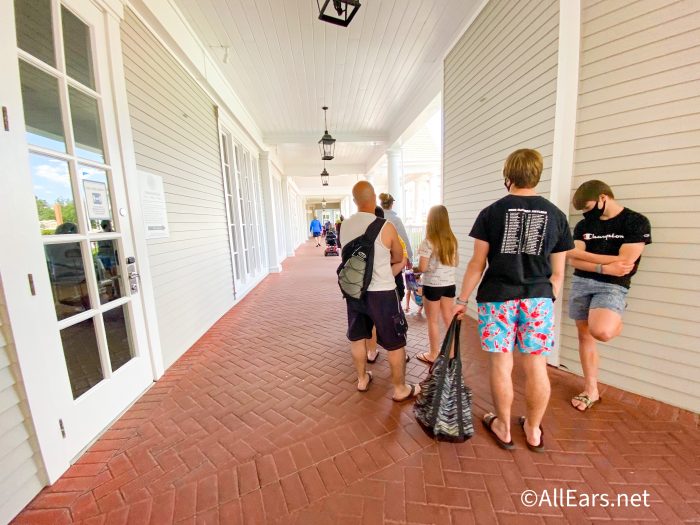 And, if you can, try to do things to avoid some of the lines like getting to the parks really early (like BEFORE they even open) or arranging for your Mobile Order to be picked up at a less busy time.
3. $$$ Expenses $$$
Let's be real here, a Disney World trip is expensive. Between the flights or drive, hotel, rental car potentially, food, and merchandise — you can easily spend loads of money in the blink of an eye. So what can you do? Well, it sounds obvious but it can really help — budget, budget, budget!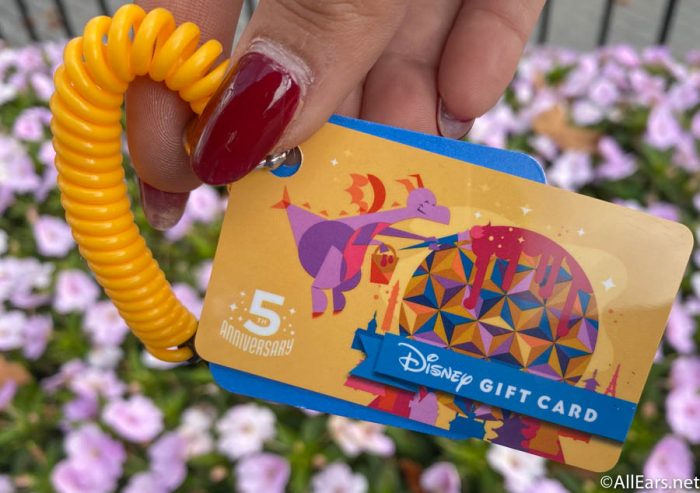 But, perhaps most importantly, be realistic with yourself when making your budget. If you know that you're a HUGE Star Wars fan and you're going to want a million things in Star Wars: Galaxy's Edge, don't budget $20 to spend there. Budget the appropriate amount for what you may want to buy, and make adjustments elsewhere. Maybe that means skipping a Table Service restaurant or two, bringing your own breakfast items, or staying in a Value Resort.
Do whatever you need to do to make your budget work and plan on spending on the things that are important to you.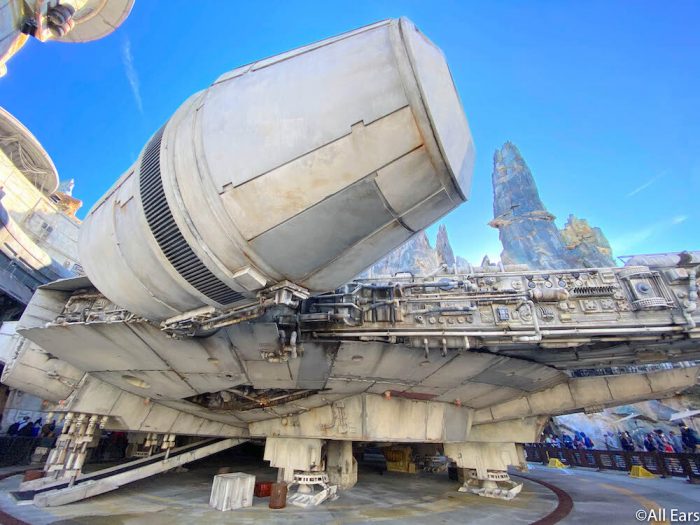 Another thing you can do is consider buying gift cards at local stores like Target where you may be able to get them at a discount if you have the Target Redcard.
Getting gift cards in general, even if not at a discount, can also help. Instead of charging an endless stream of costs to your credit card or room, consider loading gift cards with the amounts you've budgeted particularly for things like food or merchandise.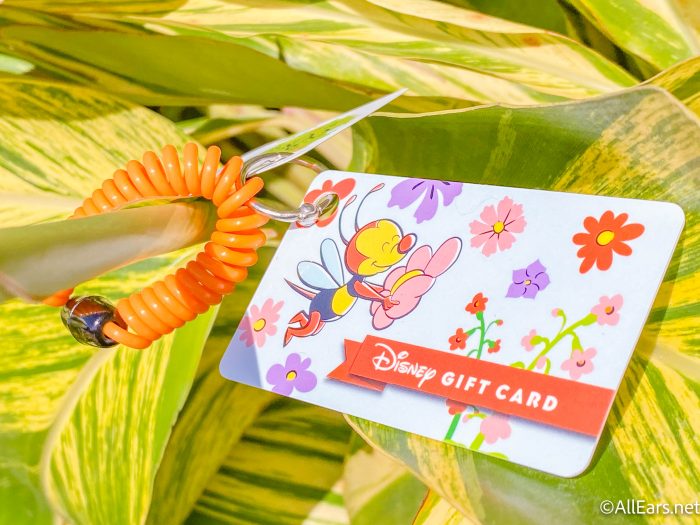 You can give each person in your party their own gift card pre-loaded with their budgeted amount. Then, they can spend it and keep track of how much they have left. And when it runs out, it runs out!! It's a good way of sticking to your budget and letting each person manage their own expenses.
Also, be sure to also look for hotel discounts and special ticket deals that you can take advantage of to help you save money on your trip. You'll also want to look to see if you are eligible for any merchandise discounts.
4. Getting Sick or Feeling Bad
It's certainly not something you want to happen during your trip, but you or members of your party could get sick or start feeling ill at some point during your trip. Someone could get a headache, get an upset stomach from all the food and rides, have an allergic reaction to something, or otherwise just start feeling bad.
During this time of COVID-19, it's really important that you are mindful of Disney's health acknowledgement. By entering Disney World, you're confirming that you and all persons in your party are not experiencing any of the symptoms of COVID-19 including a sore throat, new loss of taste or smell, etc. If you are experiencing those symptoms, or fall under any of the other specific parts of the acknowledgement, you must not enter Disney World. If you develop those symptoms during your trip, you may be required to isolate, be relocated, or be asked to leave.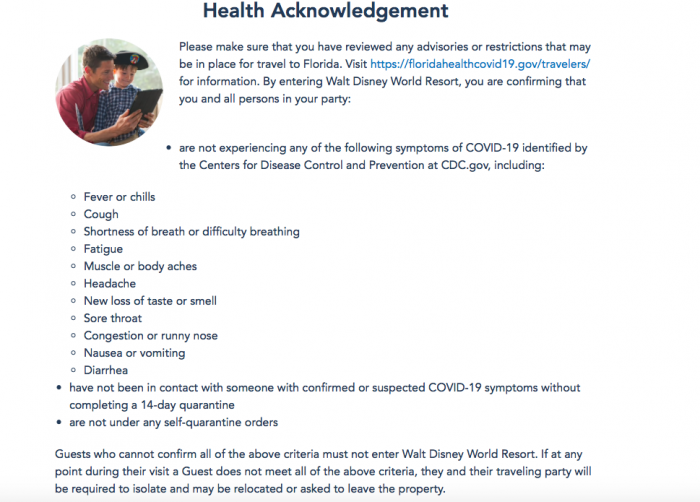 But if what you experience is just a matter of maybe some motion sickness, an allergy, an upset stomach from the food, or other things not COVID-19 related, the most important thing to do is be prepared. Be sure to bring any and all medication you take regularly. If you have allergies, bring your allergy medication. You may want to consider bringing some things to help your stomach, bandaids, and other similar items.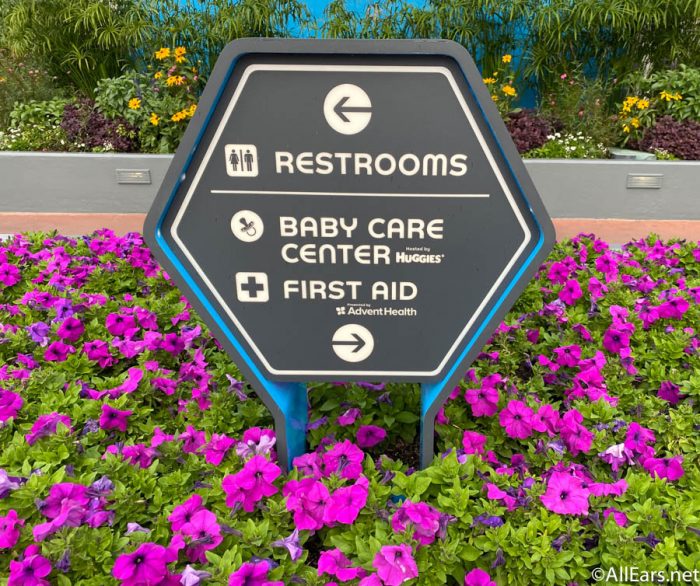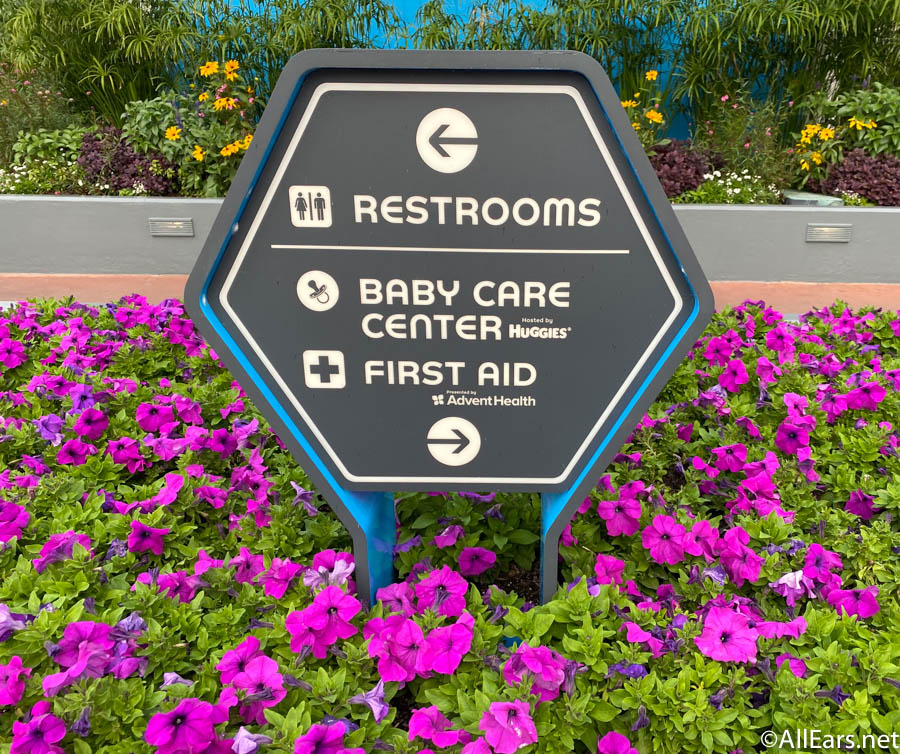 If someone starts to feel a bit off during the trip, it's also important to be flexible, and take the time they need to just cool off and relax. That might mean not hitting every single ride, but it'll help you have a much better trip than trying to push through it.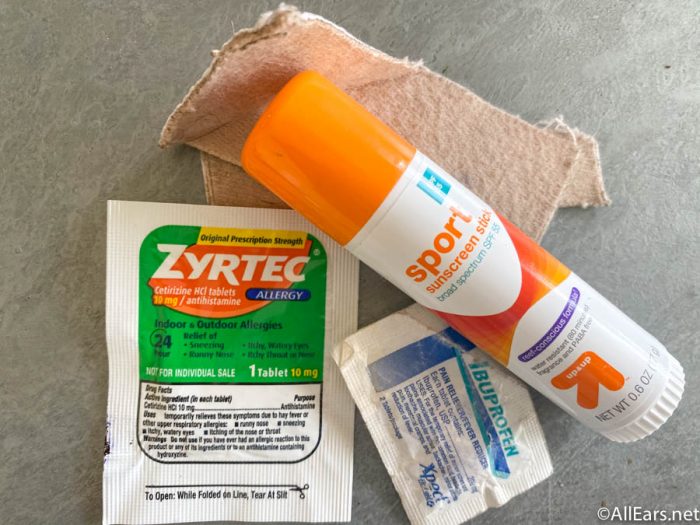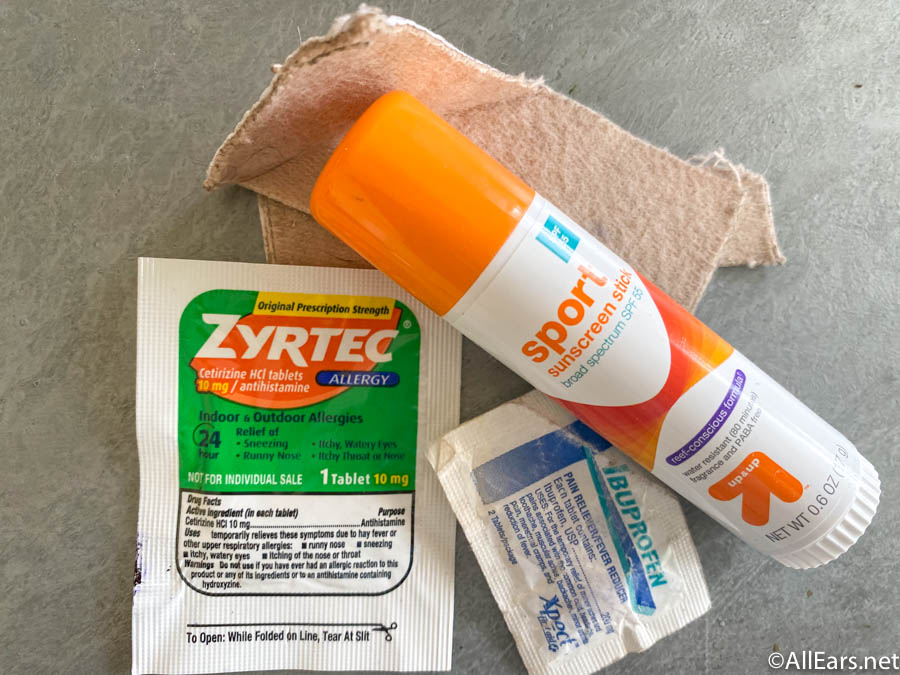 And keep in mind that there are first aid centers in the parks with some basic supplies that you can also get if you find yourself in need of something during your trip. 
5. BIG Crowds
Big crowds is another HUGE thing you'll want to plan and prepare for. The first thing you can do to address crowds is really think carefully about when you'll be visiting the parks. Will you be visiting during a holiday weekend? A major holiday? The summer? Spring break? Another time when kids will be off from school? If you're going during a time that is expected to be very busy, then you'll want to mentally prepare yourself for those large crowds!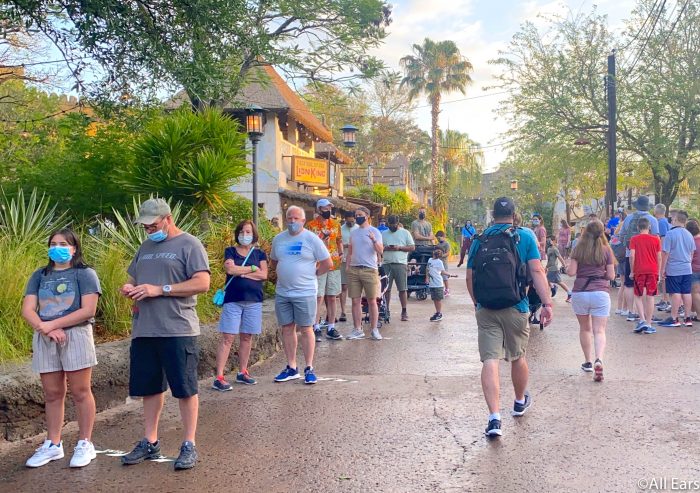 Visiting during a slower season could help you avoid some of the crowds. We know that's not always possible for everyone, but it can help if it's something you can arrange.
Another thing you can do to avoid the crowds is try to get to the parks REALLY early — we're talking rope dropping the parks and getting in BEFORE the parks even open for the day!
We've been testing this out at all of the parks lately and seeing just how much we can do BEFORE they open. You might be surprised at how many of those popular rides you'll be able to get on with little/no wait if you get up early enough!
There are also some other things you can do to avoid those crowds, like looking for hidden, quiet seating areas and more.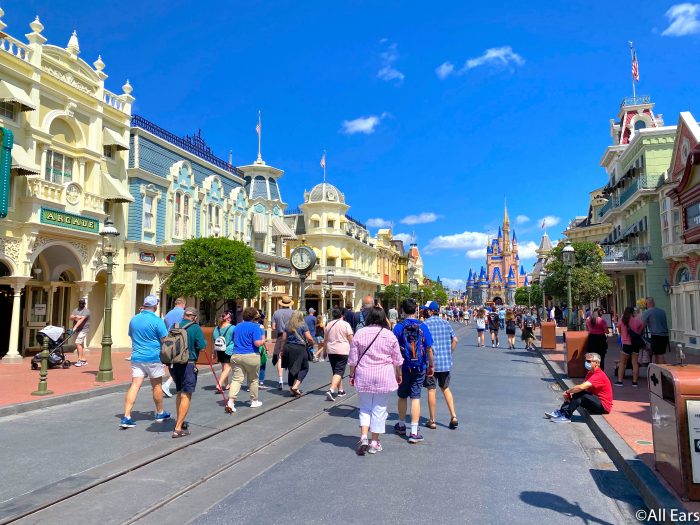 Click here to see some of the best spots to avoid the crowds specifically in Disney's Hollywood Studios!
6. Forgetting Your Park Essentials
We've all been there. You think you've packed everything. Then, you board the plane or get half-way through your driving trip and realize…you forgot the toothpaste, toothbrush, phone charger, etc. It can happen to anyone.
So, what can you do to avoid it? Well, it helps to have a packing list. You can click here to see our list of the 16 things everyone forgets to bring to Disney World and click here to get our packing checklist! We've also got an article on the 7 mistakes you're making when packing for Disney World. And you can even watch our video below on the 11 things you need to add to your Disney World packing list!
Be sure to check those lists and then review everything you've packed once, twice, maybe three times! You'll want to make extra sure you've packed those phone chargers, charging cables, and any other essentials since you might be throwing them in at the last minute.
If you forget anything, don't panic. Disney World does have many items available, but just remember you'll likely pay a premium for those. If you want to save a bit of money, you could visit a local Walmart, Target, Publix, or other store to get those essentials likely for a bit less.
One of the big things you'll also want to remember to bring now are face masks. Face masks are required in Disney World, and you'll want to bring QUITE a few with you to last throughout your trip.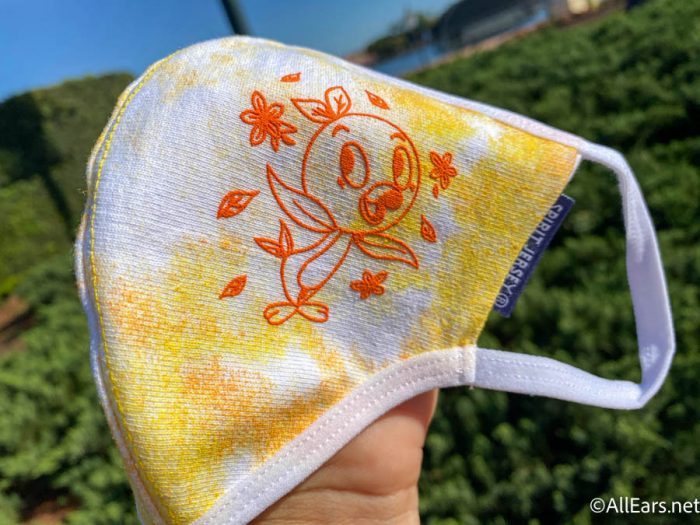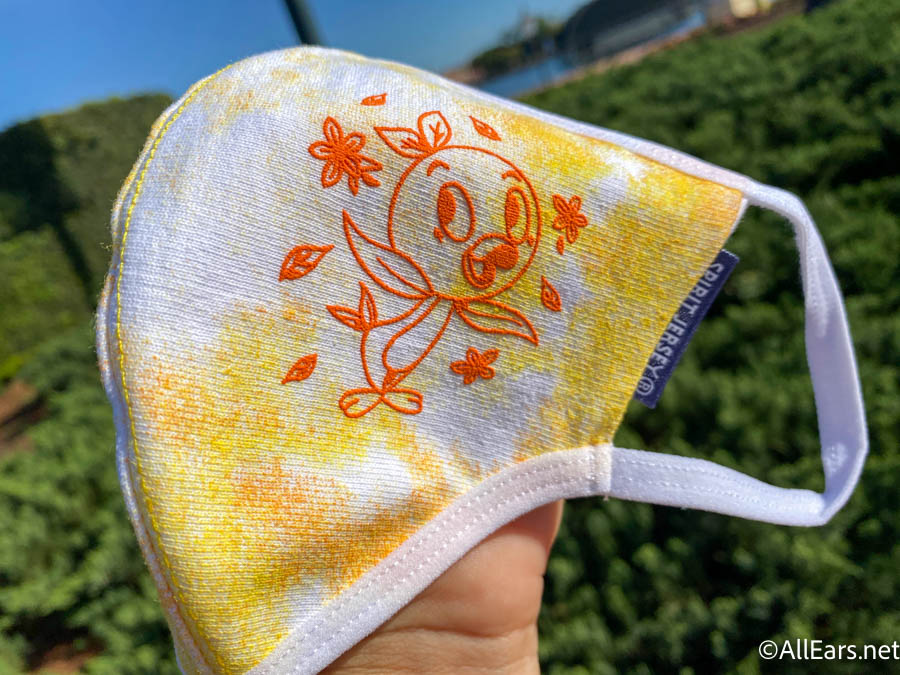 Why do you need lots of back-up masks? Well, the mask you're wearing could get wet from rain or a water ride, it could get dirty if you drop it by accident, or it could get sweaty and gross. If you've got a bunch of back-ups with you, then you can make sure you're prepared to swap out your mask as needed to stay comfortable!
7. Park Passes Filling Up
If you're planning on visiting Disney World now, you'll need a park ticket AND Park Pass for the parks you want to visit every day of your trip. Not planning and arranging for your Park Passes WELL in advance can lead to some big problems.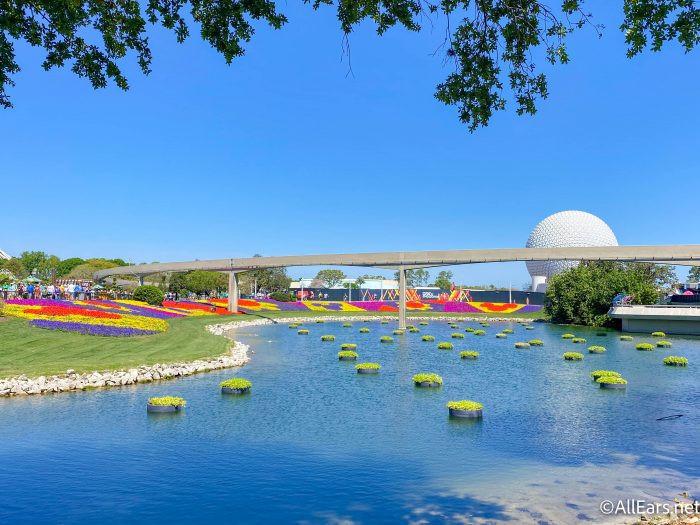 Right now Disney World is operating at a limited capacity. That means the amount of Park Passes available for the parks each day is limited. If you don't book your theme park reservations far enough in advance, they may fill up for one or more of the parks. We've seen stretches of days where ALL of the parks are entirely booked up. If you wait until the last minute to book your Park Passes, you could find yourself entirely out of luck and totally unable to get into any of the parks!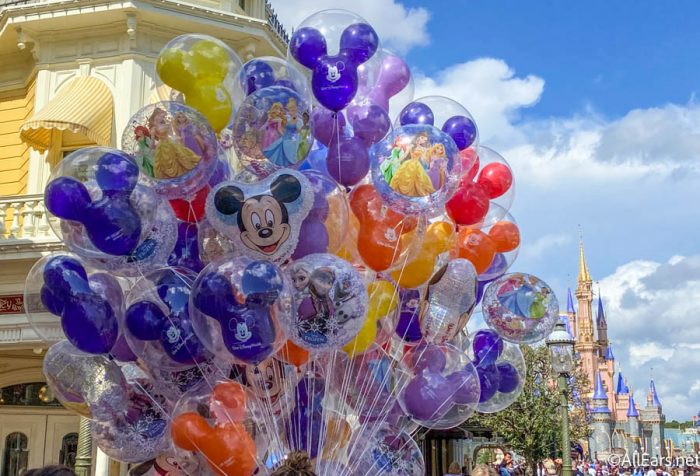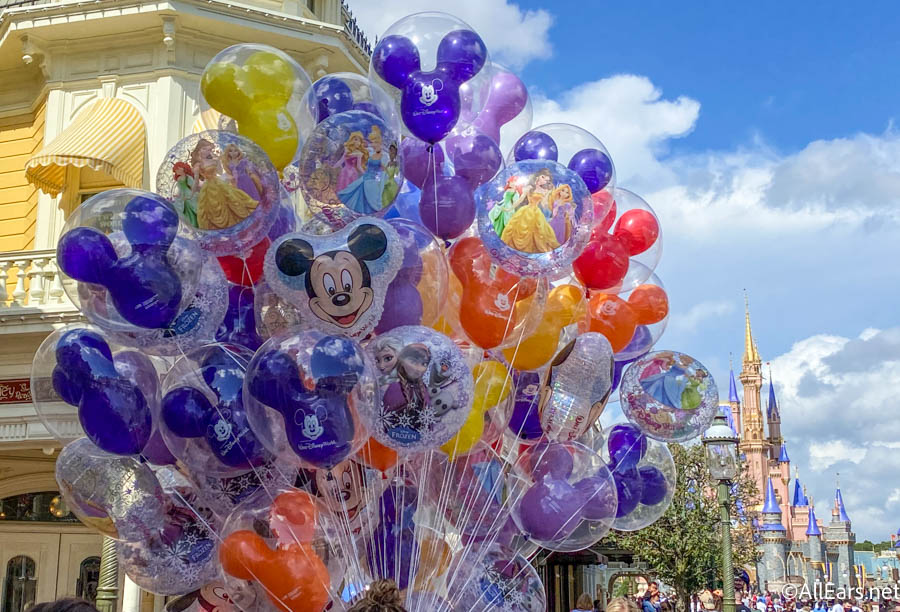 Our advice? Book your Park Passes for your entire trip for yourself and every member of your family as soon as you can! Later on, you can cancel your passes and make new ones if you change your mind about the parks you want to visit each day (provided there's availability). But at least you won't run the risk that the Park Passes for all of the parks will be entirely booked up.
8. Food Problems
There are actually quite a few different problems that can pop up during your Disney World trip when it comes to food. First — do you have any food allergies, sensitivities, or specific diets you're following? If so, you'll want to make sure you look in advance at the menus so you know what options are available to you.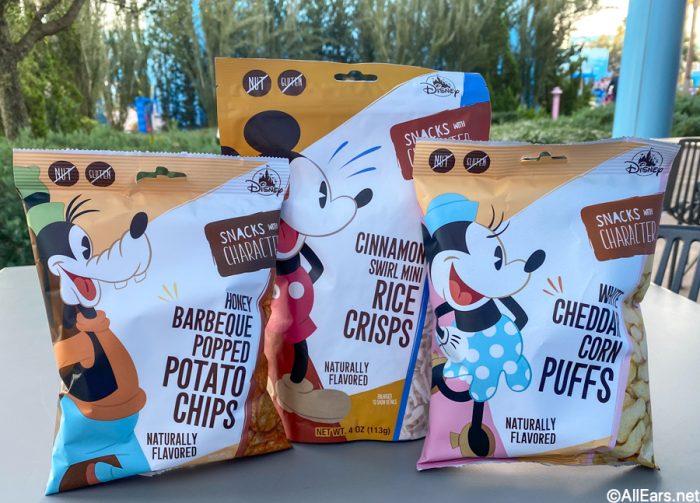 Food and allergy information has been incorporated into the online menus and mobile order system for many places all over Disney World. Generally, Disney is incredibly accommodating, and the chefs can prepare all kinds of fantastic treats that will fit your dietary needs. But it's important to look in advance to see what options are out there so you can be best prepared.
Do you have picky eaters in the group? That can be another problem you'll face during your trip. You'll want to think about what those members of your group are willing to eat and look ahead at the places that offer those things. You can even search for specific menu items you're looking for (like chicken nuggets) on the My Disney Experience app to see some places that might offer it. That way, you won't feel like you're scrambling at the last second to find something to eat for them.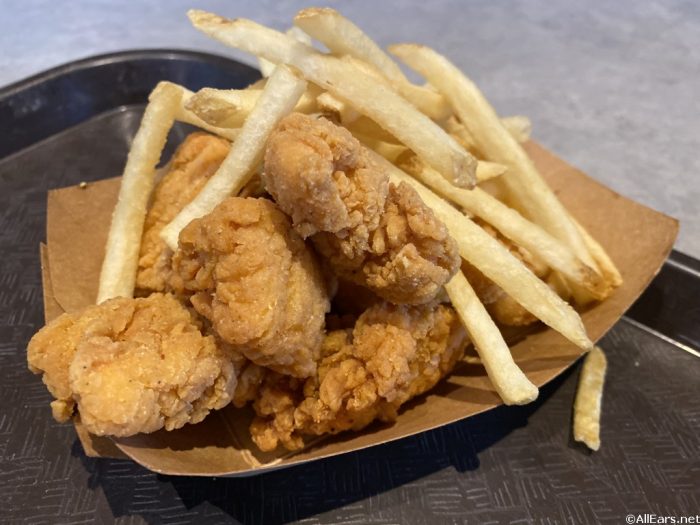 How much do you want to spend on food? This goes back to our point about budgeting, but it's important to think about how much you want to spend on food specifically.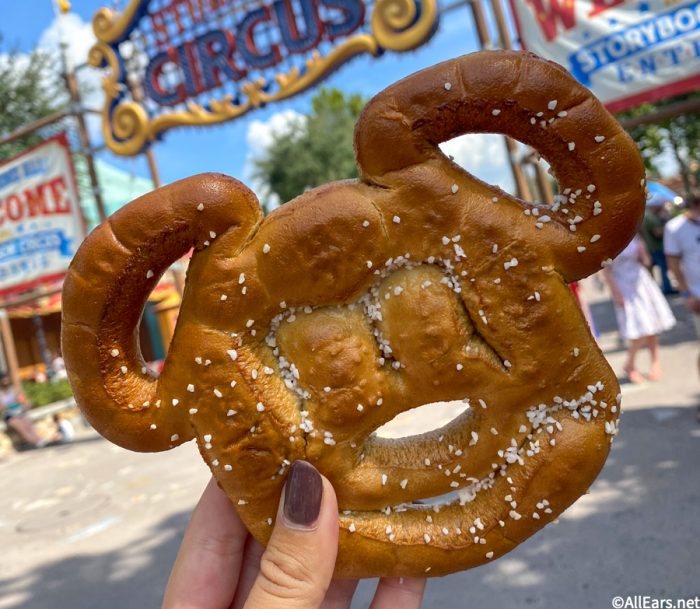 If you're trying to stick to a smaller budget on food so that you can spend big on something like your hotel or souvenirs, then consider bringing some snacks or meals of your own into the parks so you don't have to purchase them in the park. Or skip those Table Service meals, consider splitting larger menu items, and consider other things that'll help you save!
Do you want to do a character meal? That's something you'll definitely want to plan for WAY in advance. Reservations for character meals can fill up very quickly, especially because there are only a few character meals available in Disney World right now.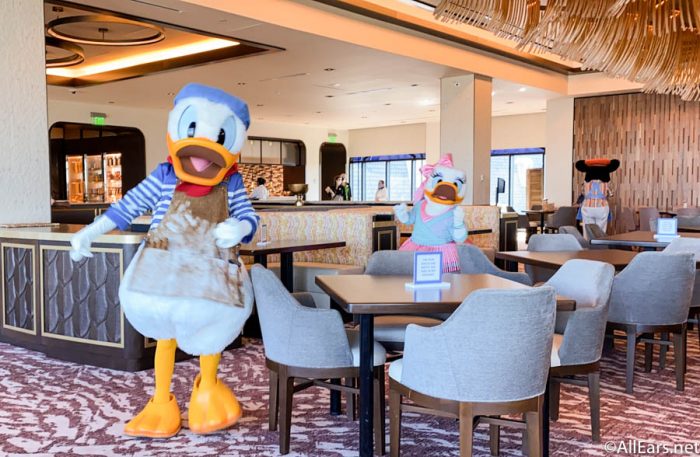 If you know your kiddo wants to eat with Mickey and friends, make sure you book your reservations early! And consider some more out-of-the-way character dining options like maybe Topolino's Terrace or the character dining option at the Walt Disney World Four Seasons Resort, rather than the ones in the parks which tend to be very popular.
Not able to get the dining reservation you wanted, character meal or otherwise? That can be a big problem, too. Our best advice is to book your reservations early. But if even that doesn't work, you'll want to keep checking the reservation availability often, even throughout your trip. People sometimes cancel their reservations right before they'll be hit with a cancellation fee, so you might just see a reservation pop up at the last minute!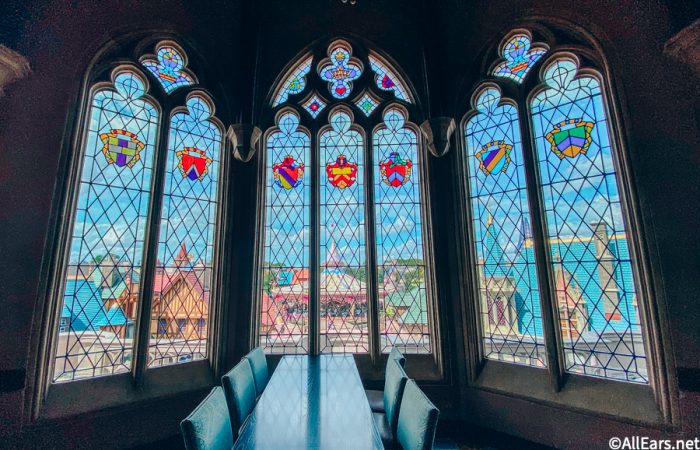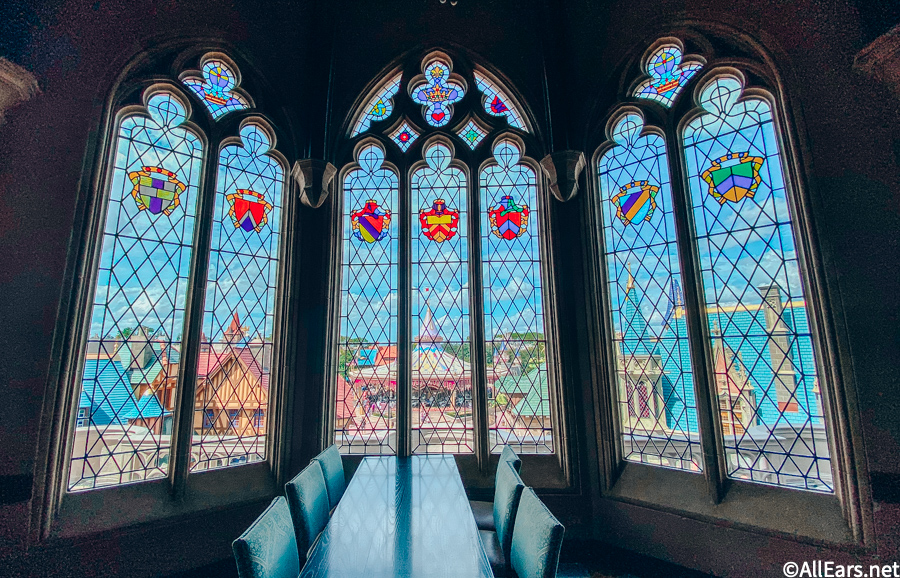 Also be sure to check Disney's Mobile Waitlist feature. You may just be able to hop on a waitlist and get seated at a popular restaurant even though you weren't able to grab a reservation for it!
Planning to eat mostly at Quick Service spots? Mobile Order is encouraged or essentially required in many ways for various Quick Service spots around Disney World. BUT those lines to pick up your mobile order can get VERY long. If you wait to place your order until it's peak lunch time, you may find that you won't be able to actually grab your food until way later in the day.
Try to order your food well in advance, and if possible, schedule your pick-up to be for off-hours so you can avoid some of the lines.
9. App and Wi-Fi Issues
Between Mobile Order, Mobile Waitlist, checking wait times, etc. you'll probably be using your phone and the My Disney Experience app quite a bit. The first thing you'll want to do is make sure you do in fact have the latest My Disney Experience app (and any updates) downloaded to your mobile device.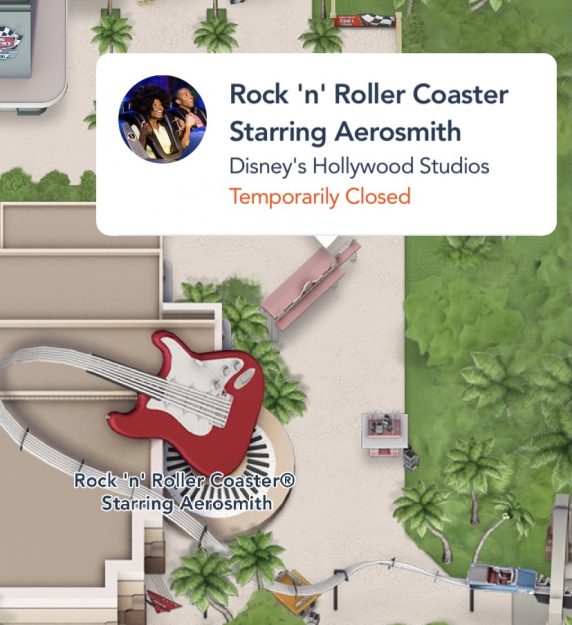 But, even then, the app isn't perfect. Sometimes the app can experience technical issues, and you may not be able to place a Mobile Order or do other things at times. If that happens, it's important to stay calm and be flexible. You'll also want to make sure that you've taken screenshots of your reservations (with confirmation numbers) ahead of time so that if anything with the app goes wrong, you've got some proof of your reservation (just in case that's ever needed).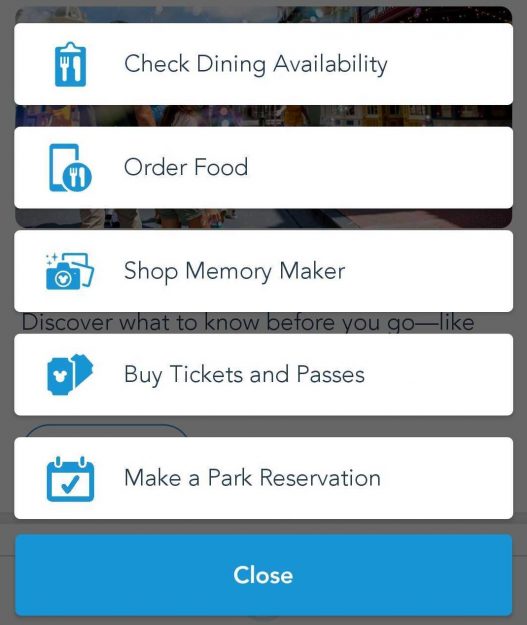 You may also experience issues with Disney's Wi-Fi, as so many people are typically using it all across property at the same time. If you're doing something BIG like trying to get a boarding group for Star Wars: Rise of the Resistance, or if you're just having trouble loading things, you may want to get off of the Wi-Fi to help things work better.
10. When Things Just Don't Go to Plan
And finally, one of the biggest problems that can happen at Disney World is simply when things just don't go to plan. Things happen at Disney World that you might not expect. A child who was super excited for a ride might come out of it screaming. A food item you were super excited to eat might make you feel sick. Your favorite ride might break down for the entire day. You might have to be evacuated from a ride. It happens.
The most important thing you can do in those situations is remain flexible, and ask Cast Members or others for help as you need it. No matter how much you plan, your Disney World trip likely won't be perfect. But if you can stay calm and "go with the flow," it can be magical and fun for you and your family. And all those crazy, unexpected moments you'll have? Hopefully they'll be ones you'll all laugh about for years to come.
Join the AllEars.net Newsletter to stay on top of ALL the breaking Disney News! You'll also get access to AllEars tips, reviews, trivia, and MORE! Click here to Subscribe!

What problems have you encountered on your Disney World trips and how have you faced them? Tell us in the comments!