Disney continuously works to make travelling with food allergies or sensitivities easier. Their latest change is making ordering on-the-go with food allergies easier.
If you have a food allergy or sensitivity, visits from a chef are easily accommodated, you just need to ask. Plus, a line of allergy friendly snacks was introduced a few years ago. And now we are seeing the introduction of a wider selection of gluten/wheat allergy-friendly and vegetarian or vegan options on menus – especially with the recent announcement of the menu for Centertown Market at Caribbean Beach Resort.
A new step in making travelling with food allergies easier is being able to order allergy-friendly items from certain locations on the My Disney Experience App through the Mobile Order System.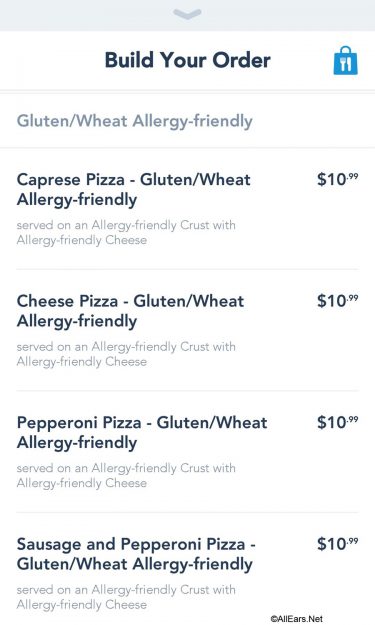 This afternoon we found allergy friendly menu options for Pinocchio Village Haus in the Mobile Order System.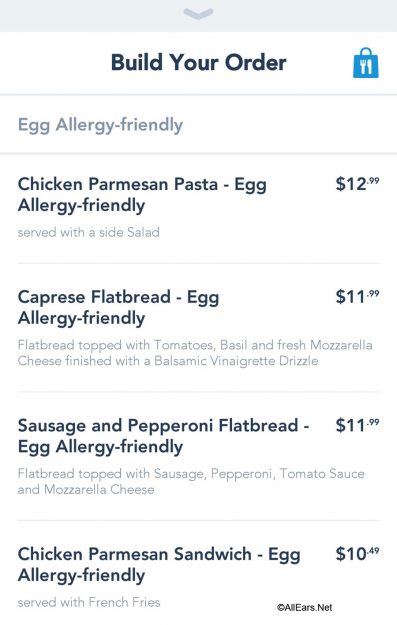 Food allergies and sensitivities that are accommodated in the system are: Gluten/Wheat, Milk, Soy, Egg, Peanut/Tree Nut, Fish/Shellfish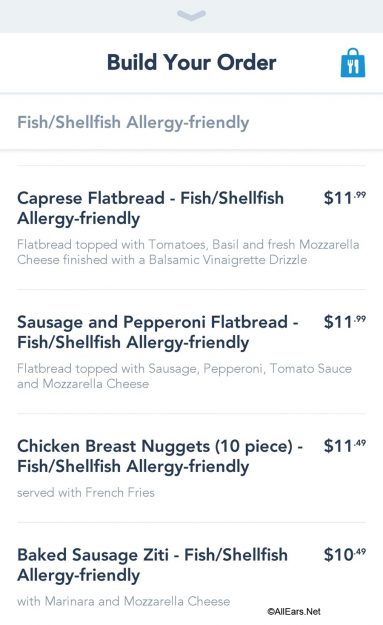 You can always order in person if you would like to speak with the chef, or are more comfortable doing so, or if your allergy or sensitivity can not be accommodated in the app.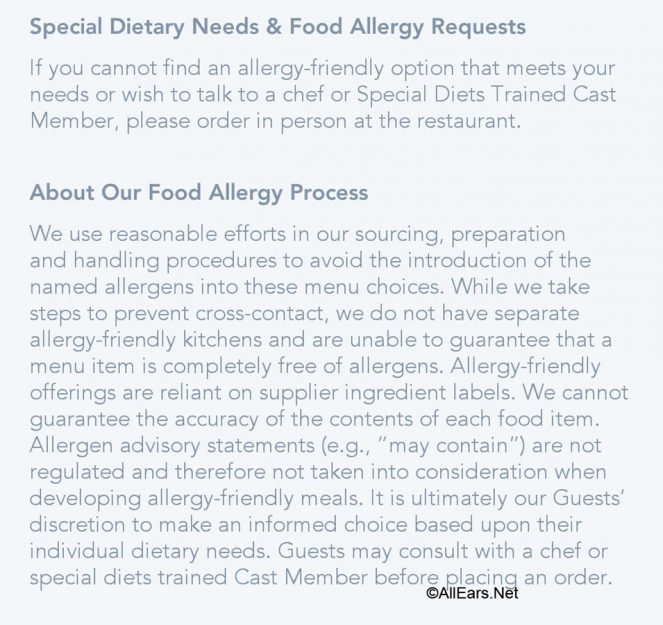 Will this make travelling with food allergies and sensitivities in Disney easier for you? Do you think you'll use this system with food allergies and sensitivities? Let us know in the comments