DISCLOSURE: This post may contain affiliate links, meaning when you click the links and make a purchase, we receive a commission.
Disney's nuIMOs have been the newest and hottest trend with the adorable set of posable plushes. But, these plushes have a fashion sense (at times a better fashion sense than us humans have!), since you can also find a line of mini apparel to go along with them!
And, you're going to want to take your pal on a summer vacay with the next nuIMOs items you can find online!
We know you've been excited for the sunshine and pool days just ahead. And, you can start preparing early with the new Summer nuIMOs Outfits available on shopDisney!
First up in the summer collection is this adorable Rash Guard with Shorts and Strap Sandals! Looks like your nuiMO will be ready for a day at the beach with this outfit!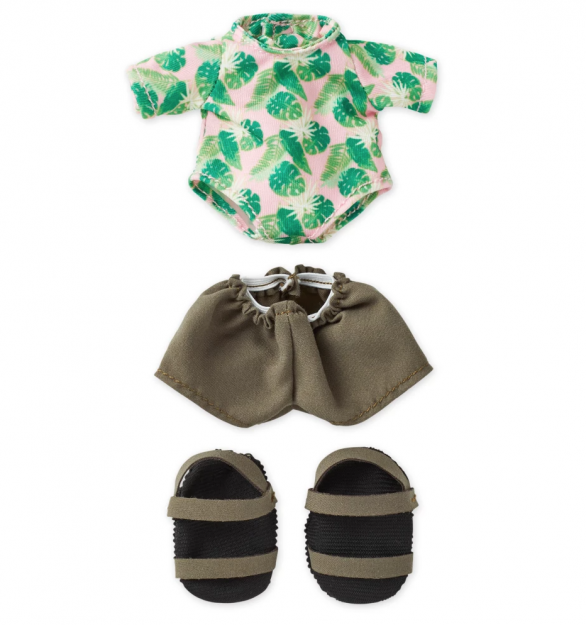 We spotted the summer outfits in the parks as well; here's what it looks like in person!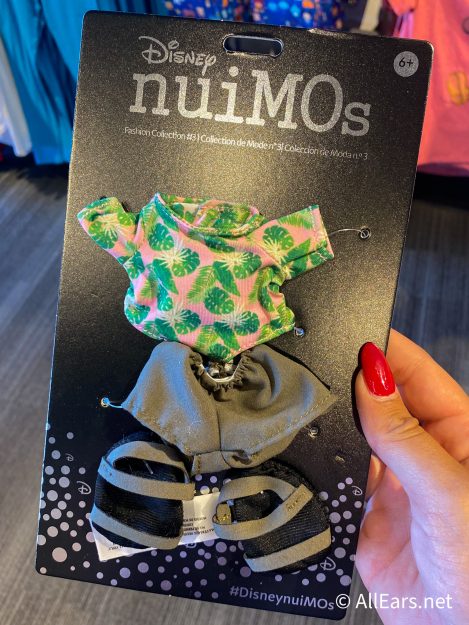 It's available in the parks as well as on shopDisney for $12.99.
Another outfit that's totally beach-ready is this Hawaiian Shirt and Short Set with Towel!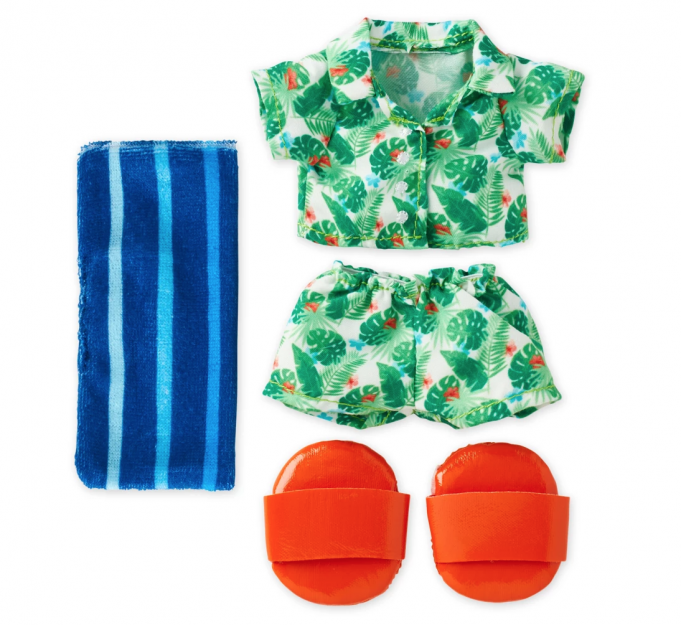 That's right, this outfit even comes with its own towel so your nuiMO can sunbathe or dry off after taking a dip in the ocean (we wouldn't necessarily recommend you bring your nuiMO into the ocean with you, but you can pretend!).
We spotted it at Mouse Gear for $12.99; it's also available on shopDisney!
For a super casual day or perhaps a day at the ballpark, your nuiMO can dress up in this Striped Shirt with Cap and Sneakers outfit!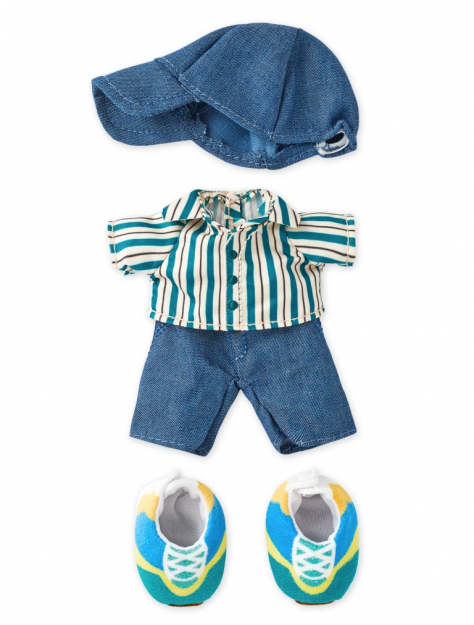 Here's what it looks like when we spotted it in Mouse Gear!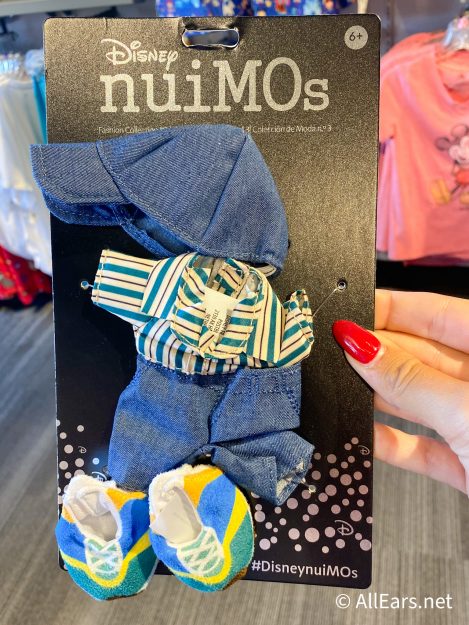 It's available in select Disney Parks stores as well as shopDisney for $12.99.
Who said visors were out of style? Your nuiMO will stay safe from the summer sun when they dress up in this Olive Overalls with Pink Visor set!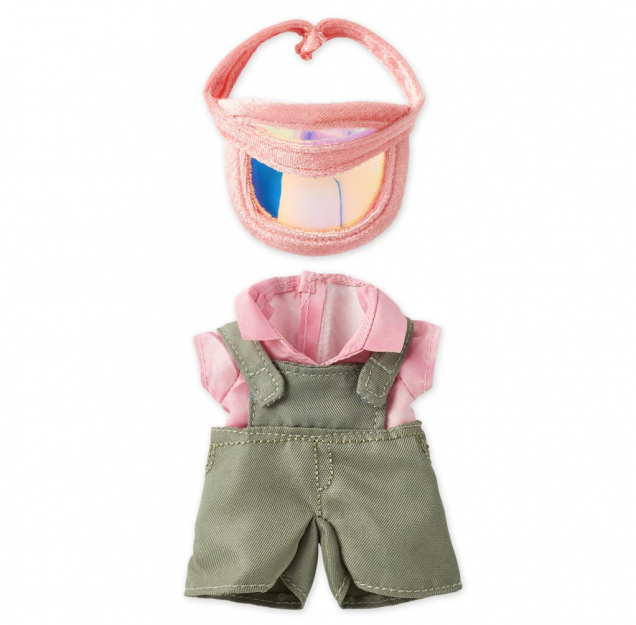 We're trying not to pick favorites here, but this outfit is just too darn cute.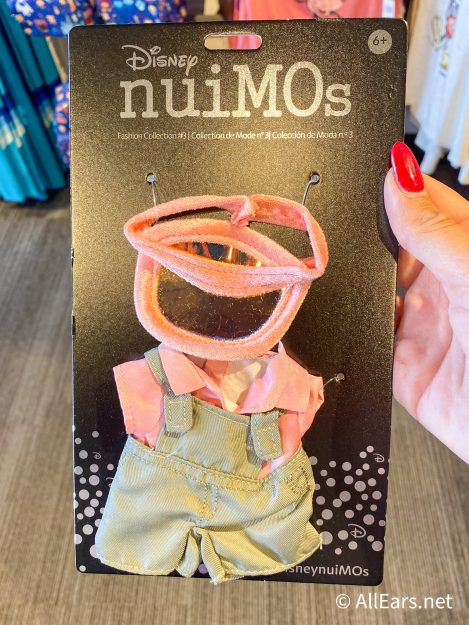 You can find it along with the other summer outfits at Disney Parks shops like Mouse Gear or online at shopDisney for $12.99.
If your nuiMO really wants to make a statement this summer, there may be no better outfit option than this adorable Yellow Gingham Dress with Sunhat and Straw Bag!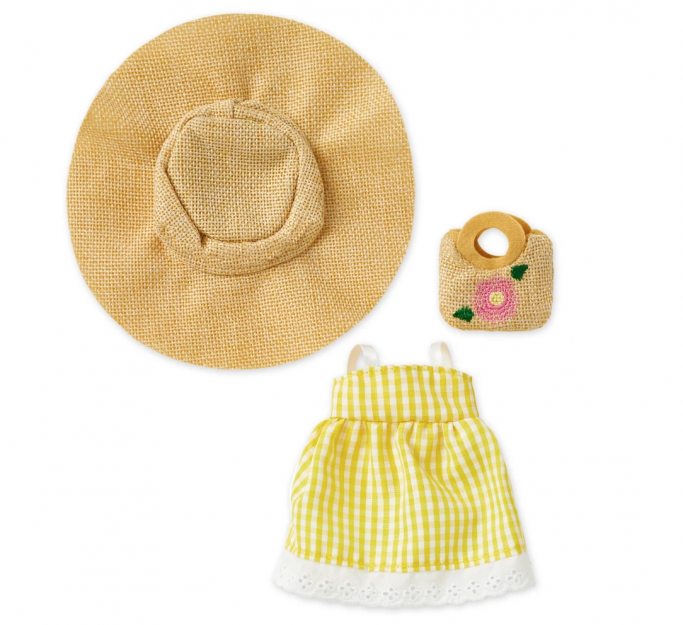 Just look at that little tiny straw bag! Your nuiMO can carry all of their everyday summer essentials in there!
This outfit, like the others, can be found in Disney Parks stores or on shopDisney for $12.99.
Another cute outfit perfect for summertime is this Pastel Striped Dress with Strap Sandals set.
This is one of those moments where we wish Disney would release these outfits in human sizes too, because we would totally rock this look at match our nuiMO at the same time.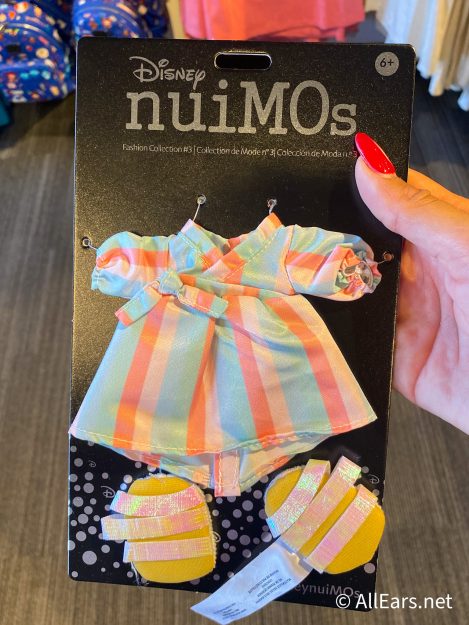 You can pick this outfit up at Mouse Gear or on shopDisney for $12.99.
Last but not least, the collection also includes this Ruffled Shirt with Mini Skirt and Leopard Print Sandals set!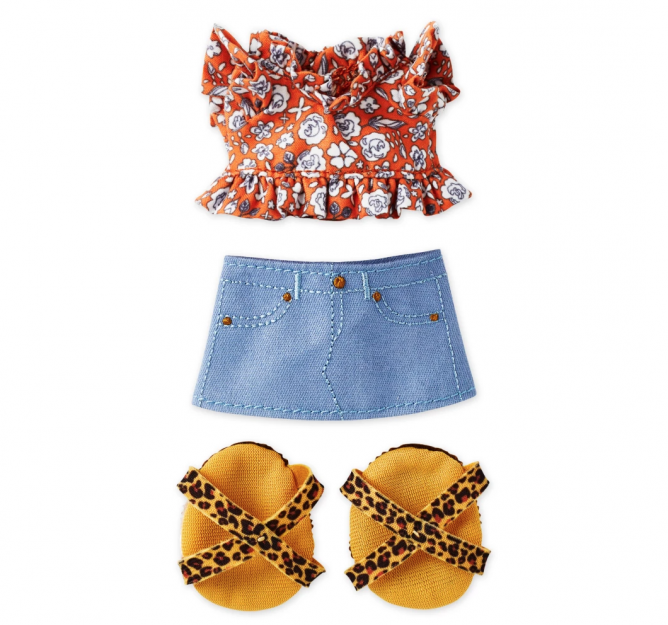 And here's what the outfit looks like in person when we found it at Mouse Gear in EPCOT!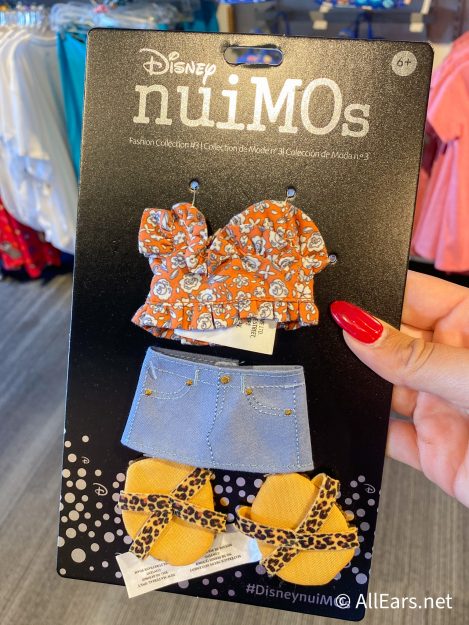 Like the other outfits included in the summer collection, this outfit is available on shopDisney for $12.99!
Okay, Disney, we're going to need to you to make people-sized clothing inspired by these outfits! While we wait for the parks to add these nuIMOs items to their shelves, you can stay tuned with All Ears for the latest Disney news!
Have you been collecting Disney nuIMOs? Let us know in the comments below!