Even though Walt Disney World is the Most Magical Place on Earth, it's not exempt from the often-crazy Florida weather!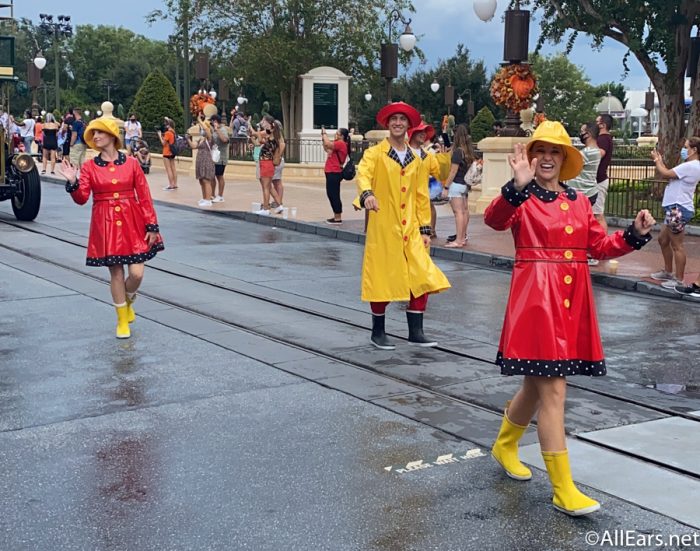 When planning a Disney World vacation, there are tons of things that may be running through your mind. But as you're snagging those Disney Park Passes, making your Advancing Dining Reservations and planning out all the attractions you're going to hit, are you also considering how the weather could impact your day?
Here are eight tips to help deal with the insane weather at Walt Disney World!
1. Bring Layers
When most people think of Florida, frigid temperatures aren't exactly the first thing that comes to mind. But it can get shockingly chilly in Disney World during the winter months, especially in the mornings and evenings. And since the air is humid and damp, it can be seriously cutting. Be sure to pack layers like a hat, sweatshirt, scarf, and gloves that you can wear in the morning and store in your park bag once it starts to warm up in the afternoon.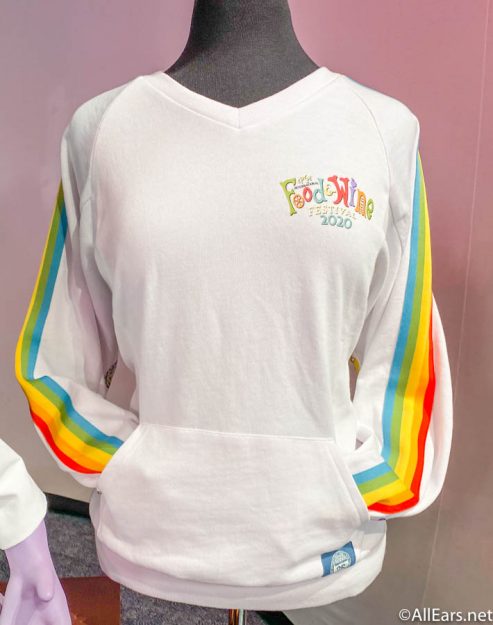 Of course, you can find extra layers at many of the stores around Disney World. But it's likely to be much more expensive than similar items you can bring from home — plus it won't help much if you're already stuck somewhere when it gets chilly — like halfway through the line of a popular attraction!
2. Put Your Electronics in a Ziploc Bag
Storms will often pop up super fast, and armageddon-level rain can soak right through your backpack or purse. Which is why we like to throw our electronics in a Ziploc bag inside our park bag so we're prepared in case of a pop-up storm!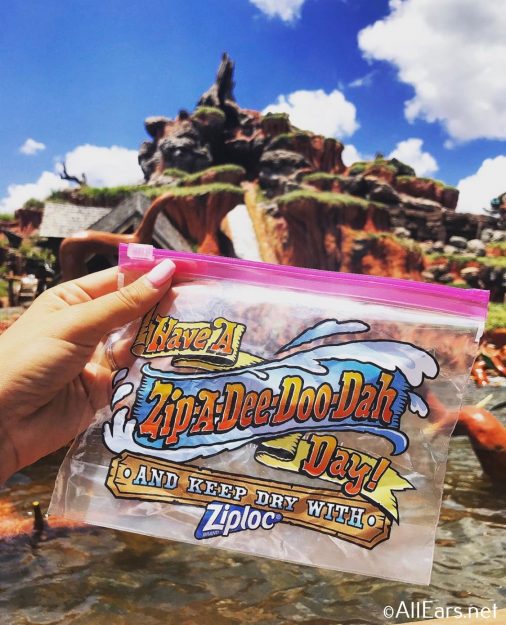 Plus, then you'll be all set if you decide to conquer a water ride!
3. Always Bring Rain Gear
While we're on the subject of preparation for an unexpected storm — we always pack rain gear inside our park bag, even if the forecast shows a 0% chance of rain. We suggest buying ponchos for cheap before your trip since the Disney World ponchos are pretty pricey.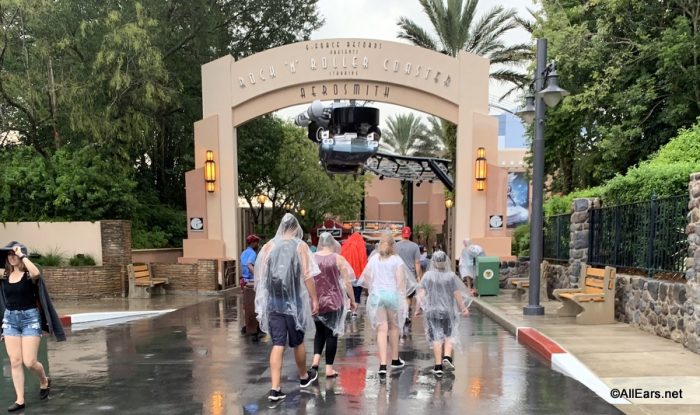 Ponchos don't take up much room at all in a park bag, so you won't even notice it's there — unless you need it, of course!
4. Create a Footwear Gameplan
Wet shoes can make your park day uncomfortable incredibly fast. If you're a sneakers person, pack plenty of extra socks and make sure to bring a pair along in your park bag. You also might want to bring at least two pairs so you can alternate which ones you wear to allow more time to dry between park days.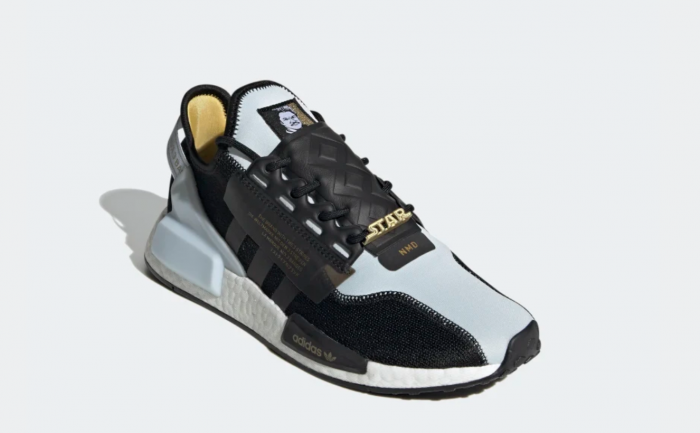 If you're a sandals person, be very careful about which styles you wear to the parks. Sandals with straps that fasten tight tend to be safer. We can say from experience that flip flops + rain = slip flops.
5. Hit Outdoor Attractions First
If one of your absolute must-dos is an outdoor attraction, you may want to head to that attraction first thing in the morning. Since outdoor attractions like Slinky Dog Dash, Test Track, and Splash Mountain will close during inclement weather, you may miss out on these rides if a storm rolls through later in the day.
This tip is especially important during the summer, which is the rainy season in Florida. During the summer, there's a thunderstorm just about every afternoon. They're often relatively short storms, but if the weather doesn't let up, the outdoor attractions could end up closed for the rest of the park day.
6. Head to a Show During a Thunderstorm
Several attractions around Disney World are relatively long shows that you might normally skip given their run time. But if you choose to head to an attraction like Walt Disney's Carousel of Progress or American Adventure during a downpour, you might be able to bypass the rain entirely.
And if nothing else, you can enjoy a seat, air conditioning, AND a show while missing out on at least some of the storm!
7. Plan a Table Service Meal Mid-Day During Summer Trips
On a related note, another way to avoid the thunderstorm and/or intense heat that summer afternoons in Florida often bring is to make a lunch reservation for a Table Service restaurant. Just like heading to a show, this will give you a built-in break to take a seat and cool off while escaping from the weather for a bit.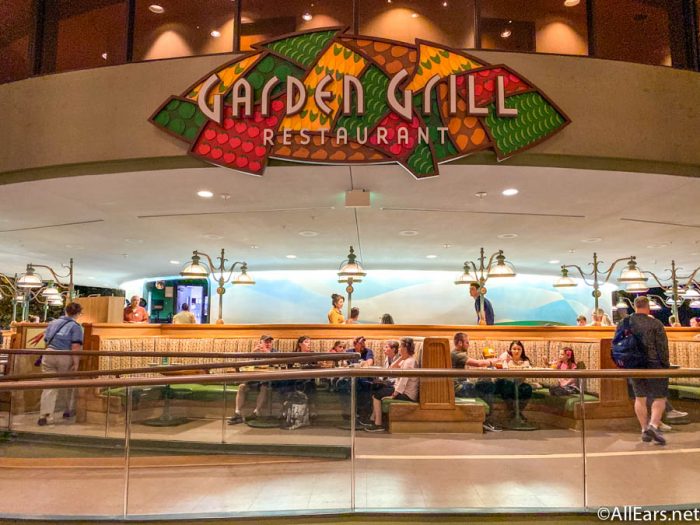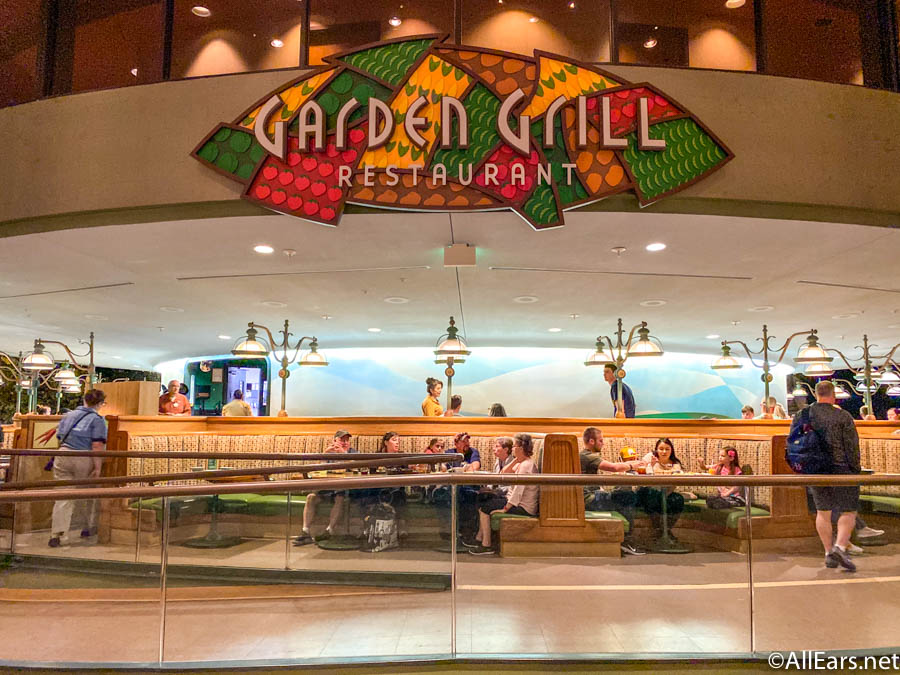 This also gives you a great excuse to try out a new restaurant! Plus lunch is less expensive than dinner at many Table Service restaurants, which is all the more reason to opt for a mid-day reservation.
8. Pack Extras of All the "Basics"
To round out our list, we're going back to basics. Make sure you throw plenty of socks, t-shirts, and underwear in your suitcase. Between the rain and the heat (or more accurately, the resulting sweat), you may find yourself needing to change your clothes throughout the day.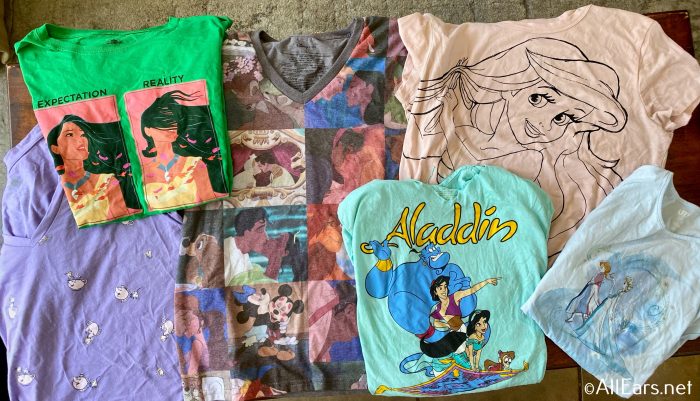 We prefer to come prepared with some extras in our bag so we can save our souvenir money for "wants" instead of "needs!"
There's no doubt about it, the weather in Florida can get pretty crazy. Which can throw unprepared guests for a loop! Be sure to keep these eight tips in mind when planning your Disney World trip to make your trip so Mother Nature doesn't catch you off guard.
What tips do you have for dealing with the insane weather in Disney World? Let us know in the comments!
Join the AllEars.net Newsletter to stay on top of ALL the breaking Disney News! You'll also get access to AllEars tips, reviews, trivia, and MORE! Click here to Subscribe!