Have you been to Gideon's Bakehouse in Disney Springs yet?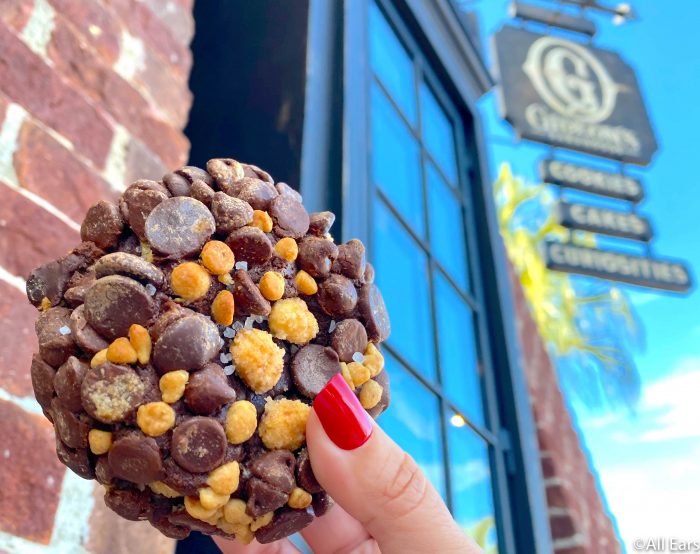 The new dessert shop has taken Disney World by storm with multi-hour wait times pretty much every day of the week. In fact, on the day of the grand opening, the virtual queue got up to 11 hours long! Thankfully, with the virtual queue system, you'll be able to roam Disney Springs while you wait to get called back to the store. But what should you do during that time? We've got some ideas!
Go Bowling
If you've got a few hours, why not kill some time with a couple of rounds of bowling over at Splitsville Luxury Lanes?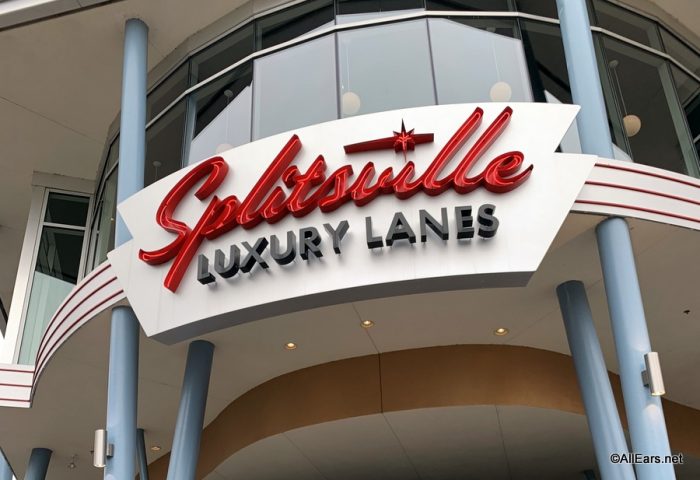 Whether you're playing to feed your competitive spirit or to get some exercise before you stuff your face with more chocolate than is "technically" healthy, Splitsville is the perfect place to have a great time with friends! They also have a pretty decent menu of food and drink options, so you can have a pre-cookie snack if you'd like to.
Watch a Movie
On average, the wait time for Gideon's Bakehouse tends to be about 2 hours long. If you time it just right, that's enough time to see a movie! The AMC in Disney Springs has several theaters showing the latest releases, and they even have options for dine-in and Dolby Cinema.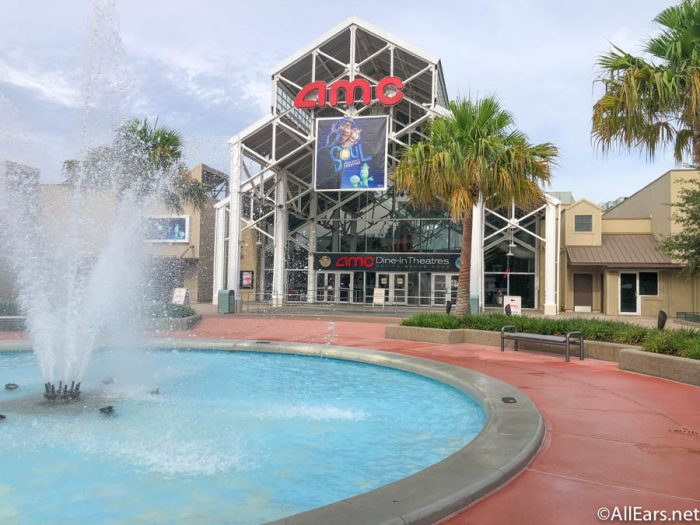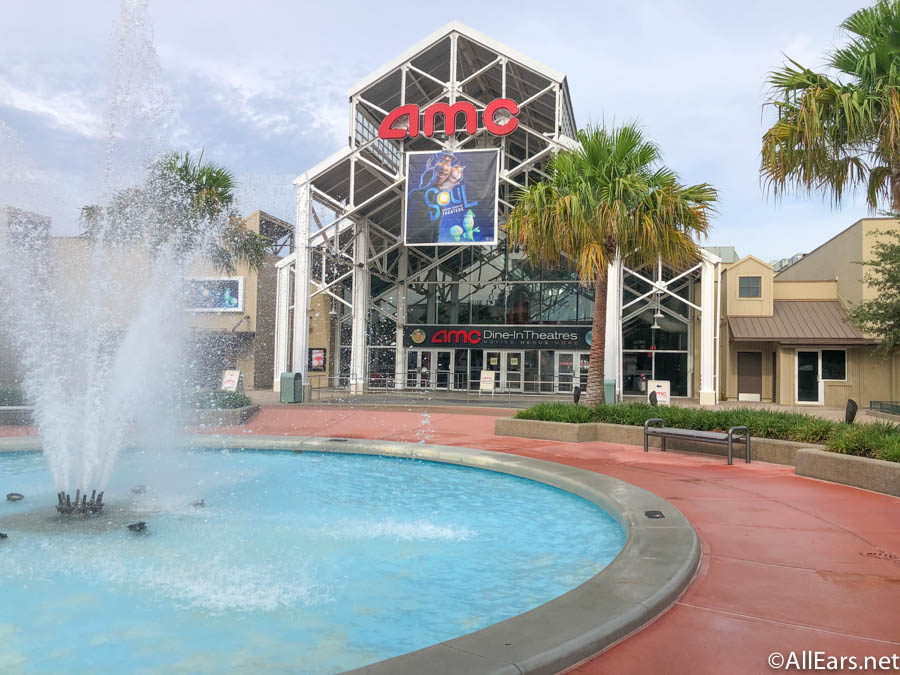 What's more magical than watching the latest Disney movie at Disney World?
Drink Around the World (But Not in the Way That You Think)
When we use the phrase "drink around the world," you likely think of EPCOT's World Showcase. However, we're here to tell you about the second option for drinking around the world at Disney — the Coca-Cola Store Rooftop Beverage Bar!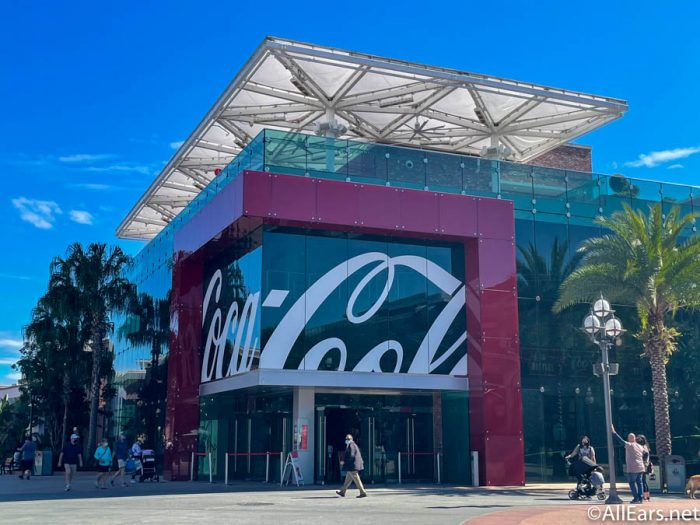 Here, you can order the Around the World Tray for $15. It comes with 16 different sparkling and still beverages from various countries, and testing them out with your friends can be a lot of fun! For an added bonus, try testing them blindly and guessing which is which.
Enjoy a Fancy Dining Experience
If you have extra time on your hands, why not sit down and enjoy a leisurely dinner? Several upscale dining locations in Disney Springs are perfect for long meals, giving you plenty of choices!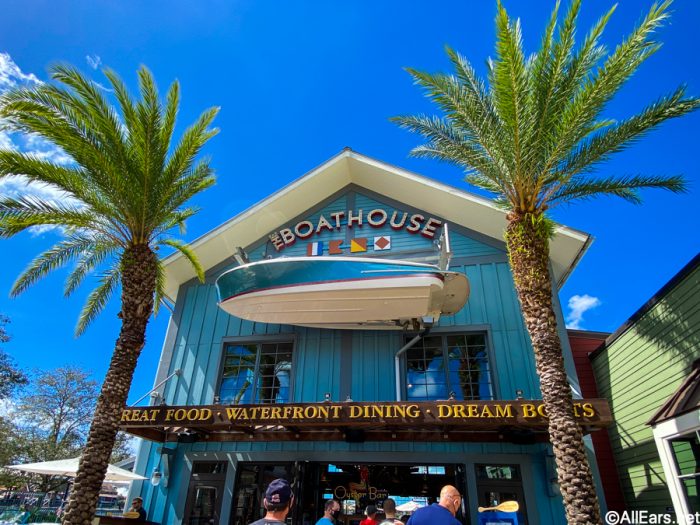 You can have a fancy dinner before you pig out on cookies for dessert — we can't think of a better match! (Just don't plan on doing anything afterward, because you're going to be STUFFED.)
Shop for Some Truly Unique Merchandise
There are tons of places to shop for some unique souvenirs around Disney Springs! Whether you're looking for toys, clothes, accessories, or anything in-between, these shops have you covered.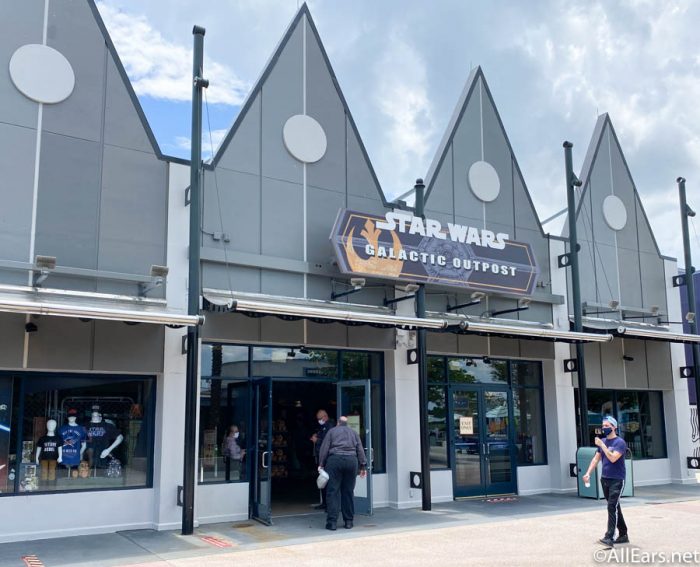 Some of our favorite places to check out are the unique stores, like the Marvel-themed Super Hero Headquarters and the Star Wars Galactic Outpost. We could spend all day in these shops, so visiting them while waiting on your virtual queue is perfect — you'll eventually get a text reminding you to leave!
Put Your Face on Your Food
And while we're talking about fun treats, did you know that you can get your face put on your food in Disney Springs? At the newly opened M&Ms store, you can make customized M&Ms with your face (or several other designs) on them!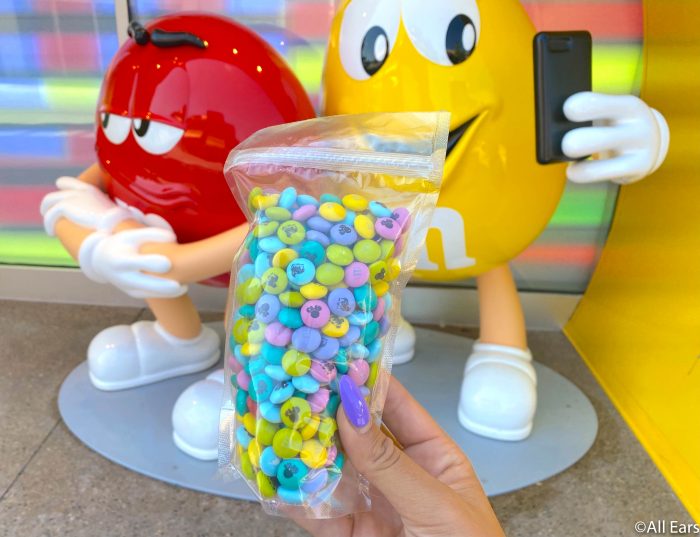 You can also get a photo printed on your coffee at the Joffrey's location near Gideon's Bakehouse. No matter which option you choose, you can't go wrong. We think M&Ms and coffee both go pretty well with cookies!
Take a Hilarious Photo Shoot
Did you know there's a PhotoPass studio in Disney Springs? Over at The Marketplace, you'll be able to take pics in front of backdrops with tons of fun props!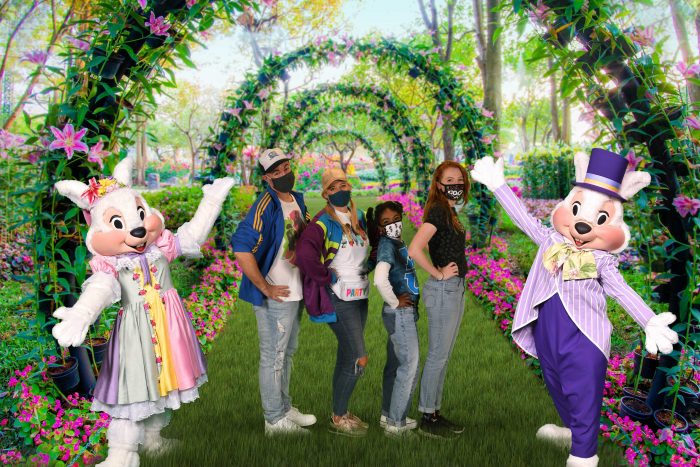 Let us just tell you, this REALLY took us back to our childhood. These photos can be just as awkward and glorious as you'd like them to be, and you can truly embrace the weirdness (which we did, as you can see). Plus, they're free if you have the Memory Maker package!
Have Something Salty Before the Sweets
If you're about to stuff six half-pound cookies into your face, then you might want to balance it out with something salty or savory first. There are tons of places to get these kinds of snacks around Disney Springs, so you can take your pick!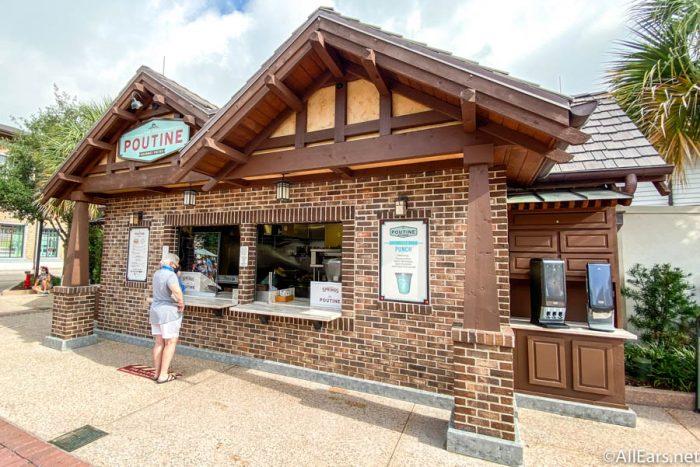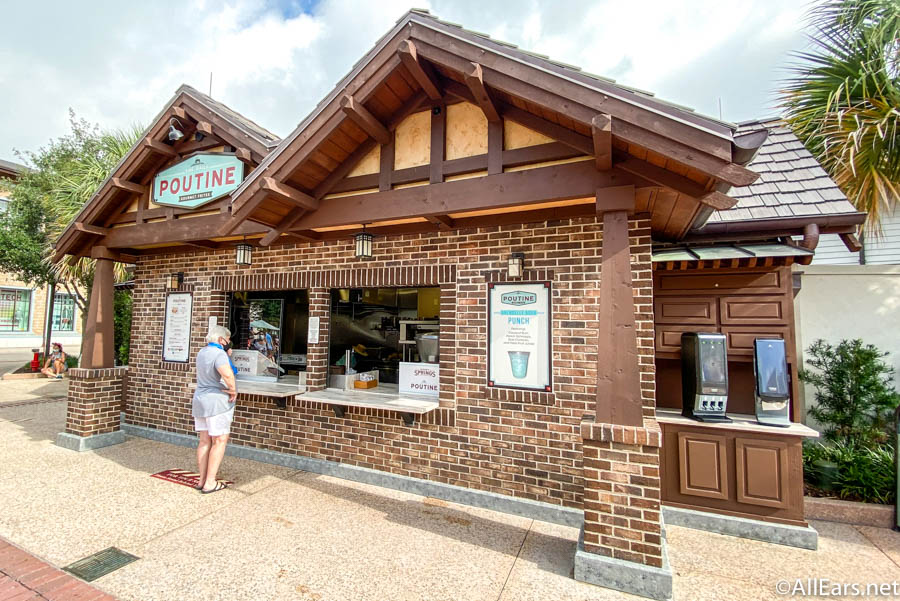 Maybe stop by The Daily Poutine to try one of their current flavors or head over to Chicken Guy for some tenders with your choice of 22 different sauces. You could also grab a quick savory bite at one of the many quick service restaurants like Polite Pig, D-Luxe Burger, or Blaze Pizza.
Compete in a Disney Springs Scavenger Hunt
We may be a little bit biased, but we think that one of the best ways to kill some time in Disney Springs is with one of our amazingly fun Ultimate Races! If you've been following along with AllEars recently, you know that we've been competing against each other in scavenger hunts around Walt Disney World, and let us just say…they are a HOOT.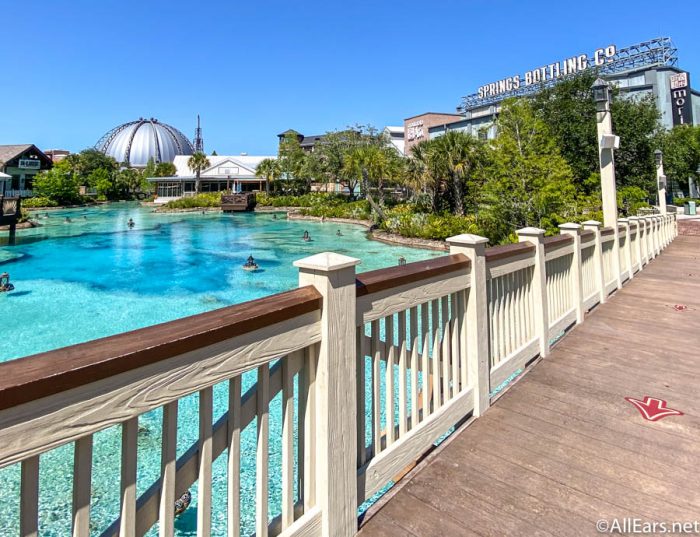 We've got all of the bingo boards on our website for you to download, and what better way to celebrate a completed scavenger hunt than with a tasty dessert?!
Go Home and Watch Disney+
The last suggestion on our list mostly works for those who live nearby or who are staying on property, but it could be especially helpful if you're waiting for Gideon's on an incredibly busy day — just go home and watch Disney+ until it's time to come back!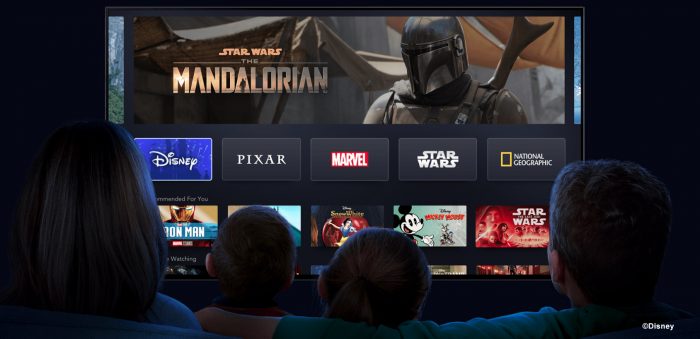 It may seem ridiculous, but if you've got 6 or 7 (or more) hours to kill, then what's stopping you from heading back to your humble abode and taking a day to binge your favorites? That's right, absolutely nothing! And it'll feel even better when you come back home with your massive cookies — they're the perfect Disney+ snack!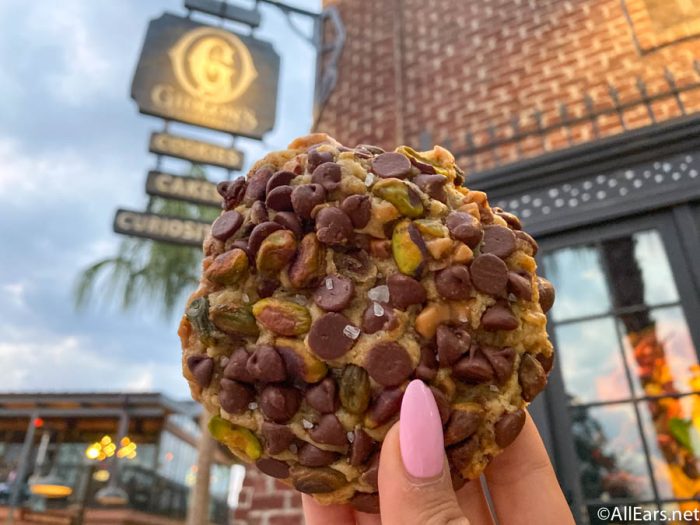 There ya go, 10 ideas for things to do while you're waiting in the Gideon's Bakehouse virtual queue! If you're looking for more tips for Disney Springs and Disney World planning advice, stay tuned to AllEars!
Have you been to Gideon's Bakehouse? Let us know in the comments!
Join the AllEars.net Newsletter to stay on top of ALL the breaking Disney News! You'll also get access to AllEars tips, reviews, trivia, and MORE! Click here to Subscribe!