There are literally DOZENS of places to dine when visiting Disney Springs.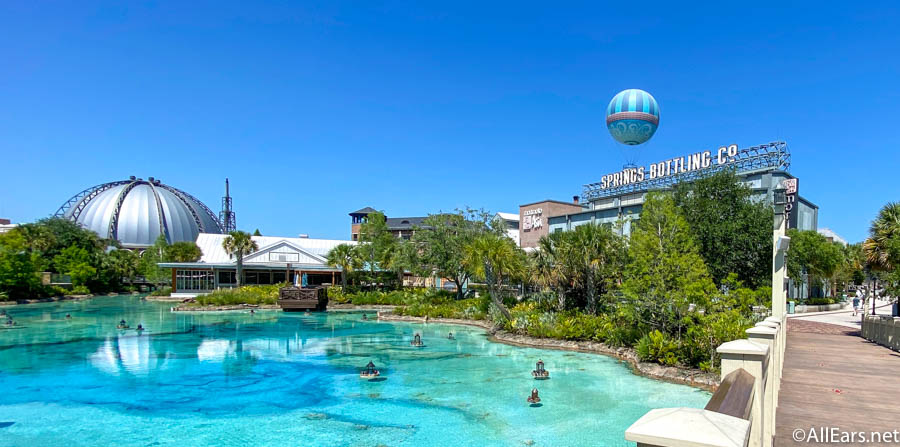 From unique Quick Service carts to Signature restaurants from James Beard award-winning chefs, it can be hard to choose what to eat. So we recently took a look at our AllEars Reader Reviews to see what YOU think are the top spots for grabbing a bite in Disney Springs — plus the places you ranked the lowest. The results may surprise you!
For the record we only factored restaurants with at least five reviews into this post. We also only looked at restaurants where you could get a meal, not just a quick treat. 🙂
The Best (and Worst) Places to Eat in Disney Springs — According to YOU!
Highest Ranked Restaurants:
Homecomin is owned and operated by James Beard Award-winning Chef Art Smith, who specializes in southern cuisine. Signature dishes include fried chicken, biscuits, moonshine cocktails, and hummingbird cake.
Our readers say: 
"One word: Amazing! Everything about our experience here was great."
"I have been to Homecomin' for both dinner and brunch. Both experiences were life-changing to say the least. If you love Southern/Coastal food, this is a great spot to try."
"This was hands down the best food we had on our 6 night trip. My short ribs were amazing and my husband talked about his fried chicken for the rest of the trip."
Jock Lindsey's is "owned" by the pilot in Indiana Jones: Raiders of the Lost Ark so you'll see memorabilia from the films around the bar. Jock's has a unique menu with signature cocktails and eats, such as a giant charcuterie pretzel, ahi tuna tacos, and flatbreads.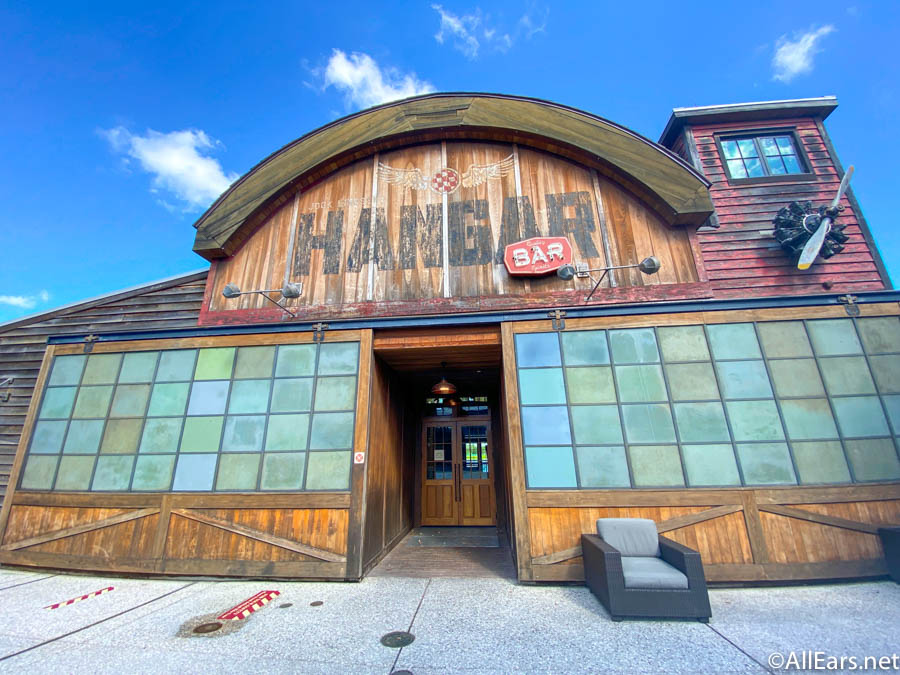 Our readers say:
"YUM! We will definitely be back as this place is a must do!!!"
"Loved the Indiana Jones theming, and drinks were very good. Fun place."
"Love me some Indy! It's really cool to look around at all the things used to decorate this place. We were amused by that but then you see the tasty options for food while you're there too and it blew us away."
Located in the Marketplace, Wolfgang Puck Express serves breakfast, lunch and dinner in a Quick Service style. Dig into signature soups, salads, and sandwiches, as well as heartier dishes such as pastas and signature pizzas.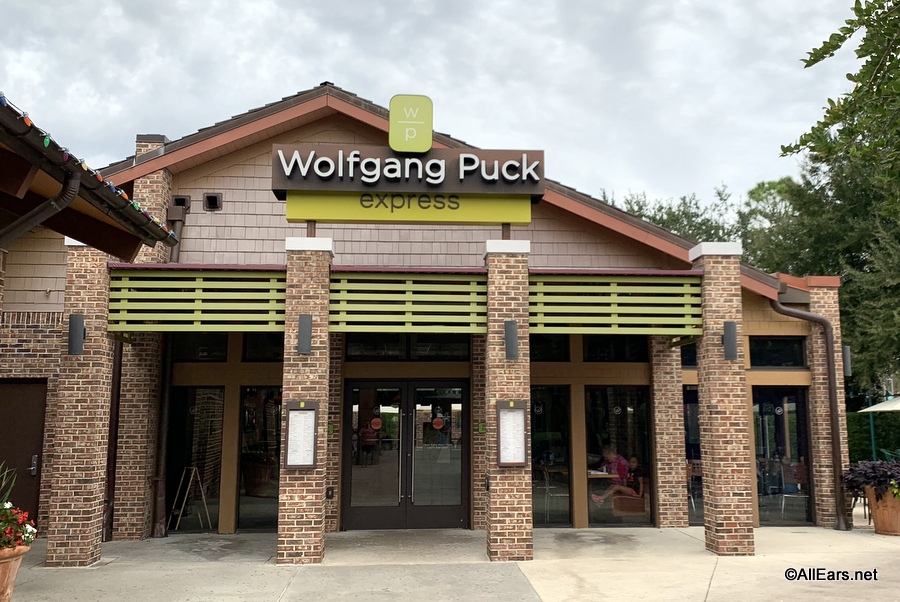 Our readers say: 
"This place is consistently good. We have been eating here for years. Our pasta and wine lunch was delicious -chicken alfredo and spaghetti and meatballs was very good."
"Best counter service meal in Disney. Have never had a bad meal here and the wait staff is excellent and friendly. Don't pass this one by."
"This is a must do for us at least once per trip and it is always consistently awesome."
Blaze is a Quick Service pizza spot located in the Landing. They offer signature pies or "customize your own" where you can choose everything from the crust to the sauce to toppings on a pizza assembly line.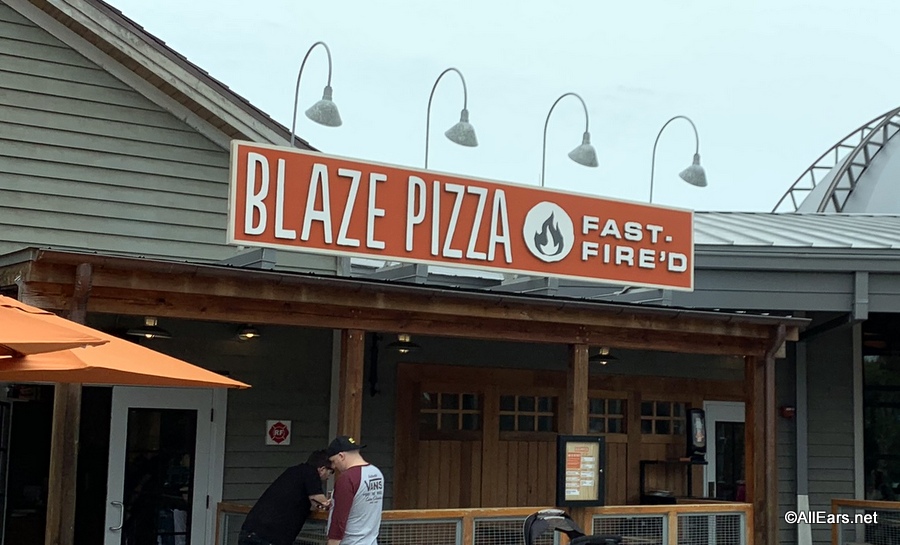 Our readers say:
"Yes, there are Blaze Pizzas across the country, and yes, the line will extend out the door and possibly onto the midway, and yes, you may struggle to find seating. But this is THE best fast food pizza by an absolute landslide, and only rivals La Bella Napoli in Epcot as the best pizza in Disney by a landslide." 
"Blaze is great for my family. We are huge pizza fans but the kids like things simple. Blaze is customizable pizza so the kids can get their plain pie and mom and dad can get fancier with toppings. Everyone is happy."
"We LOVE Blaze. It is a good value and tastes great and is pretty clean with no artificial colors etc…If you like pizza it is a good choice."
Polite Pig is a barbecue joint run by Orlando legends James and Julie Petrakis. The Quick Service spot specializes in smoked meats, seasonal sides, and its extensive bourbon bar.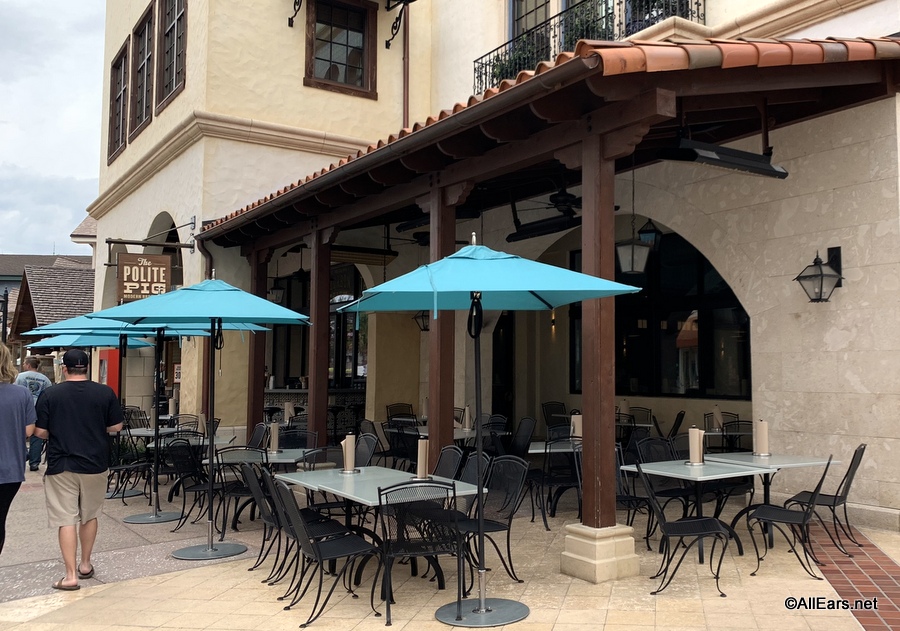 Our readers say:
"Best Counter Service at Disney Springs! The brisket was amazing and loved the corn on the cob. So many side choices that it's hard to choose."
"Incredibly delicious food, and amazing customer service!"
"The portions are huge. The food was tasty. We felt it was a great use of a quick service dining credit. It felt more upscale than most quick service places. Would definitely return."
Lowest Ranked Restaurants:
Rainforest Cafe is a themed restaurant that puts you inside a rainforest, complete with showers and animatronic animals. The menu is vast and includes sandwiches, wraps, burgers, and more.
Our readers say:
"THE FOOD IS SOOOO NASTY !!! But the decor is very lovely"
"It's fun to do once or twice, but with all the other options in Disney Springs, this one will take a back seat…"
"I would not recommend this specific location. If you're going for the effects – go to the AK location. If you're going for food, skip this one."
Paddlefish is a signature seafood restaurant, located on the boat in the Landing. Their menu includes crab cakes, seafood boils, and crab legs.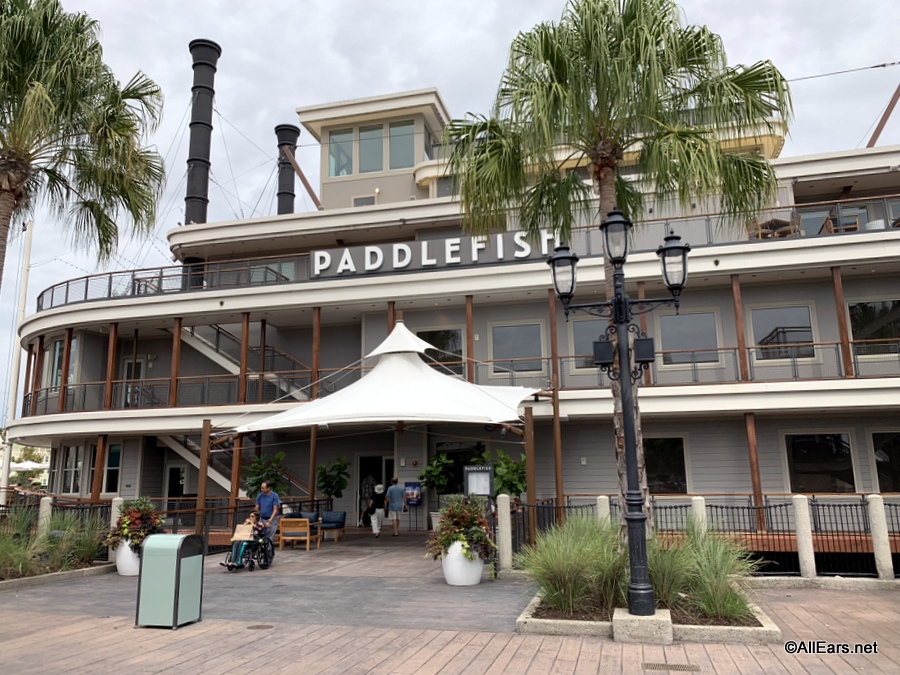 Our readers say:
"Horrible food and worse service"
"They should have left Fulton's alone."
"Save your money for another restaurant where the service and decor are friendlier."
Dine surrounded by movie memorabilia at this world-famous restaurant chain. Iconic menu items include shakes, pastas, and burgers.
Our readers say:
"Food was eh. Service was slow. Meals came out at different times. Family meal didn't seem like a family meal with not all of us eating at the same time."
"We loved the old PH, so we were excited to try the new one. The atmosphere is not the same at all. All the movie/music memorabilia is upstairs and you have to ask for an escort/permission to see it all."
"Don't waste your time or money. "
The Edison is an industrial style restaurant, with steampunk elements and live entertainment. Menu highlights include craft cocktails, signature burgers, and gourmet mac and cheeses.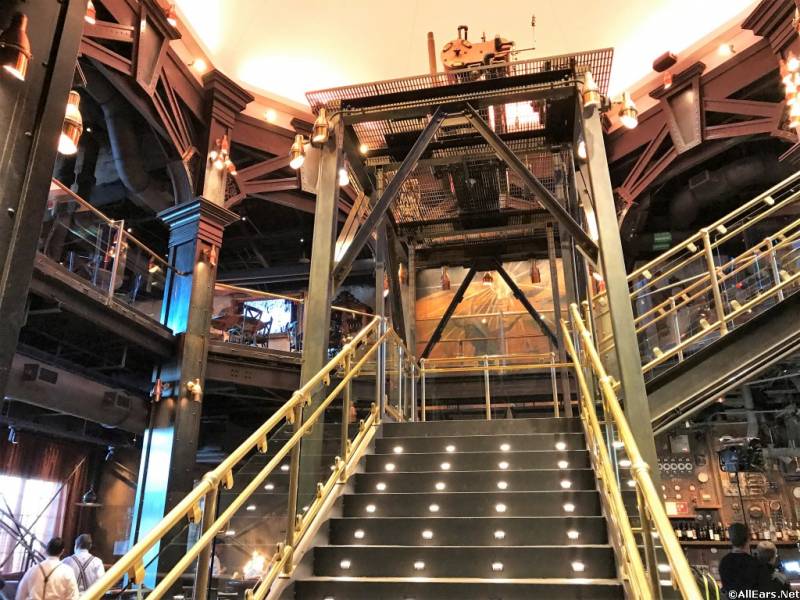 Our readers say:
 "The food finally showed up and was not that great. It was basic stuff I could get most places. Nothing I would choose to return to this restaurant for."
"Our meal was entirely satisfactory, although not somewhere we are jumping to try again."
"HUGE disappointment and not worth of a Disney Springs establishment. Will never ever go back here."
STK is an upscale steakhouse that features DJs and outdoor patio seating. Sip on fancy cocktails and enjoy prime cuts of meat with a variety of sides.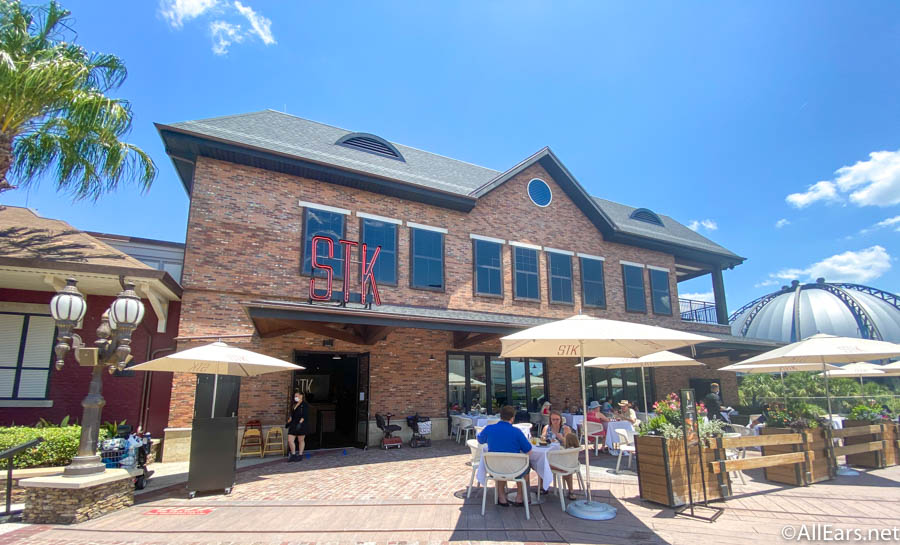 Our readers say:
"However, at approximately $100 per person, this was just an OK restaurant…We have eaten at a lot better steak places for a lot less money."
"The portions were definitely good-sized, but not great food."
"Service was very slow. Meat were not tender at all. Used double Disney dining credits for each person and it was not worth."
Did any of these rankings surprise you? What's your favorite restaurant in Disney Springs? Make sure to leave a review so you can share your experience with other guests!
Join the AllEars.net Newsletter to stay on top of ALL the breaking Disney News! You'll also get access to AllEars tips, reviews, trivia, and MORE! Click here to Subscribe!