If you're looking for a slice of heaven, Disney Springs has a whole shop dedicated to chocolate. Yeah, we're not even kidding! The M&M's Store has appeal to visitors of all ages with themed merchandise, an awesome atmosphere, and the coolest customizable option!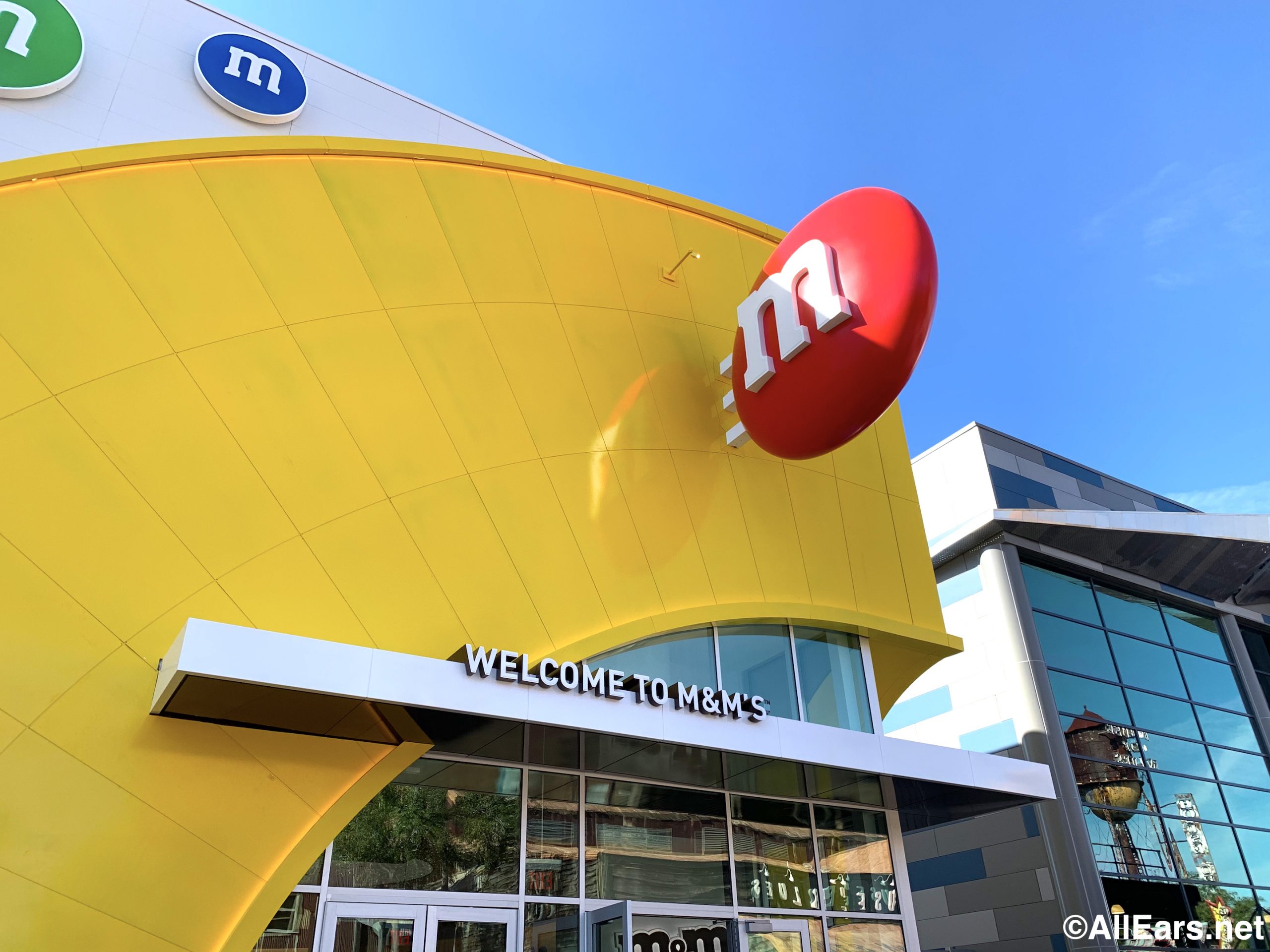 And, we're giving you a full guide on how to make the customizable M&M's in the store…with a surprise design, of course! 😉
When you enter the store, you can go to the design kiosk where you have the option to customize M&M's as a gift or for yourself!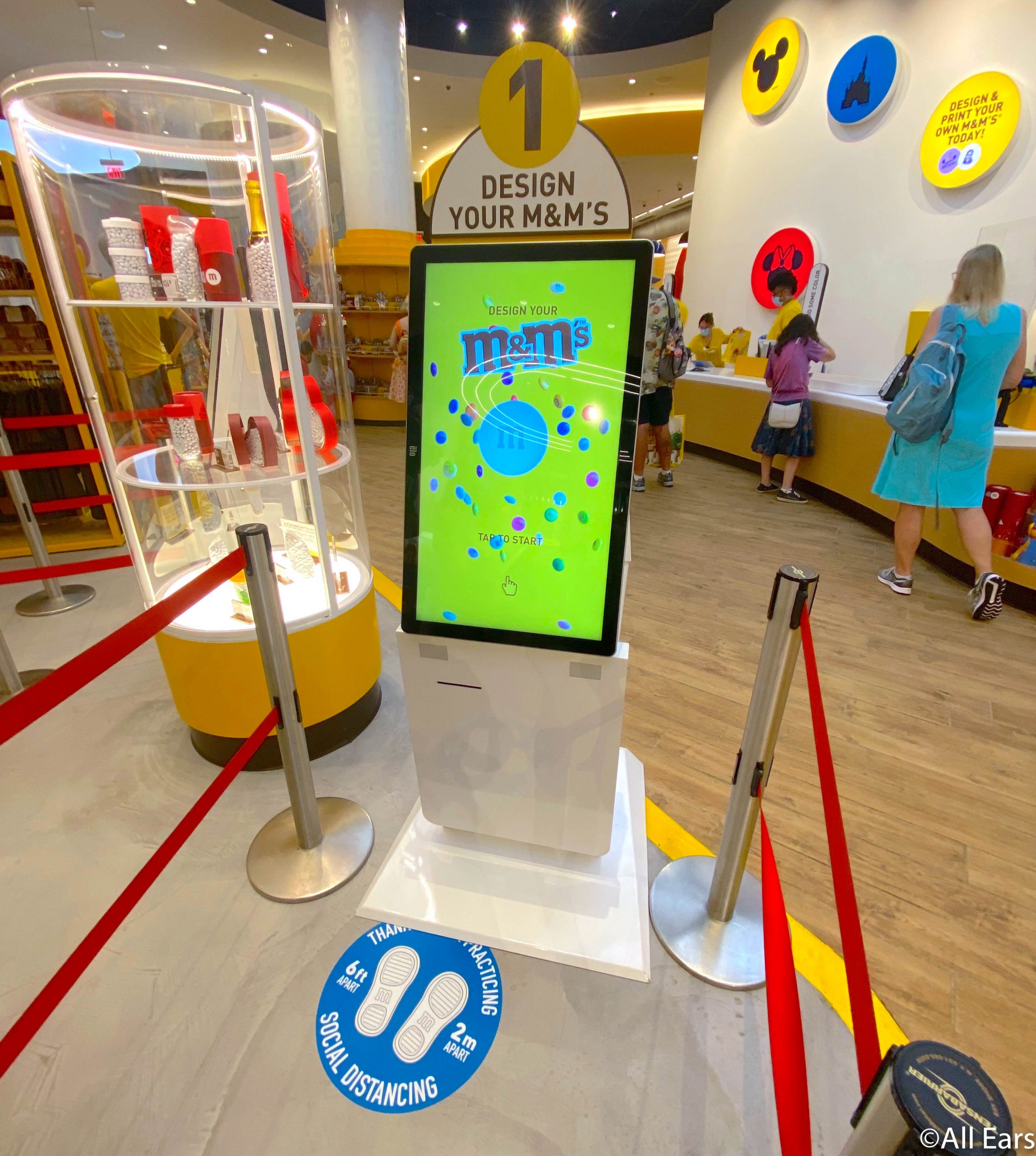 Guests have a bunch of icons and images to choose from, ranging from the Disney Parks to Mickey and his friends and even sports. Guests can pick up to four designs…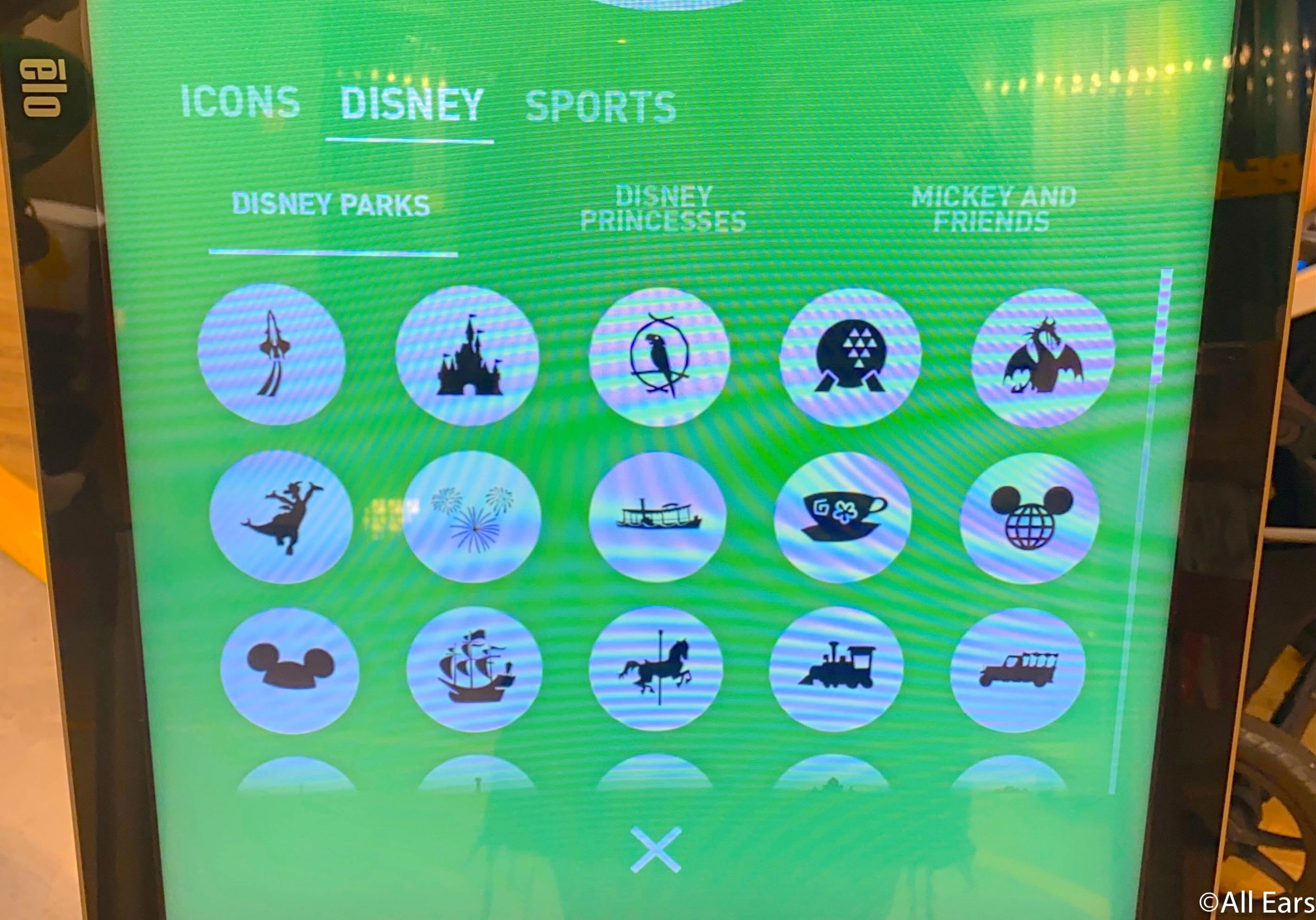 …where one can be your own photo to pair with M&M's featuring images or text. Guests can scan the QR code on their phone…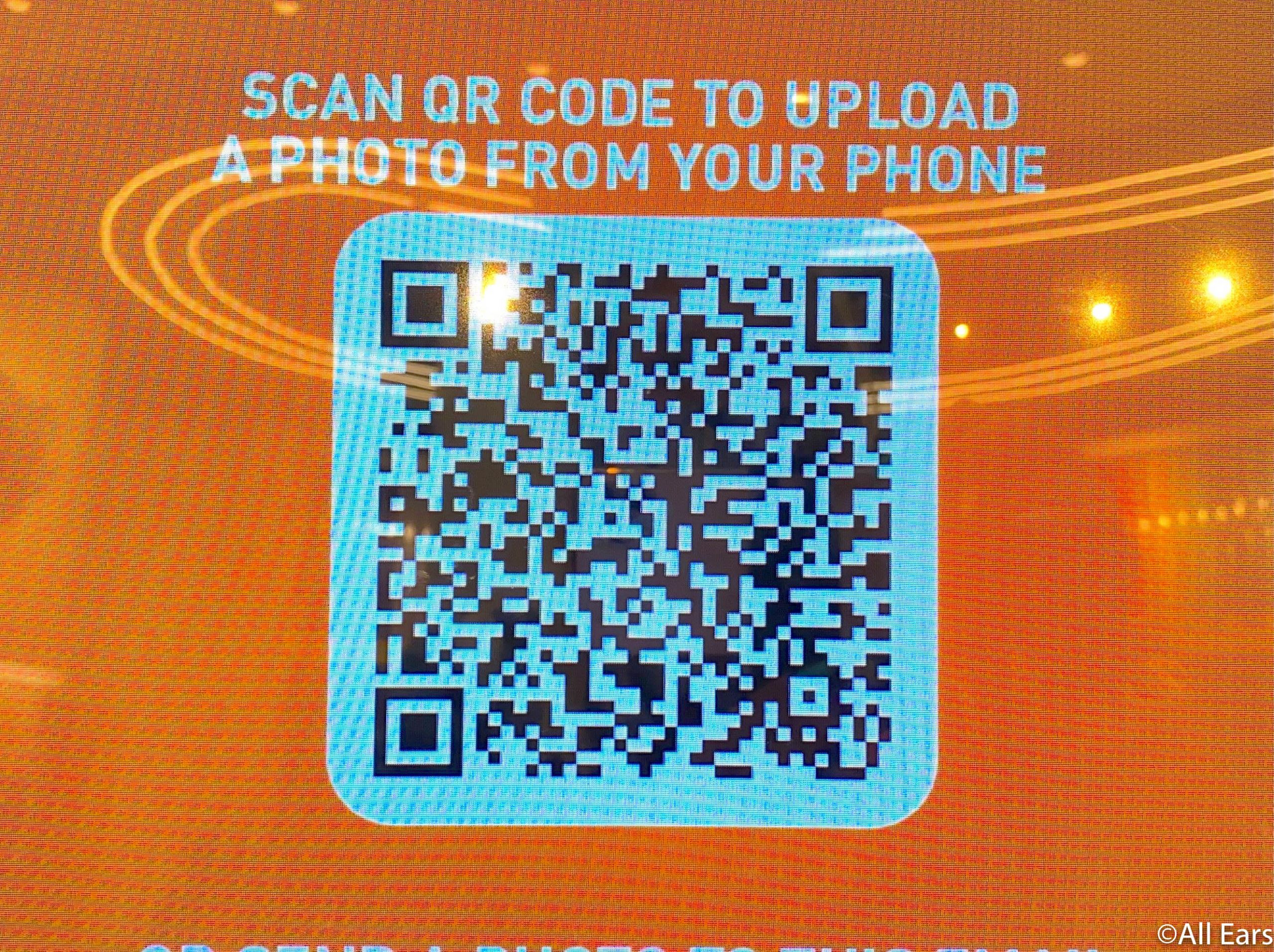 …to bring up the page on your phone.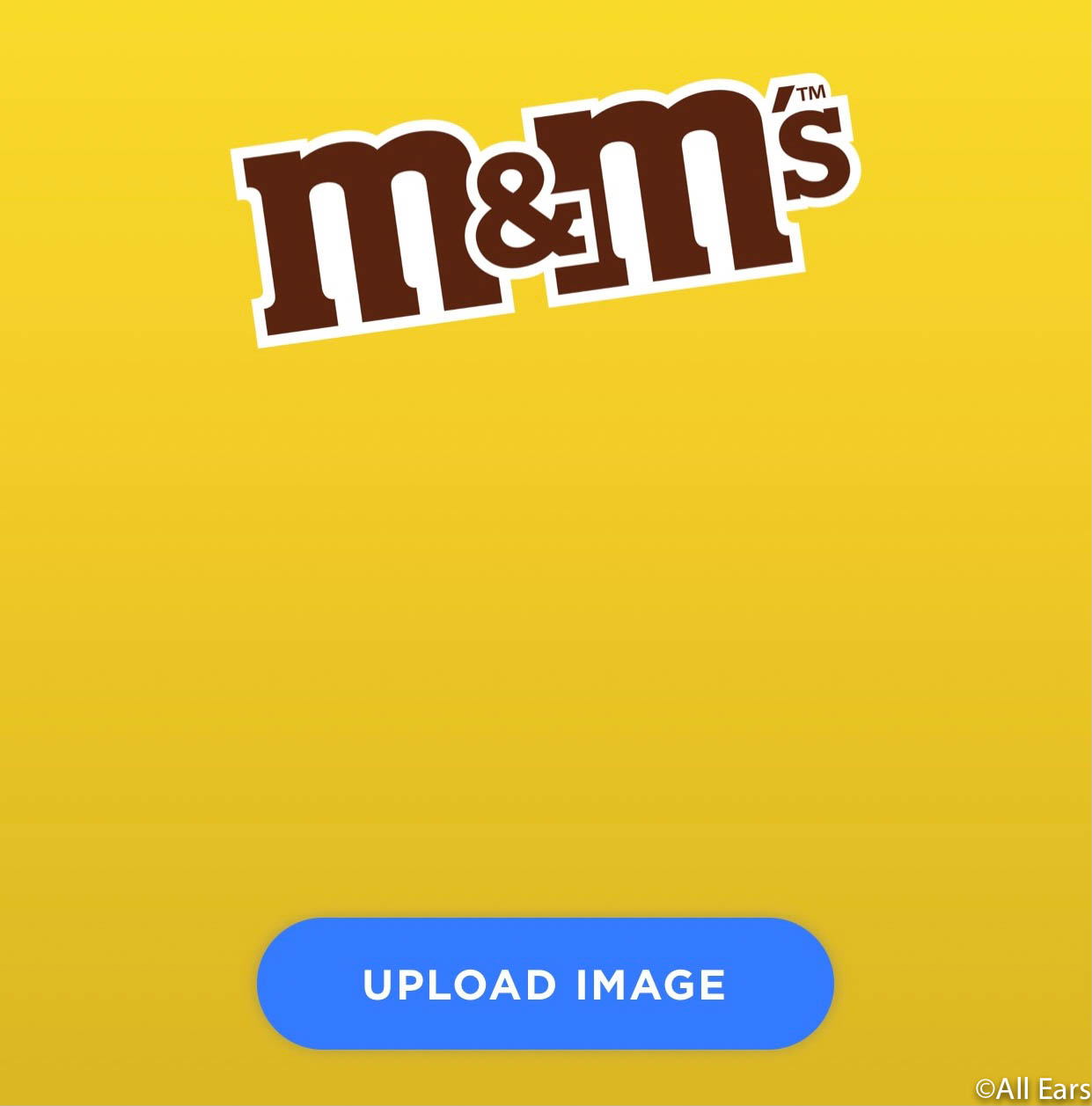 As soon as you upload the photo, you'll need to crop it by drawing around the face in the picture to remove the background. Oh, and did we mention that we're making KRONK M&M'S?!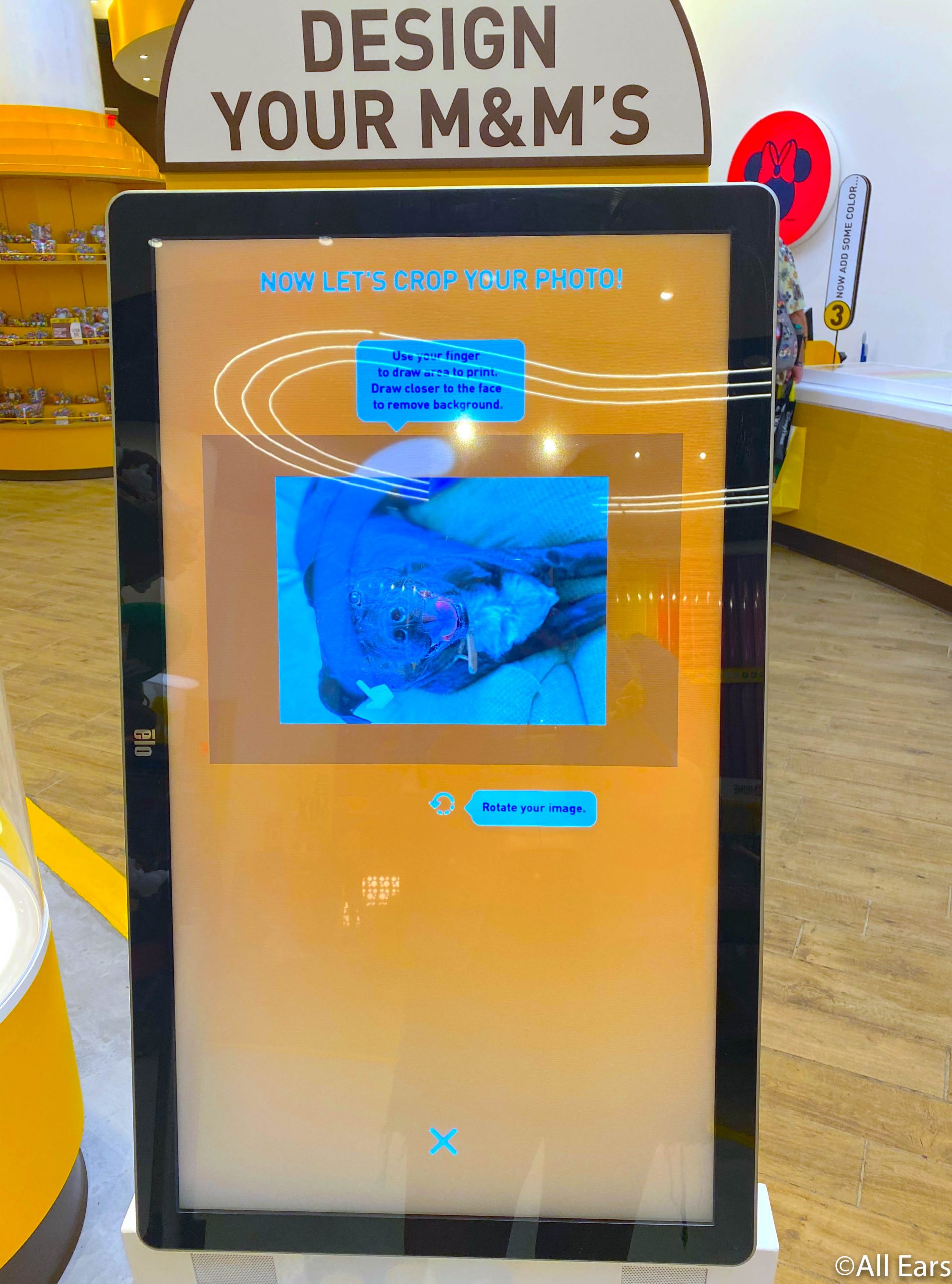 There's a whole array of sizes and containers to choose from, and we decided to go with the smallest $19.98 option.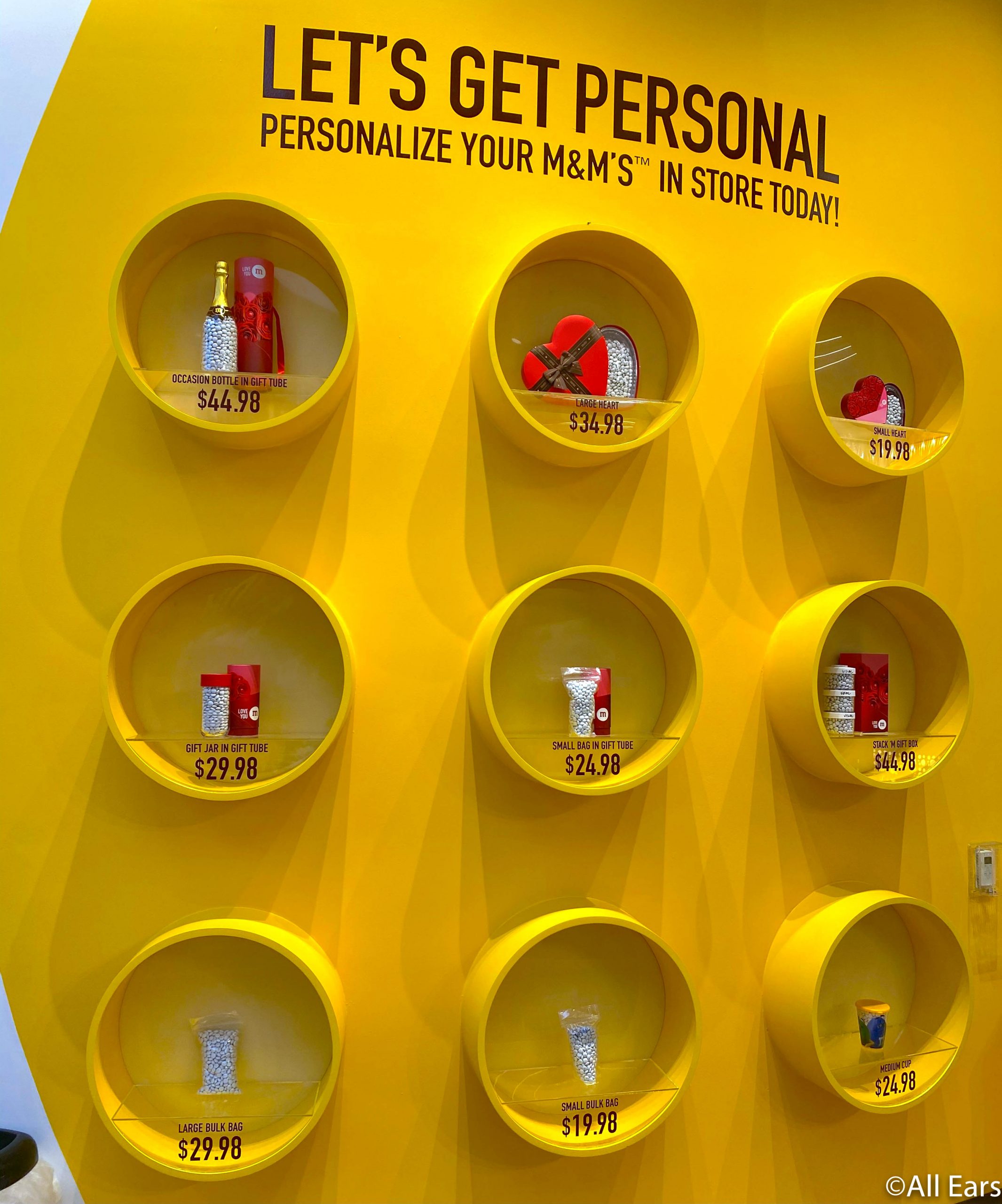 For our particular size, we were able to choose 3 colors. The mixes only count as one color, but we decided we just wanted the Spring Mix with its blue, teal, green, yellow, pink, and purple colors!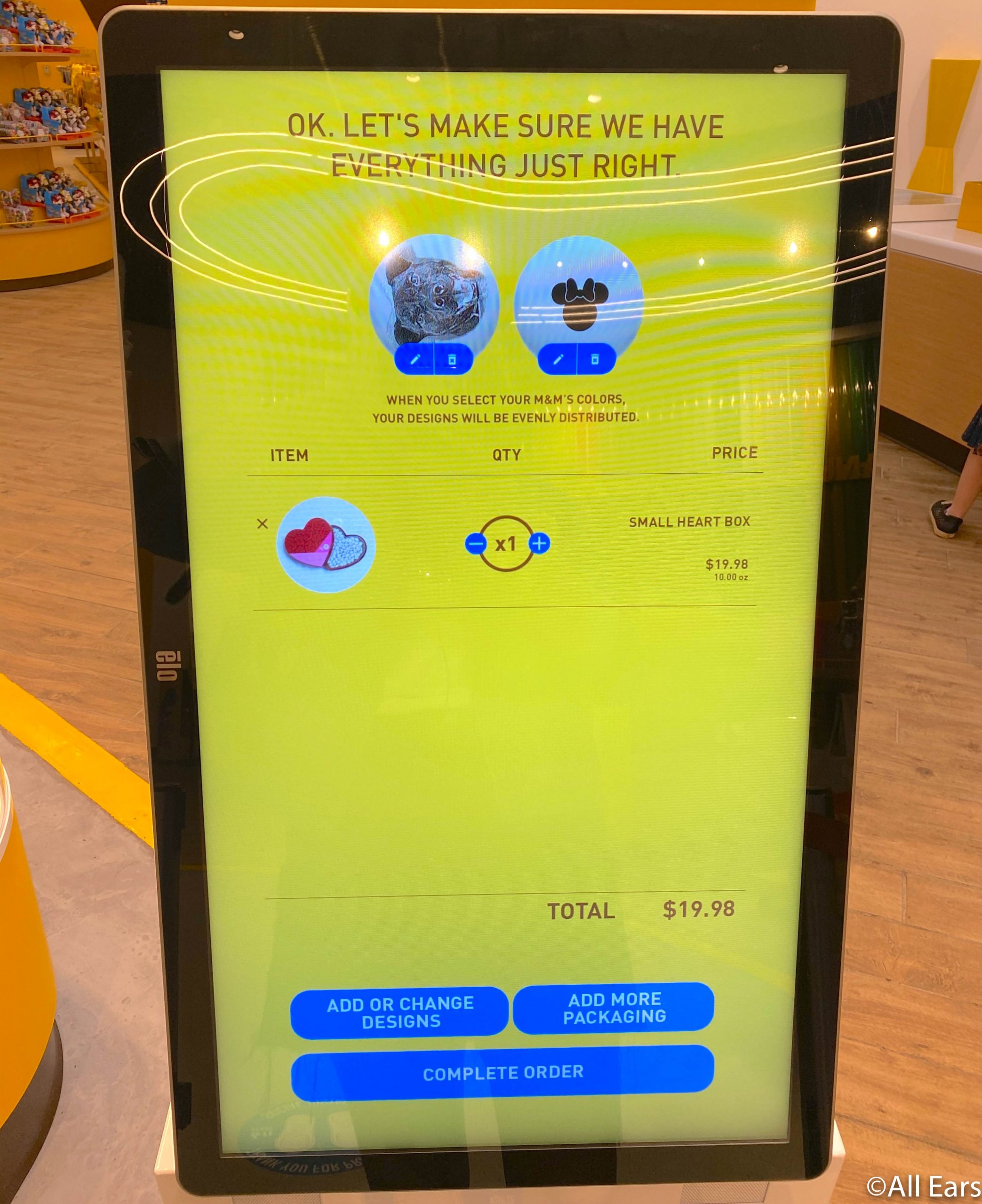 Still, there's a HUGE amount of colors to add to your custom bag of M&M's, so let your imagination run wild!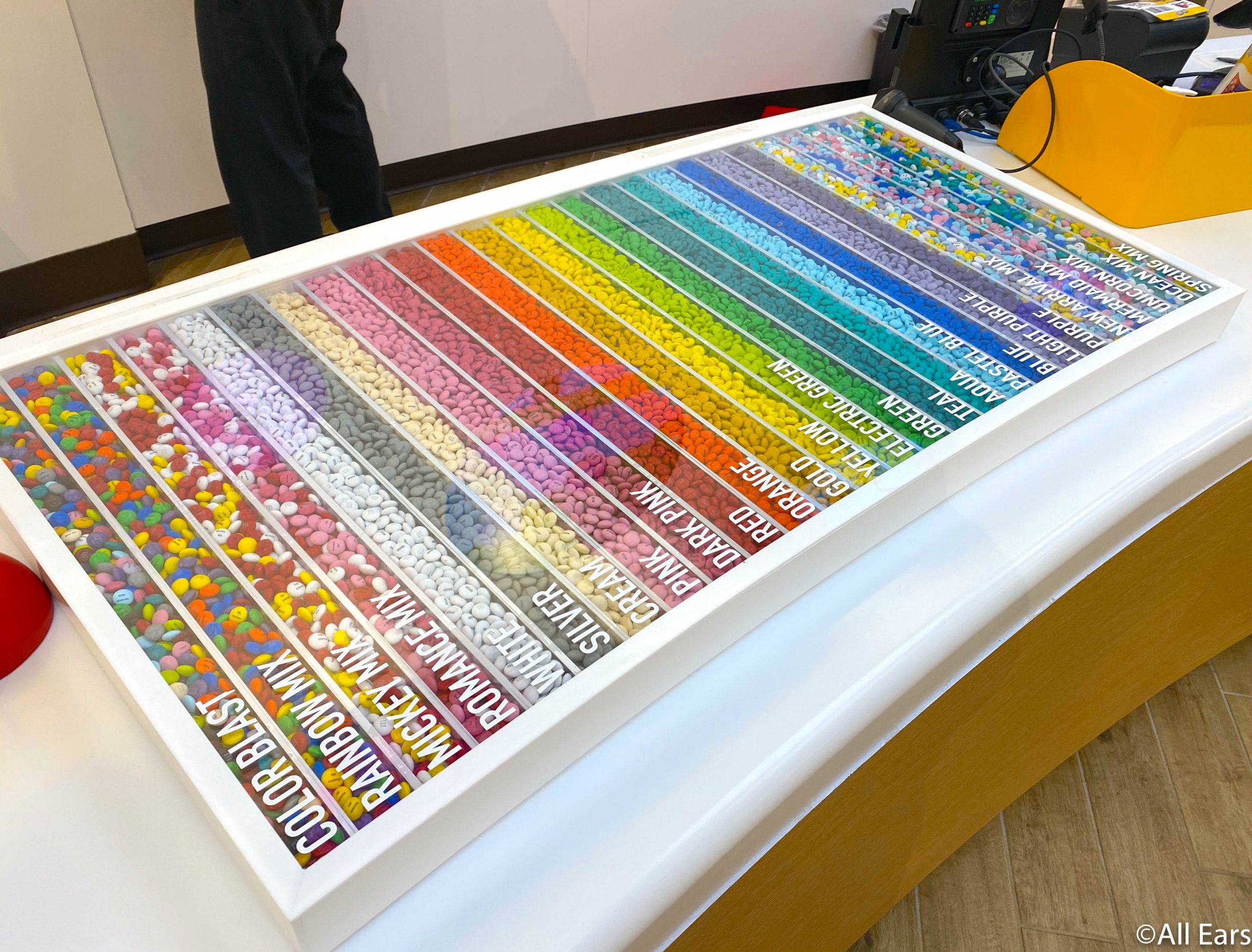 We took our order number and receipt up to the pick-up desk…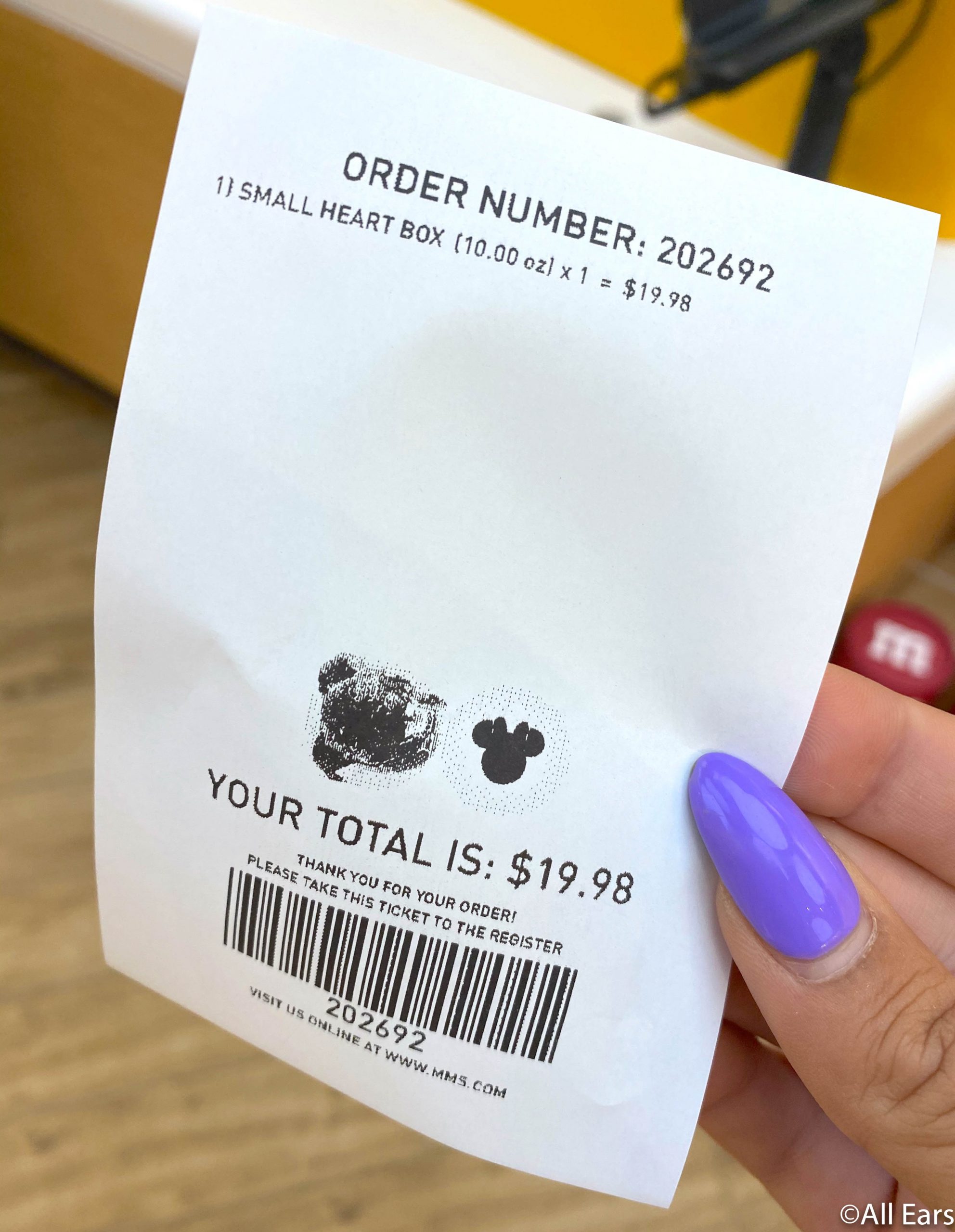 …where a Cast Member began making our personalized candy!
She told us to push the button to kickstart the image printing process…
…before she added the finished product to our custom bag.
And, um, we've never been so obsessed with M&M's before in our LIVES! Minnie Mouse might be cute and all, but Kronk is the real star of the show.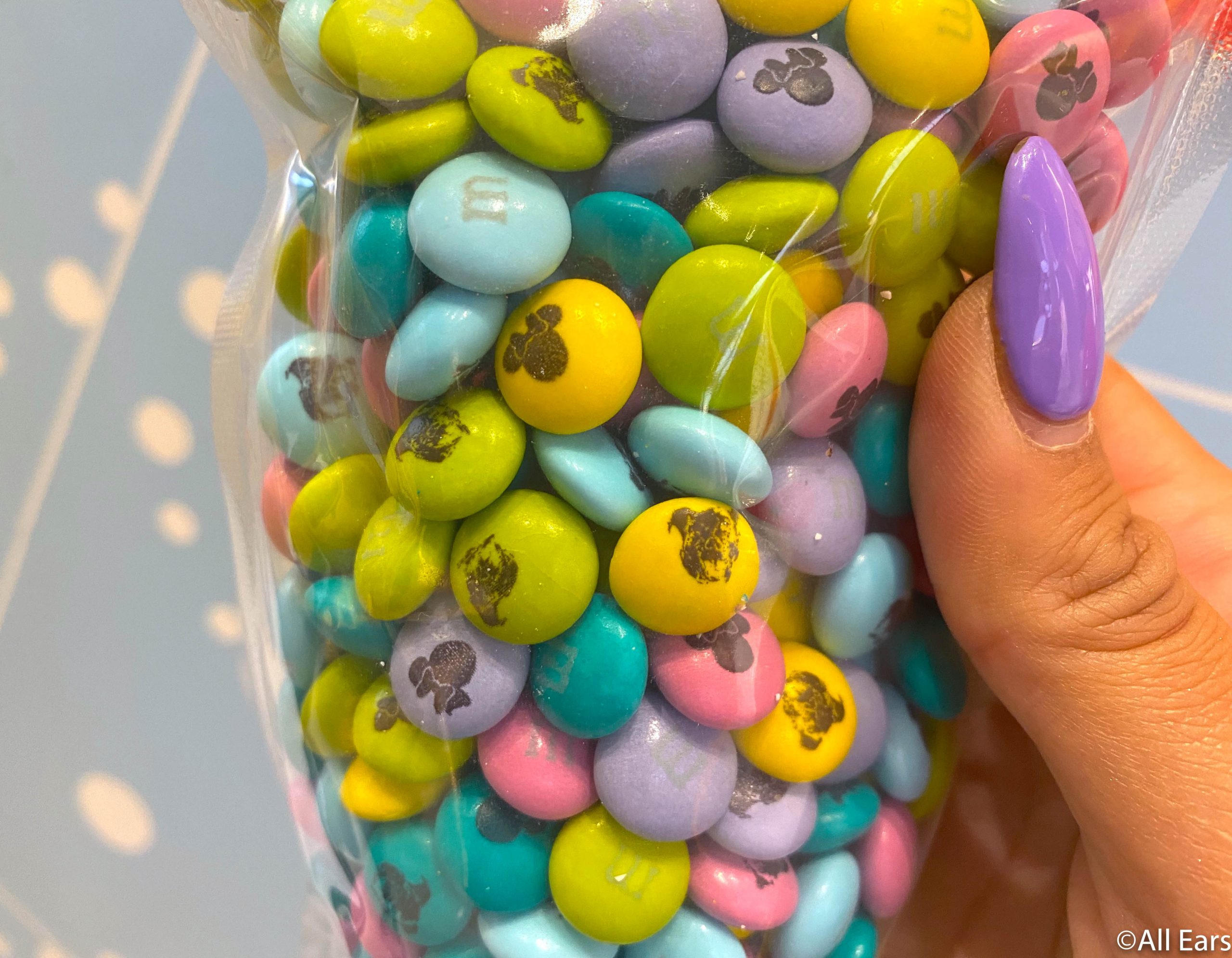 The Cast Member told us that pet photos usually don't print the best, but we discovered that our photos printed better on lighter color M&M's.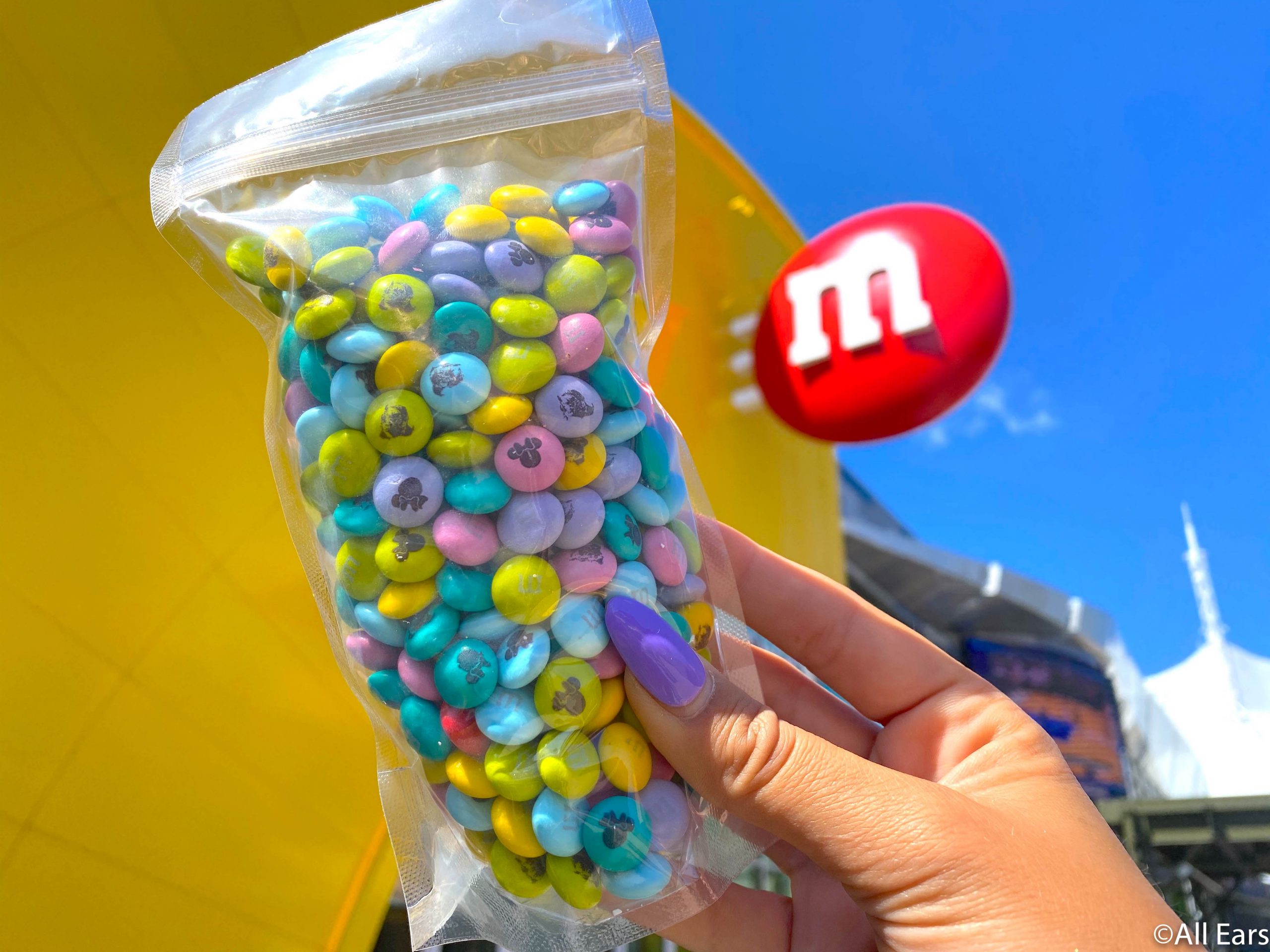 Annual Passholders also have the opportunity to snag a 10% discount whenever they're shopping at the M&M Store. But, we think that this is an experience you don't want to miss whenever you're in Disney Springs! Your entire family can help customize the treats you're going to take home. Or, you can give them as a special gift to your bestie with a photo together.
As we continue to make our way around Disney Springs, we'll give you a full look at all the other awesome experiences! Stay tuned with All Ears for more Disney news!
Have you visited the M&M Store yet? Let us know in the comments below!