When you head to Universal Orlando, you'll likely need somewhere to lay your weary head after a day of wizards and dinosaurs.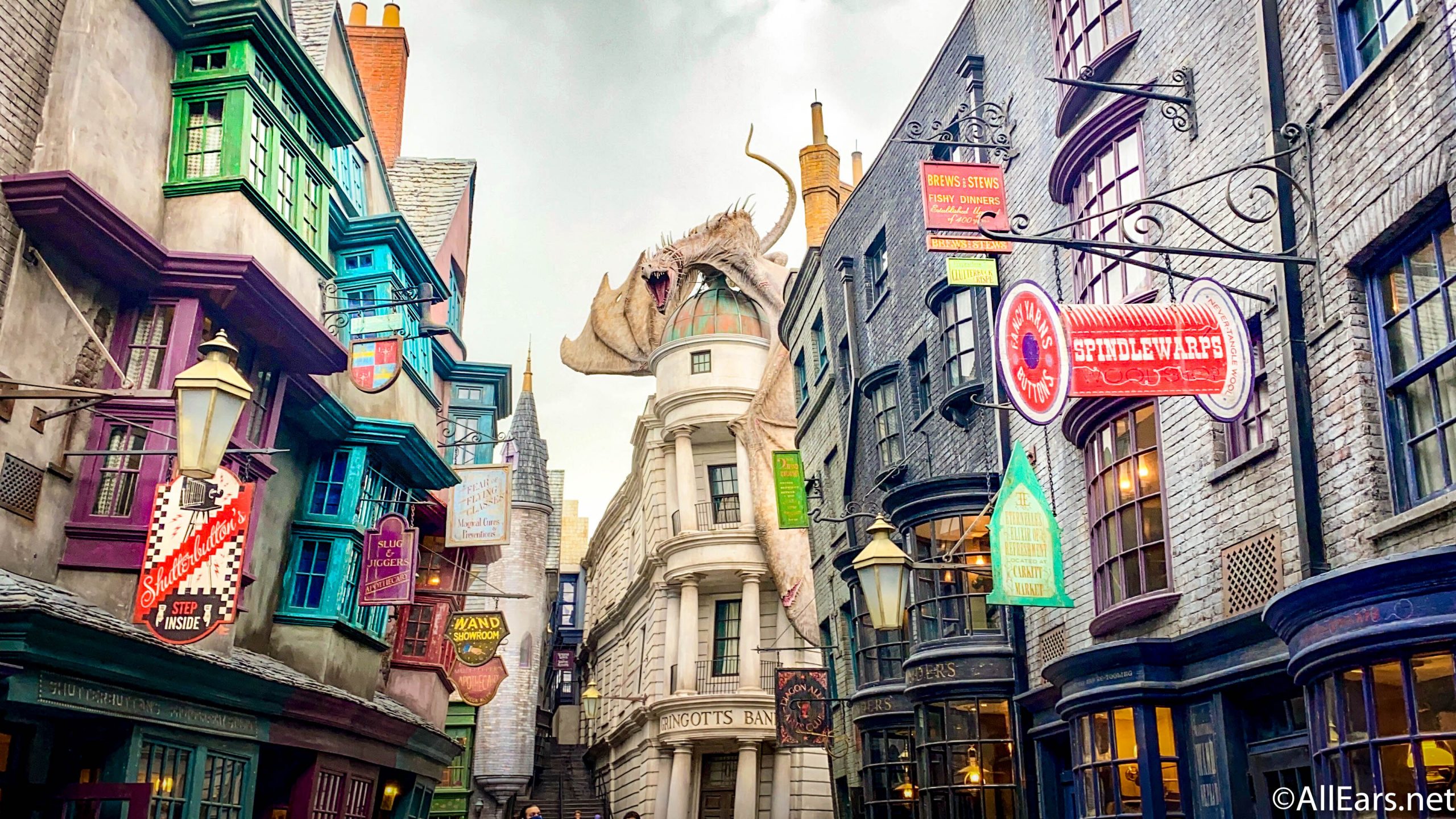 While some may choose to commute from Disney or other properties, we have to recommend our favorite resort at Universal Orlando: Loews Royal Pacific Resort.
This hotel comes with great perks (like free Express Pass!!!!) and is within walking distance to the parks. Let's take a little look around the hotel!
A Tour of Loew's Royal Pacific Resort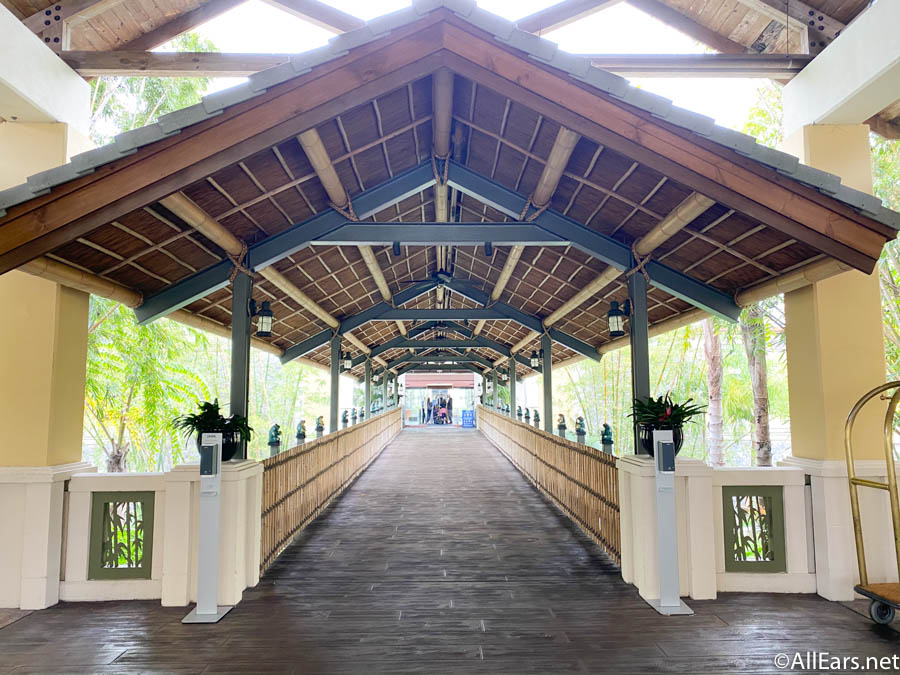 Royal Pacific has a South Seas island theme that can be seen around the lobby, rooms, restaurants, and decor.
How cute is the elephant garden outside the lobby?  A perfect spot to enjoy your morning coffee.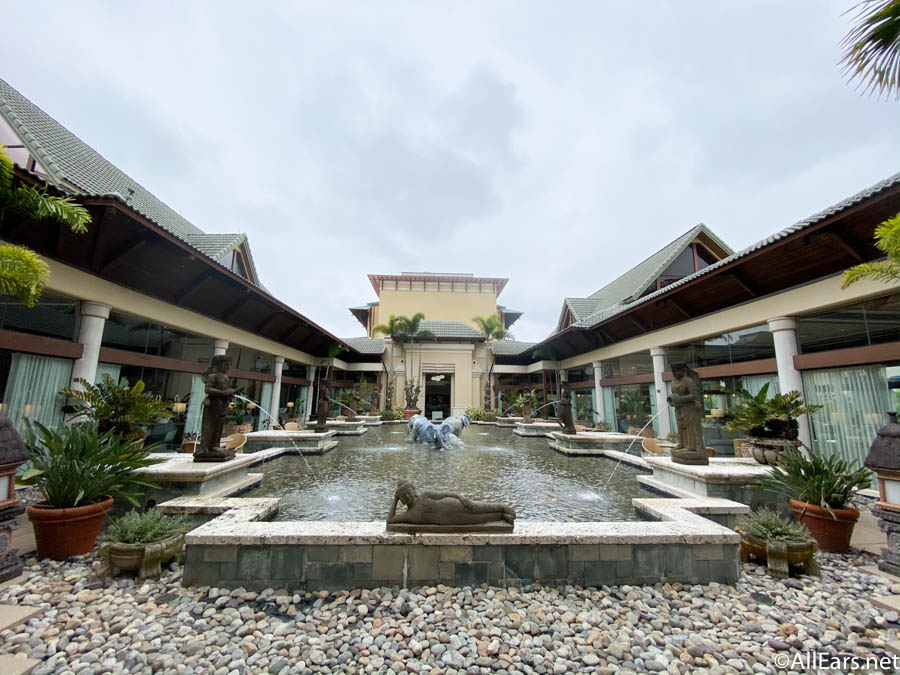 Restaurants
Off the lobby, you'll find the Tuk Tuk Market, a grab and go spot that sells coffee, snacks, and pastries.
Their signature item is a Tuk Tuk Pastry, which is like a homemade pop tart in a variety of sweet and savory flavors. They also have gigantic pretzels in different flavors such as Hawaiian and Jalapeno Cheddar!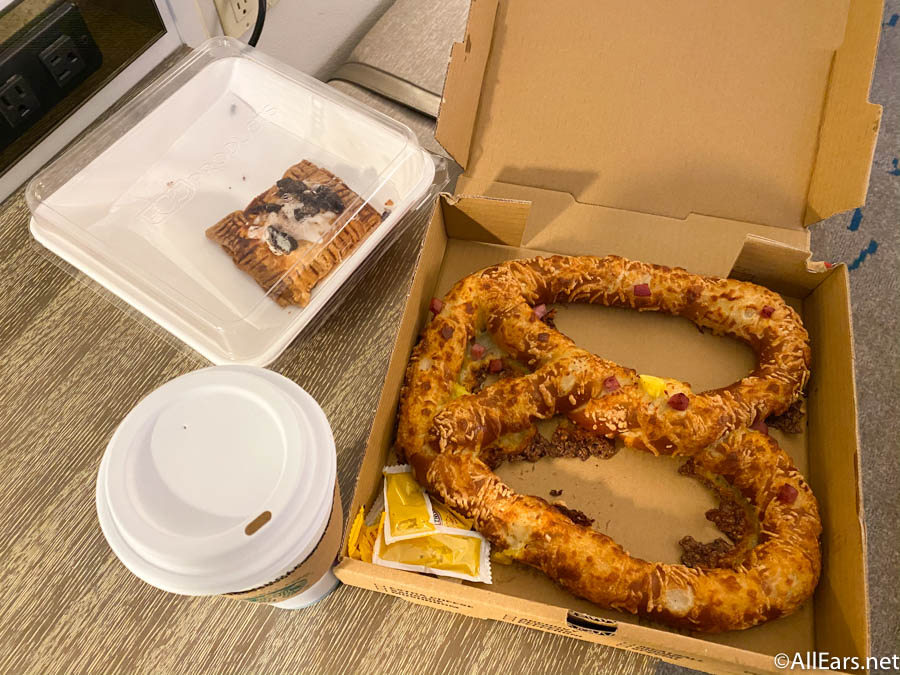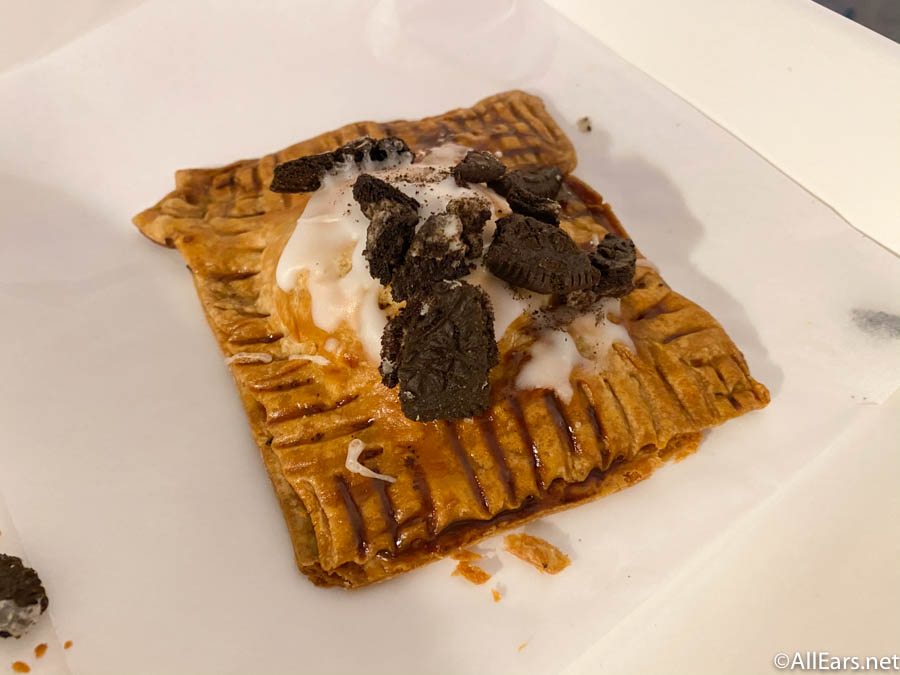 Also off the lobby is the Orchid Lounge Restaurant. They're open in the evenings and are known for their signature cocktails and sushi.
Downstairs, you'll find Jake's American Bar. This sit-down spot is known for burgers and beer, and is themed to a long-lost pilot named Jake.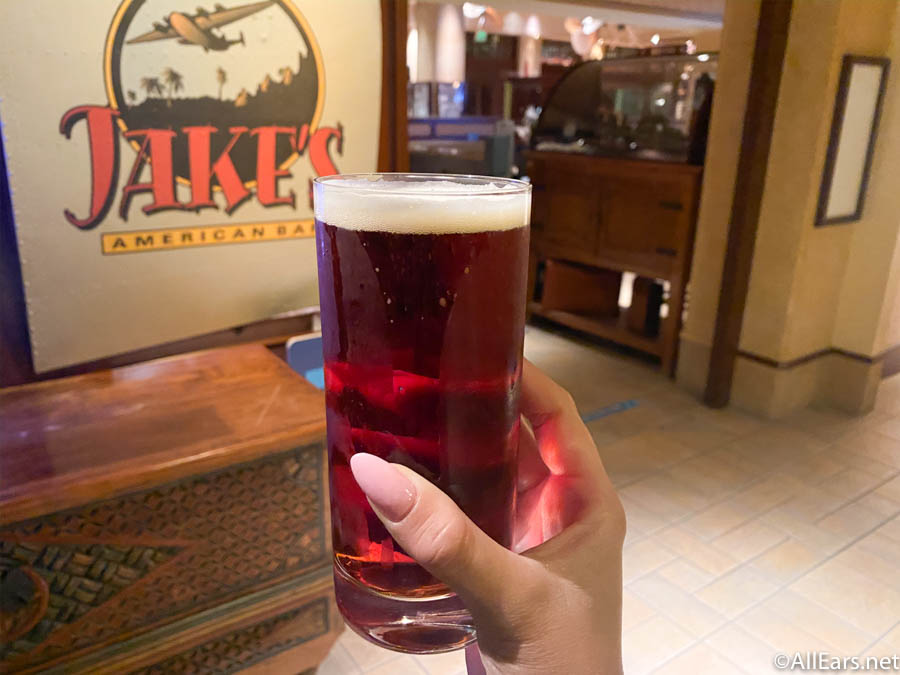 On the lengthy beer menu, they even have a signature beer brewed just for them — Jake's Original Red Ale.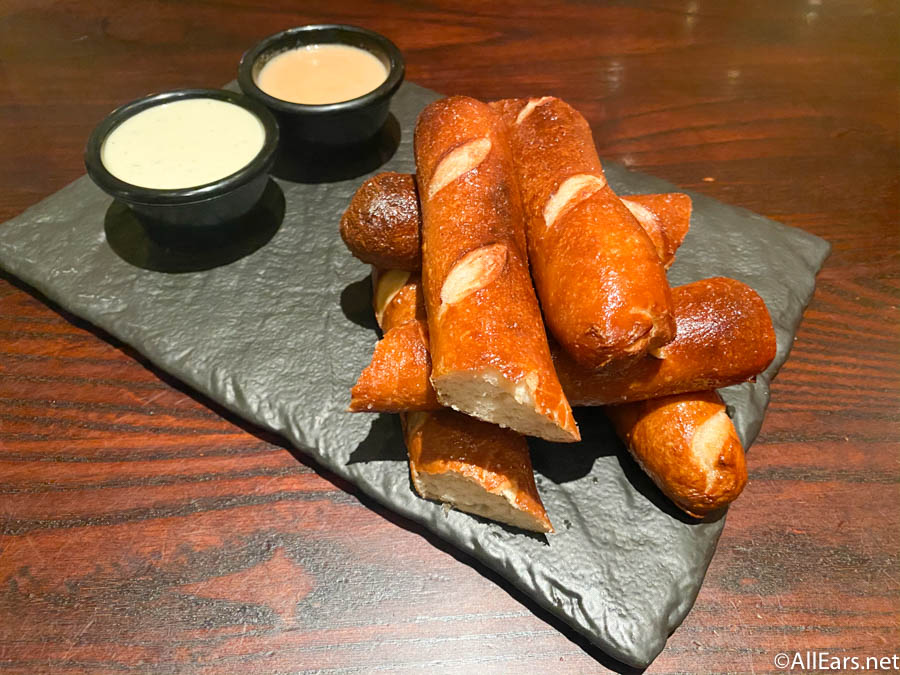 Their pretzel rods are, no joke, the best pretzels I have ever had.
Across from Jake's is the Island Dining Room. You can grab breakfast and dinner at this table service restaurant.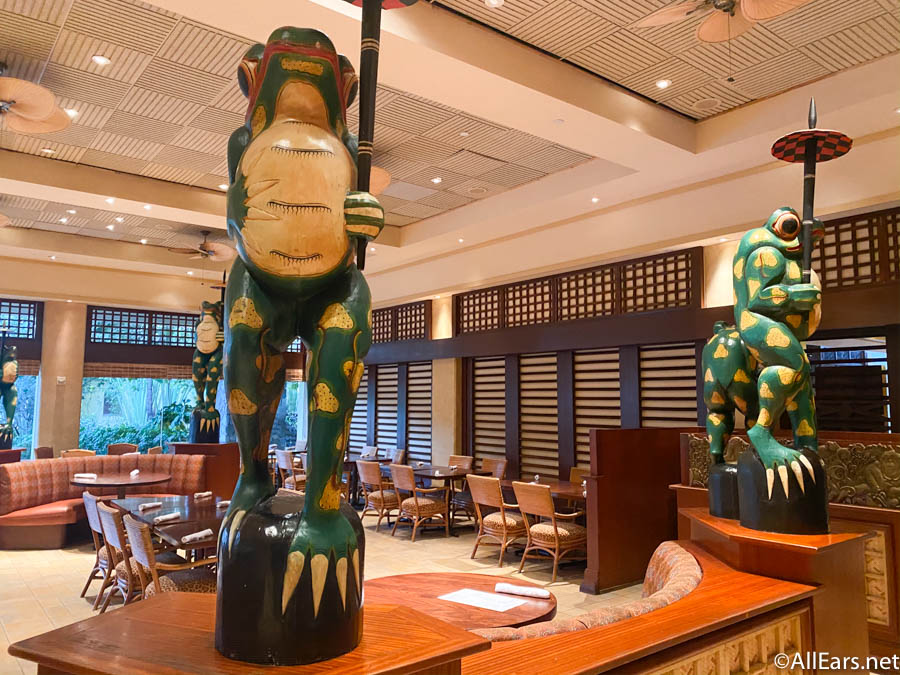 We grabbed an early breakfast before the parks — the Big Kahuna Breakfast is a sampling of their most popular items.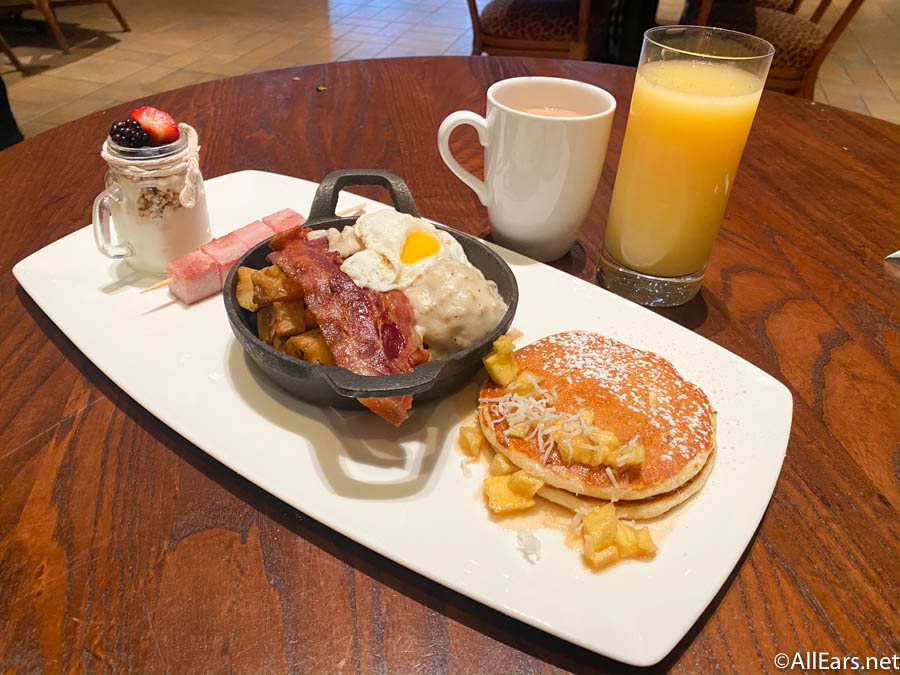 Royal Pacific has a pool bar (Bula Bar) and in-room dining available.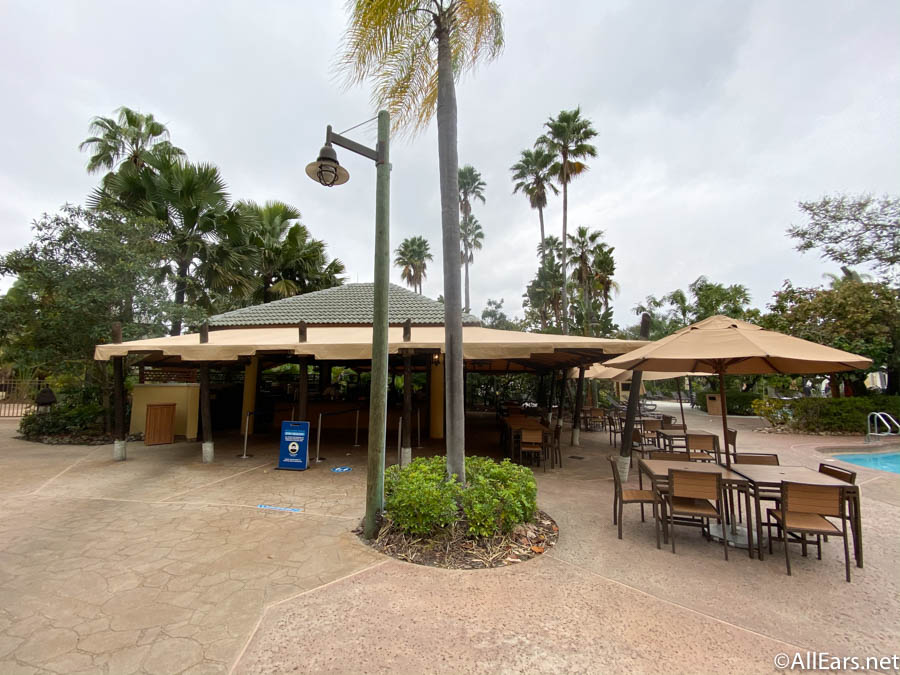 Amenities and Perks:
There is a wide variety of amenities and perks at Royal Pacific!
The biggest perk is FREE Universal Express Pass for your entire family, for every day of your stay — including your check in and check out days. This allows you to skip the lines at most attractions in the Universal parks and normally costs $100 a person (on average — it can run upwards of $200!) per day.
Another huge perk is Early Park Admission, meaning you have access to one or both Universal parks an hour early!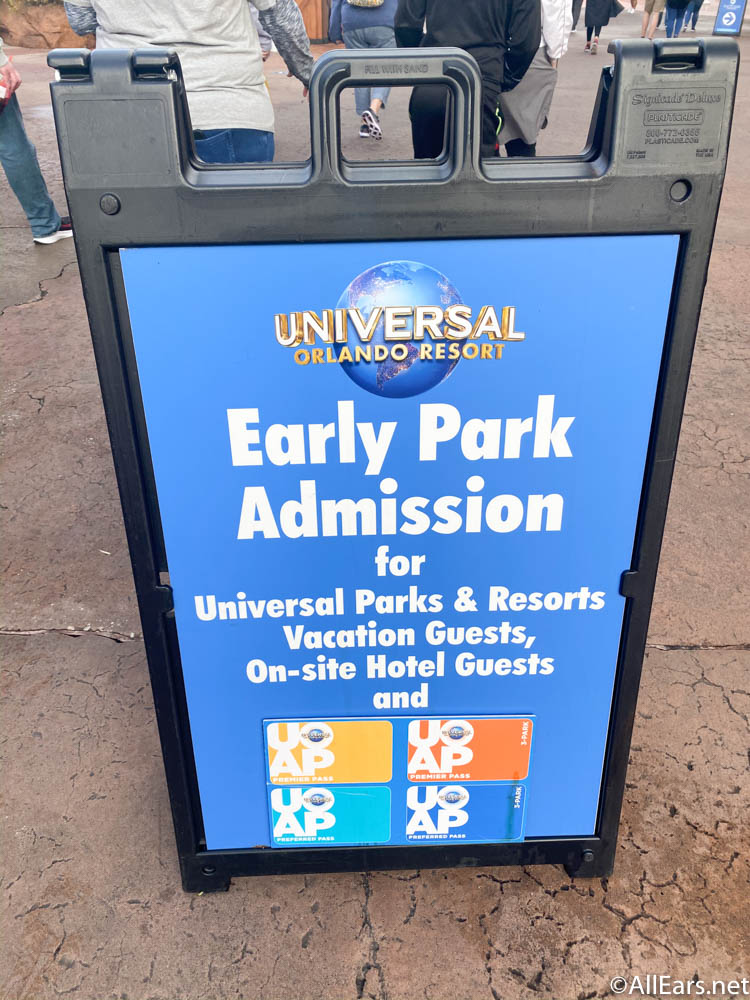 Another great perk they offer is a texting service! You can text the front desk with questions about the parks, towel requests, and more! They'll respond quickly with an answer.
On Site, check out the huge heated pool. It even has a ship setting!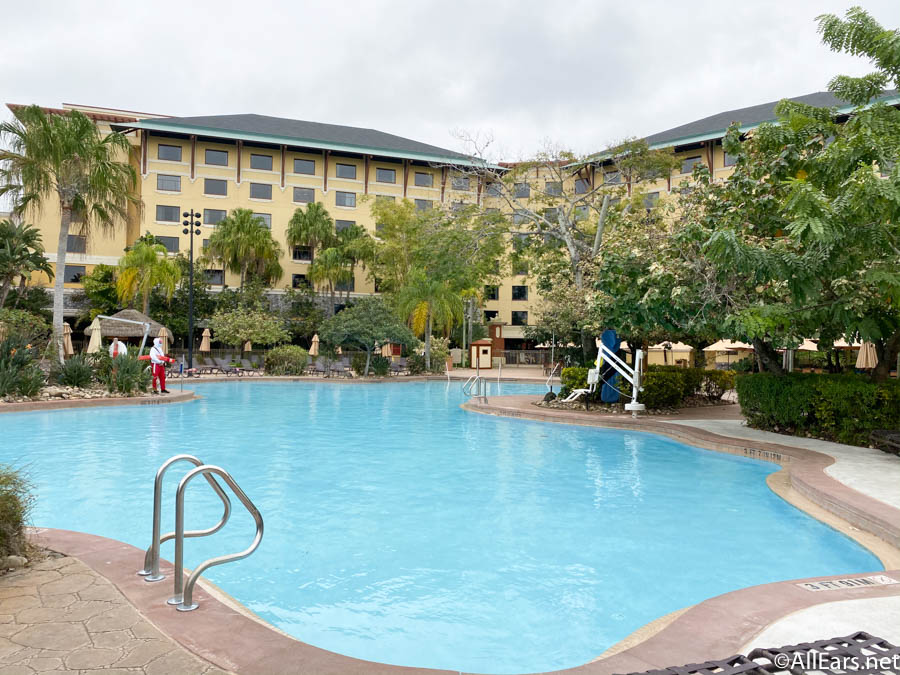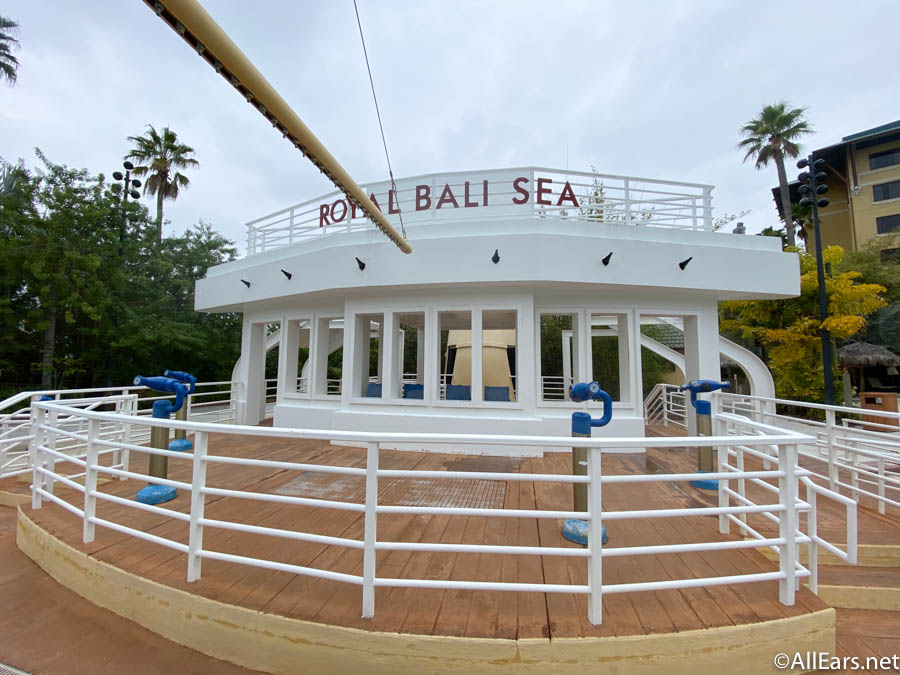 You can rent private cabanas to complete your pool day.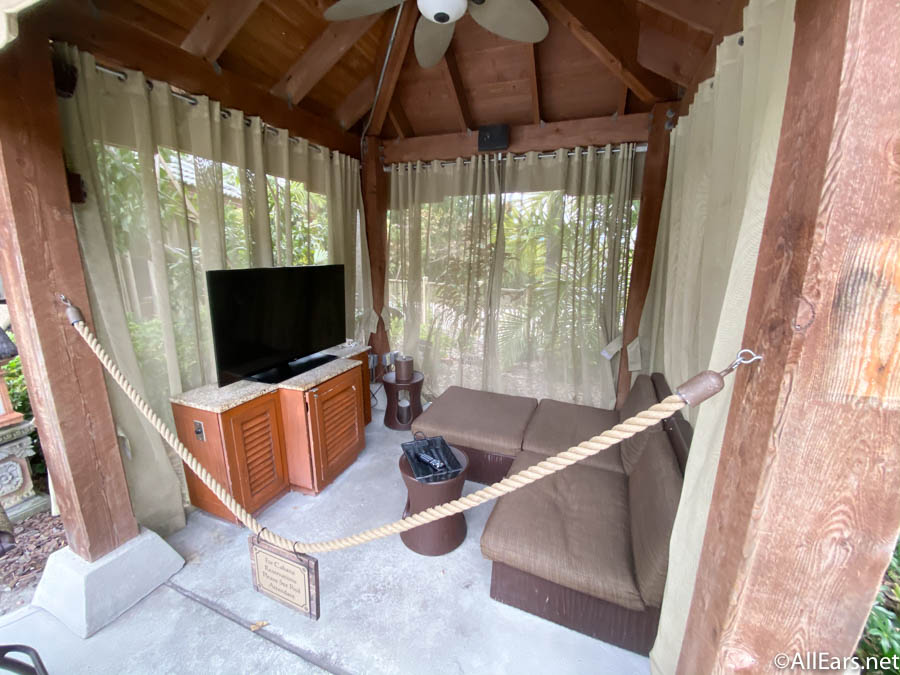 Near the pool, you can find the on-site gym.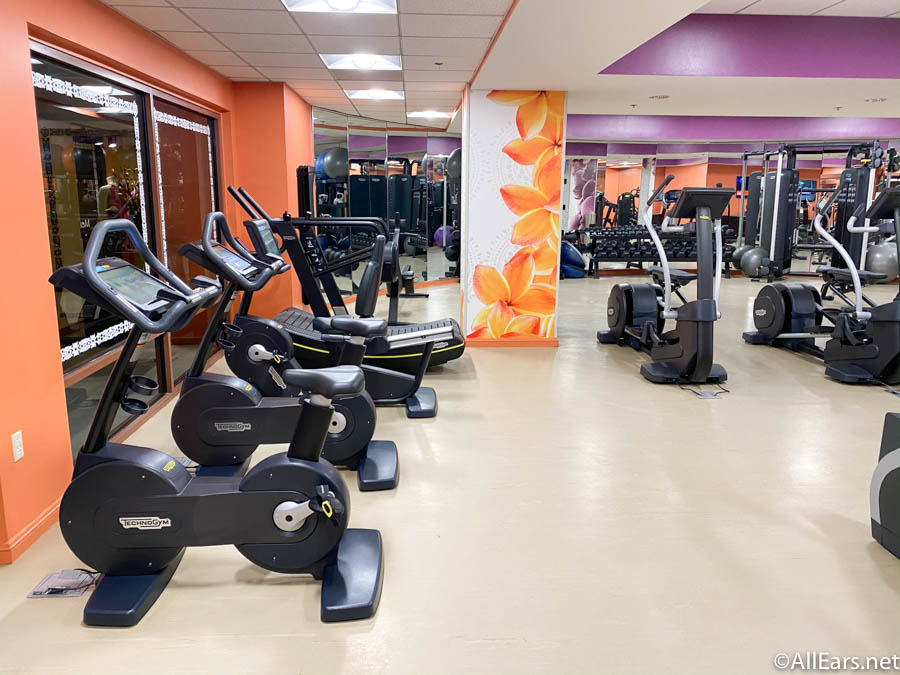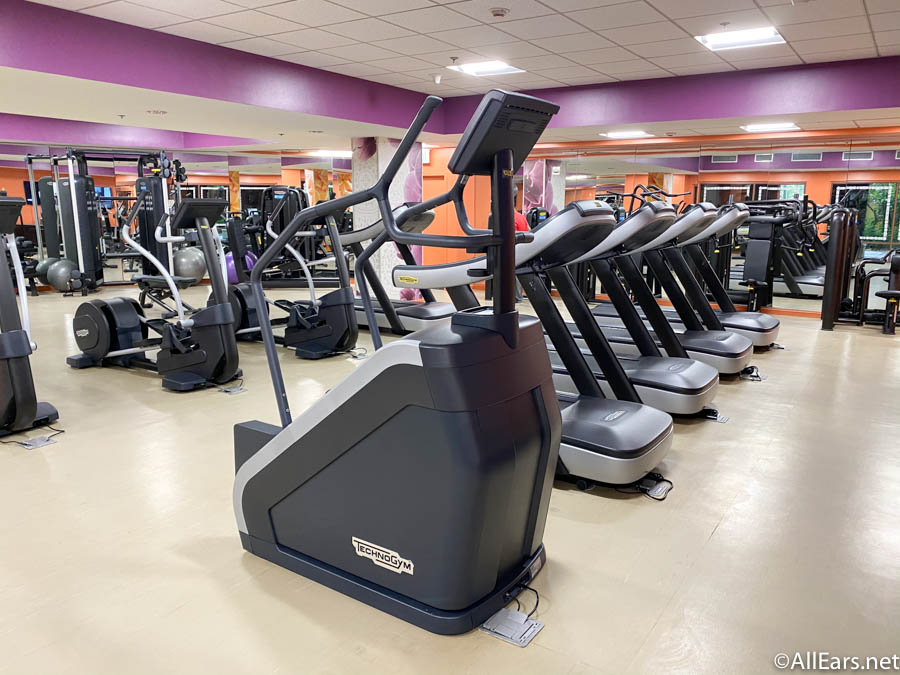 The first of the two shops is located near the gym and pool, called Treasures of Bali. Here you'll find swimsuits, towels, and other island apparel!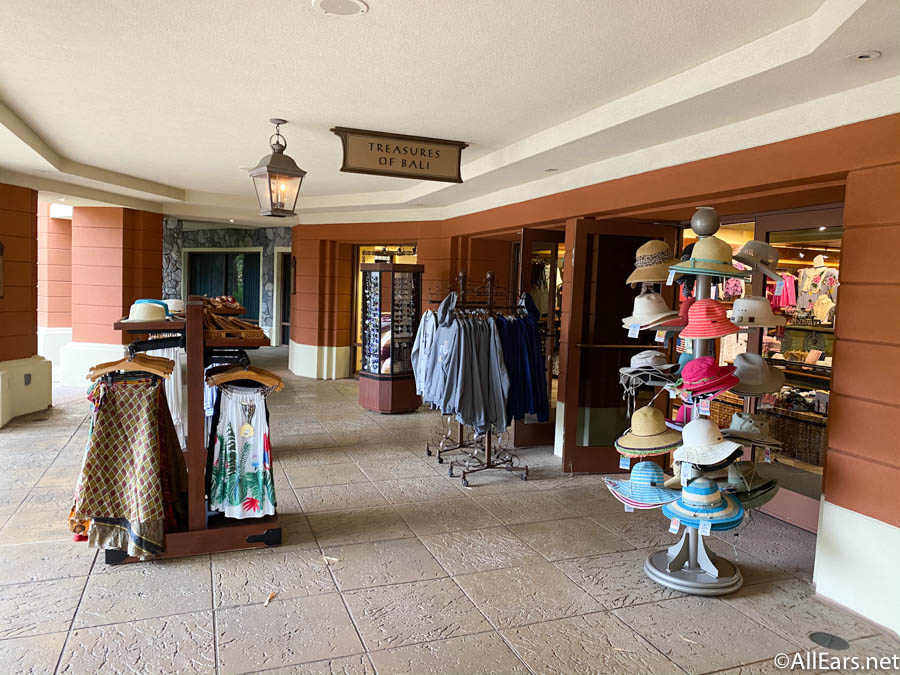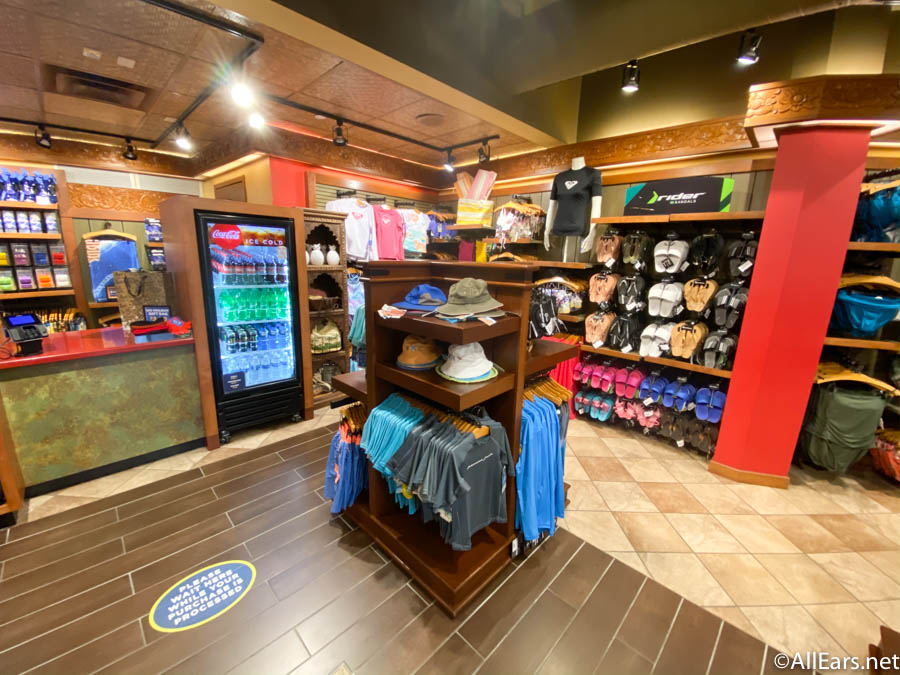 The second shop is off the lobby, called Toko Gifts. Here you'll find Universal Orlando products as well as some toiletries.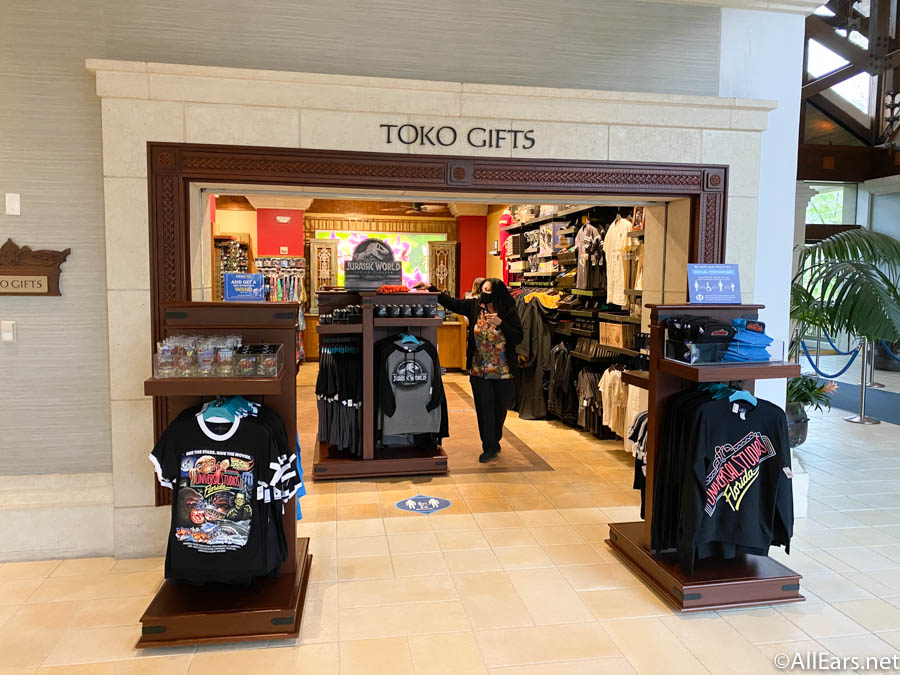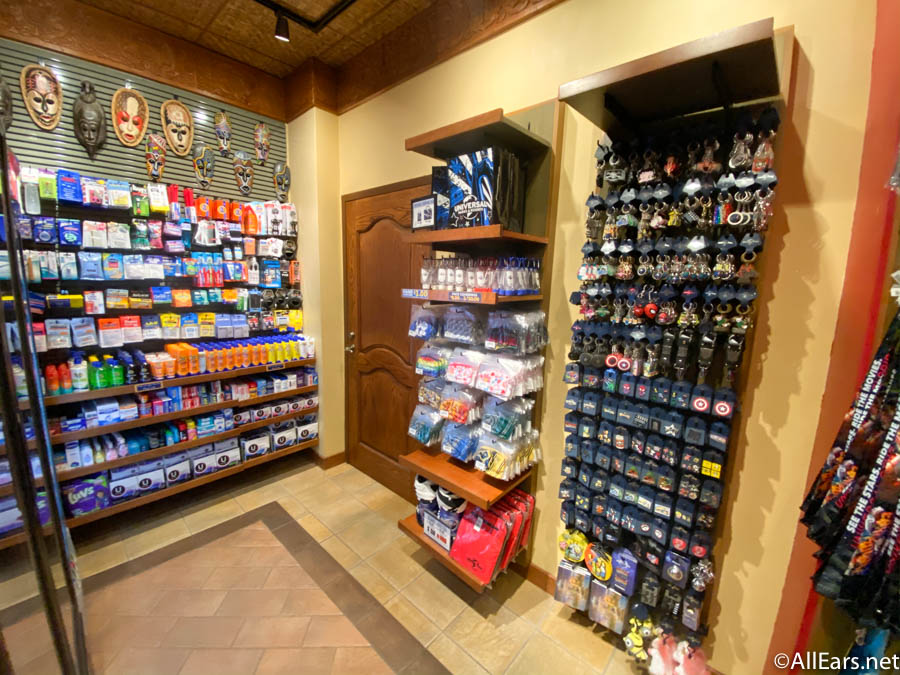 Transportation:
There are three ways to get from Royal Pacific to the theme parks and City Walk. First up, BOATS.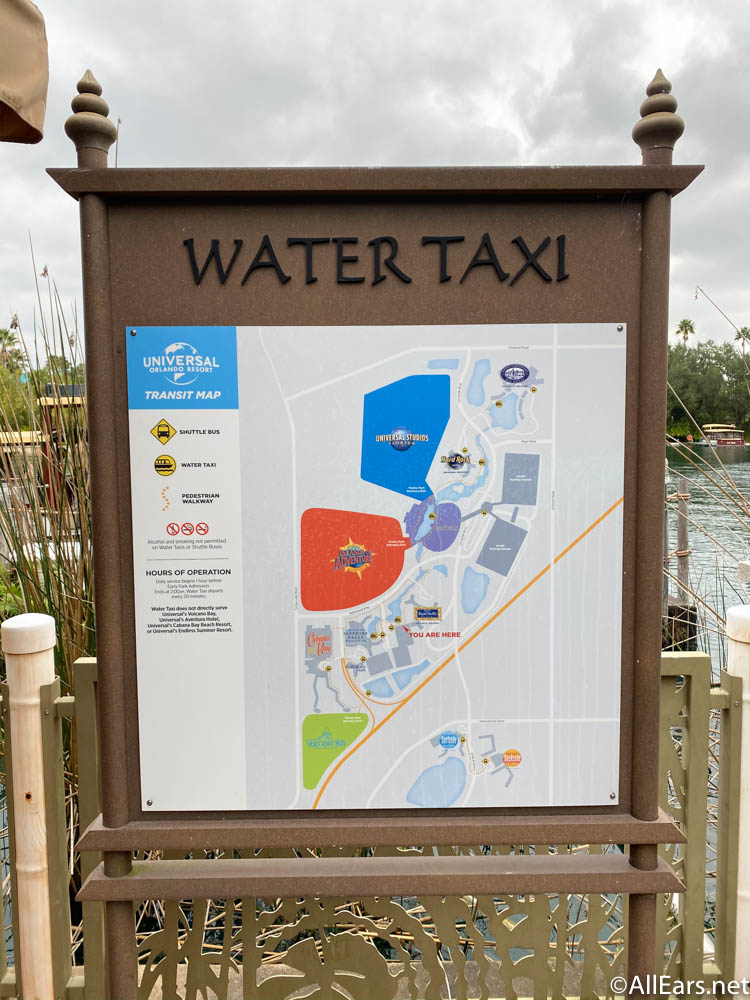 The water taxi will pick you up near the pool and drop you off at City Walk in between the two theme parks!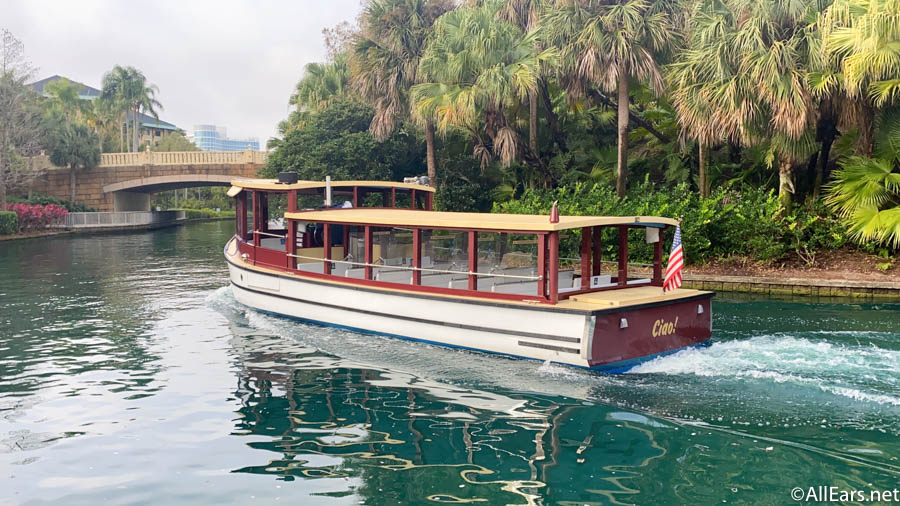 The buses will take you to City Walk, the theme parks, and the water park, Volcano Bay.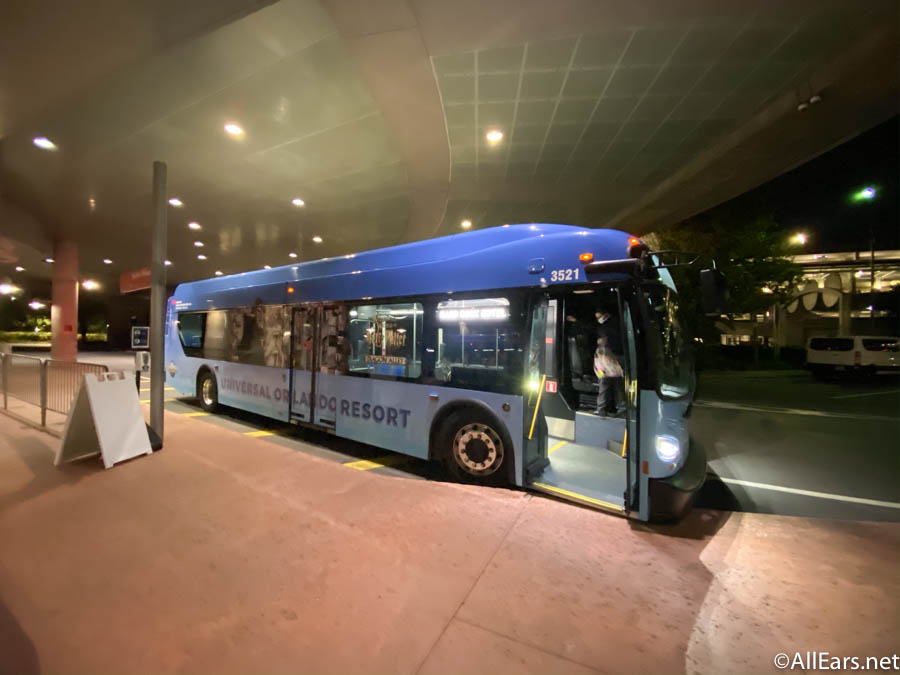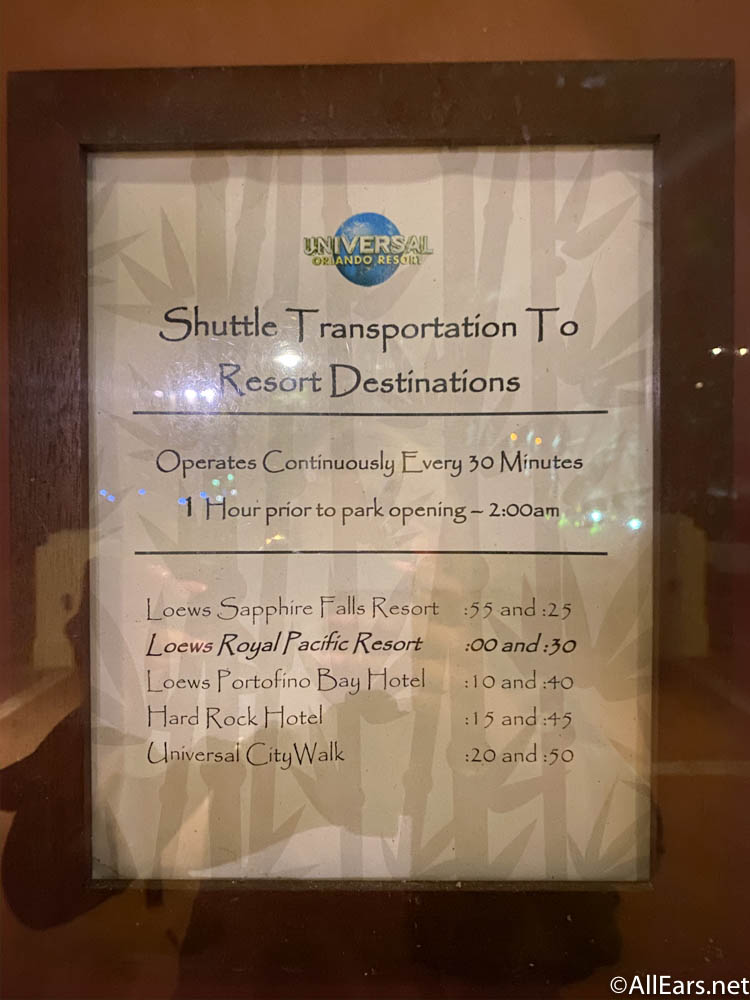 My preferred method to get to the parks? WALKING! The parks are just a short walk away, on a very scenic path.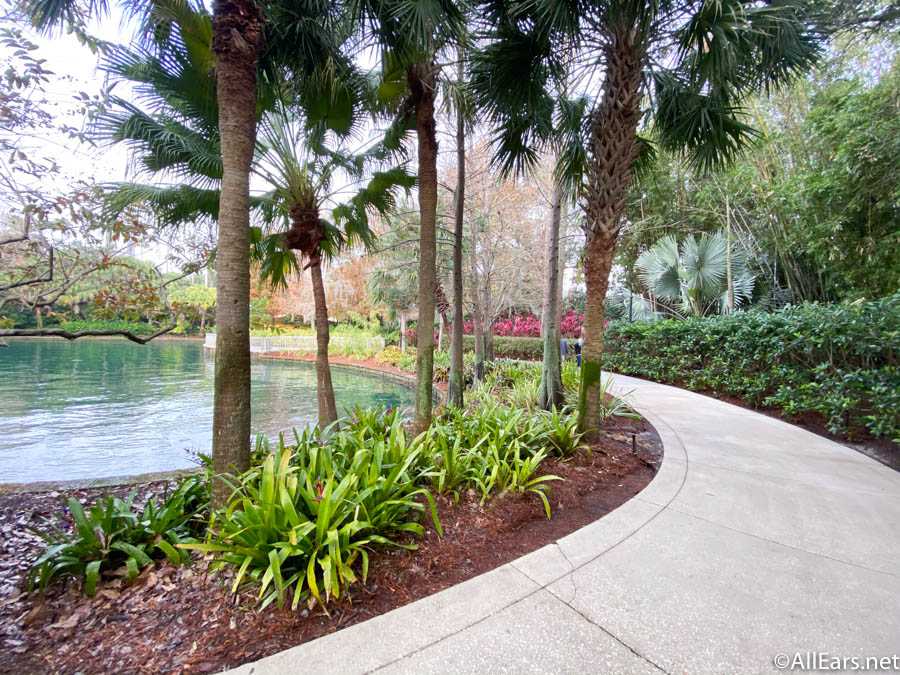 It took about 10 minutes to get from the resort to the park.
ROOM TOUR:
Let's check out the room! This is a standard queen room.
The room came equipped with two cozy queen beds and plenty of space.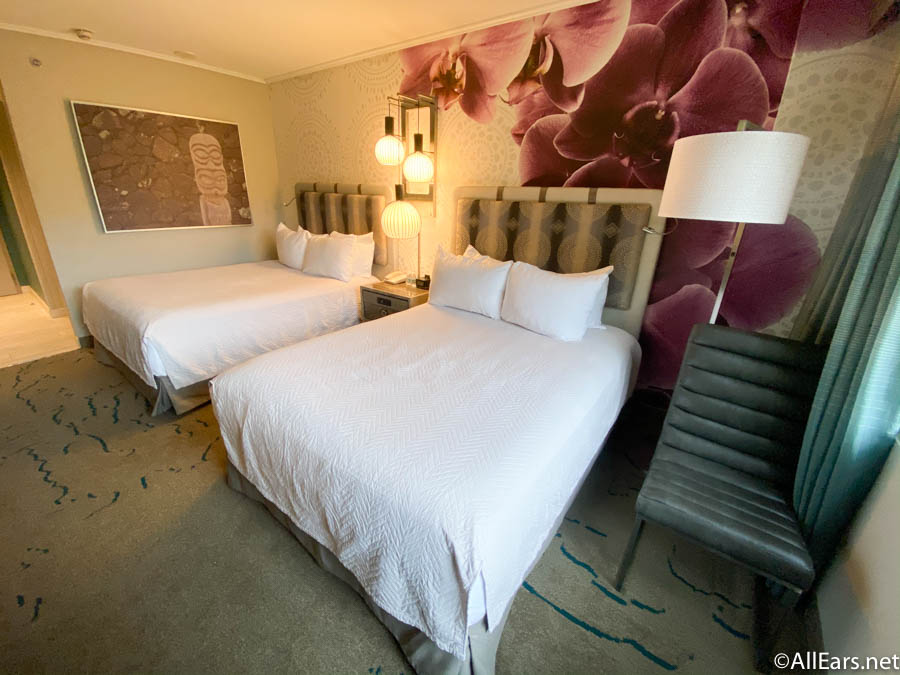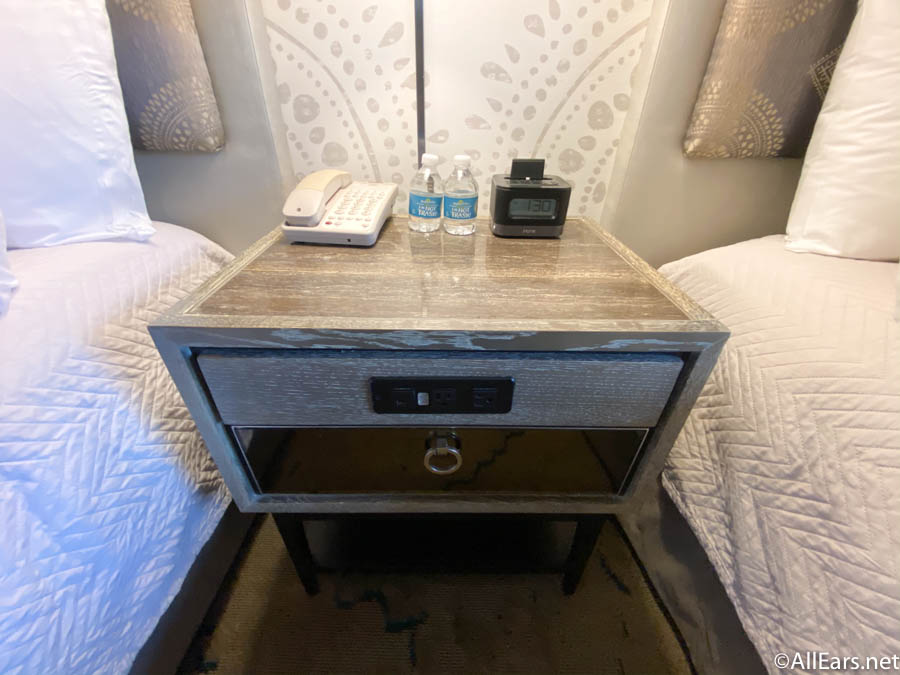 Next to the beds, there's a nice cozy chair with reading lamp, and across it you'll find a desk and chair…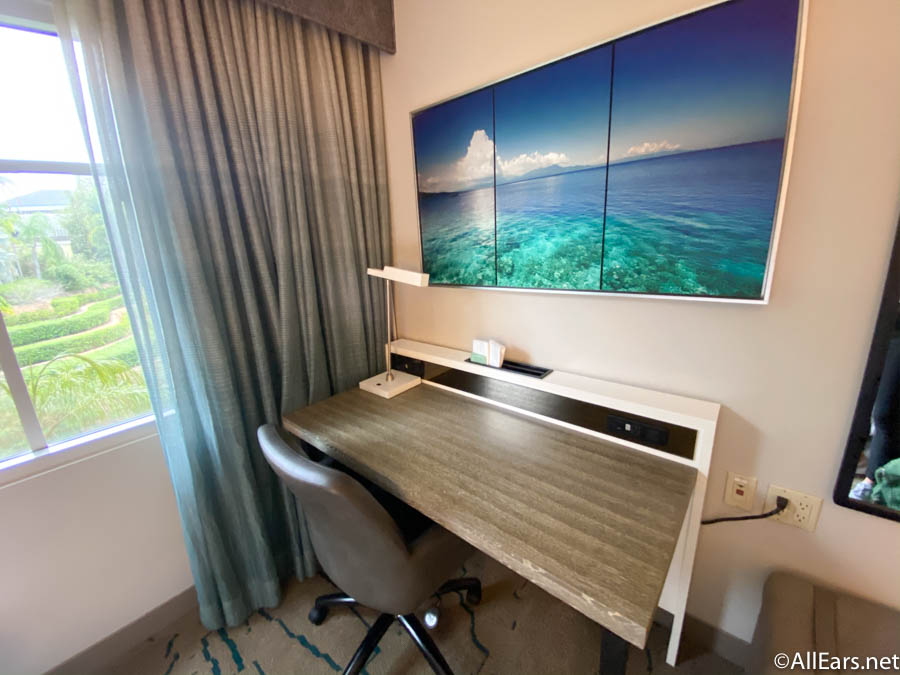 …as well as a large chest of drawers and TV.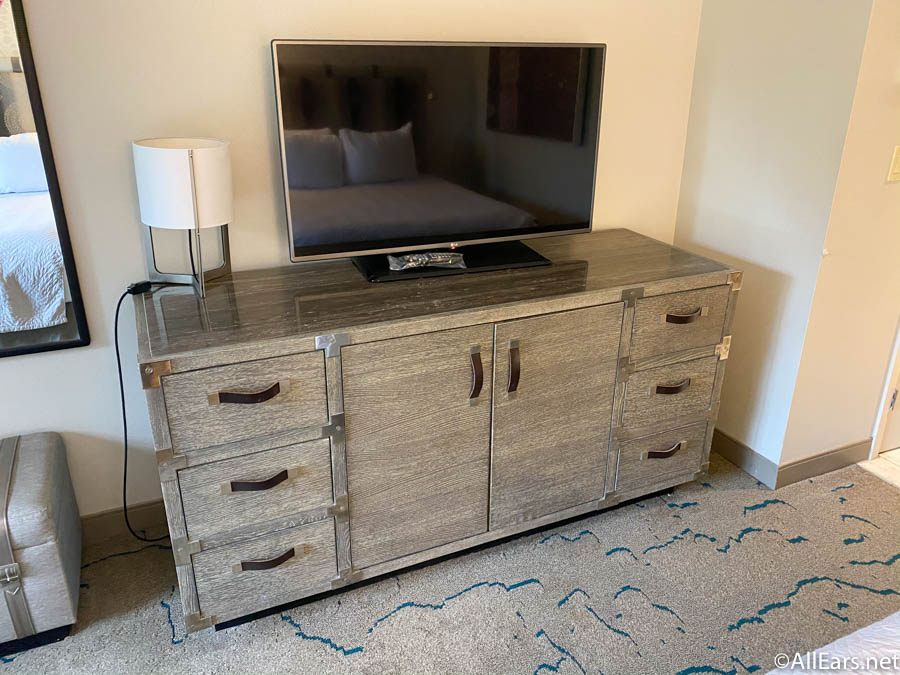 In the center of the dresser, you'll find a mini fridge and coffee maker.
There is a large closet, complete with safe and iron with board.
The large bathroom features great lighting, several mirrors, and toiletries. We also found plenty of towels!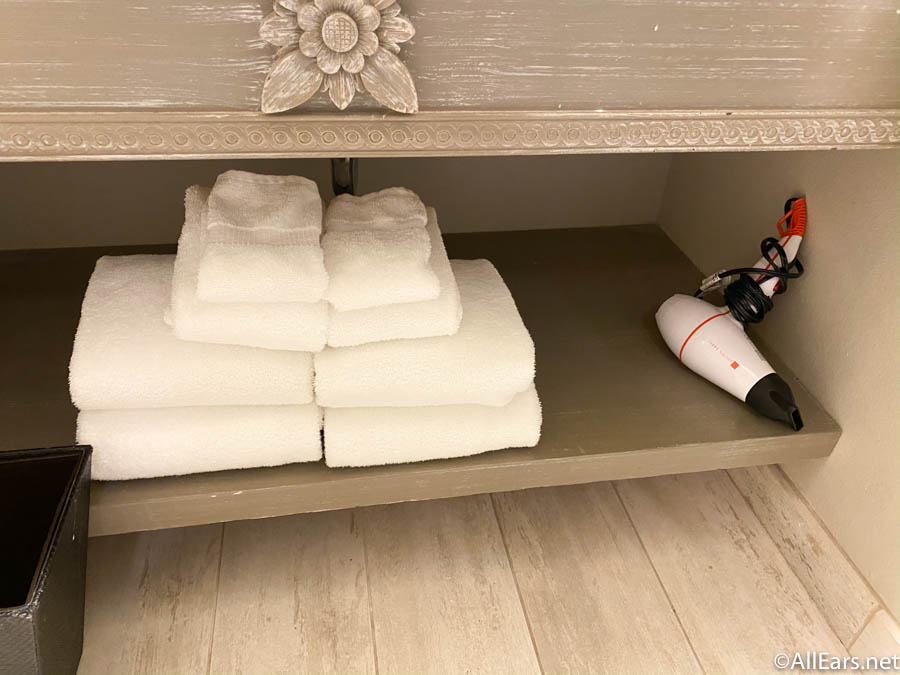 In its own section, you'll find the toilet and roomy shower.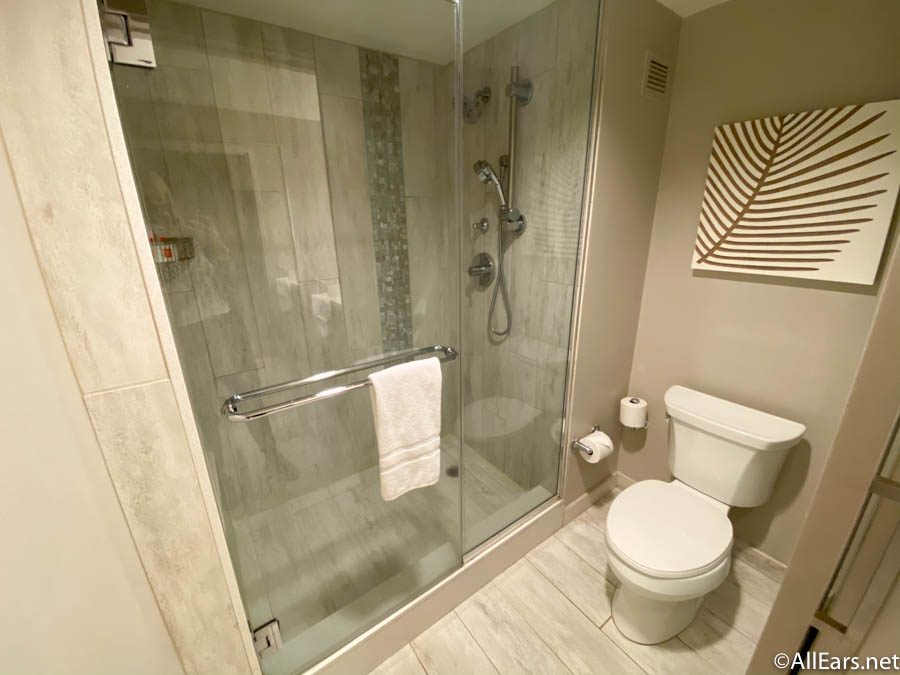 Royal Pacific is considered a Premier Resort because of the rooms and amenities, which is their highest category of hotel. Price-wise, we found this comparable to a lower level Deluxe Resort or Moderate Resort at Disney World.
Overall, I was really impressed with this resort! The room was nice and clean, the food was tasty, and the location is great.  Plus the HUGE perk of Express Pass makes this a great place to stay.
If you want to learn more about Royal Pacific, check out this full tour below — it includes dining reviews and how to take advantage of Early Park Admission!
Click Below to Take the Tour!
Have you stayed at Royal Pacific? Let us know what you thought in the comments!