Coca Cola Store Disney Springs Town Center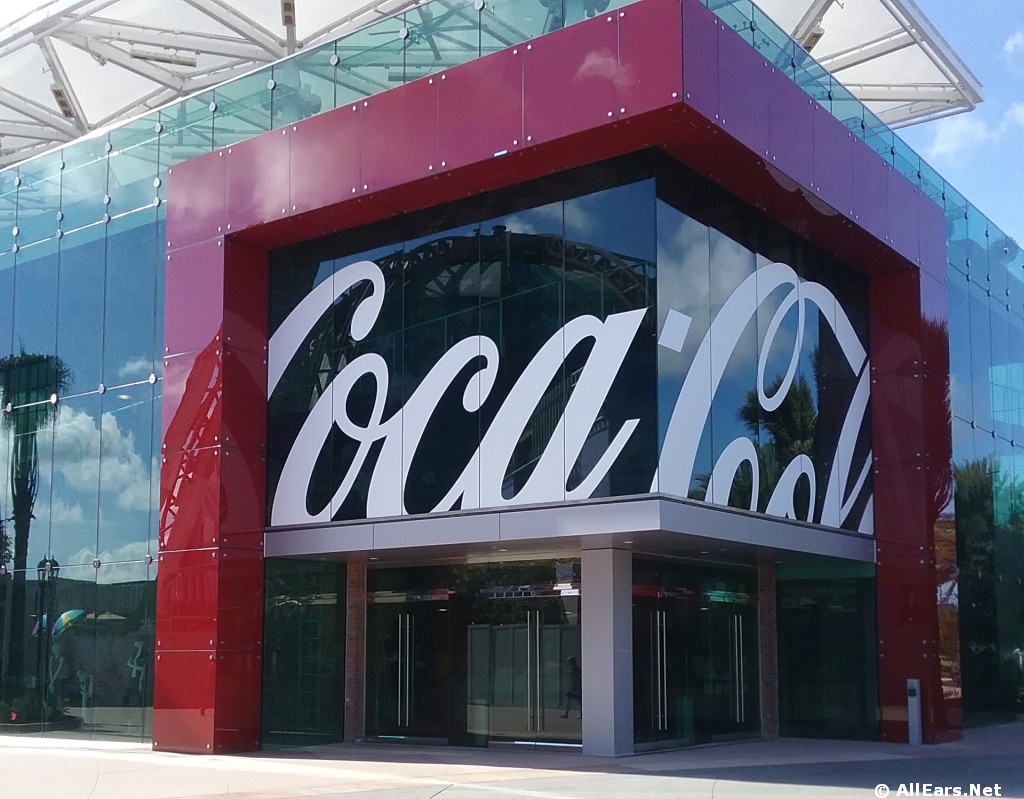 Coca Cola Store Orlando opened July 2, 2016, at Disney Springs.
Coca Cola Store Orlando is modeled after a 1920s Coca Cola bottling plant.
Inside, guests are welcomed by a 30-foot-wide blown-glass chandelier crafted from repurposed Coca Cola bottles. The store – one of only three retail locations operated by The Coca Cola Company in the United States – features a broad assortment of Coca-Cola branded merchandise. A line of sustainable fashion apparel and other handmade items crafted from recycled materials showcase the 5by20™ collection – an array of items created by women artisans from around the world.
Guests can visit the refreshing rooftop beverage bar and taste an ice-cold Coca Cola while taking in the sights of Disney Springs. For the ultimate Coke experience, guests can choose from a variety of Coca Cola brands from around the world such as Beverly from Italy and Thums Up from India, frozen beverages and over 100 drink choices via Coca Cola Freestyle®. A selection of specialty adult beverages is available in the evenings.
Guests can also share a moment with the famous Coca Cola Polar Bear. Bear hugs, high fives and photos will all be welcome!
If you have comments or tips to share with others about touring Disney Springs, please let us know.