If you're looking for a little something by which to remember your Walt Disney World vacation, you can load up your suitcase with Disney mugs, pencils, keychains, magnets, postcards, and every character plush imaginable. But these common items are just scratching the surface when it comes to merchandise!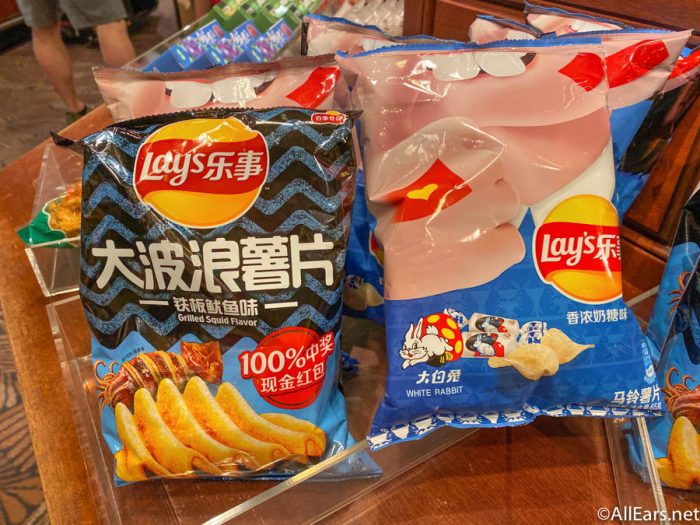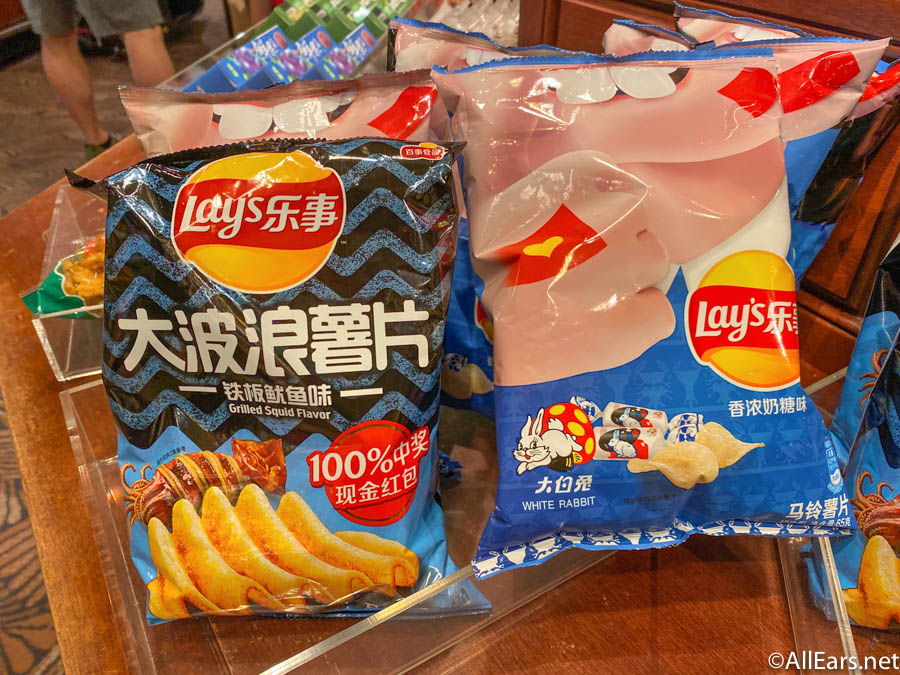 Dig deep enough and you'll find some really unique items to take home with you.
Here are just a few of the unique souvenirs you'll find at Walt Disney World!
Goodies from the Japan Pavilion
The Japan Pavilion in EPCOT is packed with souvenirs you'd never expect to find at Disney World. The pavilion is famous for snacks that many Americans aren't usually accustomed to like Shrimp Chips, Dried Crab, and packaged Squid Peas. We've found Cucumber, Spicy Crayfish, and Numb and Spicy Hot Pot potato chips. Plus, Ocean Salt Kit Kat bars and other fun candies. We recommend stopping in here to see what other interesting snacks you'll find!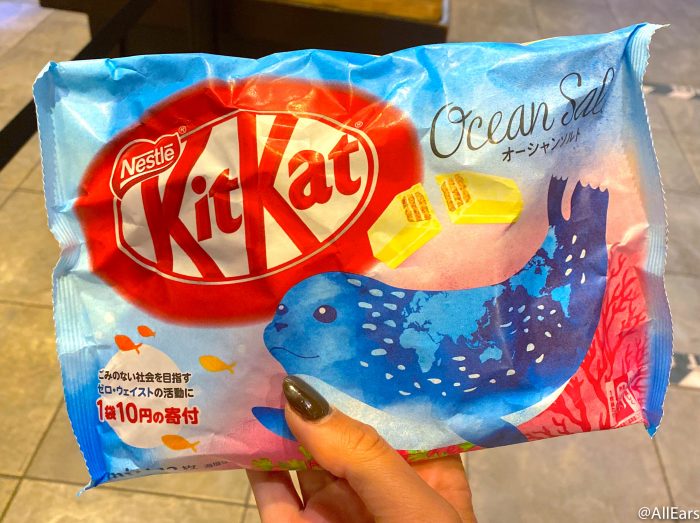 Star Wars: Galaxy's Edge Creatures
Galaxy's Edge is packed with awesome merch like custom lightsabers, remote-controlled droids, and entire wardrobes inspired by the Star Wars saga. Our favorite hidden gems are the Star Wars animals that you can adopt from the Creature Stall in Batuu. This is where you'll find Loth-Cats, Kowakian Monkey-Lizards, and Krykna Spiders. New this year is the talking Porg Shoulder Plush that won us over when we heard its first screech!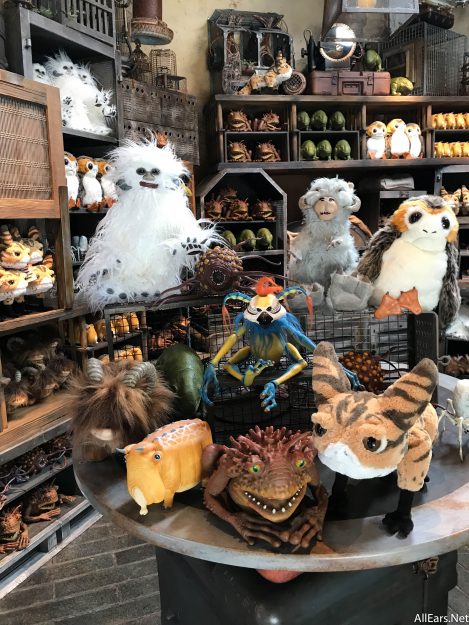 Carnival Prizes
Head to DinoLand USA for a chance to win some fun carnival prizes! These aren't cheap souvenirs that fall apart as soon as you get them home, either. They're usually high-quality plushes that you won't find in other parts of Disney World. Fossil Fun Games has a few booths with carnival games and prizes to be won!  The games cost $5 per ticket, and you'll have a chance to win cute Mickey, Minnie, or dinosaur plush! If you don't win a stuffed plush, you'll at least have fun trying!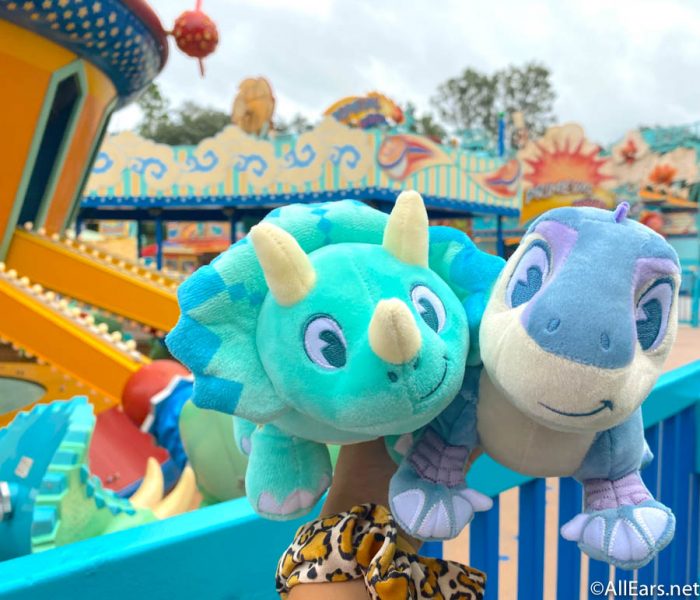 Baby Yoda Animatronic
Baby Yoda (AKA "The Child," AKA "Grogu") is all the rage at Disney World right now. You'll find an entire section of merchandise dedicated to the cutie pie, frog-eating alien at World of Disney. The coolest take-home item is the "life-size" Baby Yoda animatronic. The doll walks, talks, and melts your heart with every movement. He comes with a remote control so he can toddle by your side during your adventures. This is absolutely one of the most unique finds at Disney World!
Real Pearl Straight from an Oyster
The pick-a-pearl kiosks allow you to choose an oyster, pry it open, and discover a hidden treasure inside! Each oyster contains at least one pearl, and you can have it strung on a necklace or placed on a ring at the kiosk. It's a fun experience and a unique souvenir to take home. The pearls themselves are $14.99 each and come in a variety of colors. You don't know what size or color you'll retrieve when the oyster is opened so that's half the fun! The kiosk that's currently open is The Pearl Factory located in Disney Springs.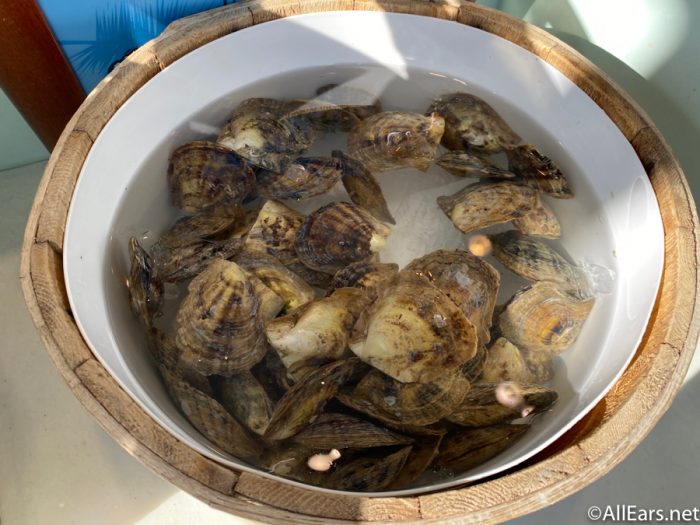 Authentic Italian Masks
The Italy Pavilion has a ton of gorgeous souvenirs that are unique to the country. We especially love the huge assortment of Venetian Carnival Masks that are on display in La Bottega Italiana gift shop. The masks are hand-crafted, painted, and shipped from artists in Italy. You can also paint your own mask here! You'll purchase a blank papier-mâché mask and be provided some materials to create your own take-home masterpiece.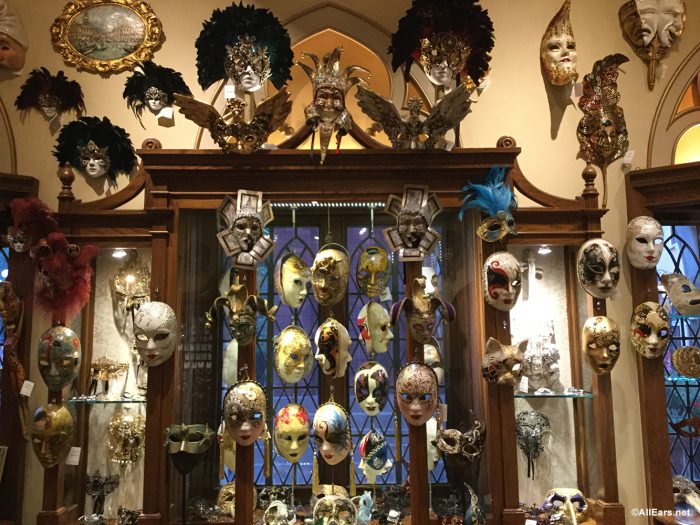 Pandora Banshee
Much like the other-worldly creatures in Galaxy's Edge, you can also take home your very own Pandoran banshee! The banshees are a big part of Pandora – The World of Avatar. You'll fly your own banshee on Flight of Passage then exit through the Windtraders gift shop. It's here that you'll find a variety of colored, talking banshees that you can adopt and take home with you. The adoption is complete with an official certificate! Once you've adopted your banshee, you can play it on your shoulder and carry it around during your trip.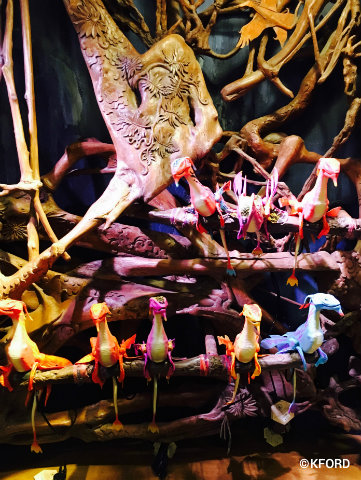 Personalized Souvenirs
You can customize a boatload of merchandise at Disney World. Some items include ornaments, phone cases, Mickey Mouse Ears, engraved glassware, and so much more. Pick your favorite and add your family name, date, or the occasion you're celebrating. One of our favorite unique and customizable souvenirs is the beautiful painted parasols and silhouettes. The parasols come designed with Disney elements, and the silhouettes are hand-cut works of art.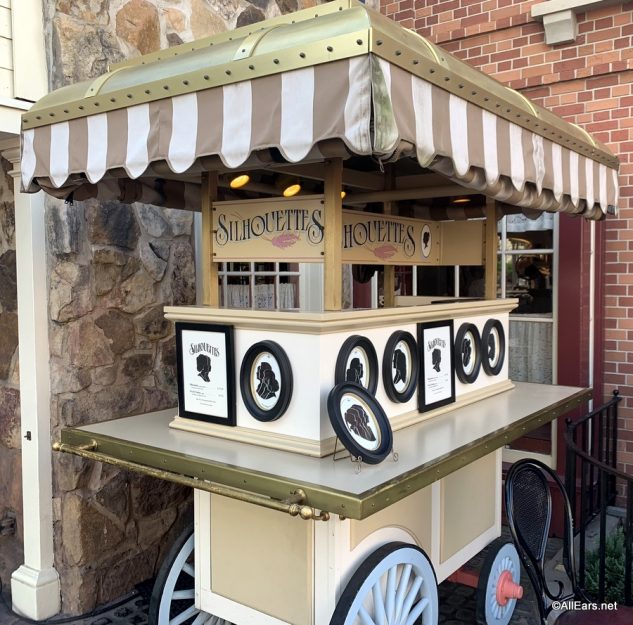 This really just skims the surface when it comes to unique souvenirs at Disney World. You'll find something different in every gift shop at the theme parks. Pick up a cursed medallion from the Pirates of the Caribbean gift shop or a traditional pickle ornament from the Germany Pavilion! Keep your eyes peeled when perusing the shops and you're sure to find something interesting!
Now, we wanna hear from you! What's your favorite unique souvenir from Disney World? Let us know in the comments!
Join the AllEars.net Newsletter to stay on top of ALL the breaking Disney News! You'll also get access to AllEars tips, reviews, trivia, and MORE! Click here to Subscribe!