Wanna know a secret? I'mma let you in on the best Disney souvenir.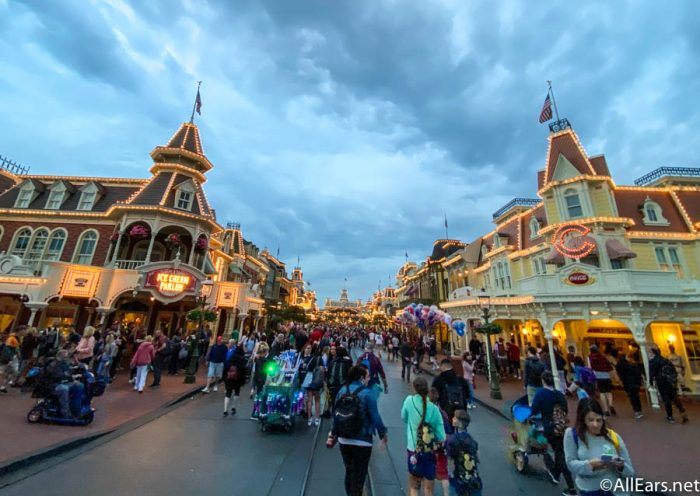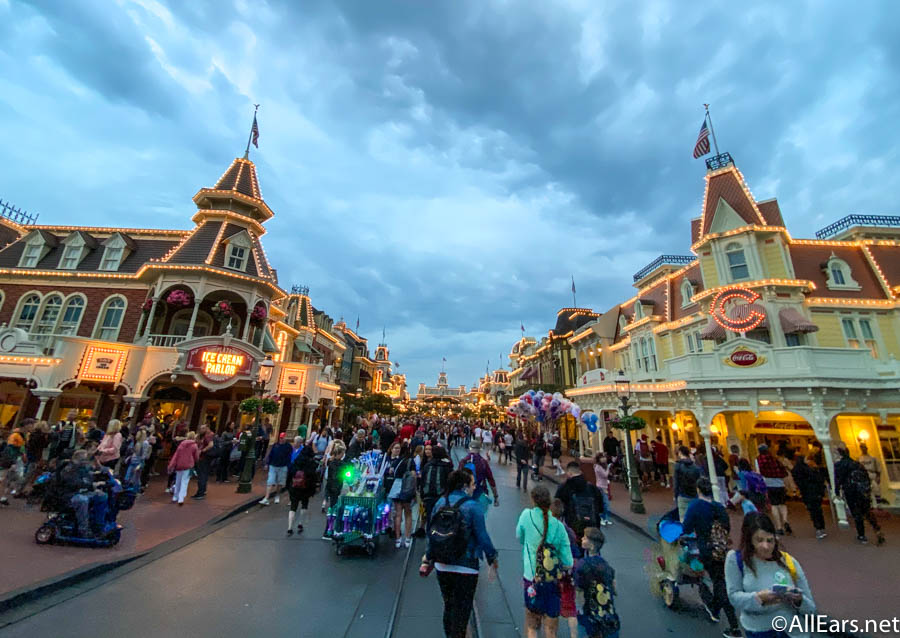 But just don't go telling everybody, or else the secret will be out and everyone will want one! Let's keep this between just us, ok?
What if I told you the best, most unique, one of a kind, "captures the spirit of your Disney vacation" family memento you'll cherish forever and ever souvenir costs just ten bucks (plus tax)?
What if I told you it's a delicate, incredible art that has been practiced since the second day Disneyland opened its doors in 1955 and is STILL going strong today?
I'm talking about the Silhouette Artists in Disney Parks. Ever heard of them? Chances are, you might be like most guests who rush on by past these locations in a hurry for a FastPass or en route to a Mickey Pretzel. If you do know about these incredibly talented folks, congrats — you are awesome. 😉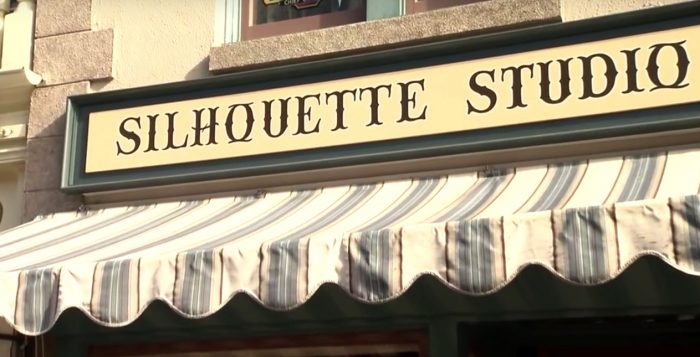 For everyone else, let's give a little back story. On July 18th, 1955, the Silhouette Studio on Main Street, U.S.A. in Disneyland opened its doors — that's one day after the park opened! A guest (or guests — they can do a whole family in one silhouette!) sits for a minute or so while a silhouette artist cuts their profile TOTALLY FREEHAND just by sight with a small pair of scissors.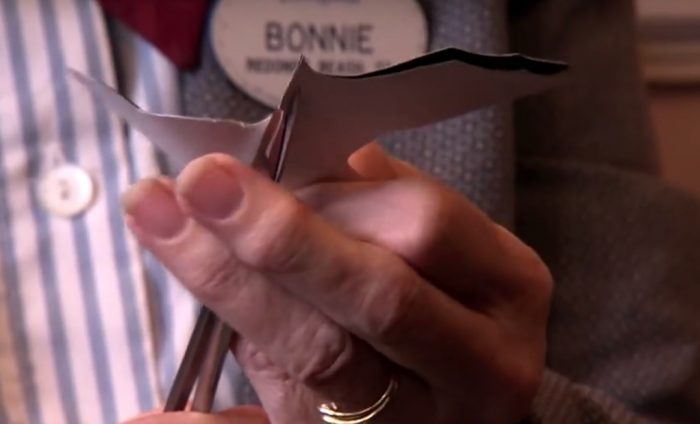 I know. Mindblowing! Try it. Right now. Go get some paper and scissors, and try to cut the perfect silhouette of a family member's face freehand and absolutely nail it the first time. Couldn't do it? Yeah, neither could I. It's an incredibly difficult skill to master, and only a select few artists in the world can do it!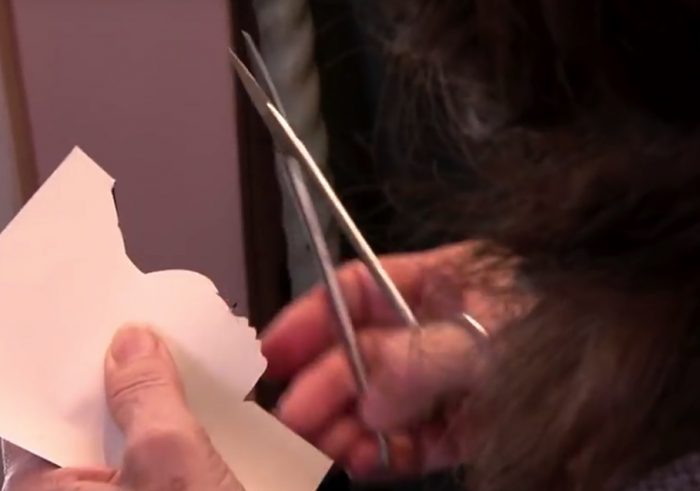 The history of this incredible art dates back to the 1700's in France. Paper cutters would attend parties thrown by the royal class as a form of entertainment for the guests. Think of how weddings nowadays often have photo booths for guests — same idea. Around the same time, the French Finance Minister, Ettienne de Silhouette, was taxing the French people so much that many could barely afford to survive. He was fascinated by cutting paper profiles and practiced it all the time — so much so that it became a source of ridicule by the French people who protested and mocked him for his taxation. They would wear all black and claim to be just shadows, too poor to wear color. They called themselves Silhouettes, after his name. The term stuck!
Centuries later, this artform has all but disappeared — but you can still get yours in the Disney Parks! For instance, in Liberty Square in Magic Kingdom, just after crossing the bridge from the hub and across from Sleepy Hollow, is a tiny and almost indiscernible stand tucked into the corner. Here, Jan is one of the few artists who have mastered this skill. She's been doing it for over 30 years!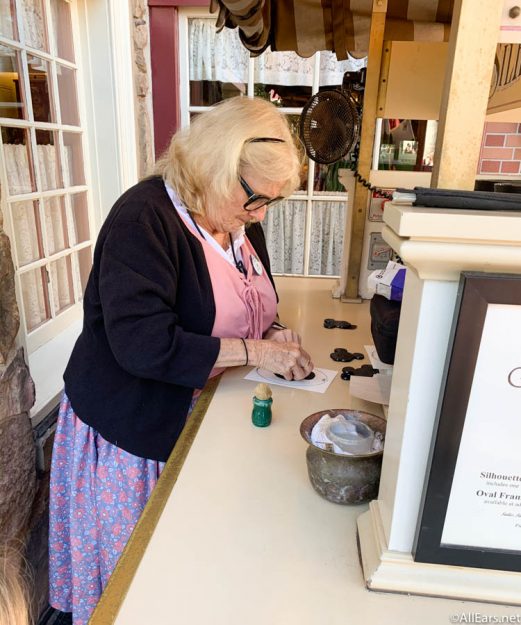 There are families that have a tradition of capturing their vacation with a family silhouette, and their silhouettes have grown just like their families have. Often the same artist has literally watched families grow in front of them over the years! Yet, not too surprisingly, in the age of a zillion and one flashier, cooler souvenirs in all of the parks gift shops, the silhouette artists aren't as known as you'd expect!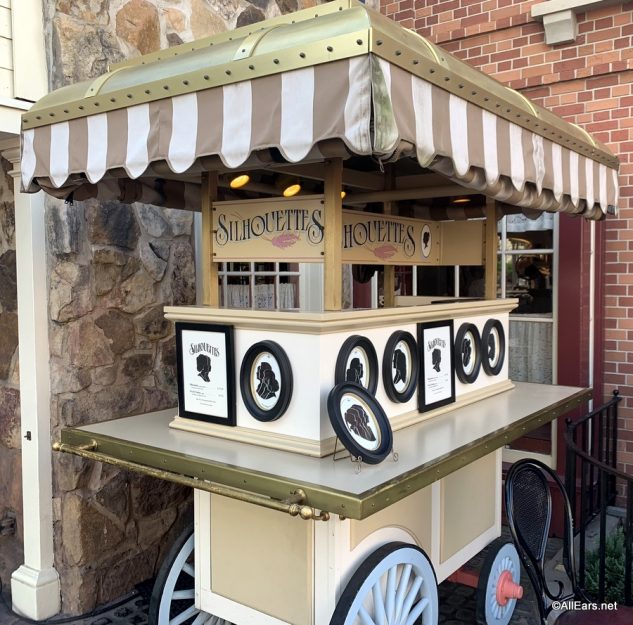 The best part about this incredible souvenir? It seriously costs just ten bucks per person. Due to the nature of how the silhouettes are cut, you actually get two copies — both are unique in that they're mirrors of themselves. Two unique souvenirs for the price of one! (A frame will cost you an extra ten bucks.)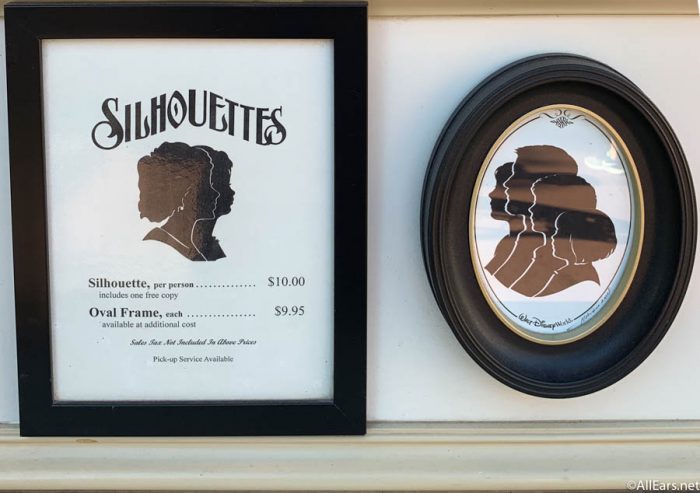 Anyone could easily drop about 30 bucks on a pair of Minnie Ears, but for the same price, you can get a perfect memory captured of your kids in Disney World (plus an extra copy!) that you'll cherish forever (at least that's what I did!). You might regret those Ears when you get home and toss them in a closet, but you'll always appreciate a unique memory of you, a friend, or a loved one.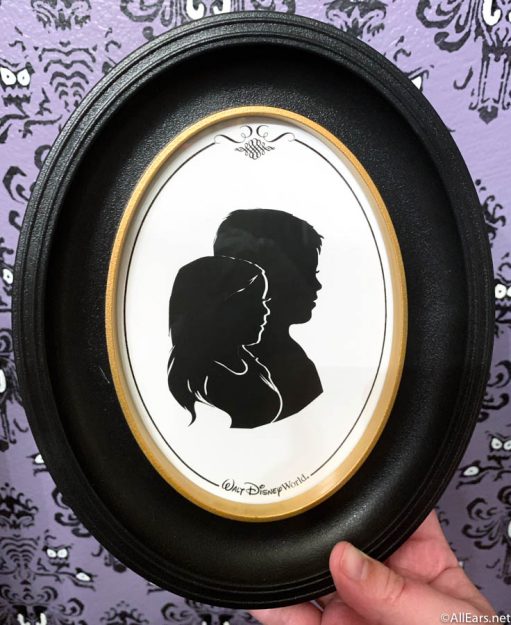 Where are these talented artists located?
In Disneyland, the Silhouette Studio is located on Main Street, U.S.A..
In Disney World, at Magic Kingdom you can find a silhouette cart halfway down Main Street, on the right when facing Cinderella Castle.
Also in Magic Kingdom, at the entrance to Liberty Square.
In Epcot, there's a small easel in the France Pavilion
In Disney Springs there's a silhouette cart in the Marketplace, just next to Ghirardelli Soda Fountain.
So give the Silhouette artists some love next time you're in the parks. They're incredible artisans keeping a dying art alive!
Have you ever had a silhouette captured in a Disney Park? Let us know in the comments!
Join the AllEars.net Newsletter to stay on top of ALL the breaking Disney News! You'll also get access to AllEars tips, reviews, trivia, and MORE! Click here to Subscribe!