In this festive time of year, Epcot's World Showcase countries get into the international spirit of the holidays. As guests walk from pavilion to pavilion they will come across the Epcot Storytellers who share their country's Christmas and holiday traditions in very entertaining ways.
One can find other traditions while shopping, too. In Germany's Die Weihnachts Ecke, or The Christmas Corner, shop, I found two traditions about Christmas tree ornaments which I think you will find interesting.
The first is the Tradition of the Mushroom Ornament.
Mushrooms are considered to be a good luck symbol. Associated with nature and the beauty of the forest, finding a mushroom is considered to be very lucky and to mean good fortune is at hand. Mushroom ornaments are displayed on Christmas trees in Germany in honor of the people's reverence for nature and in hope of good luck in the New Year.
German Tradition of the Mushroom Ornaments.
Nikon D750/50mm, 1/125s, f/2.8, ISO 6400, EV 0.
Next is the Tradition of the Pickle Ornament which is lucky, too.
According to German tradition, the pickle brings good luck and was the last ornament placed on the tree. On Christmas morning the first child to find the gherkin (pickle) was rewarded with an extra little gift by St. Nicholas. This tradition encouraged children to appreciate all the ornaments on the tree, rather than hurrying to see what St. Nicholas had left for them.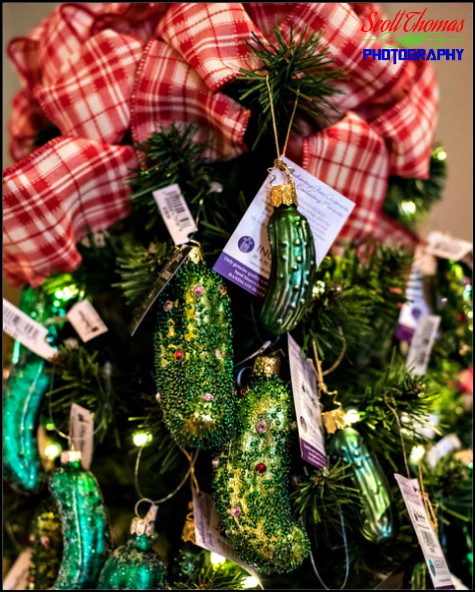 German Tradition of the Pickle Ornaments.
Nikon D750/50mm, 1/125s, f/2.8, ISO 5600, EV 0.
For my family, there is one holiday tradition we enjoy each time we visit Walt Disney World in November or December. The Candlelight Processional is a wonderful retelling of the Christmas story with a celebrity narrator backed by an orchestra, Disney volunteer choir (the tree people), Voices of Liberty and high school choirs for each performance.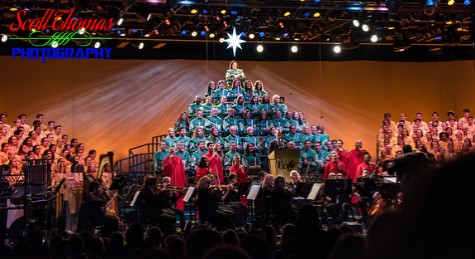 Candlelight Processional being performed at the America Gardens Theatre.
Nikon D750/28-300VR, 1/400s, f/4.8, ISO 2500, EV 0, 68mm Focal Length.
Holiday traditions are wonderful to share at Walt Disney World or at home. Those that get started with new families and others which, are passed down from generation to generation, are all very special.
Do you have a Disney holiday tradition? Share in the comments below.