Every pavilion in the World Showcase in Epcot is like walking through a doorway into another country. It's a great intro to each of the countries' cultures and icons. But with so much incorporated into each pavilion, it is sometimes hard to make sure you see everything.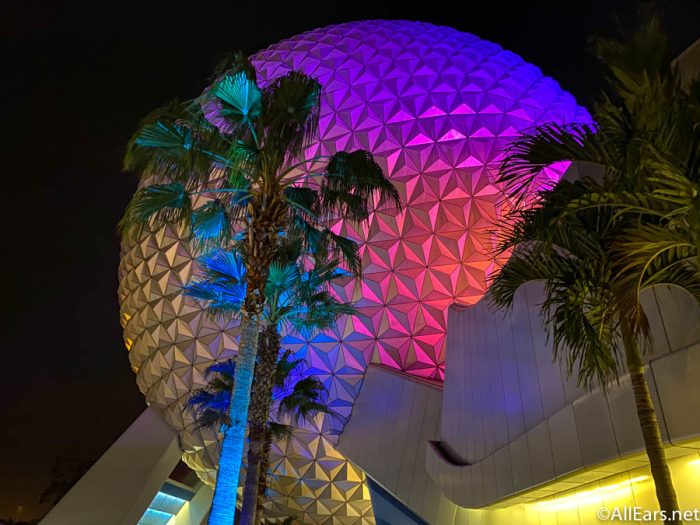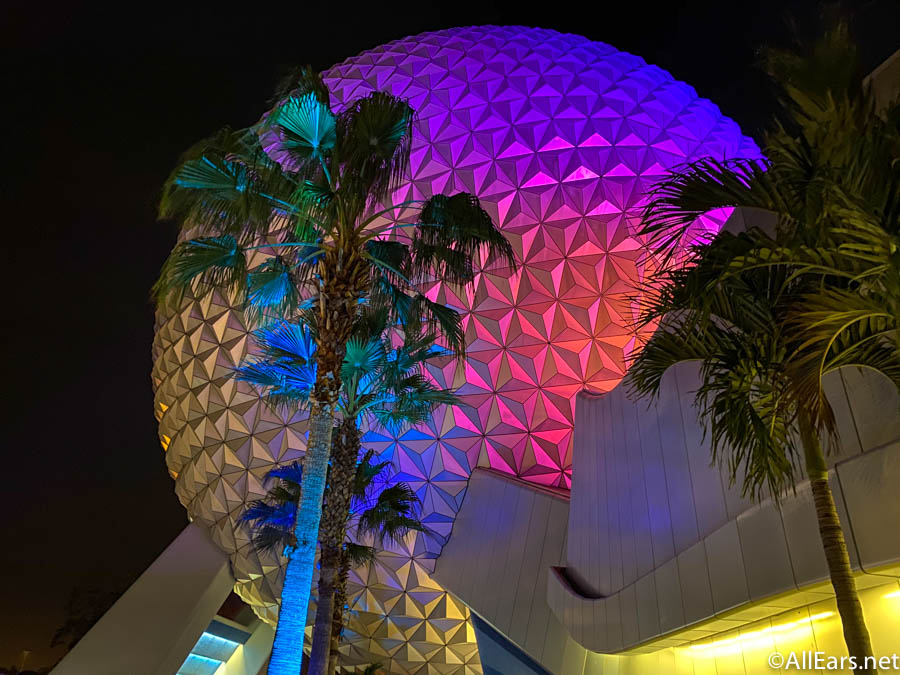 Here are a few of our

must-sees from each pavilion in the World Showcase in Epcot

. You're not going to want to miss them! 
The Mexico pavilion is one of the coolest looking pavilions in Epcot because of the Mayan-inspired pyramid that serves as the pavilion's entrance. Inside, guests find kiosks arranged beneath a simulated night sky and the Table Service restaurant San Angel Inn. But we say you shouldn't miss Gran Fiesta Tour starring The Three Caballeros, a relaxing boat ride featuring the raucous trio of birds.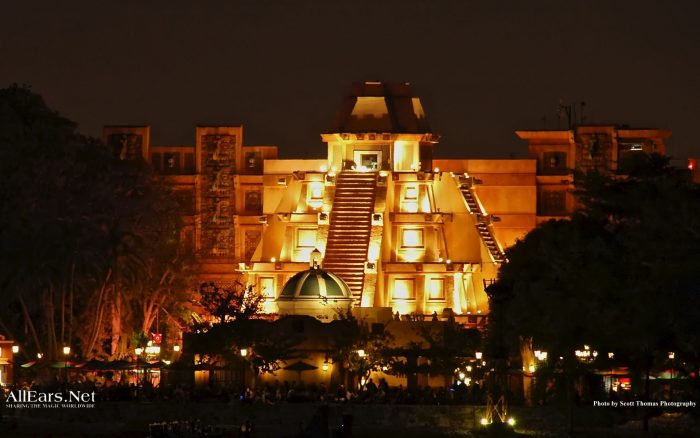 We follow Panchito and Jose as they search for the third member of the Three Caballeros, Donald Duck. The catchy song will definitely follow you on your way out. For a while, there have been rumors that the Gran Fiesta Tour is going to be replaced by a Coco attraction, so make sure to ride this one just in case!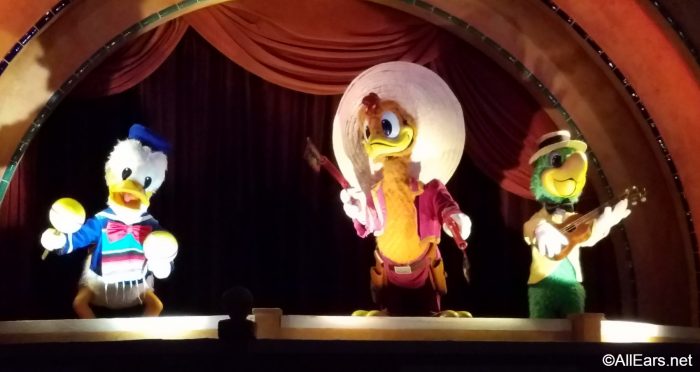 Onto our next country, Norway! A lot of people go to the Norway pavilion to experience Frozen Ever After, but if you want to celebrate ancient Norwegian culture, you have to check out the Stave Church. Stave churches were medieval, wooden, Christian churches that had a unique architectural style.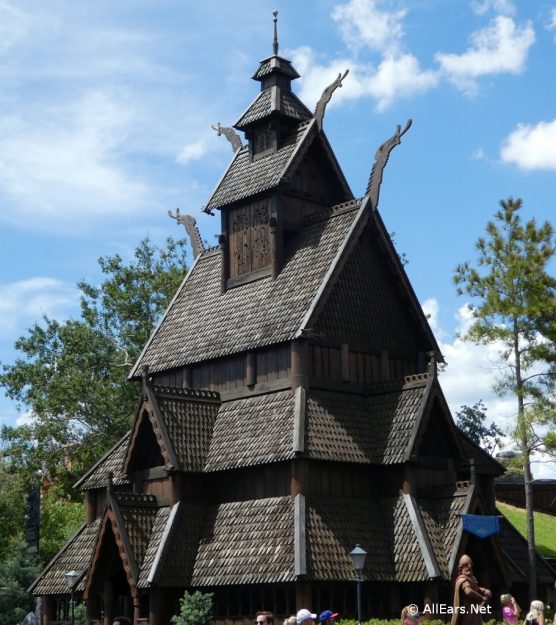 Inside the Stave Church in Epcot, there is an exhibit on Norwegian culture and mythology. Inside you will find information about some very familiar Frozen characters and the cultural inspirations for them.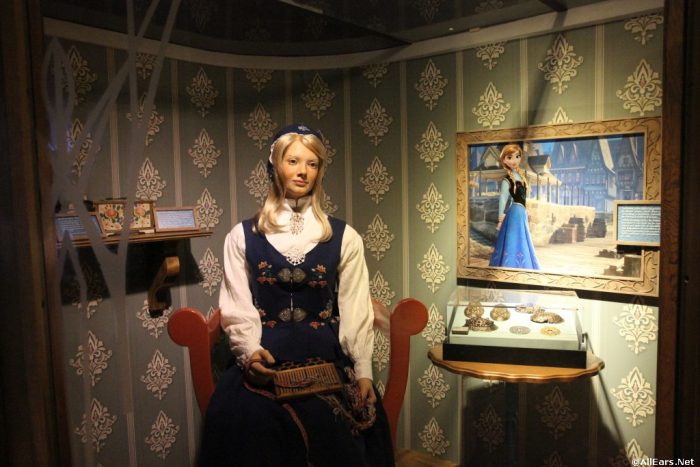 China — Cotton Candy
The China pavilion has a great shop with all kinds of fun and collectible merchandise, and you can sometimes even find merch from Shanghai Disneyland. But if you go to the back and past the main shop, there is a wonder beyond belief: giant cotton candy.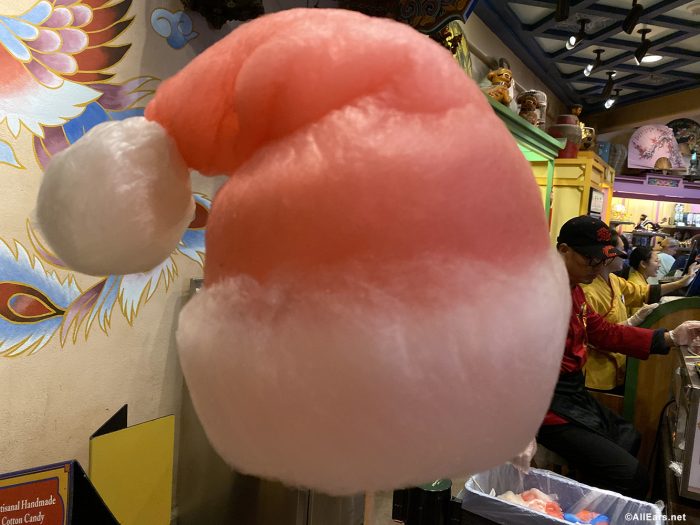 They have a cotton candy artist in the China pavilion, and the stand is not always open. It is definitely worth waiting in line for this massive sweet treat when you do discover it's open, though. They are a little expensive at anywhere from $15-$25 for one, depending on how many layers you order. But it's totally worth it!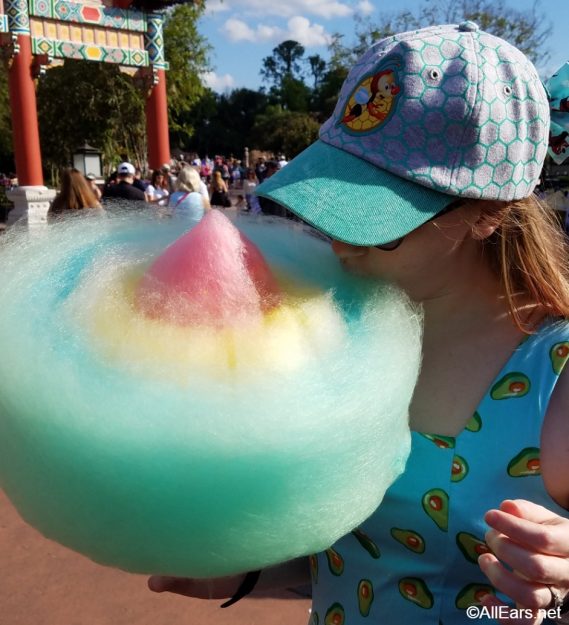 The Outpost — Percussion Instruments
The Outpost isn't technically a real pavilion in the World Showcase, but if you walk around the whole Showcase you will pass through it — and you should! There is a shop there that sells wooden instruments and beaded jewelry. There is also a small snack stand here (Refreshment Outpost) where you can often find staples like frozen Coke and hot dogs. But there are some instruments and a jeep next to the snack stand, and that's what you'll want to plan to see. The instruments include traditional African percussion and are fun to play; if you're traveling with kids (or kids at heart), this is a terrific, no-tech way to enjoy World Showcase.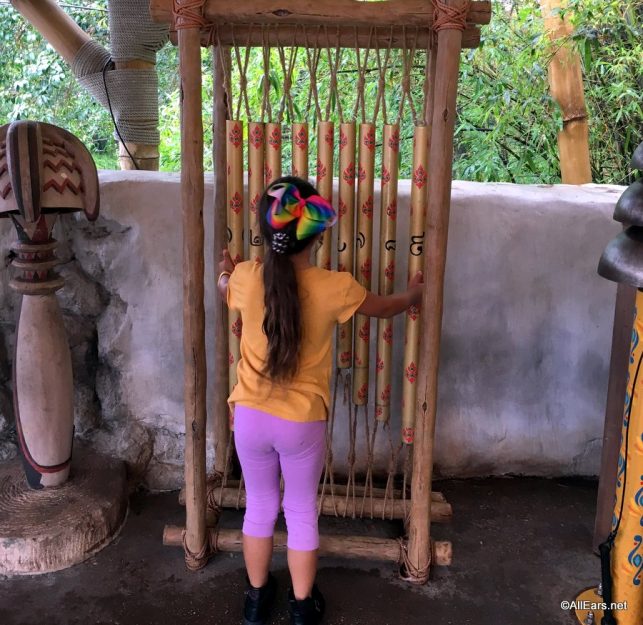 Germany — Caramel Corn
The Germany pavilion is one of our favorites. The shops are great with beer steins, Christmas ornaments, Steiff teddy bears, clocks, a wine bar, and hearty food. But if you only have time for one thing in Germany, go to Karamell Kuche. This aromatic shop is filled with caramel treats, and all of it uses fresh Werther's Original caramel. Grab a bag of caramel corn to eat as you keep strolling around World Showcase!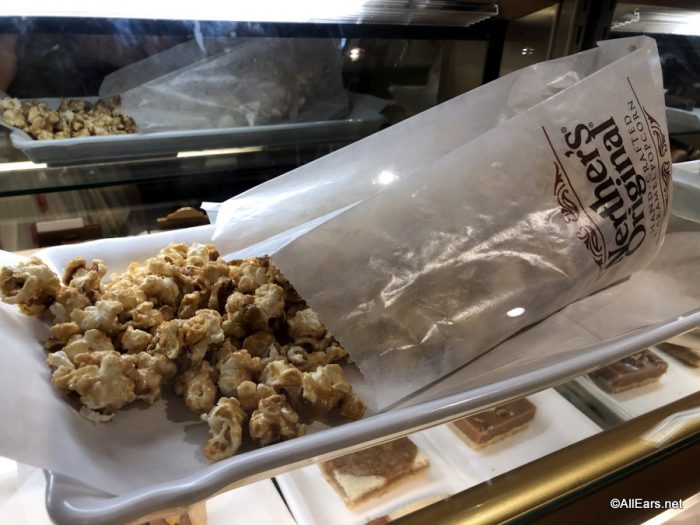 The Italy pavilion is another great area with good food and good shops, but if you love wine, check out the Tutto Gusto Wine Cellar. Based on an authentic Italian wine cellar, it is a relatively small bar where you can try tons of wine. There are over 200 different bottles of wine, and of course they have small plates and snacks to round out the experience.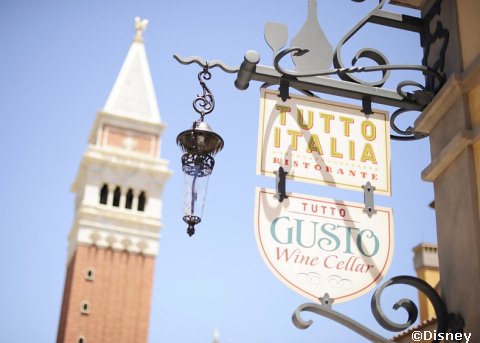 For a long time, we would skip the American Adventure pavilion in favor of spending more time at the countries we don't live in, but once you step into the Rotunda you are hit with a wave of patriotic pride. Many people go straight for the American Adventure show, but if you take your time to explore the building (or you've got time before the next show) you may catch Voices of Liberty. They are a a patriotic a capella group that sings rousing American tunes. Catch them roughly every 15 minutes in the middle of the Rotunda.
Japan — Bijutsu-kan Gallery
The Japan pavilion has one of the best shops in Epcot: Mitsukoshi. You can buy everything that you could ever want from anime merchandise to unusual (for most guests) Japanese snacks to kimonos. Once you've bought everything in the store and marveled at all the cute characters, check out the Bijutsu-kan Gallery that is next to the shop's exit. In this gallery there is an exhibit called Kawaii: Japan's Cute Culture that highlights the uber-popular Japanese trend. The exhibit looks at the Kawaii (meaning cute) culture and the history. In the exhibit there are tons of Kawaii products and an example of a typical Kawaii fan's Tokyo apartment.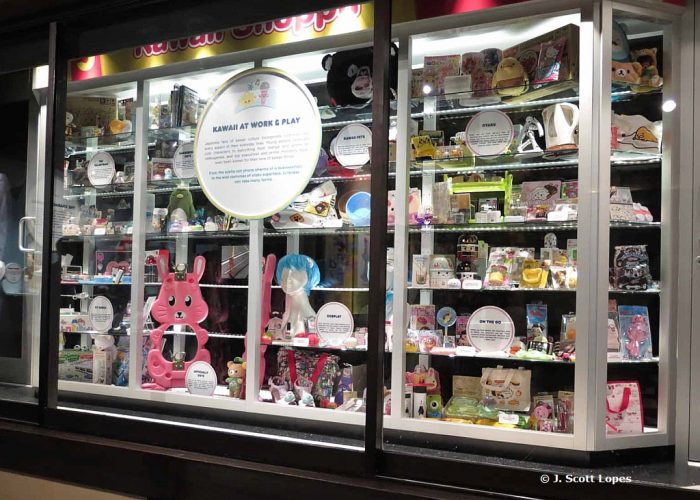 The Morocco pavilion is modeled after a traditional Moroccan marketplace and was overseen by the country of Morocco, which accounts for the authentic feel of the design. If you look past the intriguing shops and the enticing restaurants, though, there is a gallery with an exhibit on Moroccan history and culture. Currently the exhibit in the gallery is called Race the Sun and focuses on the indigenous people of the Sahara and some modern racing events that take place there. We really like that Disney has these cultural exhibits in the World Showcase. It is helpful to remind people that these are vibrant countries with their own people and not just pavilions in Epcot.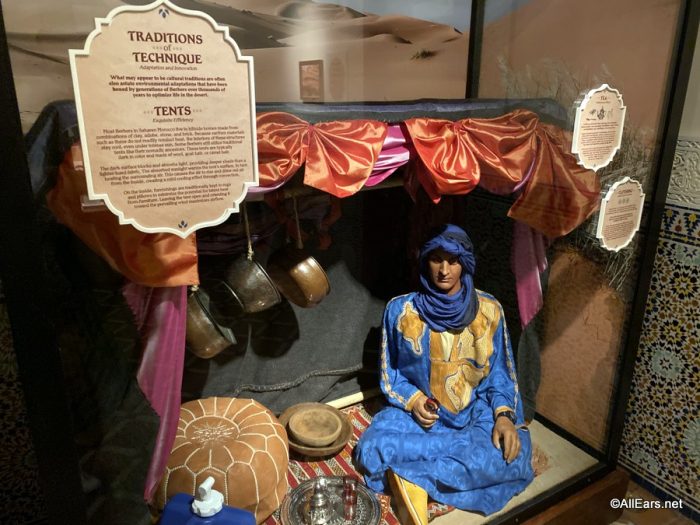 France — Caricatures and Parasols
The France pavilion will make you feel like you walked right down the Champs-Élysées to a quaint little corner of Paris with the shops packed with Parisian goodies and delicious restaurants. And one small kiosk furthers the feeling that you're living that Paris life: the small caricature and parasol cart. In Paris, artists line the river and sell portraits and custom artwork. In the France pavilion you can purchase a silhouette or caricature or a parasol with some custom artwork on it. If you want a one of a kind custom souvenir then these might be perfect for you.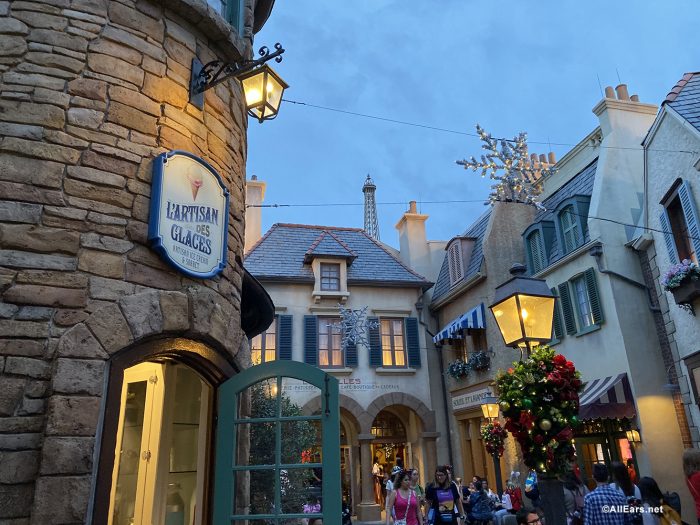 United Kingdom — Tea Experience
The UK pavilion seems like one of the larger pavilions because it feels more spread out. There are a few different food options and a number of distinctly British shops that sell everything from tea to Monty Python shirts to football (soccer) jerseys. If a good cup of tea means the world to you, then you have to try the Tea Experience at the Rose & Crown. This is an extra experience that you will have to make a reservation for, but it's worth the effort. In this experience you get to learn all about Twinings tea, try four different types, and snack on scones and sandwiches.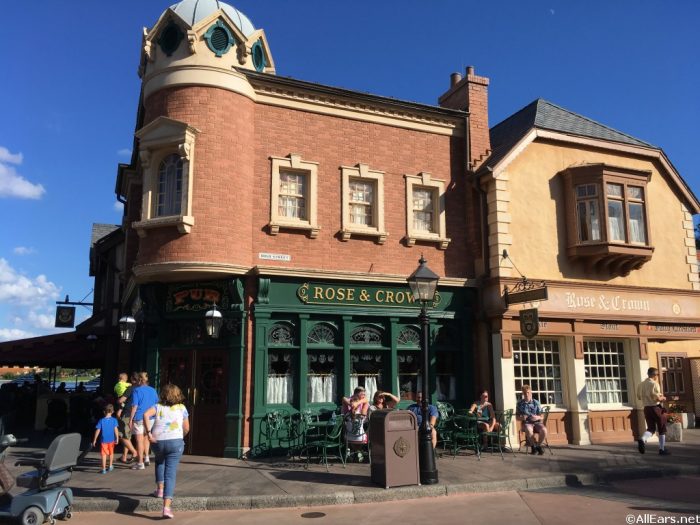 Canada — Music at the Mill Stage
There is some great live music around the World Showcase, but our favorites are at the Mill Stage in the Canada pavilion. Over the years there have been a few different bands including the Canadian Voyageurs, Raffy, and Bodh'aktan, and they regularly rotate, but you are pretty much guaranteed to see a rocking good show at any given time. You can catch live music there every day of the week including rock, folk, punk, bluegrass, and Celtic. Seriously, go grab some poutine and a cold drink from Refreshment Port, and watch a show in the Canada pavilion.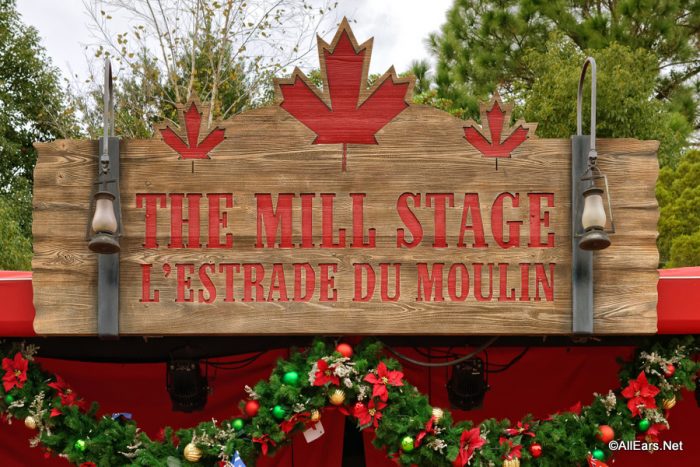 Bonus: Drink around the World
Each pavilion has a different signature drink and we love taking a stroll through the World Showcase and getting a drink in each country. You can even talk a Wine Walk and get a glass in Italy, France, and Germany for $32 with collectible glass. If you like a good drink, try it!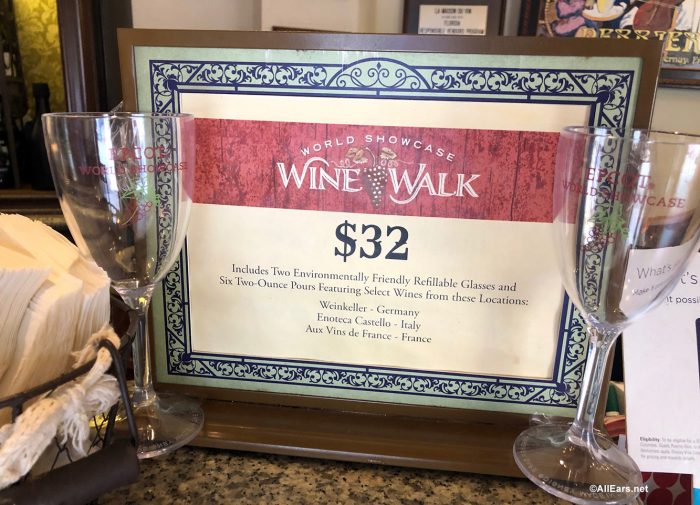 What are your favorite things to do in World Showcase? Let us know in the comments.
Join the AllEars.net Newsletter to stay on top of ALL the breaking Disney News! You'll also get access to AllEars tips, reviews, trivia, and MORE! Click here to Subscribe!