After the Disney World theme parks closed and reopened last year, a LOT of things changed. One of the biggest changes has been with Disney's Annual Passes.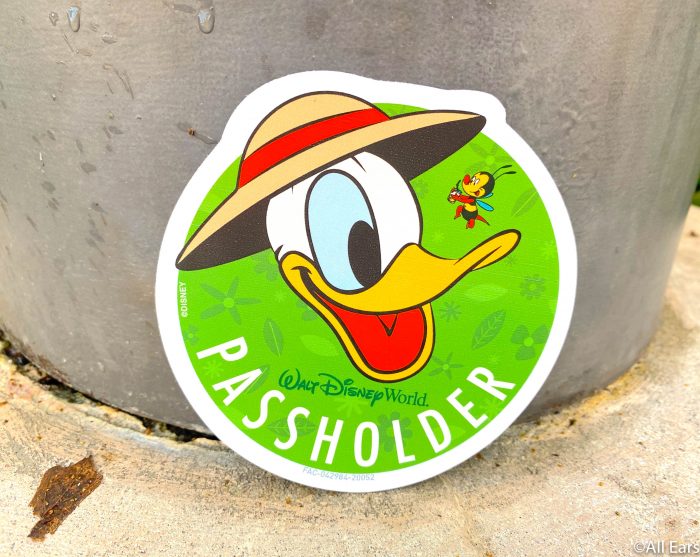 Right now, Disney World is not selling new Annual Passes, except in very limited cases. We know that many of you might be wondering, "when will Disney World be able to sell Annual Passes again?" Truthfully, we've been wondering that too. So, today we're sharing our thoughts with you about the current situation, what's going on in other Disney parks that might impact Annual Passes in Disney World, and where things might be headed.
UPDATE: Disney World has since announced its new Annual Passholder program, which will return on September 8th. There will be four tiers of passes that that will fit various budgets. However, Annual Pass sales will be limited, not everyone will be able to buy each tier, some features won't be included, and other features will cost an additional fee. Current Passholders can renew their passes to save money and keep certain benefits, while ticket holders can upgrade their tickets to the new Annual Passes as well. If you have any questions about how the new Annual Pass system works, we have a full break-down here of everything you need to know!
What's Going on Now?
Okay, before we dive into the future, let's take a quick trip to the past and the present. Last year, Disney World (along with Disney's other theme parks) closed due to the pandemic. After it closed, Disney World halted the sale of new Annual Passes. For several months now, new APs have not been available to purchase.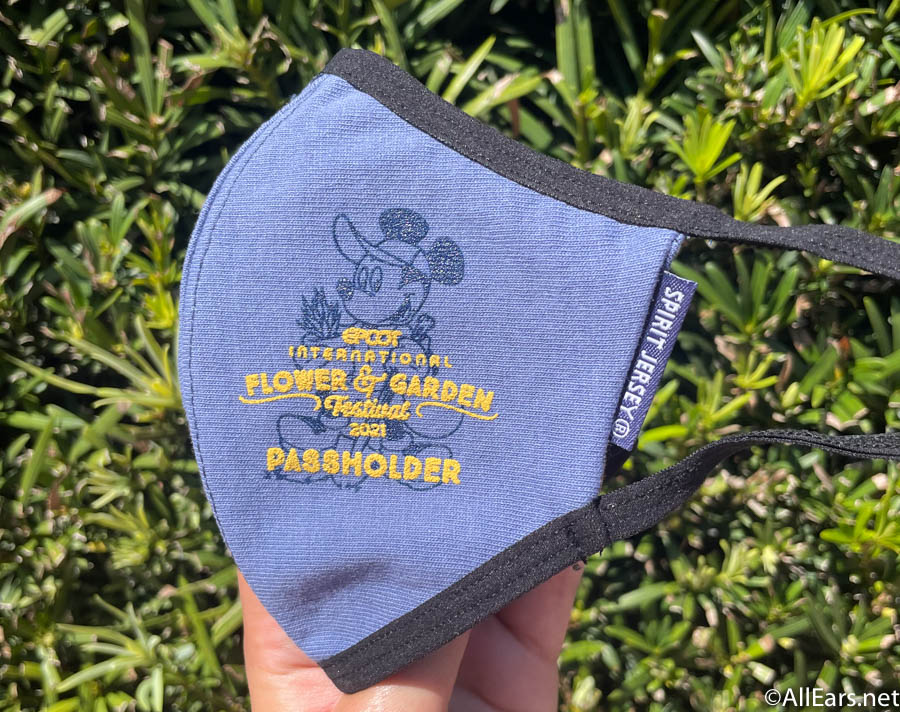 There are only a few VERY limited situations in which new Annual Passes have been sold — like for kids in a family of Passholders who turned 3 since the park closures, which means they now require paid admission to enter the park. Some passes were also becoming available for select guests on a case-by-case basis if they had a previously expired or canceled Annual Pass. Again, these were all for very specific circumstances.
Even though NEW Annual Passes haven't generally been available, existing Annual Passholders have been able to renew their passes. And that's a basic picture of where we are now.
So, when will Disney World be able to sell their annual passes again?
Well, Technically…
Well, technically Disney World is probably "able" to sell their annual passes whenever they want to. So, the real question we're looking at here is "when will Disney World DECIDE to sell annual passes again?" Disney really hasn't shared too many details about this, and there could be many factors at play. Here are some of our thoughts and some of the things we've seen.
The 50th Anniversary
In just a few months, Disney World's 50th Anniversary celebrations will begin. These celebrations are set to start on October 1st, 2021, and last for a whole 18 months(!!). As part of the celebrations, there will be all kinds of new things including GOLD details added to some ride areas, a new permanent look coming to Spaceship Earth, transformations for various park icons, new outfits for Mickey & Minnie, and MORE!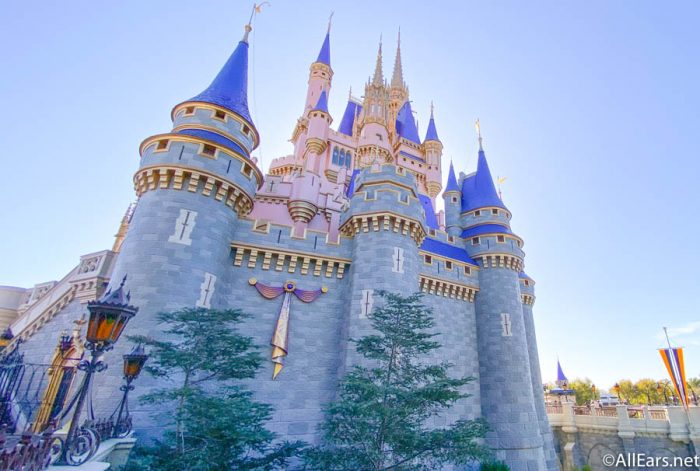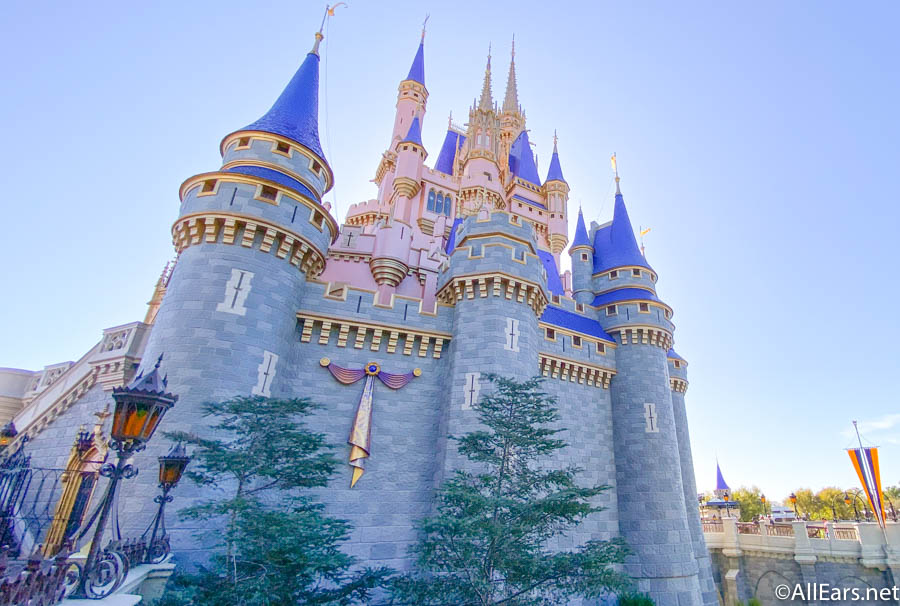 The 50th Anniversary could be a factor that Disney is considering when it comes to new Annual Pass sales. On the one hand, Disney might be waiting to re-open sales of new Annual Passes just before the 50th anniversary to get more people to buy tickets and potentially visit during the 50th Anniversary celebrations. The sale of new Annual Passes could also be seen as part of the "celebration" of the 50th Anniversary, like how Early Theme Park Entry (which is similar to Extra Magic Hours) has been announced as part of the 50th Anniversary for hotel guests.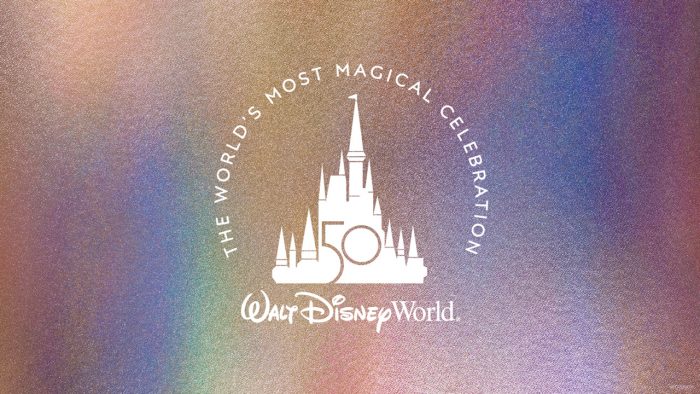 On the other hand, Disney might want to wait until AFTER the big 50th celebrations have already started to sell new Annual Passes. They might feel that many guests (AP or not) will come on October 1st and other dates near that time anyway. In fact, we've already seen Park Pass reservations filling up for October 1st and October 2nd. Disney might decide that it is best to let the 50th Anniversary celebrations begin, let the crowds come, and then, once things have died down a bit, open up sales of new Annual Passes when there is more space for them in the parks after the initial crowds have left.
Some Good Signs
But, some signs we've seen could point to new AP sales coming back soon. Not too long ago, we experienced a glitch on Disney's UK website which made it look like we could almost buy a new Annual Pass. Ultimately, however, we couldn't buy a new pass through the site. That glitch might be an indication that Disney is testing things out on their websites and getting their system ready for a return to AP sales soon.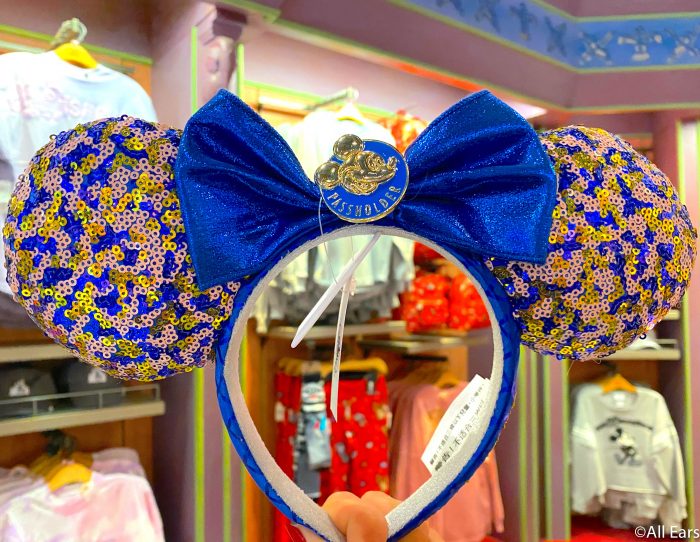 Also, the fact that Disney has been selling new Annual Passes on those case-by-case limited bases could also be a sign that the AP system will come back soon. It's not as though Disney has refused to sell any Annual Passes at all — but they are only being sold in very limited circumstances. Disney also hasn't refused to let existing APs renew their passes. And Disney has continued to offer discounts to APs, and even offer special Passholder-exclusive merchandise and activities for them to enjoy.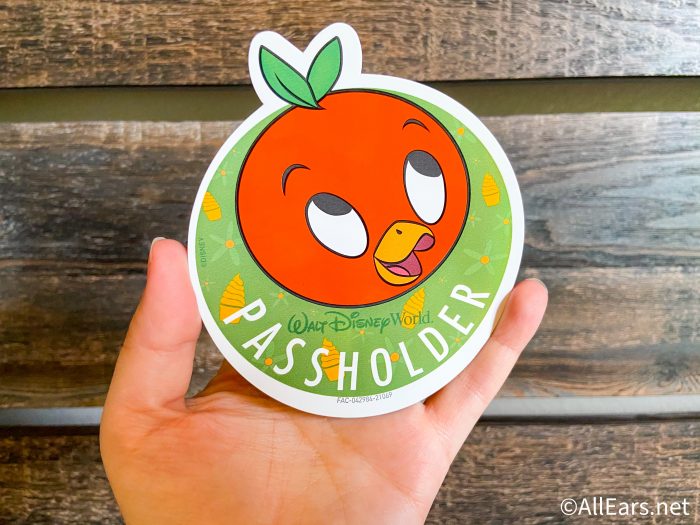 Another indicator that Annual Passes may be making a comeback sometime soon came in an email from Disney to all current Disney World Annual Passholders. In the email, Disney announced that they would no longer be offering Annual Passholders complimentary MagicBands with purchases or renewals after August, 16th, 2021. So far, Disney has only allowed renewals for current passholders, so including "Annual Pass purchases" may be an indicator that they could begin selling passes once again in the next few months.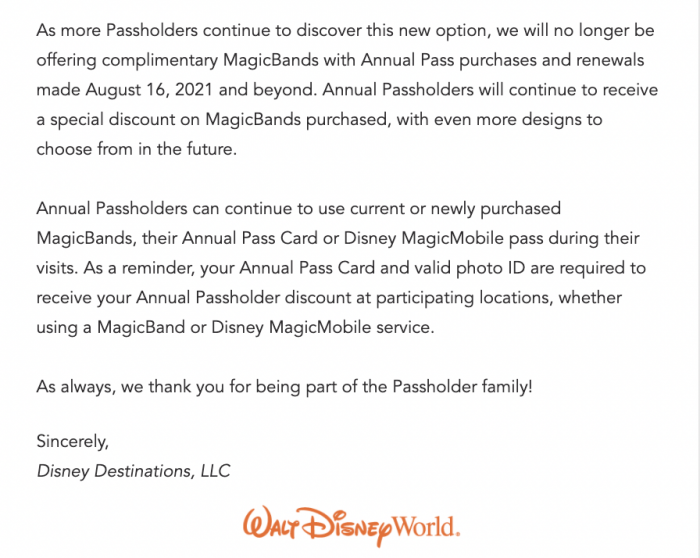 So, again, these could be signs that Disney World's Annual Pass system isn't going anywhere and new AP sales could be gearing up soon. But, there are still a lot of other factors potentially at play.
Crowd Considerations
Crowd levels could also be playing a big role in the future sale of Annual Passes. Disney World could be waiting for crowd levels to get a bit lower before kicking off sales of new Annual Passes. During a slower season, Disney could use the sale of new Annual Passes to increase park attendance and encourage more people to visit.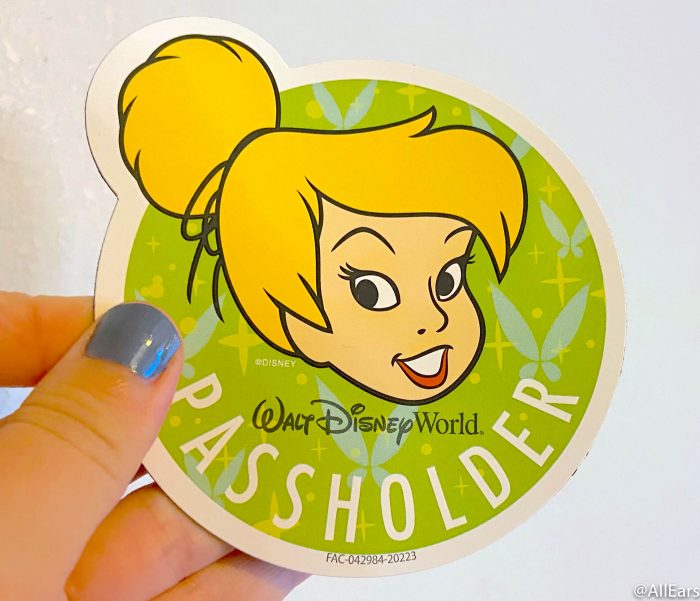 Disney could also be waiting until more crowds can come into the park as the distribution of the COVID-19 vaccine increases and the situation with the pandemic develops. Disney's CEO, Bob Chapek, has noted that the vaccination rate will be Disney's main factor in determining whether capacity at the parks can be increased. At the moment, we know that Disney has been increasing capacity, though Disney hasn't shared exactly what percentage they've increased to just yet.
With all adults eligible to receive a vaccine in the U.S. and kids ages 12 to 15 able to receive the Pfizer vaccine, the vaccination rate has been on the rise. And, Dr. Fauci has indicated that COVID-19 guidelines could even be more liberal by early July.
If the distribution of the vaccine increases and Disney feels it can safely continue to raise capacity, then capacity might increase. And, as capacity increases and more crowds can fit into the parks, then Disney might decide that it is the right time to resume AP sales, as there will be more space for everyone to visit.
Park Passes have been filling up for APs on some days, especially around the holidays. And Park Passes for all guests have been filling up in general particularly around spring break and other busy seasons. That might indicate that Disney simply doesn't have space or isn't planning to reserve the space for more APs during those busy seasons (a bit more on why this might be the case in a second), and thus it really wouldn't be workable to sell more Annual Passes right now. But, that could change as capacity increases.
Annual Passholders Are "Less Valuable"
During an earnings call that took place last year, Disney's CEO Bob Chapek noted that "different guests depending on where they're coming from have different relative values in terms of their contribution as a guest to the park and typically someone who travels and stays for five days to seven days is marginally more valuable to the business than someone who comes in on an annual pass and stays a day or two and consumes less merchandise and food and beverage."
Essentially, Chapek has indicated that Annual Passholders are, from a financial perspective, generally less valuable to Disney than those who stay for longer and buy park tickets.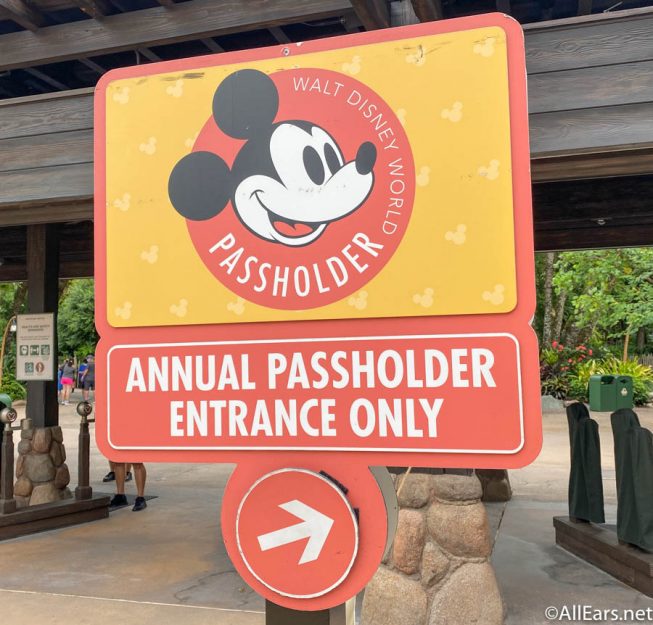 In a time where Disney is reporting BIG losses in its theme park division and truly every penny counts toward getting the revenue where it used to be, reducing the number of potentially less financially valuable guests might be the strategy the Disney parks are taking at this time.
Disney might delay selling new Annual Passes until they feel like they've maximized their potential input from traditional (non-AP) guests or until they feel like they're in the right financial position to open up sales of new Annual Passes again and handle those potentially less favorable income results. Or, they might wait until they can increase capacity (as we mentioned above), which would allow more space for those financially more valuable guests as well as more APs.
Waiting for More Experiences to Return
Disney could also be waiting for more experiences to return that would make the parks more "valuable" to APs or make guests feel more motivated to buy Annual Passes. For example, Disney might be waiting until they can open more hotels for guests to stay at, more restaurants for people to eat at, more live entertainment for guests to enjoy, or even offer longer park hours.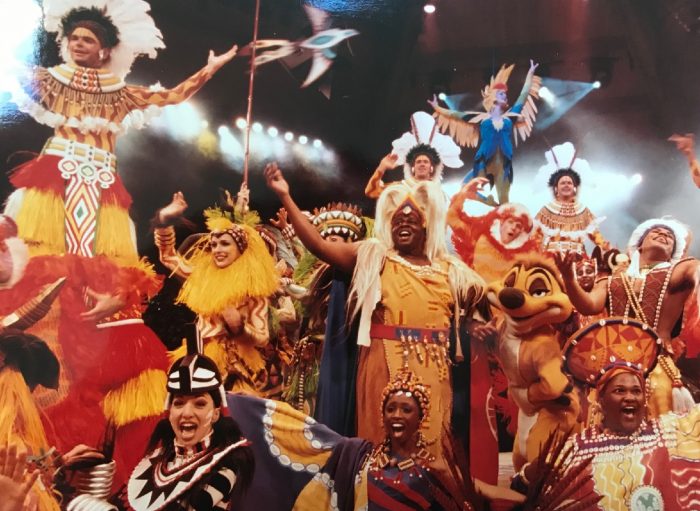 If they can bring back items that are favorites with the APs or might provide more value to the AP ticket overall, then they might feel justified in selling new ones again.
What the Experts Are Saying
Well, enough about what we have to say, what are the experts out there saying about it?! According to the Orlando Sentinel one expert has warned that Annual Pass sales might not resume for several months, possibly early 2022. Rick Munarriz, who is a Florida analyst at The Motley Fool, noted that Disney is tightly limiting crowds during the pandemic and there is already a strong demand for the 50th anniversary celebrations (as we've already seen with Park Passes starting to fill up).
Munarriz said, "[i]t would be foolish for them to introduce it [meaning Annual Passes] in just a couple of months when this event is happening." He noted how it's a "bit of a supply and demand issue."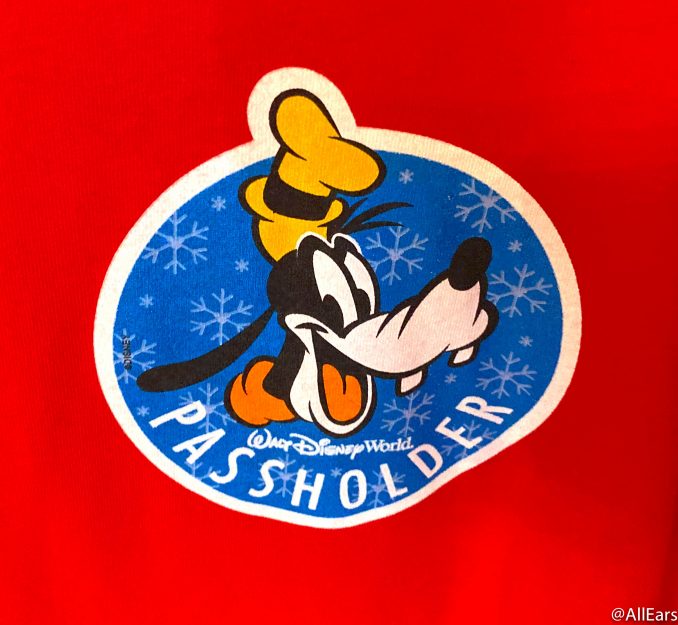 When does this expert think new Annual Passes will be available? Munarriz says his best guess is mid-January 2022, unless Disney World is able to increase its capacity beyond the 35% sooner than that (which it has).
And even if Annual Passes do become available sooner, Munarriz expects them to have limited dates or higher prices. Munarrzi said, "I don't think that they're going to offer the traditional 365 days-a-year, open-access to the parks unless it's at a very high price, or it's a very, very, very restrictive." In order to stay within capacity limits or just encourage guests to buy regular theme park tickets, these restrictions and high prices might come into effect, but only time will truly tell.
Could We See Something Similar to Disneyland?
Finally, we do have to wonder if we could see something done with the Disney World AP system similar to what's going on at Disneyland. Recently, Disneyland suspended its Annual Pass program entirely. It is "sunsetting" its existing program and will be announcing a new annual membership program in the future. Could we see Disney World do the same thing — end its existing program and take this time to develop a new AP membership program?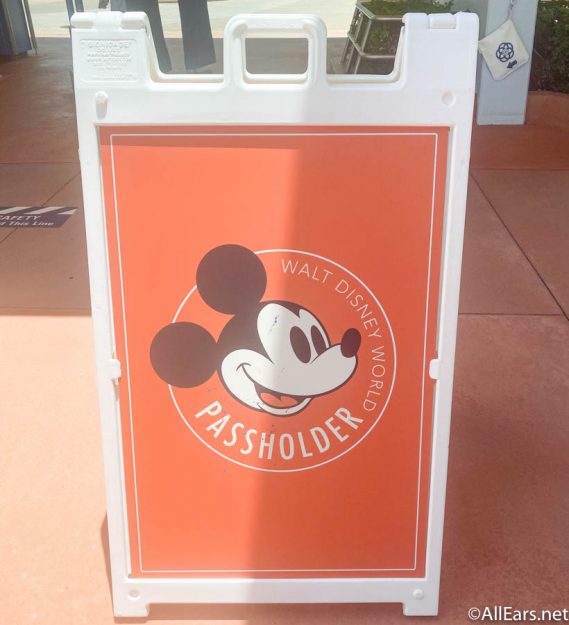 Generally speaking, anything is possible. But, it might be unlikely for several reasons. First, Disneyland was estimated to have a MILLION Passholders under its old program — more than the number of passholders in Disney World. Disneyland has also been closed for OVER a year (and is now set to reopen on April 30th), while Disney World has been open and getting revenue for several months now.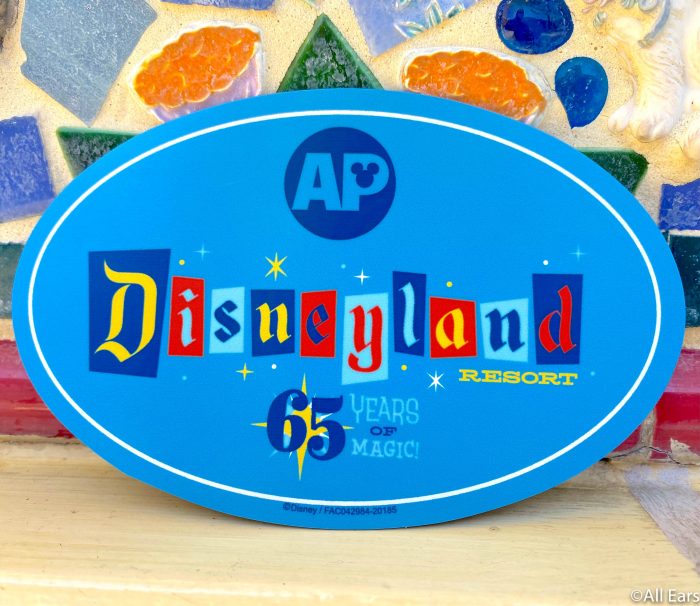 Disney World also has more physical space in its parks to fit its APs, whereas Disneyland is pressed for space considering the demand. Disney World has also been allowing AP renewals and purchases in limited cases, and offering things like special AP experiences. Also, individuals with Premier Passports — which granted them access to both Disney World and Disneyland — have been able to call to renew their passes just to give them annual access to Disney World.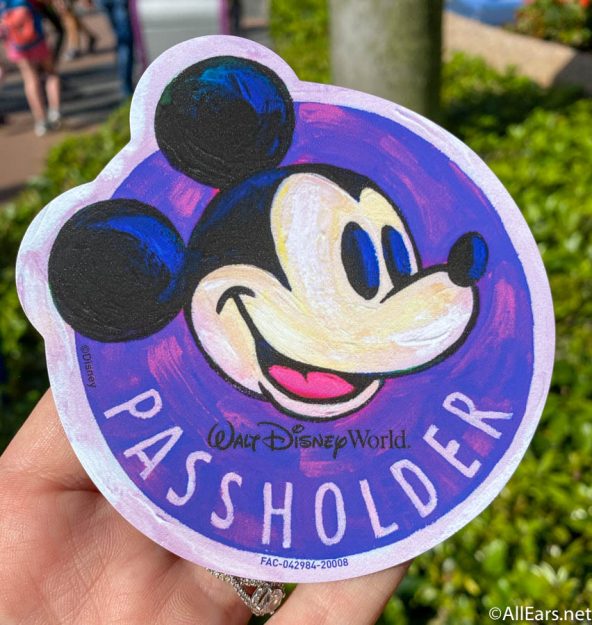 So, these things might make it seem like Disney World doesn't necessarily want to end its existing AP program entirely and create a new one. But, is it possible that Disney will eventually make that choice and we could see an entirely new system in the future? It's possible!
Overall
Overall, there are a lot of factors potentially at play here. Annual Passes could go on sale soon or it might be a while before guests can become new APs. There are still lots of details that Disney hasn't shared about the situation. We'll definitely be on the lookout for more information and fill you in on all of the latest updates!
Join the AllEars.net Newsletter to stay on top of ALL the breaking Disney News! You'll also get access to AllEars tips, reviews, trivia, and MORE! Click here to Subscribe!

When do you think Disney World will start selling Annual Passes again? Tell us in the comments.