It can be a hassle deciding what shoes to pack for your upcoming Disney Parks vacation. While tennis shoes are comfortable for walking around, they can be the WORST when it rains. Soggy socks and squishy shoes? No, thank you. Maybe you could opt for flip flops instead, but they're hard to keep on, and you might go sliding down the street during a particularly rainy day.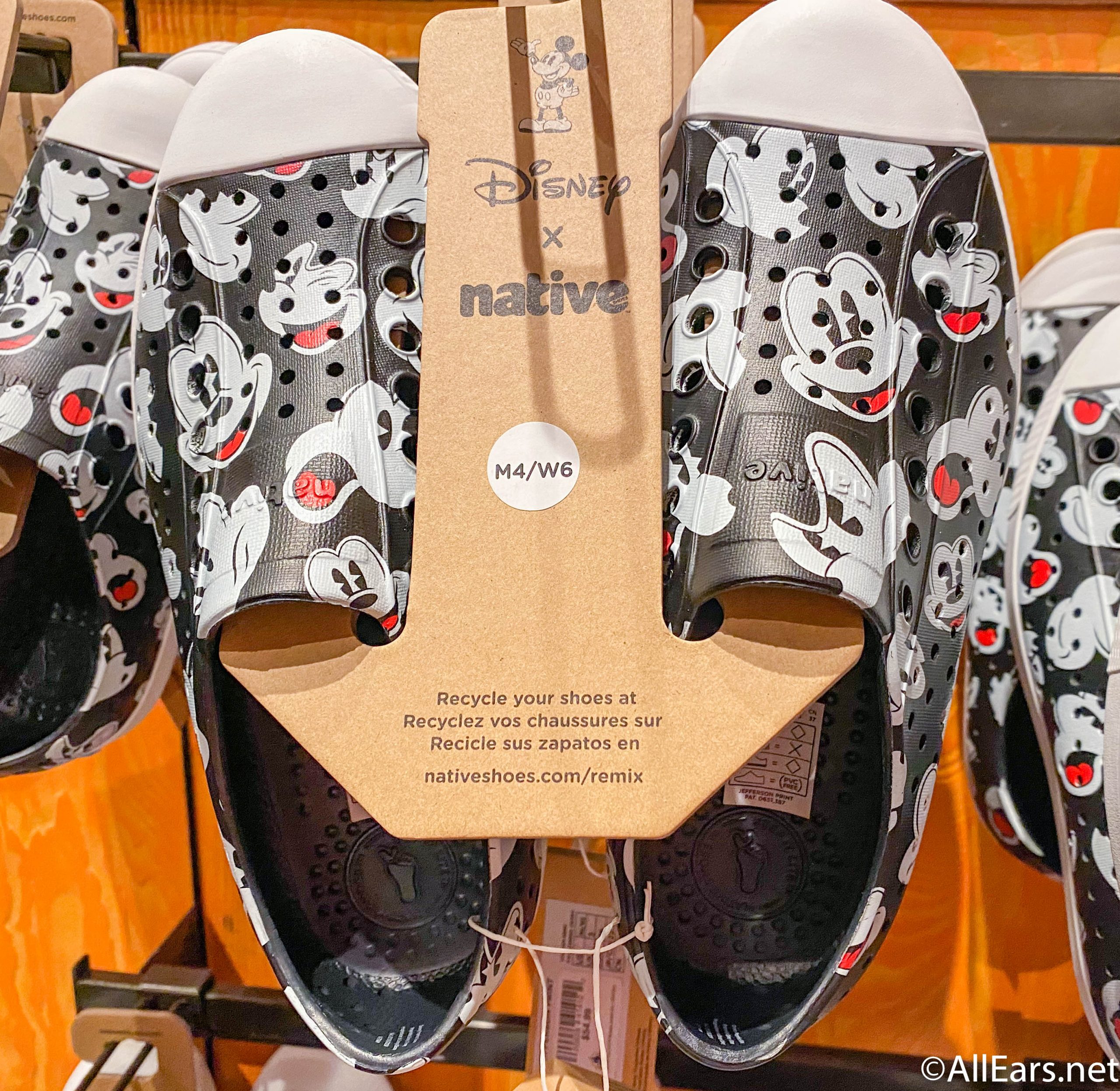 So what shoes SHOULD you opt for, you ask? The answer might surprise you!
We know what you're thinking when we say the word "Crocs": Really, those things? We get it. Crocs have been around for a hot minute. And whether you love them or hate them, they've remained popular for decades.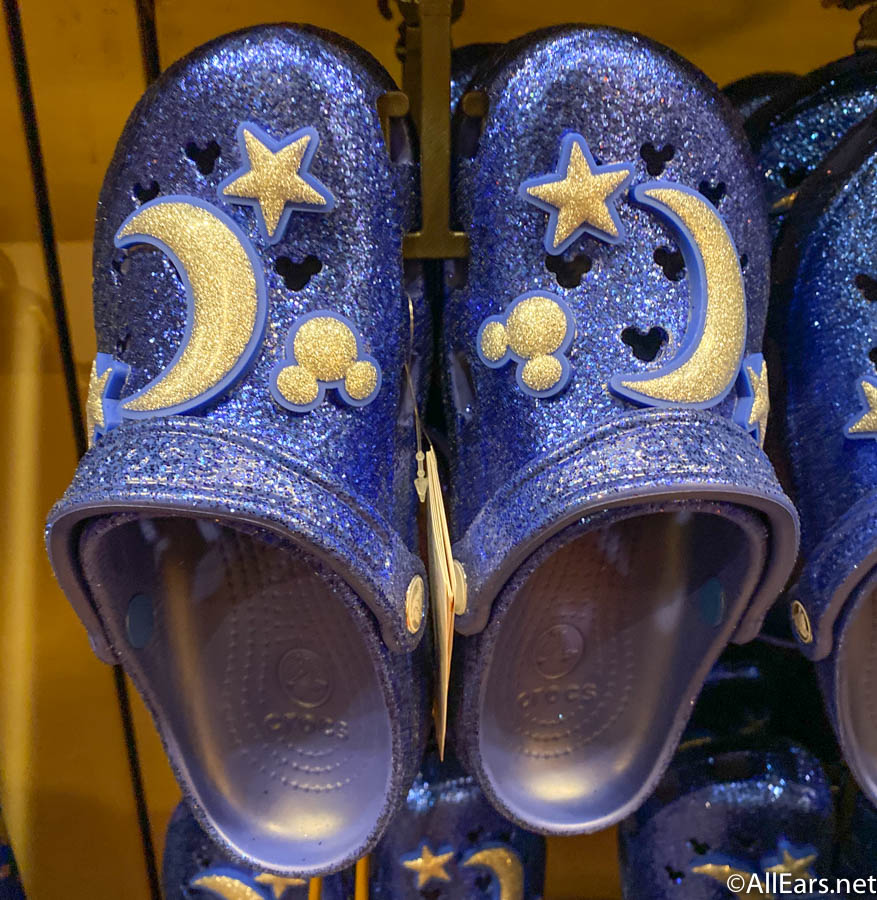 They've seen charms, sandals, and the frequent Disney design in the parks for guests to wear. But they're not JUST a fashion statement. The biggest advantage of Crocs is how versatile and comfortable they are to wear as you walk around theme parks. Need some proof?
Let's do a deep dive on Crocs, everyone!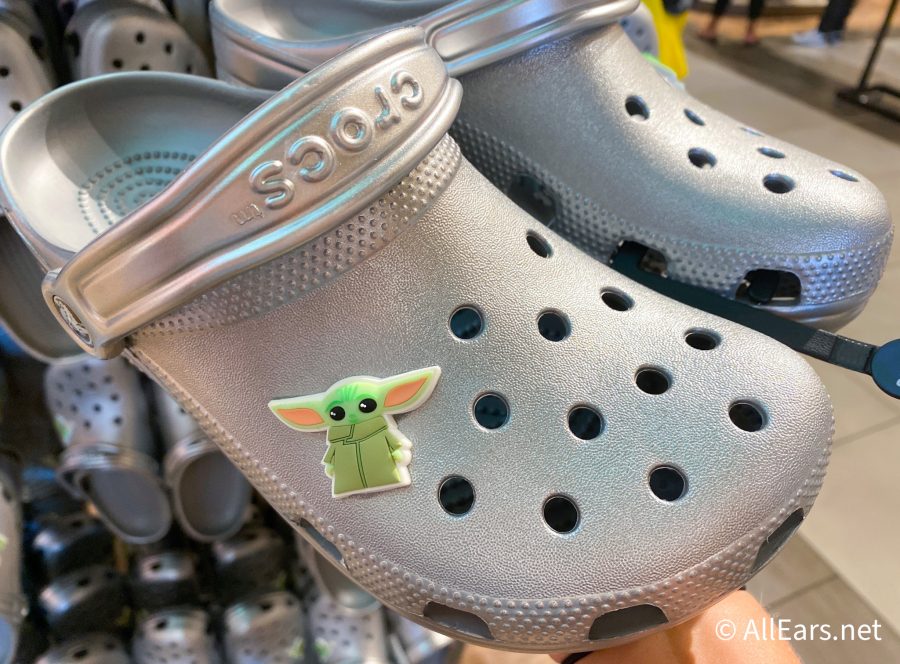 Crocs aren't typical flat shoes that leave your feet hurting after walking around Disney World or Universal Orlando all day. The cushioned design of Crocs is a benefit when you're walking 10,000+ steps per day, easily.
We've all gotten to know the classic clog Croc of the shoe, but there are actually multiple designs to best fit your needs — so these can be both function and fashion. The options also include slides, flip flops, wedges, flats, and more, depending on what works best for your trip (and your feet).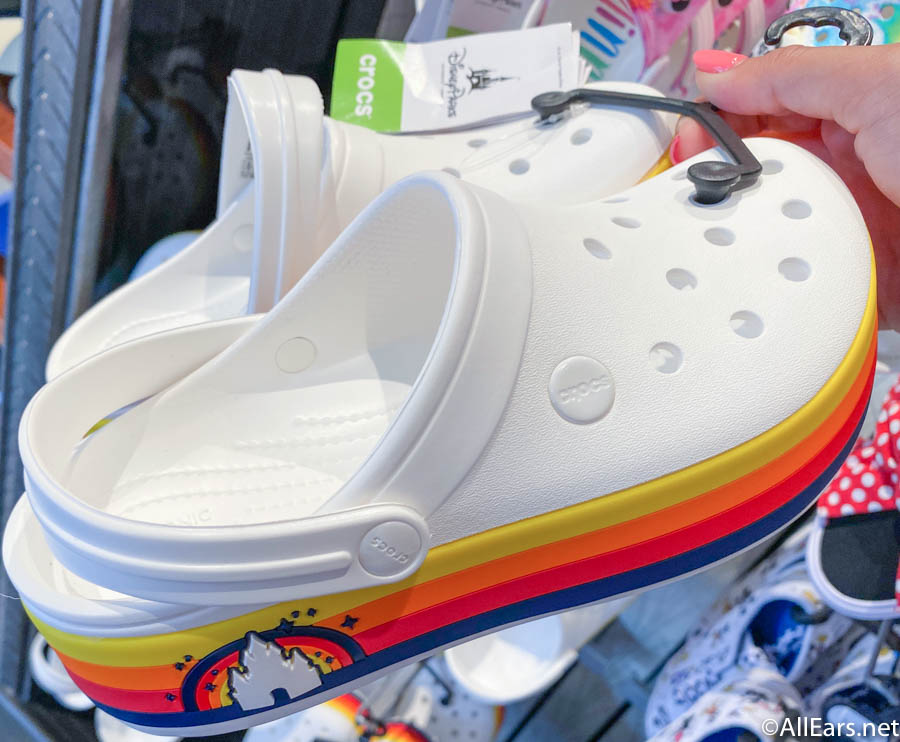 Crocs come with cushion and arch support, as well as a snug (yet cozy) fit. Obviously, there isn't as much support in Crocs as a pair of balanced sneakers, but there are a whole lot of benefits that might outweigh this problem. Crocs are lightweight so they won't feel like they're dragging you down after you're literally walking miles and miles per day. Still, you won't worry about them slipping off your feet as they fit securely (unlike most other lightweight options like sandals or flip flops).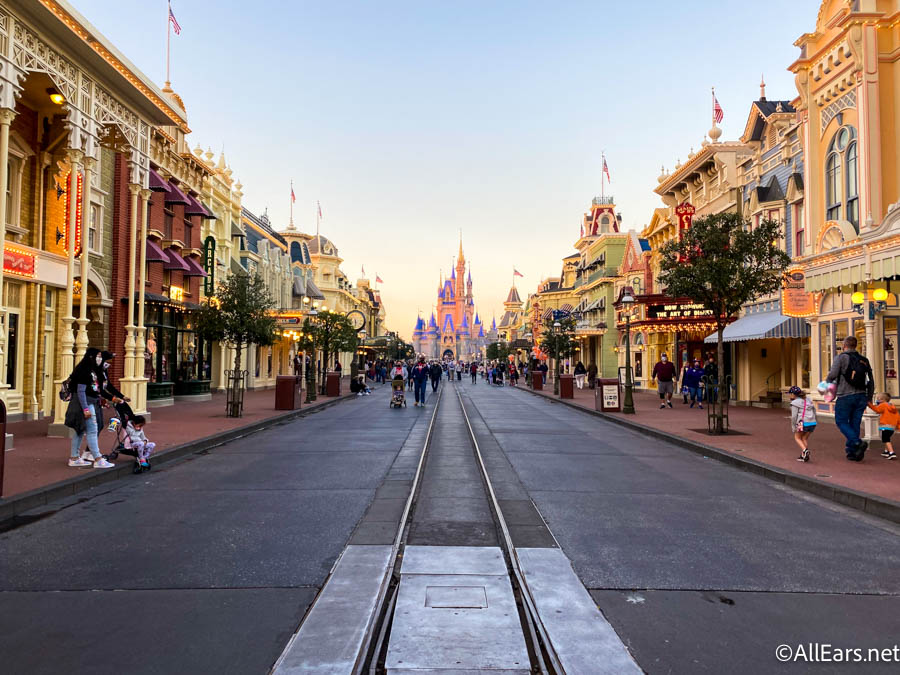 Crocs are also VERY versatile, so you can switch things up with the shoes with factors like the weather, your choice of attractions, and other circumstances. The open air element of the Crocs allows your feet to breathe, especially necessary when you're sweating when it's super hot outside. We've all experienced the sweaty and stinky feet during Florida's peak sunshine or humidity (and it's absolutely not magical).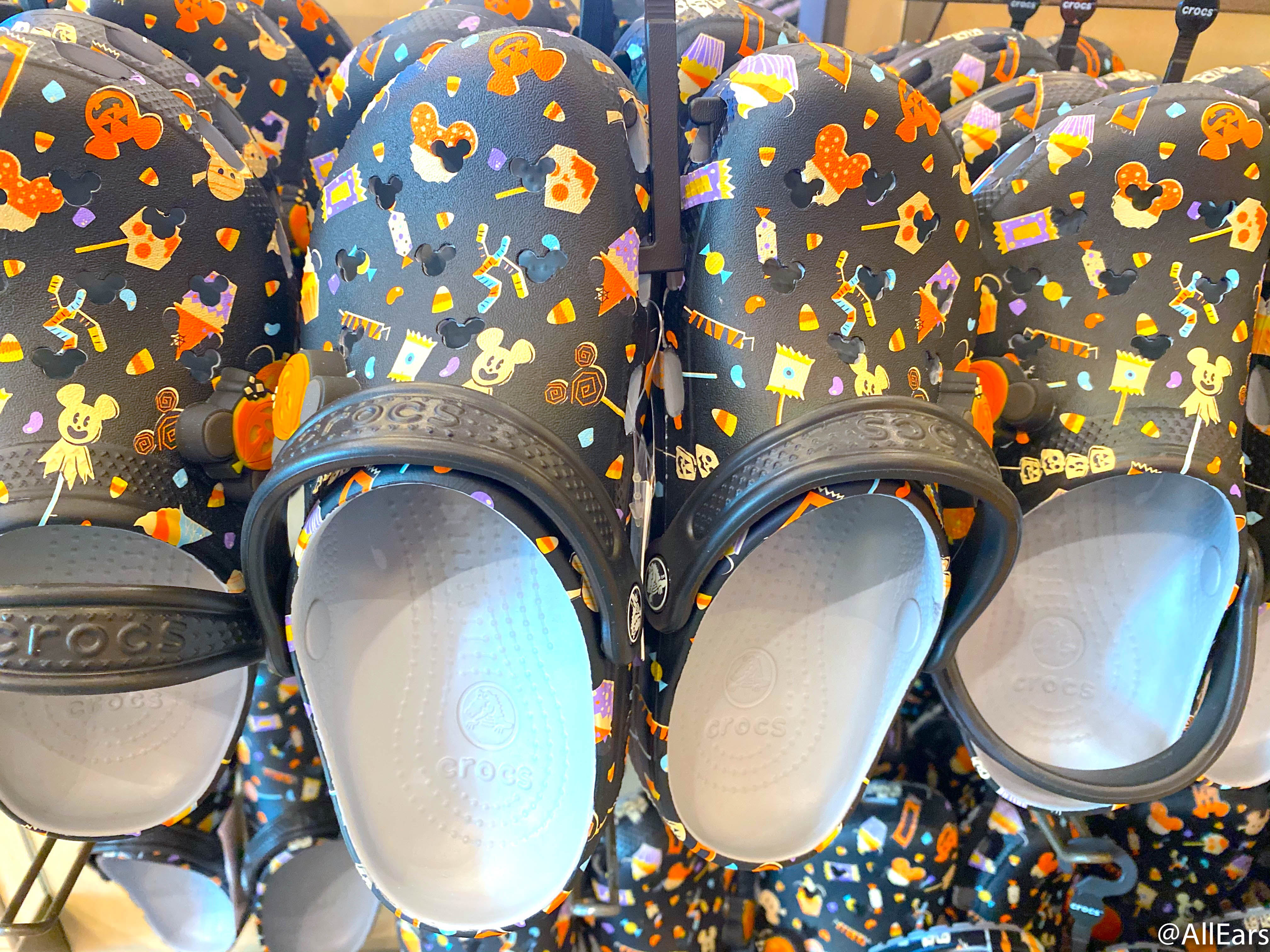 When it's raining, though, you don't have to worry about them getting soaked through or sliding around. Instead, the water just runs over your shoes as you continue making your way through the parks. Plus, when you get back to your hotel, you can just leave your Crocs near the door or out on the patio for them to dry off quickly. No muss, no fuss!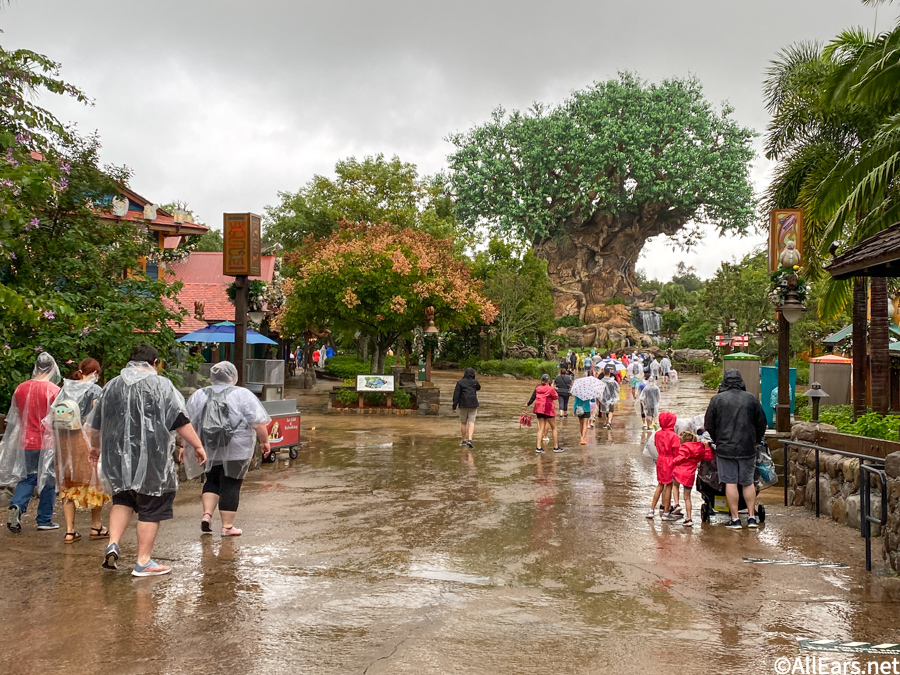 Perhaps one of the BEST parts of the Crocs is the fact that you can wear them on water rides without having to worry about walking around in uncomfortable shoes for the rest of your day. You can either shake them off to dry them or simply walk around in them since they'll dry on their own eventually. And even when they're wet, they're actually not unpleasant to be in, so it's a win-win!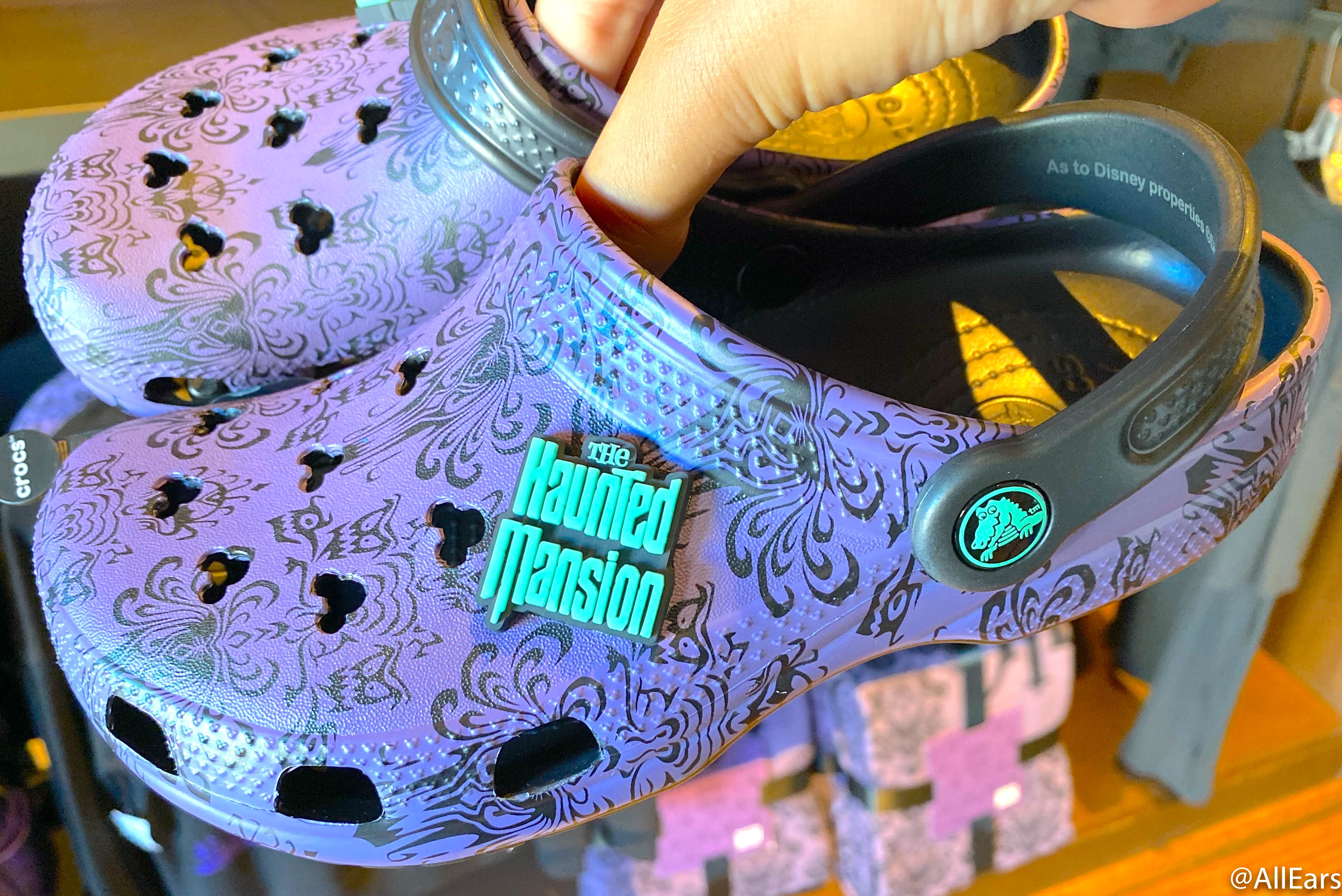 The only MAJOR thing we would recommend is making sure your Crocs fit properly. If they don't, you could be prone to more blisters. The side buttons that connect as well could cause blisters if they rub up against your feet over and over again. It might help to put a bandage over your foot where the button meets your foot.
Disney has also stated that guests technically aren't allowed to wear Crocs on escalators. And while this isn't always reinforced, it's meant to be a safety precaution for people to avoid accidents like Crocs getting stuck on the escalators. If you plan on heading to Disney World and going up and down escalators in spots like Disney Springs or EPCOT's The Land Pavilion, you might want to bring a pair of back-up shoes along with you (or take the stairs).
Again, everyone could have different experiences with wearing Crocs in the parks, so you have to find the best option for you! Yet, our own experience with them has been more beneficial than not. Crocs might be the way to go if you you're looking for comfort. And, come on — those Disney designs can be pretty cute, right?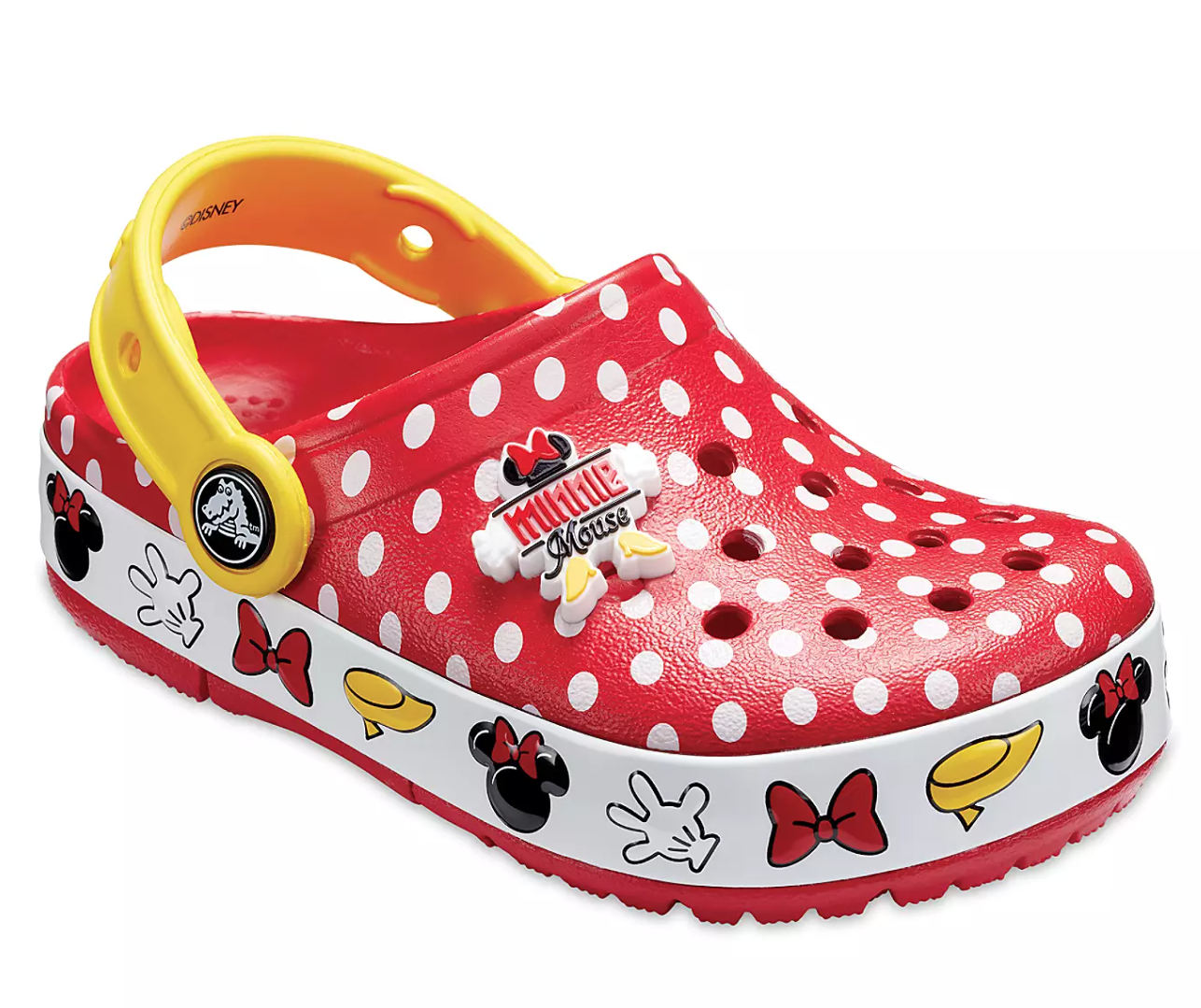 As we continue to make our way around the parks, be sure to keep up with all our adventures in Disney World and Universal Orlando! Stay tuned with All Ears for more theme park news!
Have you worn Crocs in a theme park? Let us know your experience in the comments below!