Disney World finally announced their new Annual Passholder system, which will launch on September 8th! There were a LOT of important details included in this announcement, including prices, perks, and more.
In addition to those major details, there were additional things to keep in mind that you may have glossed over! So today, we're going to remind you of a few important details that you may have missed from Disney World's Annual Pass announcement.
Annual Passes Can Be Limited or Paused at Any Time
Disney World Annual Passes never felt like something that could be "out of stock," but in their announcement, Disney stated that the number of Passes available will be limited. Keep in mind, however, that this limit applies to the sale of NEW Annual Passes — if you are looking to renew, you should be fine and not have to worry about anything "selling out." Instead, Disney has shared that the sale can be paused at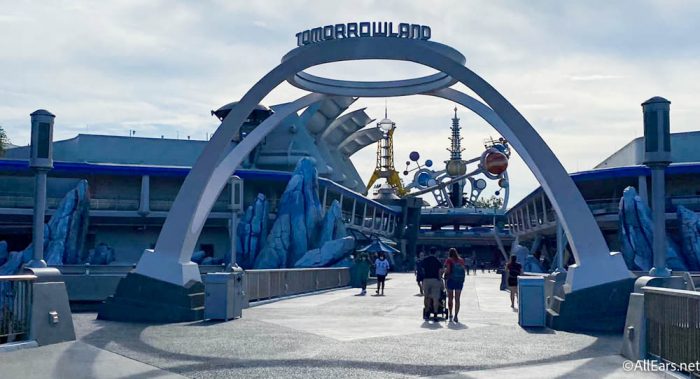 If you are looking to purchase a new Annual Pass, be sure to set your alarm on September 8th so you can purchase the Pass level you want just in case quantities are limited!
You May Lose PhotoPass
Prior to the closures, a number of perks were automatically included in certain Disney World Annual Passes, including PhotoPass. Under this new system, however, PhotoPass will be an optional add-on for an additional $99.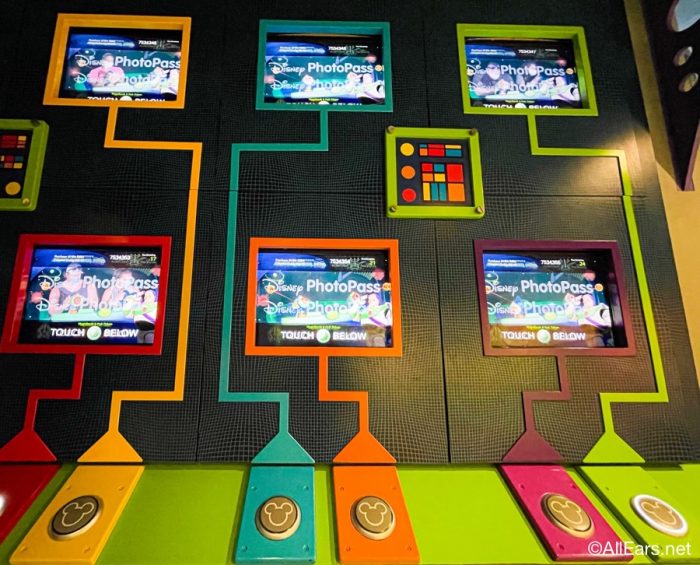 That means if you previously had a Platinum Plus, Platinum, or Gold Annual Pass, you will lose this perk after September 8th. If you want to hang onto PhotoPass for a little while longer, be sure to renew your Pass (if you are currently in your renewal period) before September 7th; otherwise, you will be placed in the new system and will no longer have PhotoPass included in your Pass.
Platinum Plus Passes Lose Water Parks & Sports
Similarly, if you had a Platinum Plus Annual Pass, you also previously had Water Parks & Sports option included as a benefit in your Pass. Now, however, those perks are also being converted to an optional add-on for $99.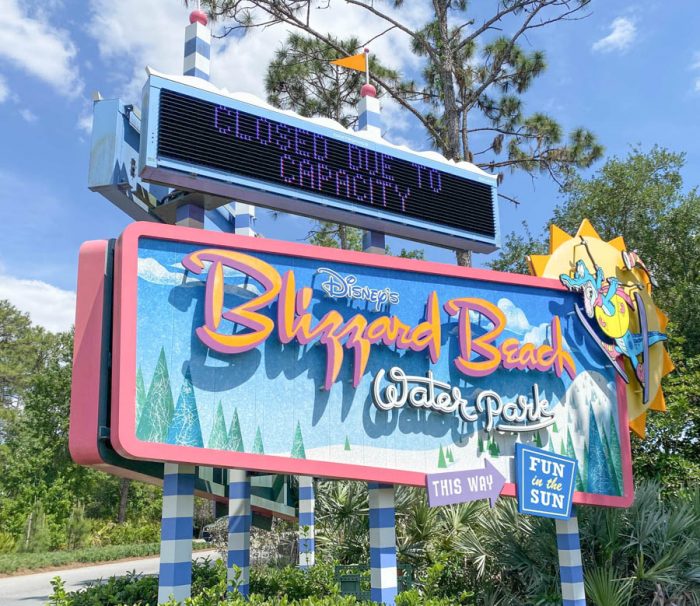 Don't Forget About Those Renewal Rates!
If you are a current Annual Passholder, you can renew into Disney World's new Annual Pass system at a discounted rate! If you are in your renewal window, you can renew into the new Passes at the current rates:
Disney Incredi-Pass: $1,104 (normally $1,299) plus tax
Disney Sorcerer Pass: $764 (normally $899) plus tax
Disney Pirate Pass: $594 (normally $699) plus tax
Disney Pixie Dust Pass: $339 (normally $399) plus tax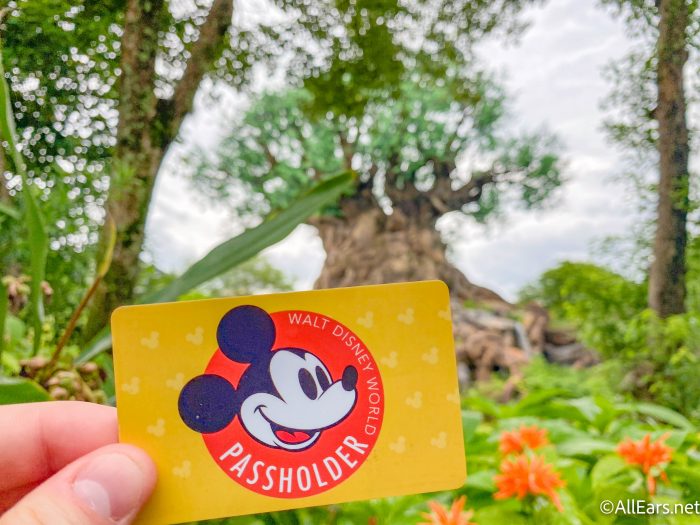 Some Passes Have LOTS of Blockout Dates
While the Disney Incredi-Pass and the Disney Sorcerer Pass have relatively few, if any, blockout dates, the Disney Pirate Pass and the Disney Pixie Dust Pass are another story.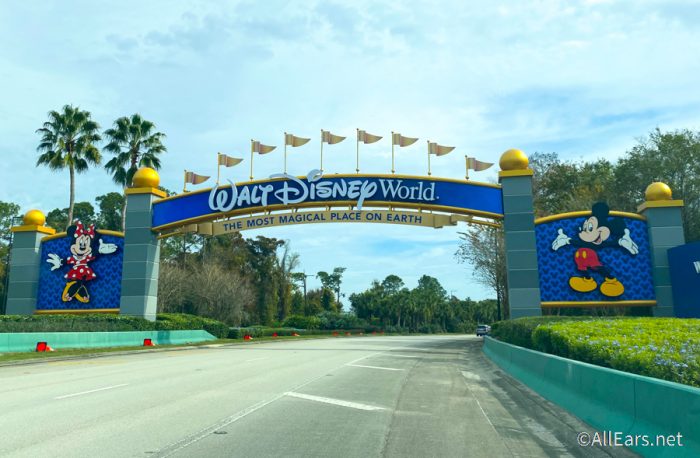 The Disney Pirate Pass has a decent amount of blockout dates, with every month between now and October 2022 having some level of blockout dates with the exception of September 2021, June 2022, and August 2022. Notable blockout periods include start of Disney World's 50th anniversary, Thanksgiving, Christmas, New Year's, and Spring Break.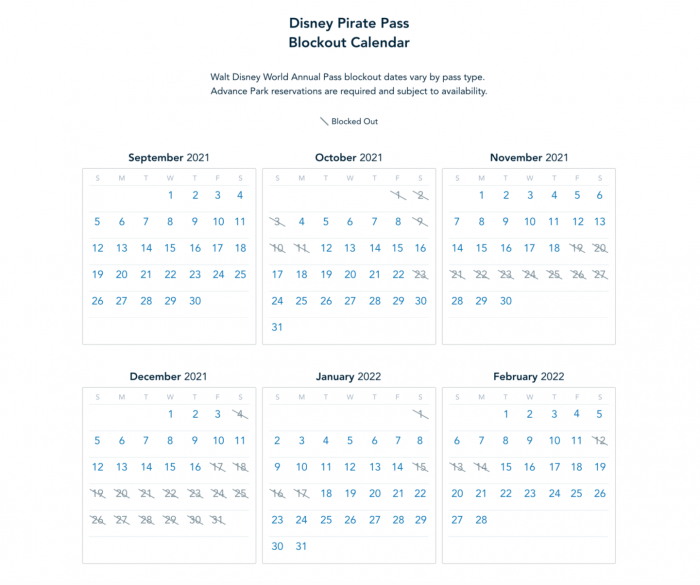 The Disney Pixie Dust Pass, which is available at the lowest price of $399 plus tax, also has the highest amount of blockout dates. Guests with this pass level will be unable to visit on weekends, in addition to major holidays like Spring Break, Thanksgiving, Christmas, and New Years.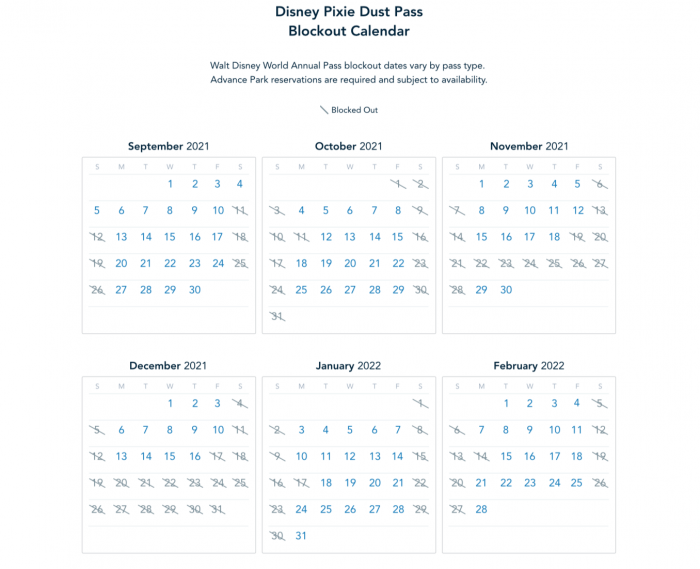 Get ready to purchase or renew your Annual Pass when these new options become available on September 8th! We'll keep a close eye on any new announcements or updates from Disney World when it comes to their new Annual Pass system, so be on the lookout for the latest news!
Are you planning on purchasing a new Disney World Annual Pass? Let us know in the comments!
Join the AllEars.net Newsletter to stay on top of ALL the breaking Disney News! You'll also get access to AllEars tips, reviews, trivia, and MORE! Click here to Subscribe!