Walt Disney World is known as the Most Magical Place on Earth, but not everything is always sunshine and rainbows.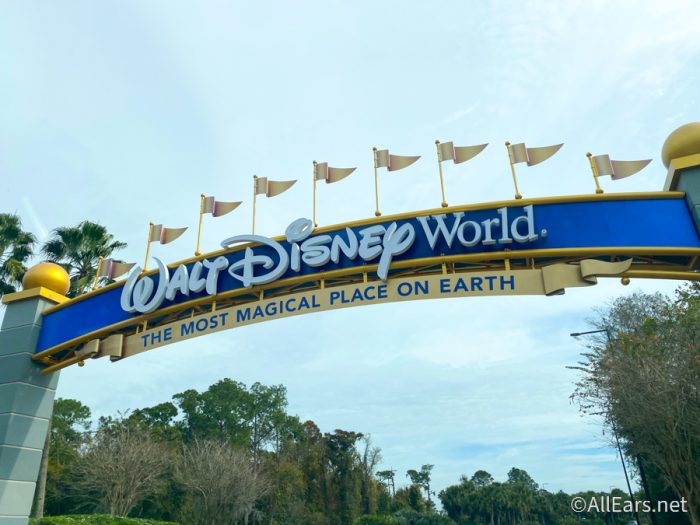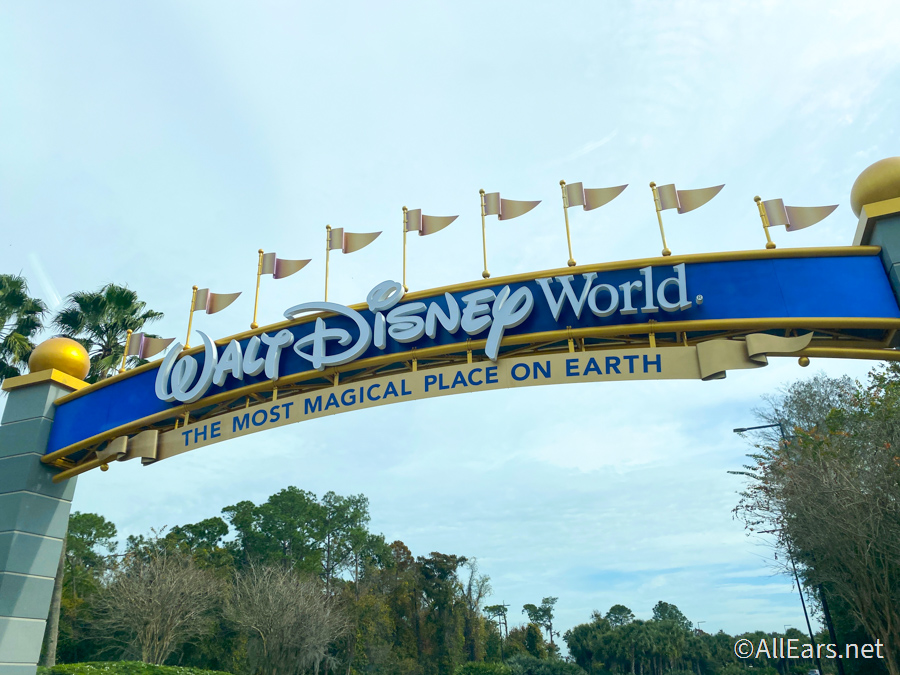 Truth be told, there are good things and "bad" things about the parks, the restaurants, and the hotels. And while the "bad" things won't necessarily ruin your trip or anything like that, it can be really helpful to know about them ahead of time to be able to plan for them or just know what to expect. So, today we're breaking down the very BEST and the very WORST things about every Disney World theme park.
Magic Kingdom
Best
At Magic Kingdom, we've got a few things that fall into our "best" category. Walking down Main Street, U.S.A. is one of them.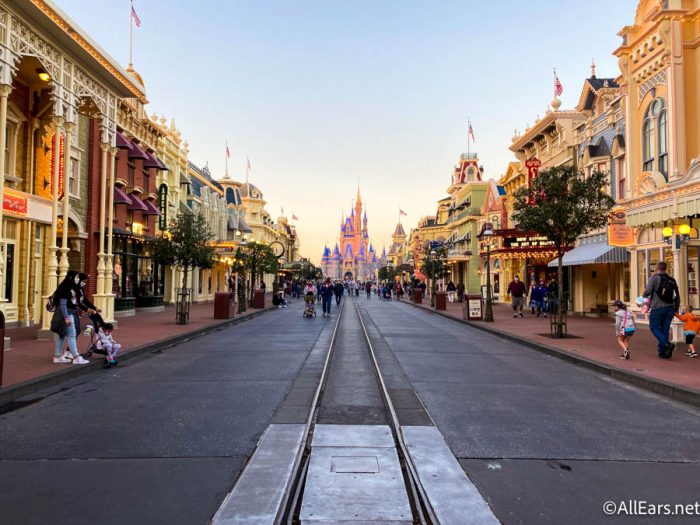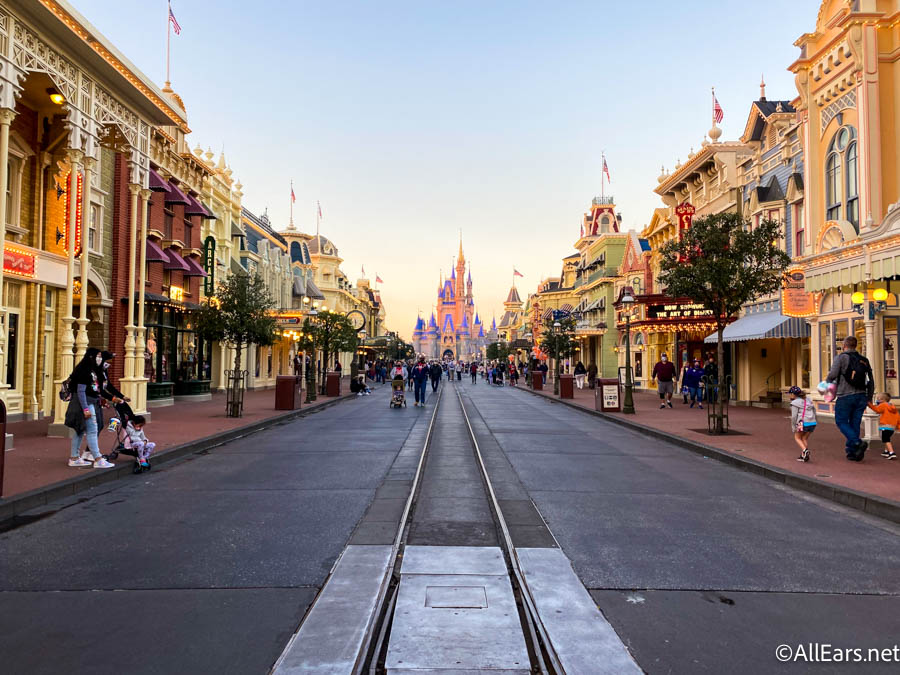 There really is just something special about Main Street, especially if you take the time to slow down and just admire all of the beautiful details there like the little flags all around (most of which aren't real flags at all), the architecture of the buildings, the use of forced perspective, the Dapper Dans, the windows honoring people who were part of Disney history, and so much more.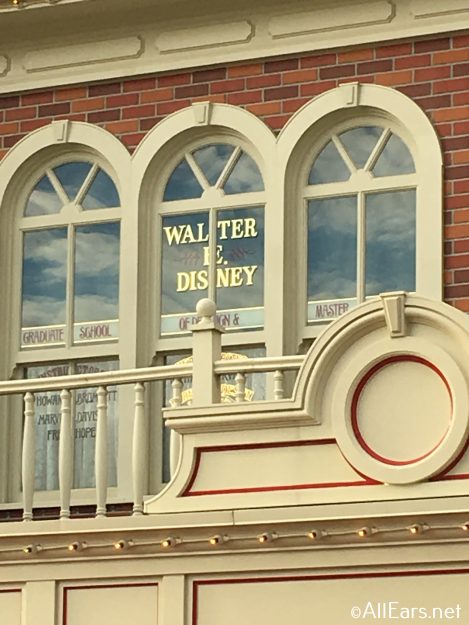 Another thing that falls into our "best" category for Magic Kingdom is getting some awesome Castle views. Truly, whether you grab some photos from the front…
…or head to the back, or even just take some selfies from the side, the Castle is a sight to behold. It's a reminder of the magic of this place, and a comforting image — a place you and your family can take pictures year after year together and remember trips from the past.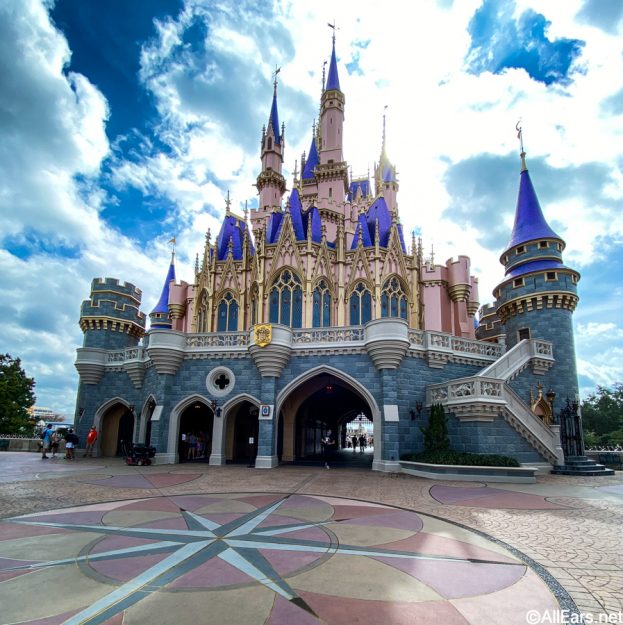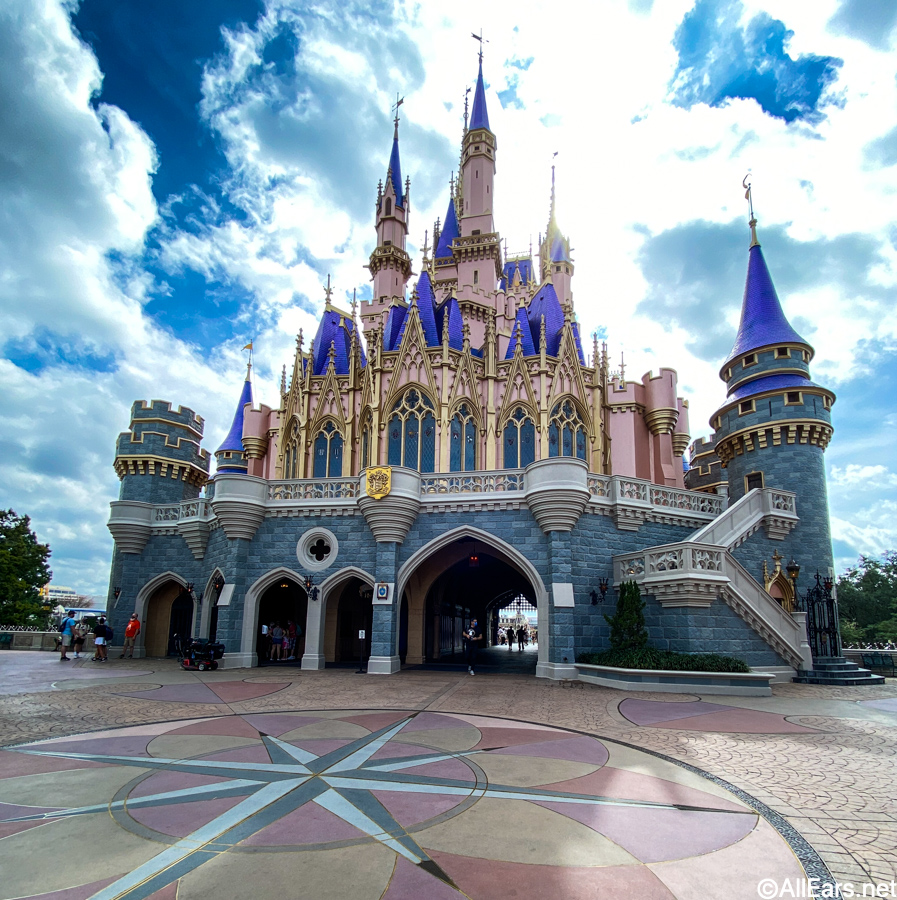 And finally, we think one of the best things about Magic Kingdom is its classic attractions that either connect you to some of your favorite films or connect you to the history of the Disney parks. We're talking rides like The Haunted Mansion, Walt Disney's Carousel of Progress, "it's a small world," Pirates of the Caribbean, Peter Pan's Flight, and the park's 3 Mountains.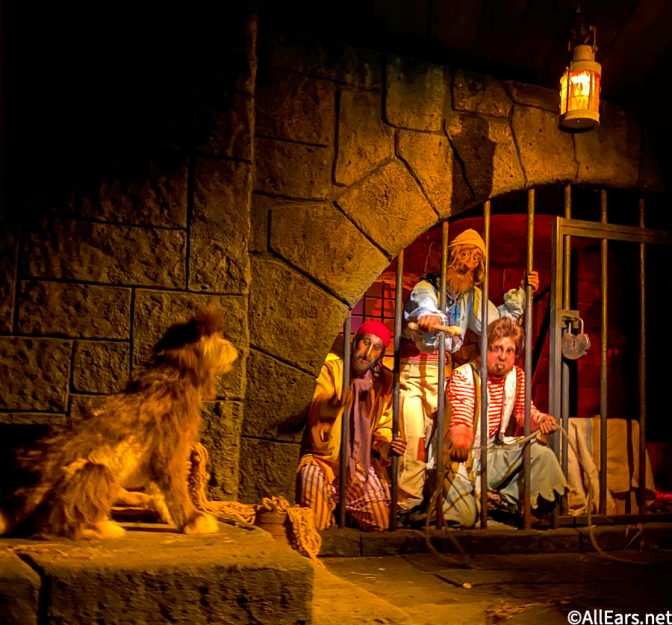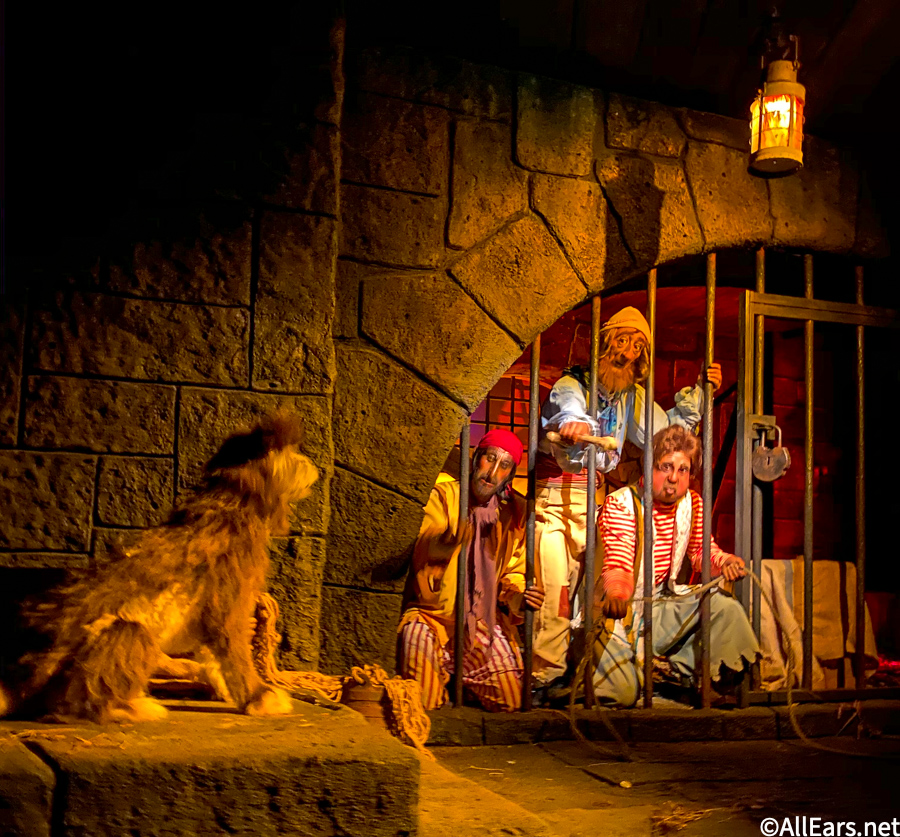 These are all rides that feel quintessentially Disney, some of which have a very long history going all the way back to the 1964-65 World's Fair. While the other parks might have some rides that feel similar, Magic Kingdom just has so many rides that feel like they just encapsulate everything Disney is meant to be.
Worst
But, not everything at Magic Kingdom is the best. The main thing that we think is the "worst" at Magic Kingdom? Crowds and tight spaces. The crowds and tight spaces especially become a problem in spots like Fantasyland near "it's a small world" and Peter Pan. That area is PRETTY tight and with lines being more spaced out for social distancing, and often spilling out into the already small pathways, it can be even worse.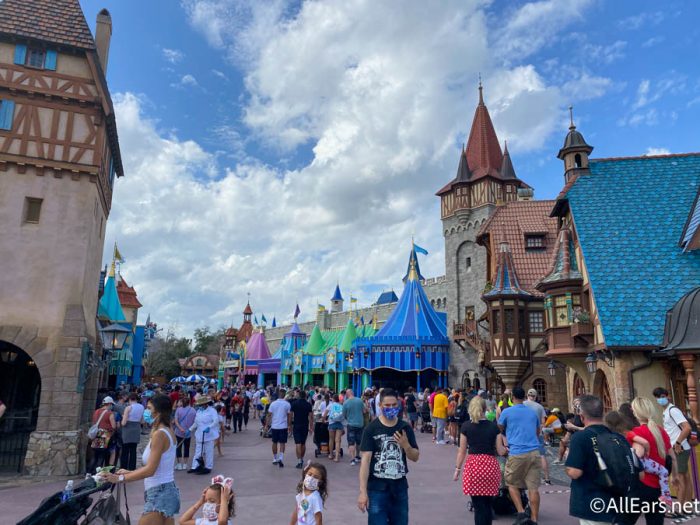 Adventureland can also suffer from the same fate in some spots like by Pirates of the Caribbean. If you can avoid these tighter areas on days when the crowds are large or find a way to hit them earlier in the day or later when crowds have dissipated a bit, you might be able to avoid them.
Some might also argue that Tomorrowland Speedway is on Magic Kingdom's "worst" list. While the attraction itself can be fun, especially for little ones without a license, it does have an unpleasant smell sometimes and it takes up SUCH a large space.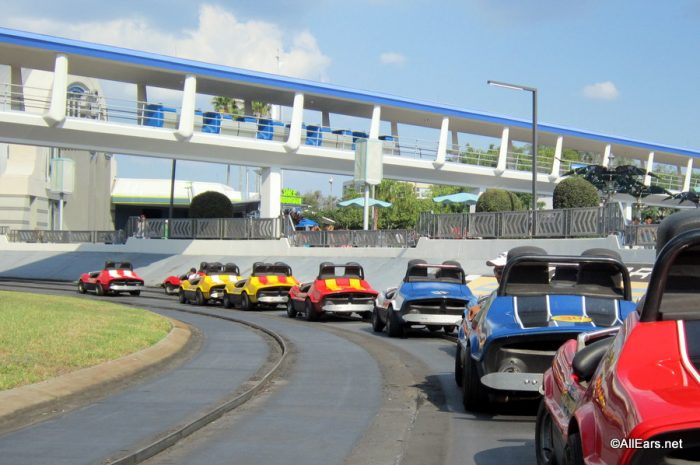 It's only got a 4.96 rating (out of 10) based on your reviews and it's only recommended by 42% of people. Some of your reviews note how it is a bit slow and in need of refurbishment. It seems the overall view is it's alright, but it could be so much more.
EPCOT
Best
Over at EPCOT, we think one of the best things is really the countries as a whole. That includes their unique exhibits, the Cultural Representative Program Cast Members (many of which we hope to see back in the park in the future), the unique merchandise at the shops there, and (very important) the delicious food.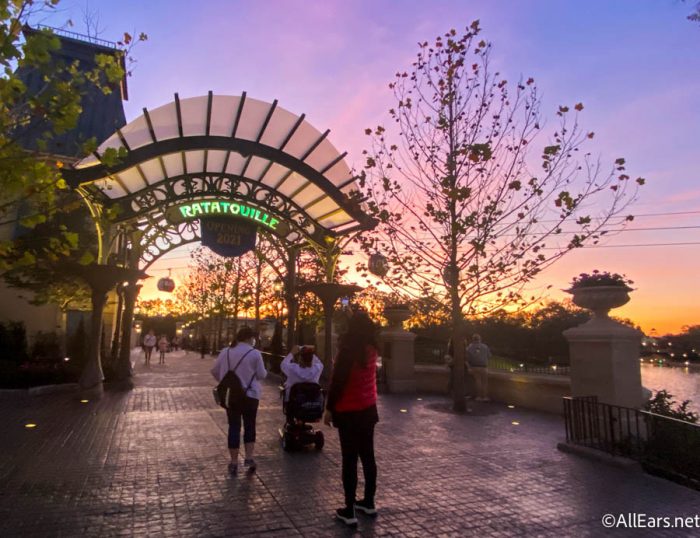 Really, it's the ability to learn little unique things about each of the countries and their culture. Little things like in the Japan pavilion where they generally give you a tray to put your money on instead of taking it directly, or getting to check out ALL the Hello Kitty merchandise. Those little things are just the best.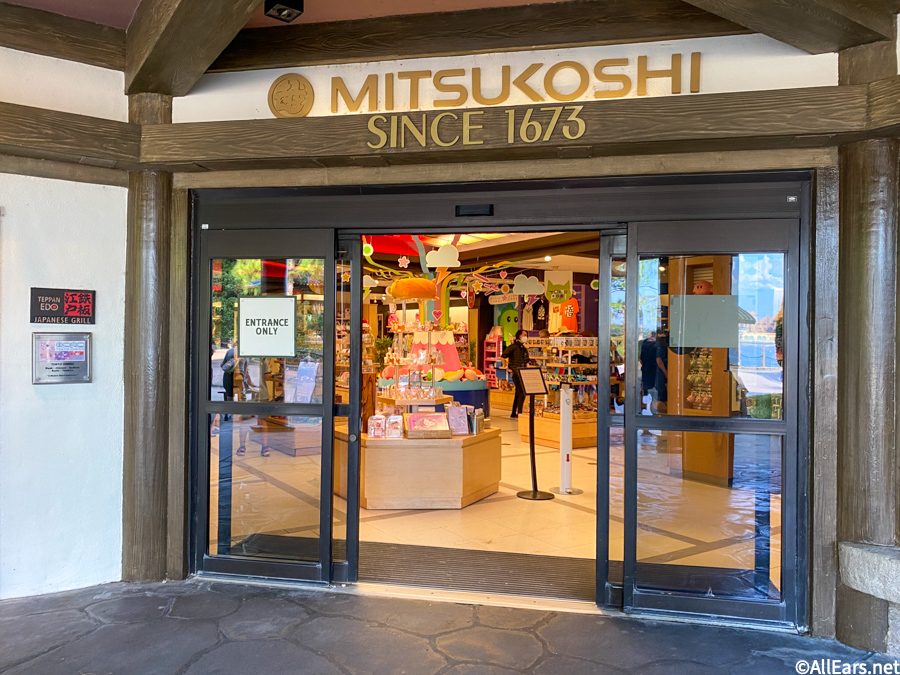 Another one of the best things about EPCOT is (of course) it's MANY festivals. Whether you love the International Festival of the Arts, the International Flower & Garden Festival, the International Food & Wine Festival, or the International Festival of the Holidays, there's SO much to eat and enjoy at EPCOT when it is hosting a festival.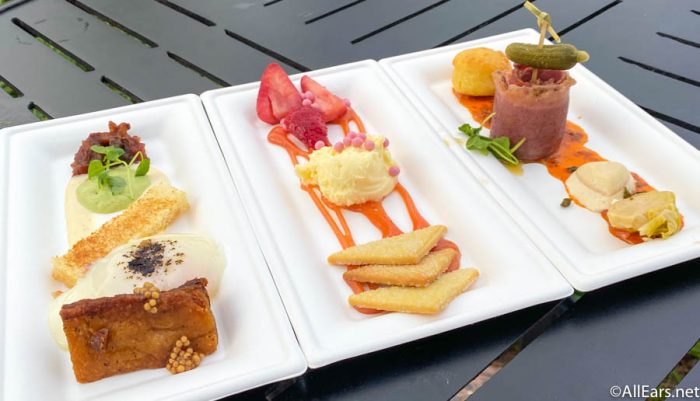 Each festival typically brings with it unique merchandise, unique gardens or displays, interactive activities, entertainment, and so much more.
Worst
In terms of the worst things at EPCOT, the main one right now is construction. While it might not be as bad as some people say, there are a LOT of construction walls up and development in progress, particularly in the Future World section of the park, for the changes happening as part of the EPCOT Transformation.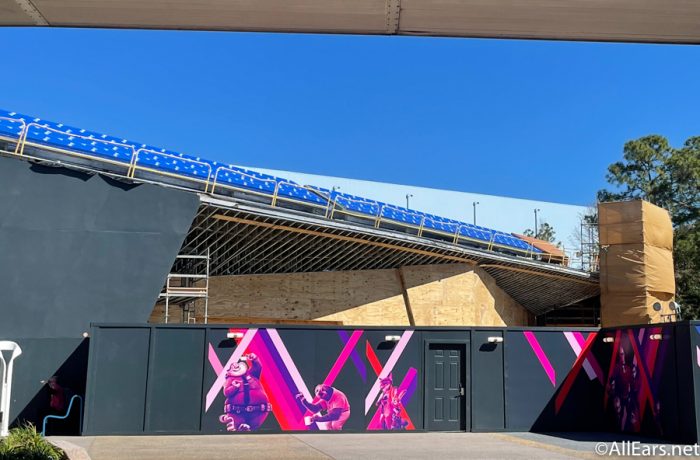 If you haven't been to EPCOT for several years, you might walk in and be totally surprised by the changes that have been made due to this construction, including a totally different way of maneuvering around that front part of Future World. But, construction walls are coming down around some parts, so things are gradually improving.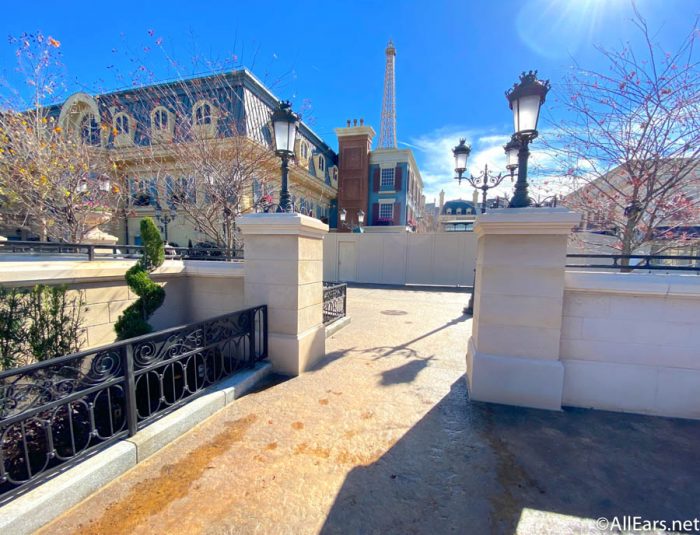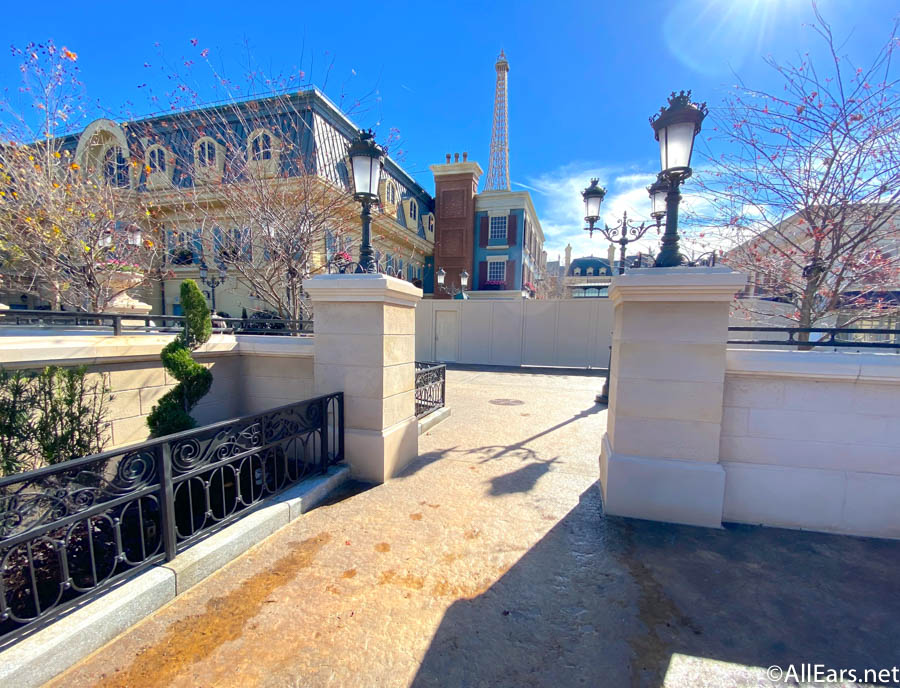 Another thing on our "worst of EPCOT" list is the tightness of the pathways around World Showcase. If there are particularly high crowd levels, those pathways can get really full and feel uncomfortably congested particularly in certain spots, like near the Mexico pavilion.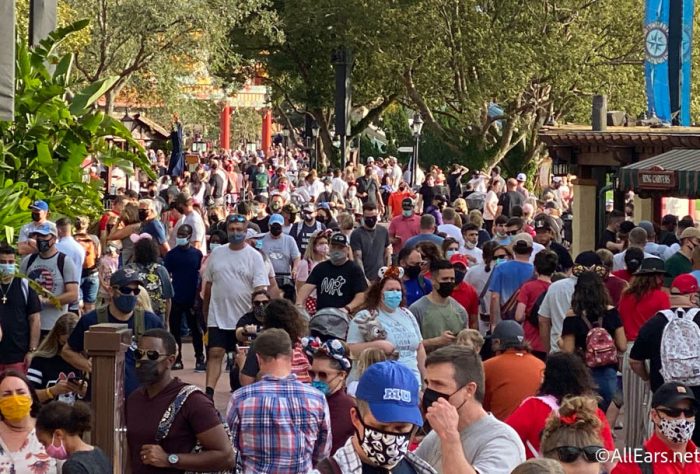 Finally, the last thing on our "worst of EPCOT" list is the sheer amount of walking you have to do there. You have to walk a lot in Disney in general, but that's especially true at EPCOT. The distance around EPCOT's World Showcase lagoon alone is about 1.2 miles!!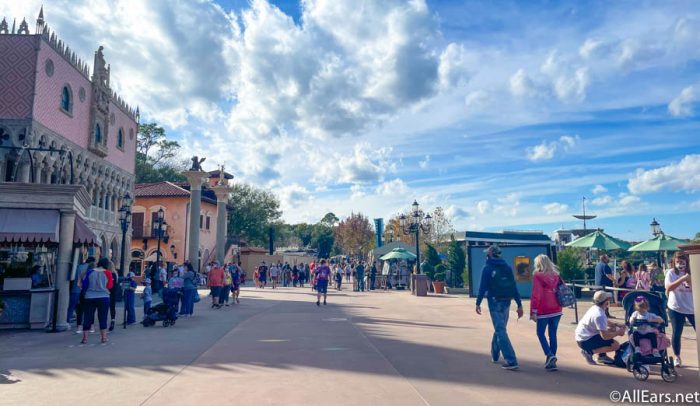 Whether you start out in Mexico or Canada, you can often get half-way through and then start to feel a little overwhelmed about still having half-way to go! Or, if you finish a loop and then decide you REALLY wanted to grab another bite to eat in Japan, you might feel totally discouraged from walking through ALL of those countries AGAIN just to get there.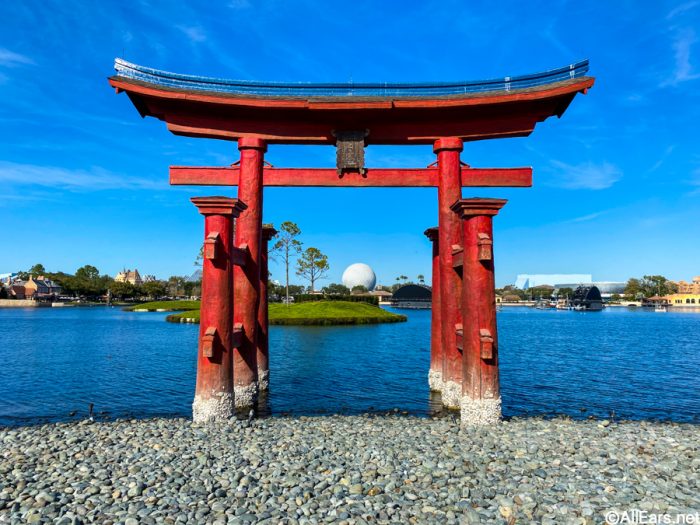 Be sure to pack some good walking shoes, take breaks throughout your walk around the World, and take advantage of the Friendship Boats that go across World Showcase lagoon which can help cut down your walking time a bit.
Disney's Hollywood Studios
Best
At Disney's Hollywood Studios, Star Wars: Galaxy's Edge truly HAS to be on the "best" list and arguably, for many it is at the VERY TOP of that list. Galaxy's Edge is one of the best things in the entire park for so many reasons.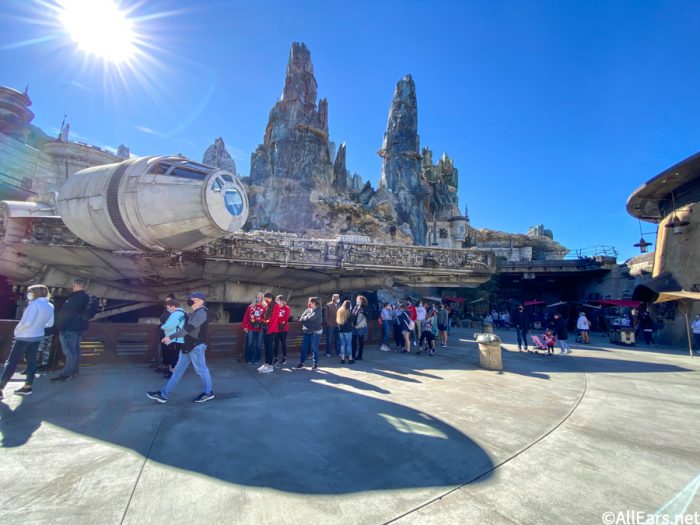 The theming and little details here are incredible. Who doesn't want to pilot the Millennium Falcon or join the Resistance and fight off Kylo Ren?! From building your own lightsaber to building your own droid companion, there are some incredible non-ride experiences here. Oh, and did we mention the ronto wrap from Ronto Roasters and unique drinks at Oga's Cantina?!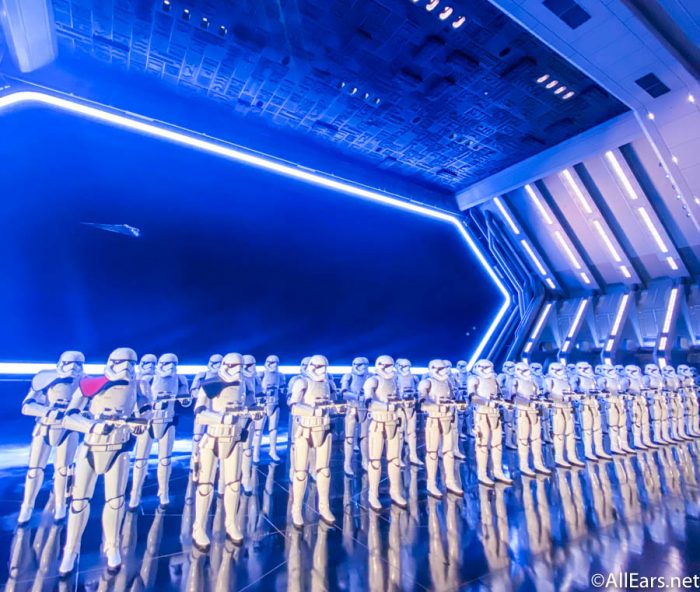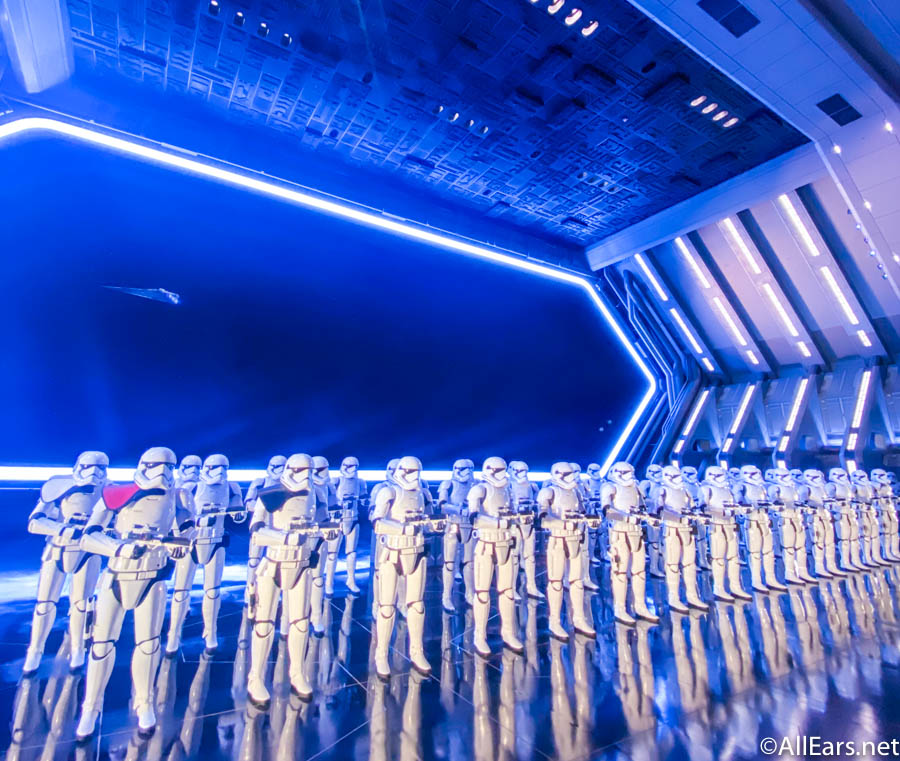 Really, Galaxy's Edge doesn't just feel like a place you want to walk through quickly. It feels like a place you want to "live in" for a while.
Next on our best list is a totally different area of the park with a completely different feel — Sunset Boulevard. If you're looking for that old, classic Hollywood feel, Sunset Boulevard is where you'll find it. Grab a nice cool drink, listen to the screams from the Twilight Zone Tower of Terror in the background mixed with the old Hollywood style music, and fit a bench to sit on and enjoy. Really, this is one of the best spots to people watch and take a break during your day.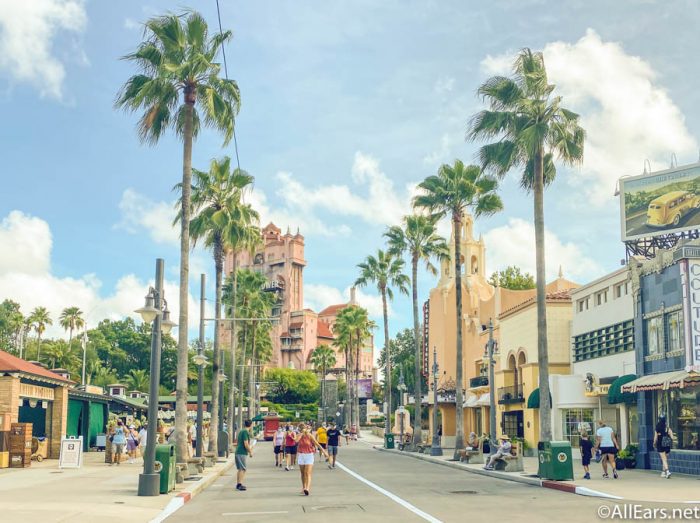 We've also got to give a special shout-out to Toy Story Land and it's amazing theming and hidden details. You could truly spend hours here and probably still not find all of the easter eggs and references. Plus, there are TOTCHOS.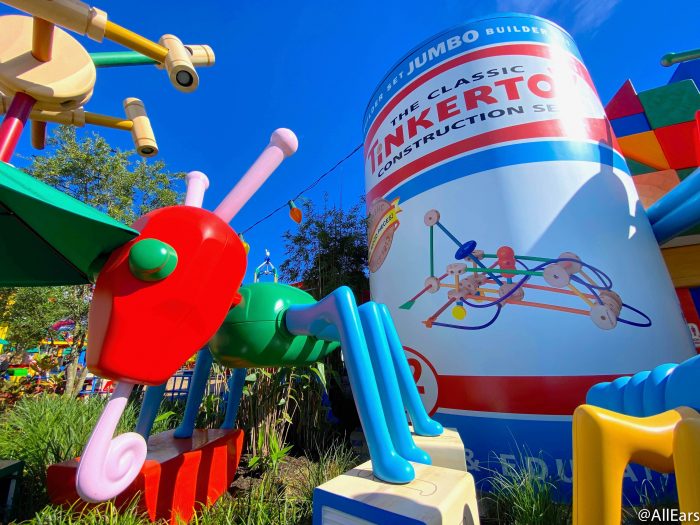 Worst
In terms of what's the worst at this park, we'd say one of the worst things here is the layout. It's not exactly as intuitive as Magic Kingdom. Things are just laid out in a way that doesn't always feel as easy to navigate.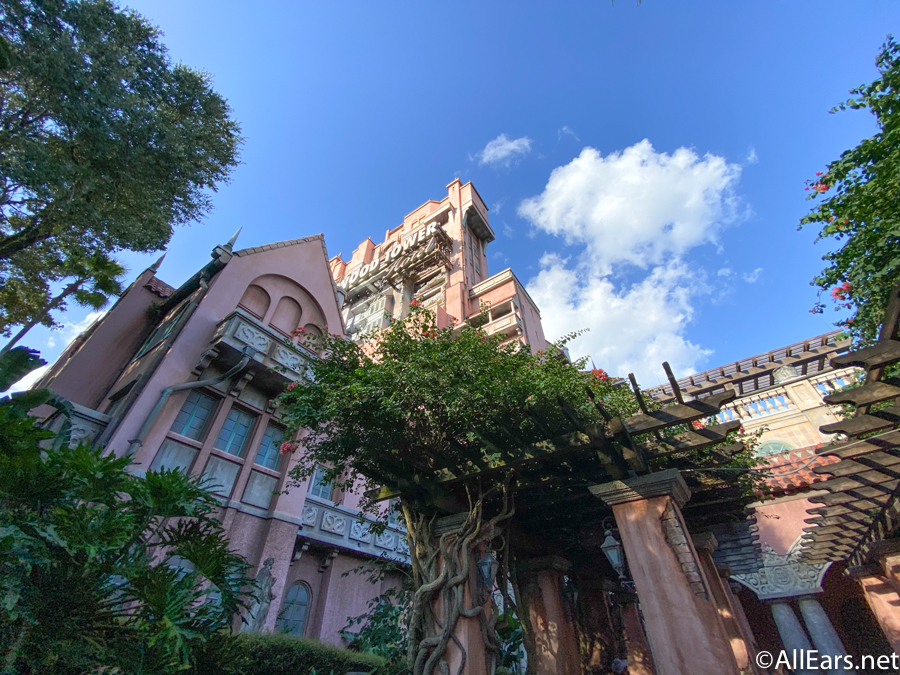 There are also some spots that could be so much more than what they are right now, like that area where the Municiberg area was.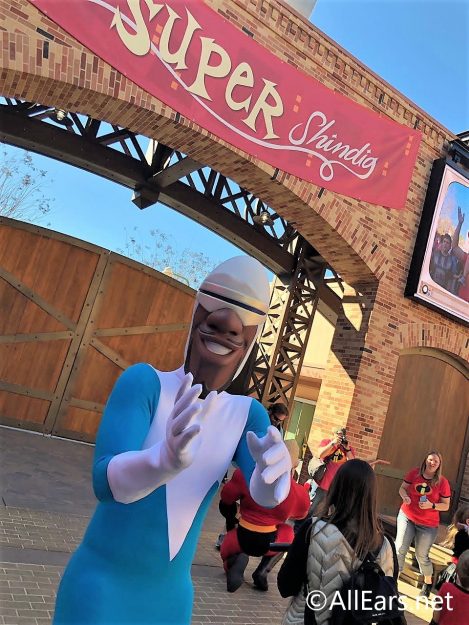 And finally, probably one of the worst things about Hollywood Studios is simply the stress of trying to get a Boarding Group for Star Wars: Rise of the Resistance. Waking up SUPER early to try and grab a group at 7AM can be a stressful way to start your day. And, if you're unsuccessful, trying again at 1PM in the park can be nerve-racking too. And then you've got to wait during the day for the time when your group is called.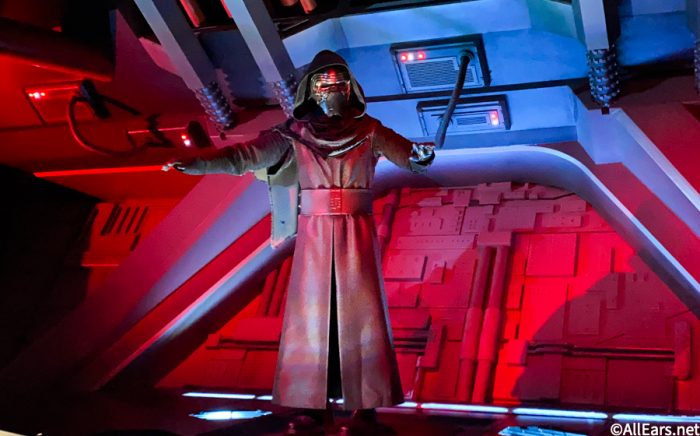 Some people may love the Boarding Group system and others may hate. Whether or not you enjoy it, it can certainly be a bit stressful to try to snag a chance to ride one of Disney's most popular rides.
Disney's Animal Kingdom
Best
Finally, we reach Disney's Animal Kingdom! At the park, one of the best things is definitely the entirety of the Pandora — The World of Avatar area. First, there's the pure beauty of the area with those incredible floating mountains. Then, there's the amazing food like those Cheeseburger Pods. Of course, there's all of the fun merchandise over at Windtraders.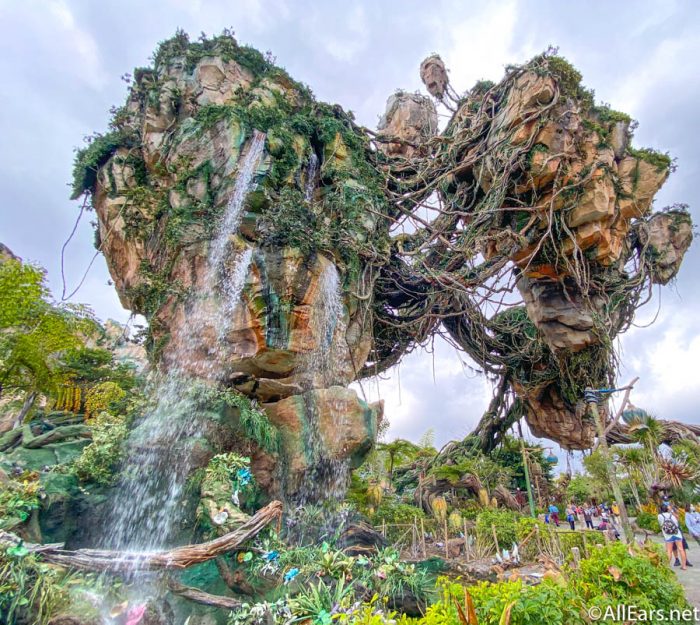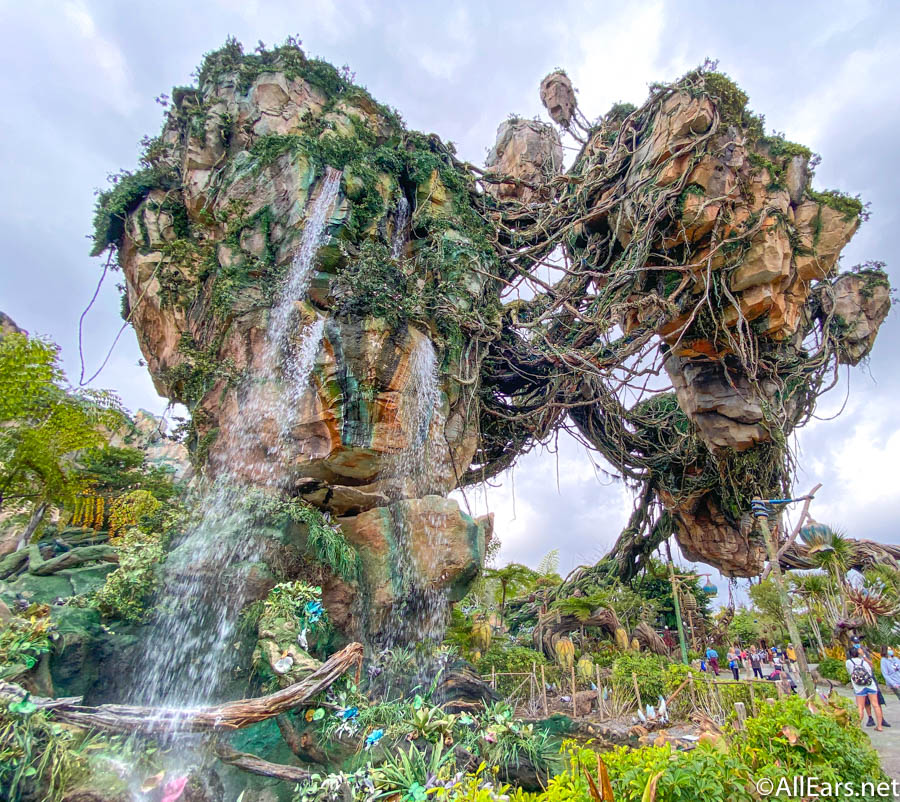 And, then there's the unique attractions. The Shaman animatronic on Na'vi River Journey is truly a sight to behold. And soaring through the air on your very own "breathing" banshee on Avatar Flight of Passage is an experience unlike any other.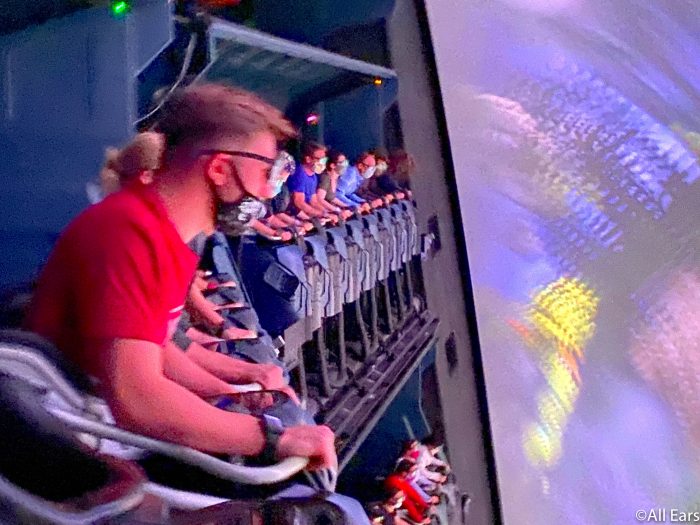 The animal trails in the park are also on our "best" list. These trails are often overlooked, but they truly are some of the best experiences the park has to offer. Hop on the Discovery Island Trails to get some incredible views of the Tree of Life, visit the Gorilla Falls Exploration Trail to get an up-close view at some amazing animals, and don't forget to stop by Maharajah Jungle Trek to check out some stunning tigers.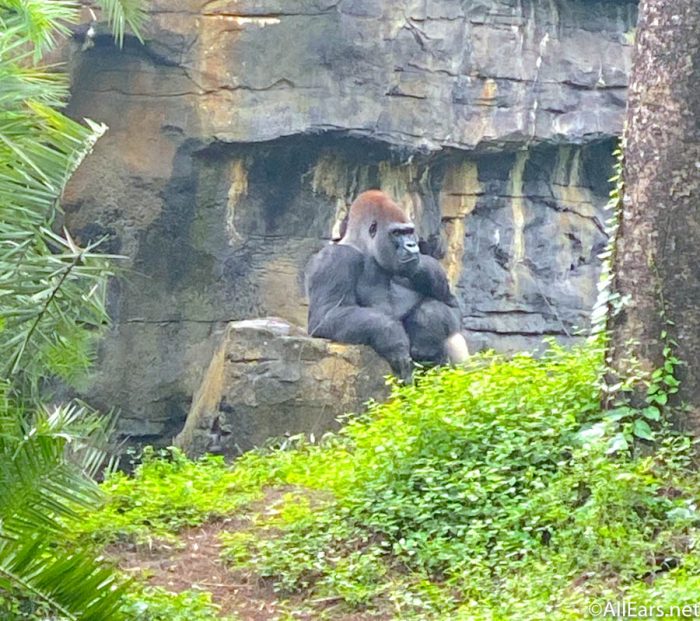 And, of course, we couldn't make our best list without mentioning Kilimanjaro Safaris — the park's signature ride. You never know exactly what kind of experience you're going to get on this ride as many of the animals just roam about, making it a unique experience every time you ride.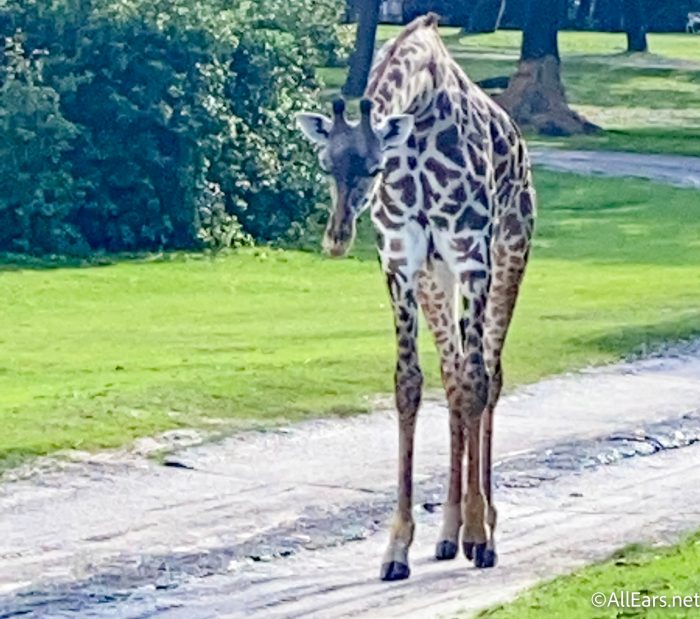 Overall, for us, the best part of Animal Kingdom is really its beauty and sense of adventure, which shines through in so many ways like in the Tree of Life, in Pandora, in the Safari, on the trails, and in all of the little details all around the park.
Worst
In terms of what's worst at Animal Kingdom, unfortunately DinoLand U.S.A. is on that list, specifically Dino-Rama. For some, this area might seem random but the carnival rides and theme does have a specific history and LOTS of details you may have totally missed. But, many can't help but think that this area could be so much more.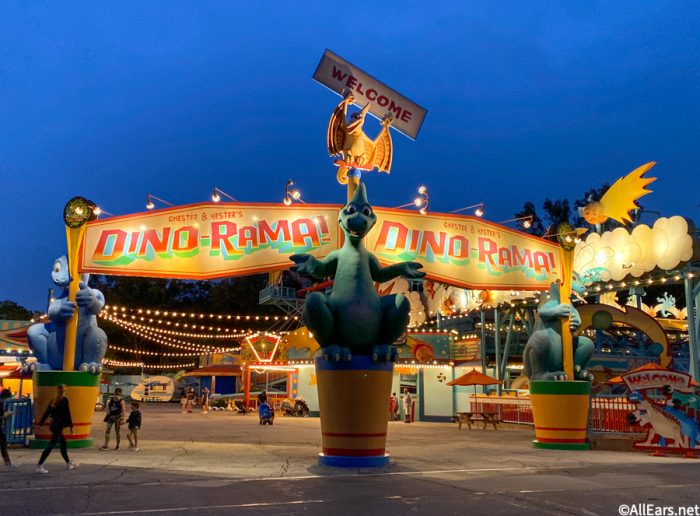 The lack of rides is also a bit of a downside to Animal Kingdom. In terms of moving rides (not shows or experiences) there's really only Expedition Everest, the rides in DinoLand, the rides in Pandora, Kilimanjaro Safaris, the Wildlife Express Train to Rafiki's Planet Watch, and Kali River Rapids. So, if you're one that ONLY enjoys moving rides — not shows or walking experiences — that can be a big negative.
And that's our list of the best and worst parts of each park! What do you think is the best and worst part of each park? Let us know in the comments! We'll definitely keep looking for all the latest Disney news and bringing that to you, so be sure to look for more posts from us here at AllEars.
Join the AllEars.net Newsletter to stay on top of ALL the breaking Disney News! You'll also get access to AllEars tips, reviews, trivia, and MORE! Click here to Subscribe!