Just like with Spaceship Earth, I have been photographing Cinderella Castle in the Magic Kingdom since my first trip to Walt Disney World back in 1983. For my first few trips, my photographic equipment was not much to talk about. Everything was shot on film or slides until 2004 when I used a digital camera,  Nikon Coolpix 995, to take this photo.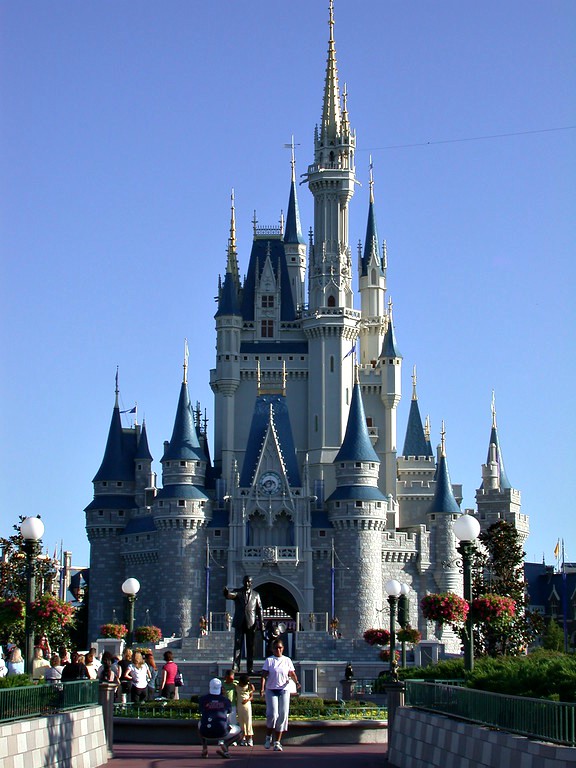 For a primitive (by today's standards) digital camera, the old 995 did a fairly good job.
Jump ahead 15 years to 2019 with much better equipment and much better photographic technique and knowledge to capture this photo.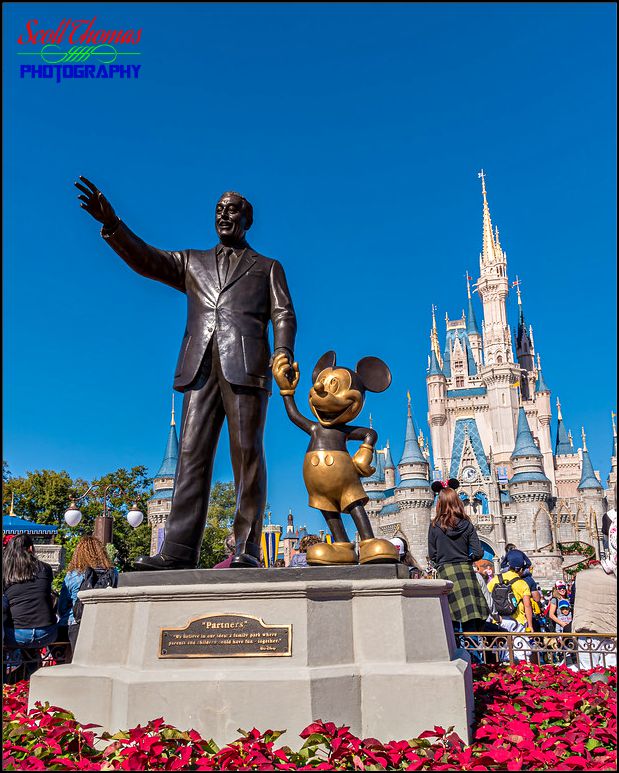 Morning light late in the year is great for featuring the Partners statue in front of Cinderella Castle.
Anniversary Cinderella Castles
I have photographed three milestone years featuring Cinderella Castle. The first for me was the infamous 25th Anniversary "Cake" Castle.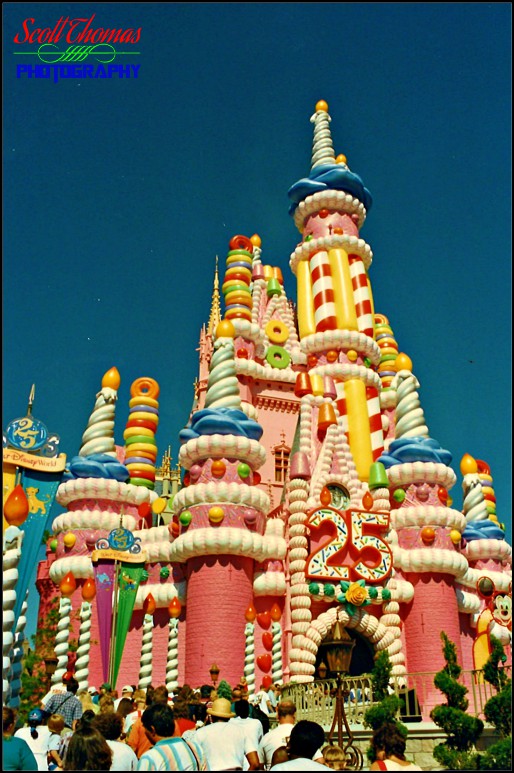 Yeah, even if the scanned photograph was better, it would still look wild.
In contrast, the 35th Anniversary Cinderella Castle was a bit more humble except for the large Magic Mirror above the entrance.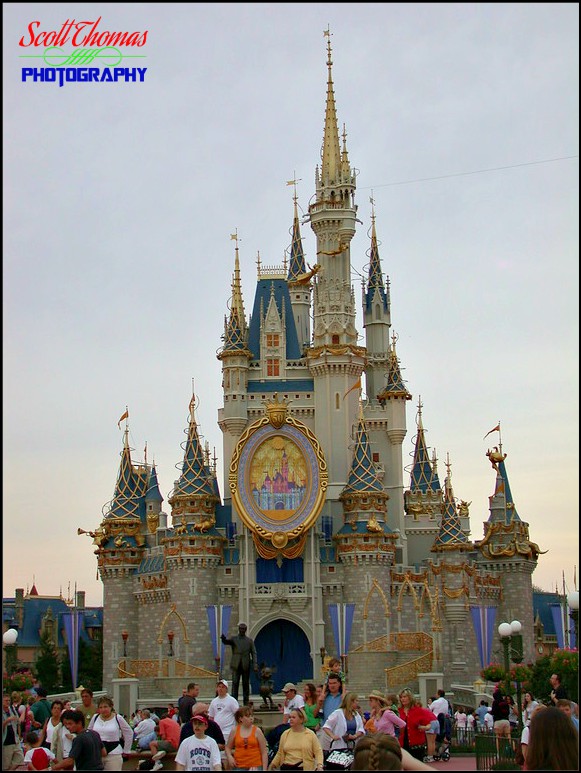 You will also notice many golden Disney character figurines on the castle.
Last month I was able to photograph the latest anniversary overlay of Cinderella Castle for Walt Disney World's 50th Anniversary celebration.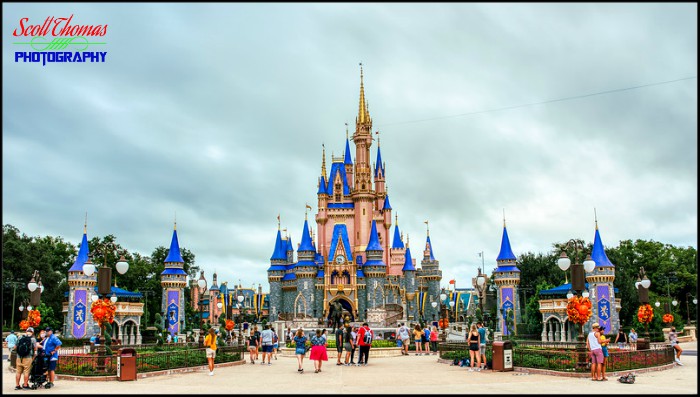 I will admit to you I feel this is the best of the three. What do you think?
For other Cinderella Castle photos and stories over the years, visit these links: