Walt Disney World's fourth park, Animal Kingdom, celebrates diverse and fascinating wildlife. Experiences range from real-world environments in Africa and Asia to fantastical visions of alien lifeforms on Pandora. However, what about ancient, extinct creatures such as the dinosaurs?
Dinoland USA covers the equally amazing world of paleontology, with a lot of fun additions you might not notice at first glance.
Here are eight secrets you can discover in Dinoland USA.
1. Dinoland has an Impressive [Fictional] History
Disney Imagineers love to create intricate backstories about different parks and attractions, and Dinoland USA's in-story lore covers decades' worth of history. In the 1940s, Dinoland was just a quiet little town next to Highway 498 in Diggs County. Everything changed once fossils were discovered near a local gas station.
Over the course of the 1950s, paleontologists and grad student assistants traveled to the town in droves, seeking to discover new fossils and learn more about the dinosaurs' long-gone world. This mass migration transformed the town, with students claiming a local fishing lodge for their Dino Institute headquarters. The college students' wild behavior, from crazy contests to mischievous pranks (even launching their own radio station), became the stuff of legends, with mementos from those days still scattered about the town.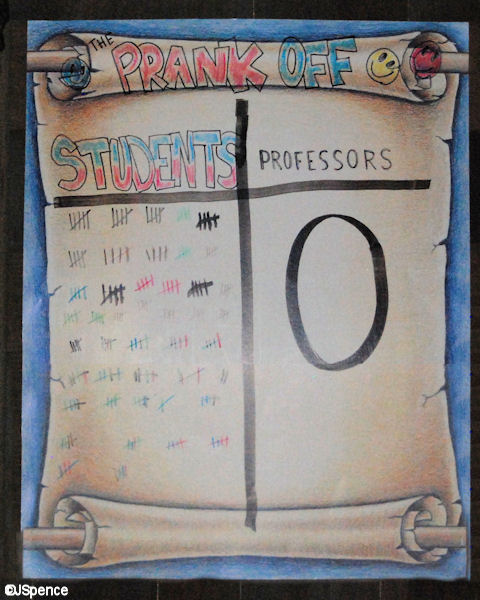 Over time, the Dino Institute grew larger and more professional, so by the 1970s it had relocated to a new building, with a museum displaying many of the dinosaur fossils uncovered on-site at DinoLand. Then in the 1990s, the institute's president, Dr. Helen Marsh, acquired the company Chrono Tech and applied its research on time travel to paleontology, so scientists could go back in time and see live dinosaurs. On the ride DINOSAUR, you can experience the time travel technology first-hand, going back to right before the dinosaurs' extinction.
All the while throughout the decades, married entrepreneurs Chester and Hester were expanding their own prospects. Having owned the gas station where the first fossils were discovered, they keenly turned their business into Dinosaur Treasures – a tacky, dinosaur-themed gift shop. And that was just the beginning of their ambitions. Their Dino-Rama amusement park features many old-school carnival games and rides, all colorfully themed after dinosaurs.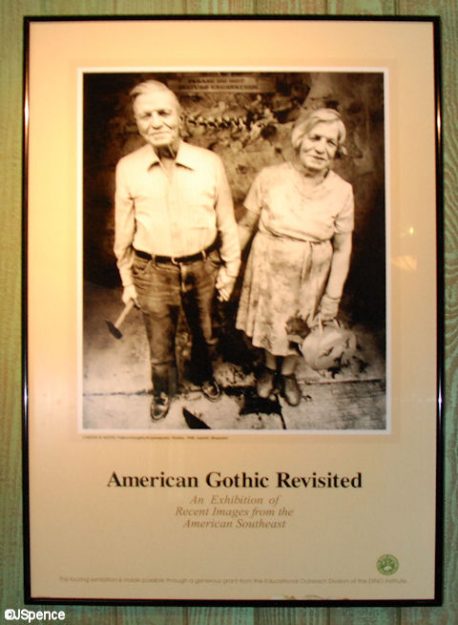 What's truly amazing about DinoLand's fictional story is that the history comes to life all around you there. The former Dino Institute hangout for the students is now the Restaurantosaurus diner, for instance, and its many decorations reflect the town's rich history. Each part of the restaurant has its own unique theme tied to DinoLand's past. Areas range from a recreation room with rocks students brought from their hometowns to a maintenance garage where mechanics made dinosaur art out of oil and machine parts. You can even spot an old photo featuring Chester and Hester.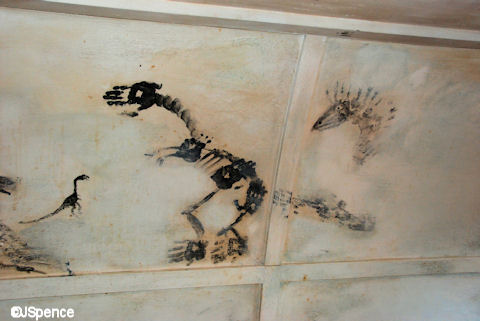 You can find plenty of other tie-ins to DinoLand's past in other places, too. There's student radio shows playing in the Boneyard, and you can also read a bulletin board filled with various posts by the grad students. With the diverse mix of scientists, college students, and locals calling DinoLand home, this area of Animal Kingdom has a compelling backstory that can be lots of fun to explore, as you search for all the little tidbits related to the town's ongoing history.
2. Neither Cheap Nor Asphalt
You might be surprised to learn that the Dino-Rama area of Dinoland, seemingly placed on a cracking parking lot, was actually an expensive and careful endeavor by Imagineers. While the surface may look like cheap asphalt on the verge of breaking, it really is something else entirely. Disney wanted to make a surface embodying the concept of a cheap carnival in a parking lot, without any of the problems associated with that kind of surface. In fact, Florida's sultry climate would melt asphalt.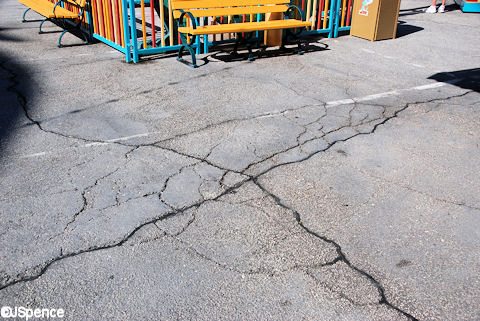 Instead of asphalt, the entire "parking lot" consists of specially made concrete. All of the cracks Dino-Rama's lot are there purposefully to make the Dino-Rama "roadside attractions" seem like just a cheap tourist trap whipped up by Hester and Chester. Sometimes, the trick has worked too well, with some guests believing that Disney was cheap and settled for shoddy asphalt. However, the entire Dino-Rama took lots of effort by Imagineers to create, and its realistic set-up creates another key piece in DinoLand USA's complex history.
3. Cast Members Become Part of the Experience
If you have the time when you're at DinoLand USA, be sure to talk to some of the Cast Members there, as you'll be surprised at how fluidly they fit into the small-town backstory. In Dino-Rama, all of the Cast Members claim to be relatives of Chester and Hester – since the couple's too stingy to hire outside of family.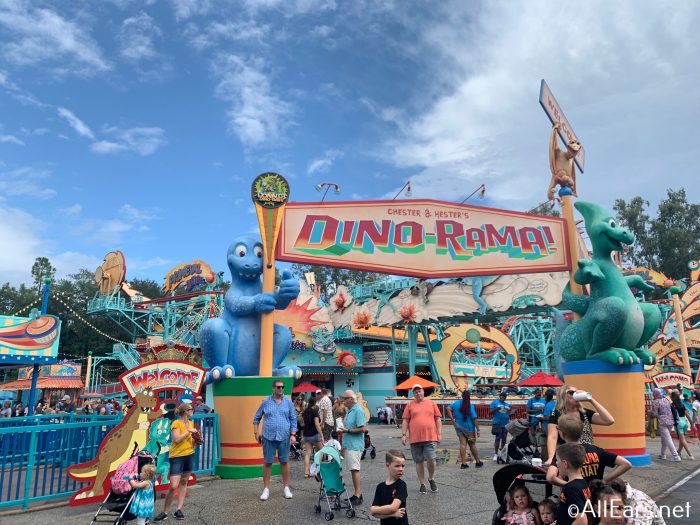 On the flipside, Cast Members in the rest of DinoLand take on the role of grad students helping with the local digs. Their acting serves as yet another great call-back to the fun fictional history by DinoLand. Therefore, try to ask them in-character about their travails as interns at the dig site; you never know what fun tales they might be willing to share.
4. DINOSAUR Used to be Countdown to Extinction
DinoLand's main attraction is DINOSAUR, an exciting dark ride taking you back to the late Cretaceous Period – just before the dinosaurs were wiped out. As mentioned before, this adventure is tied in with the Dino Institute's research on time travel. While you're initially told you'll go on a peaceful tour, Dr. Grant Seeker gets you to help him bring back an Iguanodon. However, DINOSAUR was originally called Countdown to Extinction when it opened in 1998.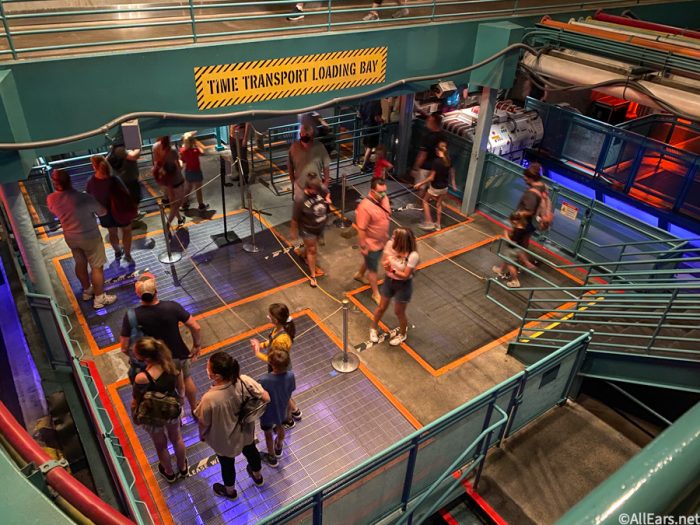 Disney changed the ride's name in 2000 to promote the Company's computer-animated film Dinosaur. For example, the Iguanodon got more focus (both in the ride and in the pre/after-shows) and was redesigned to better match the film's hero, Aladar. Even so, the basic premise and its connection to DinoLand's fictional history stayed the same. As a hidden memento of the ride's original form, the loading area contains writing: "Sector CTX-WDW-AK98". The "CTX" stands for Countdown to Extinction, while "AK98" refers to Animal Kingdom first opening in 1998.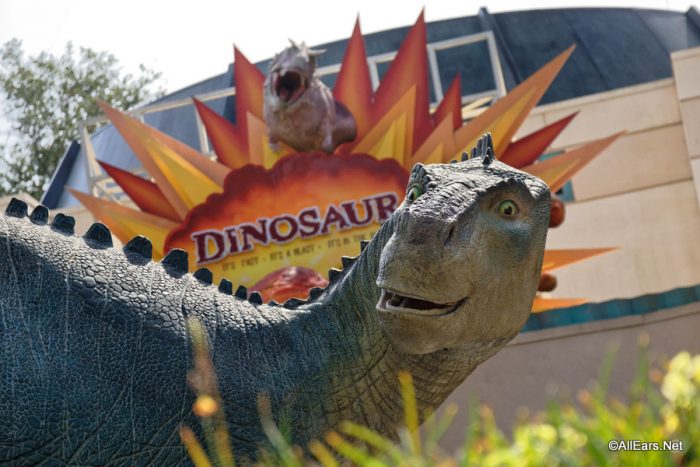 Interestingly, McDonald's originally sponsored Countdown to Extinction, and the attraction still features a fun callback to the fast-food franchise. If you look above you in the ride's loading section, you'll see several colorful pipes seemingly transporting mysterious substances such as "Lycopersicon lycopersicum". In fact, these three pipes match the condiments served at McDonald's: red for ketchup, yellow for mustard, and white for mayonnaise.  The seemingly bizarre formulas on the pipes even name out the ingredients. Lycopersicon lycopersicum, for instance, is in fact the scientific name for tomatoes.
5. Meet Sue's Sister: Dino Sue
If you're a fan of dinosaurs, then you might be familiar with Sue, a famous T-Rex skeleton that is one of the largest and best-preserved Tyrannosaurus fossils ever discovered. Her fossil is on display at the Field Museum in Chicago, Illinois, but if you're down south you can also see a copy of her at Animal Kingdom!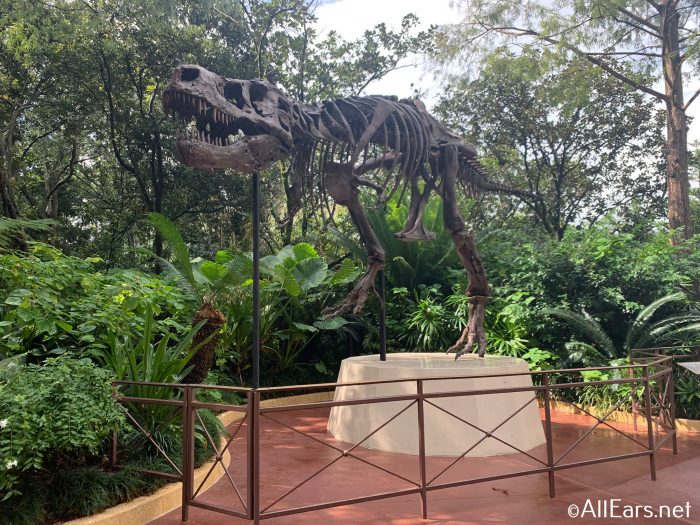 Walt Disney World Resort helped fund the Field's purchase of the skeleton. Museum staff even performed work on the fossil live in front of guests at Animal Kingdom. Today, you can see a full-sized replica of her skeleton in front of the DINOSAUR ride. So don't forget to check out Dino Sue when you're exploring DinoLand.
6. Check Out the Cretaceous Trail
Due to its overall nature theme, Animal Kingdom features several different trails you can explore in the park's various areas. If you like walking, these trails can be a nice break in between seeing the other attractions at the park. Though it's not the most noticeable, DinoLand USA has its own walking trail: the Cretaceous Trail.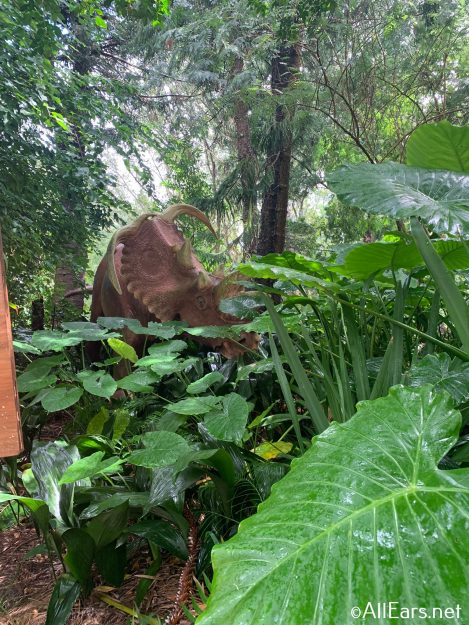 While other trails in the park are longer and have more animals, the Cretaceous Trail is still interesting, particularly with its focus on primeval flora. As you walk down the short trail, you'll see plants that were around in the age of the dinosaurs, along with some dinosaur statues. This area is also home to Donald's Dino-Bash meet and greet, so feel free to get some pictures with your favorite ducks, too (when available).
7. Watch a Stage Musical
While almost all of DinoLand's attractions feature dinosaurs, there's one attraction at the area's outskirts that has something different: the Theater of the Wild. Technically considered part of the DinoLand portion of Animal Kingdom, the theatre hosts Broadway-style musicals based on hit Disney movies.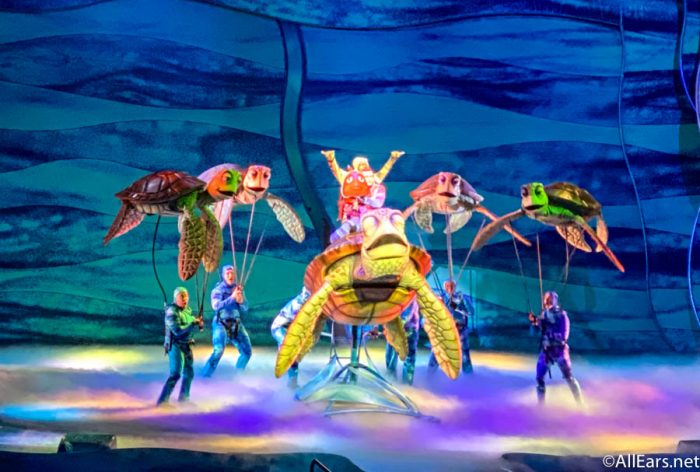 Although Theater of the Wild used to host Tarzan Rocks and Journey into the Jungle Book, it now plays Finding Nemo: The Musical. This awesome display of puppetry, music, and special effects brings the undersea adventure to life. Academy Award-winning songwriters Kristen Anderson-Lopez and Robert Lopez put lots of effort into designing the songs, and you're in for a wonderful experience.
8. Get a Cementosaurus Stuffed Toy
Since Disney launched Chester and Hester's Dino-Rama part of DinoLand, that area of the park has gained a mascot in the form of the Cementosaurus. Found at the entrance to the Dino-Rama (close to the Finding Nemo show), the green Cementosaurus welcomes you into the dino-themed fun park. It used to be colored orange. However, in 2016 Disney changed its color to green to better match modern depictions of dinosaurs.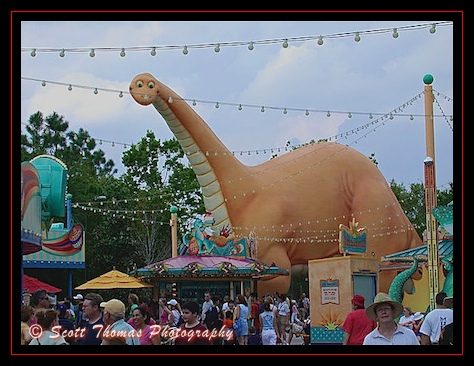 Not only is the Cementosaurus a unique icon for DinoLand, it's also a purchasable plush. If you play one of the Fossil Fun Games in Dino-Rama, one of the recent available prizes is a Cementosaurus stuffed animal, coming in medium, large, and jumbo sizes. Competing in the Fossil Fun Games requires buying vouchers, which range from $5 to $30. You can find these vouchers at the Chester & Hester's Dinosaur Treasures gift shop.
As you can see, there's a lot to discover firsthand at Dinoland U.S.A. There are plenty of other interesting secrets waiting to be found, so remember to stop by during your next trip to Disney World.
What part of DinoLand USA is your favorite? Please let us know by posting a comment below.
Join the AllEars.net Newsletter to stay on top of ALL the breaking Disney News! You'll also get access to AllEars tips, reviews, trivia, and MORE! Click here to Subscribe!