Tag:
Countdown to Extinction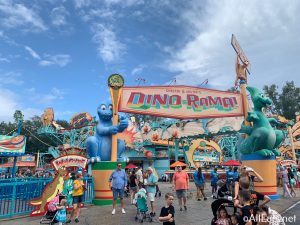 Discover the strange and amazing history of Dinoland USA, and how a small town became a booming, dino-themed roadside attraction.
Can you believe it? I can still vividly remember the March day in 1998 that I spent in Animal Kingdom during Cast Previews…. it was amazing! Ever since that first day, I have been in love with the park and try to get there whenever I can. It's the first time I have been able … Continue reading "Animal Kingdom Turns 10 in April! Part 1"