You may have heard that Epcot is going through a teensy tiny home -improvement project.
And by that, we mean a huge multi-year transformation. New attractions, new restaurants, and a new park layout are all on their way to Epcot in the next few years, which naturally means a whole lot of construction.
A lot of people are asking:
with all the walls, is it even worth going to Epcot

before the transformation is complete?

We say "of course!" In fact, we don't even think the construction is as bad as some say (at least not yet).
How can that be? There are walls everywhere! You can't even go through the breezeway or see the fountain! (RIP the Fountain of Nations.)
Well, for one, that's not entirely true. While there are lots of walls in Future World, the second half of the park, World Showcase, is virtually untouched.
You can still stroll through the 11 countries, eating, drinking, and being entertained, and barely realize anything is happening at the front of the park. And if you arrive at Epcot via Skyliner and the International Gateway, this is even more true!
Even in France, the pavilion with a lot of exciting updates coming soon, the construction is minimal. At this point, there's just one wall on the far right side of the garden, and you can finally see the Remy's Ratatouille Adventure sign peeking out.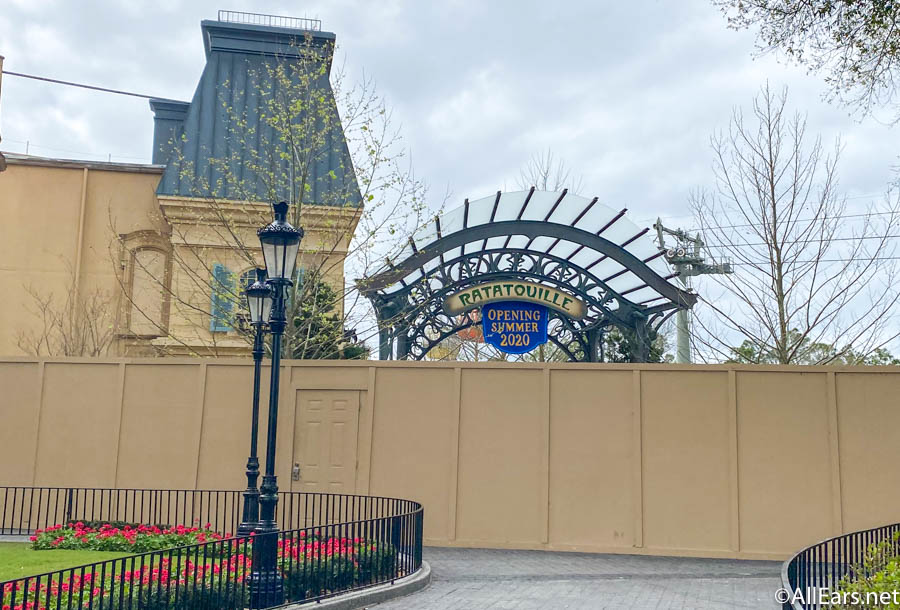 Most of the work in France is happening backstage, which means you can still get delicious bakery treats or enjoy the French Flower and Garden topiaries with no impact.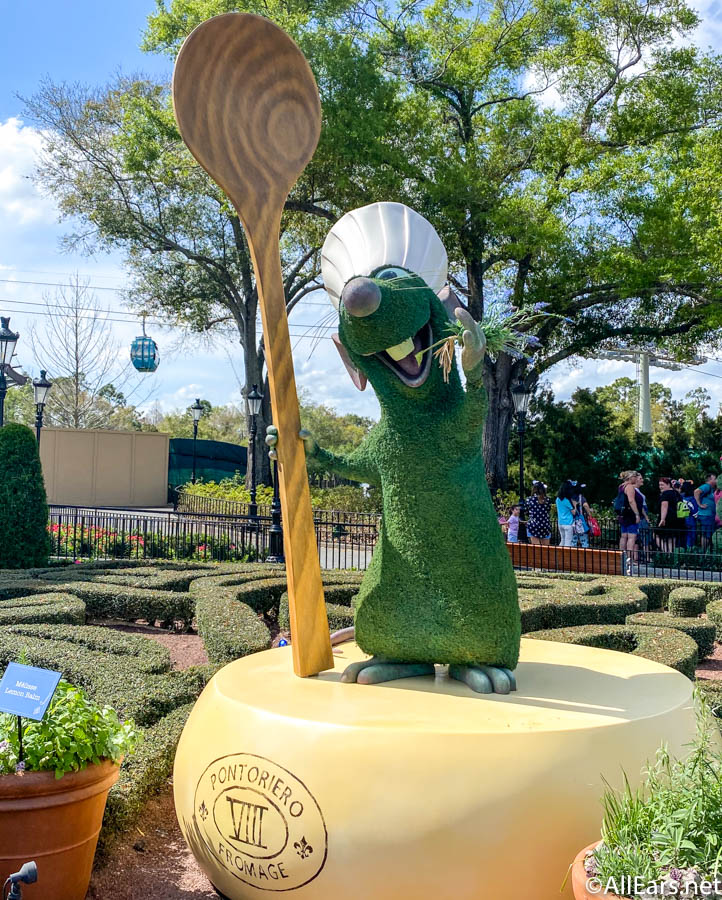 But what about where all the action is — Future World — you ask? Isn't that a maze of walls?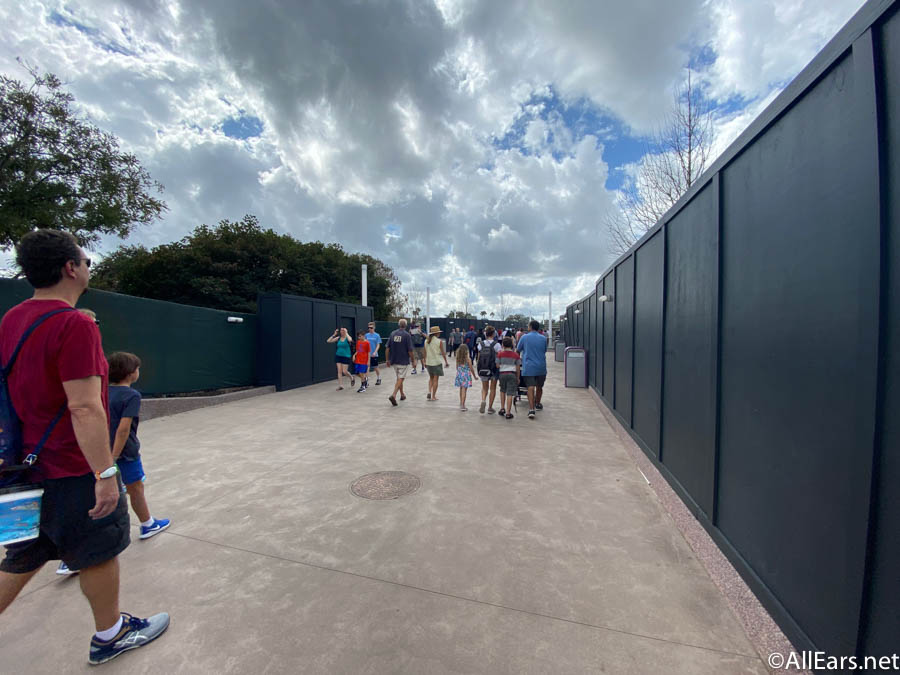 Yeah, it kind of is. Basically the whole middle of the park is boarded up at this point, so you have to make a decision when you first arrive about where you want to go: left for Mission: Space, Test Track, Mouse Gear (in its temporary location), and on to World Showcase via Mexico; or right for The Seas, The Land, Imagination, and on to World Showcase via Canada.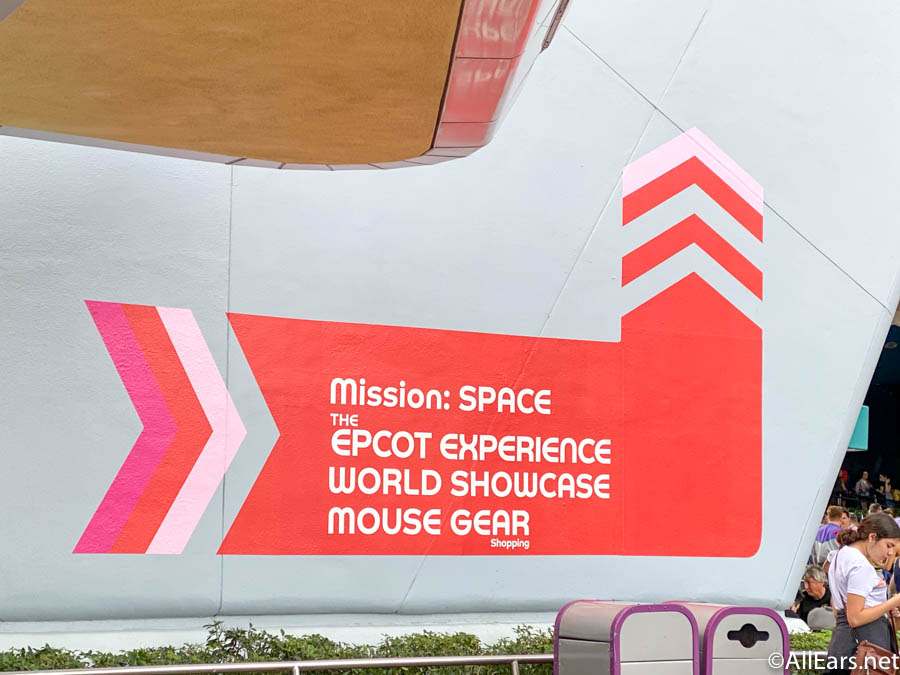 But here's the thing. Although it's a little wonky to get around, for the most part, everything is still open.
With the exception of Electric Umbrella (which closed in February), just about everything in Epcot is still available (for now). Starbucks and Mouse Gear are set up in temporary locations, but they are still available. And to compensate for Electric Umbrella, the Epcot Experience is selling food.
Pin Central's original location is closed — but it moved to the Camera Center.
Admittedly, we have lost Club Cool, which was scheduled to close (with Disney indicating it will come back in some form). And the characters from the Character Spot have been temporarily relocated for the time being. (Sadness and Baymax didn't relocate; they're just gone, which I can agree is very upsetting.)
The one exception to my point is with a classic attraction: Spaceship Earth. Beginning May 26, the iconic ride is closing for a long refurbishment. So if you must thank the Phoenicians during your visit to Epcot, this will be the biggest closure affecting you. And we know: it's not a small closure; this one will definitely hurt.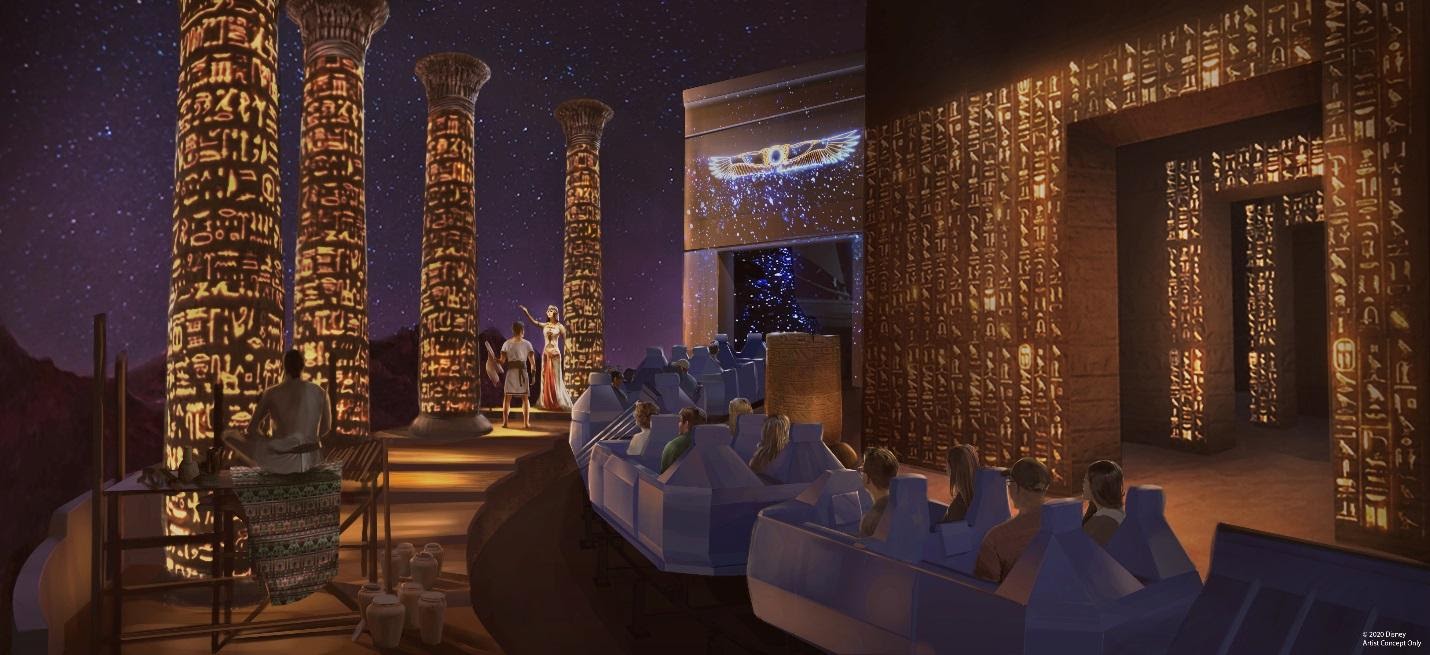 But beyond that, everything that was going to close has closed — most of it long ago (think Ellen's Energy Adventure, Wonders of Life, and Innoventions). And the new things coming, such as Guardians of the Galaxy: Cosmic Rewind, the Mary Poppins attraction, Moana: Journey of Water, and the PLAY! Pavilion aren't set to close anything else (that we know of), and their construction is already in progress and relatively unobstructive.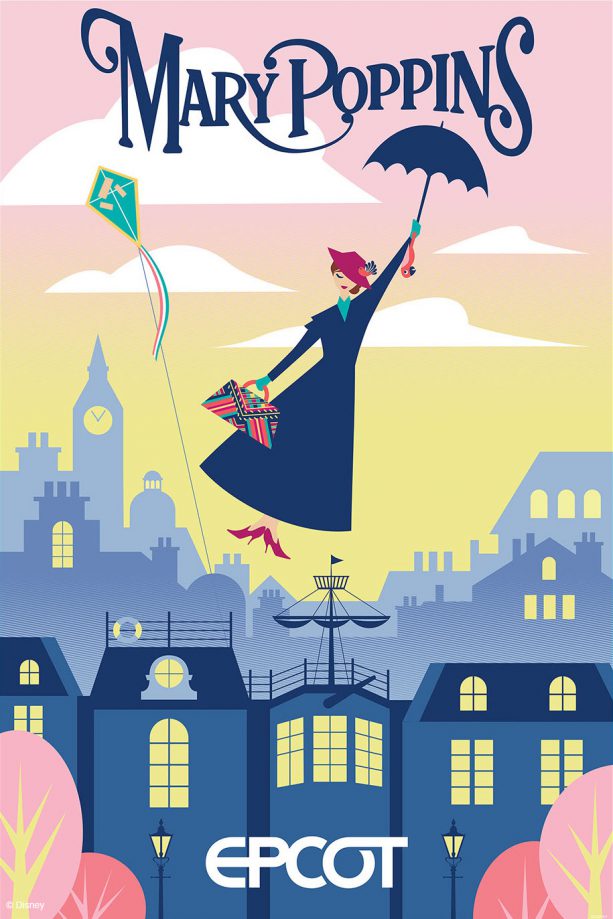 The majority of the rest of the transformation is "cosmetic" — new fountains and landscape, a new festival pavilion, a reimagined park entrance, and a new overlook featuring a statue of Walt Disney. Meaning it will be awesome — but won't cause more closures that impact your vacay (again, as far as we know).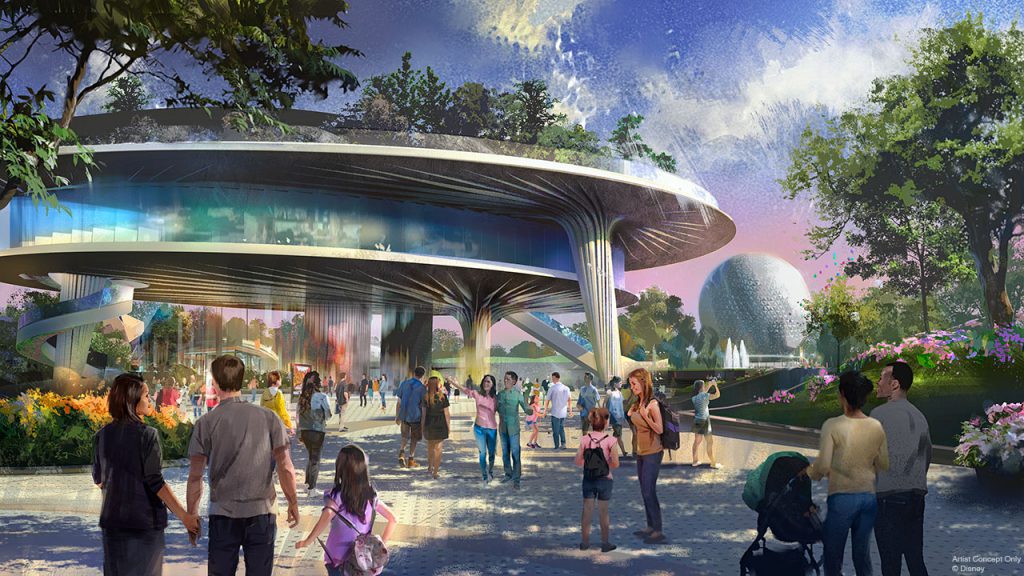 So, yes, while there is a little bit of a maze in Future World right now, Epcot is still a fabulous park and one you should absolutely visit if you're able. The walls can seem overwhelming, but that's why they have tons of signs, maps, and Cast Members available to help you find your way.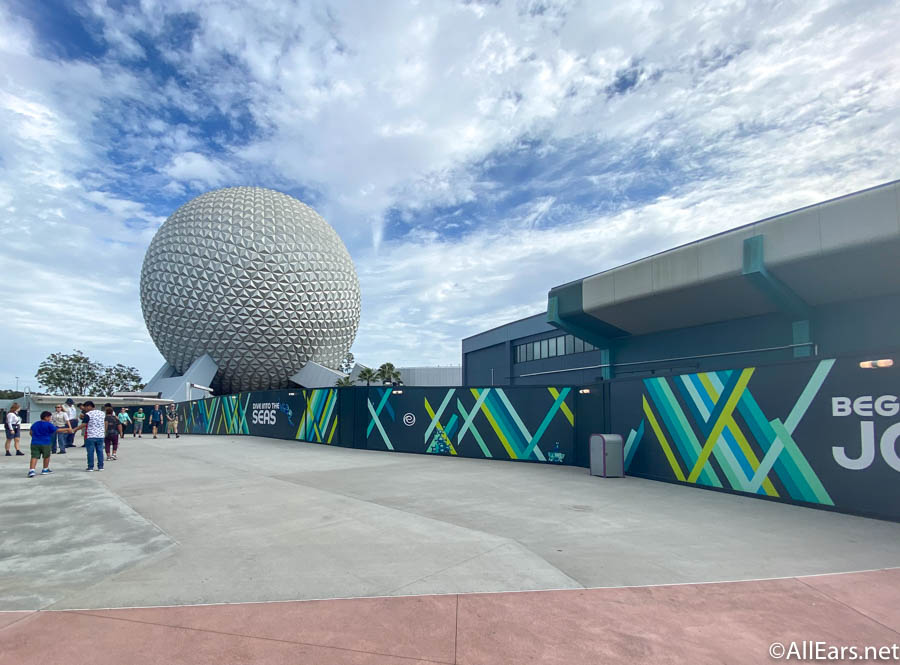 Of course, we'll keep you updated as things change. But for now, we still love Epcot — and we can't wait to see what your epic makeover has in store!
Want to learn more about all the changes coming to Epcot? Check out this AllEars TV video!
What new Epcot attraction or experience are you most excited about? Let us know in the comments!