I think we can all agree that Social Distancing has its challenges.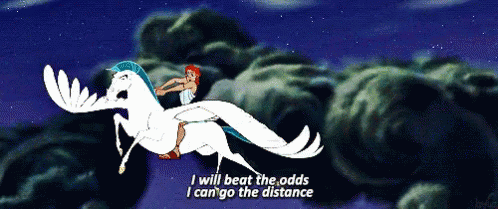 As much fun as we are having fun binging Disney+,  we still felt the need to do a little something creative. Something that would make each other laugh. Something to bring the team together — even though we're miles apart.
We love Disney, we love our pets — so what better way to bring joy to each other than dress our pets up as Disney characters?!
So that's exactly what we did. And now, for your quarantine entertainment, we proudly present to you, the content that nobody asked for but everyone deserves:
THE ALLEARS TEAM'S PETS DRESSED UP AS DISNEY CHARACTERS!!
Let's start with little Hemy here, dressed as our favorite bear from the Hundred Acre Wood.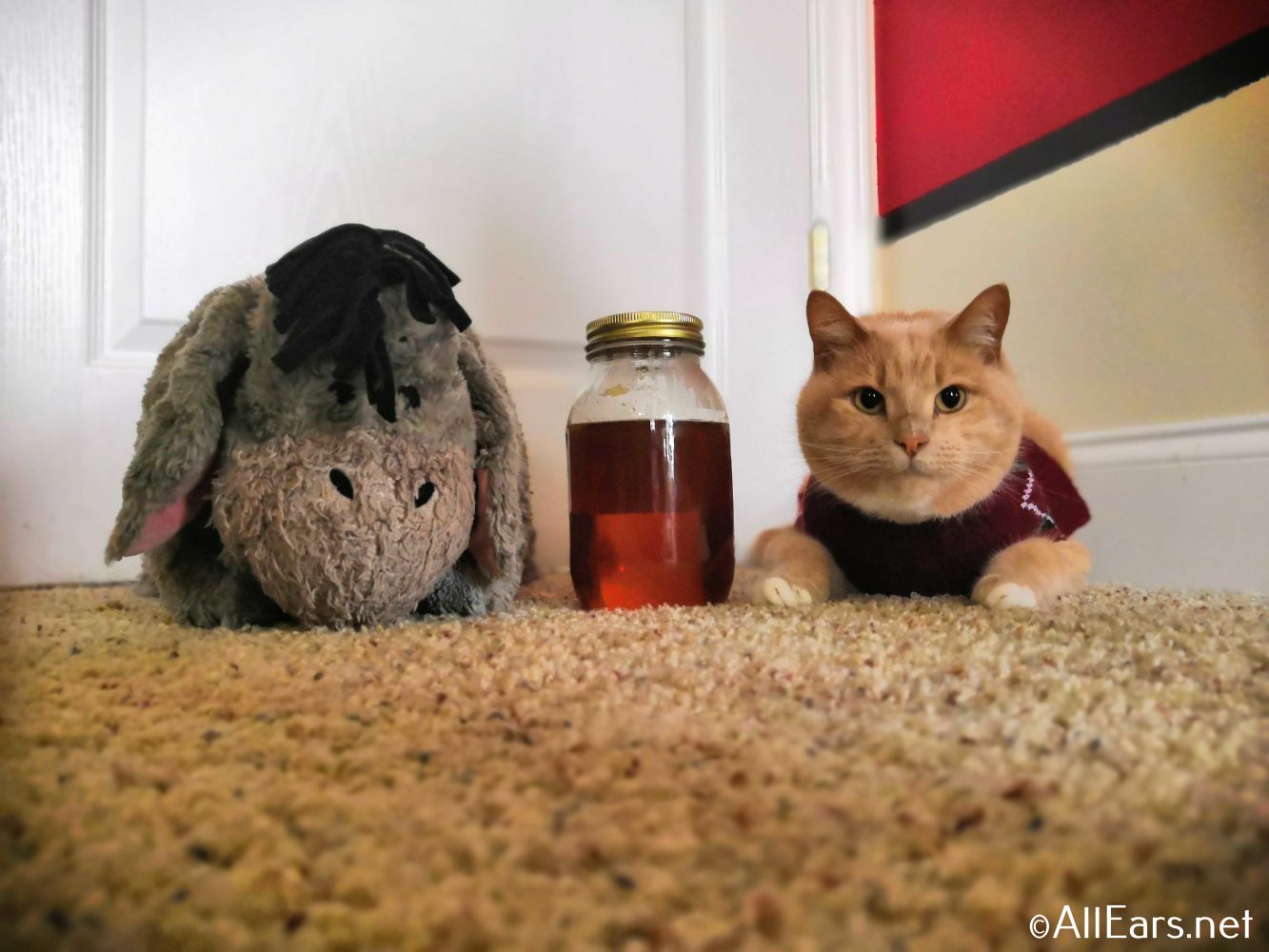 The sweater! The hunny! It's PURRRRRRfect.
Well, pull my strings — it's Kronk as Sheriff Woody!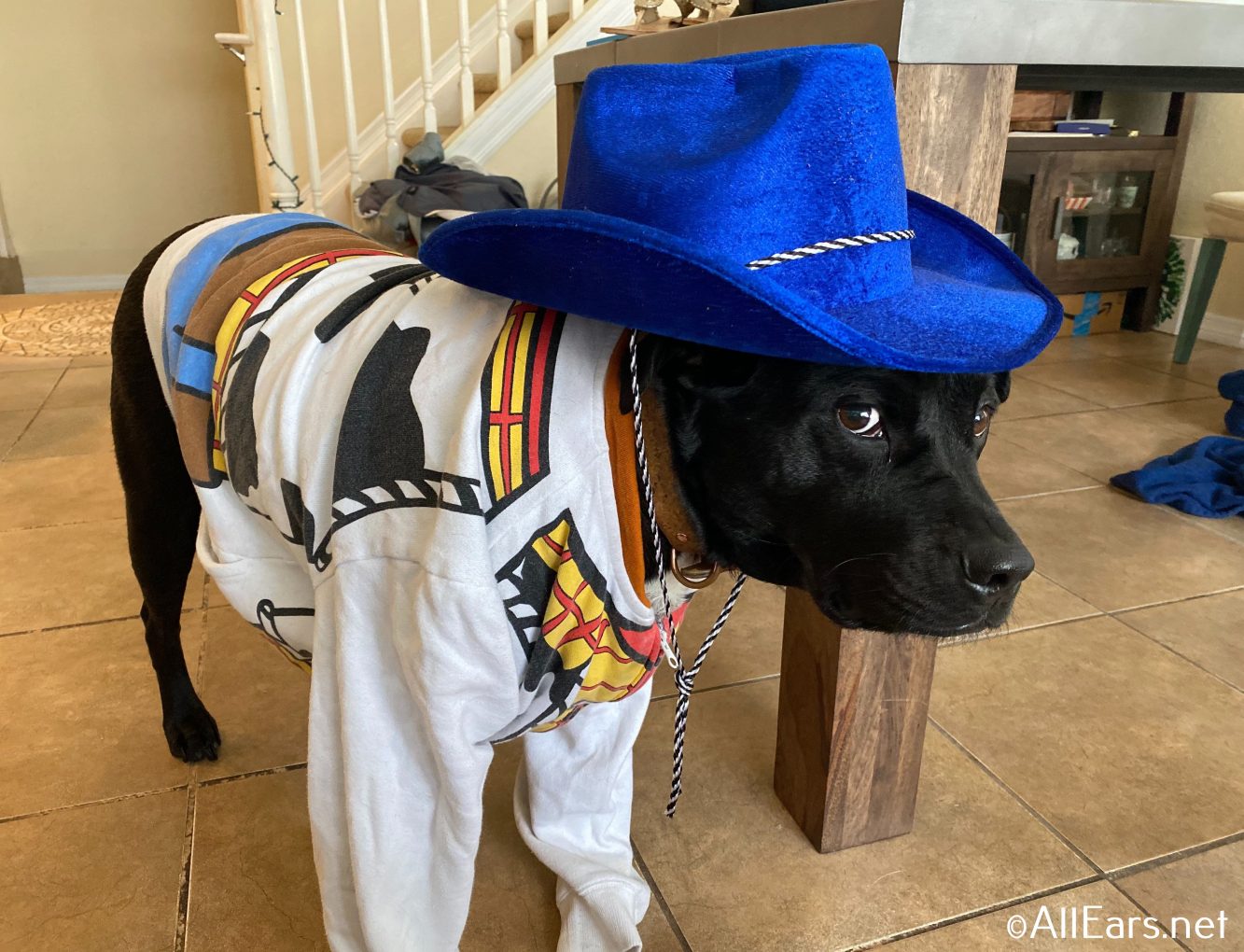 (He may look slightly concerned, but as his human, I can assure you his tail was wagging.)
How about Chewie dressed up as…Chewie! What else?!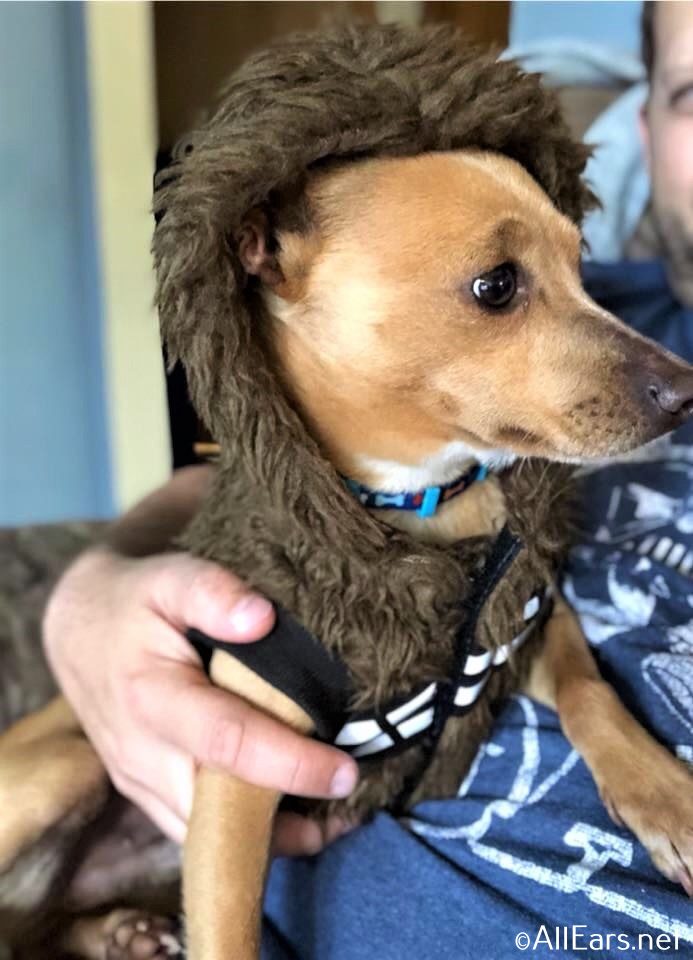 Or how about lil' Scooter here with a nod to his favorite pup Pluto?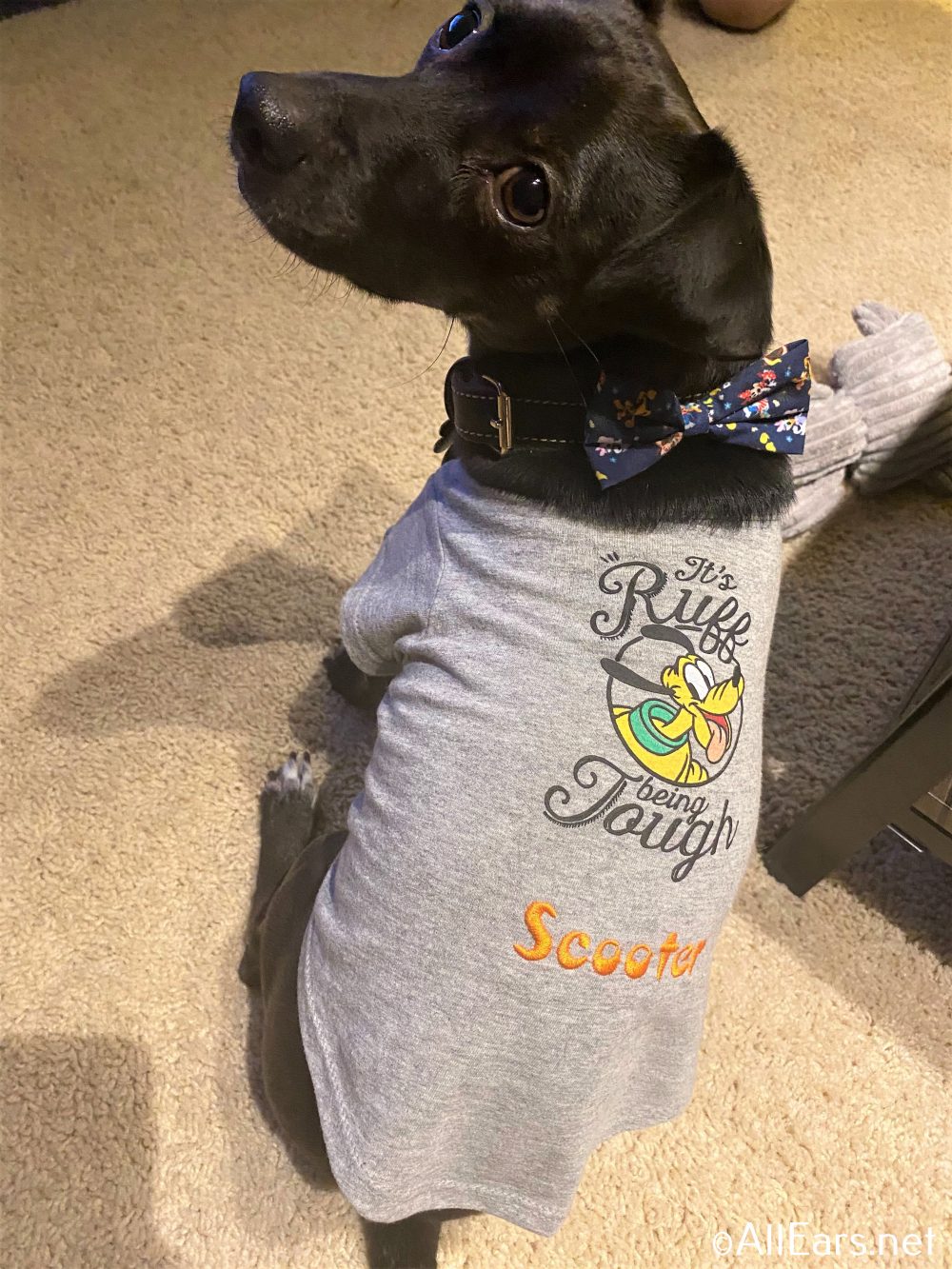 Just look at his lil' bowtie. And yes, it is a Disney bowtie.
If you had the chance to change yer fate, would ya?!
It does look like Margot would like to change her fate, as she wanted no part of this, but we thank her for putting up with her human long enough for this adorable photo!!
You know what's cute? A dog dressed as Olaf. Just look at little Aubie here.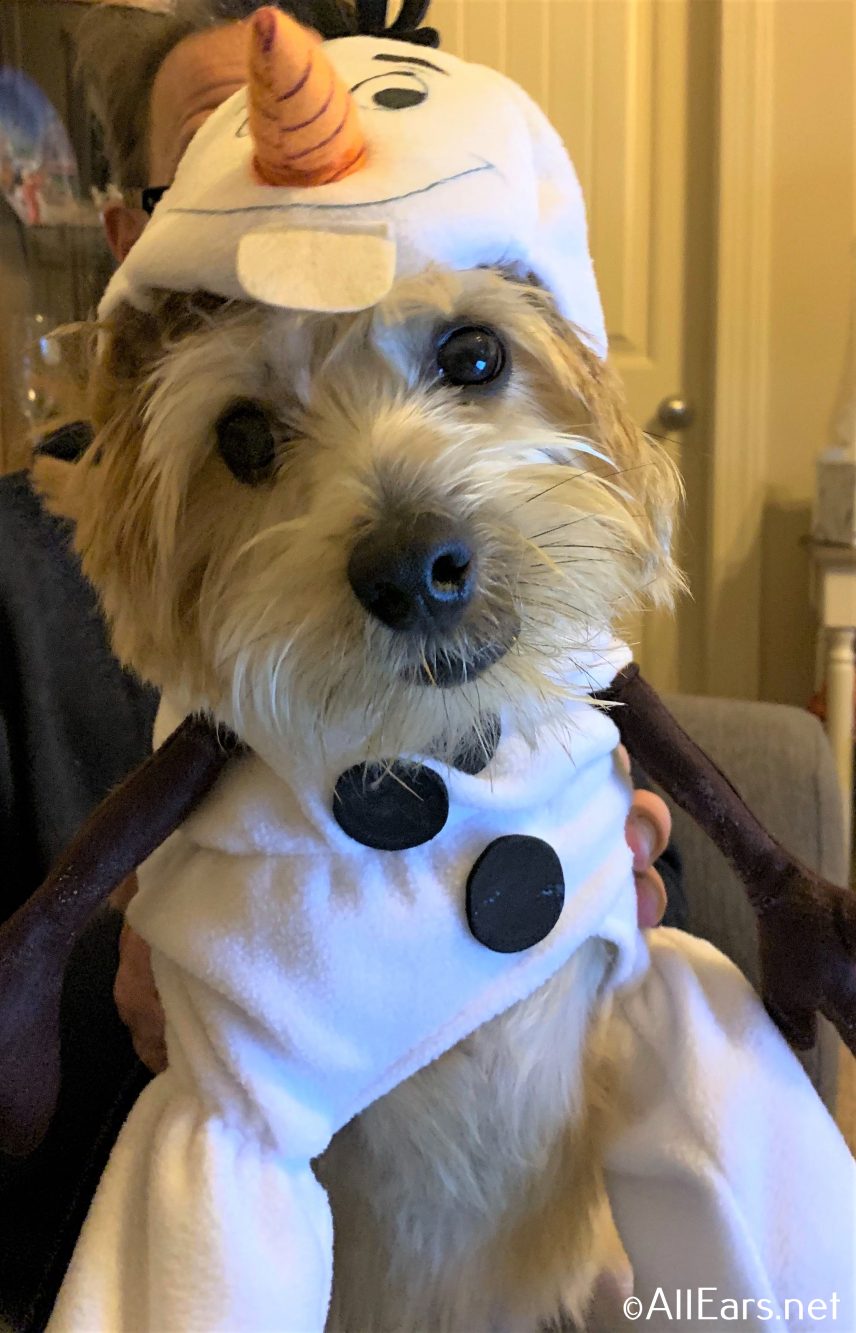 You know what's cuter than a dog dressed as Olaf? TWO DOGS DRESSED AS OLAF.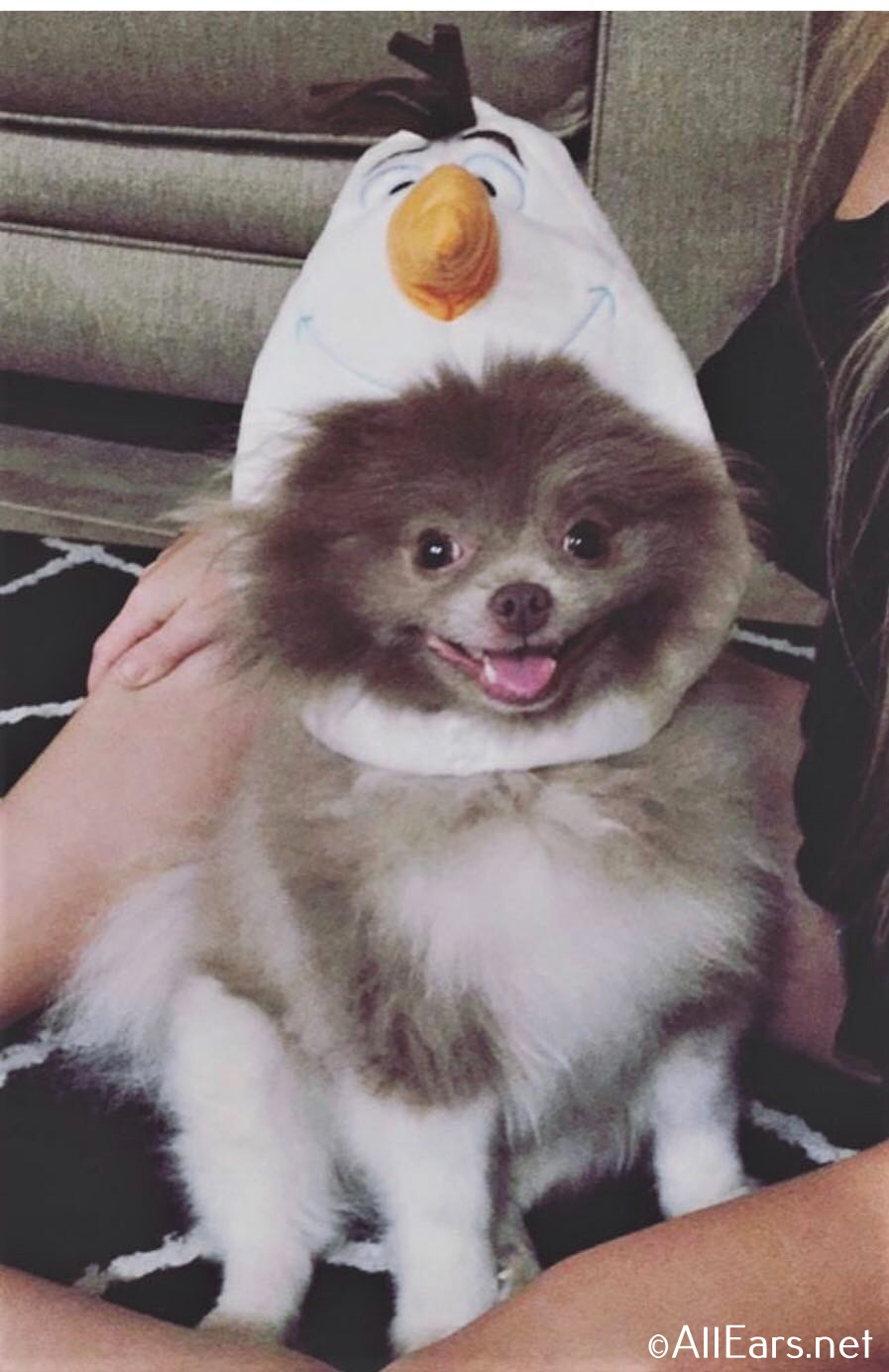 Good thing we don't have to choose who's cuter because that's an impossible choice we'd never force you to make.
Also, take a look at little Ollie here, dressed up in his park-going finest.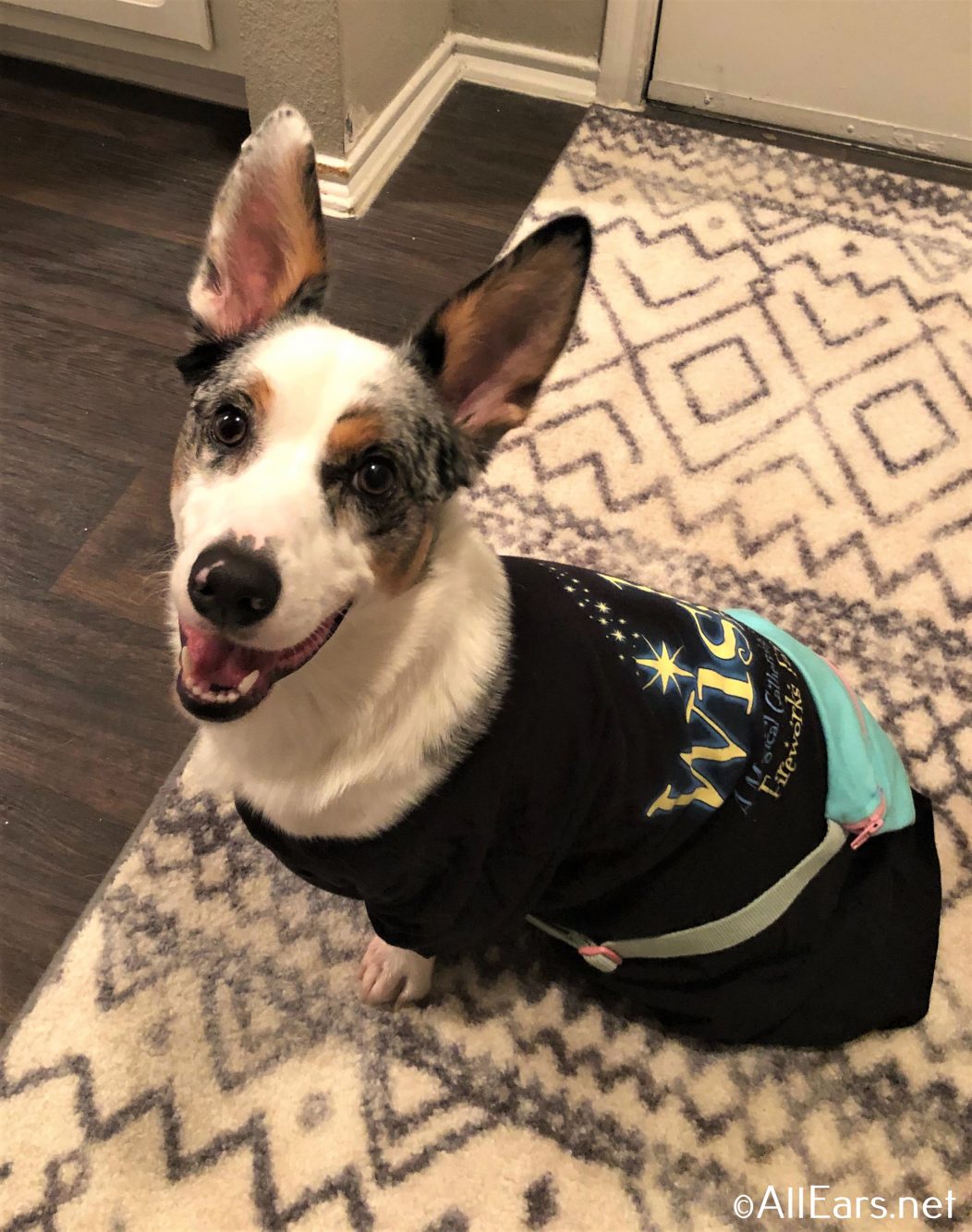 The Wishes T-shirt! The fanny pack! My heart!
We were told he didn't want to wear Minnie Ears — but that's OK because we think his ears are just perfect the way the are.
Oh and look at the sass from Master Gracey as she donned not one but TWO princess looks!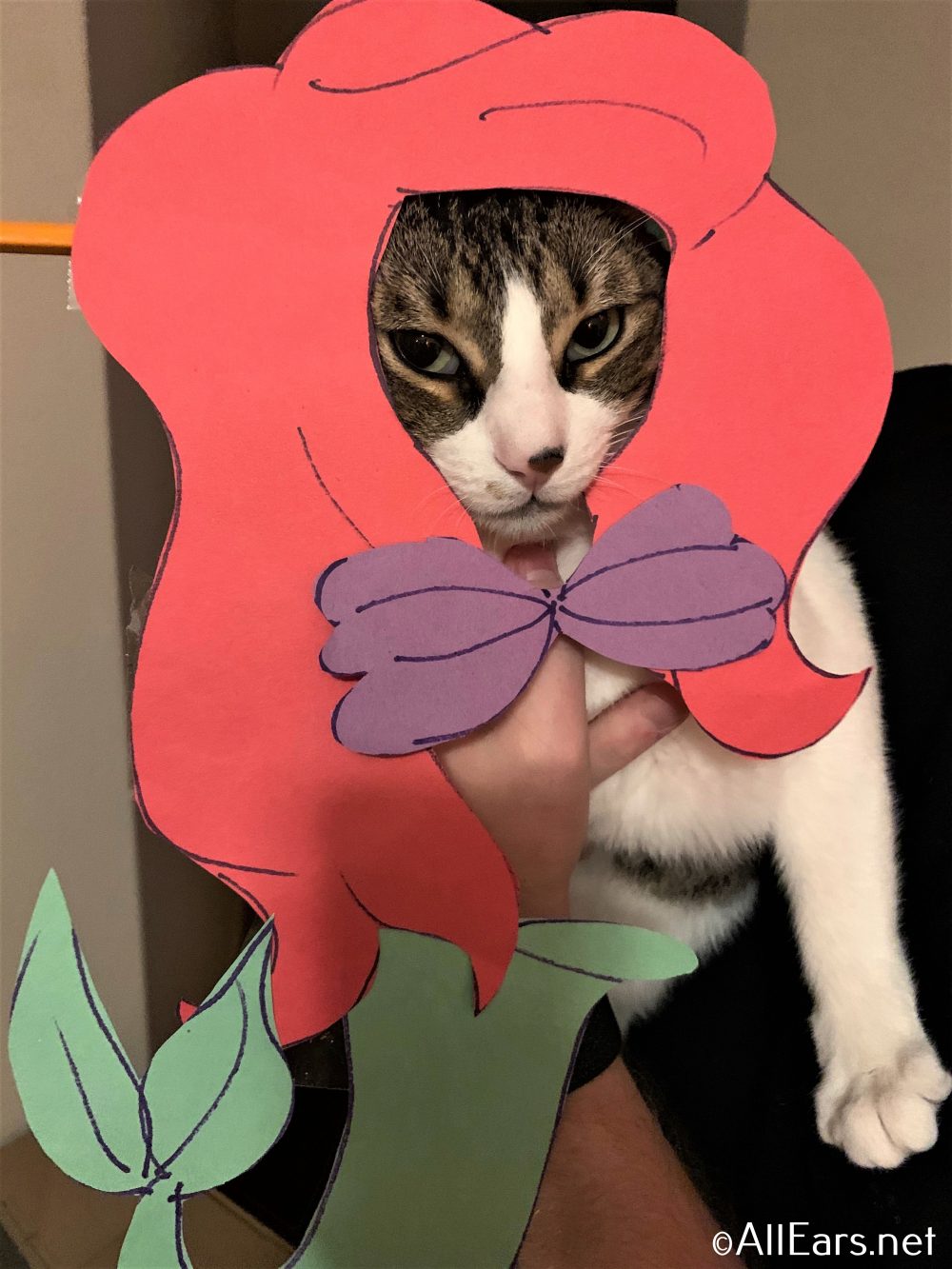 She is giving us MAJOR EYES in the Ariel one.
We also got the pleasure of two pirate cats!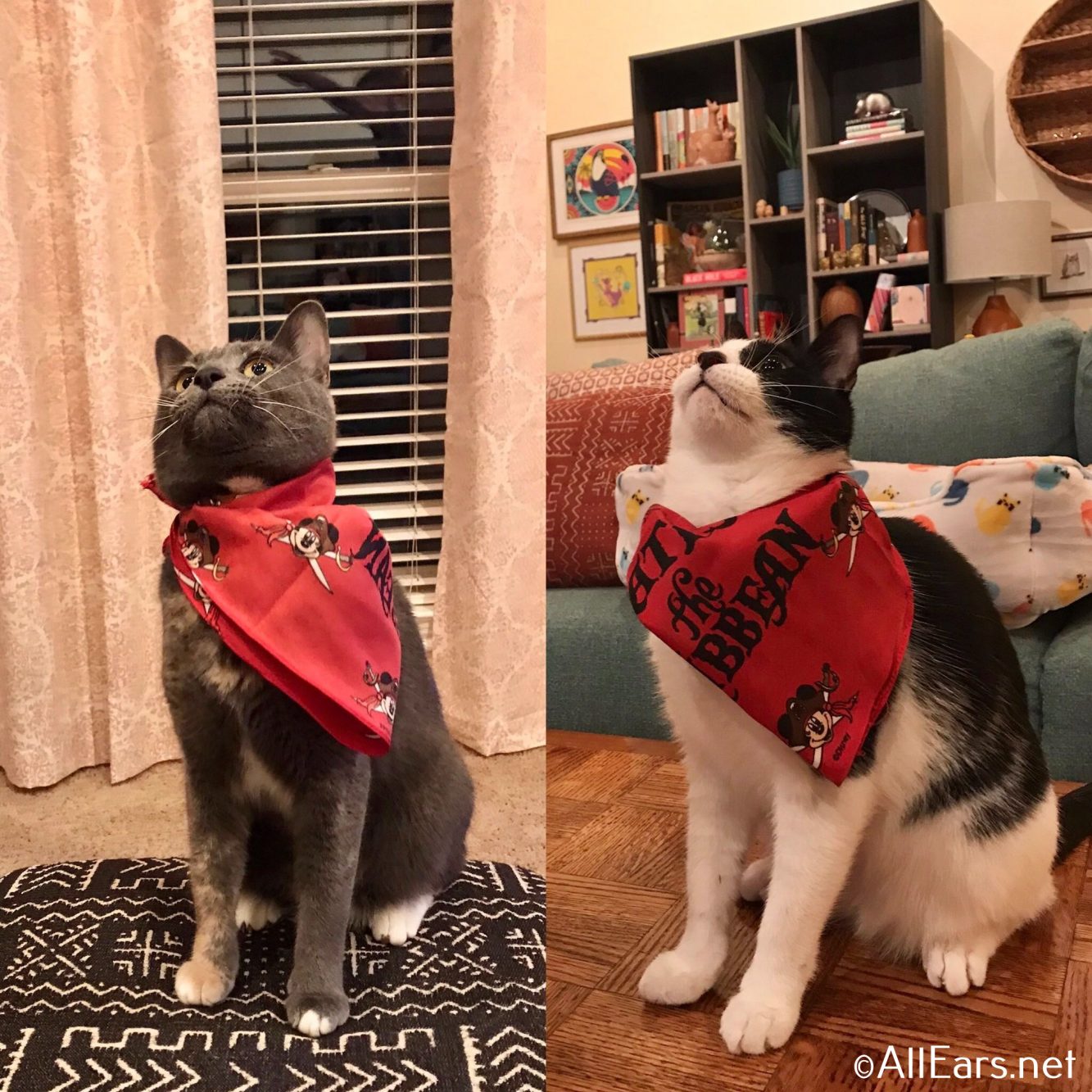 We bet Old Tom would definitely want to share his rum with this precious duo!
Speaking of rum, Freya here is a mood — all ready for a visit to the Polynesian and waiting on a text for her table to be ready at Trader Sam's.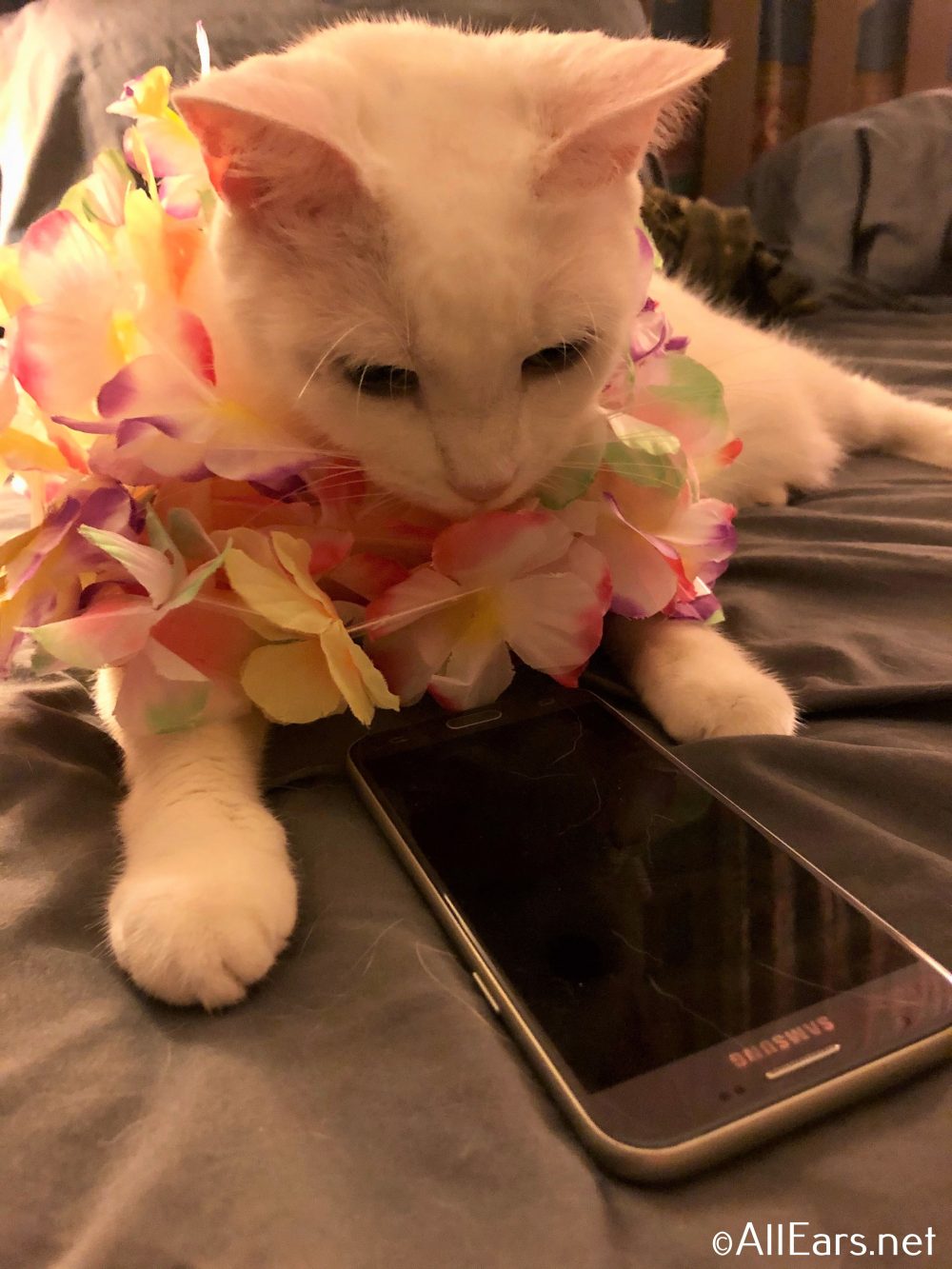 SAME FREYJA. Same.
We also found our feline friend Poe with his BFF BB-8.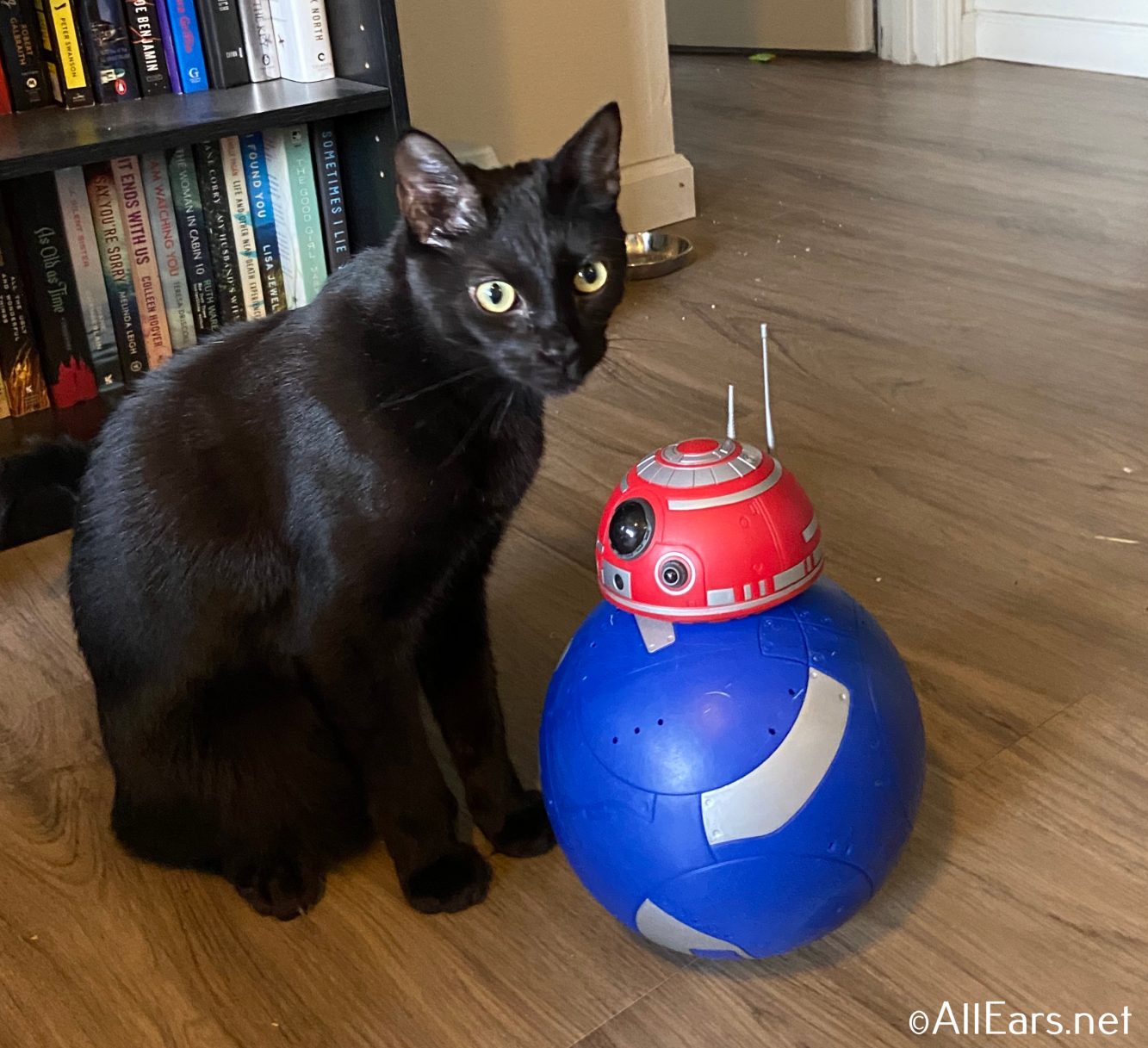 Continuing with the droid theme, Kronk here is back with his second look.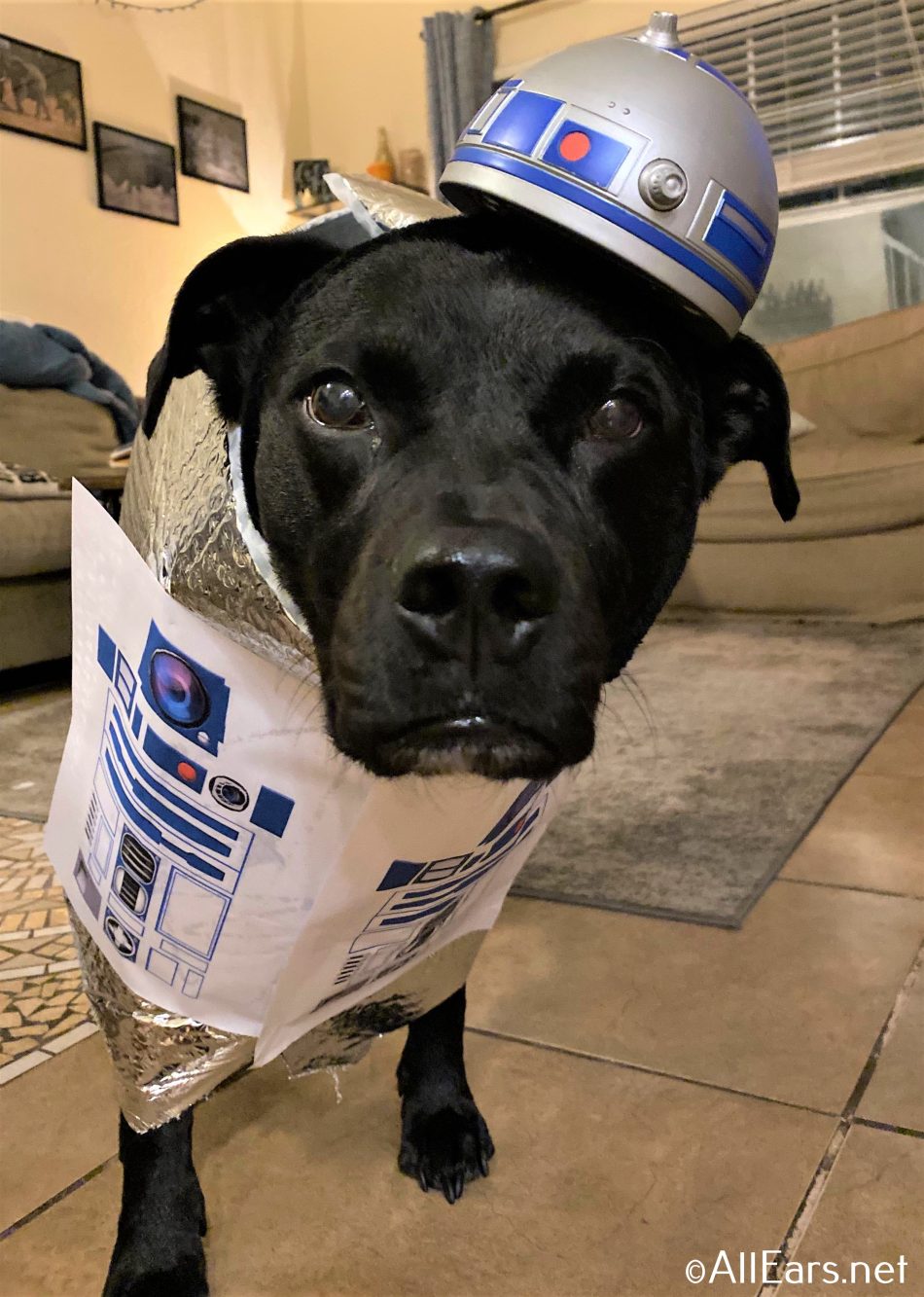 HE IS THE DROID WE'RE LOOKING FOR.
And lastly, what day at Disney would be complete without a few snacks?!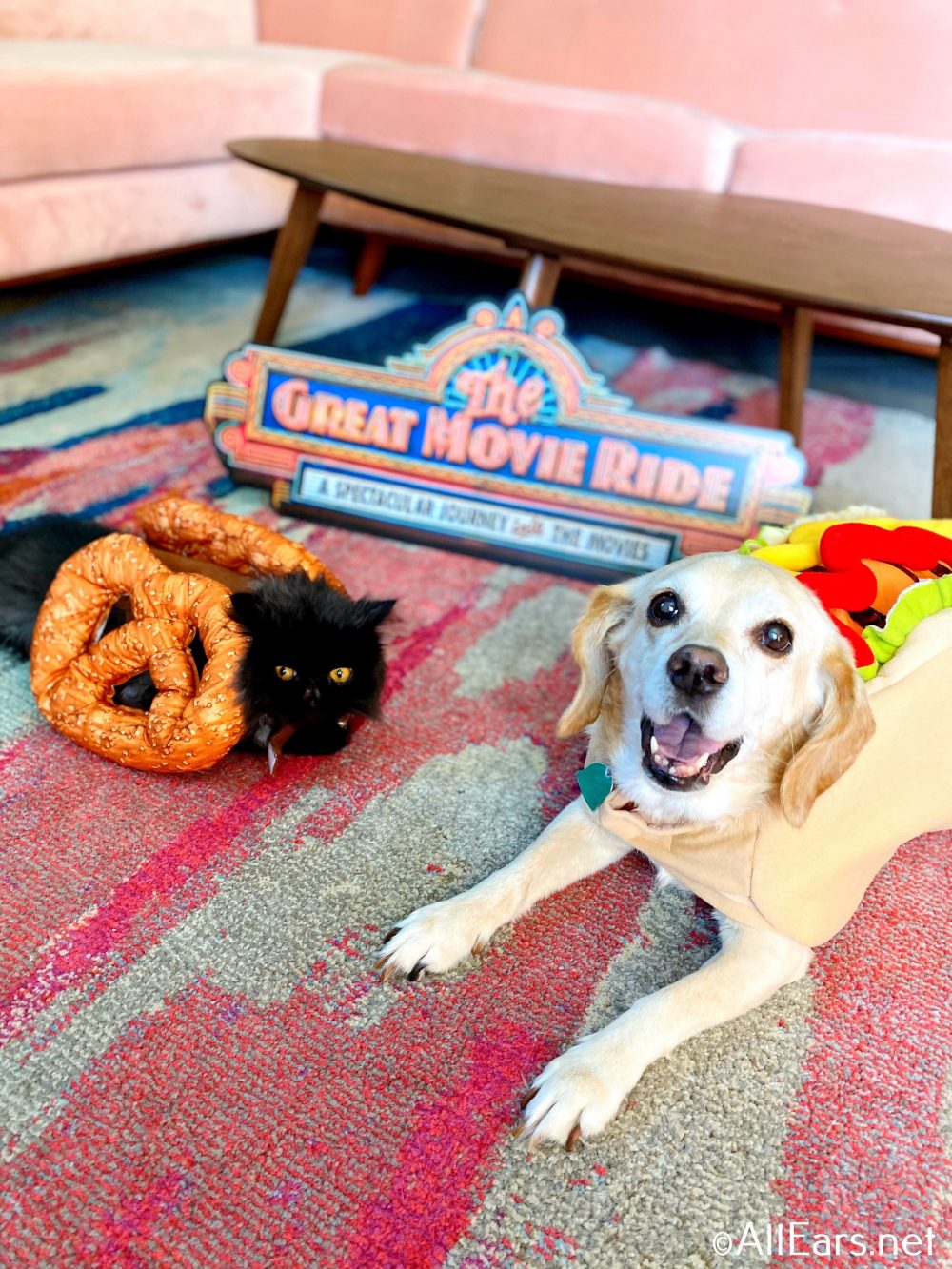 Meet Dizzy and Gilbert Mochaccino (Chino for short!) — the most adorable pretzel and hot dog we've ever seen.
We hope our silly pet shenanigans brought a smile to your face!
Now it's your turn — have fun dressing up your pets and share your photos on Social Media, where you can find us on Facebook, Instagram, and Twitter! Don't forget to tag us for a chance to be featured in a post!
Join the AllEars.net Newsletter to stay on top of ALL the breaking Disney News! You'll also get access to AllEars tips, reviews, trivia, and MORE! Click here to Subscribe!