Hi, AllEars readers! If you would like to read more information regarding the temporary closures at the Disney Parks, please
click here for a list of closures at the Disney Parks
, or
click here for some of our most FAQs
. From all of us at AllEars, our thoughts are with those affected. While the Disney Parks are closed, we will continue to write articles and bring you AllEars TV videos to enjoy and for our readers to use once the parks reopen. 
Currently, many people and families are practicing social distancing to flatten the curve of Coronavirus. During this time, we know many are staying in home form work, and school, so we'll be bringing you some of our top picks and playlists from Disney+!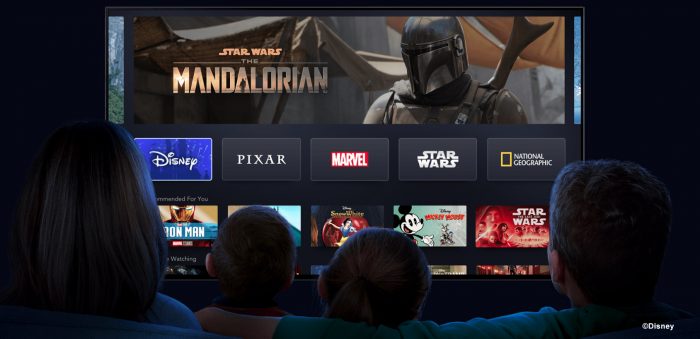 With the almost never ending library on Disney+ it can be hard to pick what to watch. Here is our ultimate Disney+ stay at home playlist for you and your kids.
This is a scientifically proven (but not really) order to watch these in to keep you and your kids entertained all day. Think of it like a home school lesson plan. Each one of these has something wonderful for both you and the kids!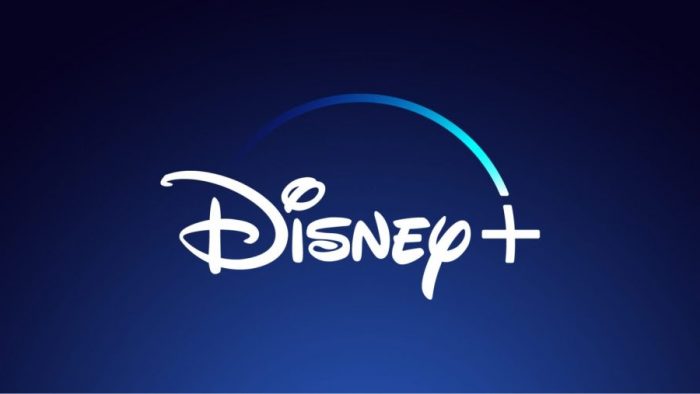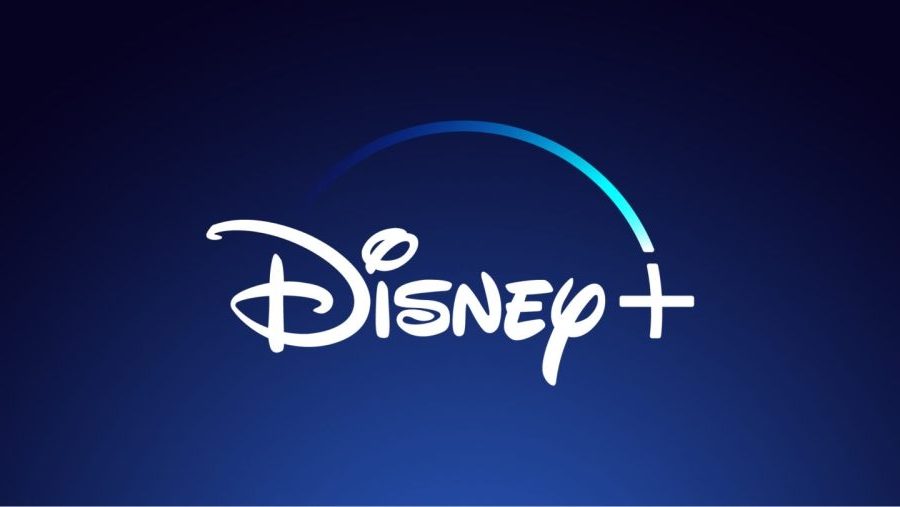 Adventures of the Gummi Bears
The Adventures of the Gummi Bears is a fun, light-hearted series based on the popular candy. It follows a family of magical bears who bounce through the forest when they drink a beverage called Gummi Berry Juice. The Gummi Bears are in hiding in the forest and often have to fight off ogres and the evil Duke Igthorn. They team up with children from the nearby castle to thwart the ogres and the Duke.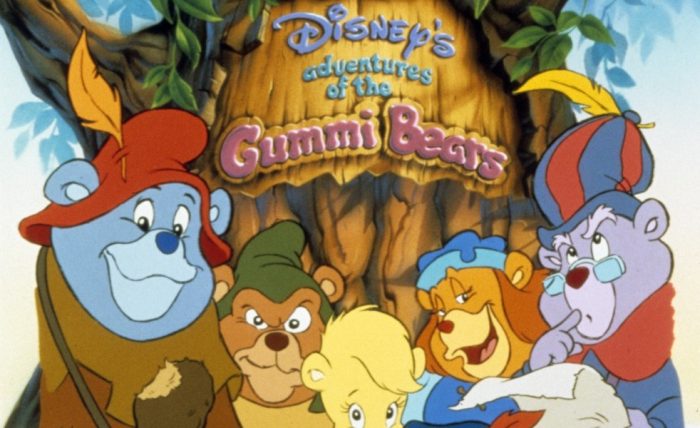 We recommend starting your day with this mostly because of the incredibly catchy theme song. Plus, there is something incredibly pleasing about juice and eating sugary cereal while watching colorful bears bounce around a forest. This show is the cartoon equivalent of drinking a huge cup of coffee!
Ducktales (1987)
On the subject of Disney animated series with incredibly catchy theme songs, we couldn't not talk about Ducktales. If you haven't seen the phenomenon that is Ducktales, its based on a series of popular comic books that follow mega-billionaire Scrooge McDuck and his three nephews on various adventures around the world.
Most of their adventures involve them searching for some long lost treasure or discovering a hidden world.  The stories often involve lessons that family is more important than treasure!
That Darn Cat 
Now time for today's lesson in domestic animal behavior. That Darn Cat is a wonderful film from the the 60's where a cat named DC (Darn Cat) discovers a woman who was kidnapped by some bank robbers. When the cat returns home from it's nightly walk around town, DC has a watch on instead of a collar.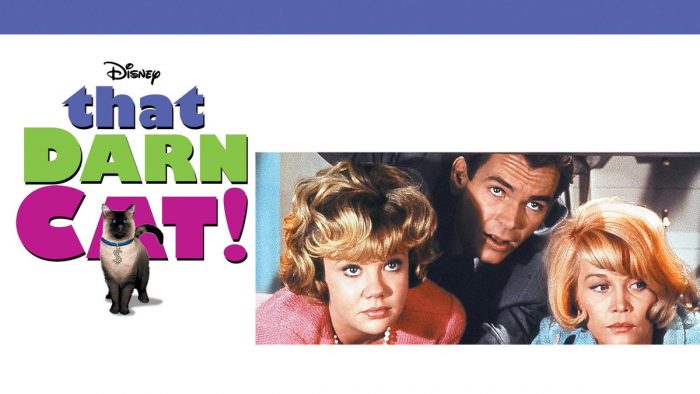 DC's owner Patti discovers the watch and goes to the FBI, thinking it's the kidnapped woman's watch. There is something wonderful about watching FBI agents try to trail a cat as it strolls around town looking for late night snacks.
The Great Muppet Caper
The Great Muppet Caper is one of the best, and most underrated, Muppet movies. We follow reporters Kermit, Fozzie, and Gonzo  as they travel to England to uncover the mystery of a major jewelry heist. Along the way they run into all of their Muppet friends, including Miss Piggy who gets mistaken for the fancy woman whose jewels were stolen.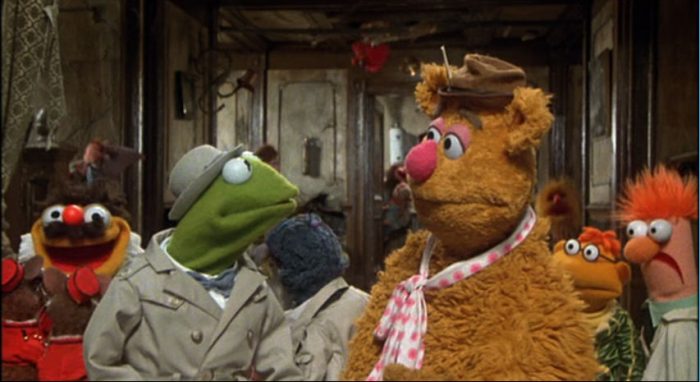 The film has everything from wonderful music to jewel heists and great cameos to intelligent art jokes. If you don't have all of the songs stuck in your head at the end, you didn't watch it right. We can consider this one a journalism lesson and a musical theater lesson!
Hercules
Now time for our ancient history and mythology lesson. If you missed Hercules when it first came out, it follows Hercules, the son the Greek god Zeus, as he learns to be a hero and tries to earn his place among the pantheon of Greek gods. At first glance this may seem like a fun Disney animated film loaded with great songs, but they did their research.
There are tons of references to the actual Greek myths and many of the gods in the movie look like the ones from ancient Greek pottery and sculpture. You may find yourself in the Archaeological Museum in Athens one day and find that you are able to easily recognize the myths in the sculptures because of Hercules. For example if you look at how Athena looks in the movie with her helmet, she looks the same in ancient Greek sculptures.
The Sandlot
Ok, now it's time for some recess! The Sandlot is one of those movies that perfectly captures the feeling childhood. Well, maybe not childhood today where kids have cell phones and access to everything in the world through the internet, but pure unfettered childhood of the days of yore!
Sandlot follows a group of kids during the summer playing simple games of baseball in a sandlot. The Sandlot shows that a simple day outside with your friends can be the best thing in the world. It's also filled with some great lines and lessons about growing up.
Gargoyles
Gargoyles is one of those rare dark Disney animated series, and it is by far one of the greatest ones to ever exist. Filled with mythology from all over the world, Arthurian stories, and Shakespeare references. Gargoyles teaches lessons about not judging a book by its cover, the importance of reading, lessons on figuring out who you are, and they even have a fairly good gun safety episode.
After watching Gargoyles you'll know what a rookery is, who Quetzalcoatl is, a little about World War II, and the difference between Hamlet and Macbeth.
Gravity Falls
Now time for our lesson on creative writing and conspiracy theories. Gravity Falls is the tale of a brother and sister who go to stay with their Great Uncle Stan over the summer. He runs a fake museum of oddities and while they are there they discover real weirdness. They find gnomes, time travelers, monsters, and magic through out the town of Gravity Falls.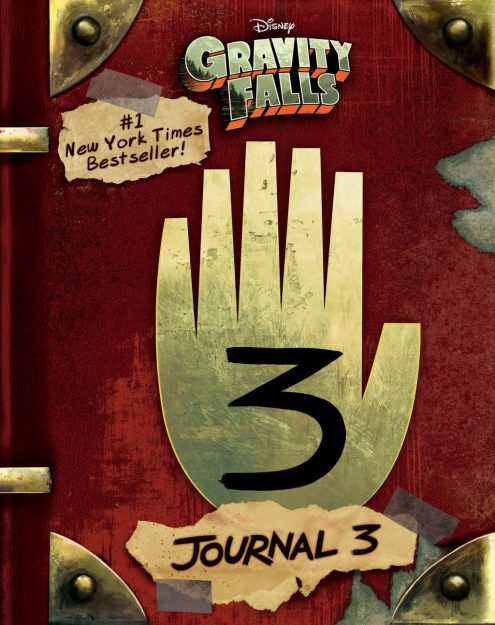 Each episode unlocks answers to larger mysteries and even has a coded message after the credits. It may have only lasted two seasons, but it will take multiple watches to catch all the clues to the mystery of the journals and triangular being known as Bill.
Planet of the Birds
Ok, so a lot of these were just funny suggestions with a reason to suggest a movie of show we really like, but this one will actually teach you and your children something. Planet of the Birds is one of the many National Geographic specials on Disney+.
This special shows birds that live in all different types of extreme environments and shows the large variety of birds that exist on the planet. This will count as our science lesson for the day, and if you really enjoyed it just pop on another National Geographic special!
What are your favorite picks for Disney+? Let us know in the comments.
Join the AllEars.net Newsletter to stay on top of ALL the breaking Disney News! You'll also get access to AllEars tips, reviews, trivia, and MORE! Click here to Subscribe!