The new Soul of Jazz exhibit is a super exciting addition to EPCOT!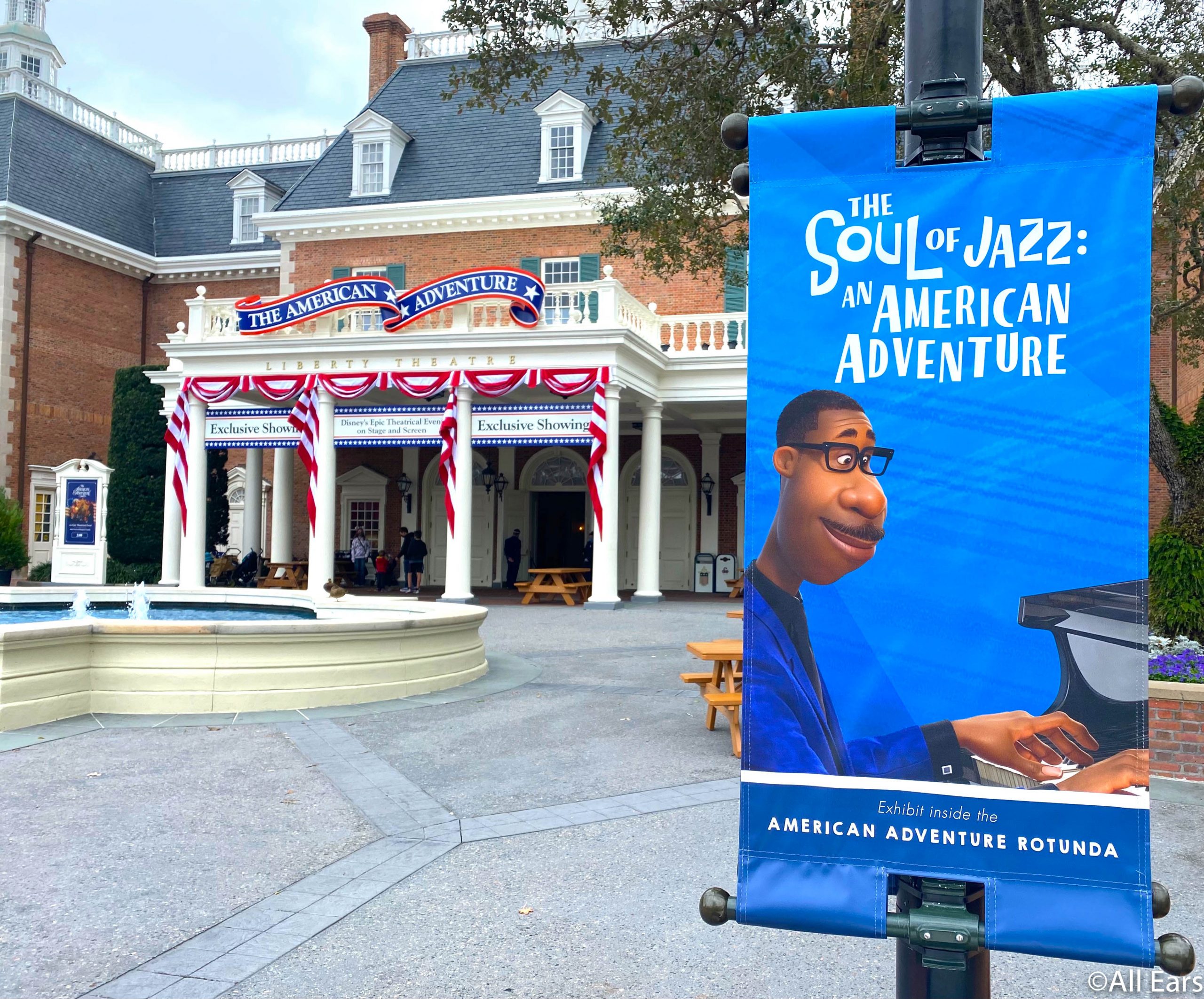 The exhibit is filled with so many pieces of history related to the jazz movement. Now, another MAJOR artifact has been added to The Soul of Jazz: An American Adventure. 
Thanks to Imagineer Zach Riddley, we were able to get a first look at the addition of Charlie Parker's saxophone to the exhibit! The Kansas City jazz musician used this saxophone in the 1940s as he helped create a new musical style called, "bebop," alongside trumpeter Dizzy Gillespie. Naturally, we had to go check it out ourselves!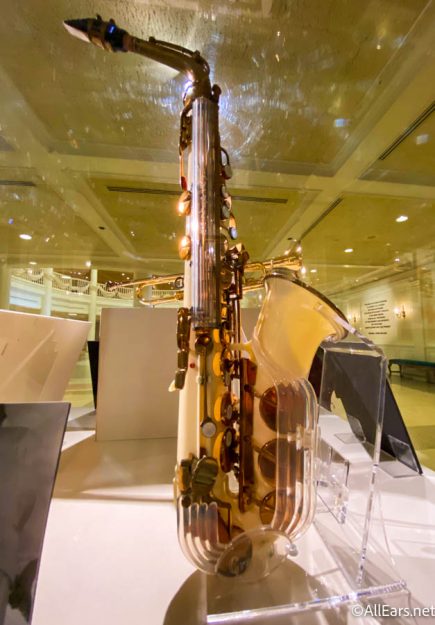 "Bebop" ushered in the era of modern-day jazz, which is why it's such an honor for Disney World to receive this artifact from the American Jazz Museum.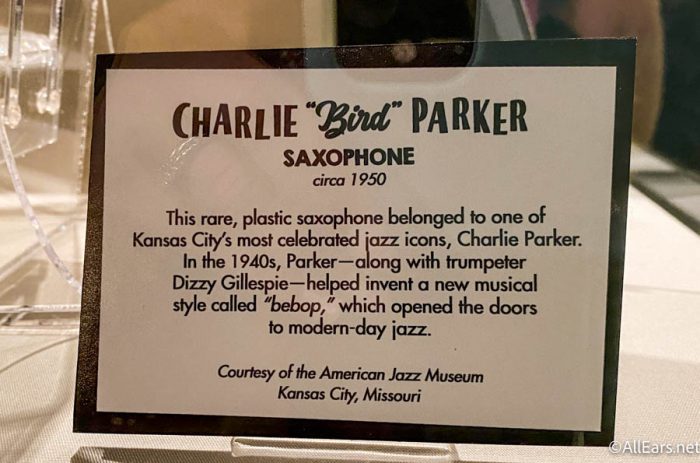 It's awesome to be able to see an instrument that was so influential throughout the history of jazz!
Guests who visit the exhibit are also able to learn about influential jazz cities across the U.S., all while admiring other artifacts from famous jazz musicians and artists who have shaped the movement.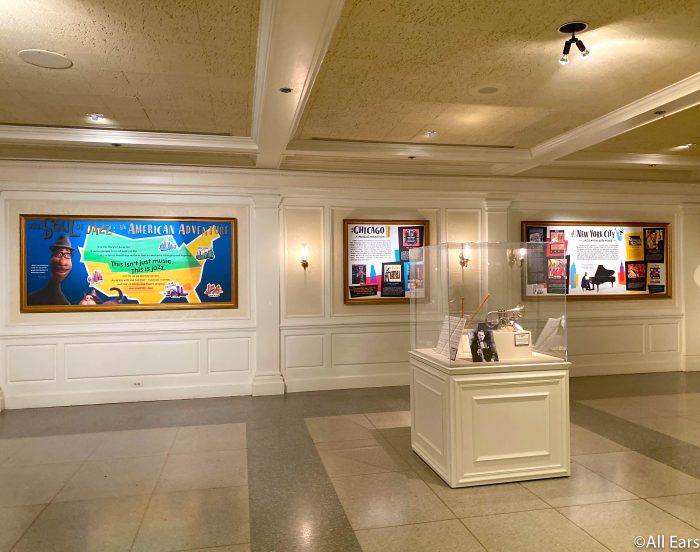 If you're headed to EPCOT soon, be sure to stop in The American Adventure to see this cool exhibit! Check back with us for more of the latest updates from Disney Parks!
Have you visited the Soul of Jazz exhibit yet? Let us know in the comments below!