Exciting princesses, big Disney+ subscriber numbers, and huge movie successes — THOSE are the things Disney wants you to focus on (of course). But there are plenty of other things happening at the parks and beyond that Disney would rather you completely ignore.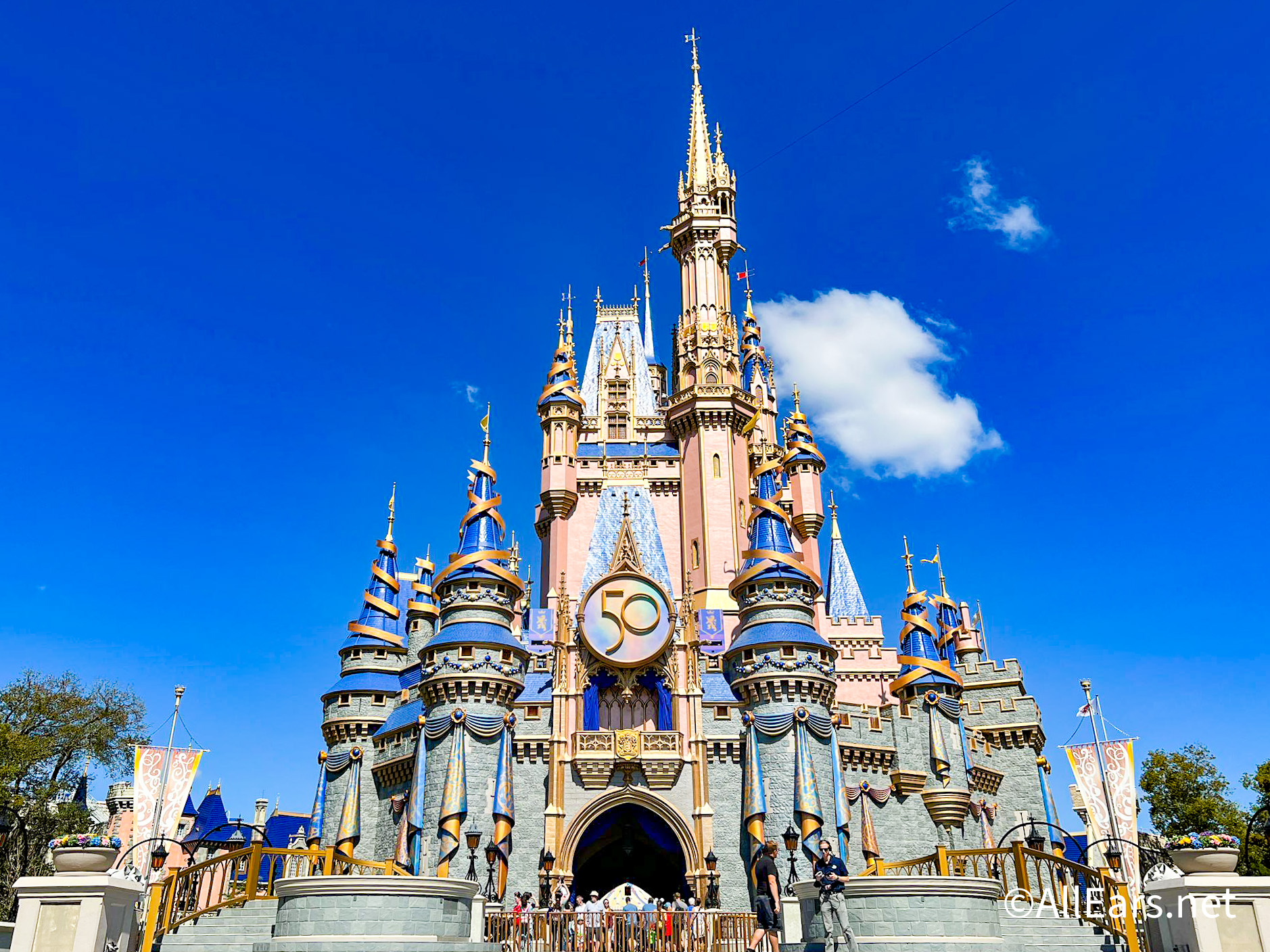 If you fall for their tactics, Disney might very well get you to ignore certain things or at least not think about them as much. In some cases, that might be totally fine, and the things they want you to ignore might not impact your trip or your Disney plans at all. But in other cases, these things can impact your planning, your vacation, or just your overall investment in the Disney company (from a financial, emotional, or other perspective).
So what does Disney want you to ignore that you might actually want to think about? We're covering that for you right here!
1 — Crowds
It's been a word we've mentioned a LOT lately– crowds. crowds. and more crowds. Typically (aside from select holiday weekends or runDisney race weekends), late January and early February are known as some of the emptier months in Disney World. With kids back in school and families back at work after the winter holidays, these months are usually a great time to visit the parks without the big crowds. But 2022 has flipped everything we know about Disney crowds on its head.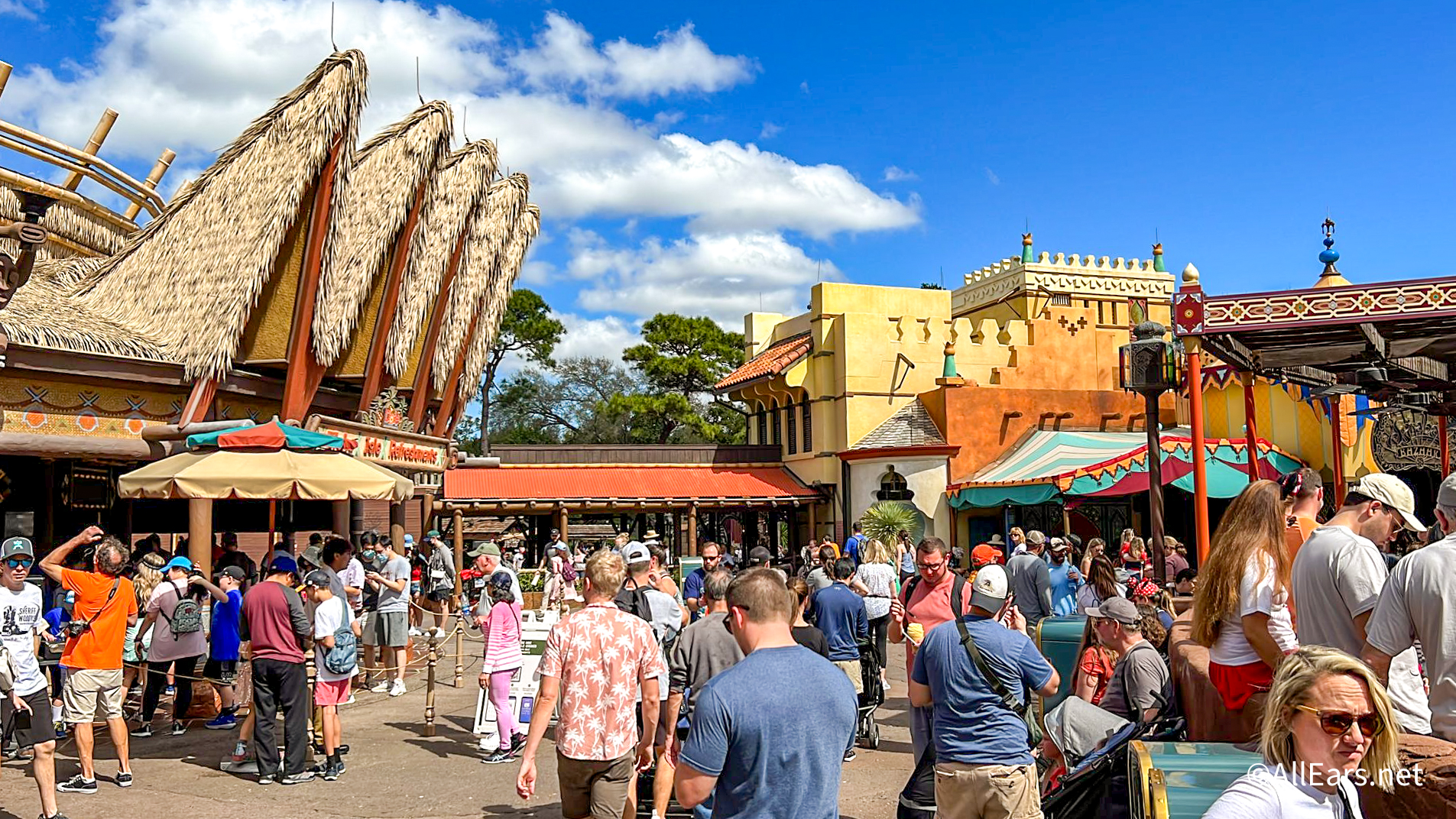 Though we have seen pockets of smaller crowds in certain areas or during specific times, the winter was SHOCKINGLY busy this year. Rides, shops, restaurants, and more have just been flooded with people during a time when we are typically used to having a bit more personal space.
Maybe it's a result of guests who delayed their trips due to the pandemic, or the fact that remote work and school can make some trips easier to schedule for these "off" times now. Whatever the reason, we have a feeling Disney wants its investors to know about the crowds ($$$), but would likely rather you forget about them and how they could complicate your plans, force you to wait longer for your favorite rides, make reservations harder to come by, or just generally make you feel a little more like a canned sardine.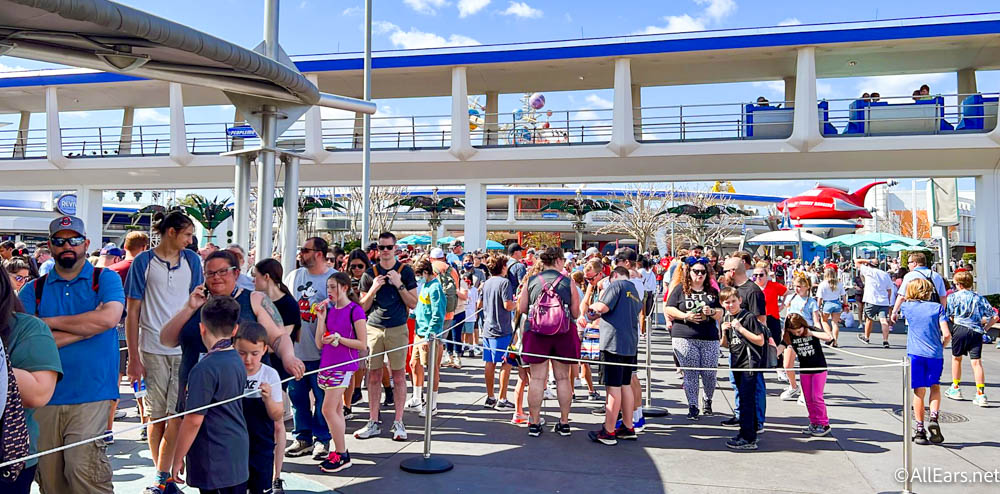 While Disney might want you to forget about these crowds, we don't. You'll want to be prepared for BIG crowds and long wait times ahead of your next Disney trip, especially if it'll fall within the next few months when the parks will experience the start of the Flower and Garden Festival, spring break, and (eventually) summer vacation.
Our tips? Stay calm. Allow for extra time in getting places around property. Make those Mobile Orders early in the day. Adjust your plans to take into account longer wait times. Consider the use of Disney Genie+ to help you accomplish more. Get those dining reservations made as soon as possible. Take advantage of things like Early Theme Park Entry and Extended Evening Hours (if you qualify). And, to the extent you can, remain flexible so you can still enjoy your trip while making adjustments on the go!
2 — Just How Expensive Things Are
Whether you've experienced increases at the gas pump, in the grocery store, or just in general — lots of things in Disney World and beyond are getting more expensive. We've seen ticket price increases, price increases on HUNDREDS of food items, price increases on Festival activities, price increases on holiday events (like the After Hours events that took over for the holiday parties in 2021), and more. In other words, if you're going to Disney World in 2022, expect things to be more expensive than your trip in 2021 or before.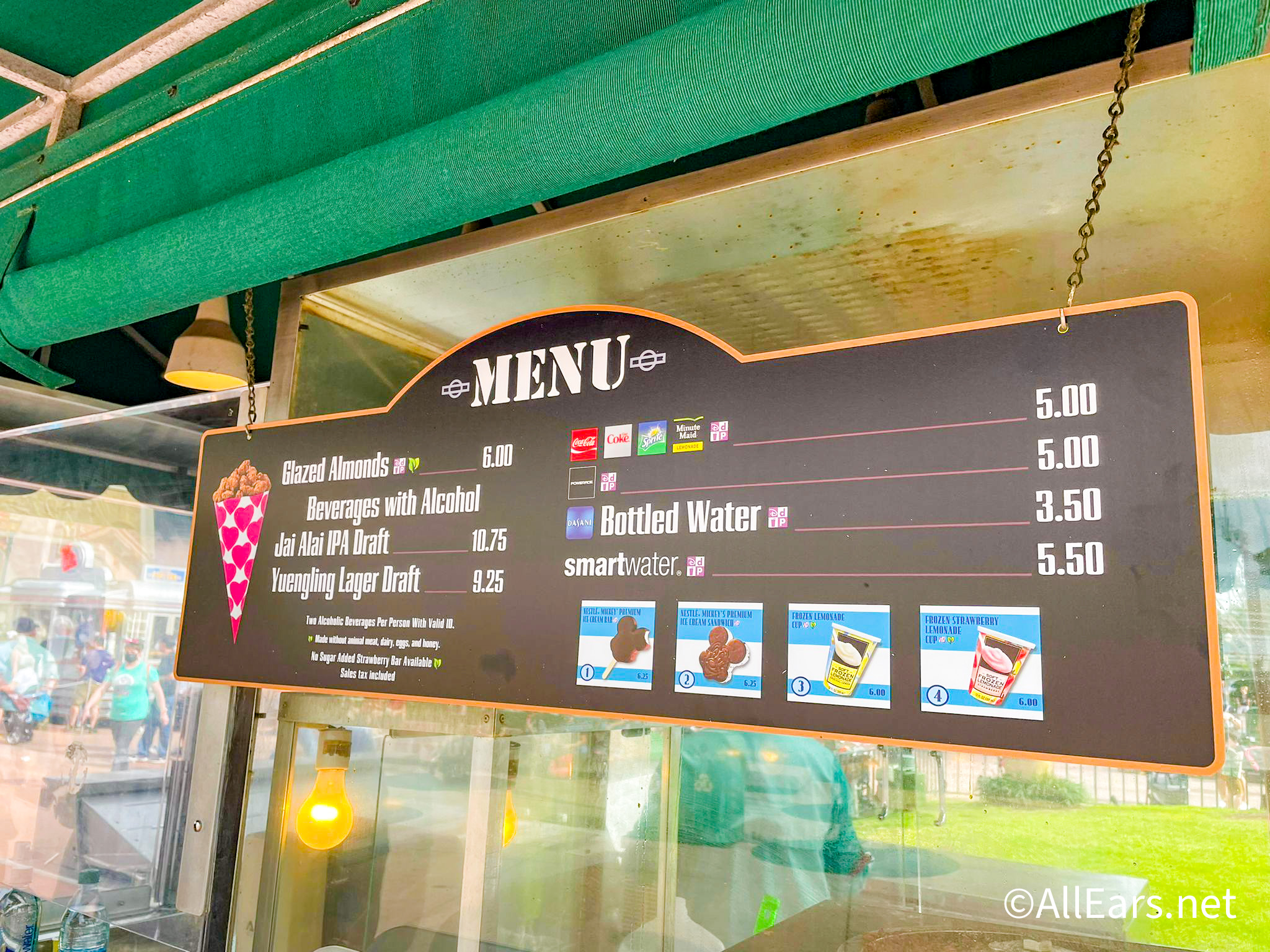 Again, this is something Disney likely loves on their investor side, but probably wants fans to ignore. At the end of the day, Disney is a business and price increases (whether due to rising costs, inflation, or simply the desire to charge more due to a feeling that value has increased) are to be expected. But the increases aren't something you should ignore! You'll want to take a careful look at just what your budget was previously and how it may need to be adjusted for your 2022 trip.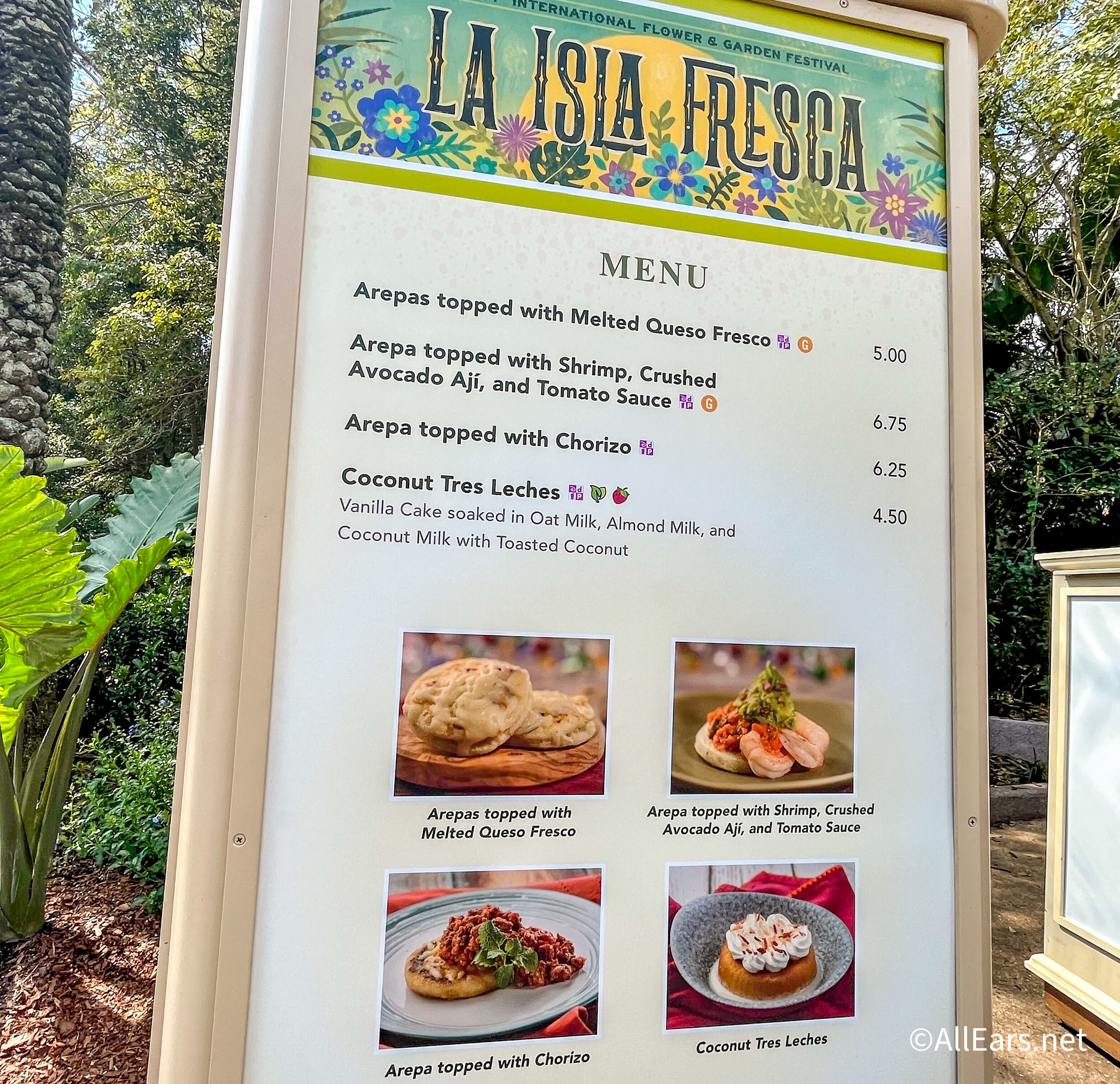 Will you need to "up" the budget? Should you skip out on a Table Service or two to make things work? Will merchandise budgets need to be changed around a bit? How can you save on your trip to still make things fit your allotted cash amount? These are things you'll want to carefully consider ahead of your next trip.
3 — Less Entertainment
Another big thing Disney might not want you to focus on is the fact that there's still LESS entertainment available in the parks. While some theater shows, fireworks shows, and more have returned, other things have yet to pop back up. Some nighttime shows haven't returned (still waiting on an official reopening date for Fantasmic!), the Citizens of Hollywood and Main Street, U.S.A., haven't returned, and there are some other entertainment offerings that are still missing.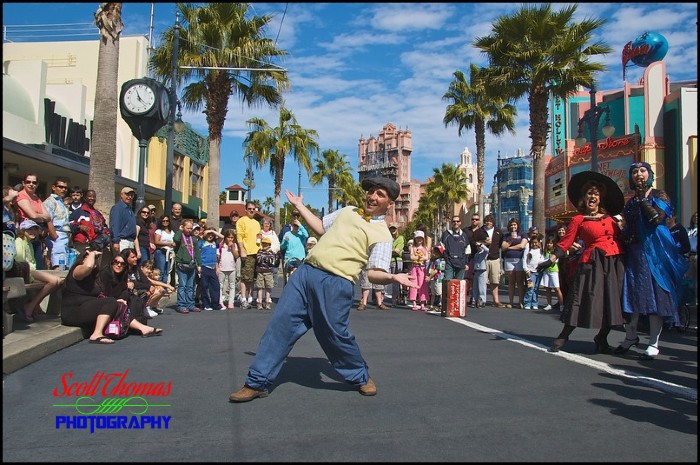 During the recent Q1 FY 2022 earnings call, Disney CEO Bob Chapek shared that live entertainment will be one of the LAST things to return to the parks because of the fact that the guests have to be in close proximity to the Cast Members in those situations. So if you're heading to Disney World soon, just be sure to check the entertainment offerings so you can set appropriate expectations for what you will and won't be able to see.
4 — Some Things Are Still Missing or Different
This sort-of goes hand-in-hand with the item above, but some things at Disney World still haven't returned post the pandemic-related closures and reopenings. While many restaurants, hotels, and rides are available for guests to enjoy, some are still closed or modified.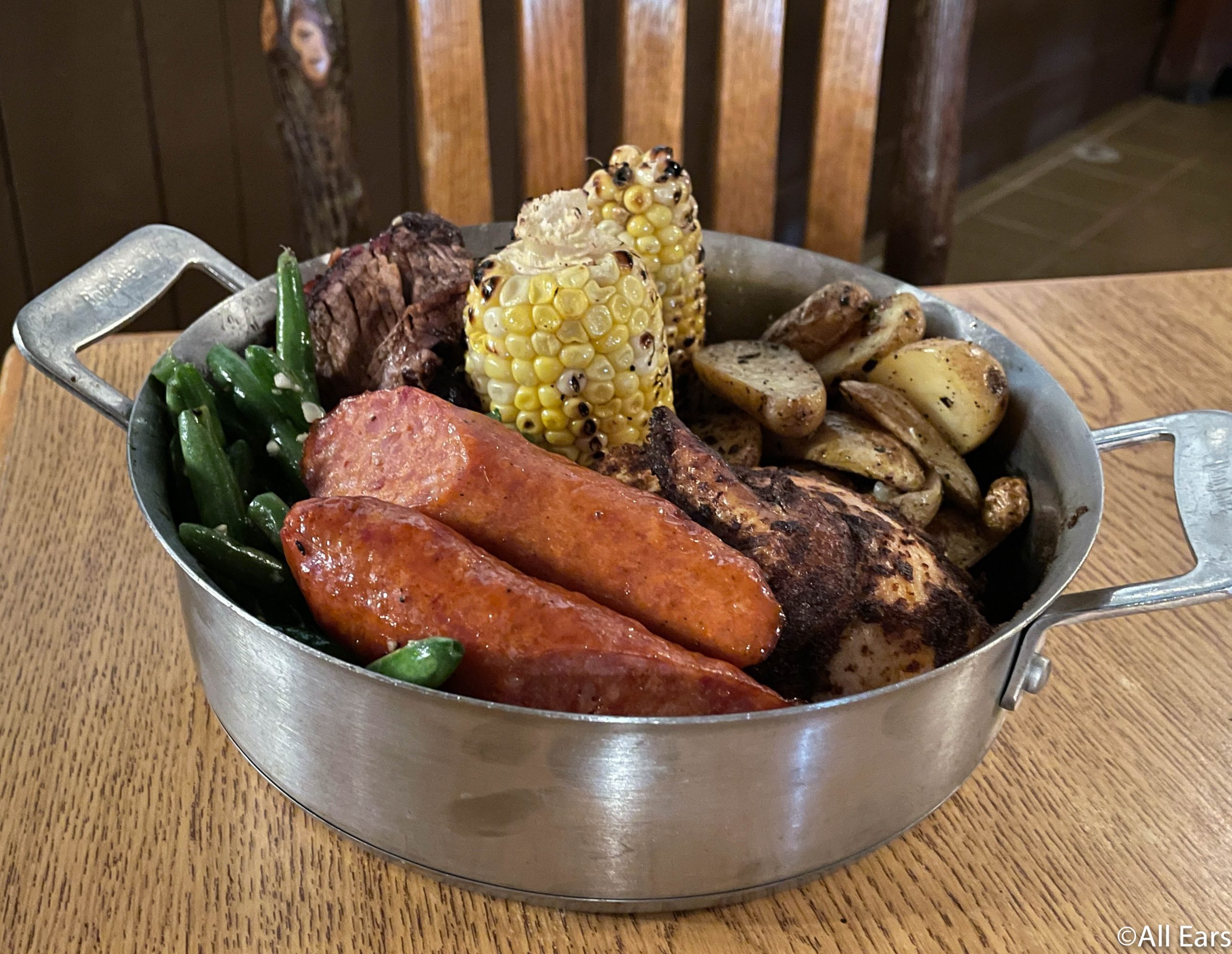 For example, package delivery to your Disney World hotel or to the front of the park has not yet returned. Akershus Royal Banquet Hall in EPCOT has yet to reopen. Some character meals (like the one that used to be at the Crystal Palace) have not returned. Trail's End Restaurant, which used to serve a buffet, is now serving meals family-style. All throughout Disney World you may find closures or modifications that will make your next trip a bit different than what you might have expected from previous trips. 
5 — Construction: Delays, Postponements, Disappearances, and More
Construction is the name of the game in Disney World right now. There's construction basically EVERYWHERE. From the massive transformation taking place in EPCOT to the progress being made on the TRON attraction in Magic Kingdom, you'll have a hard time not running into some construction during your trip.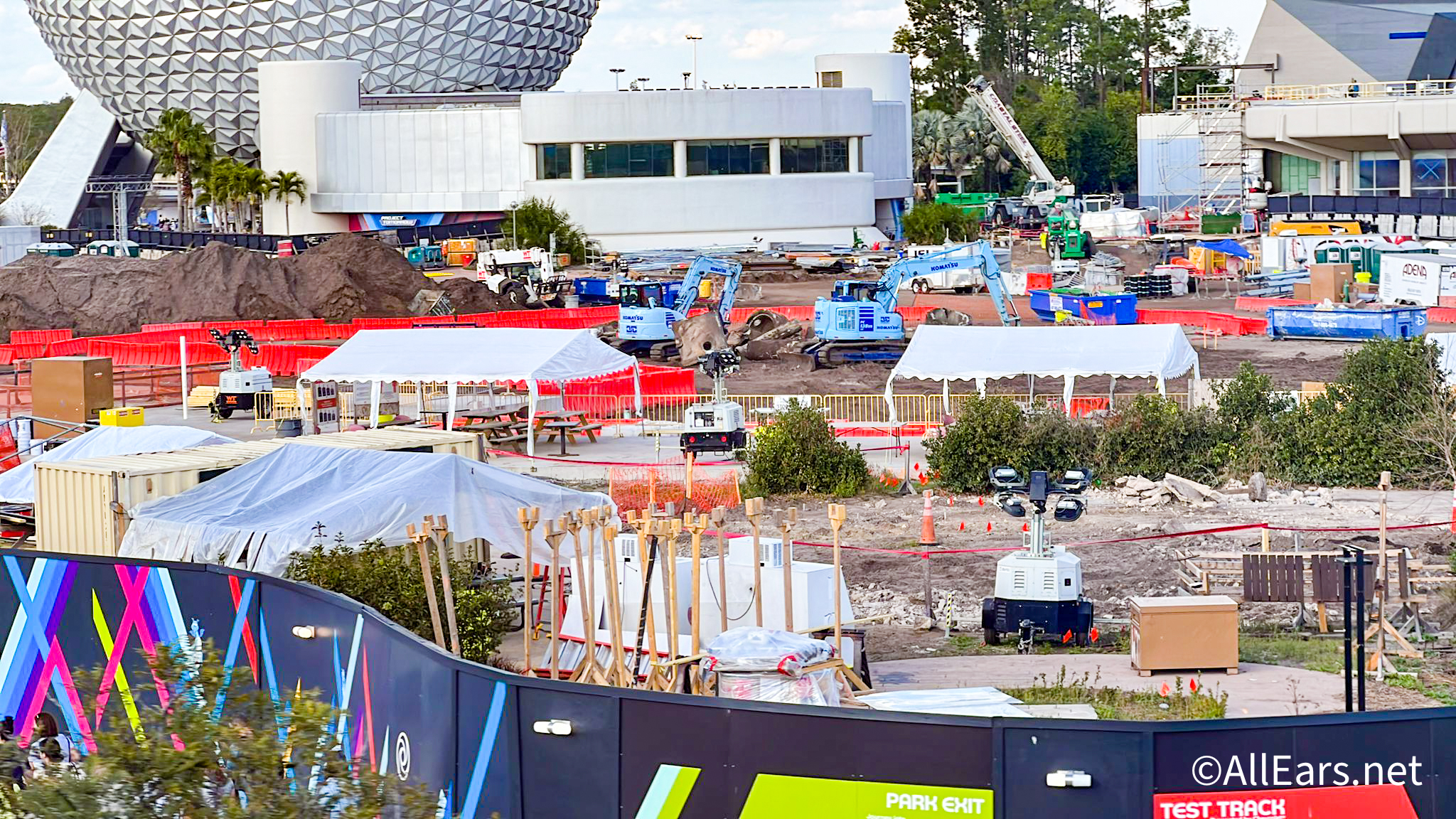 Refurbishment projects could also impact your trip, whether that refurbishment takes place at a popular ride or a resort pool. There have also been a number of construction delays (likely due in part at least to the pandemic) on projects that were meant to open last year.
Some construction projects have also been postponed indefinitely — like the work that was set to be done on Spaceship Earth and the Mary Poppins attraction in EPCOT. And some construction projects have simply disappeared into another dimension, never to be spoken of again — like Reflections: A Lakeside Lodge.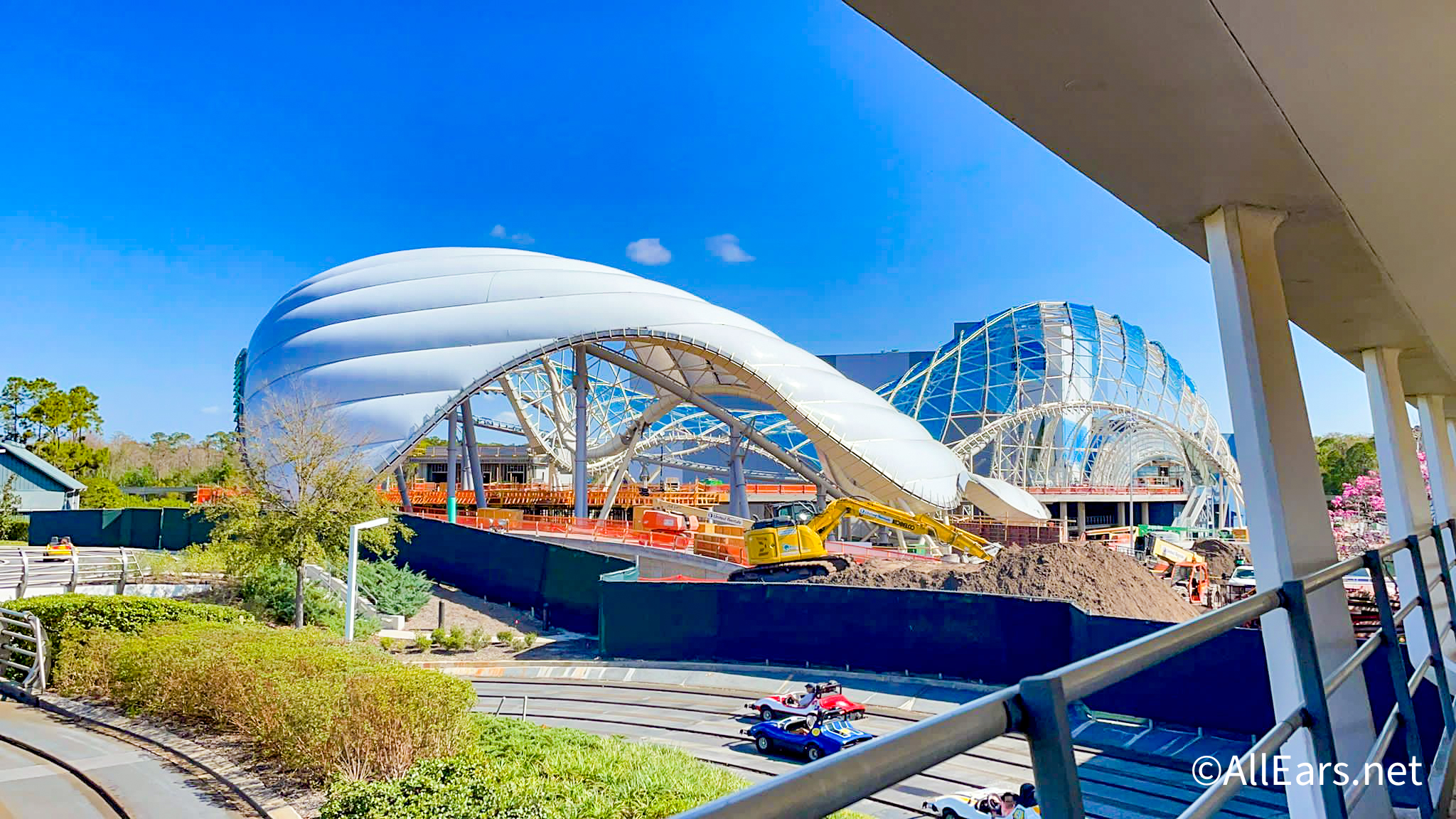 It seems the construction just never ends at the Most Magical Place on Earth (and in Disney's other parks as well). On the one hand, the construction signals the development of new things fans will soon enjoy. But on the other hand, it'll mean some unsightly spots for the time being and potentially the inability to hop onto rides or into other spaces that are being renovated or refurbished.
6 — Long Wait Times
With the big crowds comes…big wait times. We've seen some high wait times in Disney World recently, with several rides having average waits BEYOND 100 minutes.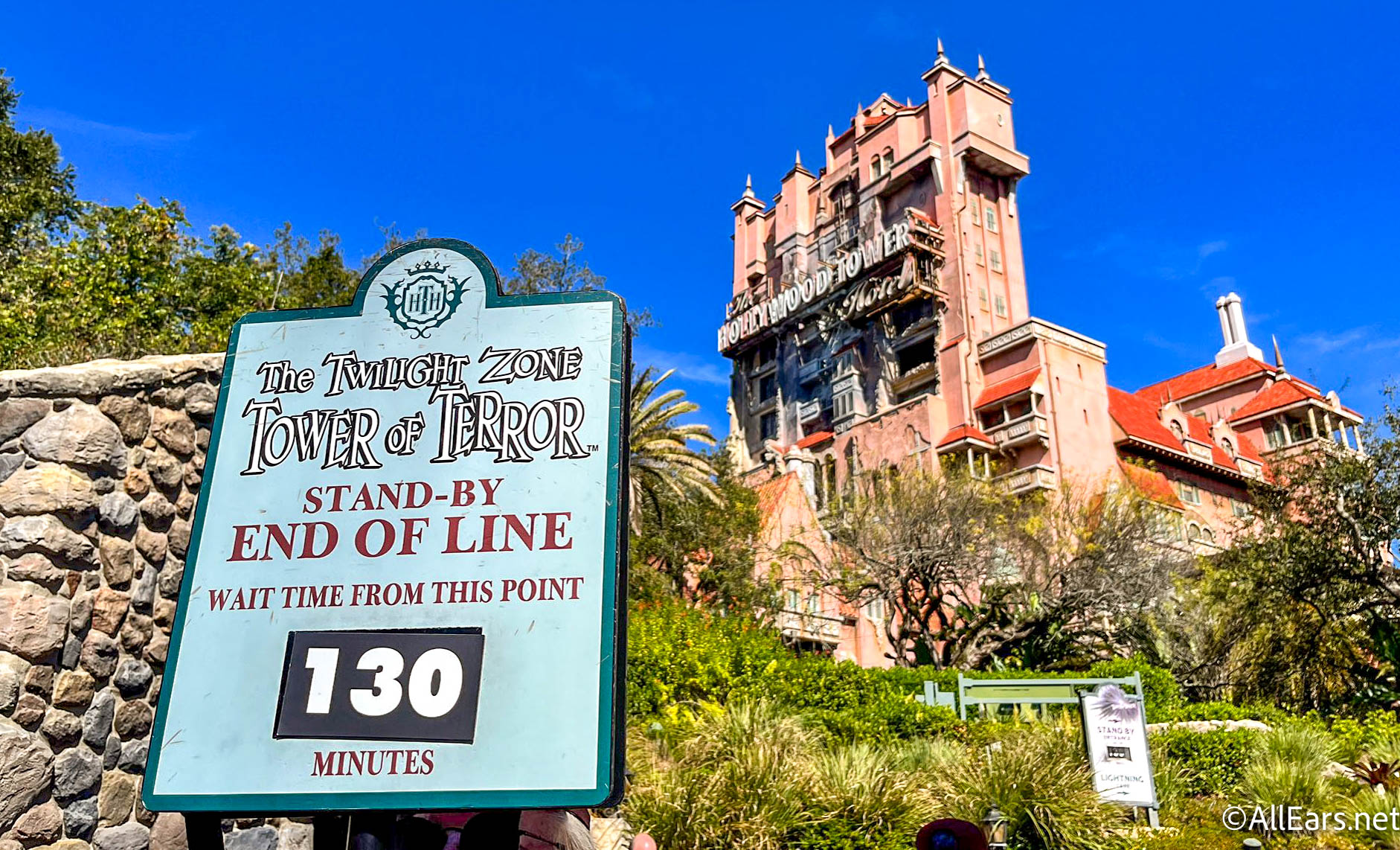 Increase wait times could be a result of many factors including the big crowds we've seen, as well as the use of Genie+. Like in the days of FastPass+, because there is now another line of guests that need to get through the ride (in addition to the regular standby line) and Cast Members put an emphasis on getting the guests in the Lightning Lane (formerly the FastPass+) on the ride quickly, that can lead to delays in the standby line.
If you're heading to Disney World soon, you'll want to be prepared for those longer waits. Using Genie+ or taking advantage of bonus time in the parks for hotel guests can help you accomplish more of what you want to do!
7 — Changes in Leadership
Over time, the leadership in a company changes. It's a natural and expected part of the process. But there has been quite a bit of change over the past few years and months for Disney. Bob Iger has now officially left the company. Several imagineers have retired or left Disney, including legendary imagineer Joe Rohde. A LucasFilm executive retired in the fall of 2021, the Vice President of Animal Kingdom retired, and Imagineer Kevin Rafferty retired.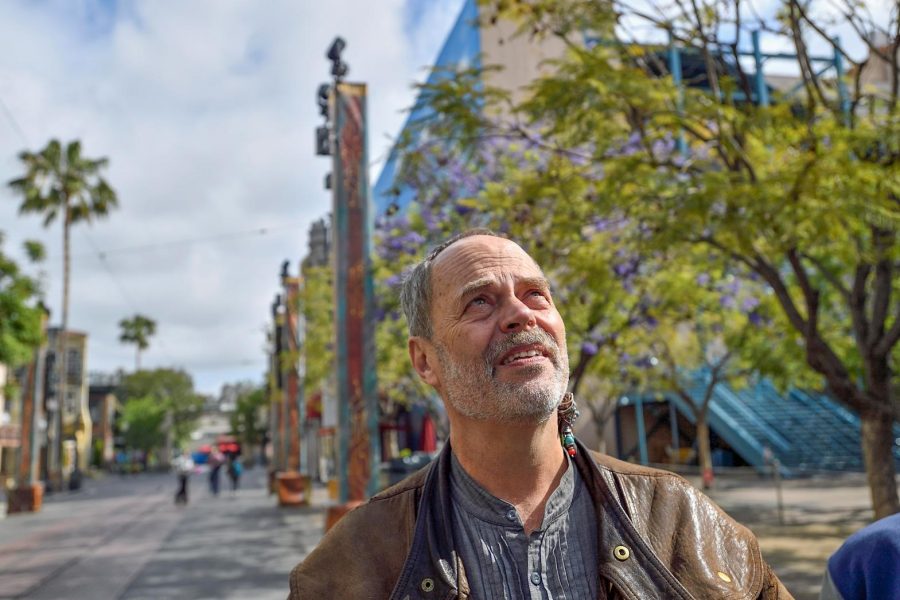 Now, change in leadership doesn't necessarily signal anything bad. Change can certainly be a good thing! But retirements and changes in leadership can also leave certain gaps in places where leaders have left and (naturally) taken their creative or unique spirit and talents with them. It can also mean that things in the future will be quite different than they might have been had these individuals stuck around. We'll certainly be interested to see how Disney's projects are potentially impacted by these changes and others.
8 — Rides Going Down
Technical issues with Disney's rides isn't anything new, but they are likely things Disney wants you to ignore. Some attractions, like Star Wars: Rise of the Resistance, have a bit of a reputation when it comes to technical issues and having to close temporarily. But Rise isn't alone. We've seen a whole bunch of rides close temporarily or evacuated over the last few months including the Tomorrowland Transit Authority PeopleMover, Splash Mountain, and more.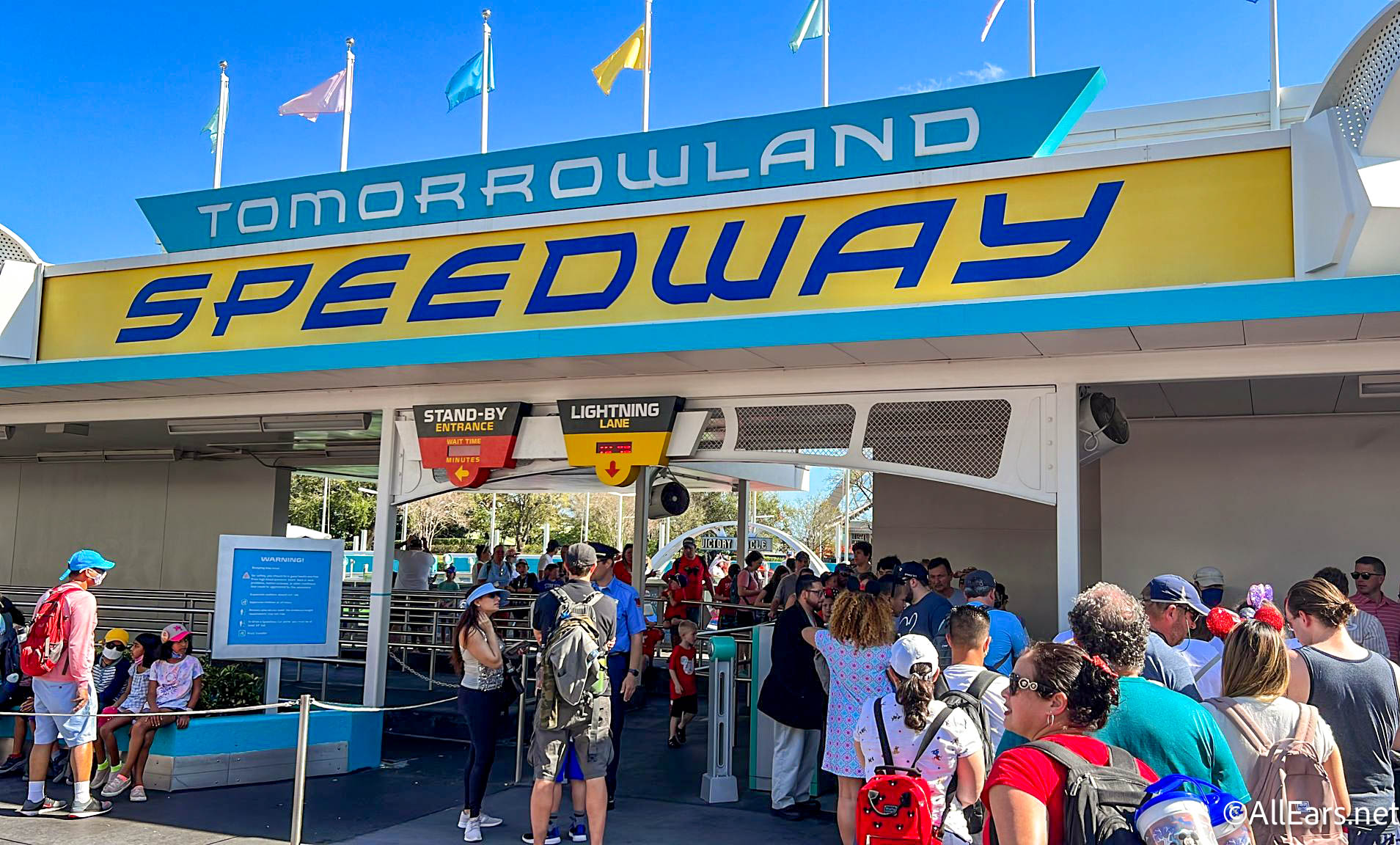 Typically, most of these issues are resolved relatively quickly and the rides are able to reopen. But sometimes the delays can be lengthy. A sudden closure of your must-do ride can totally ruin your plans and potentially your trip. While these temporary closures can't be predicted, there are some ways that you can approach them to avoid a total meltdown. If something is a must-do, try to prioritize that attraction. If it goes down later in the day, then you won't be worried since you already checked it off your list. Also, be sure to check your My Disney Experience app often to see if and when a ride may be closed or may have reopened!
9 — The Confusing Parts of Disney Genie+
Disney Genie+ and Individual Attraction Selection are the PAID services that have replaced FastPass+ in Disney World and Disneyland. Guests can now pay to use these services in the parks to try and skip some of the lines. Some parts of the systems aren't difficult to grasp, but others can be downright confusing.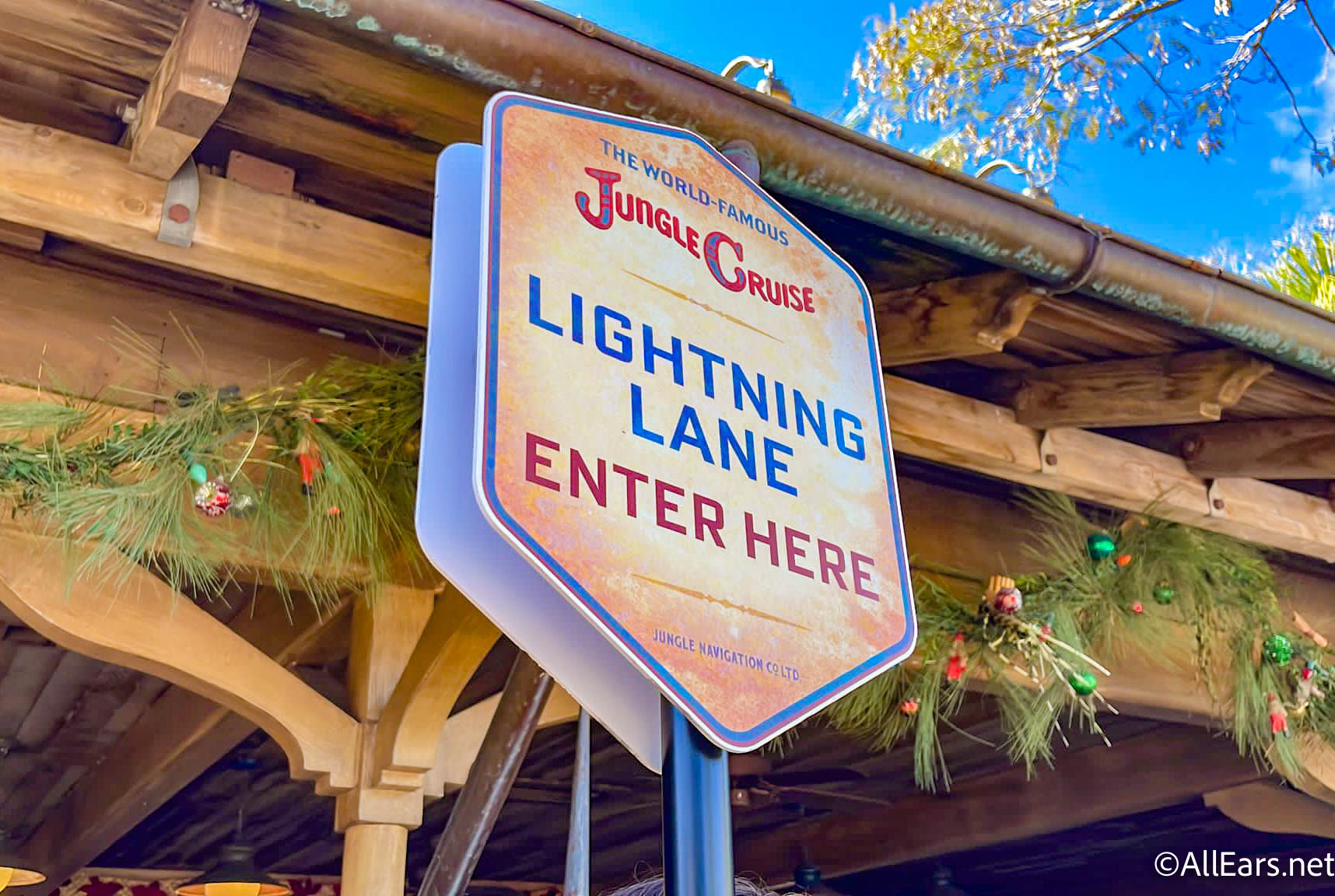 First, there's the fact that there are two interconnected but different systems — Genie+ ($15 per ticket per day at Disney World), which gives you access to making Lightning Lane reservations for most rides; and Individual Attraction Selection (prices vary per attraction, park, and day), which allows you to buy access to use a single ride's Lightning Lane. The rides available with each system are different.
Then, there are different sign-up times — 7AM for all guests for Genie+, 7AM for select Disney World hotel guests for Individual Attraction Selection, and then park opening for all remaining guests for Individual Attraction Selection.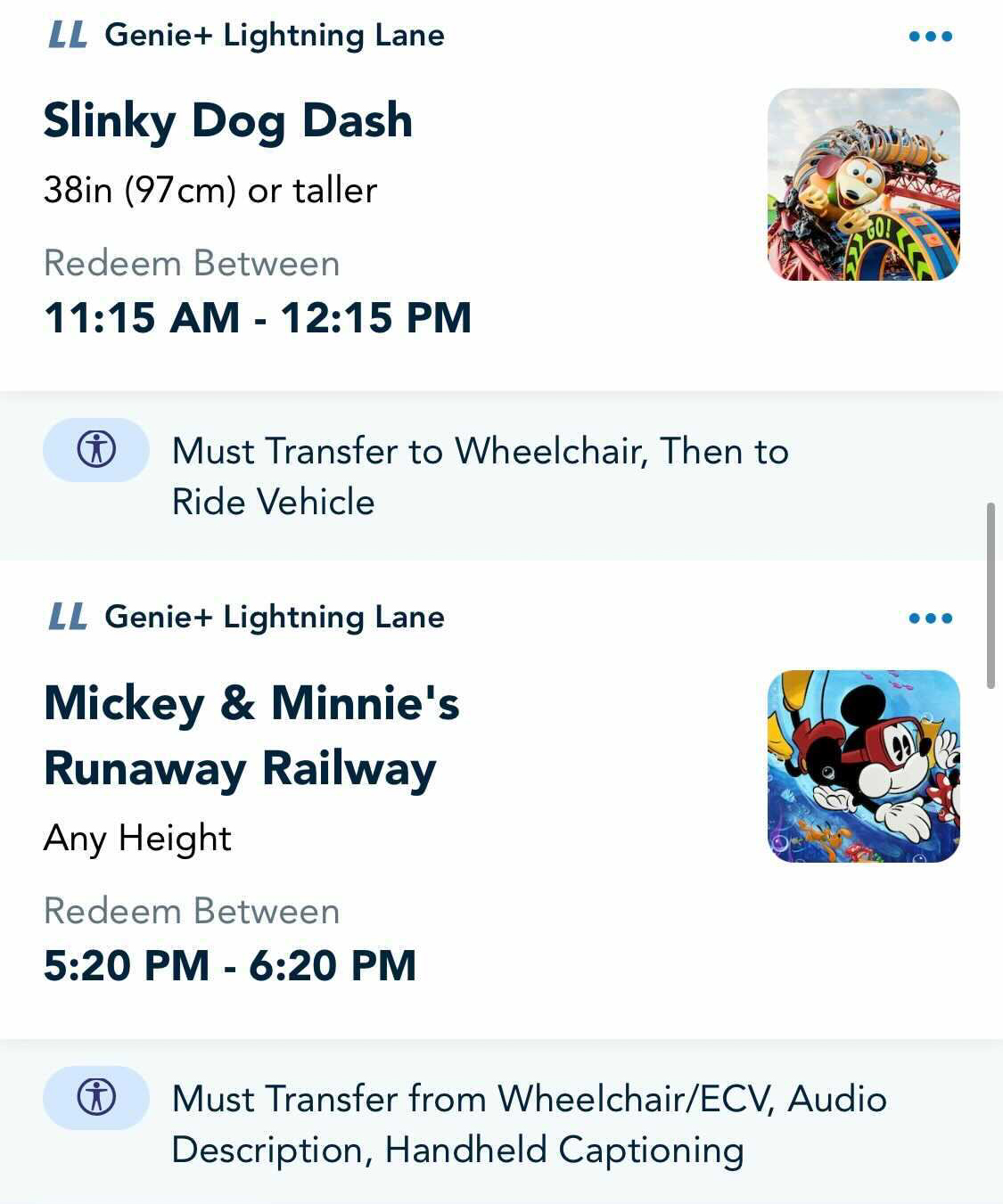 And then, of course, there's the 120 minute rule. This is one that several guests get wrong or struggle to understand. If you want to skip the lines in the parks and really utilize these systems to the MAX, you'll want to familiarize yourself with it and break down these complicated rules so you can master it with ease.
10 — Technical Issues
Beyond just rides going down for technical (or other) issues, you may experience technical issues with other things in the parks and beyond. The shopDisney website, My Disney Experience, Mobile Order, and other systems can sometimes go down in the parks or otherwise experience issues.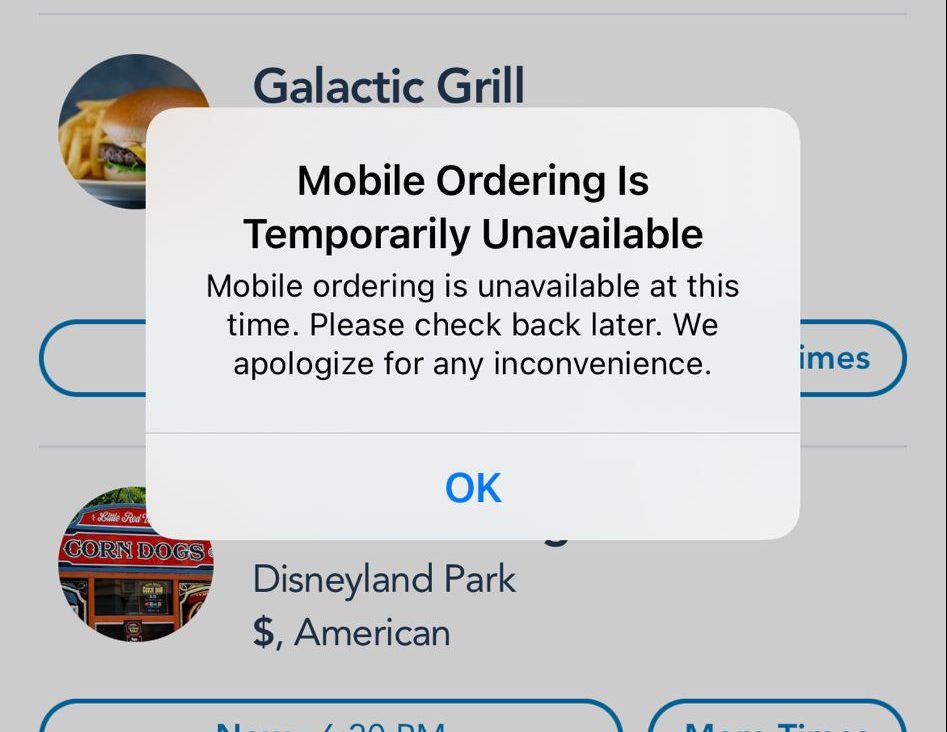 Considering how digitally connected things are and how much guests rely on their phones in the parks to order/pay for food, check wait times, make Lightning Lane selections, etc., a technical issue can cause some serious problems with your trip. A few tips — make sure to take screenshots of everything for your trip so you've got a "backup" of reservation info, Park Pass info, etc.
Bring a portable charger so you can keep that phone charged for when systems come back online. Be sure to bring an extra form of payment and ID when visiting the parks (even if you plan on using your MagicBand the whole time), just in case MagicBand tech goes down. It's better to be prepared!
11 — How Much They Track Your Data
You may not be aware of it very much (and that's likely Disney's goal) but Disney is keeping a very close eye on you and other guests ALL throughout your trip! There are security cameras everywhere in Disney World, which helps Disney watch guest activity and ensure the safety of their Cast Members and guests.
MagicBands, the My Disney Experience app, RFID technology, and more also help Disney know where you've been, what rides you've gone on, and what restaurants or other places may be near you. All of this might result in a prompt or two about where you could go to eat or you might find your name up on a board inside of an attraction as you near the exit.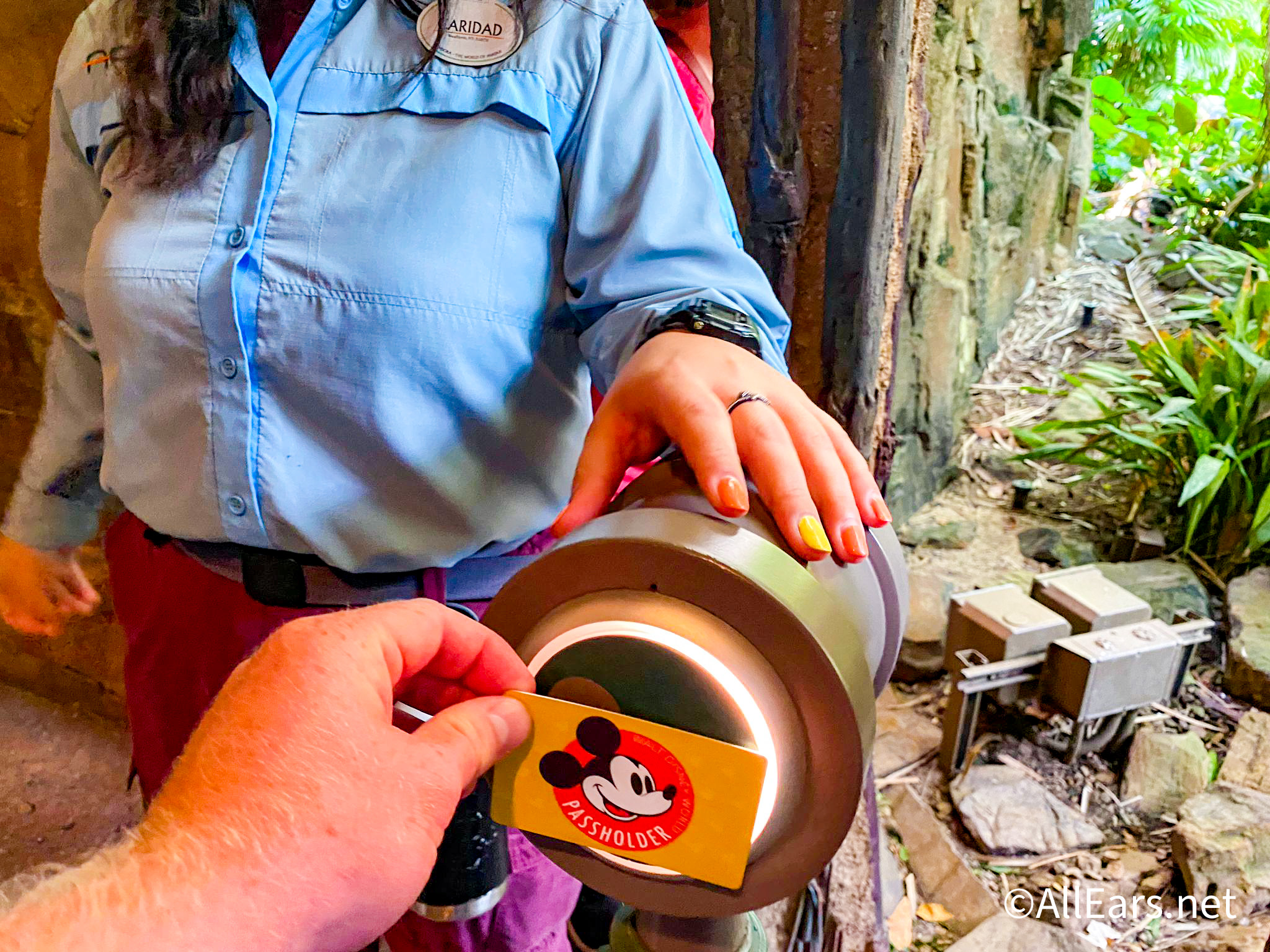 So yes, Disney is basically watching your every move, though it might not be as scary as it sounds! Disney's ultimate stated goal is to "enhance your experience." But if all the tracking worries you, you could always try to stay away from things like MagicBands and some parts of the My Disney Experience app.
12 — Difficulty Getting Reservations
If you've felt like getting Disney World hotel reservations has been tough lately, you're not alone. We've seen limited availability at some hotels on a number of dates. This means you may be stuck selecting a more expensive room due to the options that are left, pushing back your trip, or otherwise changing some of your plans.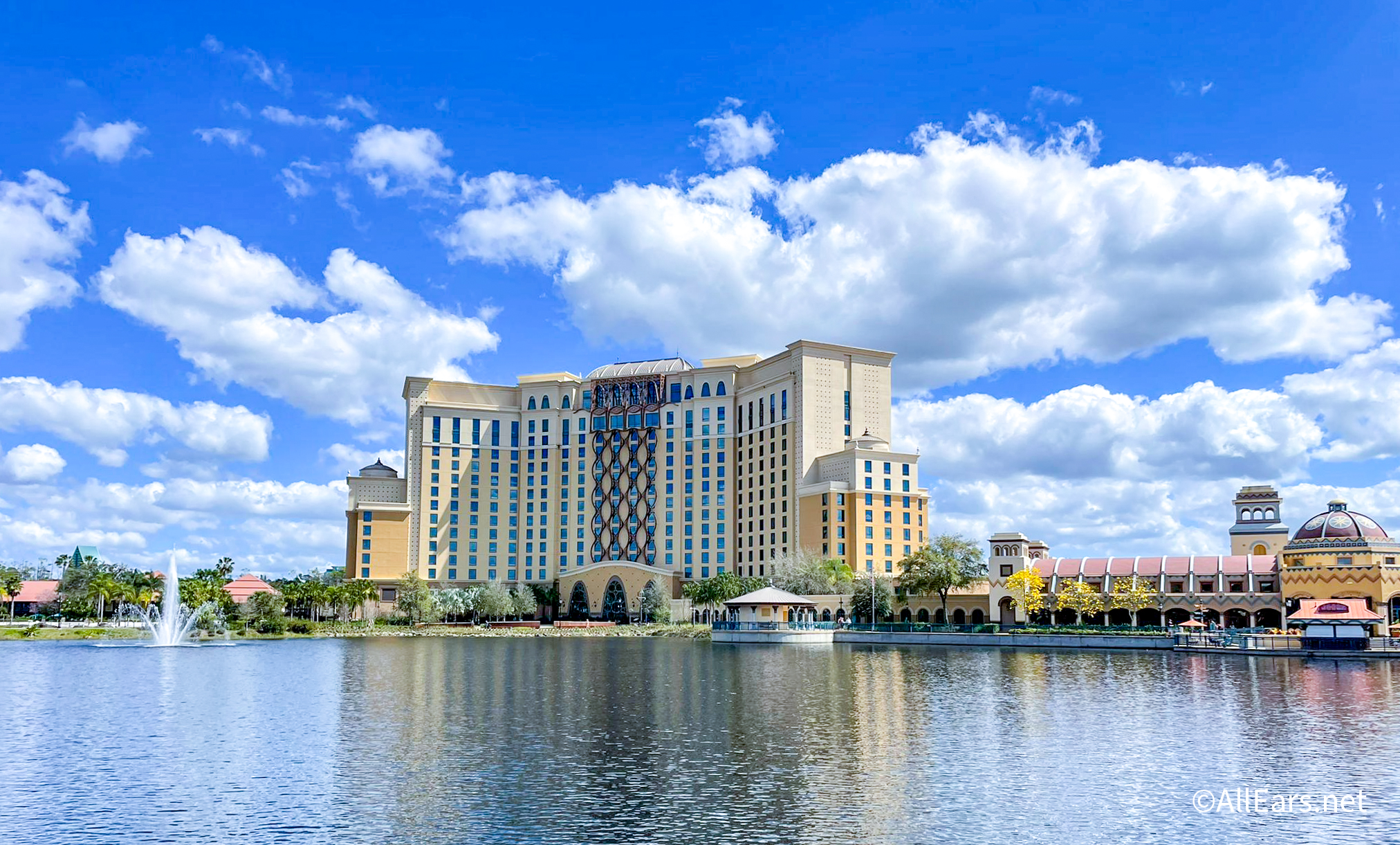 While there are a number of dining reservations available, you may also find it a bit more difficult to get the specific reservations you're looking for. If you're heading to Disney World soon and don't already have your hotel and dining reservations figured out, you'll want to take care of that as soon as you can! Planning for your trip early can give you the best chance to score the reservations you're hoping to find. Remember to also check back (particularly with dining reservations) to see if there are any last-minute cancellations and availability.
13 — Parking Trams Haven't Returned to All Spots
Oh, our aching feet! While parking trams have returned to Disneyland and Magic Kingdom's parking lot, and will be returning to Disney's Animal Kingdom on May 27th, trams still are NOT back at Disney World's other theme parks!
The remaining trams are set to return "throughout 2022" but exact dates have not yet been announced. Until then, keep in mind that some of those parking lot walks can be LOOOOOONG. If you've got young kiddos, just be prepared for that lengthy walk back to your car at the end of a long day spent running around the parks. Maybe turn it into a game to help pass the time? Or see who can sing the best Disney tune on your walk there?
14 — Staff Shortages and Supply Shortages
In many ways, things at Disney World are "back to normal," but (as we've noted above) some things are still different. Disney appears to still be dealing with staffing shortages, particularly when it comes to hospitality and live entertainment. That can lead to a reduction in certain services in those areas, which we've seen with the continued use of modified housekeeping services in the hotels and the missing entertainment.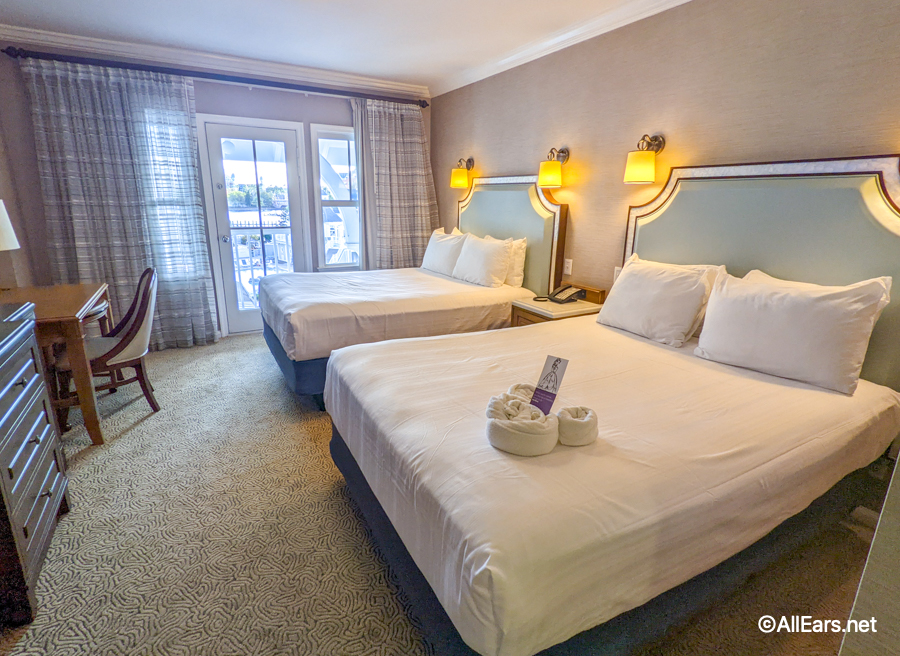 The global supply chain crisis also appears to have likely impacted Disney in several ways. We've seen a store close due to low inventory, and a shortage of certain items like carrying cases for custom-built lightsabers and more. While some merchandise items have returned (on and off), it's possible that supply chain issues could continue to impact certain things in the parks and beyond for a bit longer.
The next time you travel to Disney, just be prepared to potentially face complications that come with staffing or supply shortages — potentially longer lines due to less staffing, areas that may be closed or have less items available than usual, and other modifications to certain services or products.
15 — Harmonious Barges in the Daytime
Finally (and a little less "serious" than staffing and supply shortages), we have the big problem of the Harmonious barges in EPCOT during the daytime.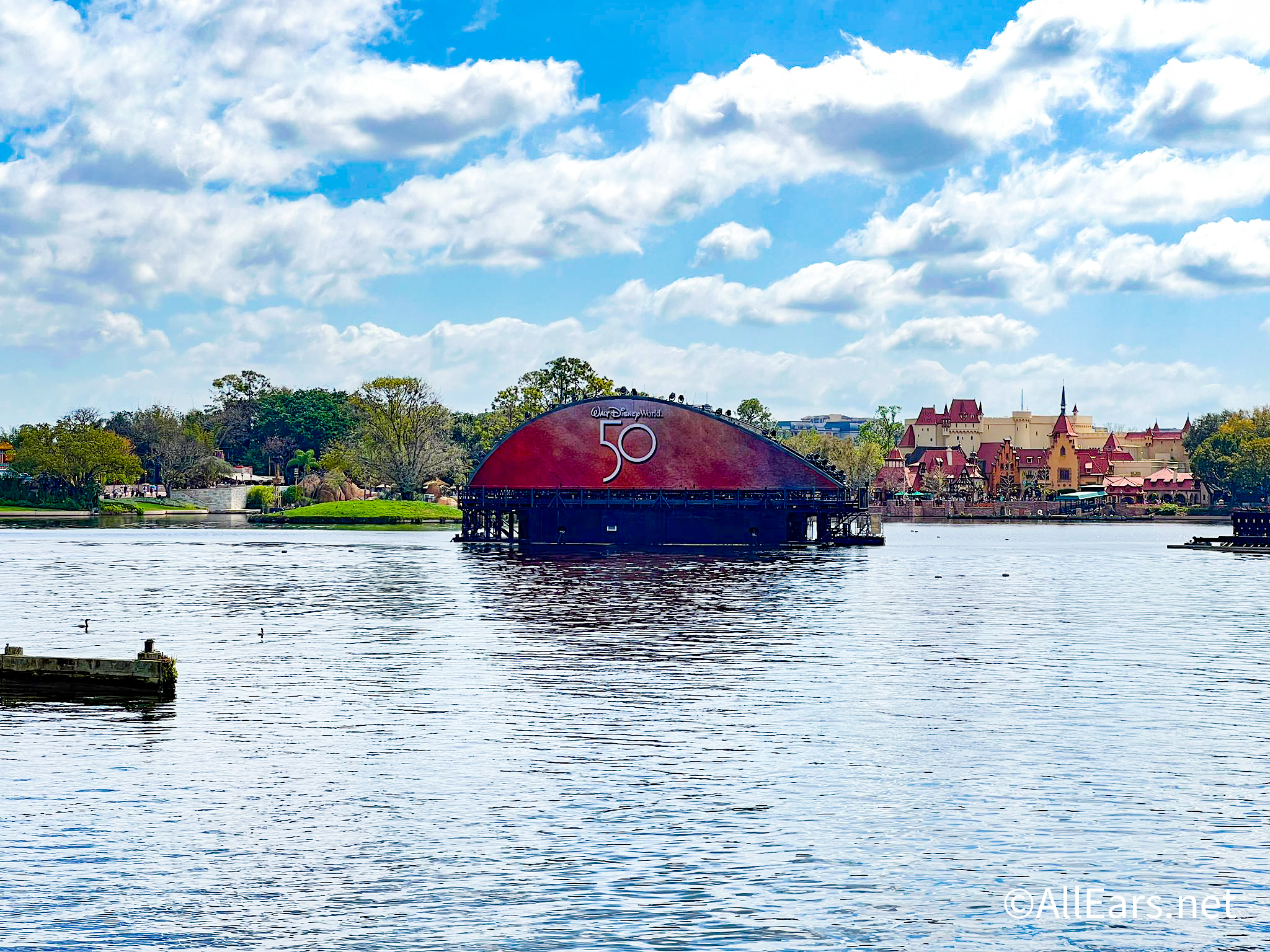 At nighttime, these barges are key to putting on the Harmonious show. They help truly transform the space and show images that transport guests into the worlds of the stories being presented. But during the day they're…well…a bit of an eyesore!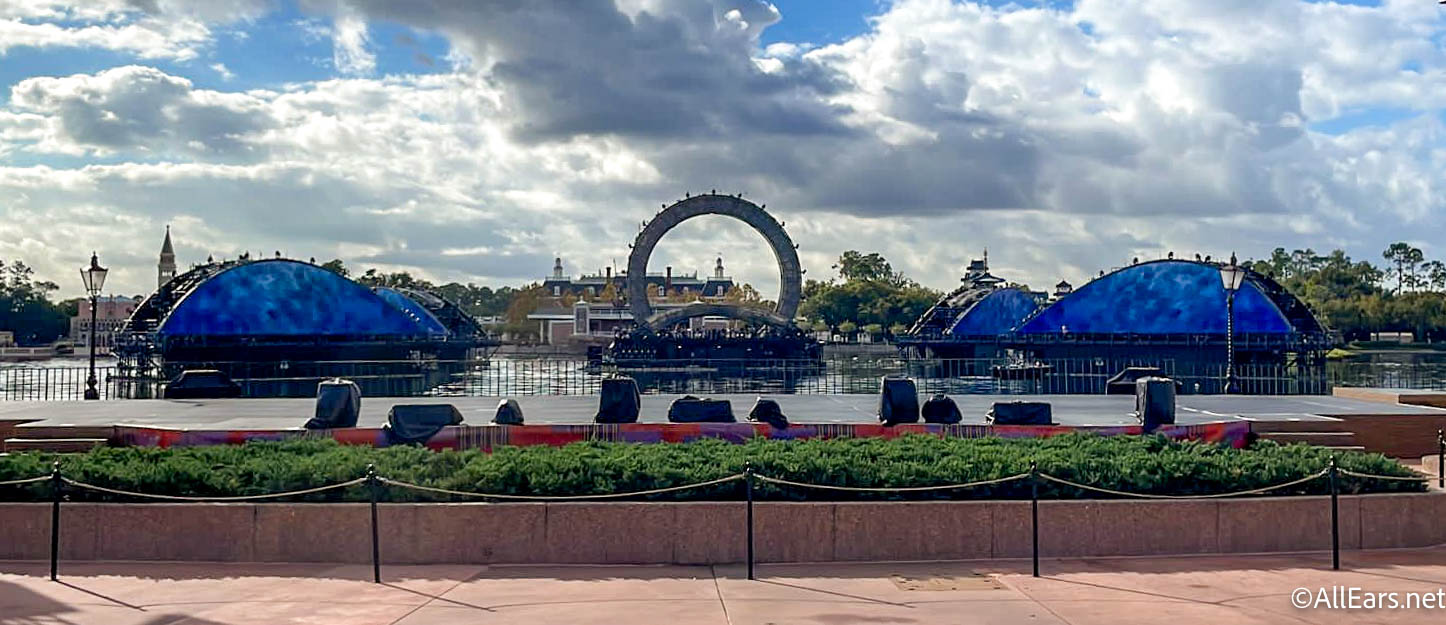 Previously, Disney had indicated that these barges would feature a beautiful fountain effect during the daytime, and we did see that tested on certain occasions, but they haven't been consistently used. We've also seen 50th Anniversary designs pop up on the barges, but that doesn't exactly help disguise them.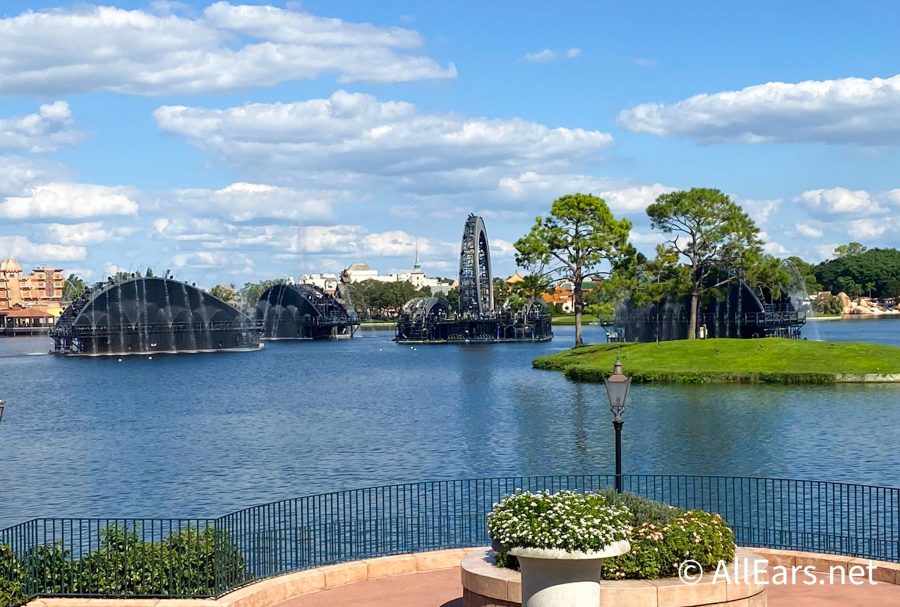 Perhaps Disney is hoping guests will simply ignore them and get used to their appearance in the World Showcase lagoon, and many guests may have already gotten used to these LARGE barges appearing in their EPCOT photos. But for others these may continue to be a less than attractive sight in this beautiful park. Will the fountains ever become a permanent look? Will the barges feature other images or designs to "up" their look? Only time will tell!
And that's our list of big problems Disney likely wants you to totally ignore! From tech that tracks your moves to some less-than-gorgeous barges, there are some things that Disney doesn't necessarily want you to focus on. But it is important that you be aware of these things and prepare for some of them ahead of your next trip or just take them into consideration. We'll continue to keep an eye out for more Disney news and we'll be sure to share that with you!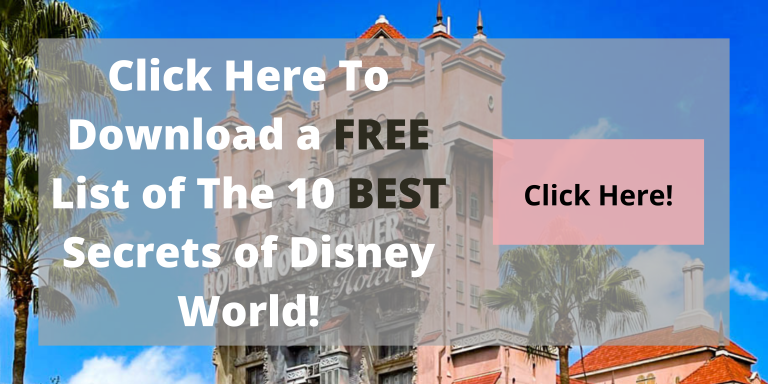 What other problems do you think Disney would rather guests ignore? Tell us in the comments!