EPCOT continues to evolve as the park goes from two sections to four neighborhoods and welcomes new attractions and updated pavilions.  This transformation has been touted as the largest single-park project ever undertaken at Walt Disney World.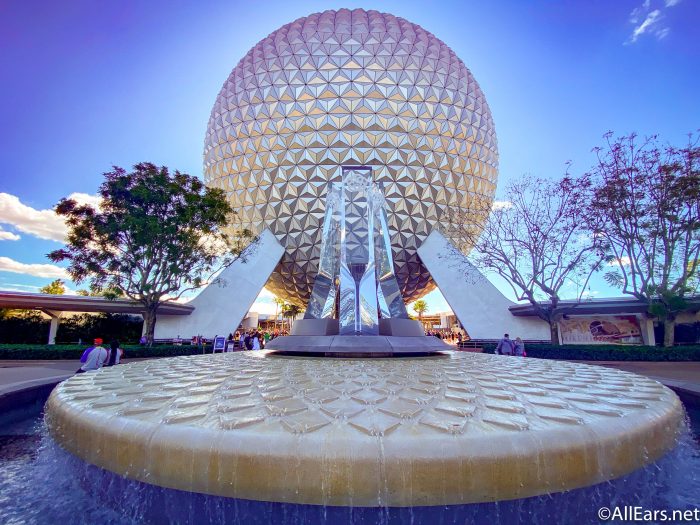 You might be aware of the new Ratatouille attraction and Guardians of the Galaxy coaster that are coming to the park, but what about the upcoming space-themed restaurant or the total re-naming of Future World?
Today we're jogging your memory of ten pieces of the EPCOT transformation that you might have forgotten.
1. Space 220
Space 220 is a unique restaurant concept bringing out-of-this-world Table Service dining to Future World Mission: Space pavilion. Enter this restaurant, and you'll "travel" to a space station for your dining experience. Inside the restaurant, you'll get to enjoy spectacular views of earth from 220 miles away as you chow down.
Space 220 was originally set to open in early 2020, but that opening season came and went. Last year, we spotted workers by the construction site for this restaurant, and eventually the construction walls near it came down. 
We also got a sneak peek at the inside of the restaurant and those amazing views of earth that guests will get to enjoy from inside.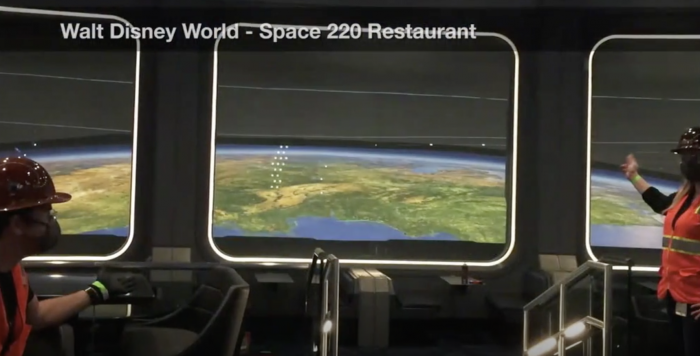 A new opening date for the restaurant has not yet been shared, but we are on the lookout for more updates and hope to be dining "in space" very soon!
2. Play! Pavilion
As part of EPCOT's transformation, the Wonders of Life pavilion is set to become the new PLAY! Pavilion. If you love Disney characters and interactive games, this is going to be the place for you! At the PLAY! Pavilion, guests will get to visit an innovative, interactive city bursting with games and hands-on activities. They'll interact with Disney characters, both virtually and in real life and participate in all kinds of fun adventures.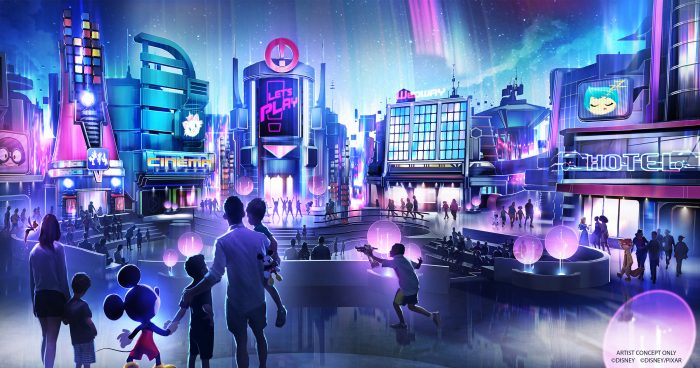 Some of the experiences previously announced for this space include a game where guests will help Edna Mode "rid the world of uninspired style," and an experience where guests will participate in a water balloon fight hosted by Huey, Dewey, Louie, and Webby. In 2020, we spotted workers over by this site, and we got an aerial view of the construction going on there.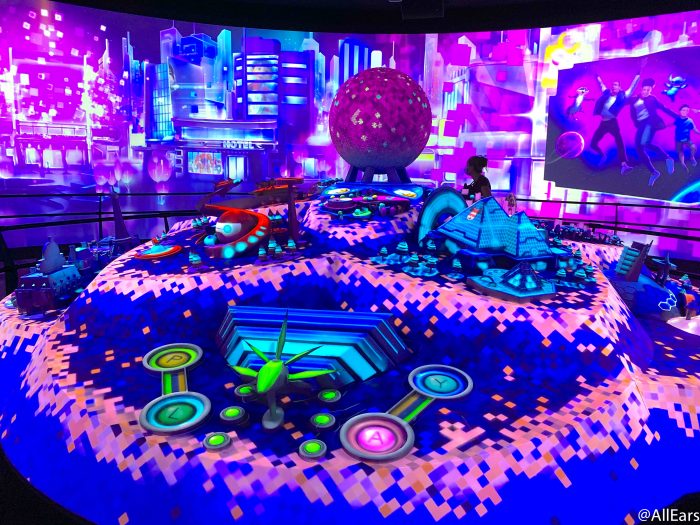 The new pavilion was originally set to open in time for Walt Disney World's 50th Anniversary (October 1, 2021). The project was missing entirely, however, from one Disney press release on the EPCOT transformation. That could mean that the project has been delayed, but we'll be on the lookout for more information about that.
3. Goodbye, Future World — Hello, Neighborhoods
Say goodbye to Future World and hello to three new neighborhoods that will be reimagined in this space. Instead of referring to that entire front section of EPCOT as "Future World," that portion of the park will eventually become World Celebration, World Nature, and World Discovery.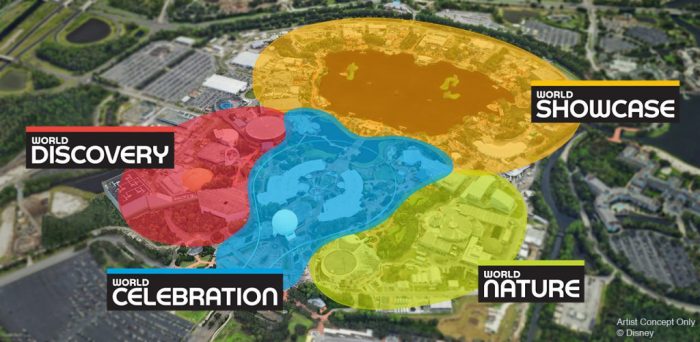 World Celebration will contain Spaceship Earth and some other unique items we'll discuss a bit below. World Nature will include Living with the Land, the Seas with Nemo and Friends, and other things as well. And World Discovery will have Test Track, Mission Space, and the PLAY! Pavilion.
We're interested to see more about these new "neighborhoods" and explore all that they'll have to offer.
4. Dreamers Point/World Celebration Area
In World Celebration, there will be a new section called Dreamers Point. This is a space that will be located behind Spaceship Earth. Dreamer's Point will include a new statue of Walt Disney.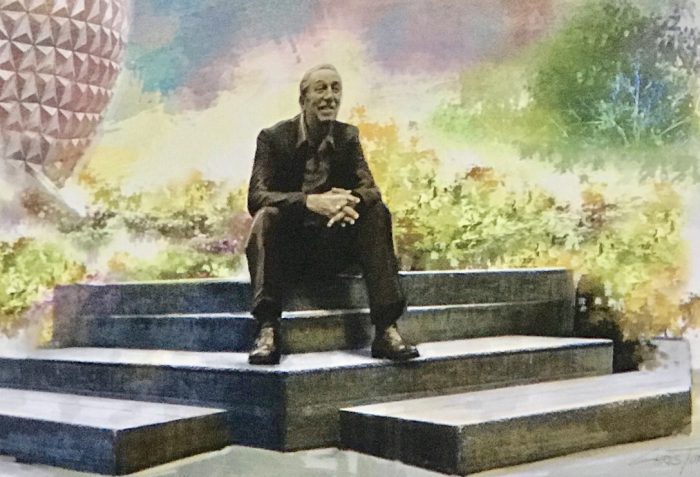 The area is also set to include a wishing tree in an enchanted forest with a fountain. The wishing tree was missing, however, from one of Disney's updated press releases about the EPCOT transformation. Disney did share that World Celebration would include a "beautiful natural environment and global design elements filled with Disney magic and surprises, including a story fountain celebrating the power and music of iconic Disney storytelling."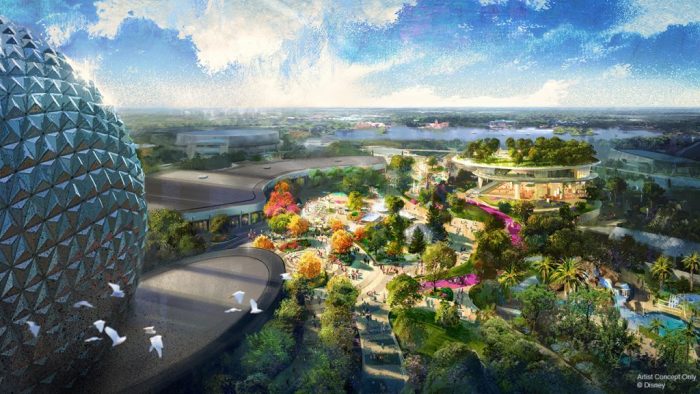 This truly sounds like a beautiful area that guests will get to walk through and enjoy.
5. Festival Center or "Festival Area"
Also part of World Celebration is the new Festival Center, or as Disney now seems to be calling it — the "Festival Area." Originally, World Celebration was meant to include a new multi-level building that would be home to live events and serve as the center for EPCOT's signature festivals. There would be a plaza, expo, and even a park on the top level.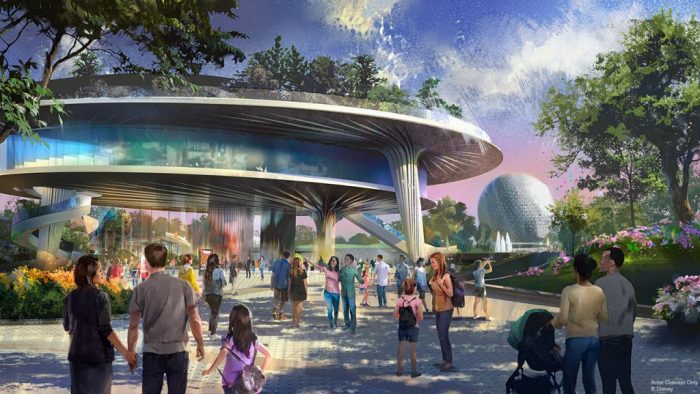 There was a model of the building placed inside the EPCOT Experience, but this model was later removed from the exhibit. In a Disney World press release, no mention was made of the Festival Center. Instead, Disney noted that, surrounding Dreamers Point, there "will be new retail and dining locations, along with a newly reimagined festival area that will be home to ever-changing events in a unique new environment."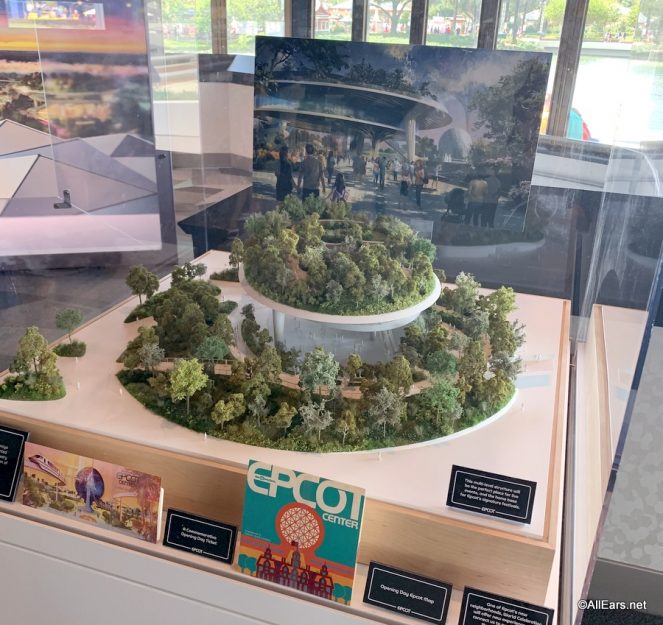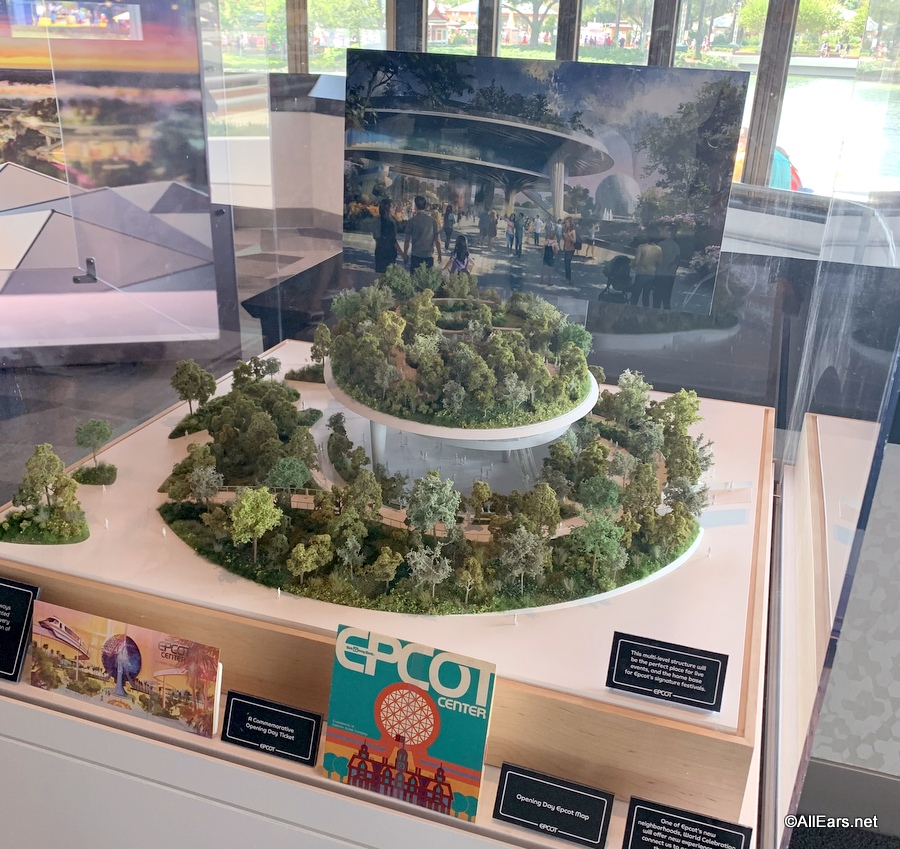 No official changes have been announced regarding this area so it's unclear if the new description means that the area will be just that — an "area" to celebrate EPCOT's festivals, or if the indoor multi-story building will still be a part of the transformation. We'll definitely keep an eye out for more updates on this.
6. Journey of Water, Inspired by Moana
If you're a big fan of Moana, then you'll be thrilled to know that a new experience called Journey of Water, Inspired by Moana will be coming to EPCOT in the future. At Journey of Water, guests will get the chance to walk through an exploration trail where they'll will  meet and play with magical, "living" water.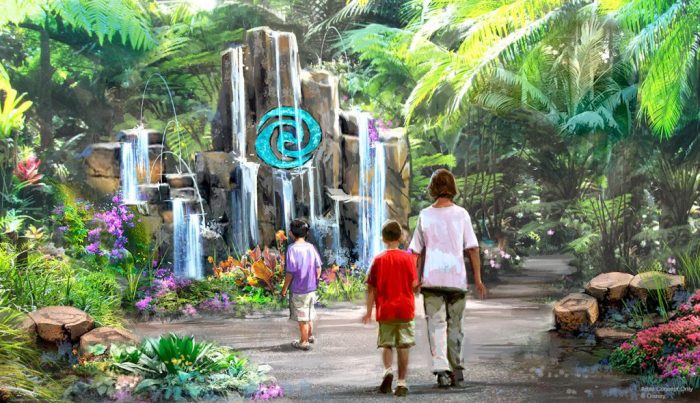 The water will have a life of its own — just like Moana's friend, the ocean — and you'll get to learn more about the importance of the natural water cycle. In 2020, a Journey of Water poster became available online, and the poster description contained a portion saying that the attraction would open at EPCOT in 2021. That date, however, was later removed.
An official opening date for this experience has not yet been shared, but we can't wait to see what this new walk-through attraction will be like when we can all enjoy it.
7. New Entrance Plaza
We've already gotten the big reveal of the NEW fountain at the entrance to EPCOT near Spaceship Earth, but EPCOT's entrance will be getting a whole bunch of other new features.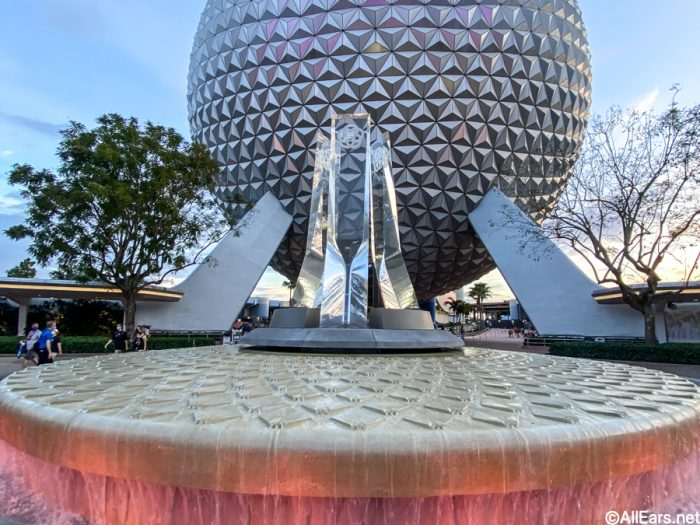 EPCOT's new entrance is set to include new paths and green spaces. The design will also pay homage to the origins of EPCOT, with some fresh takes on classic elements.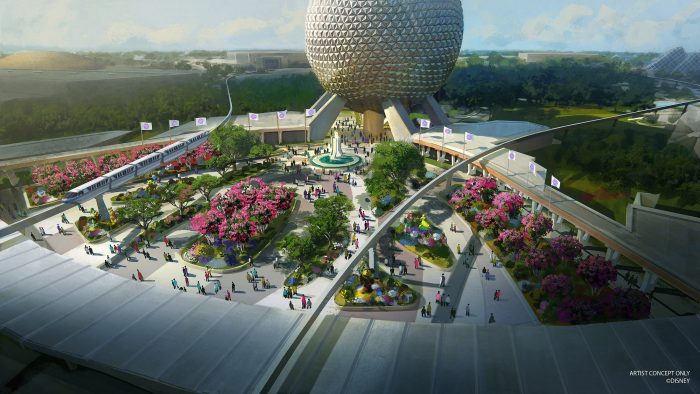 As part of this redesign of the EPCOT entrance, the Leave A Legacy photos have moved into a new setting outside of the park's gateway. We spotted them recently, and they are very cool! 
Check out the new Leave A Legacy display here!
8. Wondrous China
While some of the changes happening at EPCOT will take place in the front part of the park, others will occur back in World Showcase. For example, as part of the EPCOT transformation, the China pavilion will get a brand new, completely seamless 360-degree digital format film called Wondrous China.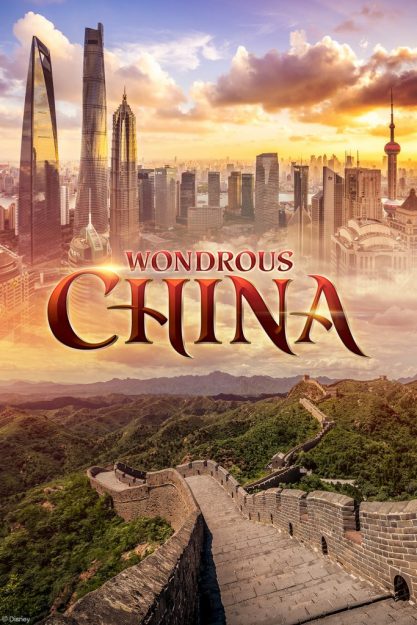 The new film was set to open in 2020, but its release has now been delayed.
9. New Movies
While there are quite a few things that are coming in the future to EPCOT, three new films that are part of the transformation are already available for guests to watch. In the Land Pavilion, guests can see more about Earth's beauty and diversity in the 10-minute film, Awesome Planet.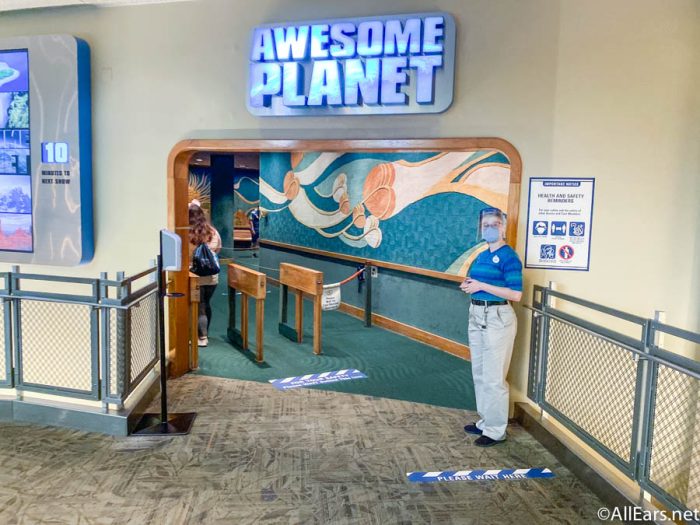 In the France Pavilion, you can listen to some of your favorite songs in Beauty and the Beast Sing-Along. This new film shares a unique twist on the classic tale and features narration from Angela Lansbury. The film rotates with Impressions de France at the same theatre.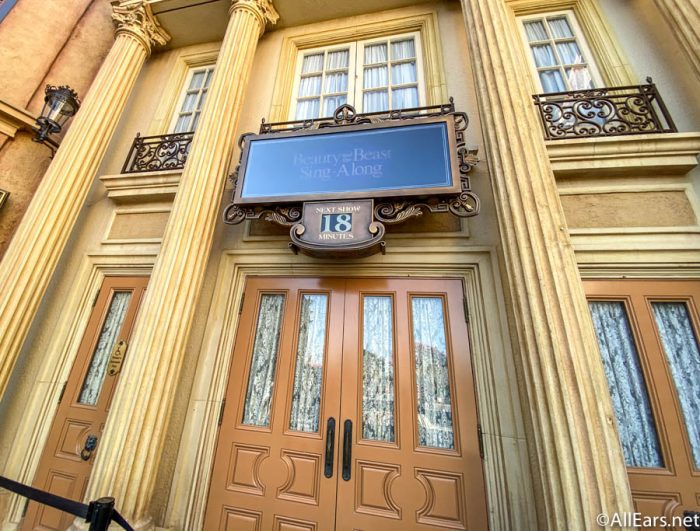 Finally, in the Canada pavilion, you can see new scenes, a new musical score, and new narration by Catherine O'Hara and Eugene Levy in the Canada Far and Wide in Circle-Vision 360 film.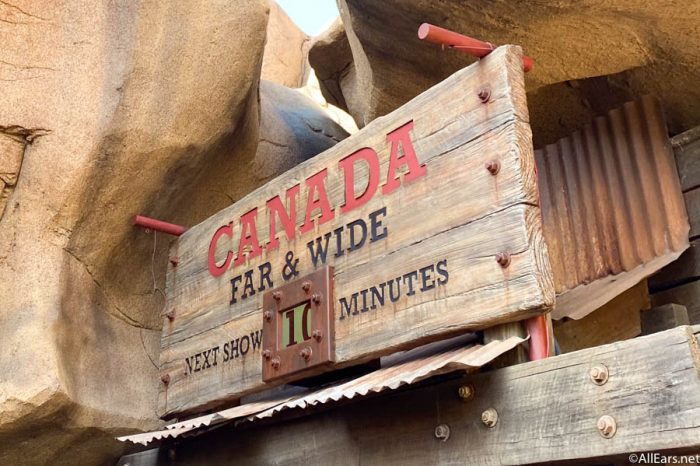 So while the completion of the EPCOT transformation might be years away, there are other things that you can enjoy right now!
10. Attractions that Have Been Postponed
Finally, there are parts of the EPCOT transformation that you may have totally forgotten about, but these are things that have (unfortunately) been postponed at the moment. The United Kingdom pavilion was previously set to get a Mary Poppins attraction. This experience was set to take guests to Cherry Tree Lane and over to the Banks' home.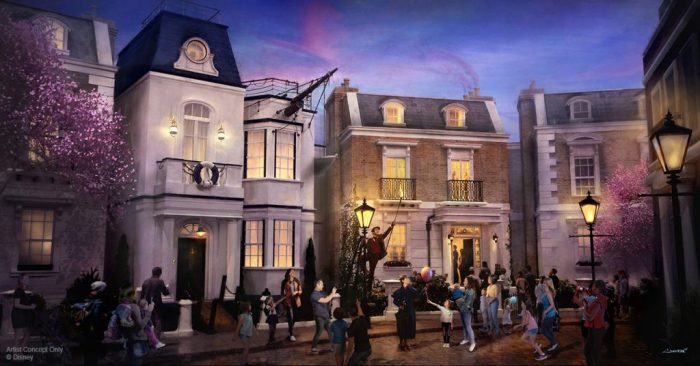 This new attraction was originally featured in the EPCOT Experience video, but was later removed. Disney then confirmed that it has in fact postponed development on this new attraction.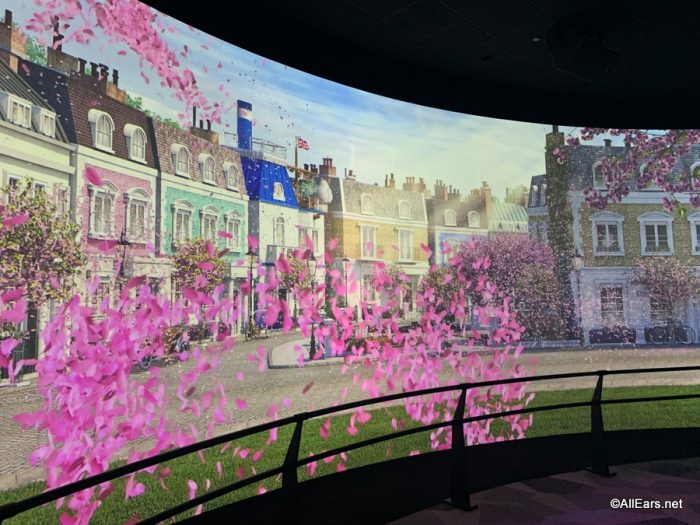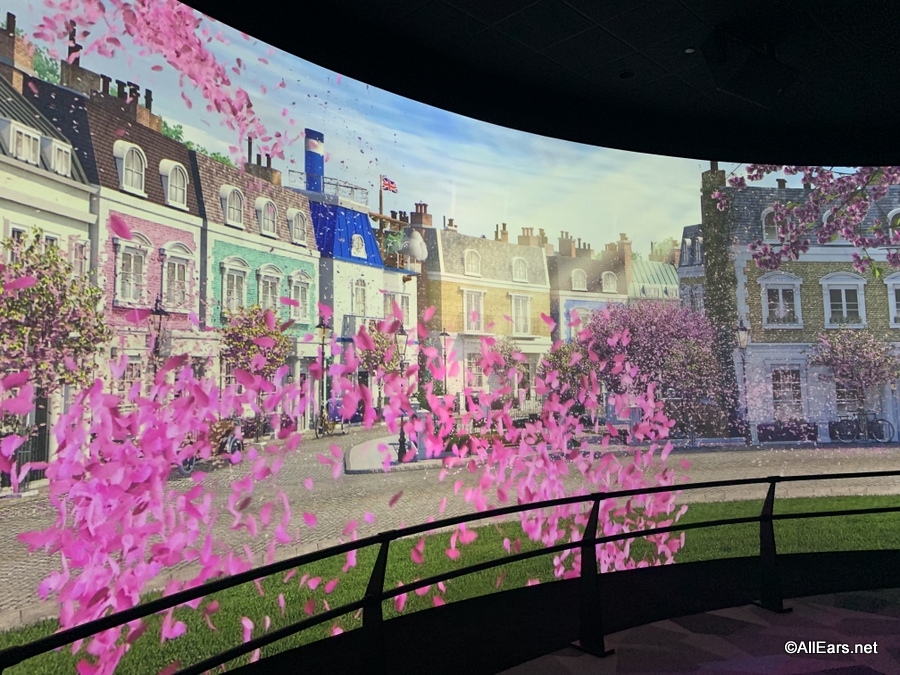 As part of the EPCOT transformation, a classic attraction was also set to get a major re-theme. Disney previously announced that Spaceship Earth would be getting new narration, new music, and an entirely new focus on the moments and ideas that define the human story. Guests were set to follow a magical "story light" that would bring the attraction to life in new ways.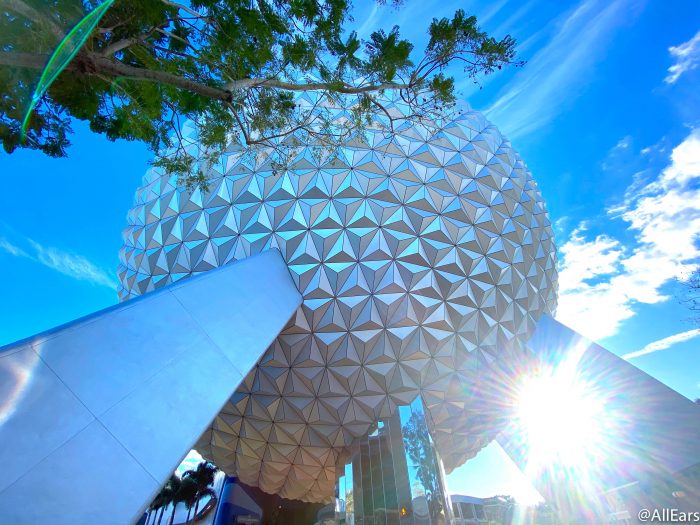 Spaceship Earth was set to close on May 26, 2020, for the reimagining to begin, but it was postponed indefinitely in summer 2020.
And that's just the beginning! The EPCOT transformation will also bring with it a new fireworks show for the park and much more. We're excited to see how these new experiences ultimately change the park as a whole and our experience there as guests. We'll continue to keep an eye out for more updates about the EPCOT transformation and let you know what we see!
What part of the EPCOT Transformation are you most excited for? Let us know in the comments!
Join the AllEars.net Newsletter to stay on top of ALL the breaking Disney News! You'll also get access to AllEars tips, reviews, trivia, and MORE! Click here to Subscribe!