From the Adventurer's Club to Expedition Everest, during his 40 years with The Walt Disney Company, Joe Rohde worked as an Imagineer on some truly incredible experiences. 
In January of 2021, Rohde officially retired from Disney. But, Rohde isn't done lending his talents to amazing projects. Ever wanted to travel into space (and we're not talking Mission: SPACE, Space Mountain, or Pandora)? Well, Rohde is now working with a company that's trying to make that happen.
Recently, Virgin Galactic announced that they have hired Joe Rohde as their first "Experience Architect." In this role, Rohde will help "design and guide the overall experience journey for future astronauts, friends and family, and inspired fans alike."
What is Virgin Galactic doing exactly? Well, the Virgin Galactic website says that the company is the world's "first commercial spaceline and vertically integrated aerospace company." Right now, Virgin Galactic is actually working with its sister company on developing a new generation of space vehicles that would open space for everyone.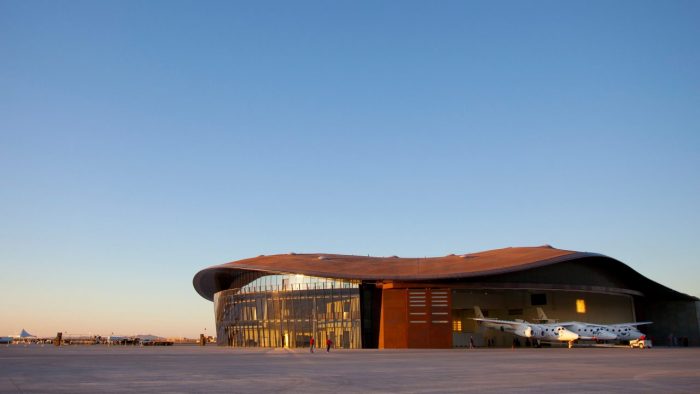 The Virgin Galactic website also notes that it is the company's mission to become the "Spaceline for Earth." They want to focus on using space for good but also providing an unparalleled customer experience.
Want to take a flight into space? Virgin Galactic's site explains what this would be like. First, you'll need to undergo 3 days of training and preparation at "Spaceport America" — their location in New Mexico. Then, you'll board the aircraft and after a series of steps, you'll eventually hit a point where the pilots will shut off the rocket motor. You'll be able to get up and leave your seat and get a few minutes of weightlessness. You'll also get a view of Earth and the blackness of space before gravity starts to pull the spaceship back to Earth's upper atmosphere.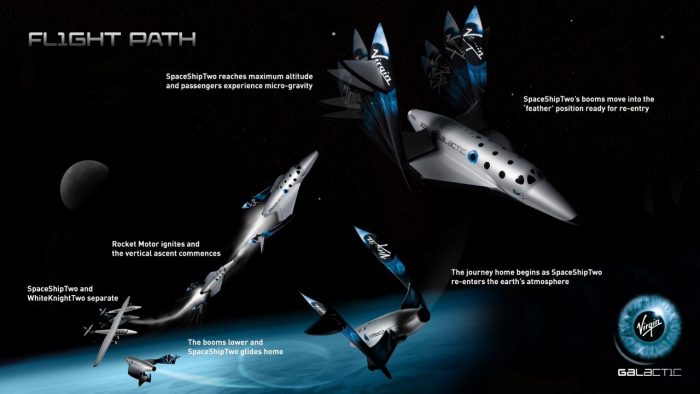 And now former Disney Imagineer Joe Rohde will be a part of that overall experience. The CEO of Virgin Galactic, Michael Colglazier, said, "As soon as I joined Virgin Galactic, I knew there was one person we just had to work with to help shape the incredible experience we are developing – and that person was Joe Rohde. Joe has a methodology that is unique, inspired, and truly effective." Colglazier also said that Rohde's "track record for keeping authenticity central to the design and creating deeply transformative experiences aligns perfectly with our mission."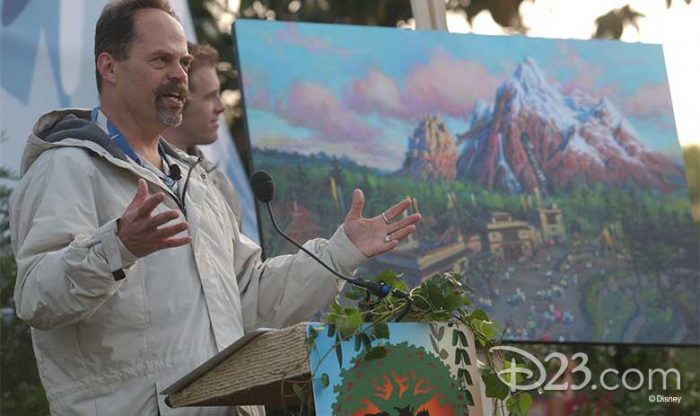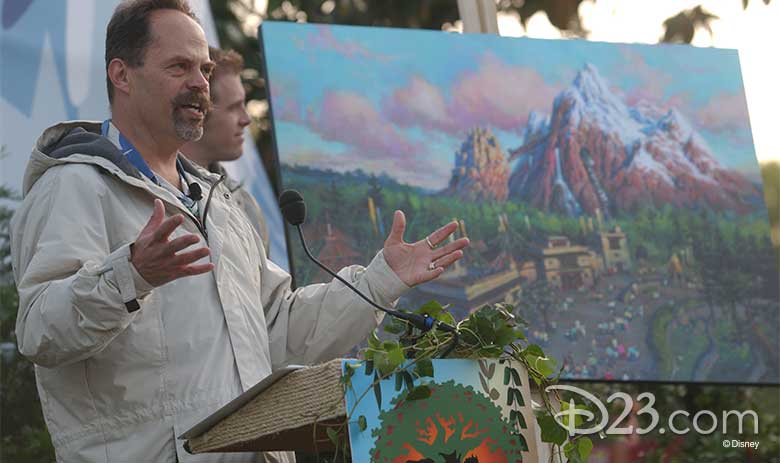 As for Rohde himself, he noted that "This is one of the most profound things that can happen to you. To go beyond the reaches of the earth, to space, and look back down at it. It's a spectacularly unique opportunity with huge potential for transformational change in a person…What Virgin Galactic is doing, in democratizing space travel, has reached a moment where it is about to enter history. It's happening right here in New Mexico, and it's very rare to be a person who gets to be in the place, at the time, that history begins.''
Rohde actually got the change to visit Virgin Galactic's location in New Mexico for the first time and shared some of his thoughts on the work they're doing. You can see a bit of the interview below.
Joe also shared more thoughts on his upcoming work via Instagram.
Joe isn't the only one with Disney history joining Virgin Galatic though.
Amy Jupiter shared on Twitter that she will also be working with Virgin Galactic.
Jupiter actually worked at Disney as an Imagineer on a number of projects for Disney including Guardians of the Galaxy — Mission: BREAKOUT!, Pandora — The World of Avatar, Pirates of the Caribbean at Shanghai Disneyland, and more.
Joe and i have launched on a new adventure with Virgin Galactic! Super excited to join Michael and the team on this journey! https://t.co/uXuiLNL8FO

— Amy Jupiter (@joupiejoup) February 22, 2021
Seems that "traveling" to Pandora was just not enough "space" for these two! We'll be interested to see what unique touches they'll bring to the overall experience. Be sure to check back with us here at AllEars for more news about Disney and more.
What do you think about Joe Rohde joining Virgin Galactic? Tell us in the comments.
Join the AllEars.net Newsletter to stay on top of ALL the breaking Disney News! You'll also get access to AllEars tips, reviews, trivia, and MORE! Click here to Subscribe!