Imagineer Joe Rohde announced that in January of 2021, he will retire from Walt Disney Imagineering after an historic forty years with the Company. There's no doubt that he has left an indelible mark on Disney Parks worldwide for generations to come, and we congratulate him on his retirement!
Let's take a look back on the legacy Joe Rohde built at the Walt Disney Company! We can only begin to scratch the surface on the work that Rohde did as an Imagineer, so we hope this list inspires you to learn more about the legacy he leaves behind at WDI!
EPCOT
Joe Rohde's earliest projects at the Walt Disney Company were at EPCOT, where his first job as a Model Designer and painter lent to the development of both the Mexico and Norway Pavilions in 1982.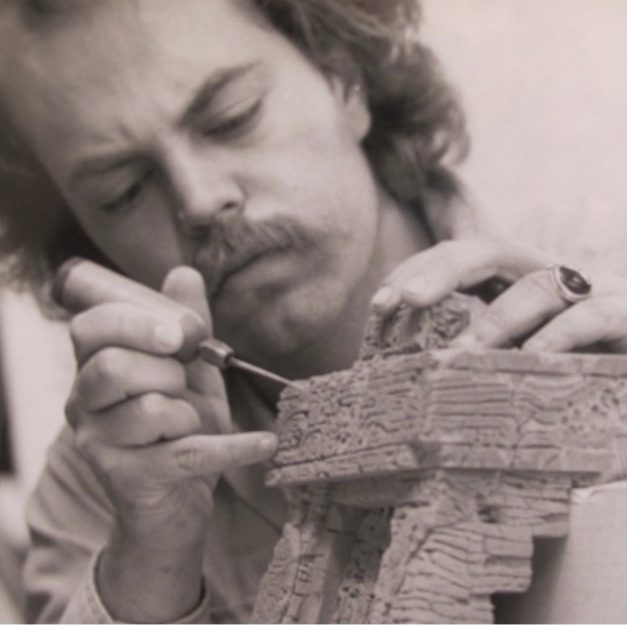 Disneyland
Did you know Joe Rohde's first project at the Disneyland Resort WASN'T Guardians of the Galaxy: Mission BREAKOUT? We'll get to that attraction in a moment, but before that, Rohde assisted in the renovation work done on Fantasyland in 1983.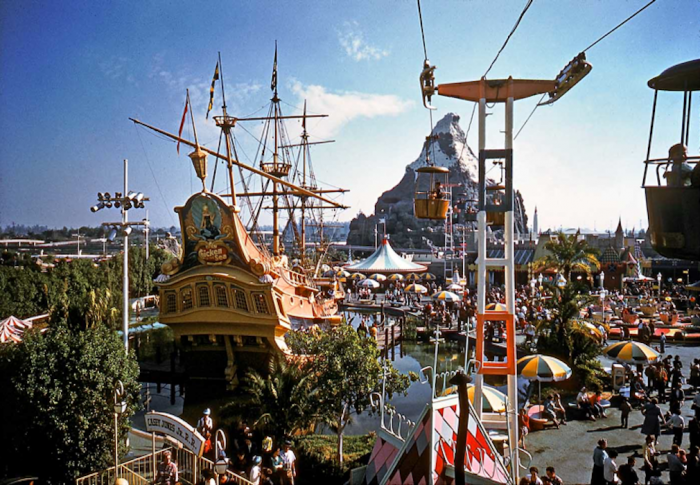 Captain EO
Rohde's work at EPCOT didn't stop as a Model Designer in World Showcase. He also spent time as a character developer for the 1986 attraction Captain EO, which made its way to Disney Parks around the globe, reaching the Disneyland Resort, Tokyo Disneyland, and Disneyland Paris.
Disney World's Downtown Disney shopping and dining district (now known as Disney Springs) first opened to guests way back in 1975! Several years later, in 1989, Pleasure Island opened as an addition to the district with restaurants, bars, and nightclubs for adults. One of the most infamous clubs to emerge from Pleasure Island was Adventurer's Club.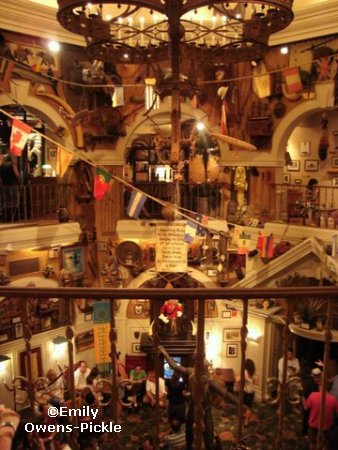 The Club was modeled after a private club for world travelers and explorers of the 1930's. A team of Imagineers created the club, which included Roger Cox Joe Rohde, who served as the Club's designer. The Club also brought to light The Society of Explorers and Adventurers, which Imagineers have steadily incorporated into other areas of Disney Parks around the globe.
Disneyland Paris
Joe Rohde worked on two projects at Disneyland Paris: Festival Disney (the original name of what is now Disney Village, the resort's shopping and dining district) and Villages Nature Paris eco-resort.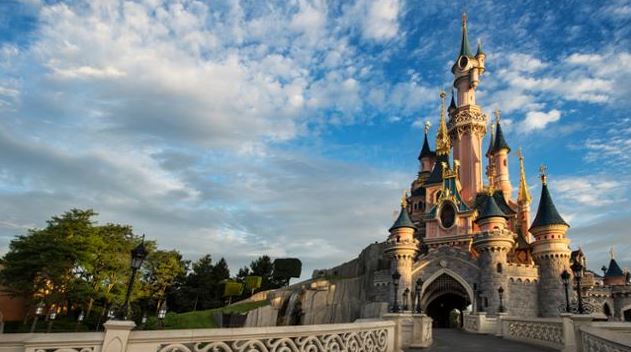 Disney's Animal Kingdom
Simply put, without Joe Rohde, Disney's Animal Kingdom would be a vastly different park. As the lead Imagineer on the development of the park, this is without a doubt the crowning achievement of Rohde's tenure with the Walt Disney Company.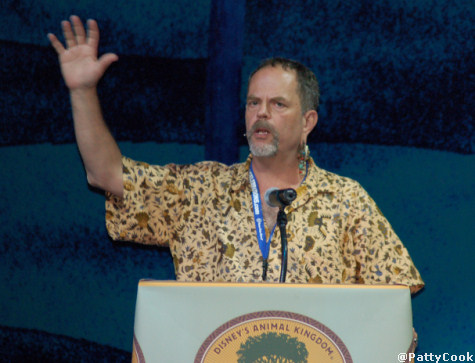 In addition to the development of the park itself, Joe Rohde worked on several projects after the park opened. One of the most prominent of these projects was as Lead Imagineer on Expedition Everest. While developing this attraction, Rohde spent a good amount of time in a remote part of the Himalayas for inspiration behind the attraction as well as the surrounding area in the park.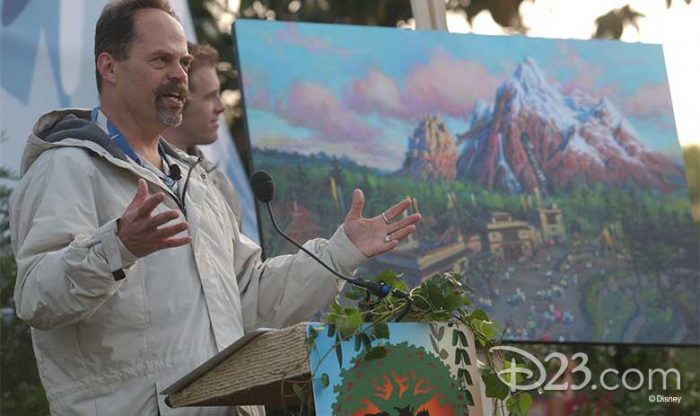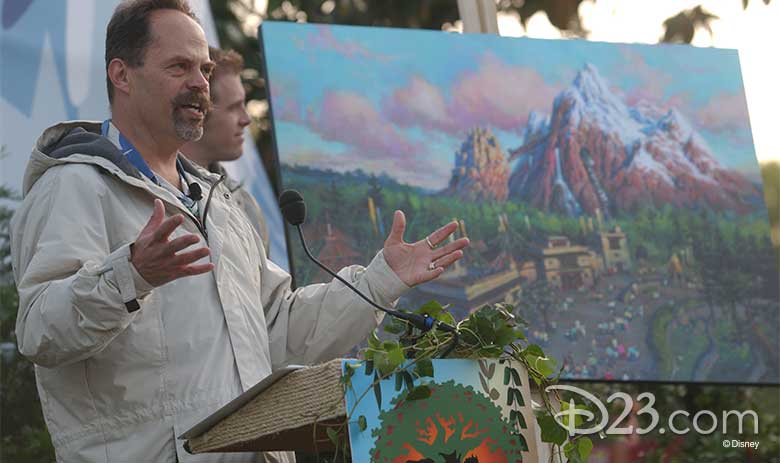 And of course, we can't forget about the infamous yeti animatronic from Expedition Everest! Most recently, Rohde's work on Animal Kingdom included the addition of Pandora: The World of Avatar, which opened in 2017.
The work done on Pandora included the development of the land's two attractions: Na'vi River Journey and Flight of Passage.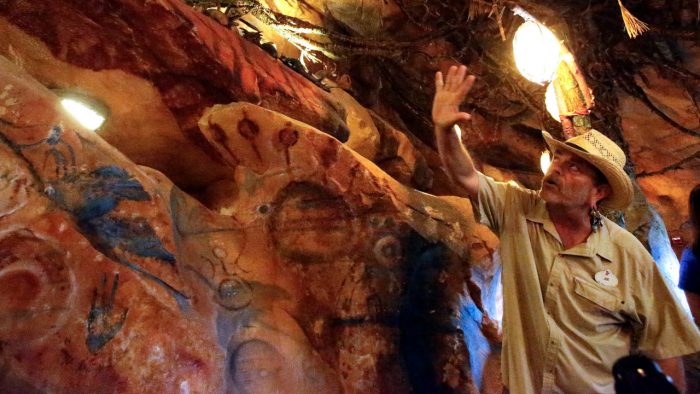 Check out our video of Joe Rohde, along with Director James Cameron and Jon Landau, talk about the development of Pandora: The World of Avatar at the 2015 D23 Expo.
Having grown up in Hawaii, Joe Rohde seemed like the natural choice as Lead Imagineer on the development of what was at the time the newest Disney Vacation Club property: Aulani, A Disney Resort and Spa.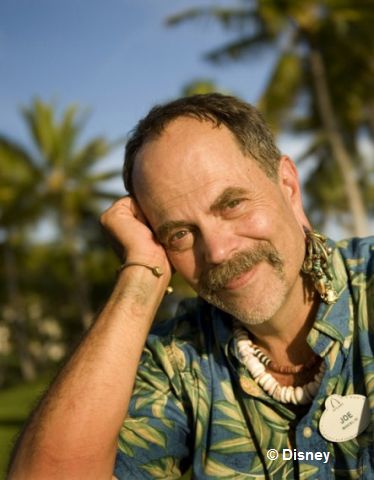 Check out our video of Joe Rohde talking about the inspiration and design behind Disney's Aulani Resort!
The most recent major project and undertaking for Joe Rohde was the transformation of what was Tower of Terror into what is now Guardians of the Galaxy: Mission BREAKOUT! in Disney California Adventure.
Check out our video from the attraction's opening back in 2018, where Joe Rohde himself talked us through the exterior design of the attraction…
…as well as walking through the queue and experiencing the pre-show of the ride…
…and finally, a question and answer session with Joe Rohde, along with Dave Bushore, VP, Franchise Creative & Marketing at Marvel Studios and Brian Crosby, Creative Director of Marvel Themed Entertainment!
Other places you'll spot Joe Rohde in Disney Parks
Rohde's resume with Disney expands even beyond his incredible work at Walt Disney Imagineering. He was the inspiration behind and model for Harrison Hightower III on Tower of Terror in Tokyo DisneySea, the voice of Alexander Graham Bell in The American Adventure in EPCOT, and even portrayed Dreamfinder in the Dreamfinder's School of Drama films. Keep your eyes peeled next time you're in Tusker House at Disney's Animal Kingdom, and you may spot a Joe Rohde (or "JORODI") Easter Egg!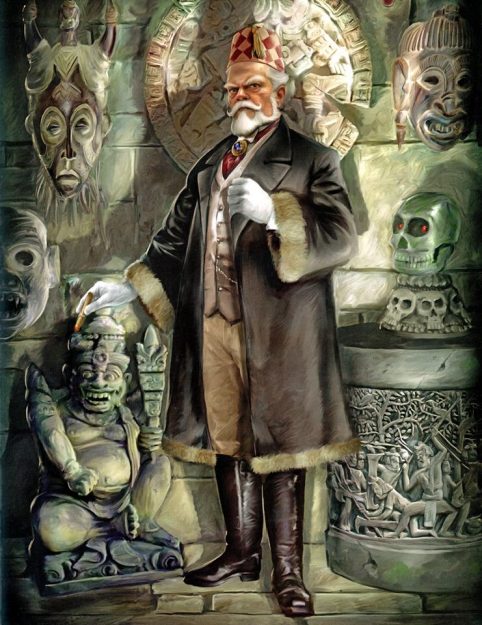 In conclusion, Joe Rohde commented on his decision to retire from the Walt Disney Company after forty years of incredible work with the following remarks on Instagram: "We encourage a culture of storytellers, not just amongst ourselves but among our guests and our fans, and because of this, there is a strong temptation to take this moment and turn it into a story. But what story? I think it's a coming of age story. I started at Disney as a child, and I learned almost all my life lessons there, developed my confidence, recognized my skills and weaknesses, and went on to work with both… and do what could be done. I could stay forever, but that is like remaining in another kind of womb. I want to see what a grown man might be able to do on his own."
Which of Joe Rohde's projects is your favorite? Let us know in the comments!
Join the AllEars.net Newsletter to stay on top of ALL the breaking Disney News! You'll also get access to AllEars tips, reviews, trivia, and MORE! Click here to Subscribe!