The D23 Expo has concluded, and today, the fan-centric event illuminated almost innumerable new developments for Disney Parks around the world! We've already shared tons of details — including the official name for Epcot's Guardians of the Galaxy coaster, the opening season for Epcot's Space 220 restaurant, massive Park-wide transformations at Epcot, and attractions news out of Disney California Adventure's Avengers Campus.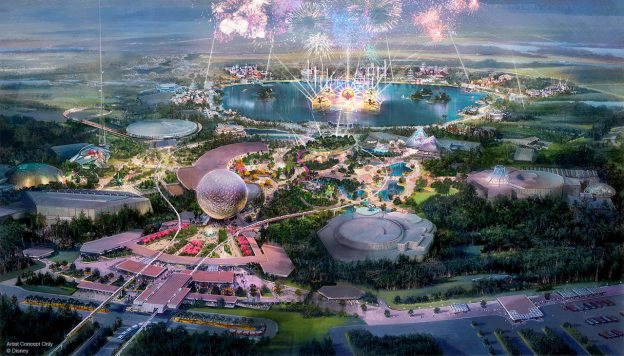 But the Parks weren't the only Disney entity feeling the D23 love! Disney Cruise Line also took a turn in the spotlight, and we now know the official name of DCL's fifth ship: the Disney Wish. As for which iconic character will hang from the stern of the Wish: it's Rapunzel (and Pascal).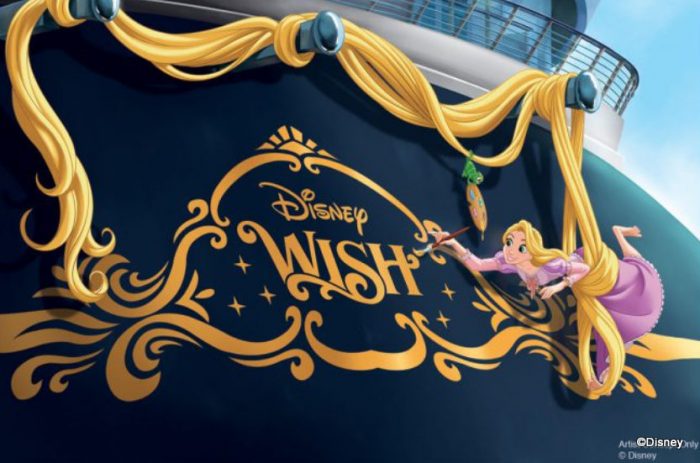 This artist's rendering captures the playfulness of Rapunzel (as well as her epic hair), and the homage to the new-classic princess doesn't appear to end on the ship's exterior. Although the atrium isn't expressly Tangled-inspired, there's a lightness and whimsy to the design that definitely has us humming "at last I see the light…"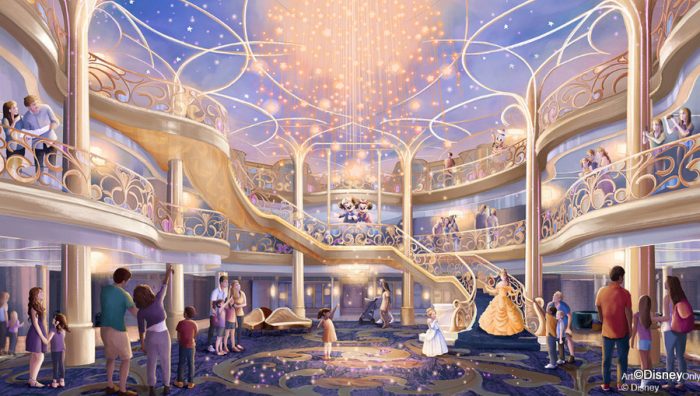 But the Disney Cruise Line announcements didn't stop there. Joe Rohde, Imagineer extraordinaire, was on hand to announce the development of Disney's second Disney-owned and -managed island in the Bahamas. The island is Eleuthera, and the DCL port will be at Lighthouse Point.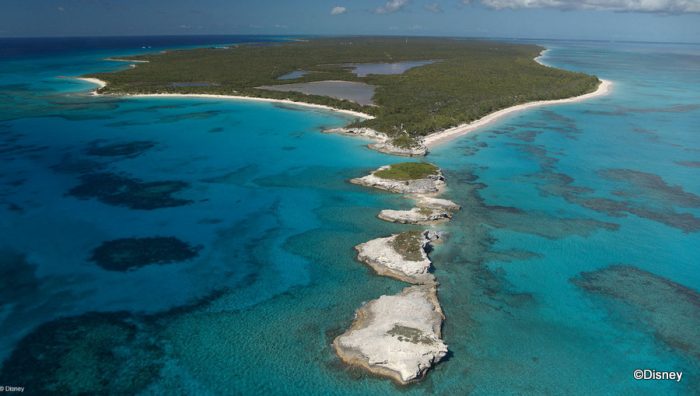 Rohde waxed poetic about the culture of the Bahamas, the Walt Disney Company's commitment to conservation in the area, and the artistry of the people of the Bahamas, all captured to an extent in this brand new concept art.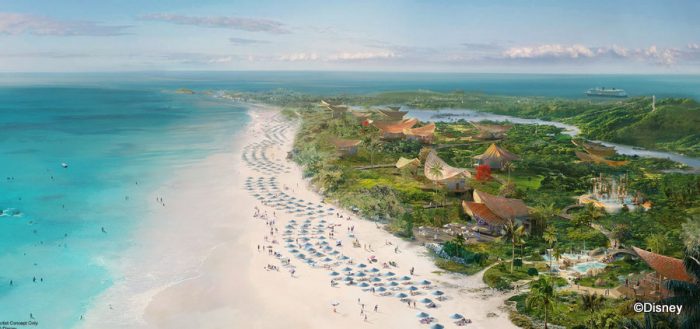 The Disney Wish is set to be delivered in late-2021 with a first itinerary in January 2022. Lighthouse Point will be developed after an Environmental Impact Assessment and an Environmental Management Plan are approved by the Bahamian government, with construction potentially beginning in 2020 and the project completed by late-2022 or early-2023.
Are you ready to make a Wish? We sure are! What do you think of this Disney Cruise Line announcement? Let us know in the comments!
Want to Know More about Disney Cruise Line? Don't Miss These Posts: