I'm continuing my voyage aboard the Disney Magic  cruise ship and yesterday was Disney Cruise Line's first Marvel Day at Sea  of 2019.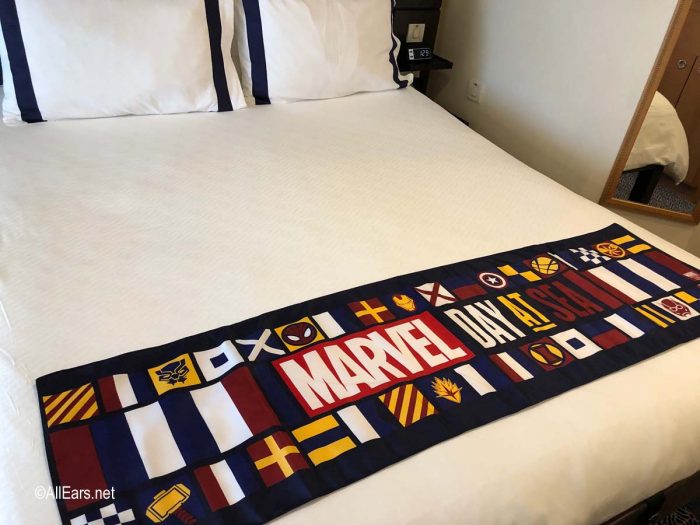 The day was chock-full of super heroes,  special experiences and activities — starting with a special banner on my bed and my morning cappuccino at Cove Cafe!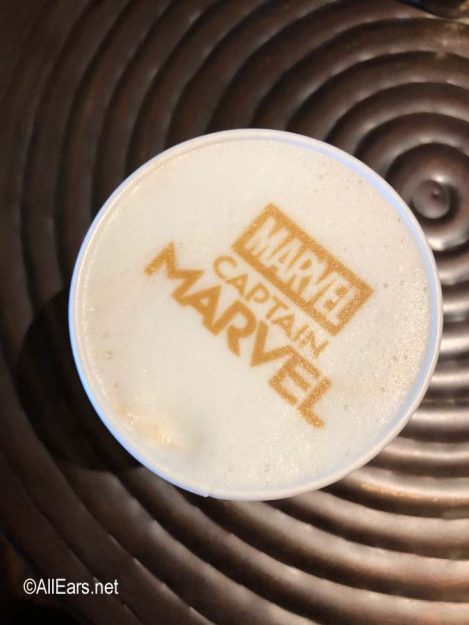 The Avengers spent the day meeting and greeting guests, and I have to say it was an amazing experience to be walking down the hallway and bumping into the likes of Thor, Dr. Strange, Black Widow, and Star-Lord and Gamora.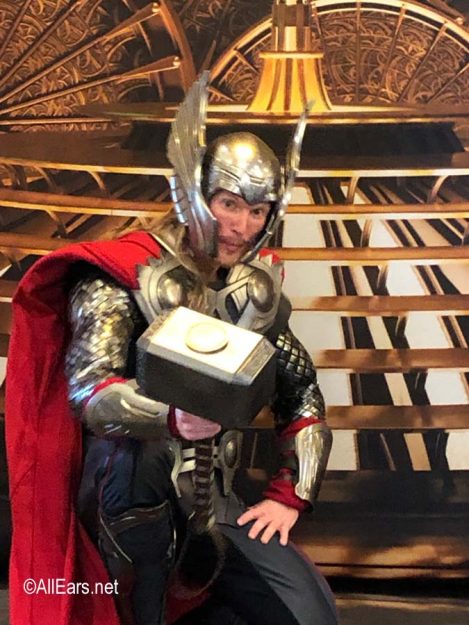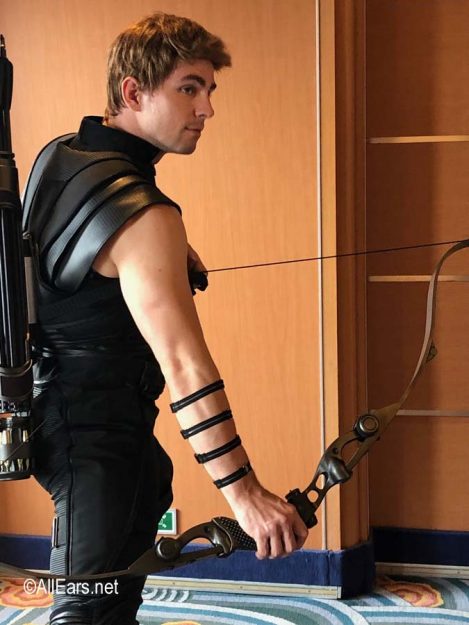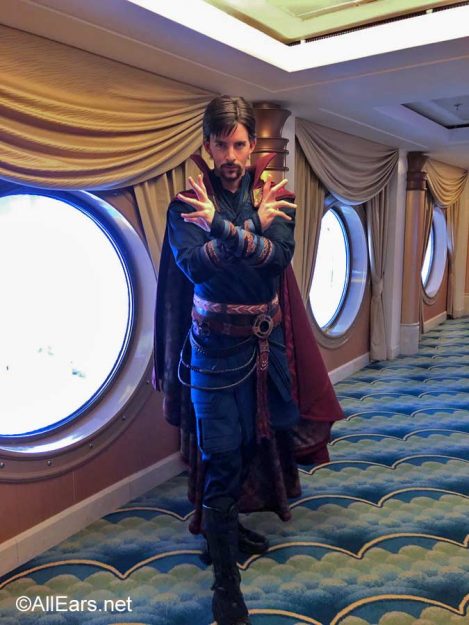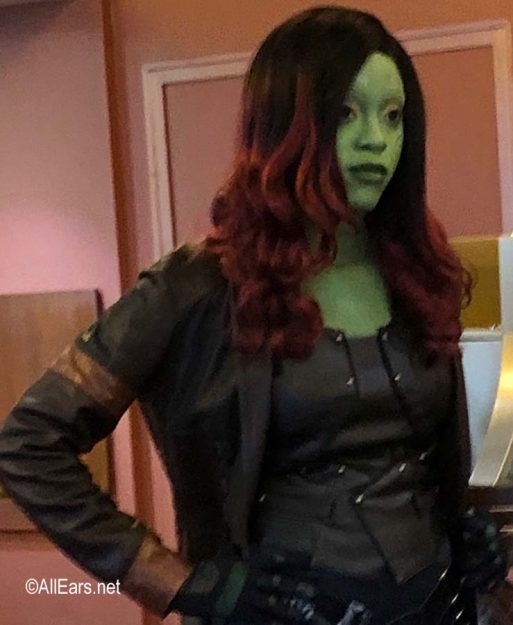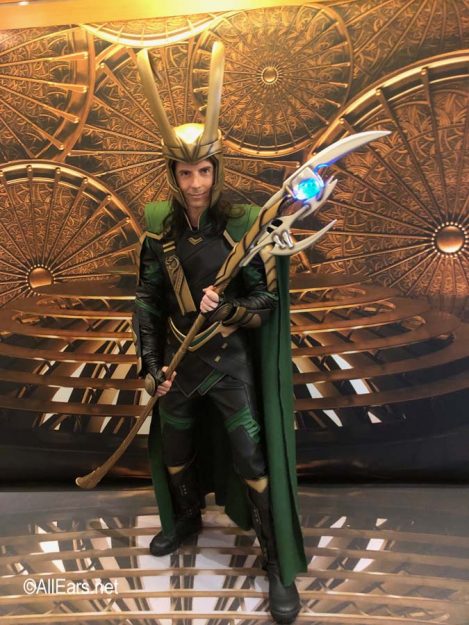 Some characters had their own meet-and-greet spots, which were very well attended by lots of little Captain Americas, Black Panthers, Black Widows and Iron Men. A lot of adults got in on the dress-up action as well — some wearing full-fledge costumes, others wearing outfits reminiscent of the characters in a "character-bounding" style.
How amazing is Groot? He was my favorite — such a friendly guy!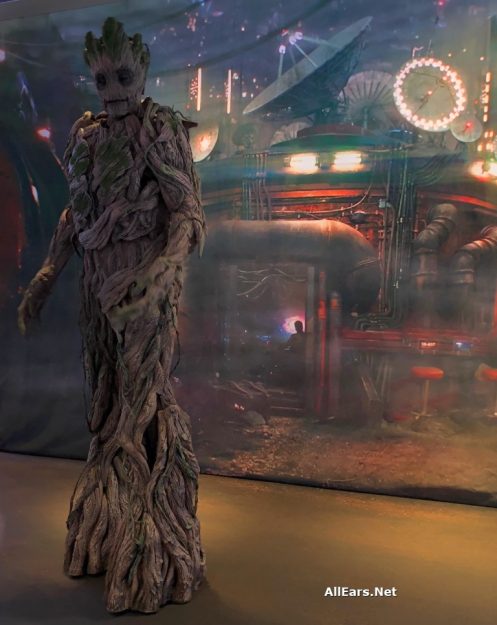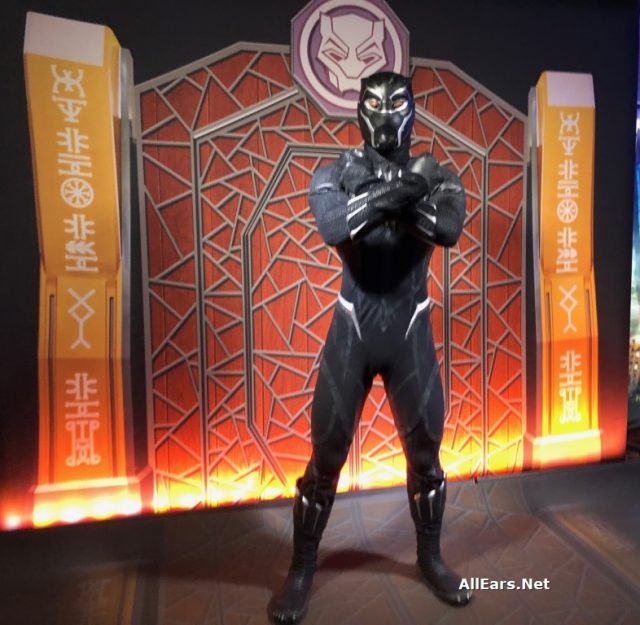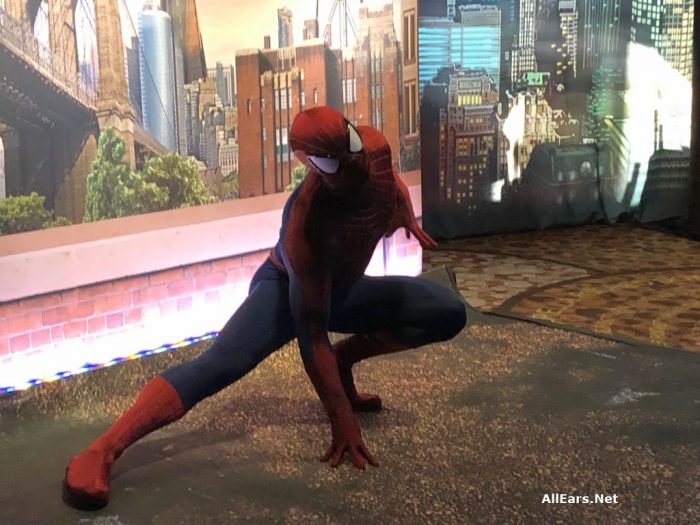 Possibly the best surprise was Iron Man — speaking in Robert Downey Jr.'s actual voice (or a very close facsimile)! He was totally cool and quite the crowd-pleaser, with typical Tony Stark swagger.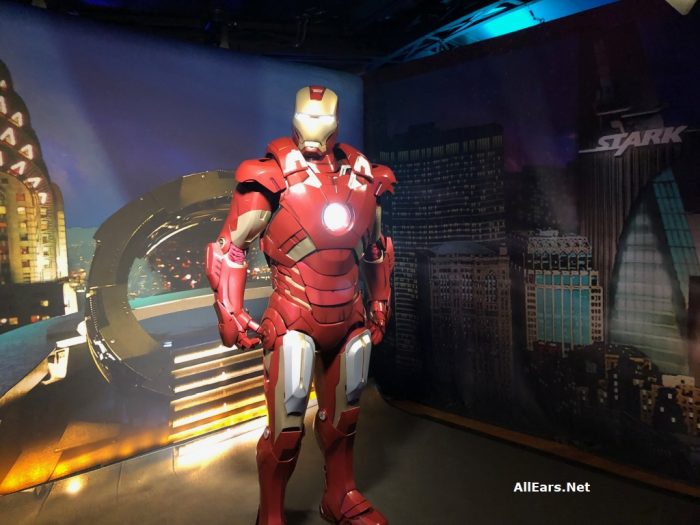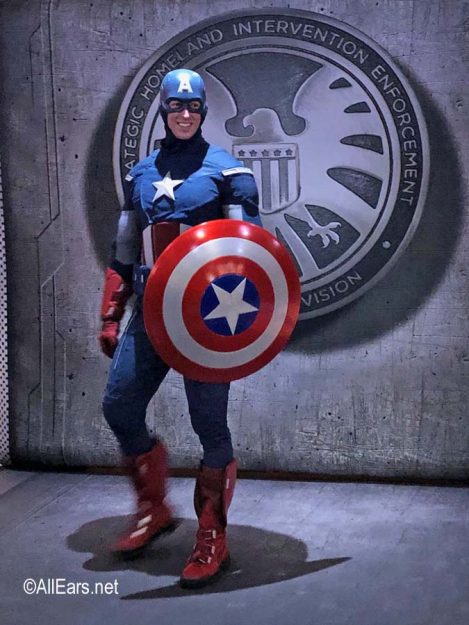 The Daily Navigator, which gives you the scoop on all there is to do each day on your Disney cruise, showed so many activities themed to Marvel throughout the day, as well. It was nearly impossible to see them all.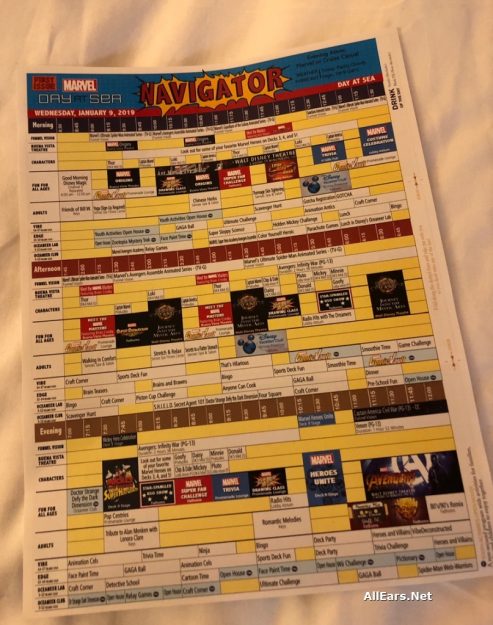 Featured at various times was the Marvel Comic Vault, where you could peruse all sorts of comic books on oversized iPads. Very cool selection, and great for novice Marvel fans (like me) who need to get up to speed on who's who in the Marvel Universe. There were also themed board games like Marvel Monopoly and Guess Who.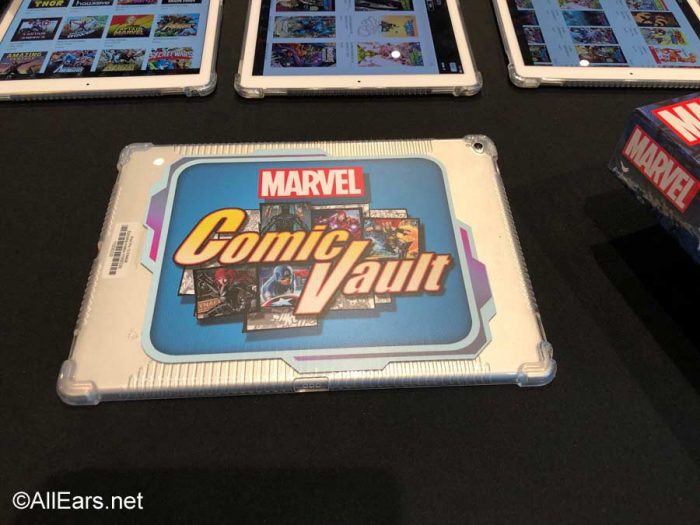 Most of the shows throughout the day had a Marvel twist. In Fathoms, for example, there was a trivia game and a Captain America-themed USO show featuring songs of Cap's 1940s era. Captain America even made an appearance at the end.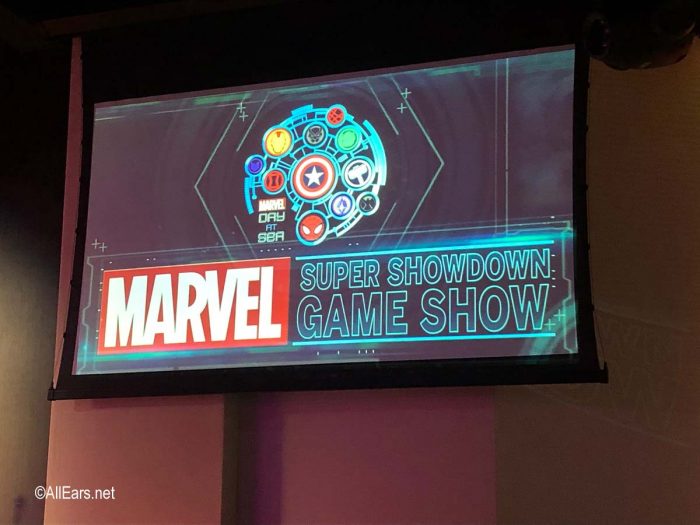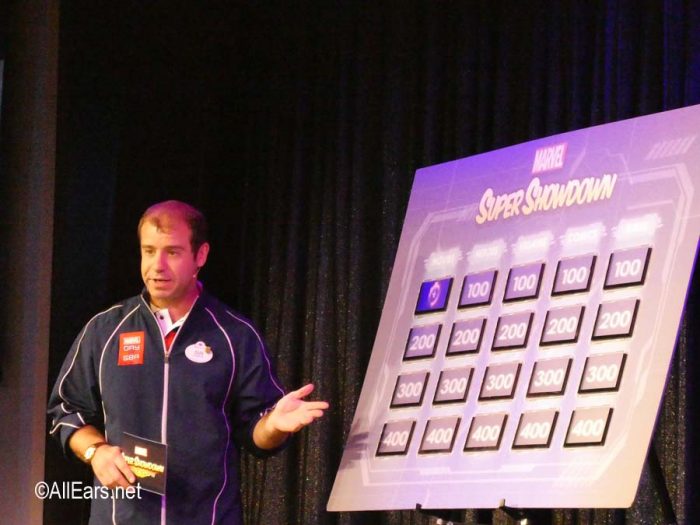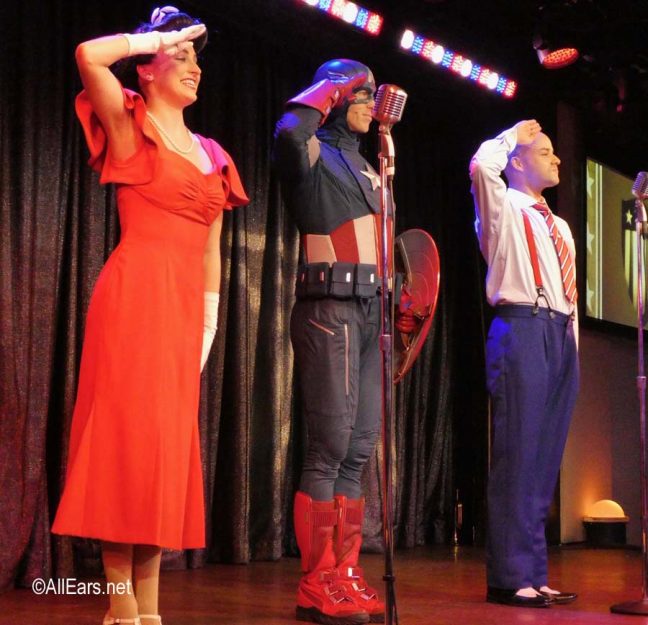 Even the daily "Diaper Dash" took on a Marvel motif.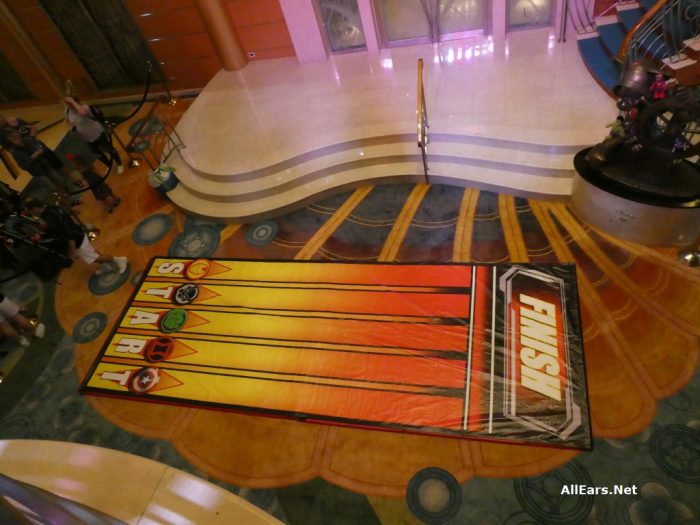 In an Animation class guests learned to draw Iron Man.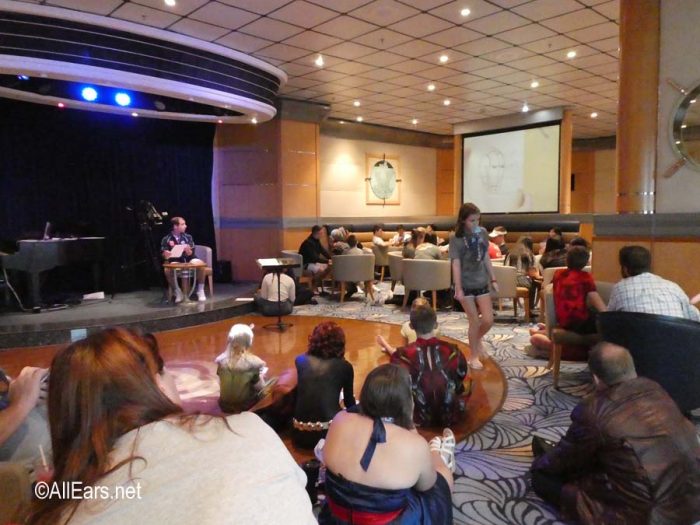 Imagineer Brian Crosby was on hand to talk about his involvement with Disney and Marvel and how the two companies have been intertwined.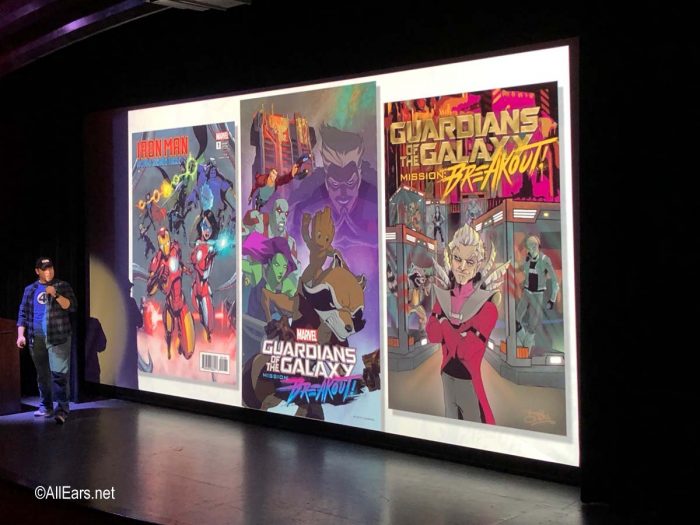 There were also several performances of the very popular Journey into the Mystic Arts with Dr. Strange. Sorry, I didn't find any secret way for your children to be chosen for this fun and very interactive show.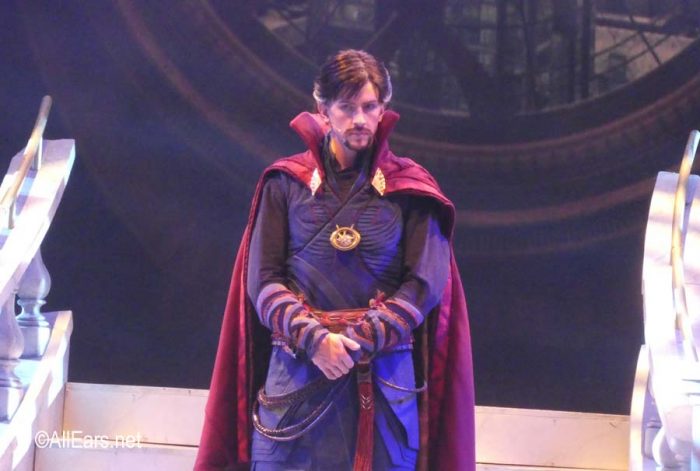 What would a special Disney day be without merchandise? And there was plenty! From t-shirts and pins to this Avengers tumbler and a glowing Spider-Man straw.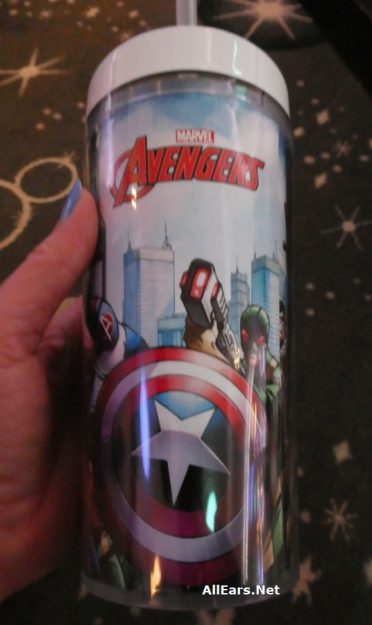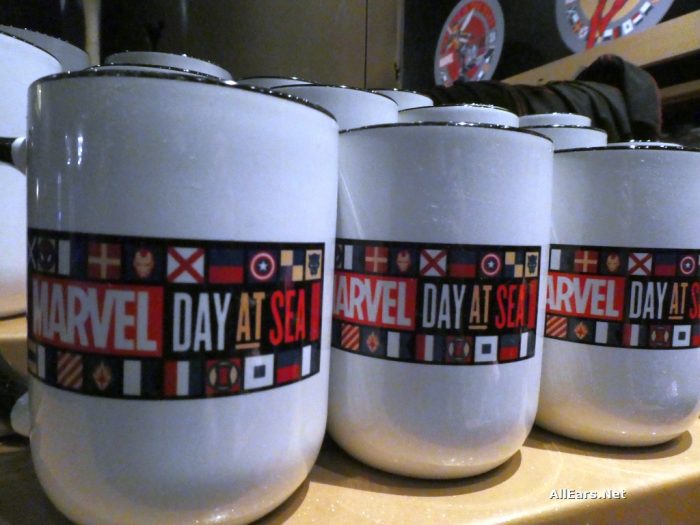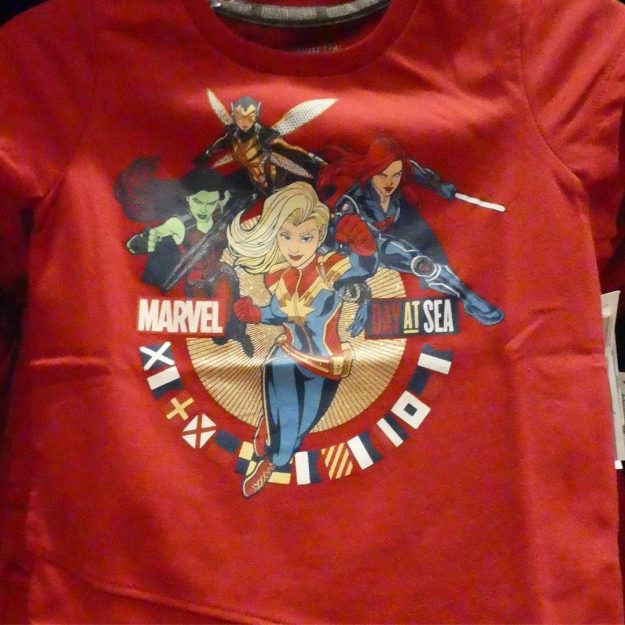 Later in the day, the Disney characters showed off how they were inspired by their favorite Marvel characters with a bit of "'character bounding" themselves.
Of course, the Leader of the Gang went for a Captain America look.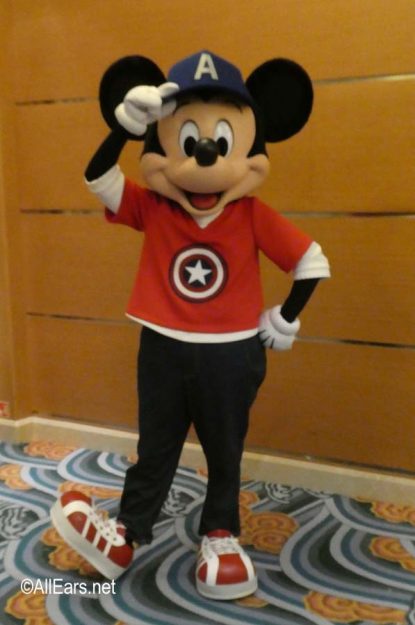 Minnie went pink with her Black Widow look.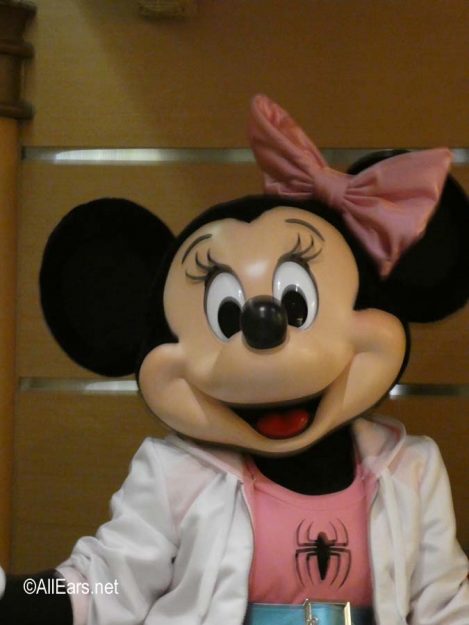 Goofy is the Iron Man.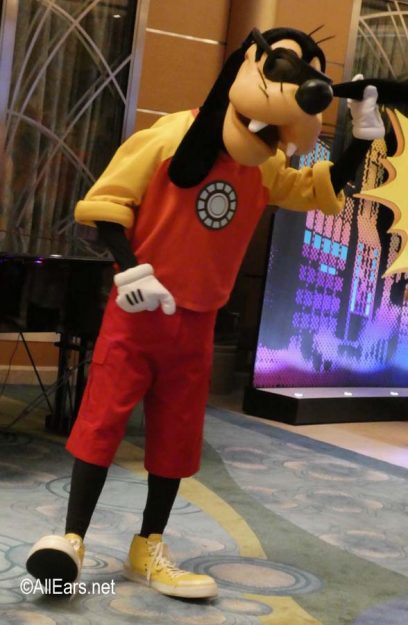 Mischievous Dale took his inspiration from that trickster Loki.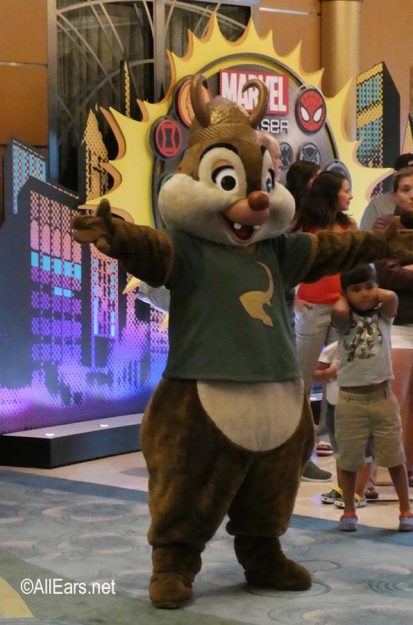 Dinner, too, was Marvel-inspired, from the menu items offered, right down to the unique kids and adult menus!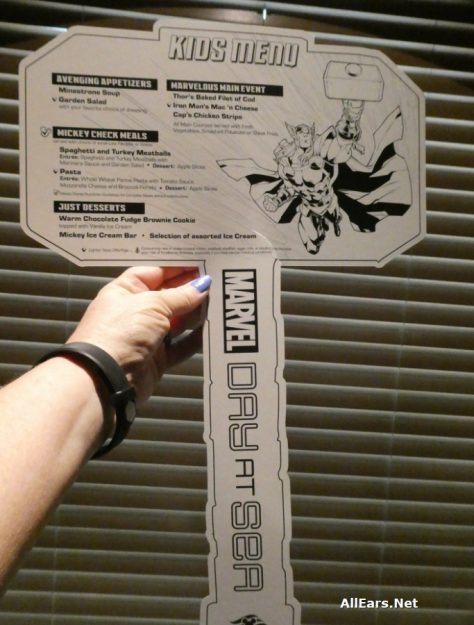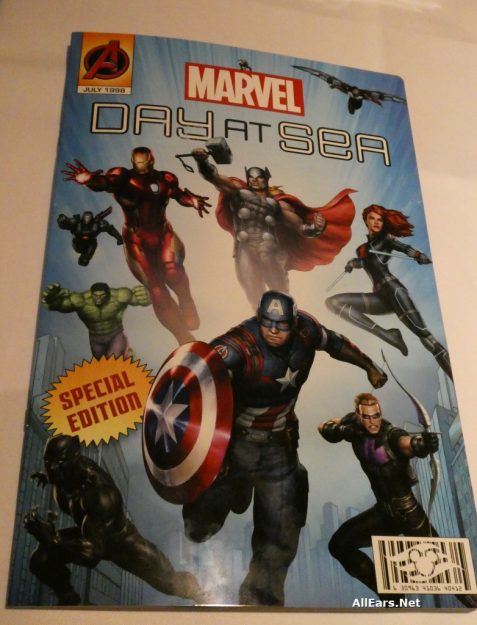 The day concluded with a couple special shows on deck. First up was Mickey's Super Hero Celebration, a high-energy dance party that showed off all the Disney characters Marvel costumes.
The Grand Finale of the evening was the Heroes Unite show, a satisfying display of action and adventure, with more than a dozen heroes and villains performing stunts literally all over the ship. The show ends with a burst of fireworks as the heroes (and Loki) pose on stage and then mingle with the audience, as the Guardians of the Galaxy dance on stage. Go Groot!
When I returned to my room at the end of this very busy and full day, I found the perfect topper — my character towel for the evening was shaped at Thor's hammer.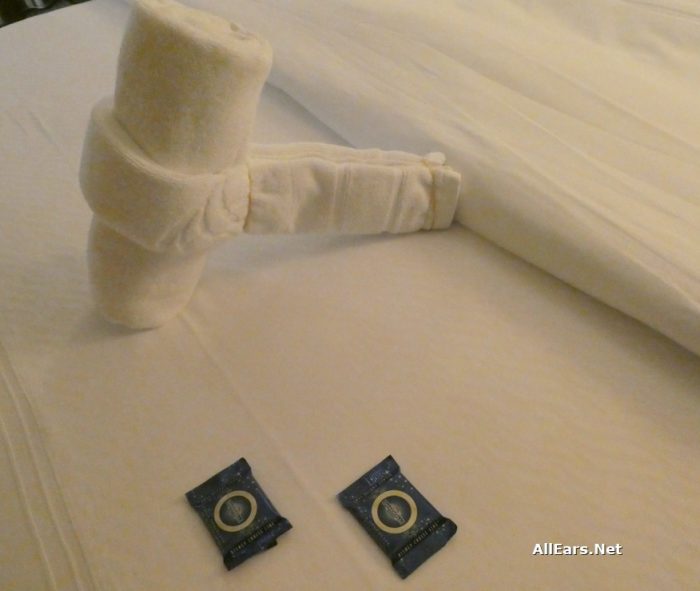 I admit that I'm not the most knowledgeable Marvel fan, but I found this special day dedicated to Super-Heroes extremely enjoyable and would recommend it to any super fan!
Do you have any specific questions about the cruise in general or Marvel Day at Sea? I'll be posting more on both subjects soon, but in the meantime leave a note here in the comments and we will try to answer!
Disclaimer: Deb Koma is an  invited media guest of Disney aboard the cruise.  That does not affect her reviews — her opinions are her own.
Subscribe to the AllEars® newsletter by clicking below and get our FREE download of 109 Tips for your Disney World vacation!