Get your calendars and suitcases out! Disney Cruise Line just announced their 2020 sailings, as well the addition of a brand-new home port in New Orleans.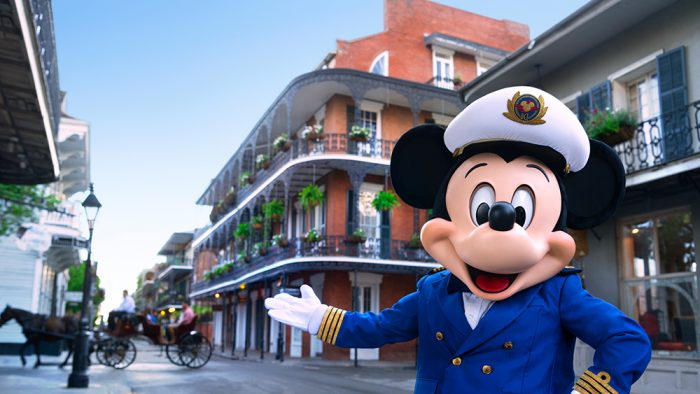 Plus, the Hawaiian Islands are returning to itineraries along with a limited-time return to Puerto Rico.
New Disney Cruise Line Home Port added in New Orleans
In 2020, six cruises on the Disney Wonder to the Caribbean and Bahamas will embark from New Orleans. The cruises vary in length from four-, six-, and seven-night cruises to the Caribbean, and seven-night Bahamian cruises, as well as a 14-night Panama Canal cruise. The Panama Canal cruise will set sail February 7 – March 6, 2020.
In addition to your cruise you can also enjoy all that New Orleans has to offer! You can enjoy southern charm, New Orleans cuisine, visit museums and parks, enjoy Jazz music — and even see some sights and sounds that inspired Disney's "The Princess and the Frog."
Disney Cruise Line Returns to Hawaii
After five years, the Disney Wonder is returning to Hawaii for two cruises. The first cruise is a nine-night sailing to Honolulu, departing Vancouver, Canada, on April 29, 2020. The second cruise is a 10-night return to Vancouver departing Honolulu on May 8, 2020.
Enjoy the beauty of the Hawaiian Islands, the beaches of Waikiki on Oahu, views from the summit of Haleakala Crater on Maui, the tropical gardens and waterfalls of Kauai and more with these two cruises.
Popular Itineraries from Puerto Rico and California
The Disney Wonder will return to popular home ports on both coasts. The ship will sail to the Southern Caribbean for two seven-night sailings on January 19 and 26, 2020 from San Juan, Puerto Rico.  It will also depart for a five-night Bahamian cruise from San Juan.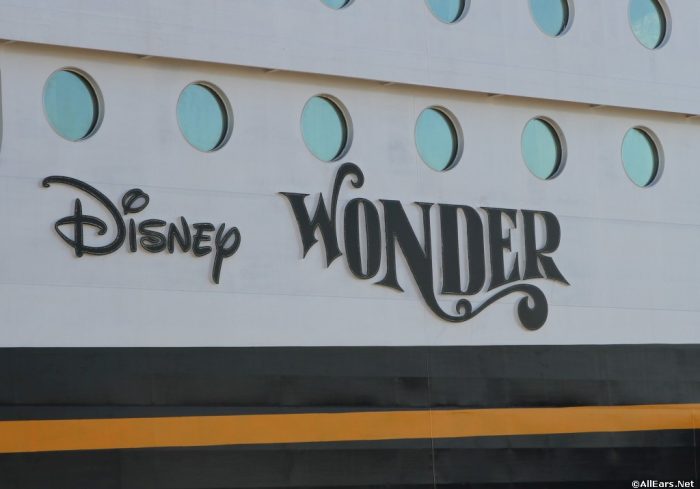 Beginning on March 20, 2020 the Disney Wonder will have seven departures from San Diego to Baja and the Mexican Riviera. These sailings will range in length from two to seven nights.
Tropical Getaways from Florida
Disney Cruise Line will have three ships sailing to the Bahamas and the Caribbean from Florida. Every cruise from Miami and Port Canaveral includes a day at Disney's private Bahamian Island Castaway Cay.
From Miami, the Disney Magic will sail three-, four- and five-night Bahamian cruises and five-night Western Caribbean cruises.
From Port Canaveral, the Disney Fantasy will sail seven-night Eastern and Western Caribbean itineraries, plus two special sailings at six- and eight-nights each.
From Port Canaveral, the Disney Dream will sail three- and four-night Bahamian cruises to Nassau and Castaway Cay.
Plus, when sailing from Florida, you can combine your cruise with a trip to Walt Disney World!
Bookings open to the public on Oct. 4, 2018. More details on 2020 itineraries can be found on the Ports and Itineraries for 2020 page of disneycruise.com.
To learn more about Disney Cruise Line or to book a vacation, visit disneycruise.com, call Disney Cruise Line at 888-325-2500 or contact a travel agent. AllEars.Net's recommended travel partner is Mouse Fan Travel, which specializes in Disney vacations.
You might also enjoy hearing our top tips from Disney Cruise Line veterans who have enjoyed more than 30 Disney cruises!