Disney World has a lot of projects going on at once — they're very ambitious — and the parks are continuously changing and evolving.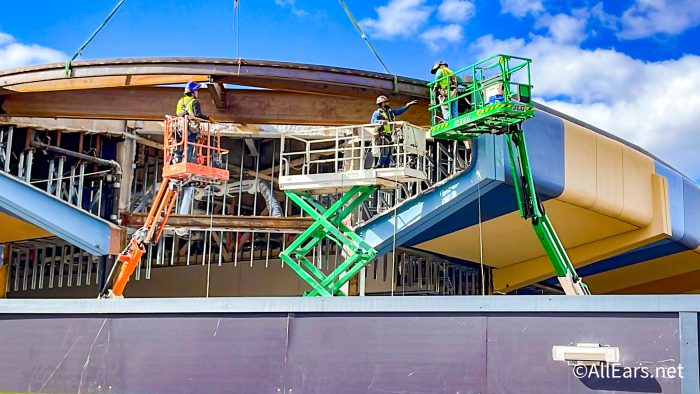 But sometimes Disney World is a little too ambitious, and they can't deliver on all of their promises. Several exciting projects that have been announced by Disney World have just kind of… disappeared. Disney doesn't mention them, and we are left in a state of mystery over whether they're on hold, going forward, or not happening at all.
Here are the big projects that Disney World just stopped talking about!
Roundup Rodeo BBQ
This is supposed to be a new Table Service restaurant in Toy Story Land at Disney's Hollywood Studios. It would serve barbecue, of course, and be themed to the rest of the land, making you feel like you're shrunk down to the size of a toy.
The restaurant was supposed to open in 2020, but…obviously it did not. Disney never said why it didn't open (we're guessing the pandemic and delayed construction played a big part!) or even IF it's going to open. They literally have not said a word about the project.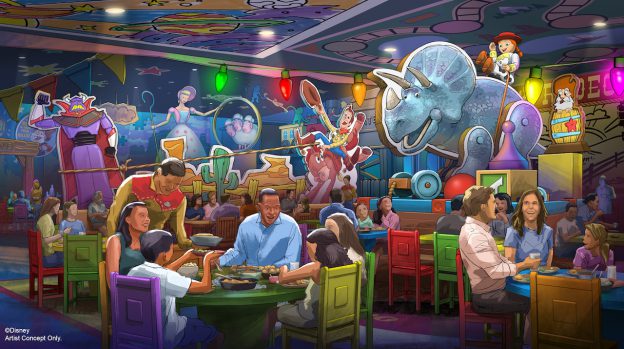 There are still construction walls up and we have heard noises coming from behind the walls, but we still don't know if the restaurant is being scrapped or moving forward. And it would be nice to know, because we'd love a spot with some air conditioning in Toy Story Land!
Reflections — A Disney Lakeside Lodge
Remember Reflections? If you don't, you're not alone. This really almost feels like a fever dream at this point! Reflections — A Disney Lakeside Lodge was supposed to be a new Disney Vacation Club resort right where the old River Country water park used to be. It would be a Deluxe Resort situated between Wilderness Lodge and Fort Wilderness.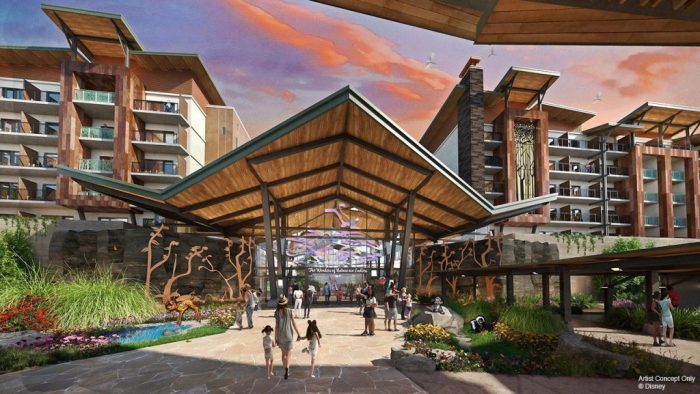 The hotel was estimated to open in 2022, but then, in 2020, Disney actually removed the announcement about Reflections from their 2019 list of D23 Expo announcements. They didn't mention why or what was going on — Disney really just deleted the announcement and went on like nothing happened!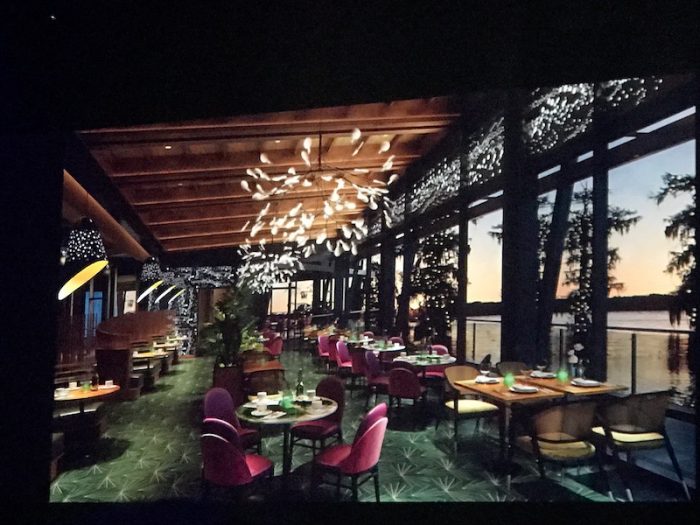 And we still don't have official word on what's going on with the resort. There were rumors that it had been abandoned completely, but that has not been confirmed by Disney. However, Disney also hasn't said if the project is still going to happen or not. And it's a shame, because we were really looking forward to that Tiana restaurant that was supposed to be in the hotel!
This one definitely has more publicity, but we're still unsure of when it's happening. Splash Mountain is supposed to be re-themed to The Princess and the Frog at both Disney World and Disneyland. The announcement of the change was made in June of 2020, but we have no timeline for the project.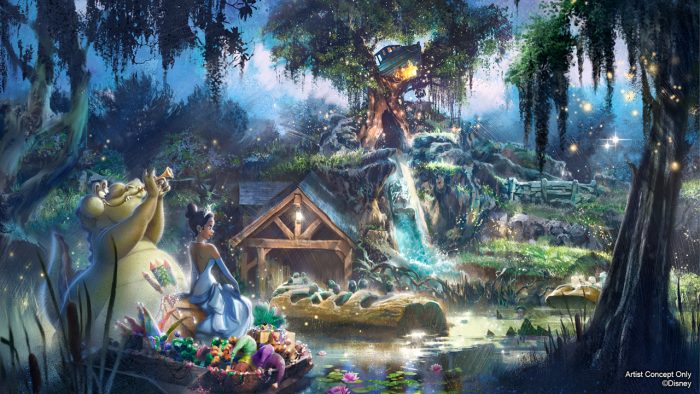 The last thing we've heard about the Splash Mountain reimagining is when the Vice President of Magic Kingdom, Melissa Valiquette, was on the Theme Parks Rangers Podcast and mentioned that the process of the transformation could take many months, even years. But we still have no idea when the transformation will even begin.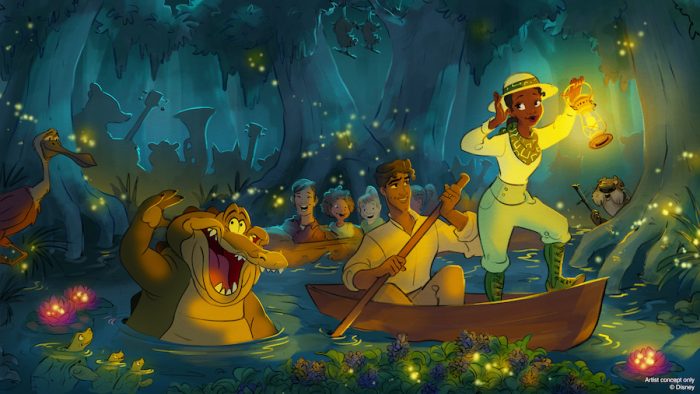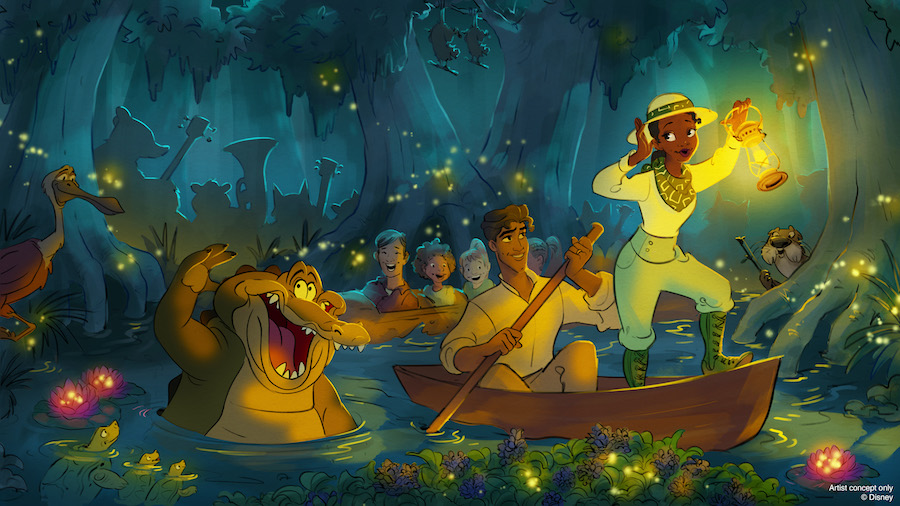 We do know that the transformation will include a new story, new music, and new characters — like an otter, a pelican, and turtles! We can't wait to find out more, and we'll definitely keep you posted.
This is another upcoming ride we have no updates on! TRON was supposed to open this year for Disney World's 50th anniversary, but that obviously has not happened. Of course, the 50th is being celebrated for 18 months, so there's technically still time.
It's been under construction in Magic Kingdom's Tomorrowland for what feels like FOREVER. Really though, the ride was first announced in 2017, and it's still not complete.
Not only is the ride still under construction, but Disney hasn't even announced a general time it will be finished, like which season of the year.
We check on TRON's progress pretty often, and it definitely seems like it's pretty far along, so we would expect an announcement sometime in the near future, but we can't be sure. Disney is leaving us in the dark!
EPCOT Festival Center
The World Celebration Festival Center in EPCOT was first announced as part of the park's big transformation. This is supposed to be a 3-level pavilion with a plaza level, an expo level, and a park on the top level. The Festival Center would become the home of live events and serve as the center for the 4 annual EPCOT festivals.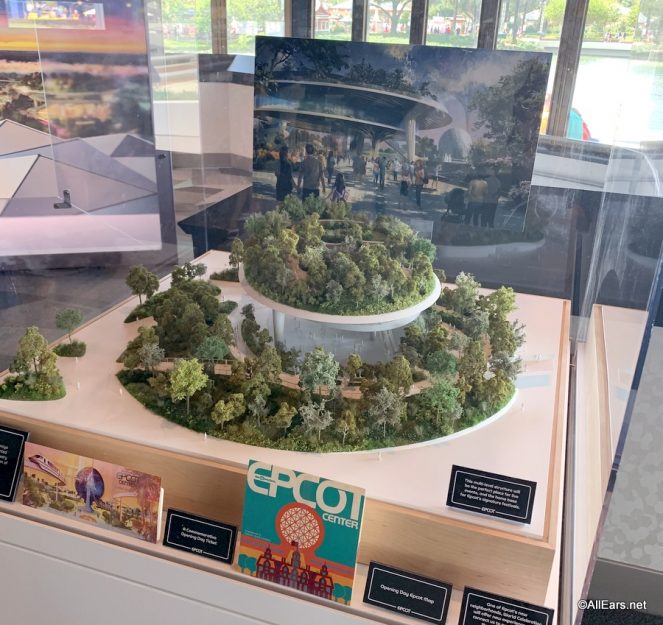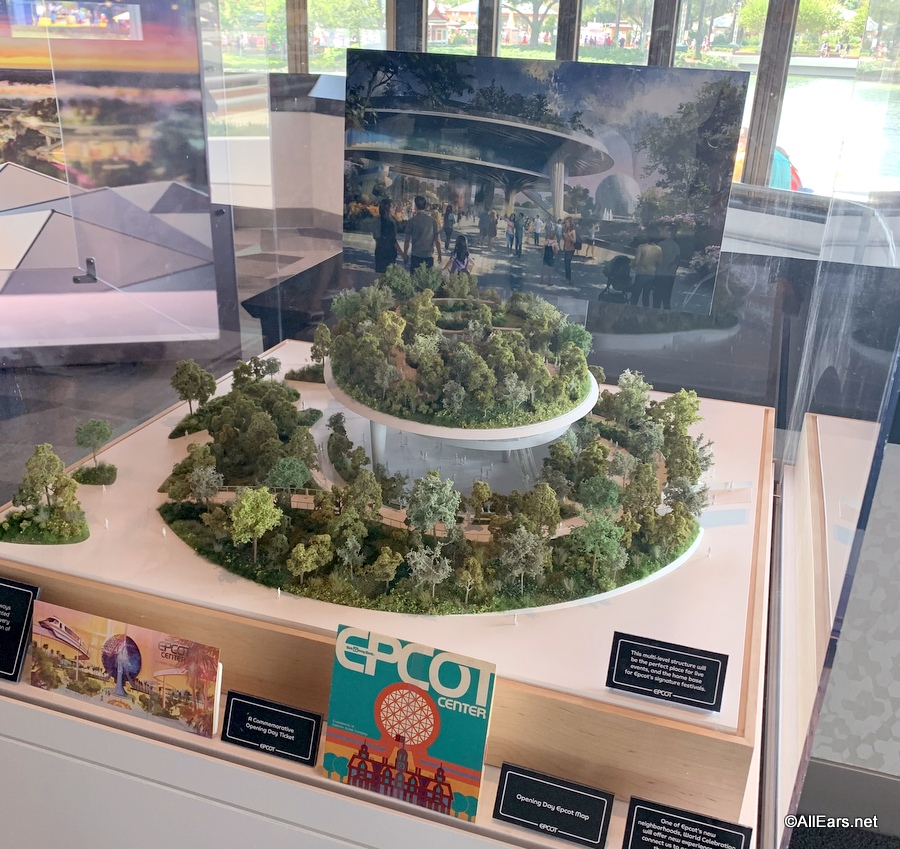 However, at the end of 2020, the model of the Festival Center building was removed from the EPCOT Experience. Disney also began referring to it as a "Festival Area," which doesn't sound as grand to us!
Disney has made no mention of the Festival Center, and we don't know if it's still being constructed, is postponed, or is completely scrapped.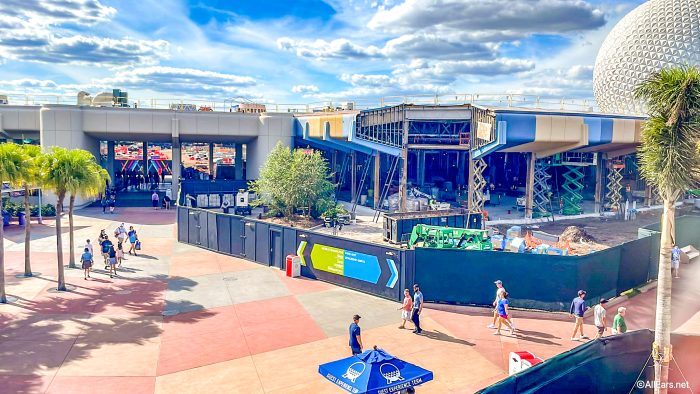 Those are the big projects Disney World just stopped talking about! We'll keep you informed on any updates we get about these projects, so stay tuned to All Ears for more.
Which upcoming project are you most looking forward to in Disney World? Let us know in the comments!
Join the AllEars.net Newsletter to stay on top of ALL the breaking Disney News! You'll also get access to AllEars tips, reviews, trivia, and MORE! Click here to Subscribe!