When you walk around Disney World, you generally see things looking well maintained and operational.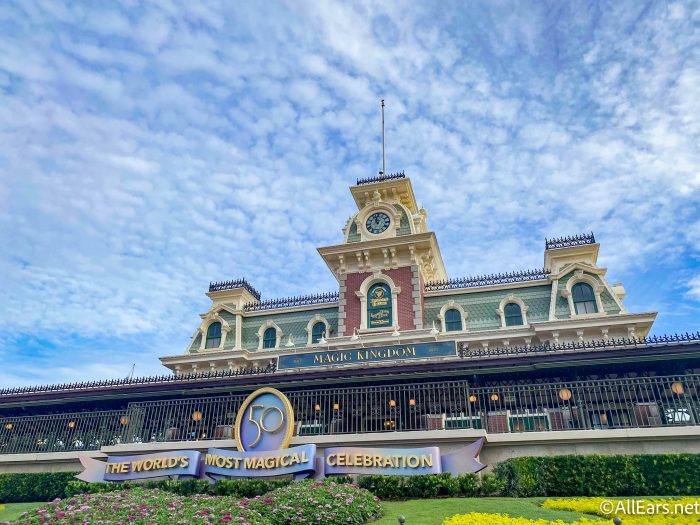 But, that's not the case for everything at the Most Magical Place on Earth. There are times where things in Disney World have been left (and are still to this day) TOTALLY abandoned. Curious to know what Disney would build and then simply leave behind? We've just just the thing for you.
Read on to see what random, strange, and surprising things Disney has totally abandoned over the years!
1 — Discovery Island
We start with one now abandoned project that's pretty well known — Discovery Island. Discovery Island was a spot located in the middle of Bay Lake. In 1974, the island opened to the public as a separate ticketed offering mainly as a bird sanctuary.
Ultimately, the island became a space where guests could check out some beautiful botanical settings and all kinds of wildlife including flamingos, alligators, swans, rabbits, deer, and lots of birds in the aviary.
The opening of Disney's Animal Kingdom, coupled with already poor attendance at the island, started to mark the ending for this spot. Ultimately, Discovery Island closed in 1999. For years, rumors swirled about what would become of this location. Would it be transformed into an island with a special adventure based on a video game or tv show? Would it become a private retreat for special guests?
In the end, Discovery Island transformed into…nothing. Instead of becoming a new experience, the island was left entirely abandoned. The animals and birds were generally relocated elsewhere, mainly to Disney's Animal Kingdom. But structures on the island itself, various buildings, and even supplies, paperwork, and more have just been left to sit there.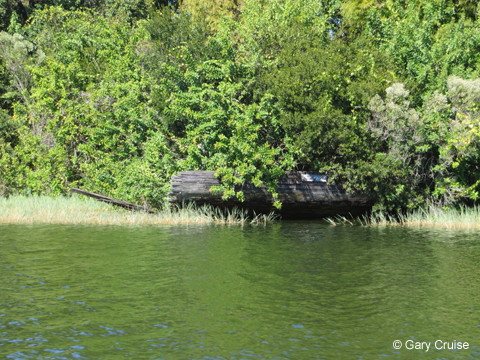 Its abandoned setting has become an intriguing topic for certain urban explorers who have illegally visited the space. It's actually quite shocking to see photos from inside. Everything sort-of looks like a scene out of a post-apocalyptic movie. Almost like everyone just upped and left, and didn't bother taking any of the signs, buildings, and supplies with them. Guests are not allowed on the island, but if you do happen to rent a boat from one of the nearby Disney World hotels you can drive by it and get a look from a safe distance.
It's fascinating and strange to see a large, unused space in Disney World and think of all the things left behind and all the things that could have been.
2 — River Country
Another piece of Disney World that had been left abandoned for years is River Country. River Country was Disney World's first water park.
One unique feature about River Country was its filtration system. The water park actually used fresh water from Bay Lake itself, which was then cleaned and filtered before being used in the water attractions.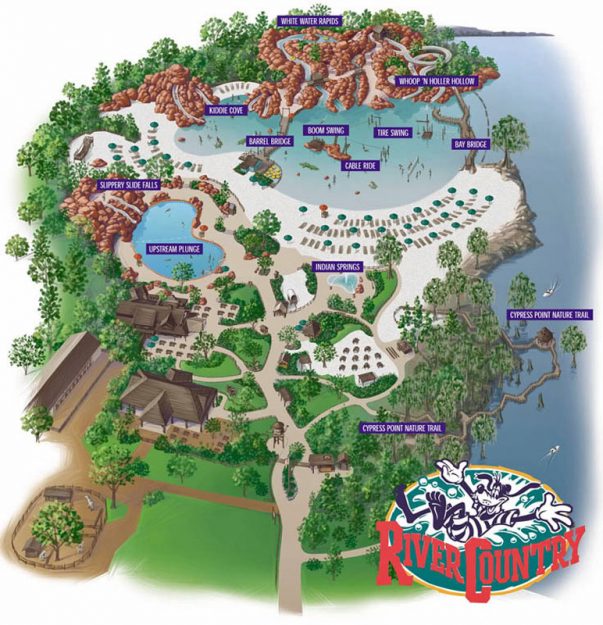 For a while, River Country had the coveted status of being Disney World's only water park. But, later Disney expanded its water park offerings with Disney's Blizzard Beach Water Park and Disney's Typhoon Lagoon Water Park, and frankly, River Country just couldn't keep up with its fancier, newer cousins. River Country was older, smaller, and just didn't have the same level of offerings for guests to enjoy.
Ultimately, River Country closed for refurbishment in 2001 and never reopened. Many rumors swirled about why it was permanently closed — brain-eating amoebas in the waters, deaths from drowning, and (the most realistic reason) the fact that it simply couldn't compete with the other water parks, particularly as Disney faced the impact of 9/11 on tourism.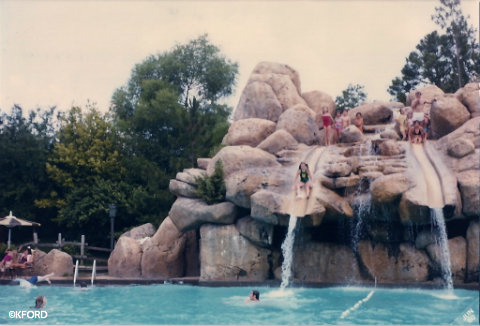 While the site itself closed in 2001, it wasn't demolished for many years. Instead of demolishing the slides and clearing the area, it was all left to sit there entirely abandoned.
Business Insider shared photos from one individual's trip to this abandoned area years ago. Much like Discovery Island, the area was simply closed and left to let nature take over. In the photos shared by Business Insider, you can see slides overrun with water, leaves, and moss. Again, it's like a scene out of a suspense film, with paperwork and chairs still left in an office. It almost feels like someone could just pop out from a corner at any moment!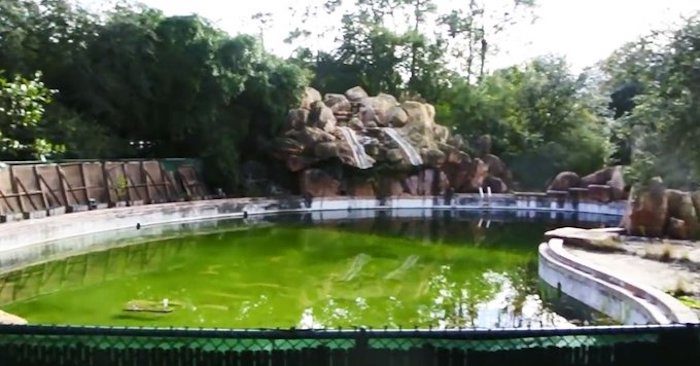 Eventually, however, Disney did begin to tear down and remove pieces of the park. Finally, in 2018, Disney announced that Reflections — A Disney Lakeside Lodge, a new hotel, would be built in this space. The new Deluxe level hotel was set to feature 900 rooms plus Disney Vacation Club villas.
Reflections was expected to open in 2022, but Disney hasn't shared any details about this project for a LONG time. Back in August of 2020, Disney fans noticed that the hotel had been removed from the Disney site and rumors started circulating that the project had been completely abandoned.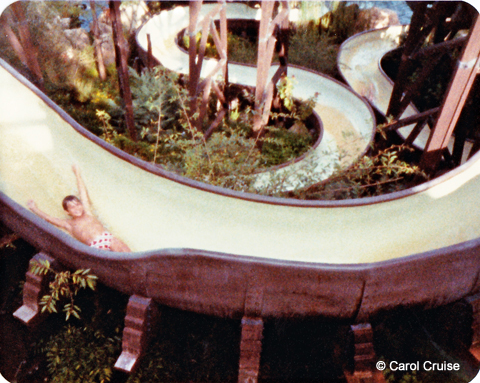 Over a year later, Disney really hasn't shared any update on this spot. Will Reflections be abandoned before its even been built? Is this land cursed to become the space of abandoned projects? Only time will tell.
3 — The Legendary Years at Disney's Pop Century Resort
It's one thing to potentially abandon a hotel project before even building it, but its entirely different thing to partially build a hotel and THEN abandon it. That's just what happened with Disney's Pop Century Resort — The Legendary Years.
If you've stayed at Disney's Pop Century Resort, you may have noticed that the hotel covers what is referred to as the classic years — the '50s to '90s. But, Pop Century was meant to cover so much more.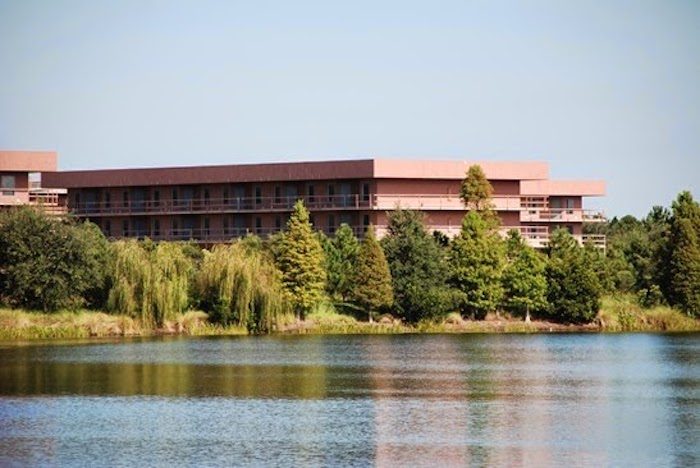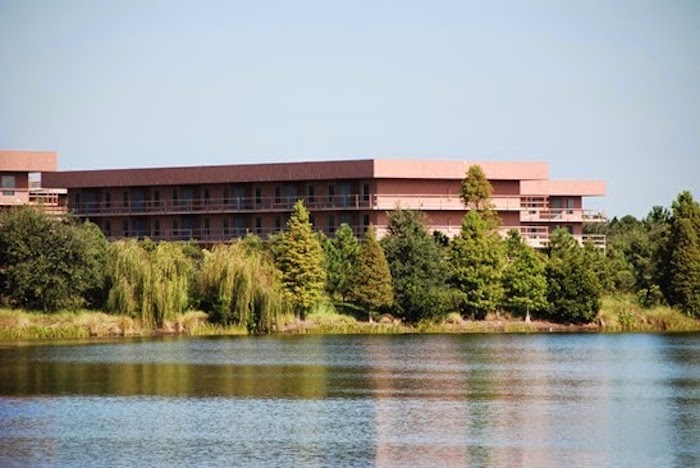 An entirely separate part of Pop Century Resort, meant to house the "Legendary Years," the '00s to '40s was partially built just across what is now known as Generation Gap Bridge. In fact, you if you were staying in the right rooms at Pop Century or if you walked to the bridge area, you could look across the water and see some of the buildings that were set to become the Legendary Years, just sitting there.
Essentially, the main lobby area (on the outside at least) was built, as well as the signature large numbers that go in front of the lobby area, and select other buildings, some of which were just left unfinished.
Following the 9/11 attacks, tourism demand went down greatly and the construction of Pop Century as a whole was placed on hold. While the classic years part of Pop Century was finished and ultimately opened to the public, the legendary years area was left abandoned.
The area sat there, fenced off and entirely abandoned by Disney, for several years. But, the area is no longer abandoned or empty. Instead, the legendary years ultimately was transformed into a new hotel and became Disney's Art of Animation Resort! Just goes to show, you never know what will become of projects that get left behind.
4 — Monorails?!
It's not just empty water parks and hotel buildings that get abandoned though. Sometimes much more iconic (and strange) things tied to Disney get left behind, like…monorails?!
One Twitter user, Theme Park Shark, reportedly found an old Mark IV Monorail abandoned in the Nevada Desert. That's one unique road trip find! The card with the monorail indicates it was manufactured in the United States by Walt Disney World, Orlando, Florida.
🚝 We found an old Walt Disney World Monorail in the Nevada Desert! pic.twitter.com/COzGZ6zwwm

— Theme Park Shark 🎢🦈 (@ThemeParkShark) May 26, 2021
Perhaps it's not as strange of a find as it might seem at first glance though. Las Vegas has a monorail system of its own and some Mark IV monorails were reportedly used on a starter line for that system.
Sometimes large, abandoned Disney items like this even become available for SALE! Back in 2014, an original monorail cab car was listed on eBay, according to a story from the Orlando Sentinel.
5 — Wonders of Life
Another big thing that was essentially left abandoned for a significant period of time was the Wonders of Life pavilion in EPCOT.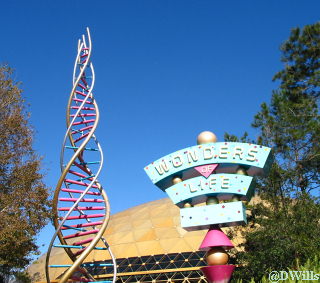 The Wonders of Life pavilion featured a number of attractions and experiences including Body Wars, Cranium Command, and The Making of Me. While its attractions ultimately closed and certain things were updated, parts of the pavilion later started being used as a festival center, merchandise spot, and events space for things like the EPCOT International Food & Wine Festival.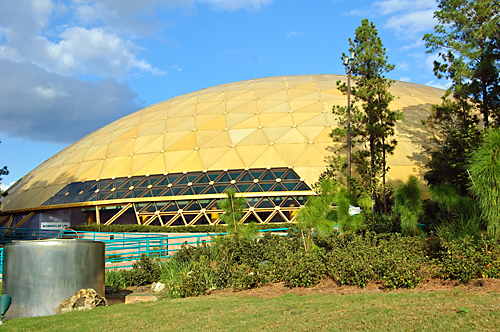 Walking back into that pavilion when it was used for festival events was very much like stepping into a time machine. Many of the signature parts of the pavilion had simply been left in their original state. Certain things had been removed, and (of course) many of the attractions were closed off (some were repurposed). But, quite a few things, particularly when it comes to decor, were left just as you would have found them years before.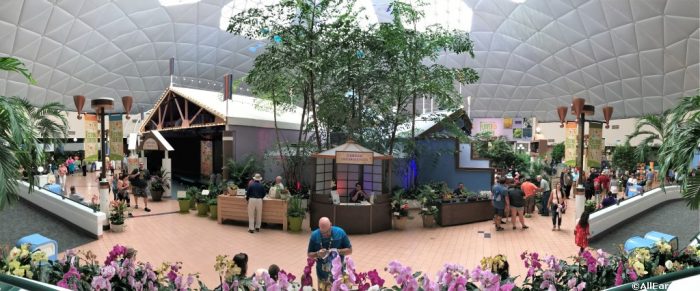 This spot famously became a hot topic of conversation when Buzzy, the main animatronic from the Cranium Command attraction, was reported to have been stolen from the abandoned attraction's theater.
Soon this entire pavilion won't simply be a time machine, left to play host to popular festivals. Instead, this area is set to be transformed into the brand NEW PLAY! Pavilion. This new pavilion will feature unique games and special ways for guests to interact with some of their favorite Disney characters.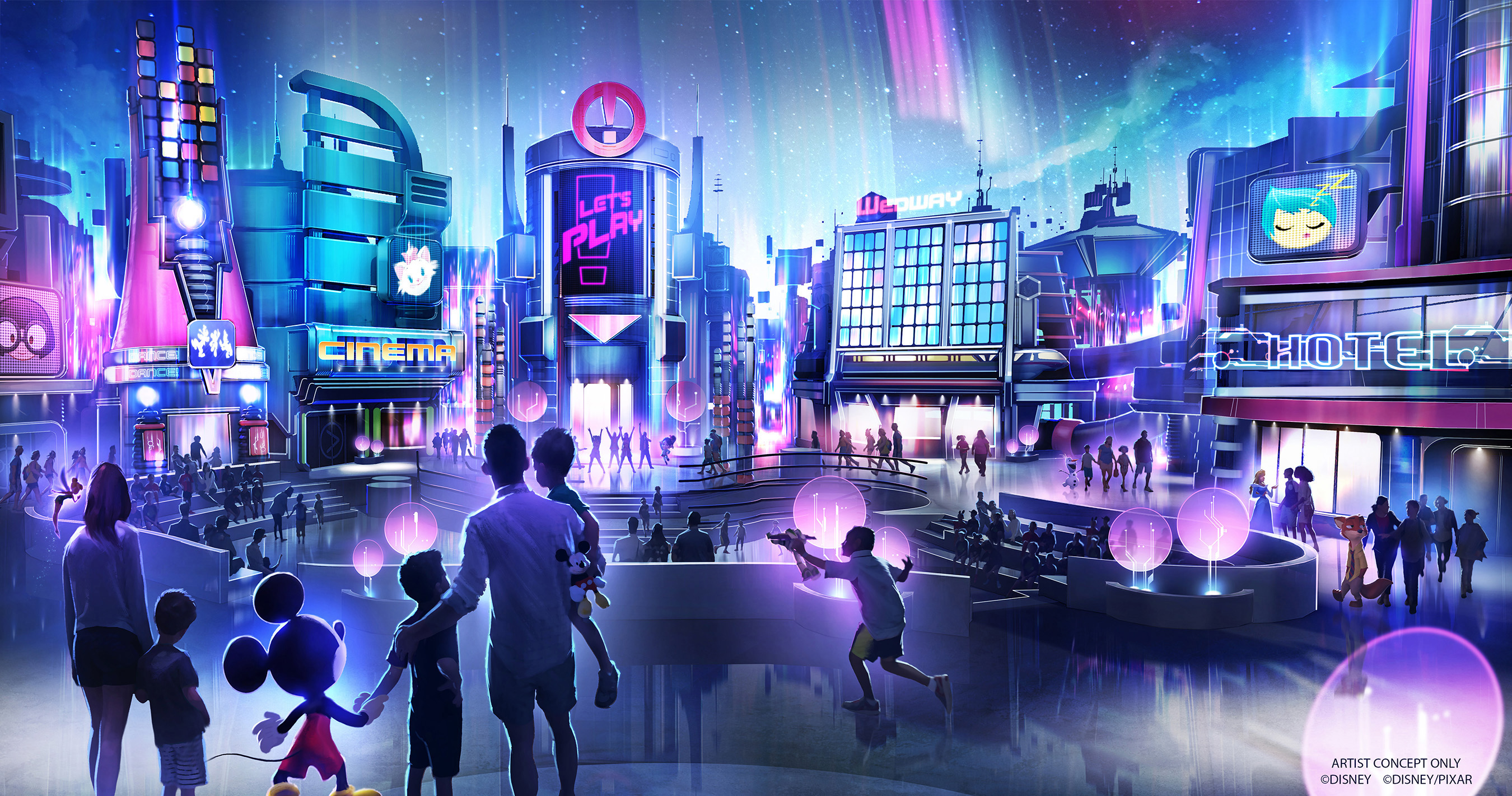 We've seen some work being done on this pavilion, at least on the outside, and we look forward to seeing what it looks like once its full transformation is complete!
6 — Walt Disney's Plane
Another item that has been left abandoned (so to speak, as it is being covered and protected in a way) is Walt Disney's plane.
Walt purchased this particular plane, the Grumman Gulfstream 1 (G1), in 1964. Over the years, it had many uses and played a key role in many different things. At first, it was used to transport Walt and Imagineers between Burbank, California and New York. Later, it was used to scope out some of the land in Florida that would ultimately become the Most Magical Place on Earth.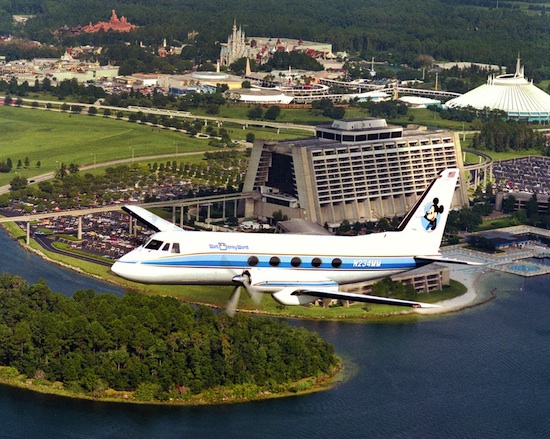 The plane became referred to as "The Mouse." The Mouse went on to transport Disney characters to children's hospitals and even carry famous celebrities like President Nixon and Julie Andrews.
The Mouse had its last flight in 1992. It was then added to the Backlot Tour at Disney's Hollywood Studios. That attraction later closed and the plane was moved backstage.
Here's a look at the plane in 2019, thanks to bioreconstruct on Twitter.
Aerial looks at Walt's plane in a backstage area of Walt Disney World. It was on display in Disney's Hollywood Studios, with Mickey Mouse on the tail, as the plane looked during later general corporate use. Seems to be restored to original livery. pic.twitter.com/GZjRJUcNPC

— bioreconstruct (@bioreconstruct) February 9, 2019
The plane appears to now be fenced off and covered.
Aerial look at Walt's plane in a service area of Walt Disney World. Seems like part of the tail is exposed, and rain could be collecting inside if plastic is well-sealed below.@WDWGuestService could you pass this report along to appropriate maintenance to check on conditions? pic.twitter.com/Ycq4RkHFt5

— bioreconstruct (@bioreconstruct) August 22, 2021
It's a huge part of Disney history that's simply unavailable for public view at the moment. Maybe one day in the future it'll be available for the public to see and enjoy!
7 — Bonus Section
But wait, there's more! In 2020, it was shared that Primeval Whirl at Disney's Animal Kingdom would be permanently closed. Vehicles from the ride were later removed, but other than that, the ride had essentially been left abandoned in the middle of DinoLand, USA.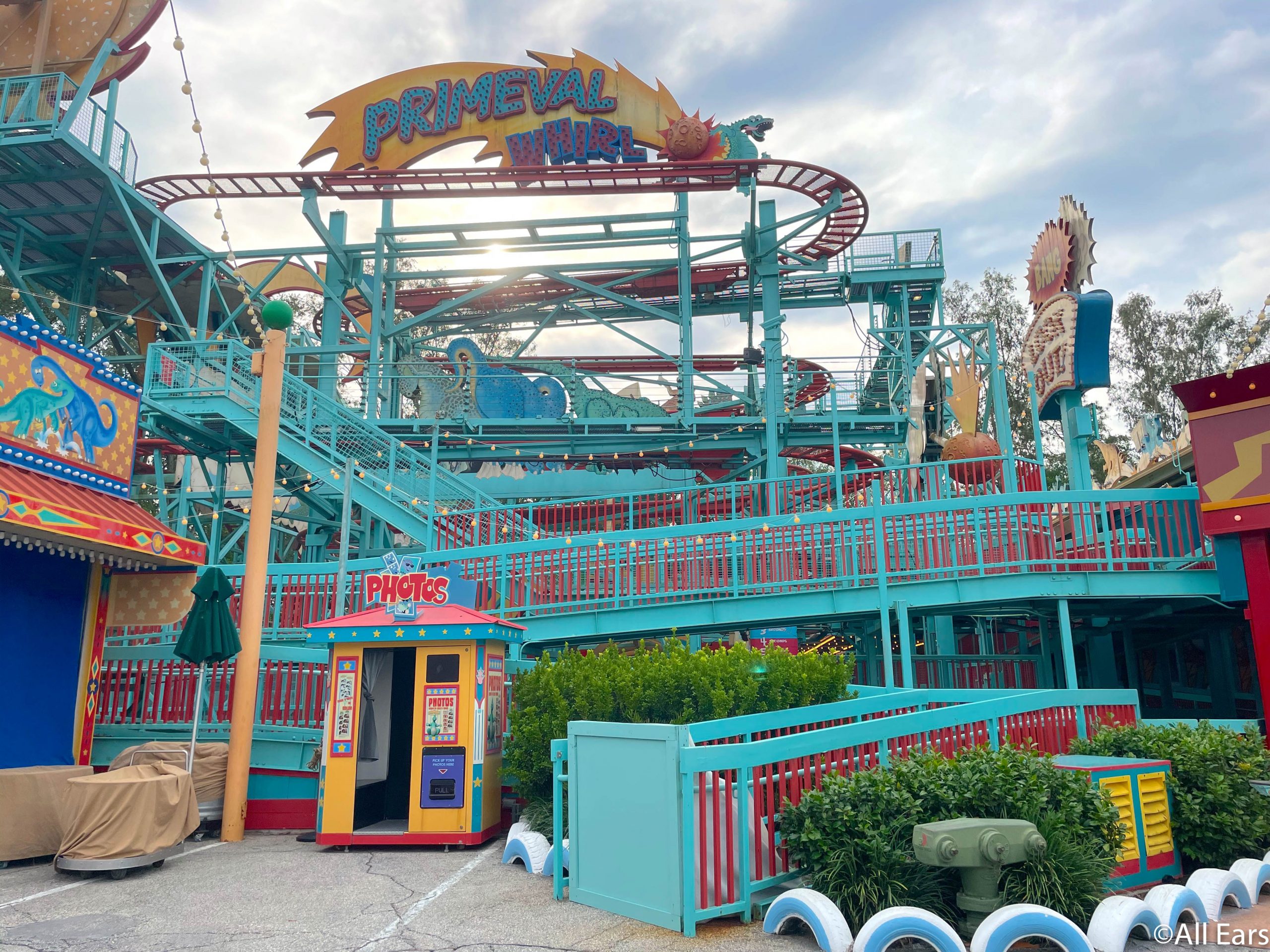 The only reason why this ride isn't on our main list is because its abandonment has been rather short — a bit more than a year. We also recently saw some construction walls go up in this space.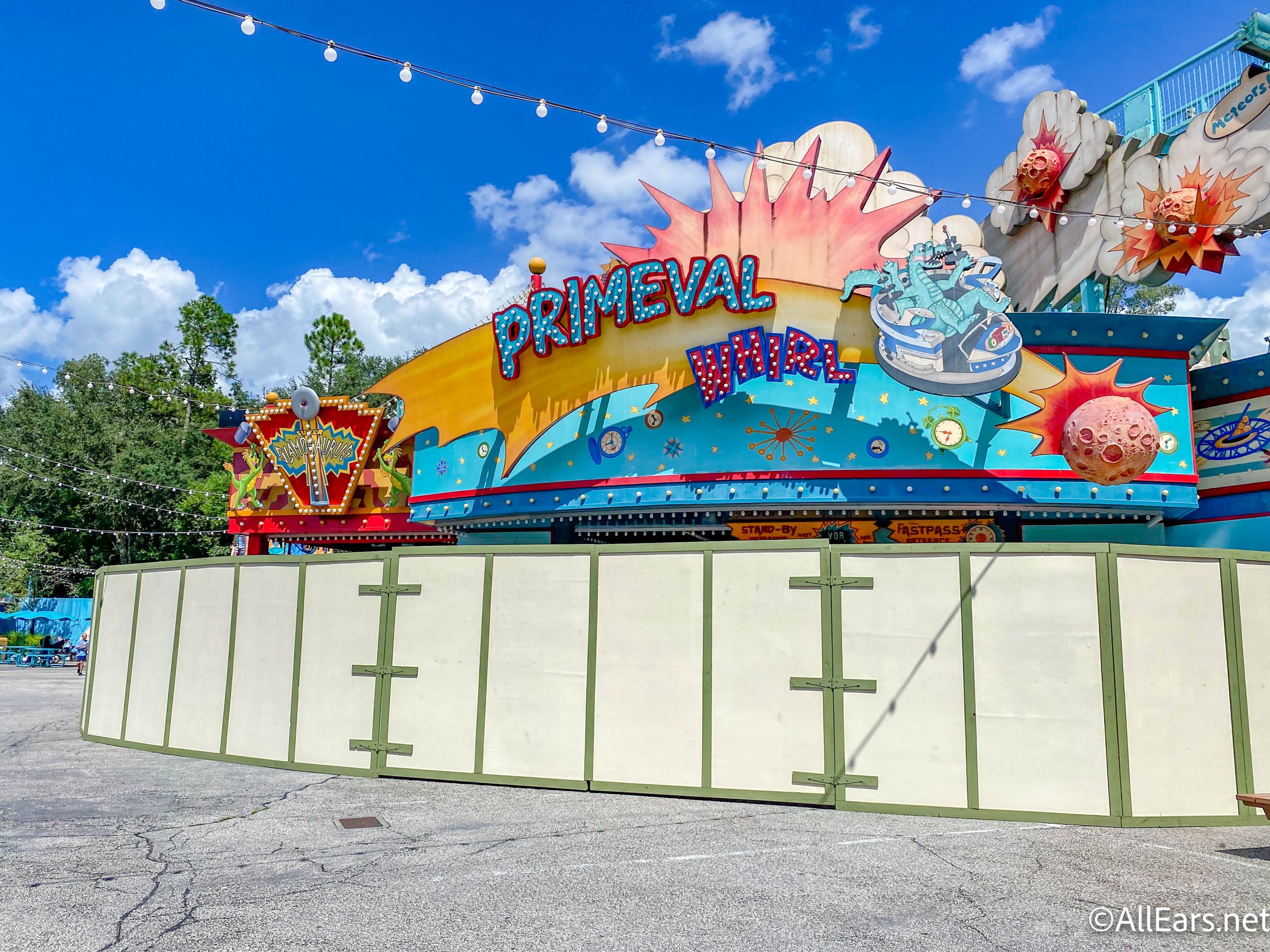 Could that mean it will soon be getting fully dismantled? Only time will tell. Who knows — it could end up sitting there for another year and get bumped up to the main list?!
For several months, Disney's Typhoon Lagoon Water Park has also sat, essentially abandoned in Disney World. The water park closed in 2020 due to the park closures and has remained closed ever since.
In June, bioreconstruct posted photos on Twitter showing the park's abandoned state and a partially drained wave pool. It's rather shocking to see this large space, which is typically teeming with people, absolutely silent and empty.
Aerial overview of Typhoon Lagoon with wave pool mostly drained. pic.twitter.com/Re44MOFdsP

— bioreconstruct (@bioreconstruct) June 27, 2021
But, in late August, bioreconstruct posted photos of some work being done in the park.
Aerial look at activity behind Mount Mayday in Typhoon Lagoon. pic.twitter.com/Y1PhUv7XqK

— bioreconstruct (@bioreconstruct) August 22, 2021
A reopening date for Typhoon Lagoon has not been announced, but we're on the lookout for more updates.
Finally, the last abandoned item on our list is the theater used for Fantasmic! at Disney's Hollywood Studios. Disney's Hollywood Studios closed in March of 2020 due to the pandemic, and later reopened in 2020. While many live shows and fireworks shows have returned to the Disney parks, including some at Hollywood Studios, Fantasmic! has yet to open back up again,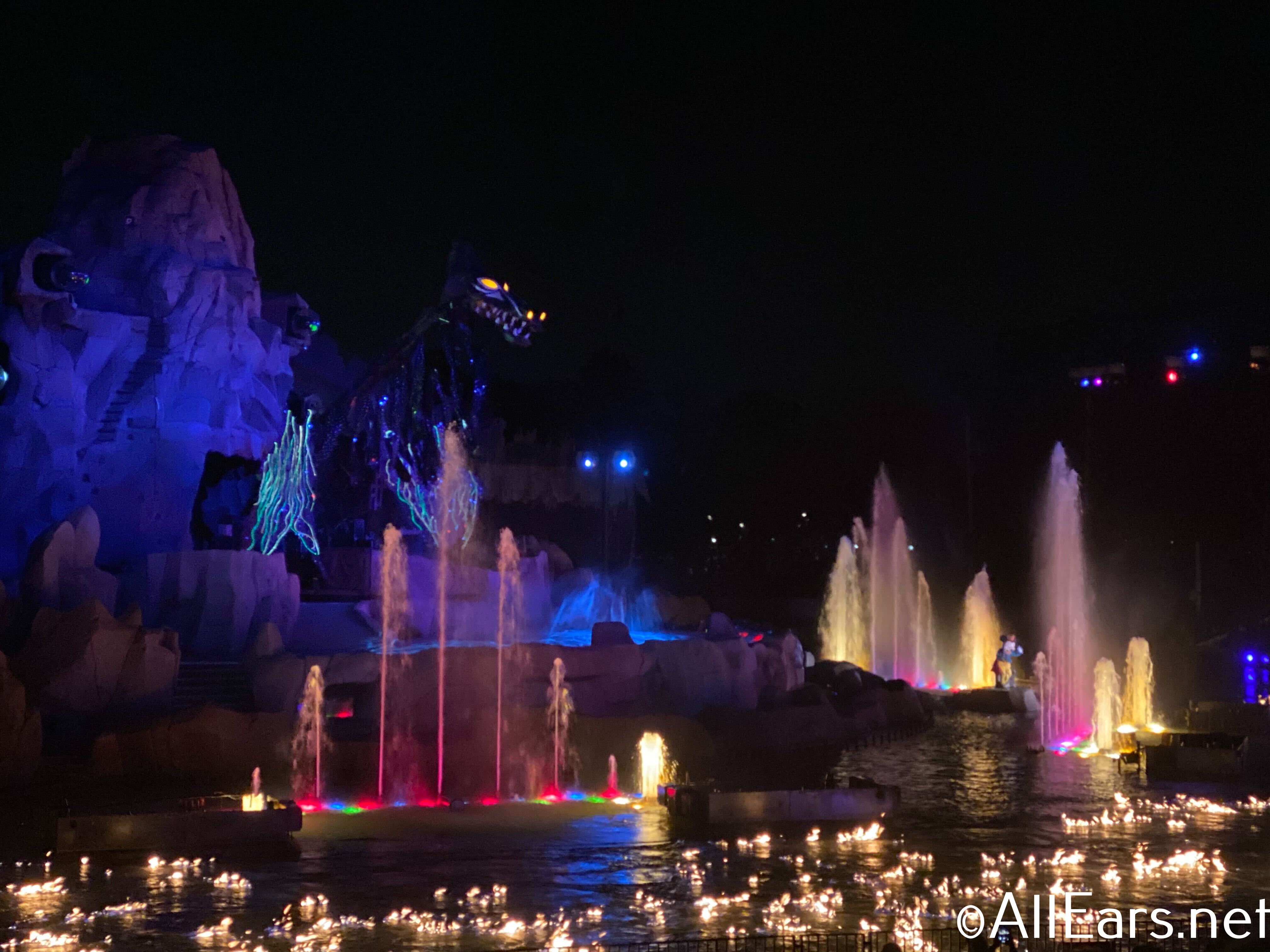 Back in June of 2021, bioreconstruct shared some photos on Twitter of the theater area, essentially drained, collecting rain water, and just sitting there. It's one of those things that's just incredibly strange to see becuase this area is usually full of guests, performers, and more, when the show is running.
Aerial look at Fantasmic, which seems to be collecting rain water. pic.twitter.com/PYqZgi9GTy

— bioreconstruct (@bioreconstruct) June 26, 2021
In September, bioreconstruct showed some more photos of the area, and it looks like there's quite a bit of action going on as some refurbishment efforts take place.
Aerial look at the refurbishment of Fantasmic. pic.twitter.com/iGj0XtDxsh

— bioreconstruct (@bioreconstruct) September 11, 2021
Disney hasn't announced a reopening date for this show yet, but we're on the lookout for more updates.
And that's a look at some things that are or have been abandoned in Disney World over the years. Considering we typically only see things that are being built or have been finalized in Disney World, it is fascinating to get a glimpse behind the curtain at things Disney or others have simply left behind.
Which of these abandoned things would you like to have seen (or would you like to see) completed, restored, or resurrected? Tell us in the comments!
Join the AllEars.net Newsletter to stay on top of ALL the breaking Disney News! You'll also get access to AllEars tips, reviews, trivia, and MORE! Click here to Subscribe!