A recent blog published in AllEars, titled 15 Things That Don't Make Sense at Walt Disney World, piqued my interest.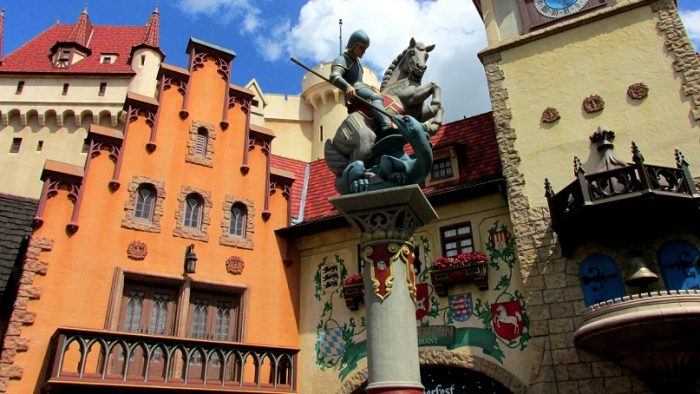 That being said, I'd like to take a deeper dive into two of the topics mentioned to shed additional light and provide a historical Disney perspective.
The first is: Why aren't there more World Showcase pavilions?
The short answer is: Money.
When EPCOT opened on October 1st, 1982, there were nine pavilions in World Showcase: Canada, United Kingdom, France, Japan, the United States, Italy, Germany, China and Mexico. Norway and Morocco would be added a few years after the park opened.
Even today, there are still large swaths of land around the World Showcase lagoon where pavilions could be added.
"The reason we did the World Showcase like we did," the late Marty Sklar, former head of Walt Disney Imagineering, told me in 2012, "with those empty pieces, was because we wanted to be able to come in from the back to build other buildings, like we did with Norway, like we did with Morocco. They were easy to do then, and they still could be easy."
The main sticking point to adding more pavilions is securing financial backing.
"These ideas cost a lot of money," was Marty's succinct way of putting it.
Most folks don't realize that the World Showcase pavilions are not sponsored by the countries they represent, or by Disney, for that matter. They are financially supported by corporations within each country.
According to Sklar, "There's an organization called the Bureau of International Expositions (BIE) and their rules are that no country tied to their organization can be in a permanent world's fair … for more than one year."
That rule virtually eliminated countries from participating in EPCOT.
"If you notice, you don't see any flags flying in front of countries in the World Showcase," Sklar said. "There's no nation representation."
There is one exception: Morocco. "When the king speaks, that changes everything — so Morocco is there as a country," Sklar said. "The king decided he wanted to be in, but he's probably not a member of the BIE."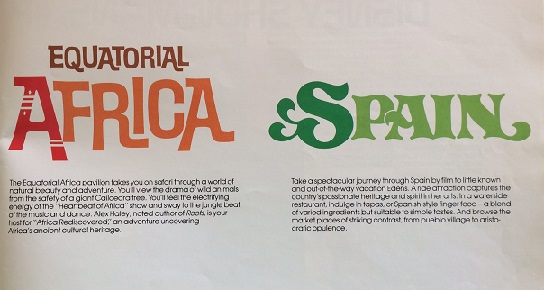 In order for any countries to join the World Showcase fold during EPCOT's planning stages, they needed corporate sponsorship. For example, the United Kingdom pavilion is sponsored by R. Twinings and Company, Royal Doulton and Pringle of Scotland.
"These projects are so expensive," Sklar added. "Without the sponsors, particularly in those days, you couldn't do those kinds of things. Disney didn't have the wherewithal to finance something like that by itself."
And remember, as the EPCOT project was in full swing in the late 1970s/early 1980s, so too was Disney's commitment to Tokyo Disneyland, which was being planned and developed at roughly the same time.
IDEAS TO FILL THE SPACES IN WORLD SHOWCASE
As far as filling in the blank spaces around World Showcase, Sklar had some specific suggestions.
"I'd love to see them have something from South America. And I'd love to have Australia. We've got enough Europe. I think, some other parts of the world would be great. But you know it's a tough go."
And by that, he meant financially. Disney has tried to add countries to World Showcase. On the drawing board in years past have been pavilions representing Israel, Denmark, Costa Rica, Spain and Equatorial Africa.
"We looked into Costa Rica, and we did several different versions of a Denmark pavilion because we wanted to do a Matterhorn-type thrill ride there," Sklar said. "But we just couldn't sell them."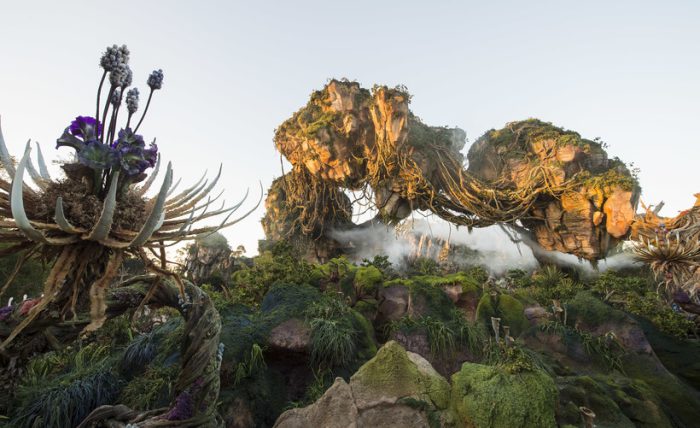 Money also played a role in Disney's selection of Avatar for placement in Animal Kingdom. Back in 2011, I attended a "Dinner and Conversation" fund-raiser which was headlined by none other than Marty Sklar.
During a question-and-answer session after dinner, the subject of Universal Studios' Wizarding World of Harry Potter came up. According to Marty, Disney made the first overtures to Harry Potter author J.K. Rowling about producing a theme park attraction based on the mega hit movie series. "But she (Ms. Rowling) just wanted way too much money," he said, thus opening the door for Universal.
THE LOGICAL CHOICE FOR HARRY POTTER PLACEMENT
As for where Disney might have located a Harry Potter ride: "I guess Hollywood Studios would have been the logical choice," Marty said.
After passing on a Harry Potter attraction, Disney watched – no doubt with a heaping degree of envy – as Universal, its Orlando neighbor and chief theme park rival, turned the world-famous film franchise into a huge money-maker, the first phase of which opened in 2010.
As Disney seemingly sat idly by, large crowds flocked to Hogwarts and Gringotts. Disney, though, was making moves behind the scenes to beef up its own inventory … and to ensure that it wouldn't get burned again by passing on a lucrative movie franchise [at the time of the Disney-James Cameron collaboration, Avatar was a world's highest-grossing movie].
PIXAR, MARVEL, AVATAR, STAR WARS ACQUISITIONS
In 2006, Disney purchased Pixar Animation, allowing the two companies to build on the success of Toy Story, Finding Nemo, Cars, etc.
In 2009, Disney bought the rights to the Marvel Entertainment Group and its out-of-this world stable of superheroes. In 2011, Disney announced a partnership with Cameron and his Lightstorm Entertainment group to build an entire land based on the 2009 blockbuster Avatar. In 2012, Disney purchased the rights to George Lucas' Stars Wars and Indiana Jones franchises.
New attractions and new lands have sprung up in Disney parks worldwide, all associated with these acquisitions. As to why Disney would choose to place Avatar in Animal Kingdom, former Imagineering creative director Joe Rohde explained: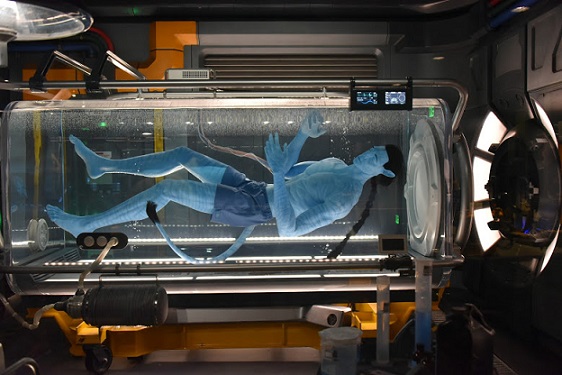 "When I think about the Avatar story and Disney's Animal Kingdom, I see the value systems that underlie both. We have the opportunity to tell that story in a way that will make the Avatar experience feel like a natural part of Disney's Animal Kingdom. Avatar is a uniquely suited property to live at Animal Kingdom."
Indeed, many of Animal Kingdom's themes – ecology, conservation and respect for nature – permeate throughout the Avatar film. But the placement goes a little deeper. And again, money was a factor.
When Rohde and his team were in the process of developing concepts for Disney's fourth theme park in Florida in the 1980s, they hit upon the idea of telling the story of the world's animals: Living, extinct and mythical.
LAND FOR MYTHICAL CREATURES RAN OUT OF MONEY
Much planning, time and effort came into play in the creation of Animal Kingdom lands devoted to living and extinct creatures. But when it came time to devote a land to mythical beings, the project ran out of money.
Ideas for that land, known first as Mythia, then Beastly Kingdom, included attractions featuring the monster Kraken, a unicorn maze, a dragon … and even Jim Henson's Muppets.
Those concepts were scrapped in favor of a more cost-friendly area called Camp Minnie-Mickey, which was little more than a character photo-op area. Its lone attraction was Festival of the Lion King.
When Cameron and Disney cemented their collaboration, Camp Minnie-Mickey – the very land first proposed to house mythical creatures – was the perfect setting for Pandora. And Festival of the Lion King was moved to a more appropriate setting in the Africa section of the park.
Pandora: The World of Avatar opened in 2017 to rousing reviews. That land featured an entire stable of mythical creatures, from Na'vi, to stingbats, to Ewya to flying banshees.
Chuck Schmidt is an award-winning journalist who has covered all things Disney since 1984 in both print and on-line. He has authored or co-authored seven books on Disney, including his Disney's Animal Kingdom: An Unofficial History, for Theme Park Press and available on Amazon.com. He also has written a regular blog for AllEars.Net, called Still Goofy About Disney, since 2015.