We're well into the holiday season at Disney World, but we're just now kicking off the busy season for travelers!
This week is Thanksgiving break for many Americans, meaning crowd levels and wait times are likely going to skyrocket in the next few days. And since some people are already out of school and off of work, the mania has already begun!
Disney Park Pass Reservations
Disney Park Pass availability is looking pretty slim for the remainder of November, more booked up than we've seen it in a while. Currently, today, tomorrow, and Friday the 26th are booked up at all four parks for theme park ticket guests and resort guests.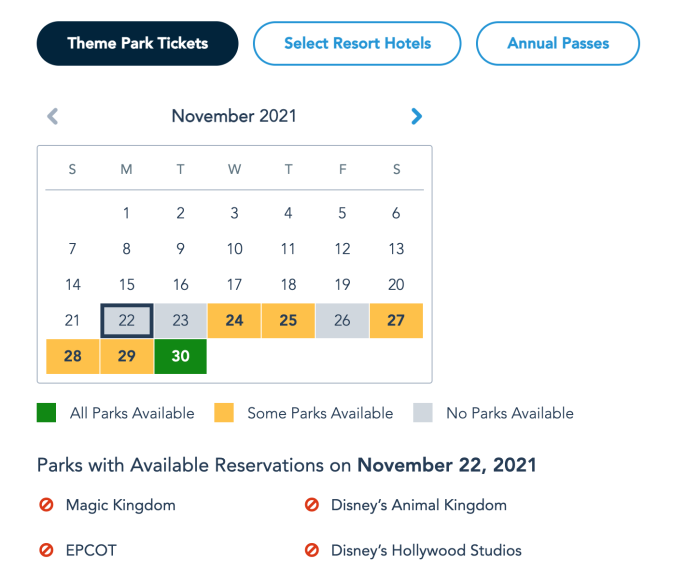 On Wednesday, Thursday, and Saturday of this week, the only park available is EPCOT. Magic Kingdom is booked up completely on November 28th and 29th, and all four parks aren't available on the same day until November 30th.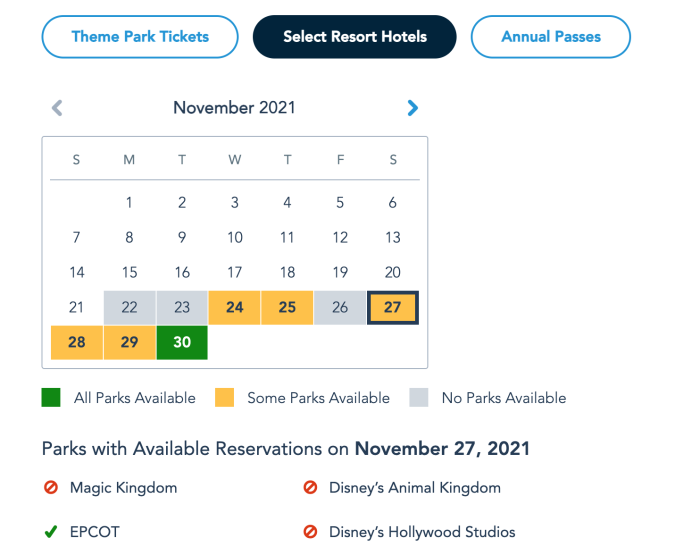 As far as Annual Passholders go, the parks are completely booked today and tomorrow, with limited availability throughout the rest of the week. Park Pass options are changing constantly, especially at the last minute, so we recommend checking repeatedly if there's a certain park you're searching for.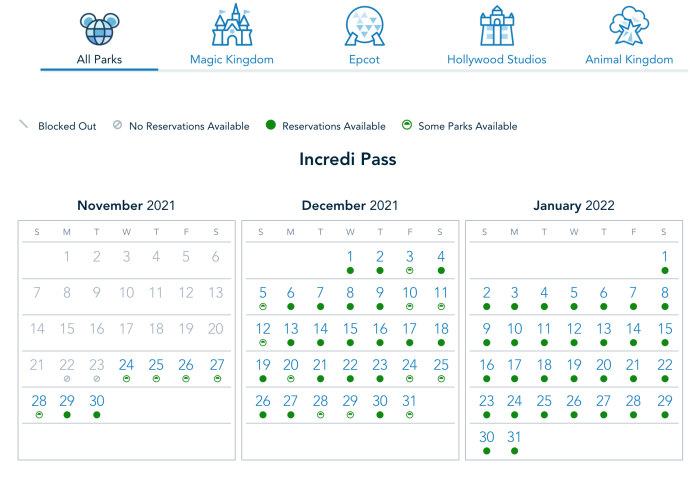 Wait Times
If you're all about getting the most bang for your buck during your Disney World trip, then you'll definitely want to know about the wait times so far this week. They'll likely continue to climb throughout the week, but starting with Sunday, things were already looking fairly busy.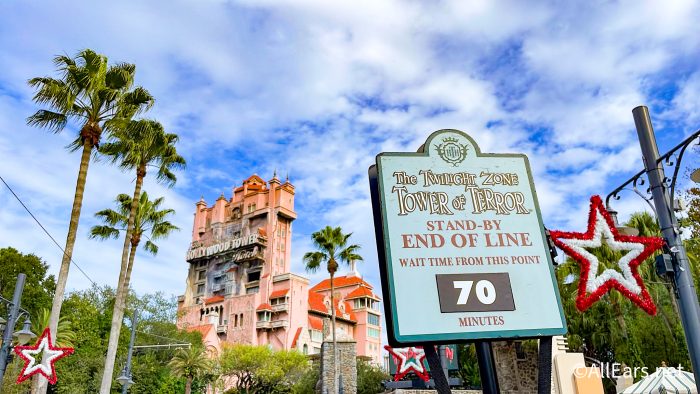 By noon on Sunday the 21st, more than half of Magic Kingdom's rides had wait times of 40 minutes or higher. Things mellowed out a little bit after that, then picked up again closer to dinnertime, with around ten rides having projected wait times of 45 minutes or more throughout the evening.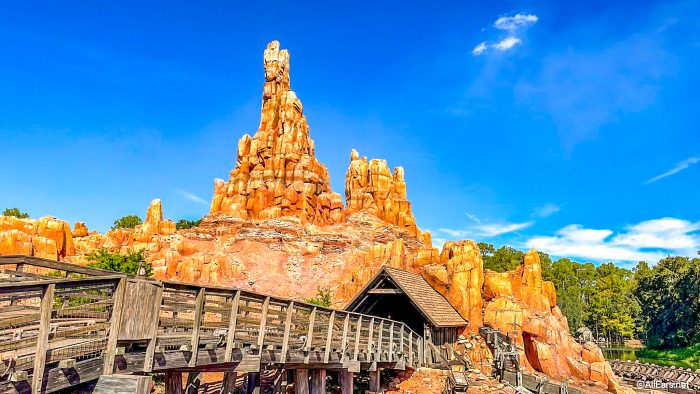 EPCOT was just as popular at noon. Soarin, Test Track, and Frozen Ever After all had waits of more than an hour, but Spaceship Earth was the big surprise — it was posted at 40 minutes! These wait times stayed relatively similar throughout the rest of the day, except that the shorter wait times slowly climbed up to 20+ minutes each and at one point, Frozen Ever After skyrocketed to 120 minutes.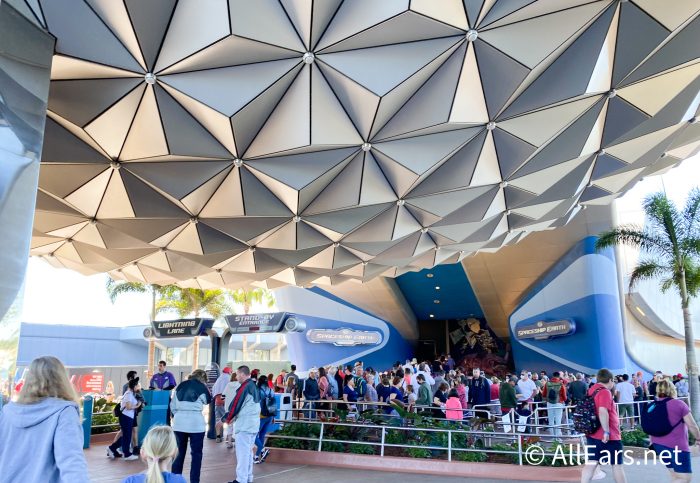 Hollywood Studios was also incredibly busy around the middle of the day. At noon, you'd have to wait more than 70 minutes for seven different rides. The park only has 2 other rides besides those, and they were both 45 minutes each! The only thing you could do that was relatively short was Muppet*Vision 3D, which was 10 minutes of wait time.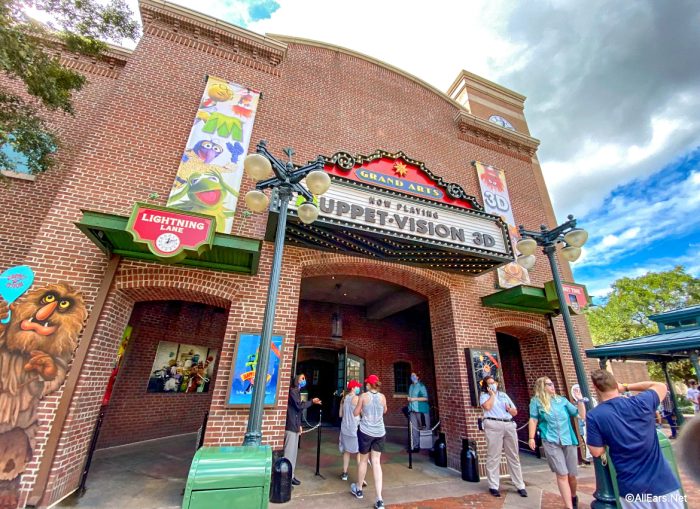 But which park was the most surprising? Animal Kingdom! On Sunday, there was one point mid-afternoon where Dinosaur, Expedition Everest, Kilimanjaro Safaris, and Na'vi River Journey were all longer than an hour, with Avatar Flight of Passage coming in at a whopping 2 hours and 15 minutes! The wait times here remained unusually high the whole day.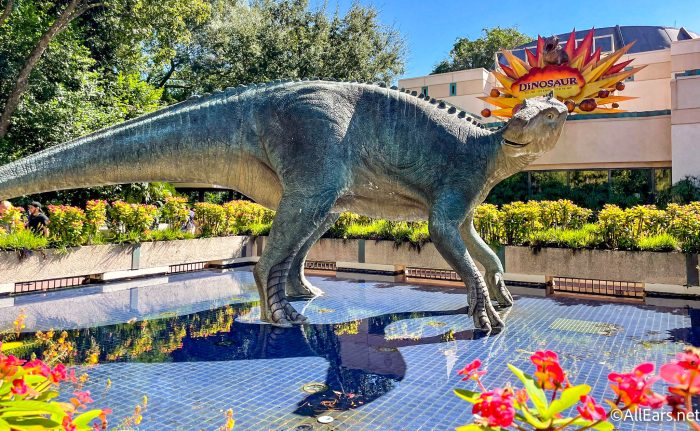 So has the trend carried over into today? Well, looking at the wait times at 3PM shows that most Magic Kingdom attractions have at least a 40-minute wait, with Jungle Cruise and Seven Dwarfs Mine Train topping the list at 90 minutes and 120 minutes respectively. At EPCOT, both Test Track and Frozen Ever After are posted at more than an hour and a half, but the real surprise is the 45-minute wait for Mission: SPACE and the 30-minute wait for The Seas with Nemo and Friends.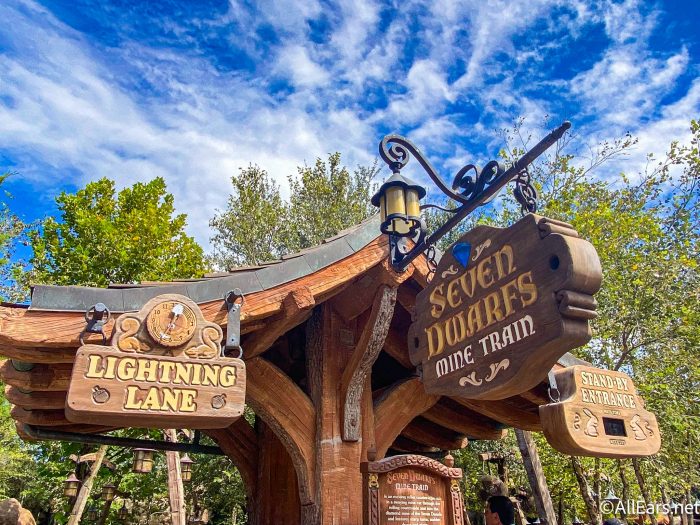 Every ride at Hollywood Studios currently has a posted wait of more than 45 minutes, with Rise of the Resistance topping out at three hours! At Animal Kingdom, things are a bit milder than yesterday, but four rides still posted at an hour or more: Expedition Everest, Na'vi River Journey, Kilimanjaro Safaris, and Avatar Flight of Passage.
On Tuesday, wait times continued to rise, with Jungle Cruise holding steady with a 75 minute wait for most of the day, topping out at 90 minutes (keep in mind that the ride is currently in its limited-time holiday overlay, Jingle Cruise, which could be a factor for the higher wait times).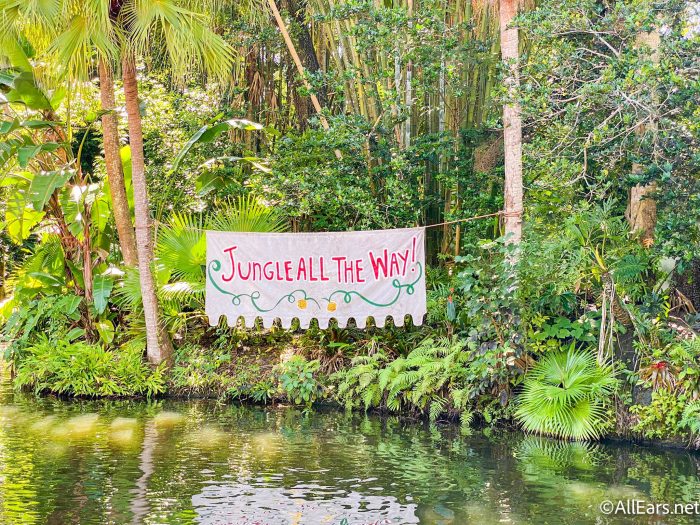 Over at EPCOT, Frozen Ever After had a nearly 2-hour wait all day long, with the wait time only dropping to 95 minutes just before park closing. Even the wait times for less-popular EPCOT rides like Gran Fiesta Tour and Journey Into Imagination climbed up to 35 minutes.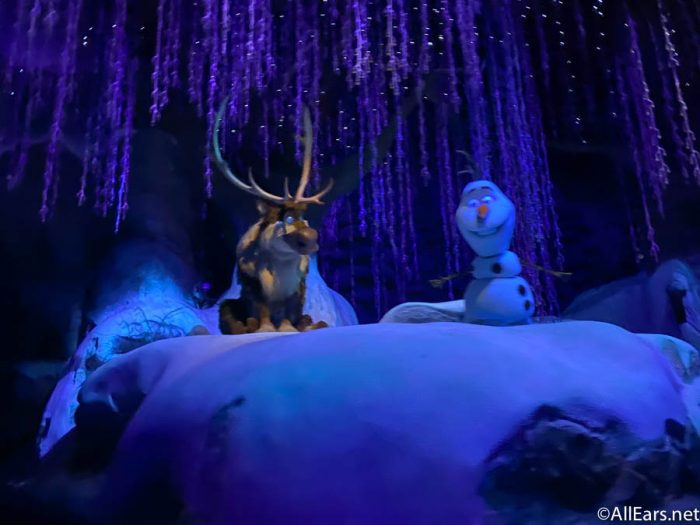 At Disney's Hollywood Studios, Rise of the Resistance continued to dominate the wait time game, not dropping below a 2-hour wait all day on Tuesday for any of the times that we checked, and climbing as high as 190 minutes — over a three-hour wait — at one point during the day.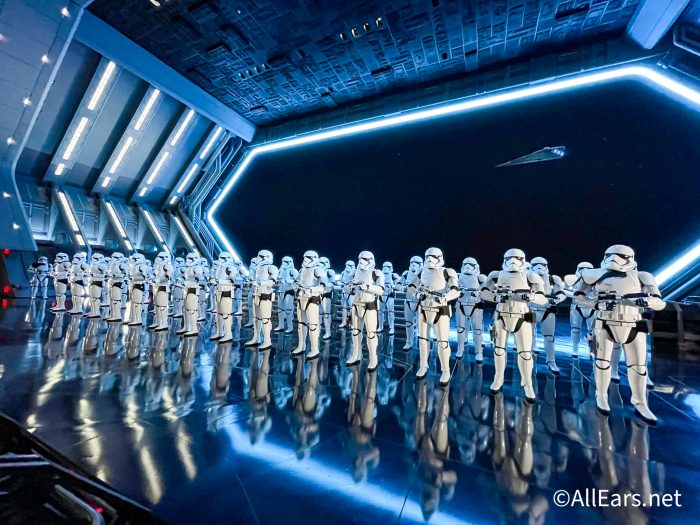 At Disney's Animal Kingdom, Flight of Passage nearly hit a three-hour wait with wait times topping at 170 minutes on Tuesday. It's sister Pandora attraction, Na'vi River Journey, saw wait times as high as 105 minutes.
Don't forget that if a ride experiences any down time, it will likely have a direct impact on the wait time for any nearby attractions. For example, Splash Mountain had a temporary moment of downtime on Wednesday, which caused the standby queue at Big Thunder Mountain Railroad to grow pretty quickly.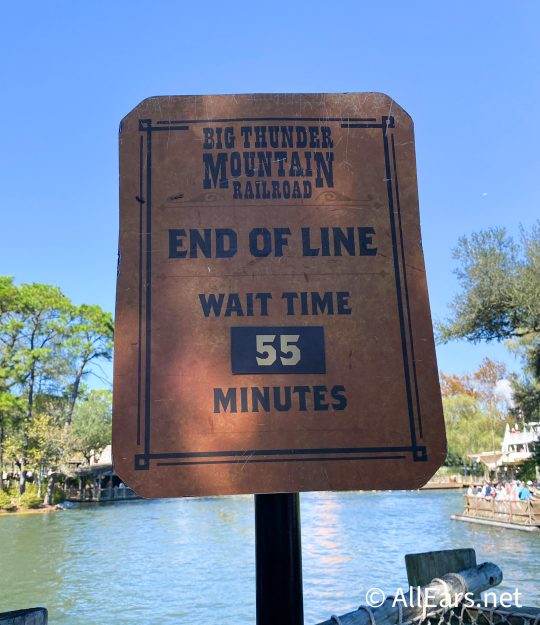 We'll see where things go throughout the rest of the week, but if this is where we're starting, we highly recommend having a plan going into your park day. Make sure to arrive as early as possible and if you really want an advantage, consider investing in Disney Genie+ or the Individual Lightning Lane Selections.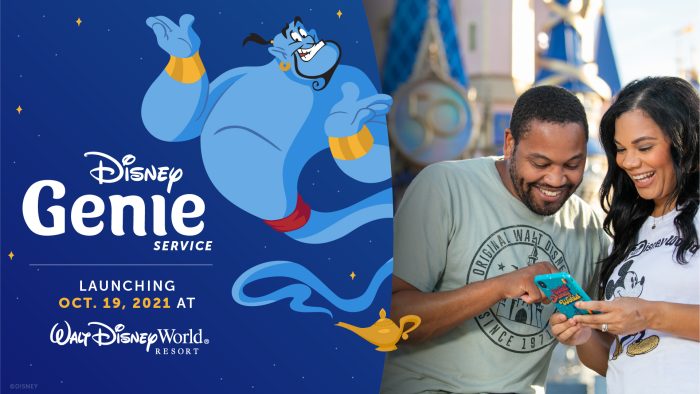 Crowds
Now let's move on to crowds! In the past few days, we've already been seeing crowd levels to match those high wait times, making it difficult sometimes to navigate the parks.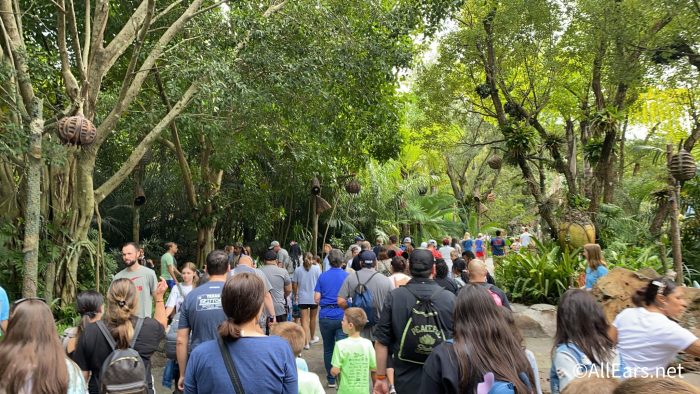 Narrow walkways will definitely be more challenging to traverse, while wide-open spaces should still offer some ease of navigation. Make sure to be aware of your surroundings while walking around!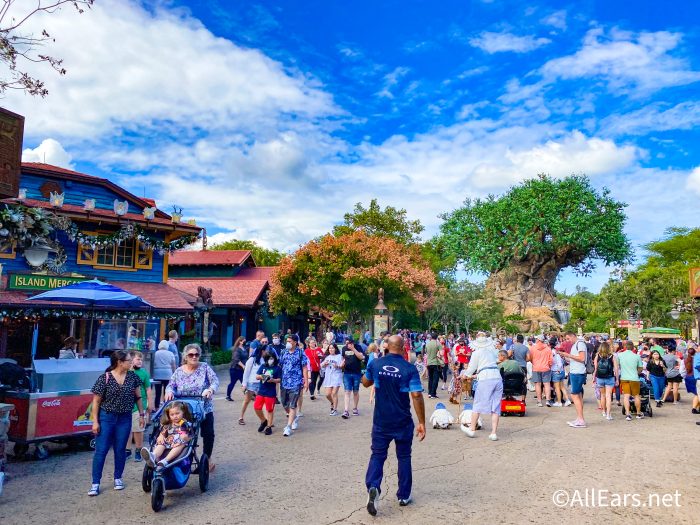 Keep in mind that you may experience bottlenecks in certain areas of the parks. They're more common in the smaller parks like Hollywood Studios and Magic Kingdom, but we often find them in parts of EPCOT's World Showcase as well.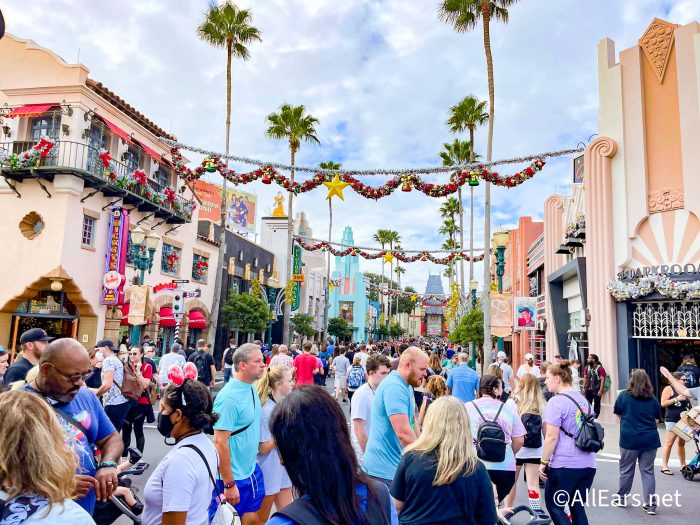 Magic Kingdom's hub area (in front of the castle) is pretty consistently busy, and you may want to consider staking out a spot for cavalcades to get a good view. You definitely won't want to wait until the last minute to snag a fireworks spot if you're visiting during the holiday season!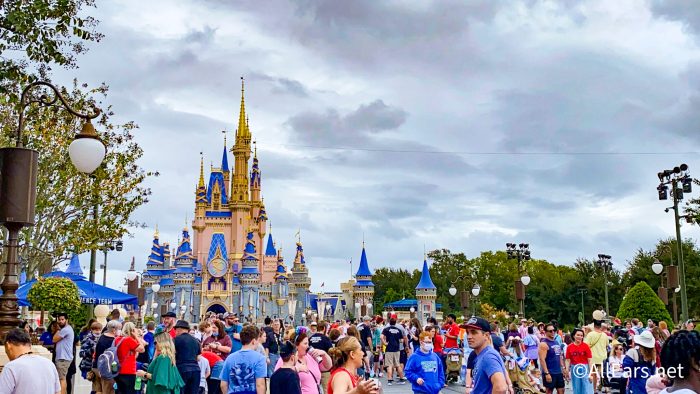 And it's also important to remember that it will likely be most crowded in the newer areas of the parks. Pandora, Galaxy's Edge, and Toy Story Land can all get pretty backed up and flooded with tourists who want to check out the latest that Disney World has to offer.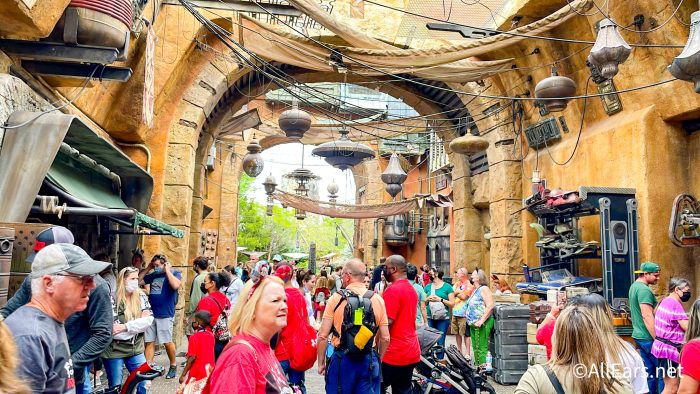 While we have been spotting a few places in the parks where the crowds tended to thin out…
…those open walkways are few and far between this week.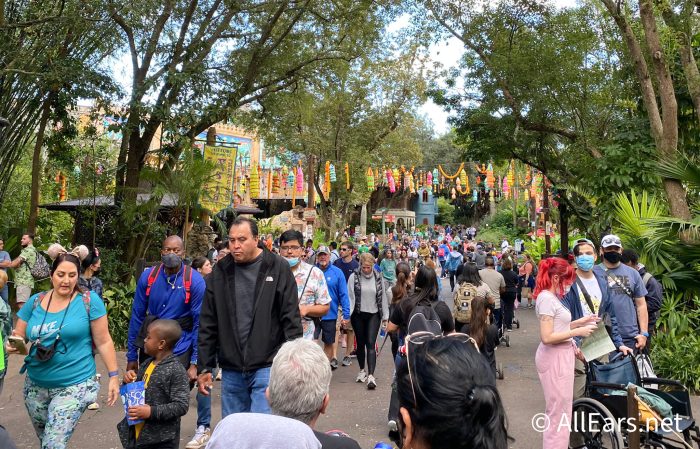 We've noticed a lot of long, extended queues at the theme parks this week. While visiting Animal Kingdom on Tuesday, we saw that the queue for Expedition Everest stretched all the way to Theater in the Wild, where Finding Nemo: The Musical used to perform.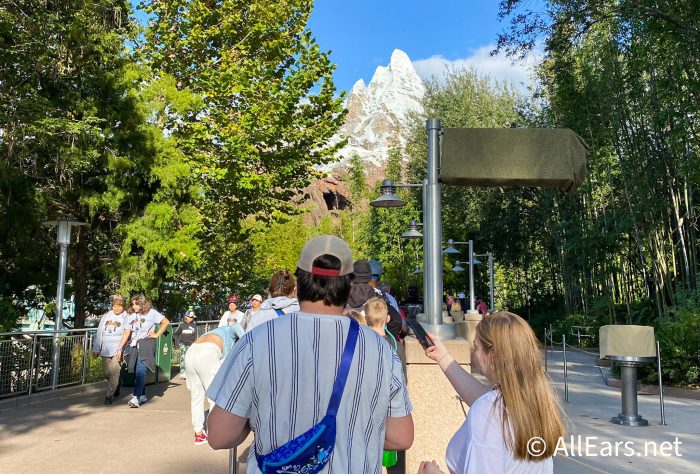 Those other areas of congestion continue to feel…well, congested, so make sure to pack your patience!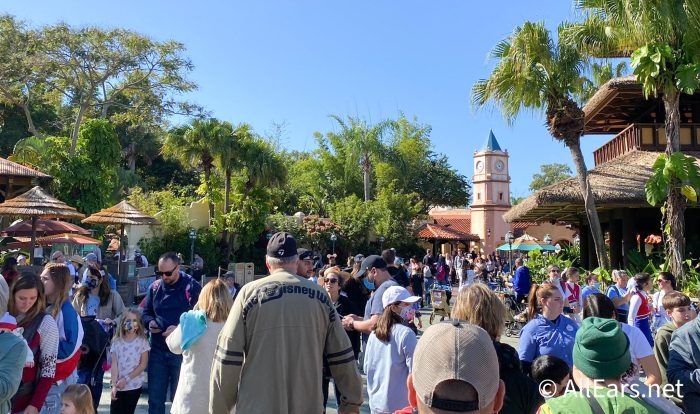 The next few days are certainly going to be an experience, and we'll be there to walk you through all of it. Stay tuned to AllEars for the wait times, crowd reports, and important news you need to know from Disney World!
When is your next trip to Disney World? Tell us in the comments!
Join the AllEars.net Newsletter to stay on top of ALL the breaking Disney News! You'll also get access to AllEars tips, reviews, trivia, and MORE! Click here to Subscribe!