This week was my first time stepping into a Walt Disney World theme park in four months.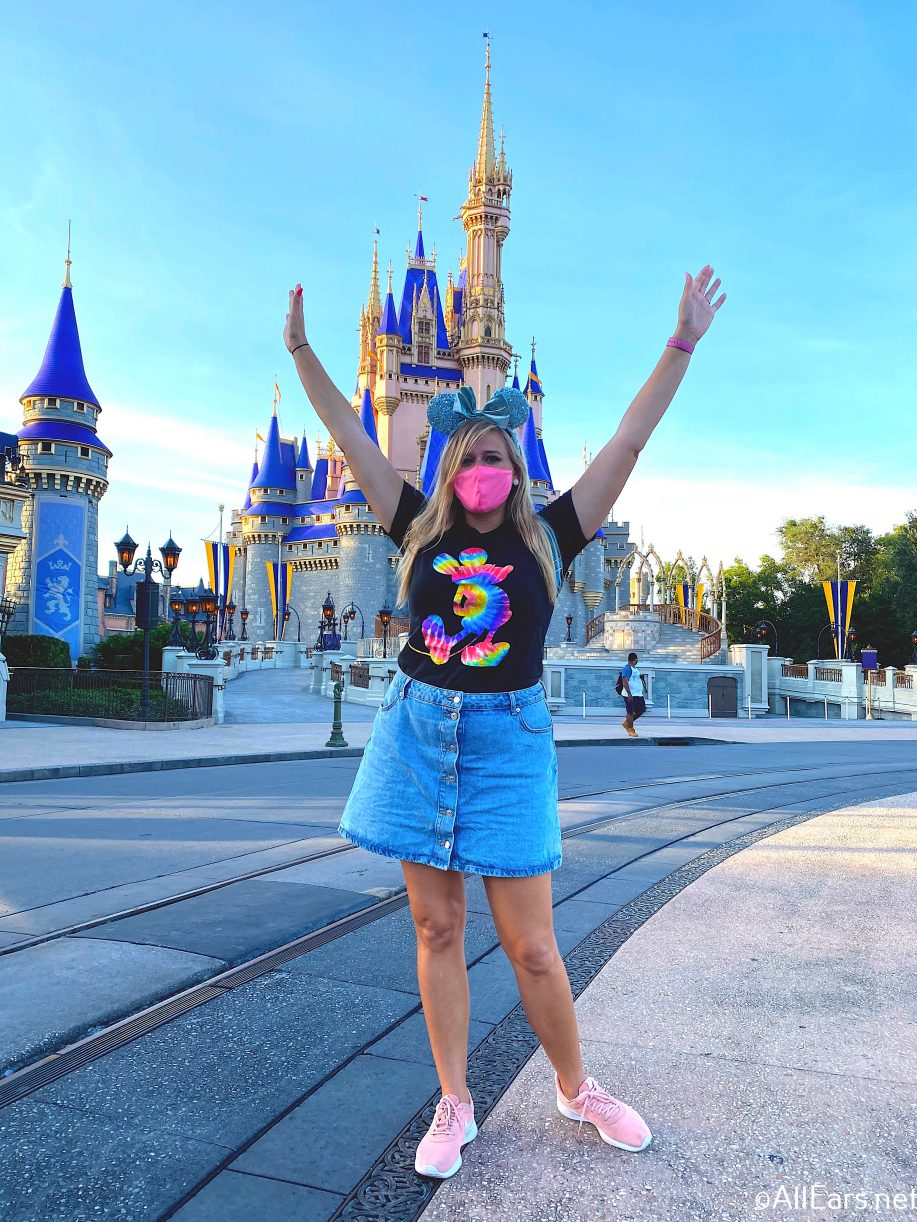 It felt surreal. Like I'd been gone forever, but also like I never left. (Except the Castle looks completely different.)
I spent the day running around just like I always do — but this time…I had on a mask. When I posted a photo on Instagram and asked for your questions about the reopening of Disney World, "What's it like to do Disney in a mask?" was the most asked. (Behind "did you cry?." Answer: yes, duh.)
So here we go, here's my answer to the BIG question (in addition to "did I feel safe" and "is it still magical?"). But before we get into it — keep in mind it's not necessarily a simple answer. Buckle up.
This Is What It's Like to Do Disney in a Mask
First things first: FLORIDA IS REALLY HOT. Like…really, really hot. Going outside feels like stepping into a sauna on the surface of the sun. And it's a thick, swampy heat. 100 degrees in Arizona and 100 degrees in Florida are not the same thing. Anyone that's been here in the summer knows I am not being dramatic. It's shocking and abrasive if you're not used to it.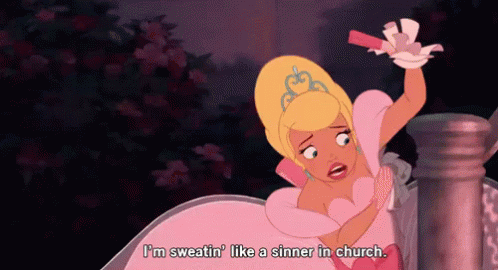 So is wearing a mask in the Florida heat, hot? YES. Of course it is. But is the mask to blame for being hot? In my opinion — no. It certainly doesn't help things, but I can't say the mask is why I'm hot. Florida in July is why I'm hot. To me, the mask isn't a huge deal — in all honesty, I usually forget it's on my face after a few minutes.
But keep in mind, I am very used to trekking around theme parks in the Florida heat — and at this point I am very used to wearing a mask in said heat. Since May 20th, I've been at Disney Springs (and starting a few weeks later, Universal Orlando) quite frequently since they've reopened as it's my job to report on theme parks. So by the time I did a day of Magic Kingdom in a mask, it wasn't anything new to me.
Is it better without a mask? Obviously. But like it or not, those are the rules right now and if you want to go, you have to wear one.
I say all of that to remind you why my personal experience is quite unique from most people. I have a job that requires me to visit the Most Magical Place on Earth and Wizarding World on a very regular basis (and yes, it's the best job ever IMO). But not only that, I am an annual passholder that lives 20 minutes away from the theme parks. If I get too hot, my mask gets soaked, or the crowds become too much — I can leave. When I go to Disney World, it's not (usually) to celebrate a milestone birthday, or an annual family vacation. I haven't saved for years for a trip of a lifetime. I go almost every day so that we can make sure your special trips are perfect.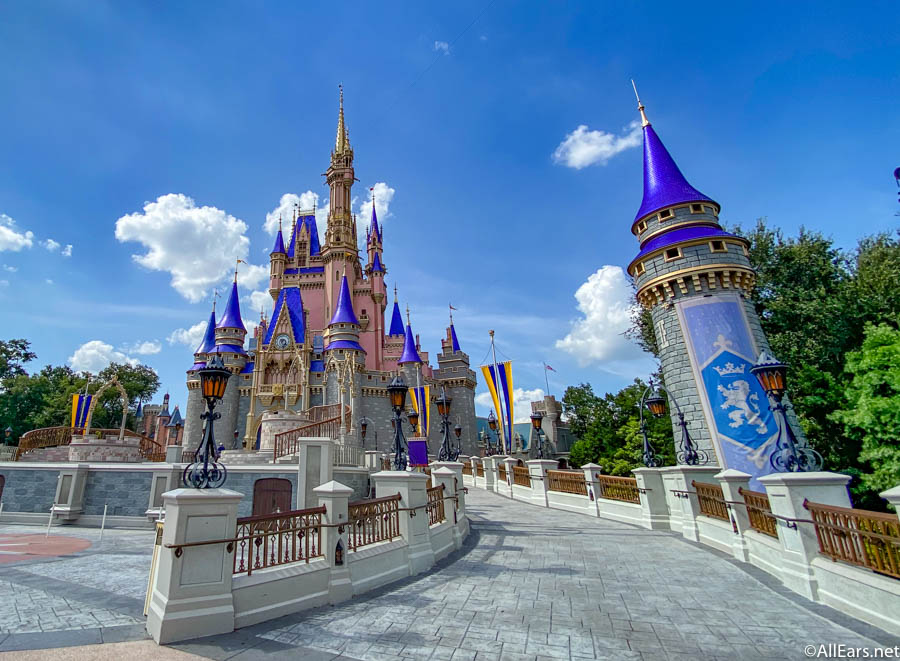 I also don't go with children. I'm not a parent so I don't pretend to give good parenting advice or know much about them…but I do know, kids are particular. One of my teammates told me that her son, who normally is totally fine with a mask, had a full-on meltdown in Costco because a new one wasn't tied on just right.
I think with anything, it's going to vary from kid to kid, or moment to moment. You have to know your kids — but if your child doesn't want to wear one to the grocery store without a battle, think about doing that all day long at Walt Disney World.  (Don't forget, this is also the place where you're off schedule and eating 99% sugar. Meltdowns are an often-not-talked-about but very real occurrence. Adults included.)
Beyond masks, kids love to touch everything. When I went prior to the closure with my nephews, not one railing was left untouched. In a time when it's wise to keep your hands to yourself — how easy is that going to be with kids? I am not here or able to make your decision about visiting now, rather to highlight things you might not normally think about when booking a vacation.
Which brings me to my next point: did I feel safe?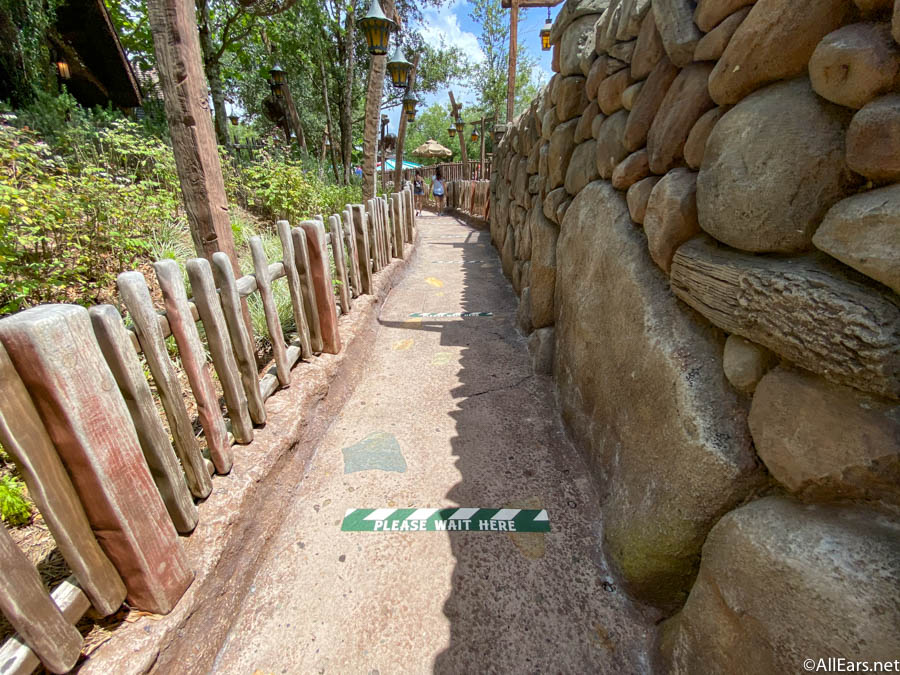 First, let me explain the safety measures I saw in place. There was hand sanitizer at the beginning and end of each attraction, in every restaurant, and scattered throughout the park. Markers are placed in every queue and merchandise location to physically distance guests who are waiting at least 6 feet apart. Certain attractions have cut elements like pre-shows or interactive areas. There is mobile check in for restaurants, QR code menus and mobile order. Prior to even getting in there are temperature checks. And of course, masks are required — and enforced.
Disney has implemented every practical safety measure they can. And they have done a tremendous job.
BUT…
I am hesitant to answer the question. At this point, I have only been to two very low capacity previews.  It's not Disney I am worried about when being safe…it's the other people. 
I am worried that guests will not comply with the mask rules. I am nervous that when a Character Cavalcade comes by, guests will run and crowd the street because it's second nature. I am worried that with more guests allowed in, it will be harder to distance in congested areas.
So while I felt VERY safe at the previews, my true answer to that question will have to wait until I've been in an officially reopened Magic Kingdom.
And the last part of this equation: does it still feel magical?
In a word, yes. But it's not the same.
I loved waving to Peter Pan and Buzz Lightyear during the cavalcades and socially distanced greetings, but it wasn't the same memory as actually meeting them. I enjoyed seeing Mickey at Topolino's Terrace, but he didn't stop at my table.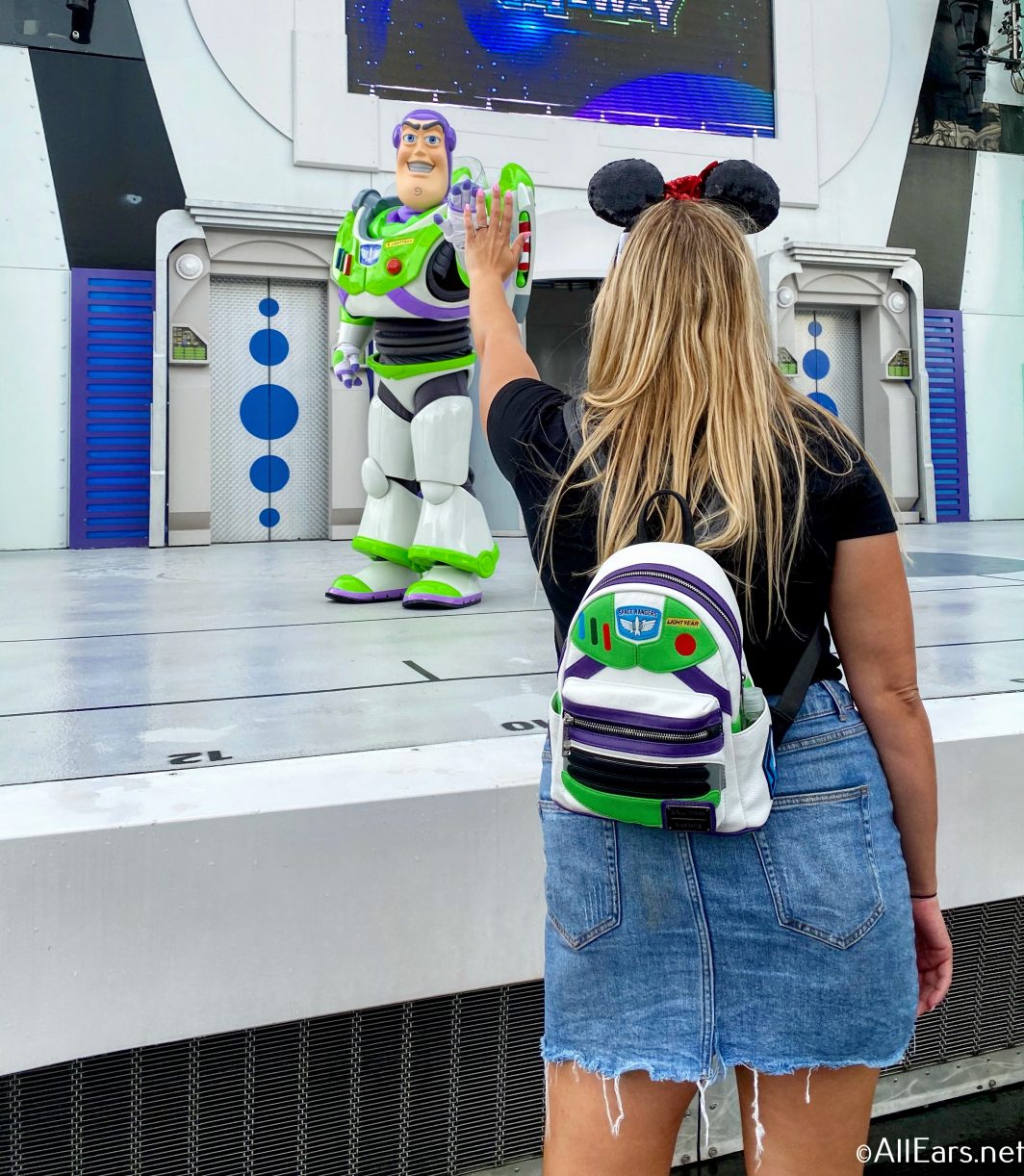 It also felt very weird to leave at 7PM while it's still light out — and without fireworks to cap the day.  I loved seeing the Philharmonic, but Main Street felt a little empty without the Dapper Dans. I already know I'll leave my first Animal Kingdom day with a Festival of the Lion King sized hole in my heart. And I'll miss ending a day at Hollywood Studios with Fantasmic!
I know they'll be back, but for many people, this will significantly change their Disney experience.
I still don't think I would recommend this Disney World for your first visit, your trip you've been saving for years to take, or your trip of a lifetime. There's just too much missing and too much to worry about in the world.
All that said, of course there was still magical in the Magic Kingdom. The Cast Members were outstanding, the characters were adorable (I mean, ANGUS WAS THERE GUYS), and that Mickey Bar was the best thing I've ever eaten. I cried riding Peter Pan's Flight and was the only person on my Dumbo.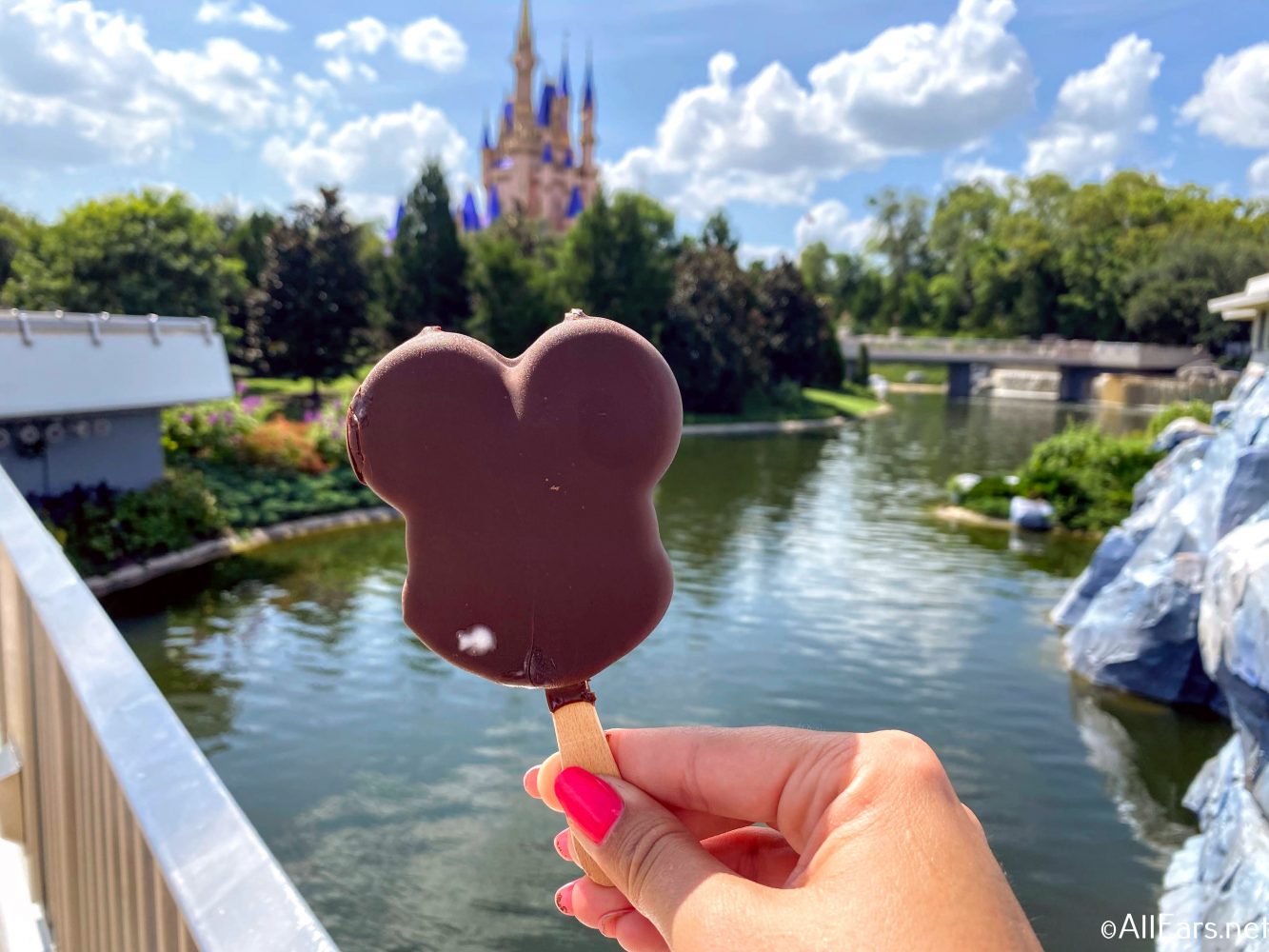 I trusted that Disney would still spread joy in their parks right now, even if it doesn't all look the same as before. And once I stepped off Main Street USA after being there from park open to close, I knew they hadn't let me down. It wasn't perfect without fireworks, the situation is far less than ideal, and it's  overall a confusing time to be… anywhere.
Walt Disney World is always going to be a happy place for so many people, myself included. A piece of fabric in front of my face isn't going to change that — even though what it represents is something that's changed the whole world.