Sun Safety at Walt Disney World
One of the most notable characteristics of a vacation to Walt Disney World is its location in central Florida. This area of the state has a humid subtropical climate, and that means high temperatures and abundant moisture in the air. The Sunshine State lives up to its name most of the time, though, and sun safety is essential while you're exploring the Parks of Walt Disney World.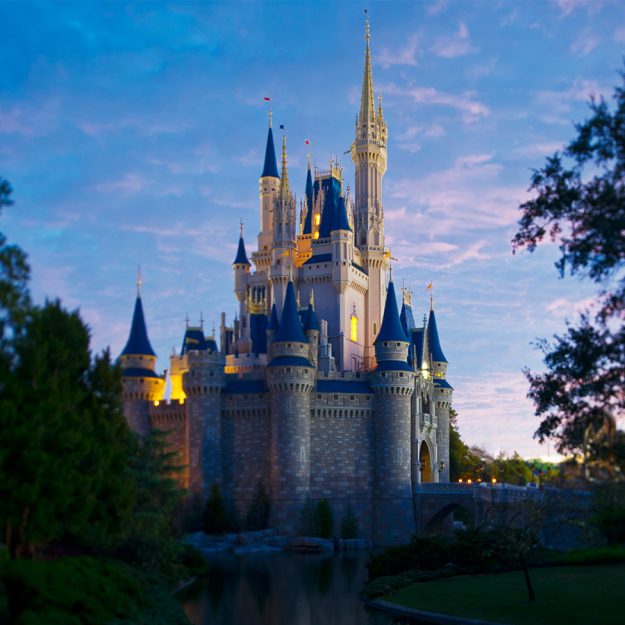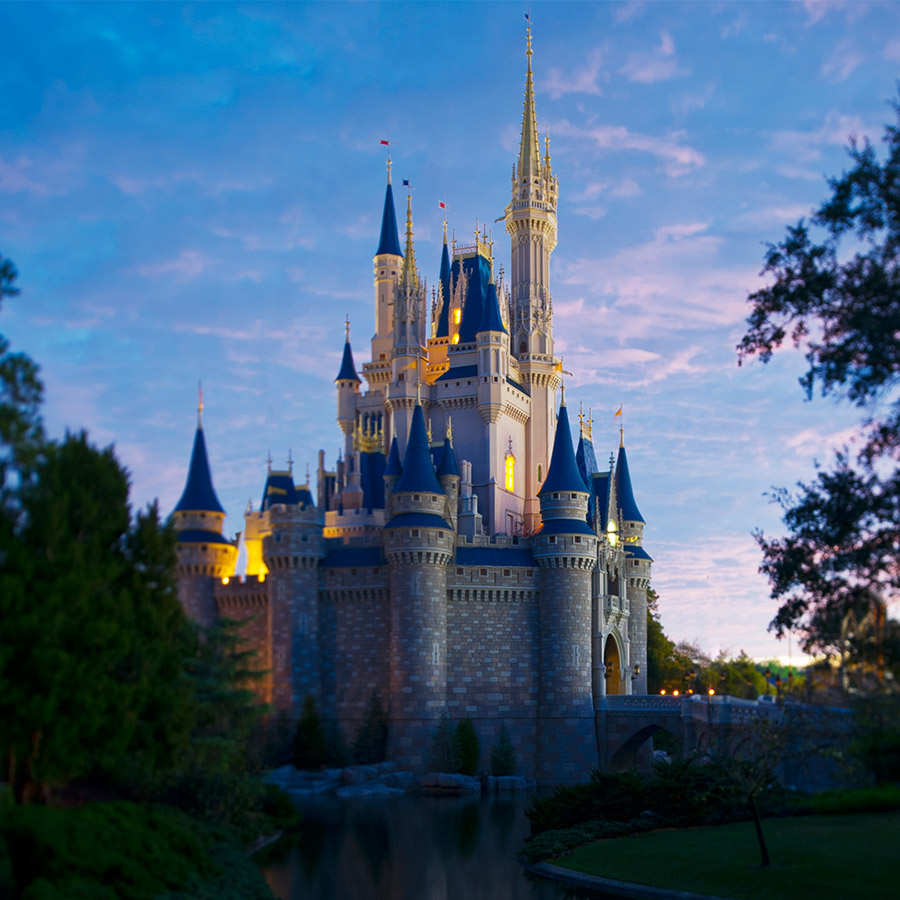 We're sharing some practical tips for managing your time in the sun so that you can
have a healthy vacation

in the Most Magical Place on Earth.
Sunscreen is your Friend
Sunscreen is often seen as the first line of defense for folks trying to avoid the dangerous ultraviolet (UV) rays emitted from the sun — and it is a necessary step. But the American Cancer Society suggests that sunscreen is just one measure humans should take to protect themselves. In fact, ACS says "sunscreen is just a filter — it does not block all UV rays."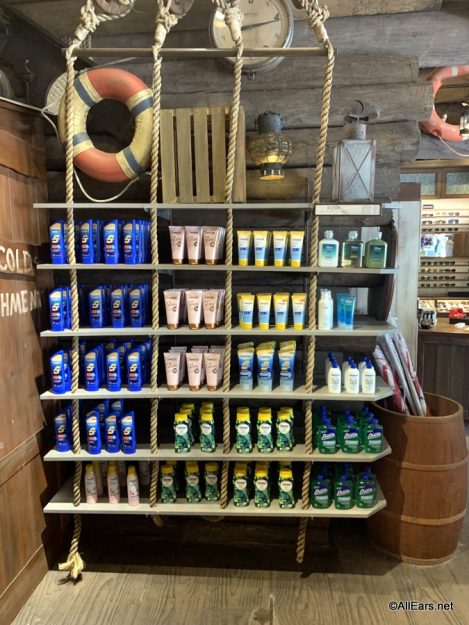 Still, sunscreen is essential any time your skin is exposed to sunlight. For the most comprehensive coverage, select a sunscreen with broad spectrum protection in order to filter both UVA and UVB rays.
You'll also want to opt for an SPF of 30 or higher. The number of SPF refers to the amount of time required for a full minute of UVB exposure to filter through the sunscreen, so SPF 30 will allow in one minute of UVB in 30 minutes. In this way, a higher numbered sunscreen can reduce the amount of UVB that gets through — as long as you are reapplying as directed.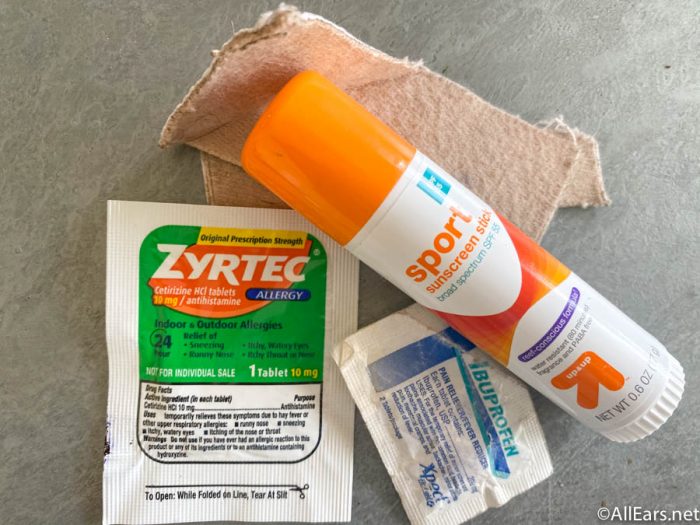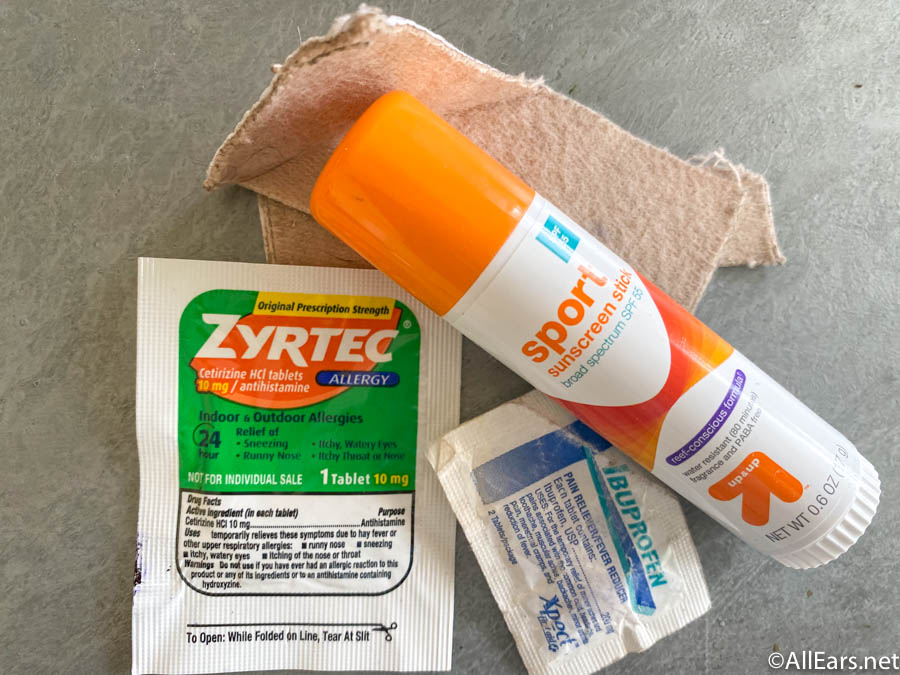 It can be tricky to get those reapplications done when you're in the middle of a crowded Park, but it's worth the effort to protect your health. Find an area away from people and the entrances of attractions, especially if you're using a spray sunscreen. Areas near restrooms tend to have space to spread out.
Don't forget your lips! They're highly exposed, so be sure to use SPF lip balm before you head out the door in the morning, and reapply throughout the day as directed.
If you forget your sunscreen back in your room,  head to the Park's First Aid Station. You'll find some there for purchase, usually both spray and lotion varieties.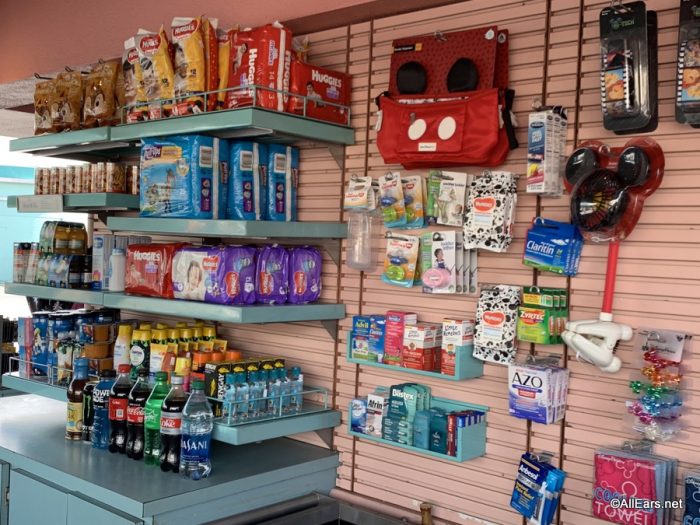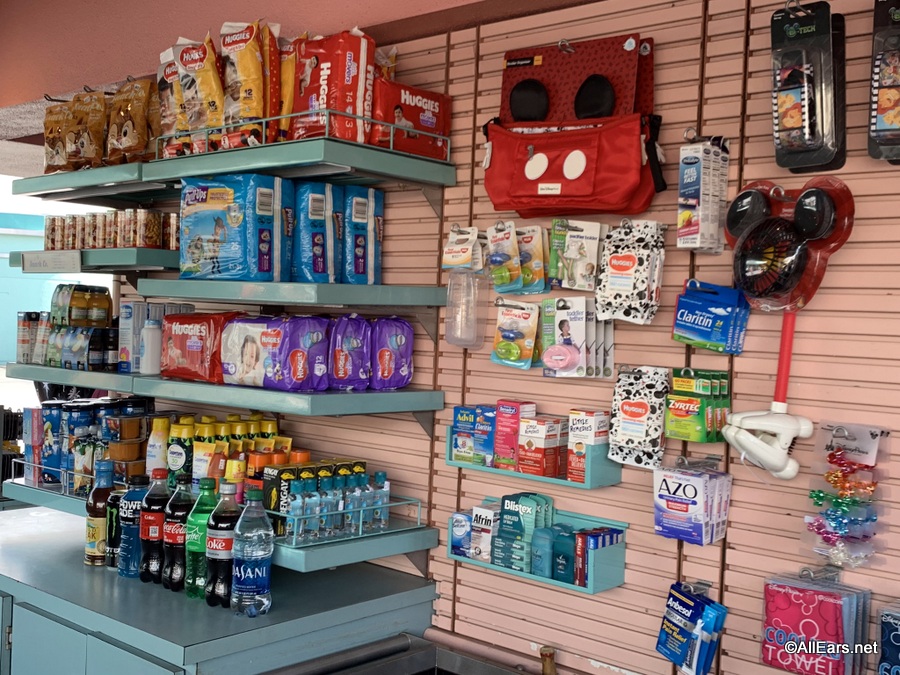 Watch the Clock
UV rays highest mid-morning to late-afternoon (even on cloudy days), so seek some respite from the sun between 10AM and 4PM each day.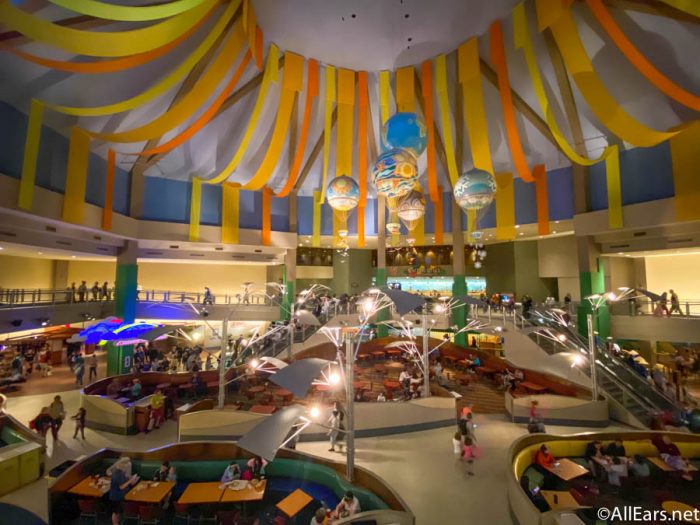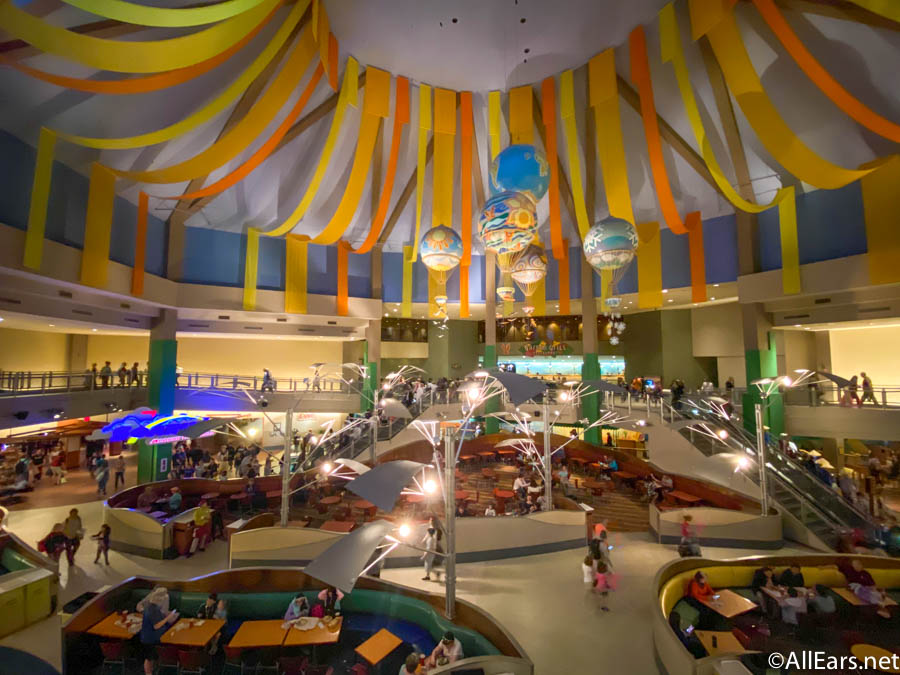 If you're not planning to hide away in your hotel room for an afternoon break, no worries! There are plenty of spots to get away from the sun in the Parks.
Plan to enjoy a few indoor or covered shows in the middle of the day.
Make FastPass+ selections for indoor attractions (or hop into a long covered or indoor queue).
Have an Advance Dining Reservation that will give you an hour or so to relax in the AC — and away from the sun's rays.
Some of our favorite places to get made in the shade are:
Get it Covered
Choose clothing that can help protect you from exposure. Lightweight fabrics — especially those treated to provide UV protection — can add a layer of protection from sun damage. The American Cancer Society recommends "a label listing the UV protection factor (UPF) value (the level of protection the garment provides from the sun's UV rays, on a scale from 15 to 50+)."
Remember that sunscreen is just one line of defense for your skin, and a long-sleeve, lightweight shirt (yes, even in the heat of central Florida) is another important layer of protection.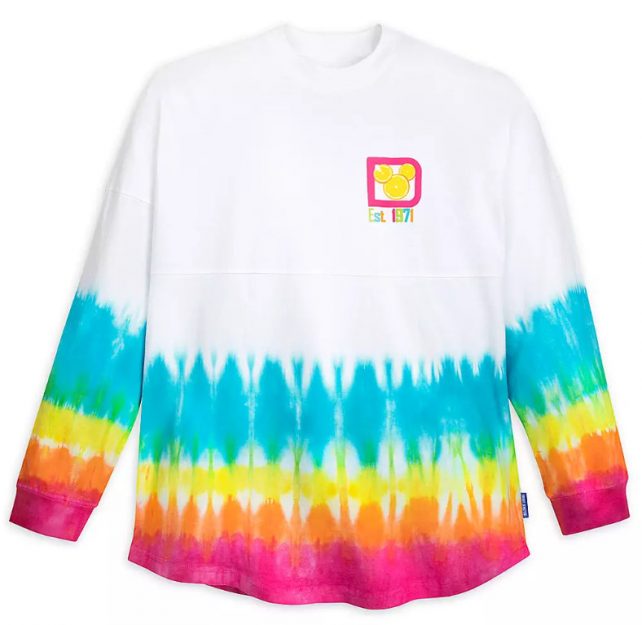 Sunglasses that contain UV treatment can be helpful in protecting your eyes, especially if they have a wrap-around design.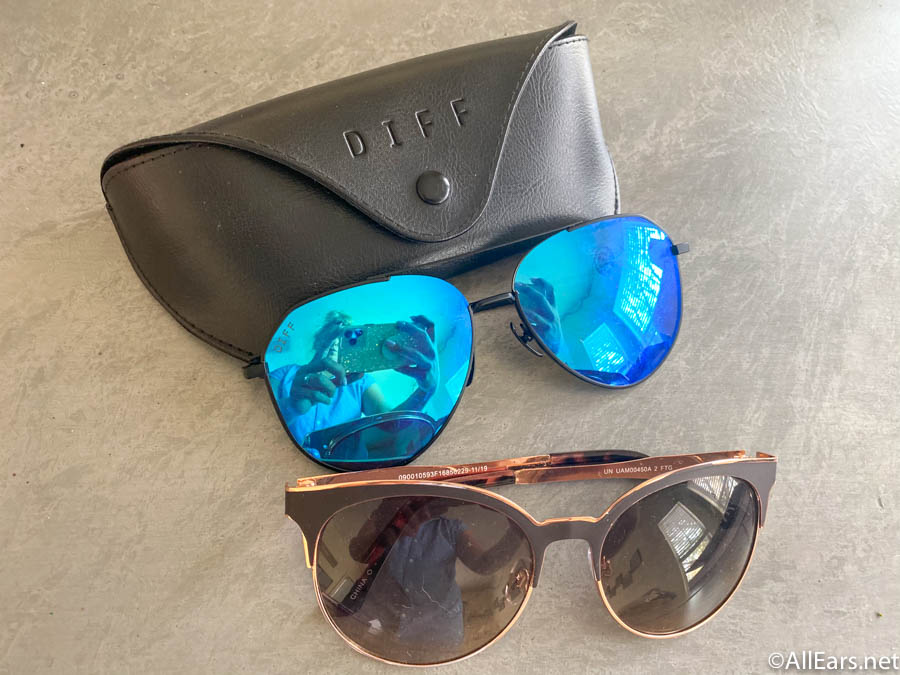 A hat or visor can likewise provide eyes with protection as well as keep your face, neck, and shoulders shaded.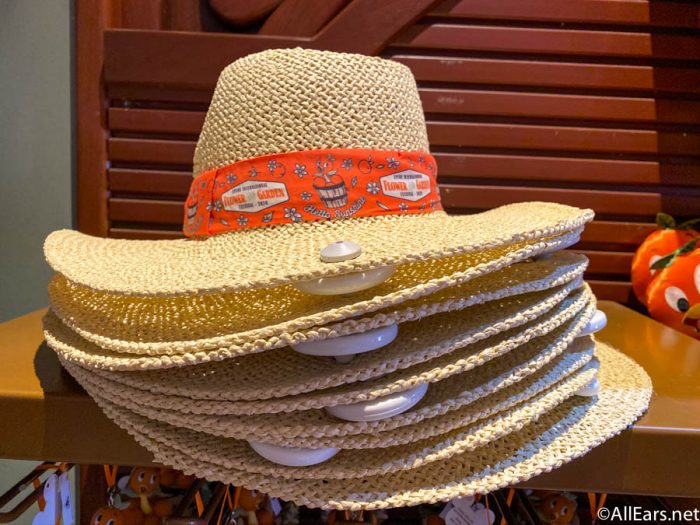 Stay Hydrated
It goes without saying that you'll need to stay hydrated at Walt Disney World, whether it's a sunny summer day or a chilly winter one. With all the walking you'll do in the Parks, even if you don't feel hot, your body is working hard.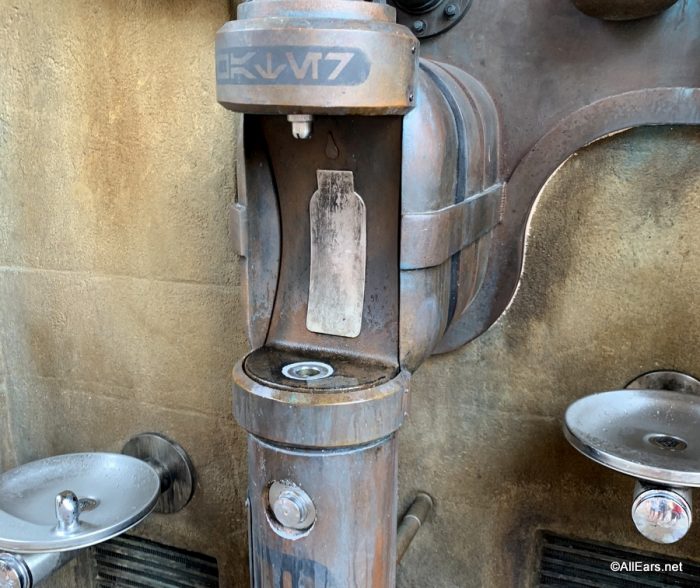 Stay hydrated by sipping on water throughout the day, not just when you're thirsty.
Bottled water is available all over the Parks and can be easily acquired at snack stands and Quick Service restaurants.
You can carry in your own bottled water, brought to Florida with you or purchased from a box store or grocery store near Walt Disney World.
Cups of ice water are free at Quick Service restaurants.
Water fountains are located near every restroom.
Bottle refill stations are starting to appear in the Parks.
Carry a refillable water bottle to use at the refill stations or water fountains. A bottle with a filter can cut down on some of that distinctive Florida water flavor if you're averse.
For more information on
the climate and weather of central Florida

, click here!