There's no denying it…Disney World can be expensive.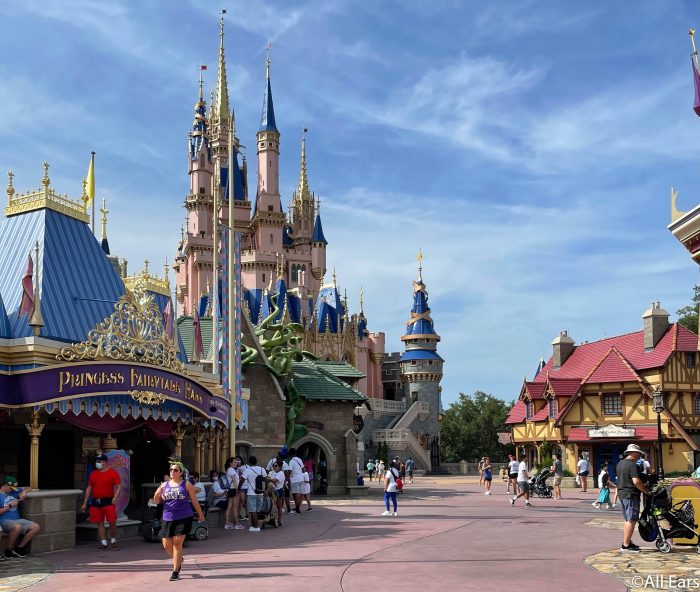 We're constantly working to share tips and tricks with you to help you save money during your trip. You could keep your costs even lower by skipping the pricey food options, staying at the most inexpensive hotels, and more. But, a few of the expensive things in Disney World are totally worth the cost…sometimes.
Today we're going through our list of 8 expensive experiences and more in Disney World that could be worth the impact they'll have on your wallet!
Before we begin we just want to note that some of the things we'll be discussing in this article may not be available at this time as Disney continues its phased reopening. For example, most tours and special experiences, and some restaurants and more are still closed in Disney World. Still, it never hurts to dream about the future, right? Be sure to check what's available during your upcoming trip. Alright, let's dive in!
1 — Backstage Tours and Special Experiences
Whether you've been to Disney World once or a million times, it seems there's nearly always some new hidden Mickey, secret detail, or other unique stories to learn. By taking a backstage tour, you can get all kinds of insider information straight from the fantastic Disney World Cast Members.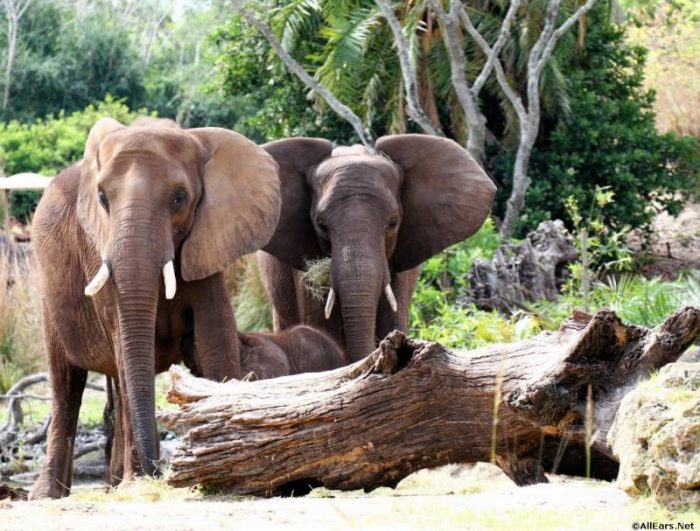 With these tours, you could experience some really unique things. You could walk through areas of the park you wouldn't otherwise get to see (like the Utilidors underneath Magic Kingdom), get a behind-the-scenes look at how some of your favorite effects are done in those classic rides, and much more.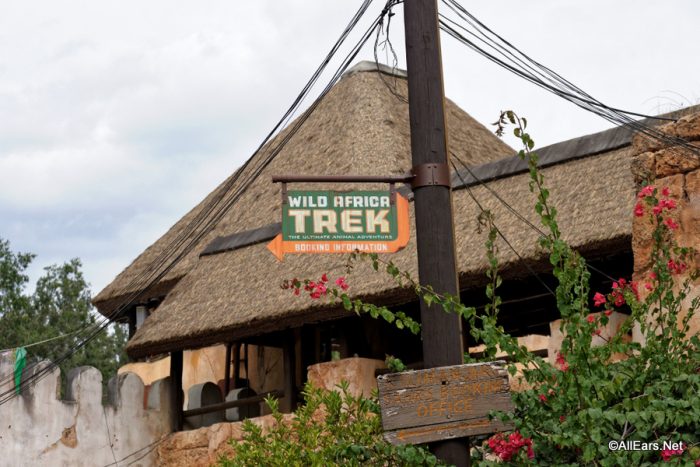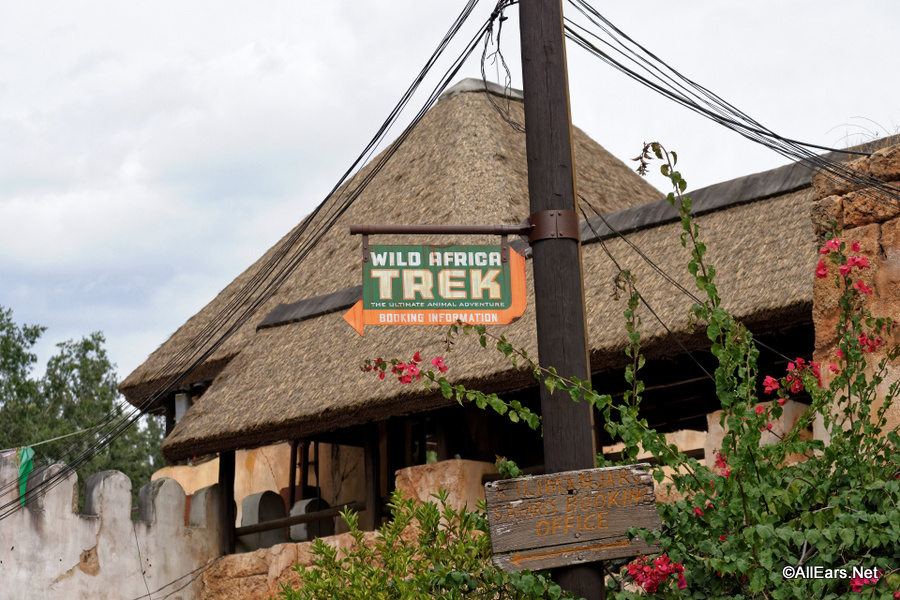 There are also special offerings like Dine with an Imagineer, where you can enjoy a meal with an Imagineer, learn about some of the fascinating things they do, and ask all of your burning questions.
Some of these offerings are actually not that expensive. For example, the Behind the Seeds tour at Living with the Land is typically relatively inexpensive (usually under $20 per person). But, other tours or special events can get up into the hundreds.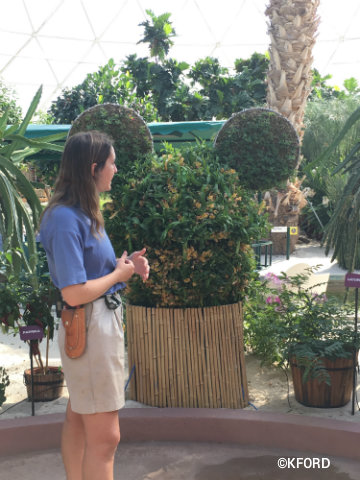 Still, we think that most of these tours and offerings are worth the cost. The opportunities you're given to see things or speak with people that guests typically can't see or speak to is priceless. Whether you opt to do one of these special tours instead of purchasing an extra park ticket, or you save up and get this as a gift for someone for a special occasion, these tours are sure to provide you with memories that'll last a lifetime.
2 — Some Expensive Meals
The key word here is "some." Disney is full of restaurants of all kinds — some relatively cheap and others incredibly expensive. We'll be honest, some restaurants in Disney World, including some of the pricey spots, are not worth the cash (at least, not in our opinion). But, others can be.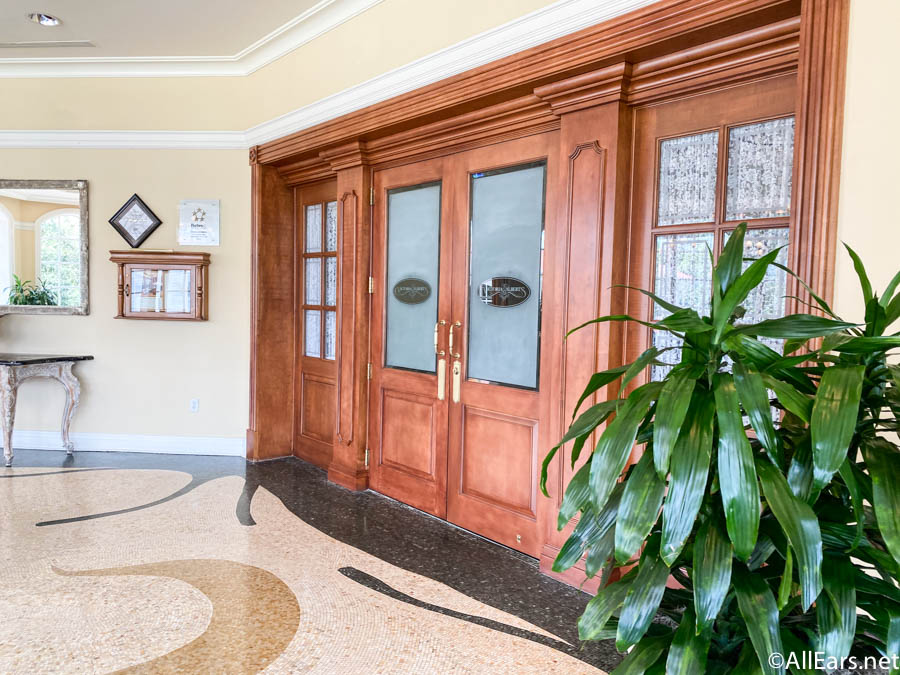 Restaurants like Victoria & Albert's at Disney's Grand Floridian Resort & Spa and Jiko — The Cooking Place at Disney's Animal Kingdom Lodge have long been regarded by many to be some of the top dining spots in Disney World. Other popular places include Yachtsman Steakhouse at Disney's Yacht Club Resort, California Grill at Disney's Contemporary Resort (especially for those fireworks views), and others.
A meal at one of these spots can set you back a pretty significant amount, depending on what you order. But, if you're a foodie or a big Disney fan, some of them can be totally worth the price (even if you just go once to say that you did).
Victoria & Albert's in particular is one of those Disney bucket list spots. It has won AAA's Five Diamond Award and other accolades. It can be incredibly expensive, but when you're munching on truffles from Italy, Russian Osetra caviar, and beef from Japan, you'll probably forget all about that bill coming at the end of your meal.
What are the biggest draws for these spots? Many fans love these restaurants because of the unique dishes they serve, the quality of their food offerings, and/or the views you can get while eating there.
You probably won't go to these spots during every visit or even every year (again, you might just go once in your entire lifetime to some of these!), but to say that you've been there (in "the room where it happens" so to speak) and eaten some of the signature dishes at these places is something that can be totally worth it.
3 — Some Character Meals
Depending on your needs and wants, a character meal could be worth the cost for you. If you absolutely LOVE meeting Disney characters, don't want to wait in lines to see them, and you're okay with the food being offered at whatever character dining restaurant you've chosen to visit, then a character meal could be a pretty good value for you.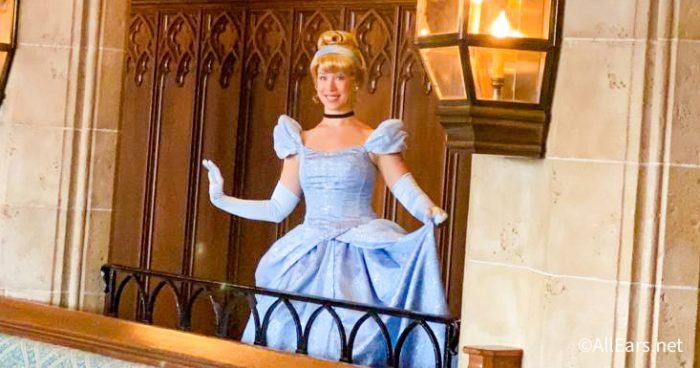 Take Hollywood & Vine, for example. If you attend the character meals here you can typically see around 4 characters, often several times throughout your meal, depending on how often they come out and circle the restaurant. For the price of the meal you're getting food, interactions with about 4 characters, and typically a cute souvenir autographed card.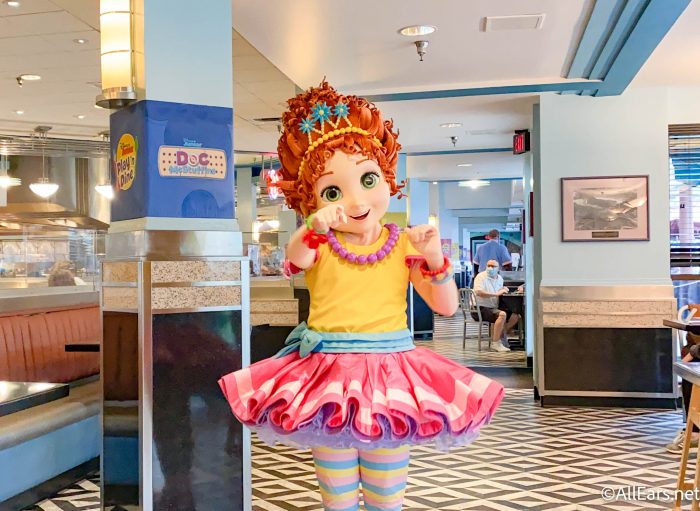 But, there are some things you'll want to consider when it comes to these character meals. Is there a cheaper option (breakfast vs. lunch/dinner) that could give you more bang for your buck? What food is being served and will you (and your kiddos) like the food? What characters will be available and are there any other spots offering more unique characters, unique character outfits, or characters you're more interested in seeing?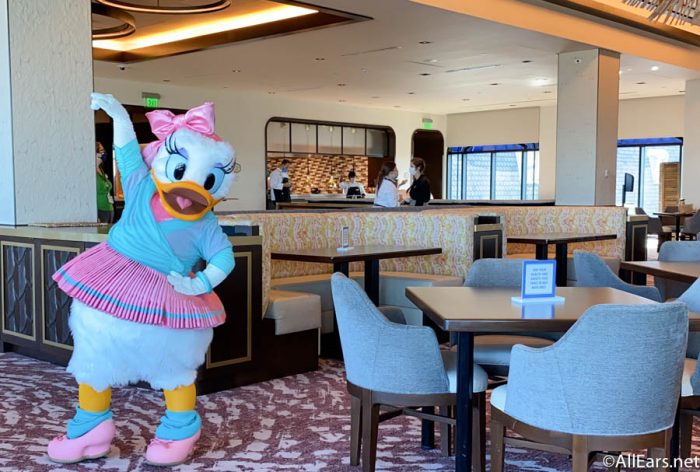 How much time will you get with the characters? In some spots, like the Garden Grill Restaurant in EPCOT, you tend to get a bit more personal time with the characters or get to see them more often during your meal compared to other locations.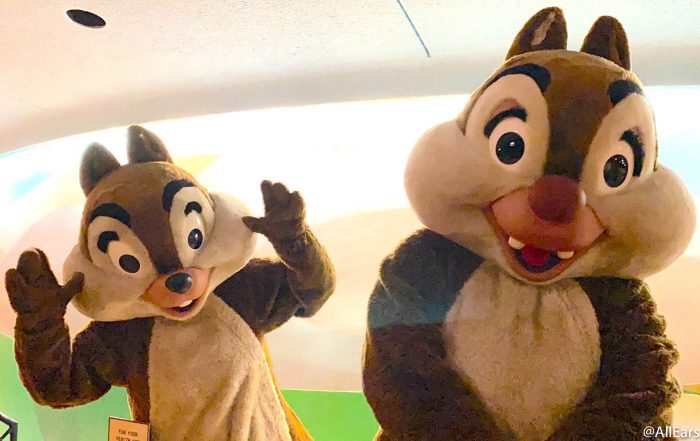 All of that can factor into what restaurant you choose to visit and whether it's worth it for you. If you don't really care about seeing the characters and/or aren't a fan of the food offered at these spots, then they might not be worth it for you. But for some families, being able to see that many characters all at once without any lines while also getting to sit down and eat a meal can be worth the cost.
Just keep in mind that character dining is being handled differently now and characters can only greet guests from a distance. So, depending on your needs and wants, you may be better off waiting until character dining resumes it's "normal" operations.
4 — Expensive Hotels
This is another one that can be worth it sometimes, and might not be worth it at ALL other times. If you're going to spend the entire day in the theme parks, Disney Springs, the water parks, or another place outside of your hotel room, then paying for an expensive room is likely not worth the cost at all.
In other words, if you're just using your hotel room to shower and sleep, paying top dollar for a pricey resort may not the best use of your money. You can stay at a value resort for much cheaper and still be in a clean, safe, well themed environment that gives you some of the same perks like free transportation to the parks.
If, on the other hand, you're planning to spend a lot of time at the hotel and really use the resort's amenities for a significant amount of your trip, then staying at a pricer hotel that might have better amenities or more offerings might be worth it.
For example, if you're planning to skip the parks one day and just lounge around the hotel pool, a stay at Disney's Yacht and Beach Club Resorts might be something to consider. The pool area there (called Stormalong Bay) is essentially a mini water park, complete with a lazy river, giant slide, and sand-bottom pool.
Another thing that might make a pricier hotel worth it for you is unique transportation or walking access to the parks. If you know you're going to spend a lot of your trip in EPCOT and want easy and quick access to the park, you might want to look at staying at one of the resorts with walking access to EPCOT (like the Yacht and Beach Club, Disney's BoardWalk Inn, or the Walt Disney World Swan and Dolphin Resorts).
If you're planning to visit Magic Kingdom and want easy access to that park (particularly if you've got little ones and plan on returning to the hotel during the day for a nap), a stay at one of the hotels with monorail or walking access to Magic Kingdom (like Disney's Contemporary Resort, Disney's Grand Floridian Resort, or Disney's Polynesian Village Resort) might be worth the cost. You can significantly cut down the time you'd have to spend in busses getting to and from the hotel, giving you more precious time in the park. The ease of access and cut down on transportation time could provide a level of convenience that's worth the price.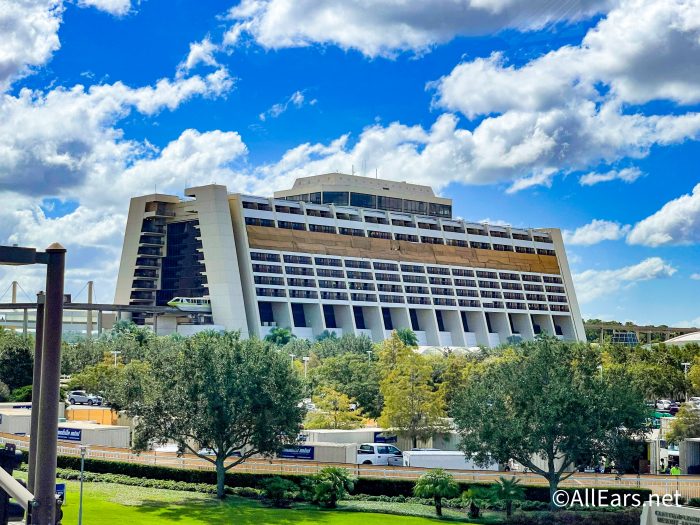 Some hotels are also now equipped with access to Disney's Skyliner. Whether you find that form of transportation to be particularly convenient or just want to make use of something different than the busses, that's something to consider.
Now, you'll also want to think about the perks that will be exclusive to Disney's pricier hotels. For example, starting in October, those staying at Disney's Deluxe Resorts or Deluxe Villas will get extra time to spend in select parks at night on certain days with a perk called Extended Evening Hours. Again, this is a perk that is exclusive to those staying at the Deluxe Resorts or Deluxe Villas. If getting that extra time in the parks is important to you, then a stay at those more expensive spots might be worth it.
5 — After Hours Events (Sometimes)
Over the past several years, Disney has offered a variety of different After Hours Events. These events aren't exactly cheap. The cost for previous After Hours events started at around $129.
Disney World is now offering After Hours events for both Halloween and the holidays. We'll discuss those a bit more in the section below about themed parties though. For now, we're just focusing on the older After Hours events that have been offered in the past.
Are After Hours Events worth the cost? It depends.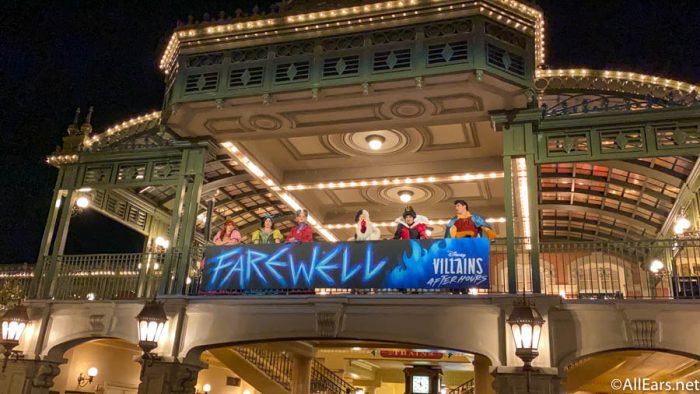 The main benefit of these events is the limited capacity. You're truly paying a premium because of the capacity limits, which translates into VERY low crowd levels and VERY short wait times (if there are any waits at all) at some of the most popular rides in the park.
If your goal is to ride as many attractions as possible in the park in a single evening, then one of these After Hours events could be worth the cost. With the capacity limits, you can get a pretty significant amount of rides done in the limited time you're provided in the park.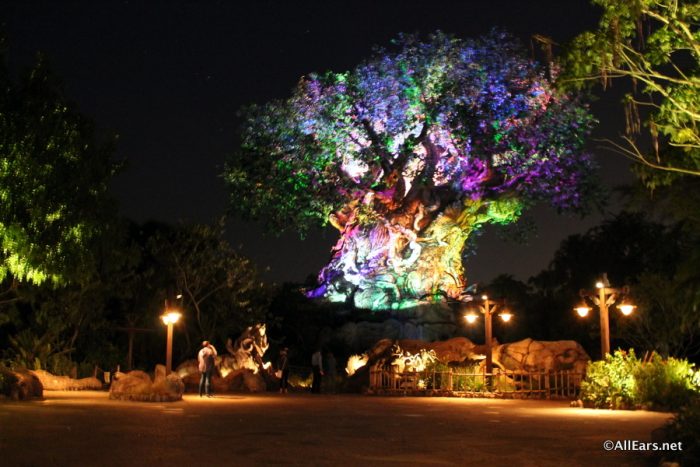 If you won't be visiting the parks for very many days, this could be a good perk. Plus, you'll be in the park in the evening when things have cooled off a bit, making the experience much more comfortable.
Caution though: to really maximize your time and get your money's worth in terms of riding the attractions, you may not get the chance to do much else other than ride the attractions. That's something to keep in mind.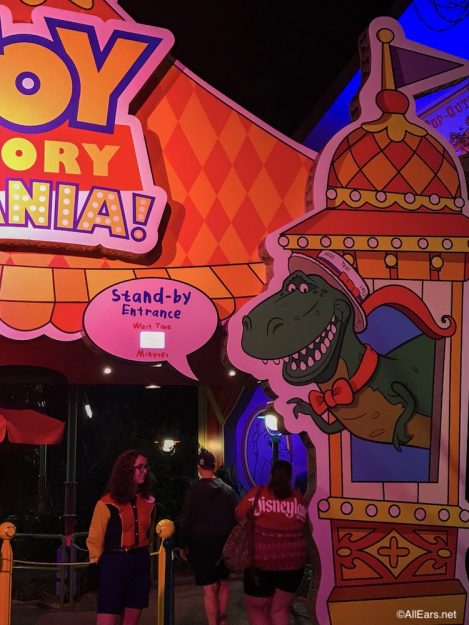 You also have to take into account the snacks you can get at these After Hours events. Typically, the price of the event includes free popcorn, select ice cream novelties, and select bottled drinks.
If you arrive at these ticketed events as EARLY as possible, giving yourself the maximum amount of time in the parks, and you stock up on the free snacks, ride as many of the rides as possible, and check out the unique entertainment that is available and may be exclusive to the event — the cost of the ticket can be worth it.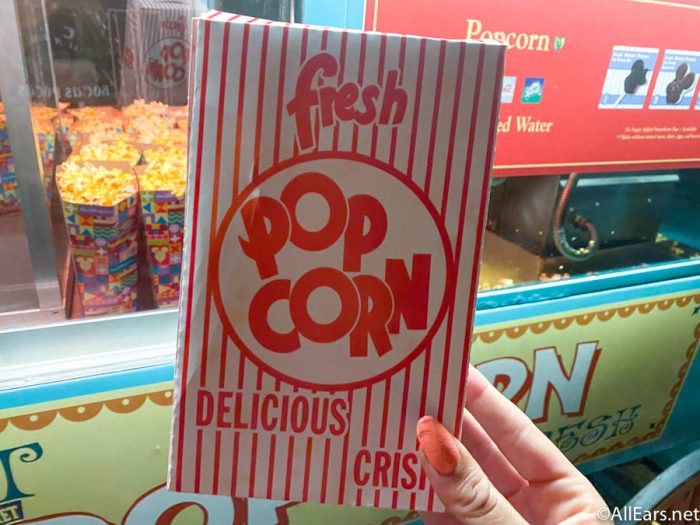 You'll just need to make sure that the rides that will be open are ones you'll be interested in and crunch the numbers to see if it's worth the cost for your family, versus just buying an ordinary park ticket.
If you don't like the rides that will be open or can't ride them, or if you don't plan to stay for the full length of the event, then it likely won't be worth the high cost.
6 — Holiday-Specific Parties (Again, Sometimes)
Though some of Disney World's holiday-specific parties are now being offered as After Hours events, we wanted to talk about these specifically themed parties separately from typical After Hours events. Events like Mickey's Very Merry Christmas Party or Mickey's Not-So-Scary Halloween Party, which are different in some ways than After Hours Events, can be worth the cost…sometimes.
Tickets for Mickey's Not-So-Scary Halloween Party started at $79 in advance for adults and $74 in advance for children. The peak pricing was generally around $135 for adults and $130 for children. In 2019, tickets prices for Mickey's Very Merry Christmas Party ranged from $99 to $139 for adults and from $94 to $134 for kids.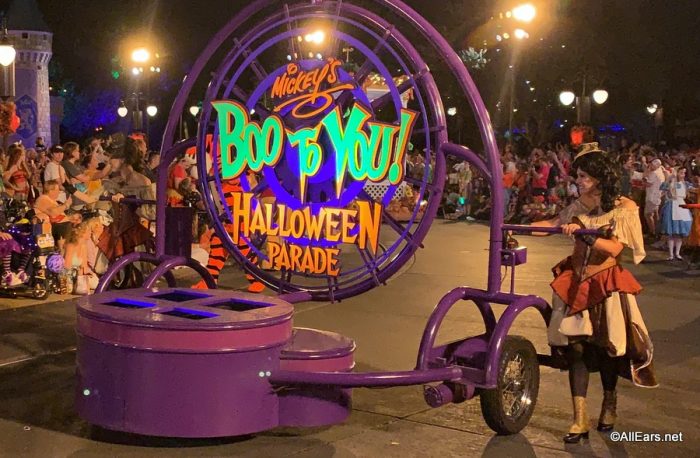 What makes these events worth it? Mainly, it's the specific and unique items you can ONLY see or get at the parties. Typically, these events include unique fireworks shows, parades, characters, ride overlays, stage shows, specialty merchandise, and snacks that you can ONLY experience during those parties. The events also typically include some free snacks, like free candy at Halloween or free cookies during the holidays.
You will also have access to the parks after the traditional guests have left for the day, giving you the chance to ride some of your favorite rides with potentially a shorter wait.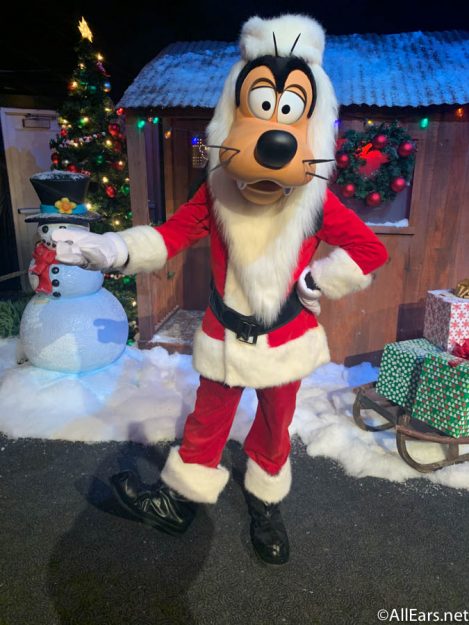 These are the types of events we think can be worth the cost, at least to do once.  Dressing up in costume, trick-or-treating in Magic Kingdom, meeting the Seven Dwarfs, seeing the Headless Horseman riding down Main Street, U.S.A., and experiencing spooktacular versions of your favorite rides can make Not-So-Scary worth it. Seeing snow fall on Main Street, U.S.A., going on your favorite Disney rides with unique holiday decorations, and getting to see the holiday parade can make Very Merry Christmas Party worth it.
Plus, the cost of these parties were typically less than $150. These are the types of things that may be worth it just to say that you've done it once. Will you do it every year? Maybe, maybe not. But seeing the unique offerings at least once can be (at least in our opinion) worth the money.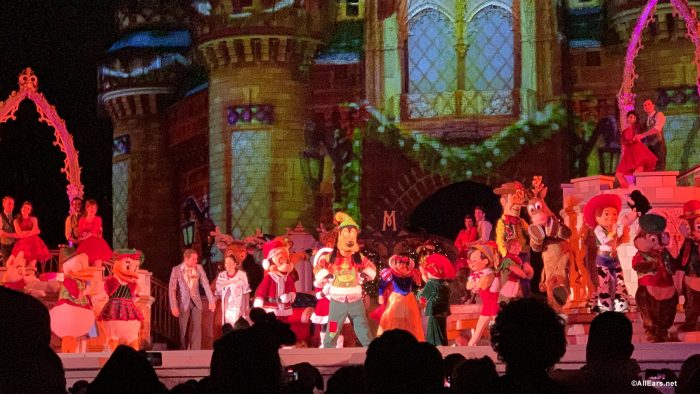 This year, however, things are a bit interesting. Mickey's Not-So-Scary Halloween Party and Mickey's Very Merry Christmas Party have been canceled. Instead, guests can celebrate Halloween and the holidays with Disney After Hours BOO Bash and Disney Very Merriest After Hours, respectively.
Tickets for Disney After Hours BOO Bash start at $129 and range up to $199 per person. Tickets for Disney Very Merriest After Hours range from $169 to $249. Essentially, they are NOT cheap.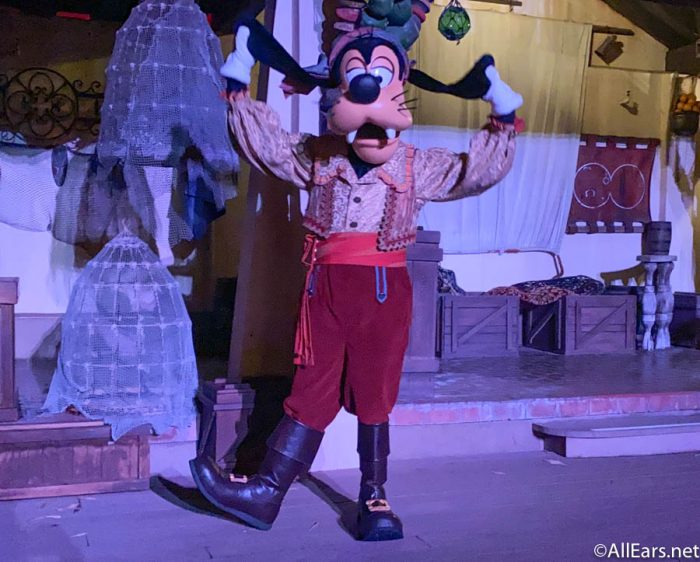 BOO Bash offers significantly less, particularly in terms of entertainment, when compared to Mickey's Not-So-Scary Halloween Party. There is no Halloween-themed parade (only cavalcades) and no Halloween-themed fireworks or Halloween-themed shows. There are also no Halloween-themed ride overlays and only some distanced character interactions.
Still, the crowds were extremely low and wait times were VERY short during our trip to BOO Bash. If riding the attractions in Magic Kingdom is your only focus, the cost of BOO Bash could be worth it if you focus all of your time and energy on riding every single attraction as quickly as possible.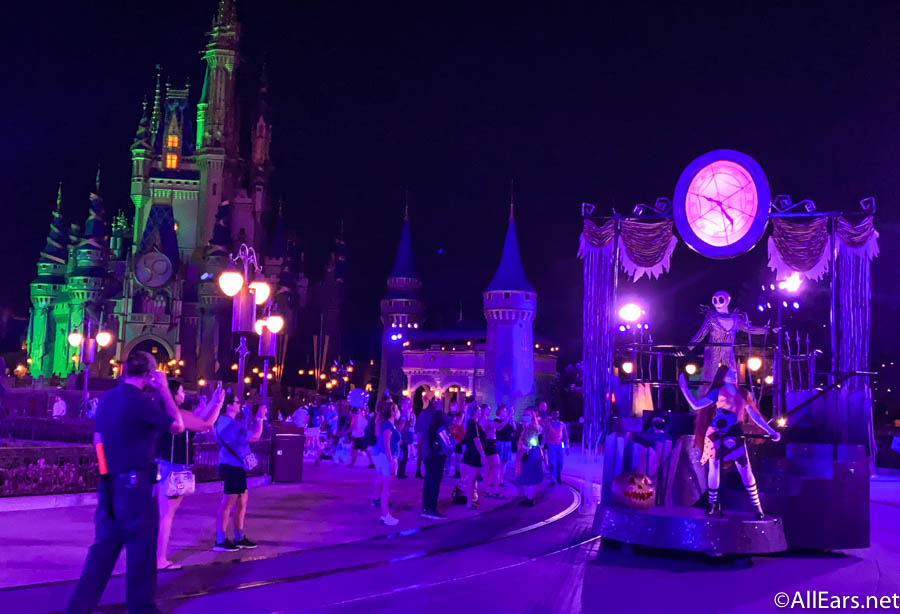 Disney Very Merriest After Hours might be a bit of different situation as there will be themed fireworks, a themed parade, and ride overlays. Those additional offerings can potentially give you more bang for your buck, particularly the offerings that are exclusive to the event.
7 — Specialty Merchandise
This all depends on your individual taste, but sometimes the pricey, specialty merchandise in Disney World can totally be worth it. For example, if you consider yourself to be the biggest Star Wars fan, doing the lightsaber experience at Savi's Workshop and taking home your own custom lightsaber could absolutely be worth it. If you don't know your Yoda from your Mace Windu, however, then the cost of the lightsaber is probably not going to be worth it to you.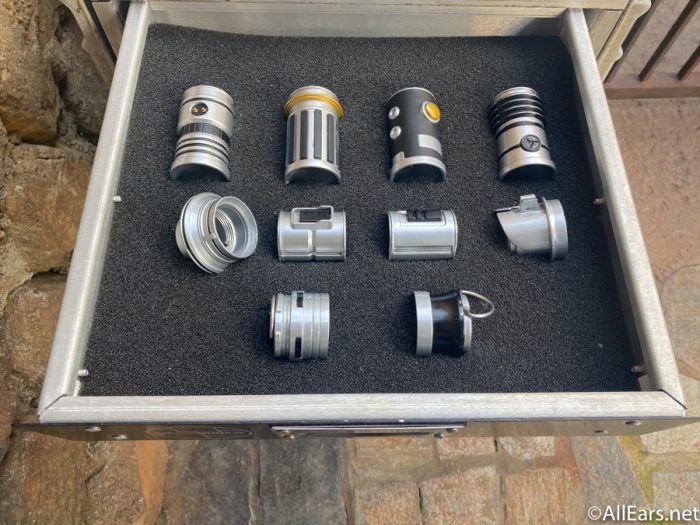 Love purses? Then grabbing a Disney-themed Dooney & Bourke bag may be worth the money. These bags are typically well made, beautifully designed, and pretty sturdy. If you can't stand purses though, then something else might be more your style.
There's some pretty expensive Disney merchandise out there, and not all of it will be worth the cost to you. But, certain items that are well made, will last a while, or are particularly unique might absolutely be something you'd happily drop a sizeable amount for.
8 — Going During Certain Peak Times
If you've ever been to Disney World during one of the "peak" times — i.e. around the holidays, during Halloween, during New Year's Eve, etc. — you're probably well aware of how expensive a trip to Disney can be during those times. Because hotel and ticket prices vary depending on the day of your visit, these times tend to be among the most expensive. But, visiting during these peak times can be worth the cost…sometimes.
Sometimes just being IN the park on one of these holidays is a bucket list item. You may have always dreamed of spending Christmas morning AT Magic Kingdom or ringing in the New Year IN EPCOT. And we can't deny that spending a holiday in Disney World with your family can make for some really unique and special experiences and stories you'll keep for years to come.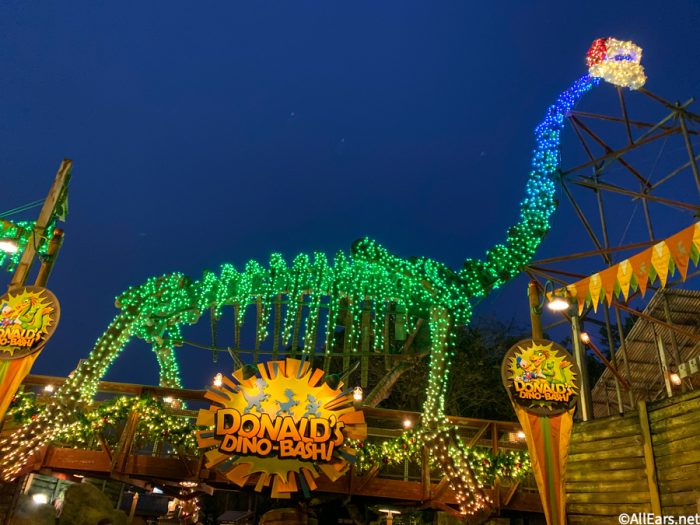 You'll also get the chance to see some unique decorations, enjoy limited-time snacks, pick up some exclusive merchandise, and more if you visit during certain holiday times. Just keep in mind that nowadays, many of these things are available WEEKS, if not MONTHS, in advance of the actual holiday date. So if all you care about is getting holiday merchandise and snacks, you can typically visit Disney World in November for just that — you don't need to go ON December 25th. But, if being IN Disney World on Christmas Day is important to you, then that's a whole other ballgame.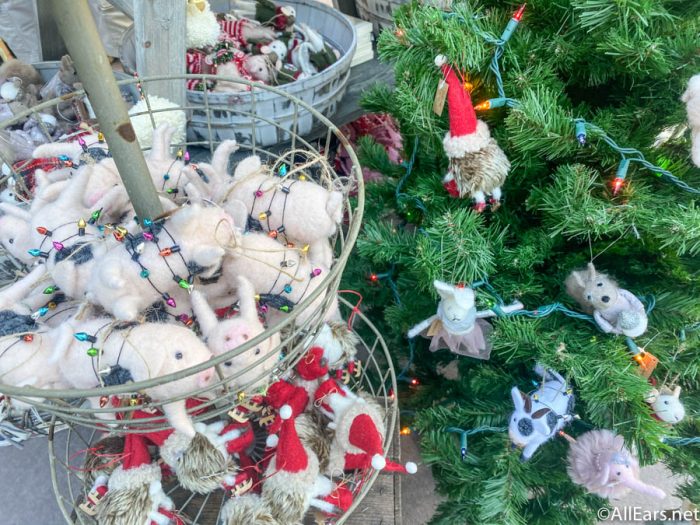 If you visit Disney World during a peak holiday time, be prepared for the high expense and the (typically) larger crowds. But the unique experience of being there with your family (and thousands of your closest friends) is one of those once-in-a-lifetime, bucket list things.
And that's our list of expensive things in Disney World that can be worth the cost. Just keep in mind that for many of these, the decision as to whether or not something is actually worth the cost will vary greatly depending on what you're interested in and what your priorities are.
What expensive thing in Disney World do you think is worth it? Tell us in the comments!
Join the AllEars.net Newsletter to stay on top of ALL the breaking Disney News! You'll also get access to AllEars tips, reviews, trivia, and MORE! Click here to Subscribe!