Have you ever dreamed of taking a tour through the savannas of Disney's Animal Kingdom Lodge?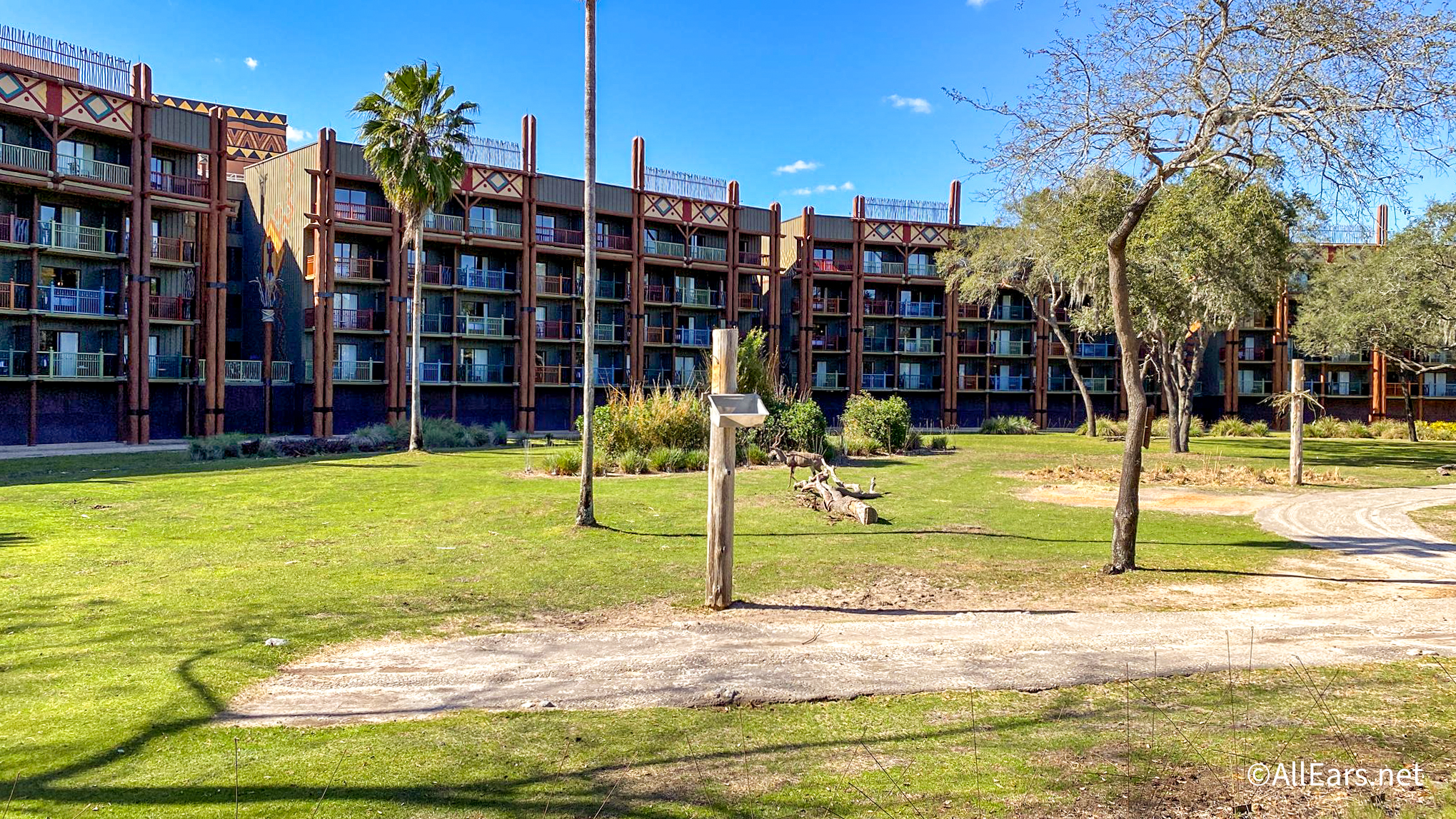 Well, you can! And not only that — there's a tour that takes you out onto the savanna when the animals are most active after the sun goes down! This nighttime tour had been missing since the global pandemic caused Disney World to shut down — until now! The Starlight Safari Tour returned recently, and we're bringing you along with us as we check it out!
Disney's Animal Kingdom Lodge boasts gorgeous architecture themed after the large and diverse continent of Africa, but our favorite part lies outside the walls of this resort.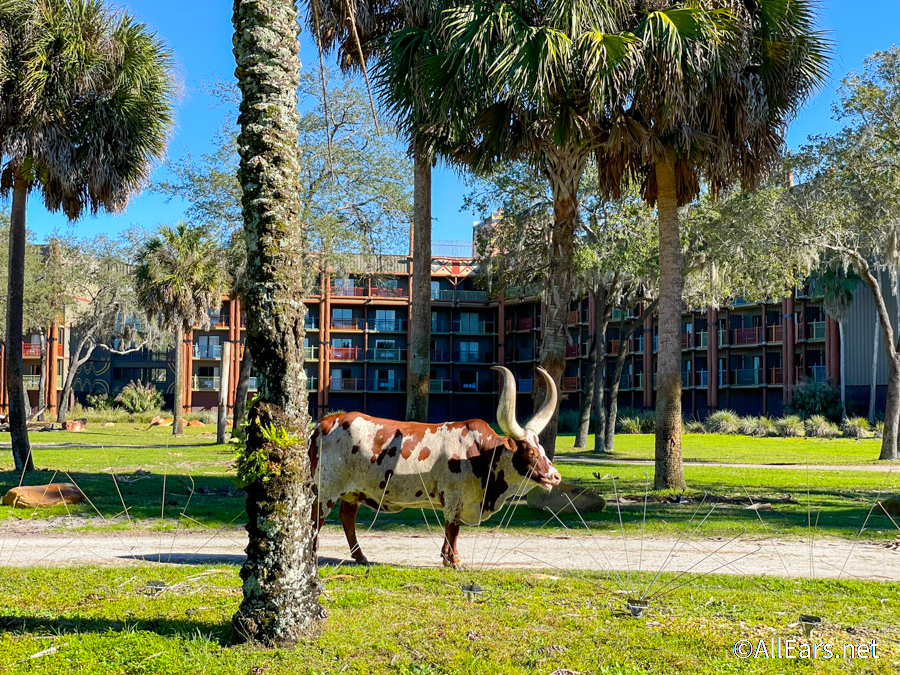 That's right, Animal Kingdom Lodge is also home to — well — animals! And, while we enjoy stopping by to say hi from afar, one of our favorite ways to get up close to the animals and learn all about them is through behind-the-scenes tours — that's where the Starlight Safari Tour comes in!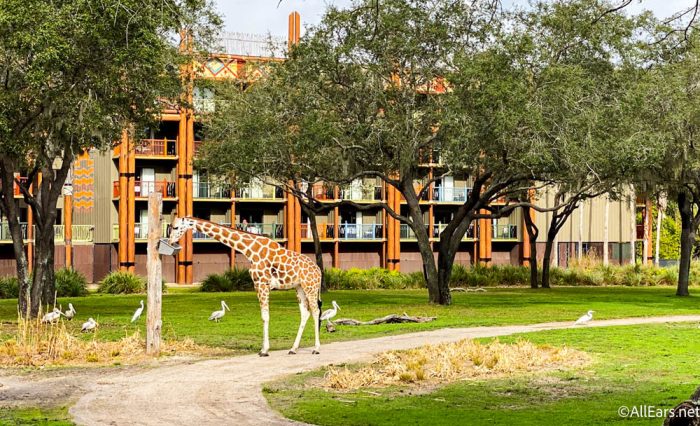 This tour takes guests on a nighttime journey through lush scenery while riding in an open-sided safari vehicle.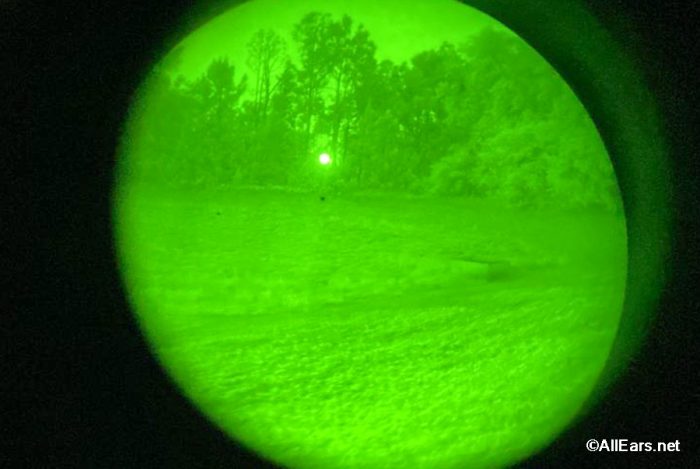 While on this wild ride, guests are given night-vision goggles so that they can get an entirely new view of over 30 incredible species.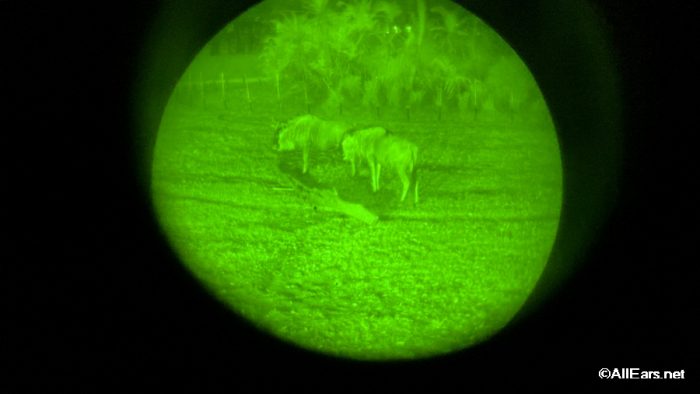 The Starlight Safari Tour has just recently returned, and we couldn't wait to share our experience with you! Here are the details:
Each tour lasts approximately one hour
Guests must be 8 years or older, and those younger than 18 must be accompanied by an adult
The cost is $89 per person and reservations must be booked in advance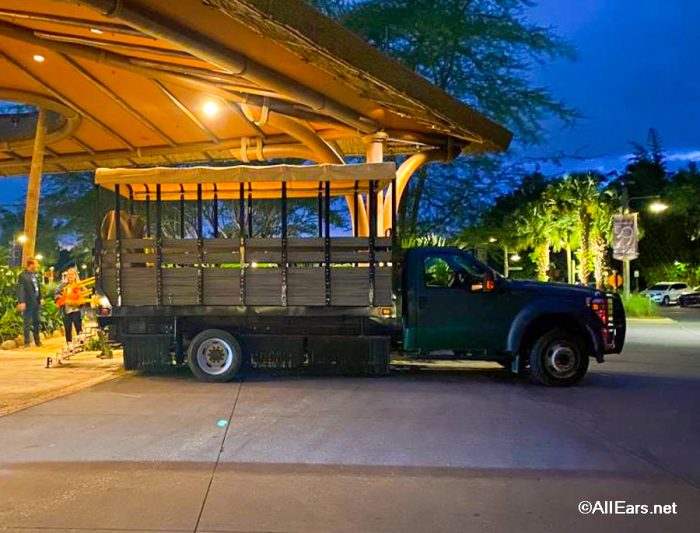 It's time for us to check-in for our tour!
Check-In
Check-in takes place at the porte-cochere at Disney's Animal Kingdom Lodge — Kidani Village. You should plan to arrive 15 minutes prior to the tour, and be sure to bring a valid photo ID.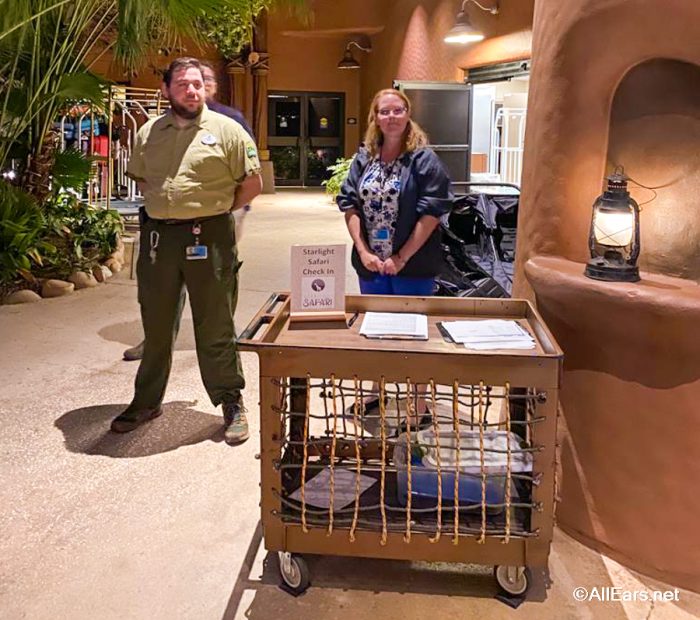 After checking in, we were given some brief training and instructions and were given our night-vision devices. Then, a ribbon-cutting ceremony took place to celebrate the re-opening.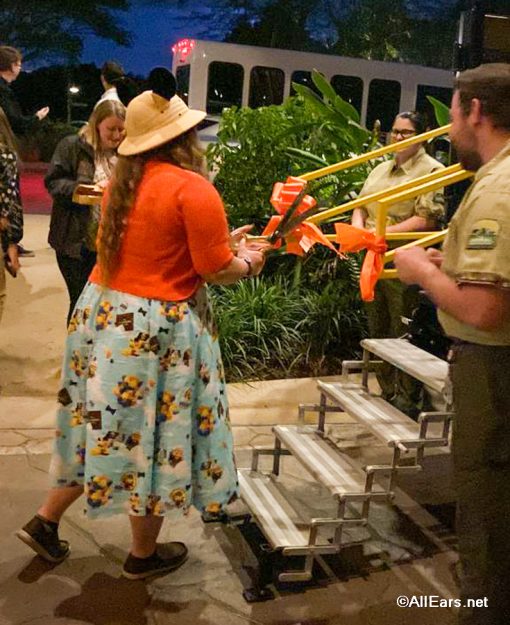 After that, it was time for our Starlight Safari Tour to begin!
Tour
Like we said above, each tour is one hour long, which is a pretty good amount of time when you consider that the Animal Kingdom Lodge savannas aren't super large!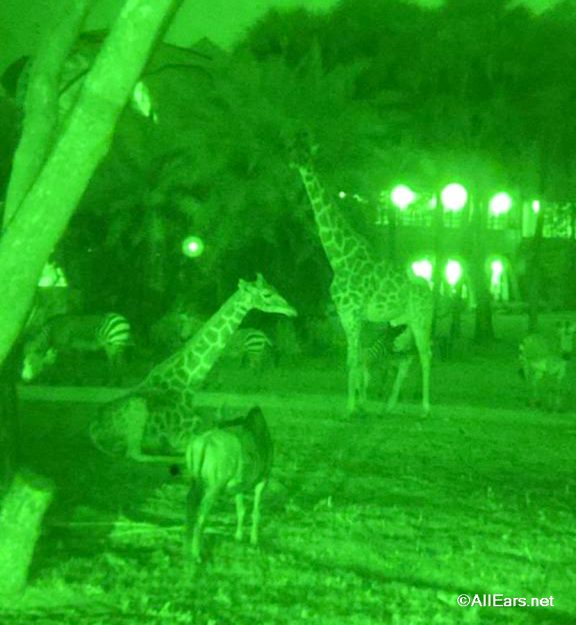 Our guide and driver were Interpretive Keepers, which means they work directly with the animals. They were extremely knowledgeable, so we learned a lot!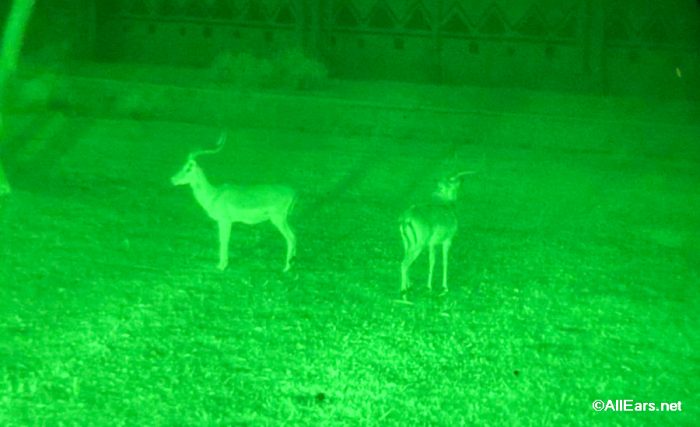 We saw giraffes, zebras, wildebeests, and antelopes. And, while you can usually see these animals from afar with night vision goggles at Disney's Animal Kingdom Lodge, it was nice to have the Interpretive Keepers there to answer all of our questions about these animals.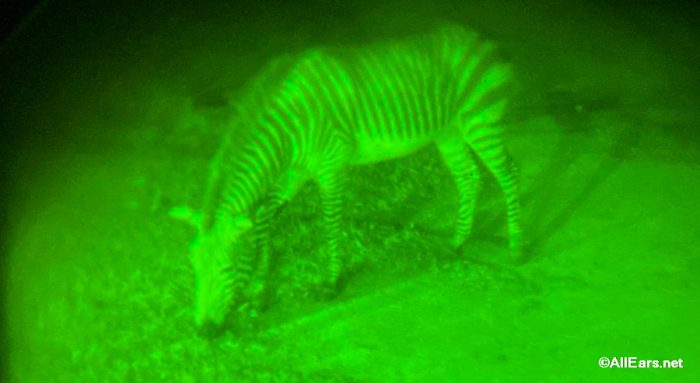 We caught a glimpse of SO many animals during our tour!
Overall
The tour was impressive, and it remains one of the coolest experiences we've had at Disney World. Our guide and driver were very knowledgeable and they kept things light with tons of jokes! 
While the tour certainly is a bit out of the way (you'll need to find transportation to the hotel yourself), it's worth the trek if you're looking for something unique to add to your vacation — especially if you have any animal lovers in your party.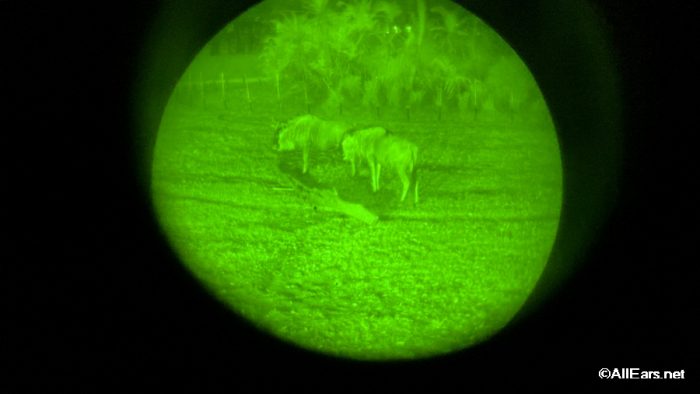 When comparing it to other behind-the-scenes tours that you can do of Disney's wildlife, this is the only one that takes place at night, increasing your chances of seeing more animals.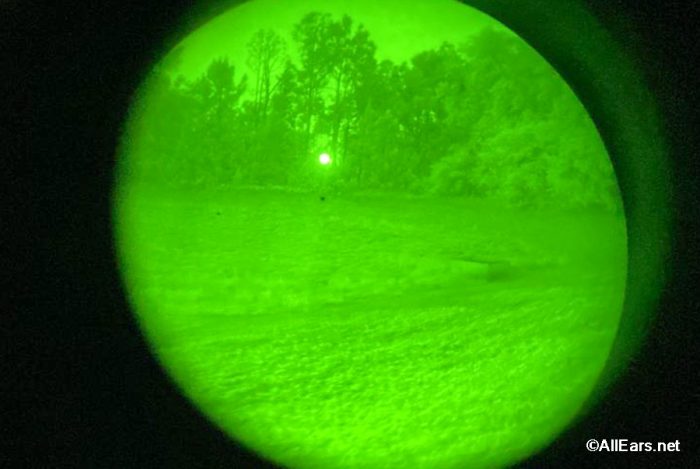 So if you've been looking forward to the return of this tour, head on over to the Disney World website to book a Starlight Safari of your own. And, as always, stay tuned to AllEars for the latest Disney news and beyond!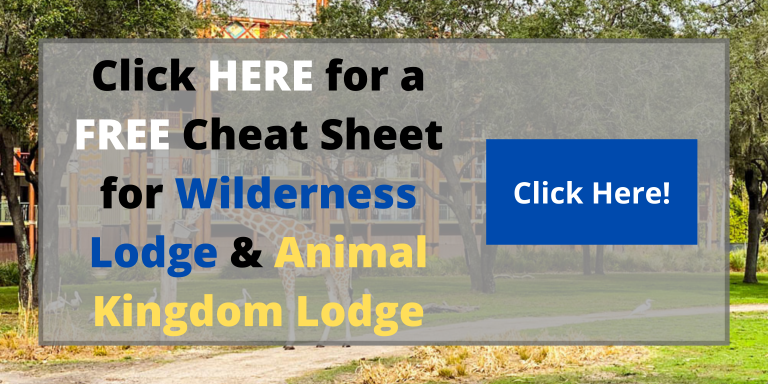 Have you ever been on the Starlight Safari Tour? Let us know in the comments!