Disney Parks have a huge range of rides, from slow cruises to fast rollercoasters.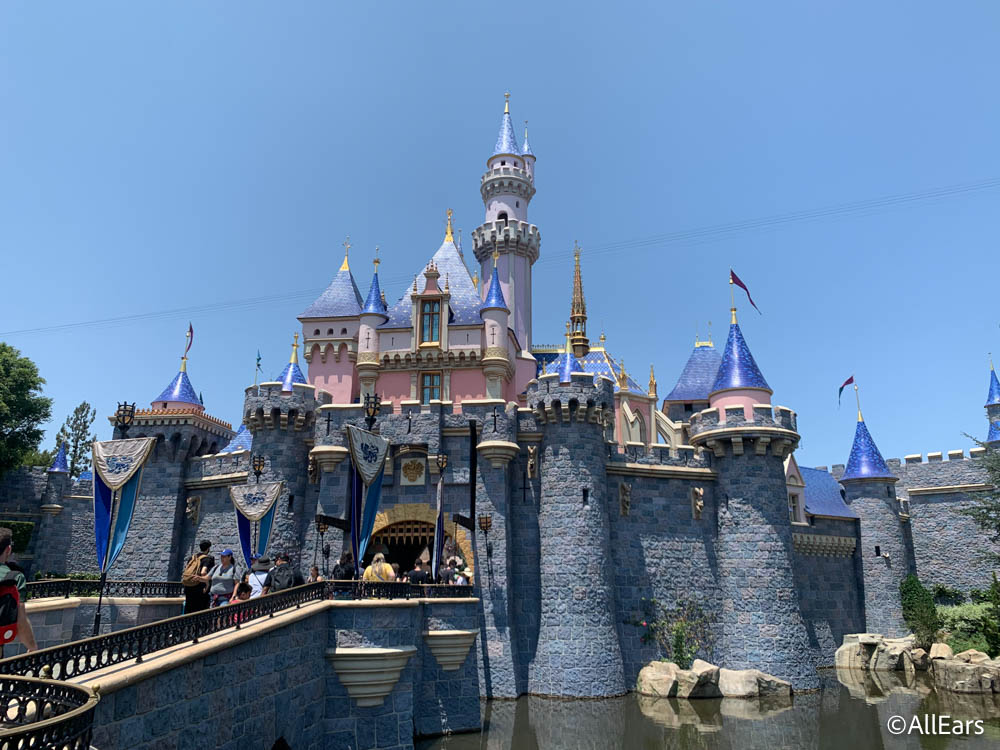 While some rides are meant to be scary, have you ever gotten on what you thought was a non-scary ride and been surprised?
We certainly have, so let's discuss the most accidentally scary rides in Disney Parks!
We're starting with Disney rides in California because it seems that Disneyland has the most unintentionally frightening rides.
Disney California Adventure
Pixar Pal-A-Round Swinging Ferris Wheel
The Pixar Pal-A-Round Ferris Wheel looks like a typical ferris wheel at first, but it has two different options for guests: swinging or non-swinging. You get to choose whether to ride a fixed or a sliding gondola.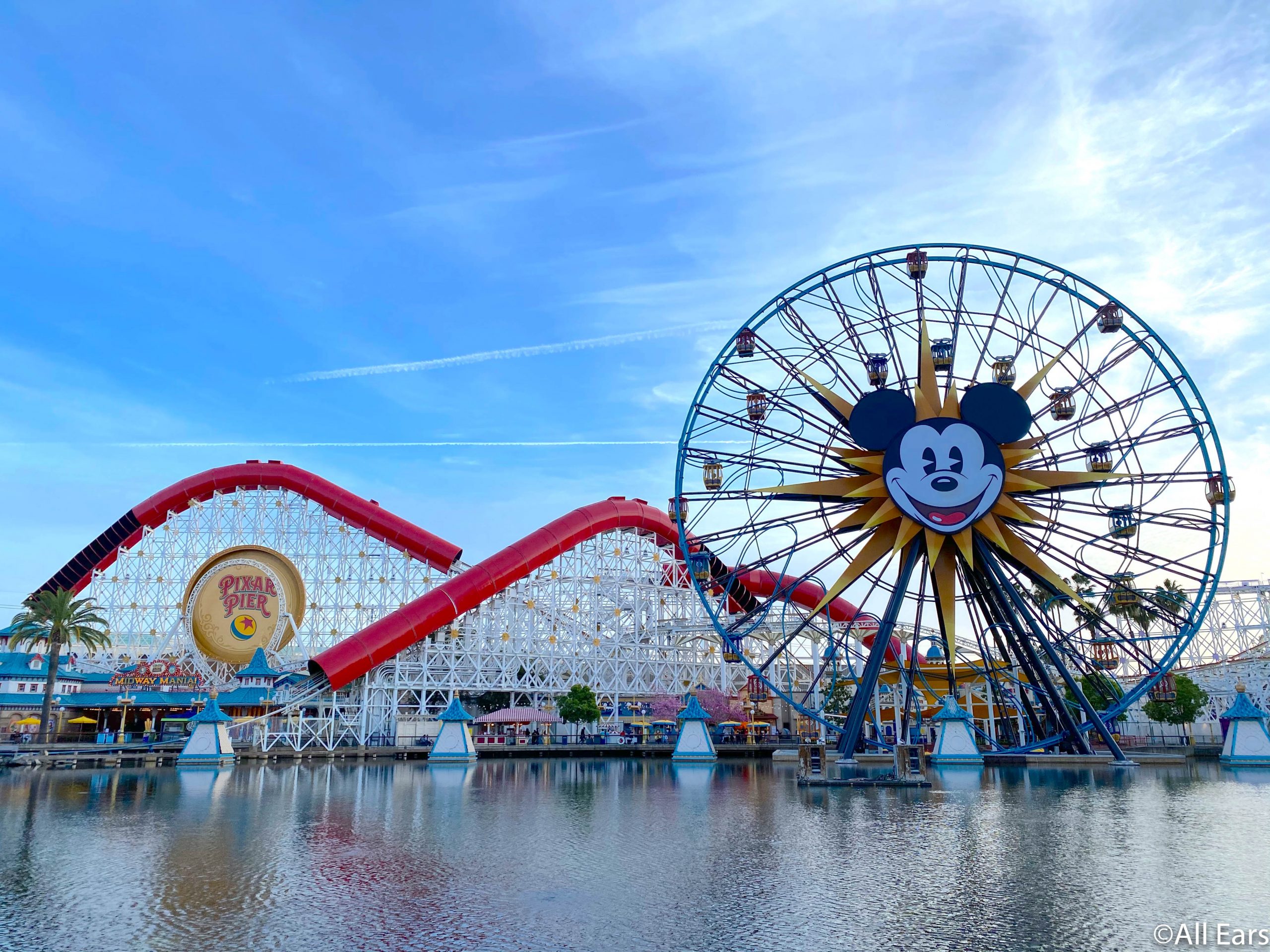 It doesn't sound super scary, but the swinging gondolas are a lot scarier than they look! During the slide, the gondola moves fast, and at times it can look like you're about to swing off the track or into another gondola (even though it's perfectly safe). And there's no height restriction, which means many people assume it's more tame than it actually is.
Disneyland
Pinocchio's Daring Journey
What ISN'T terrifying about the Pinocchio's Daring Journey?  This ride has been in Disneyland since 1983, and it takes you through the events from the 1940 animated film, Pinocchio.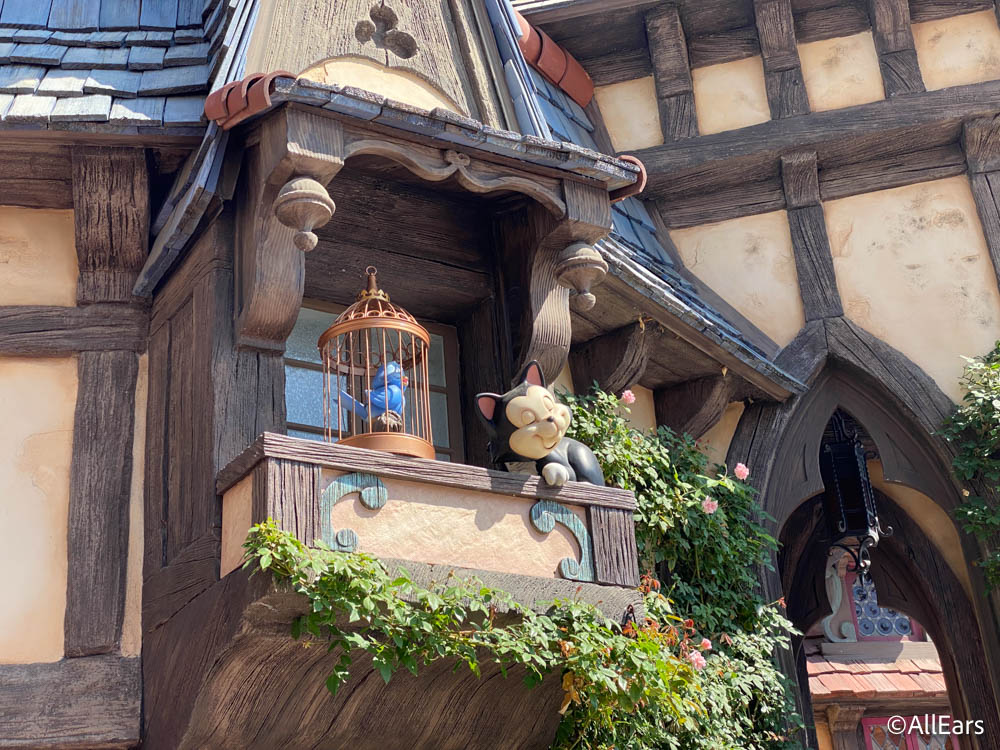 That means you get to experience Stromboli's puppet show, which includes Pinocchio looking terrified and hanging in a birdcage.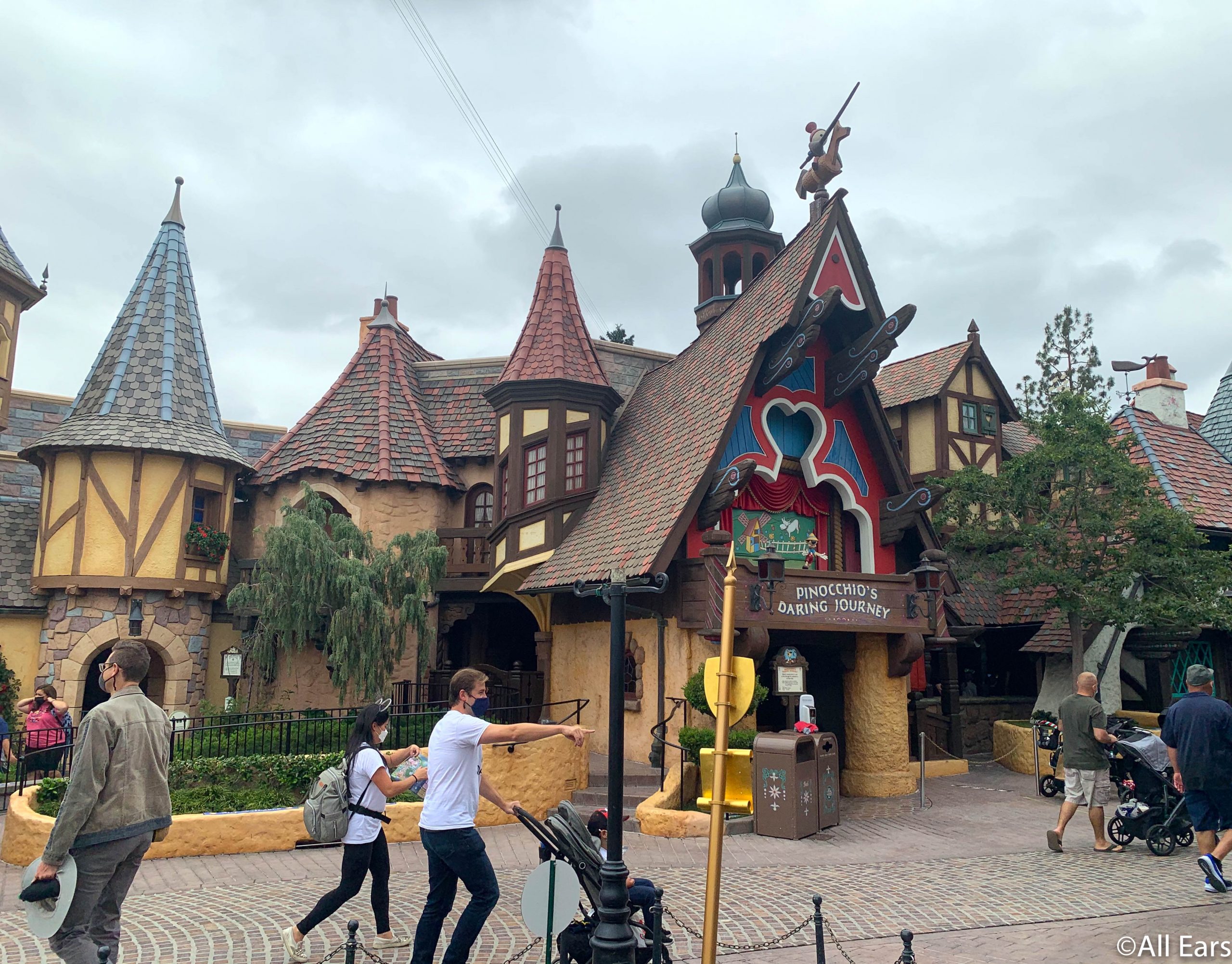 And once you get to Pleasure Island, there's frightening images of clowns, kids being turned into donkeys, and sounds of whipping and chains. At a few points you can hear a child yelling, "Let me out of here!" or, even worse, a caged child donkey screaming, "Mama!" Monstro the whale doesn't make it any better.
Maybe they just built rides in the 80s way scarier?
Mr. Toad's Wild Ride
Mr. Toad's Wild Ride originally opened with Disneyland in 1955, but was remodeled in 1983. It's loosely based on Disney's animated anthology, The Adventures of Ichabod and Mr. Toad, which was released in 1949.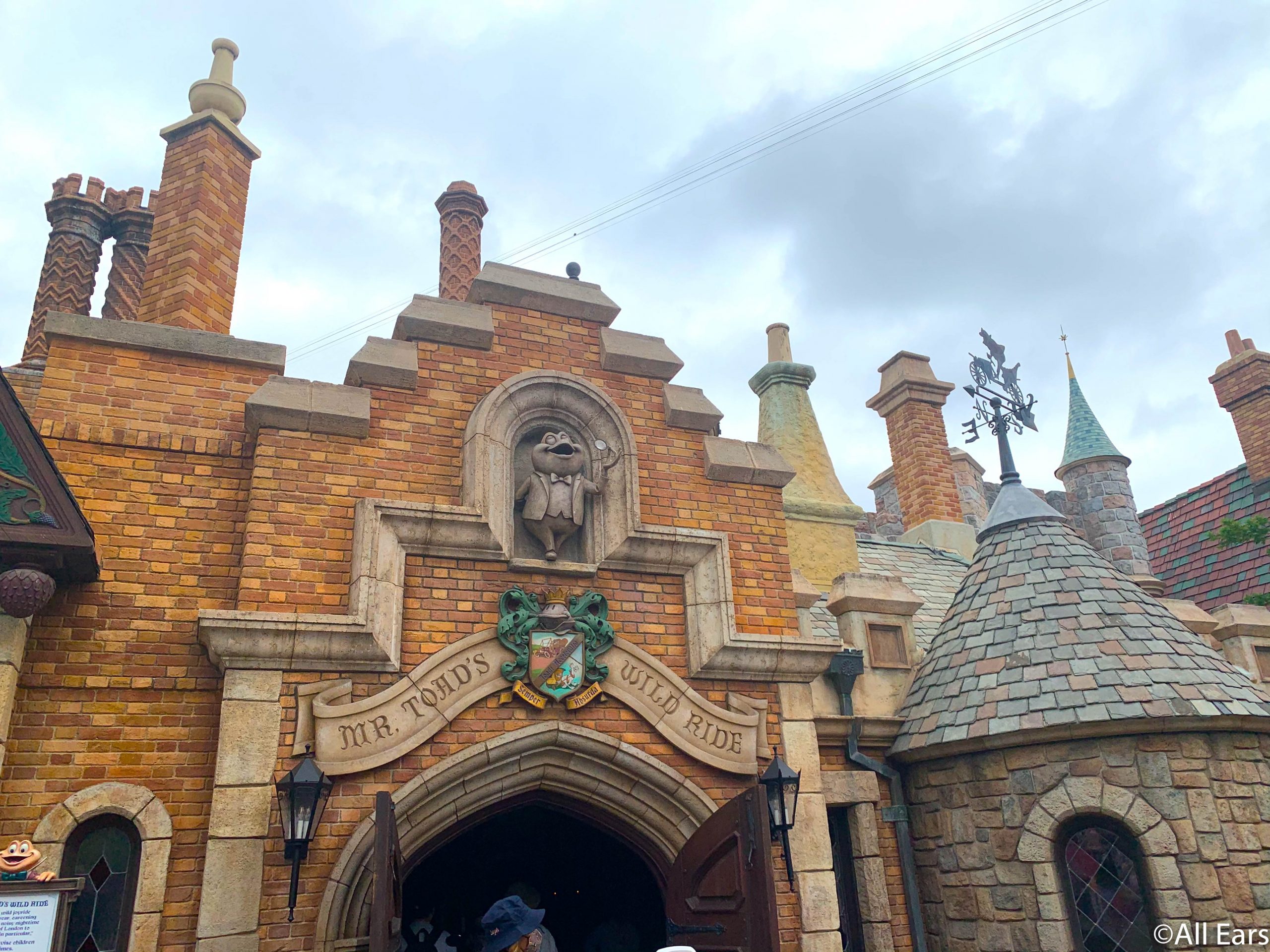 While it looks like a typical dark ride starring a sweet toad character, it's a lot more than that. The ride begins with Mr. Toad taking a drive through the English countryside, the city of London, and eventually dying in a railway tunnel (what??!). The turns are way faster than expected!
The ride utilizes a lot of flashy strobe lights, and it's a LOUD ride. Many characters are yelling in every scene. When Mr. Toad "dies," you descend into some form of hellscape. The room is actually heated to make it feel more Hell-like, and a devil is also there, appearing as a demonic version of a previous character.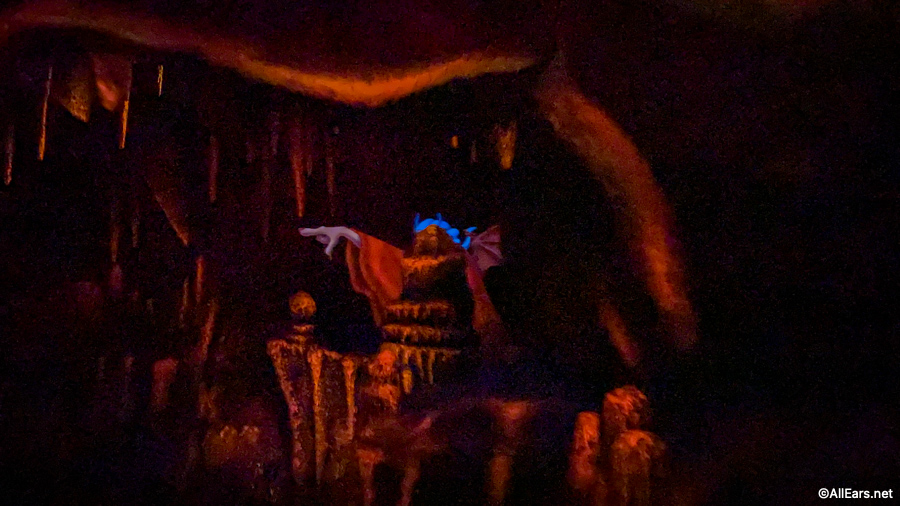 At the end of the ride, you encounter this terrifying fire-breathing dragon that may haunt your dreams.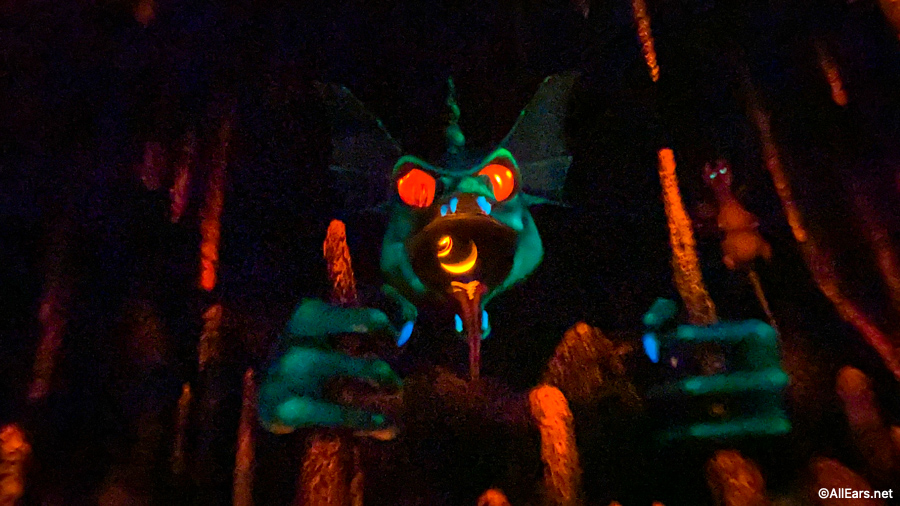 What was going on in the early eighties in California??
Snow White's Scary Adventures (now Enchanted Wish)
Snow White's Scary Adventures underwent a lot of changes over the years and many of them were attempts to make it less frightening. The original ride name was Snow White and Her Adventures in 1955, and Snow White was not featured in the ride. It was remodeled again in 1983 to Scary Adventures, and Disney recently completely overhauled the ride and changed it to Snow White's Enchanted Wish.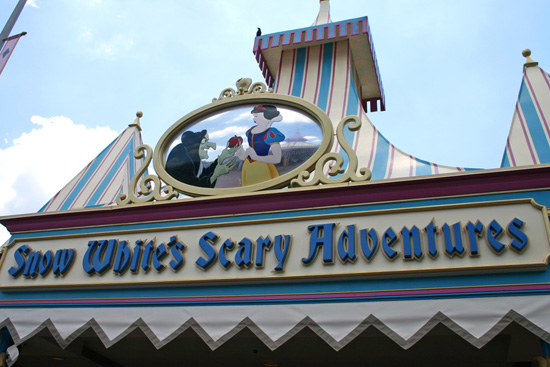 The Evil Queen/Witch dark scenes were arguably the scariest parts of the ride, with the Evil Witch popping out and cackling loudly several times. Over the years, Disney removed or changed the Evil Witch appearances as people claimed it was too scary for young children.

This ride also existed in Disney World's Magic Kingdom from 1971 to 2012, when it closed for good.
Roger Rabbit's Car Toon Spin
Roger Rabbit's Car Toon Spin opened in 1994 in Disneyland's Mickey's Toon Town. This is one of those rides that looks fun and harmless from the outside, especially if you've never seen Disney's 1988 film Who Framed Roger Rabbit. If you have seen the film, you know it's probably going to have some scary stuff.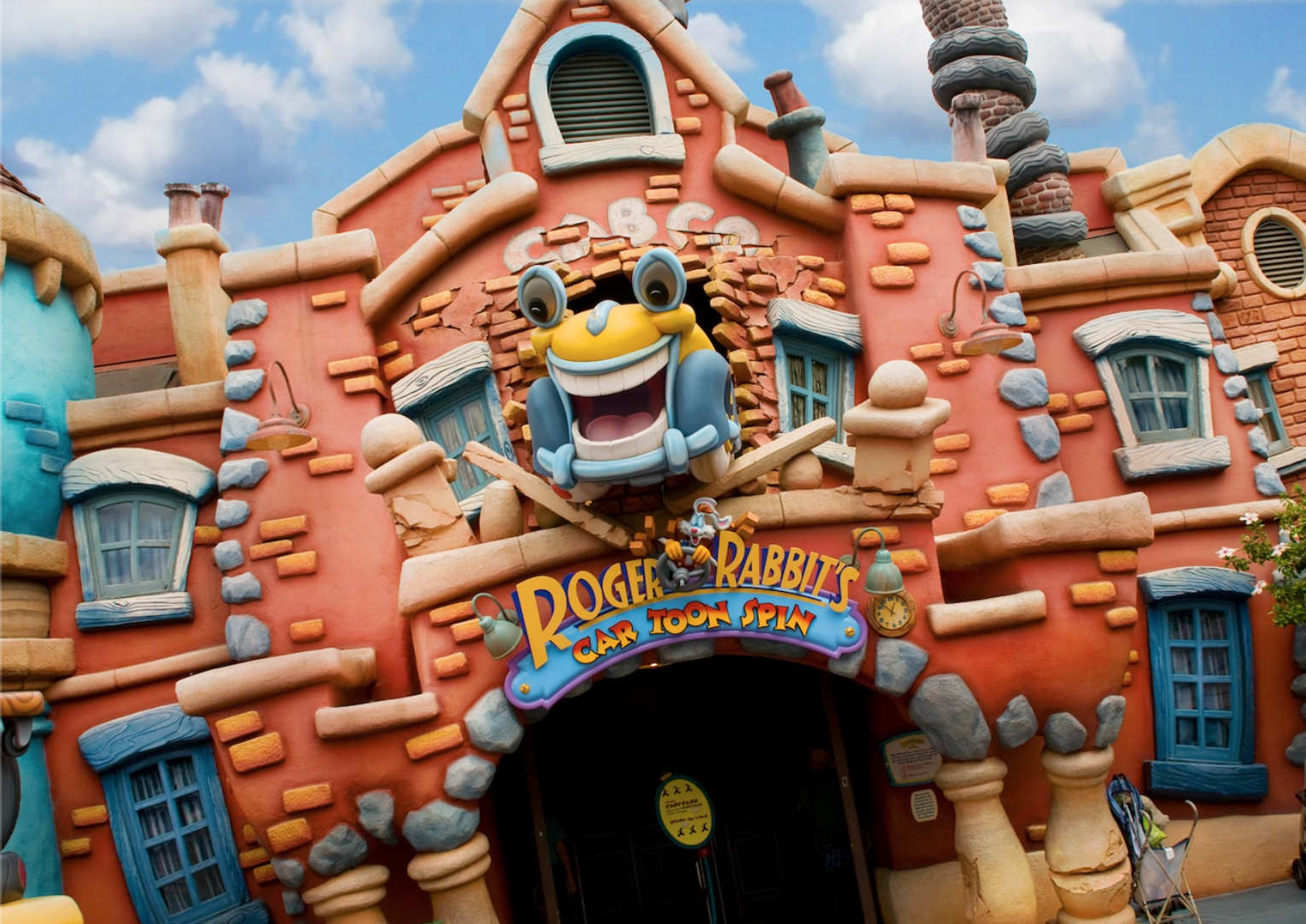 Car Toon Spin takes guests through Toon Town, and this ride is dark. From chaotic scenes of characters from the film, super scary clown jack-in-the-boxes, to Roger Rabbit being electrocuted after a series of explosions, this is not a ride for the faint hearted. And with no height restriction, a lot of people assume this wacky cartoon ride will be fun and sweet.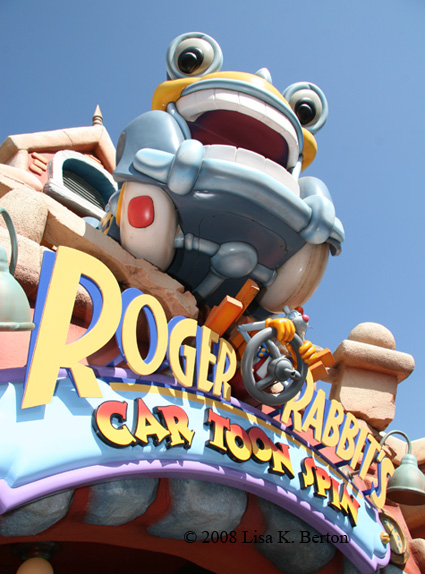 If you haven't seen the movie, maybe it's best to watch it before attempting this ride.
Finding Nemo Submarine Voyage
The Finding Nemo Submarine Voyage is an overhaul of the original Submarine Voyage ride that was open from 1959 to 1998. The ride remodel added characters from Finding Nemo while still utilizing the original ride's submarines and lagoon space.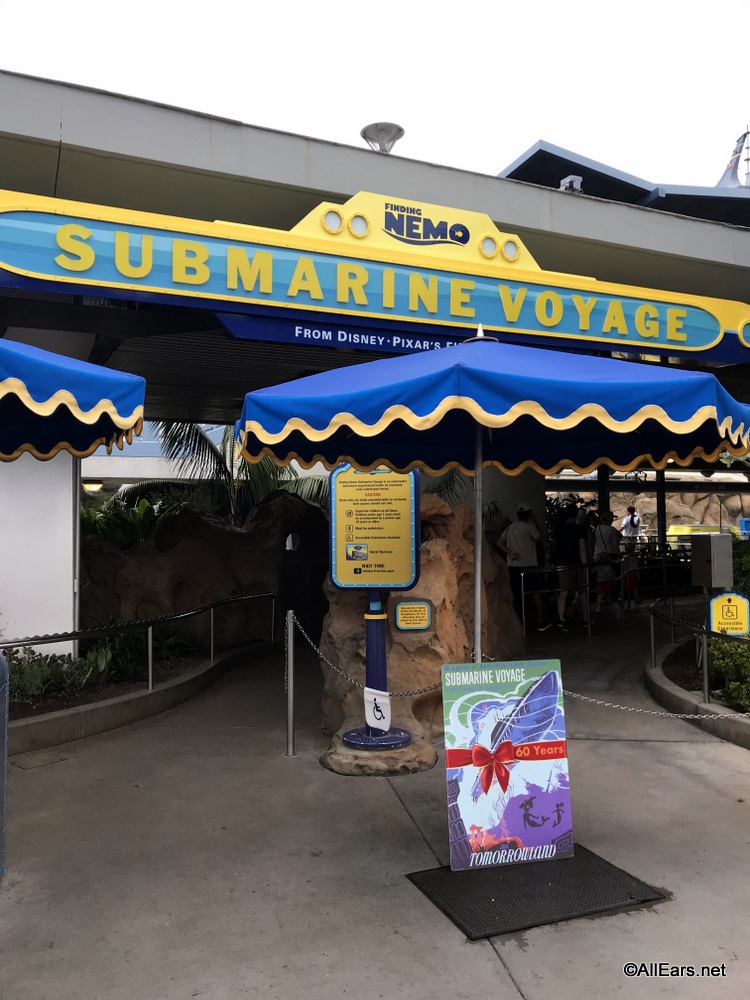 For this ride, you climb down a ladder and descend into a tiny submarine that fits up to 45 guests. It's not for the claustrophobic. You then experience a fourteen minute long ride under the water, at one point during which there's a period of pitch darkness after the submarine "hits" a mine, and combined with the tiny submarine space, it's terrifying.
If you don't like being confined to tiny spaces with a bunch of strangers in total darkness, Finding Nemo Submarine Voyage is probably not the ride for you.
Disney World
Journey Into Imagination With Figment
In EPCOT, Journey Into Imagination With Figment is meant to be a kid-friendly ride, and Disney describes it as a "gentle musical ride." The ride has seen major renovations three times since the first version opened in 1983.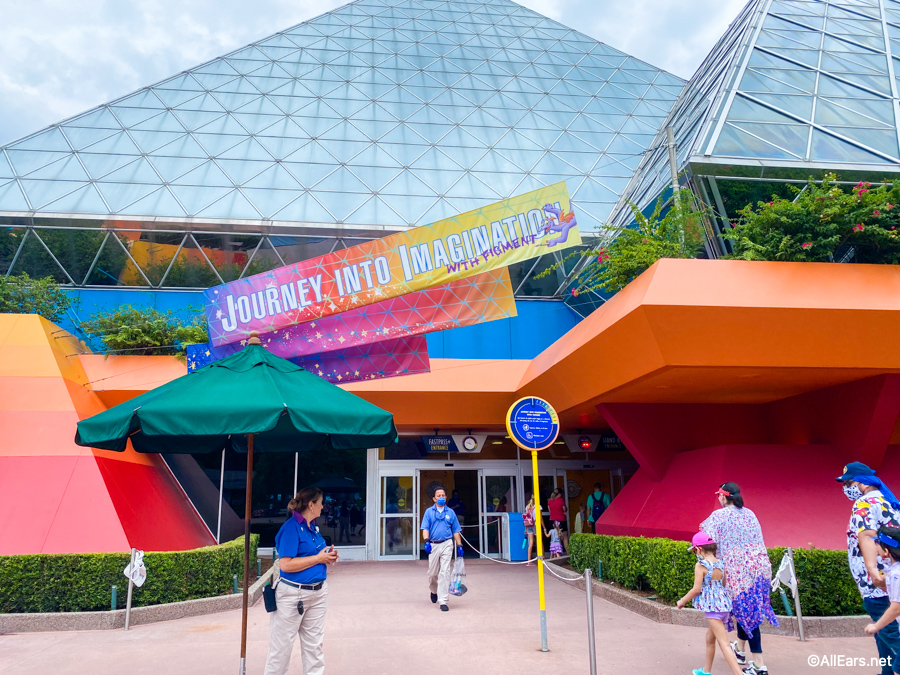 With the current iteration, riders explore five human senses as Figment the purple dragon makes mischief along the way. In the last scene, there is an air blast that seems to come out of nowhere. It's loud, it's sudden, and it's shocking. We were even once warned to take our sunglasses off because the air blast could knock them off!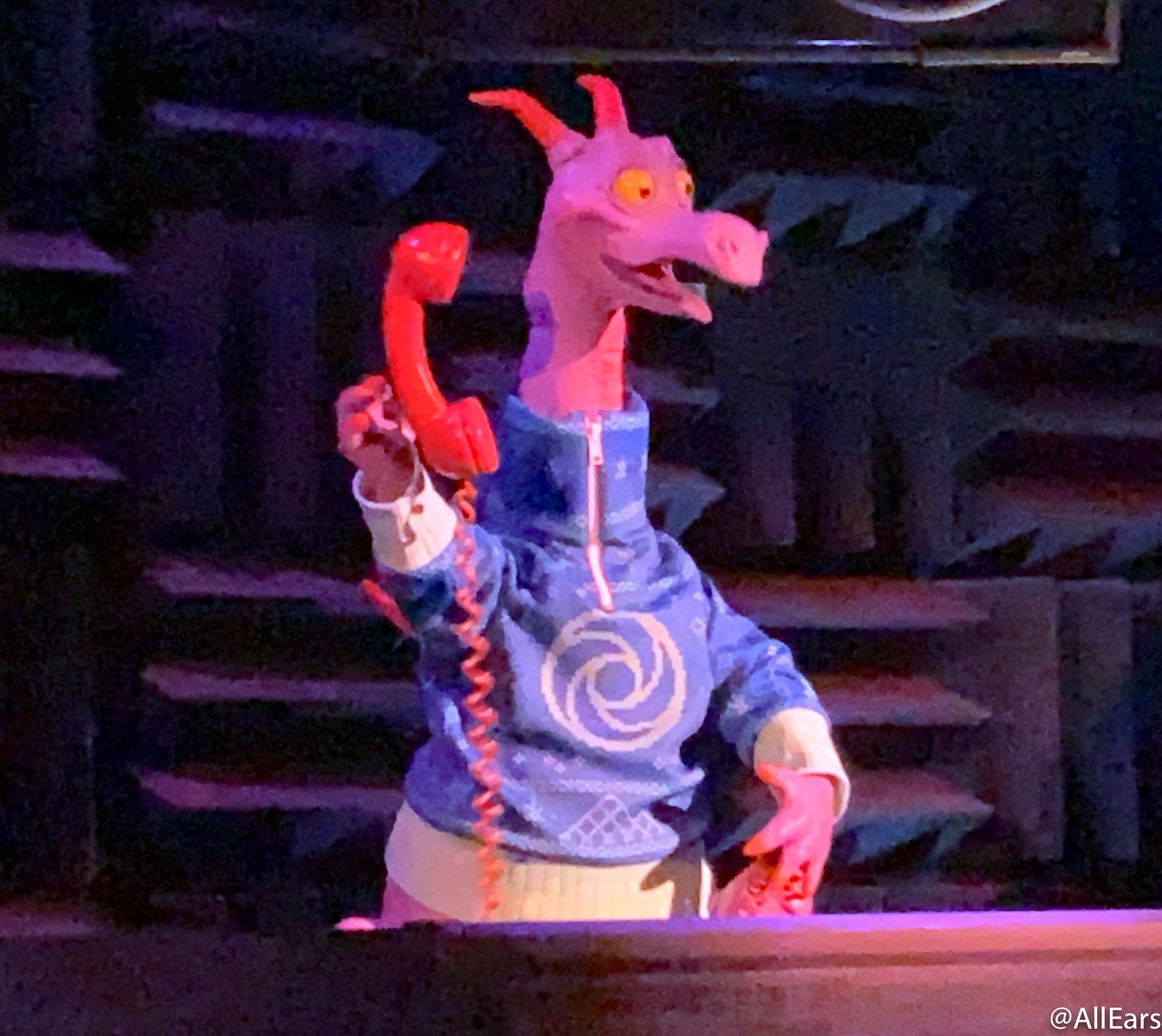 This air blast frequently leads to kids ending the ride in tears… and maybe some adults too! If Disney really wants to make this a "gentle musical ride," perhaps the air blast should be taken out.
It's Tough to Be a Bug
It's Tough to Be a Bug is located in Disney's Animal Kingdom and formerly in Disney California Adventure. It opened in 1998 alongside the 1998 Pixar film, A Bug's Life. This part 3D, part animatronic show is nine minutes long.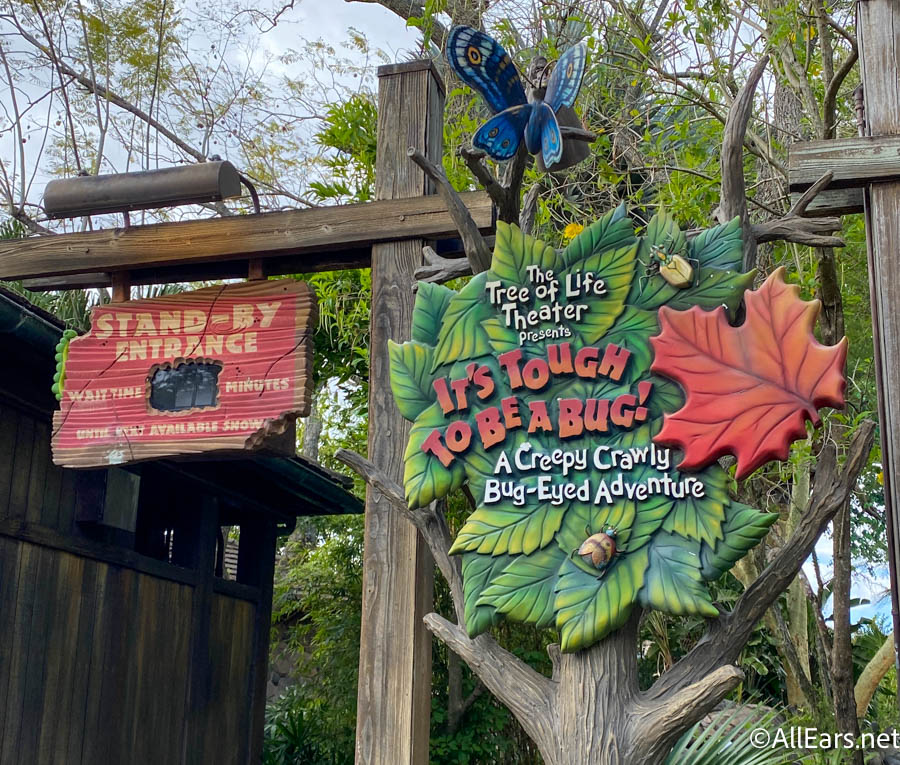 It's Tough to Be a Bug is not for people who are scared of bugs. In addition to special effects including lights, fog, and smells, there is also simulated feelings of bugs crawling on guests' feet and backs via rubber tubing in the bench seats, which can be majorly unsettling.
If you don't like bugs crawling on you in real life, you probably won't like them pretend crawling on your either.
Getting on a ride you didn't expect to be scary can be upsetting, so you might want to make note of what ride features you like (and don't like!) before visiting a Disney Park! Keep reading All Ears for your Disney Parks planning tips and tricks!
Do you know of any other accidentally scary rides? Let us know in the comments!
Join the AllEars.net Newsletter to stay on top of ALL the breaking Disney News! You'll also get access to AllEars tips, reviews, trivia, and MORE! Click here to Subscribe!