In terms of iconic Disney attractions, not every ride is made the same. In other words, not every ride is going to be everyone's cup of tea. (Literally…the Mad Tea Party only appeals to a small demographic.)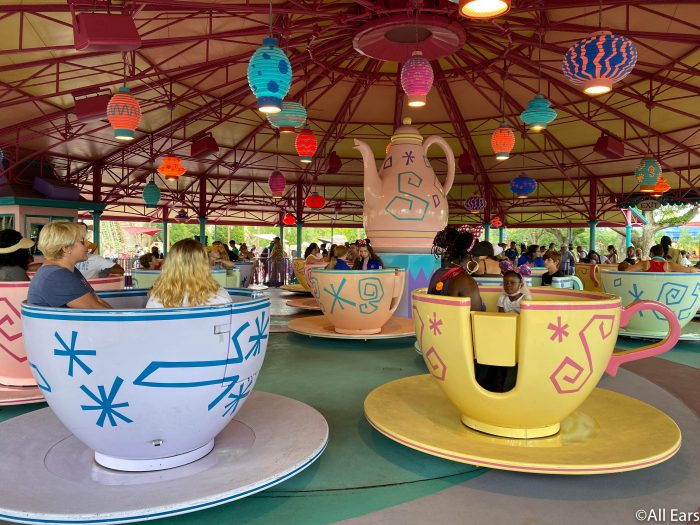 Conversely, though, there are some rides that truly transcend for pretty much everyone and become beloved by all. We're talking about the elite: the most universally loved Disney rides. 
For every polarizing attraction (looking at you, it's a small world), there's a type of ride that seemingly everyone is obsessed with.
In Disney Parks across the globe, these are the rides that are adored far and wide, from nostalgic icons to technological marvels.
Remy's Ratatouille Adventure
Considering the wild anticipation for the opening of Remy's Ratatouille Adventure in EPCOT, it's safe to say that this Disneyland Paris attraction is a global sensation.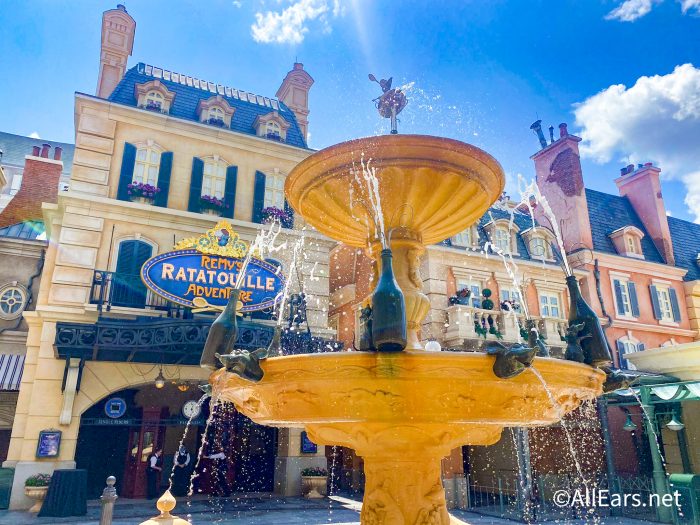 Long before Disney announced it was bringing the Ratatouille-themed ride to an expanded section of EPCOT's France Pavilion, it was a beloved fixture in Disneyland Paris. It doesn't matter how old you are, there's just something about shrinking down to Remy size and zooming around a bustling Parisian kitchen that brings pure joy and whimsy for all! 
Jungle Cruise
Jungle Cruise has been getting a lot of attention lately — and for good reason. Not only was the live-action film starring The Rock and Emily Blunt one of the most anticipated movies of 2021, but the classic ride — with outposts in Disneyland, Disney World, Tokyo Disneyland, and Hong Disneyland —has long been a must-do ride all over the planet.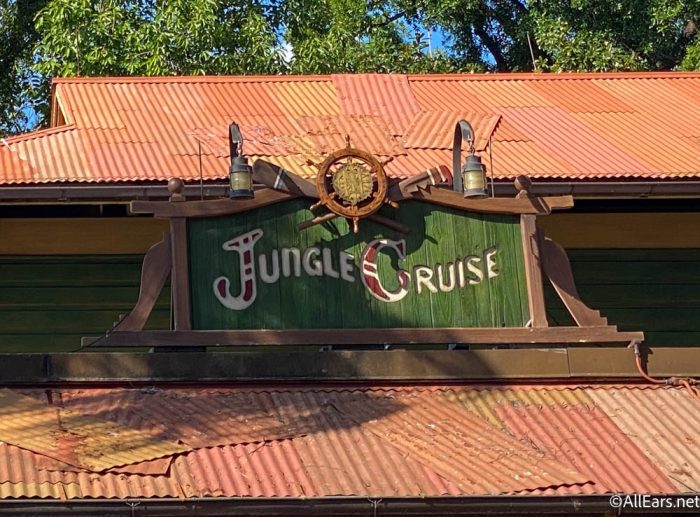 With its relaxed pace and slow-moving float through the jungle, narrated by quirky and hilarious Skippers, it's easy to see why this wholesome and simple attraction is such an enduring staple for so many. 
The Haunted Mansion
Similar to Jungle Cruise, The Haunted Mansion is another ride with tons of warm nostalgia attached to it (we just wish the movie version had a better reputation…).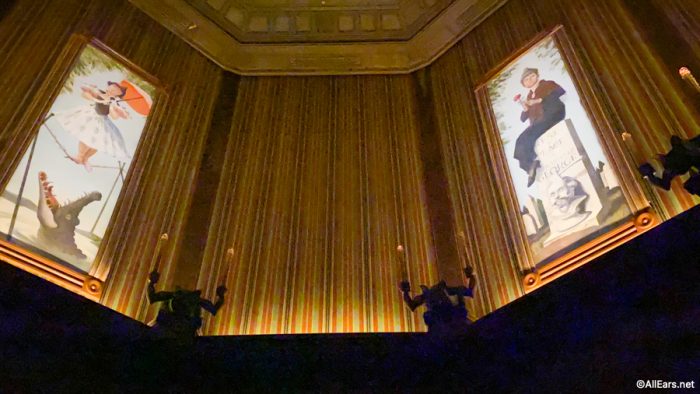 With locations in Disneyland, Disney World, and Tokyo Disneyland, it's a fun, family-friendly attraction that isn't too scary, and provides a comfy, funny experience with silly ghosts and cool effects. It also helps that it's entirely indoors and dark, providing reprieve from the sun! 
Mystic Manor
Like The Haunted Mansion times 10, Mystic Manor takes a similar premise and escalates it with cool details, more music, and a more immersive and advanced experience.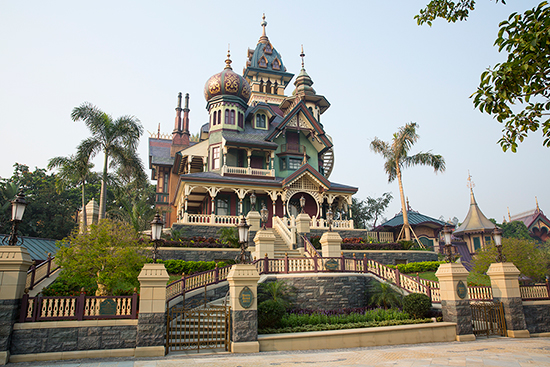 Located in Hong Kong Disneyland, it's a trackless ride that explores a spooky (but not too spooky) manor, telling the story of Lord Henry Mystic and his monkey, Albert, all set to a musical score by Danny Elfman. Basically, if you like The Haunted Mansion, this is one ride you'll love — and anyone who rides it does! 
Tower of Terror
Another spooky ride with a wide fan base is this longstanding marquis attraction at Disney's Hollywood Studios.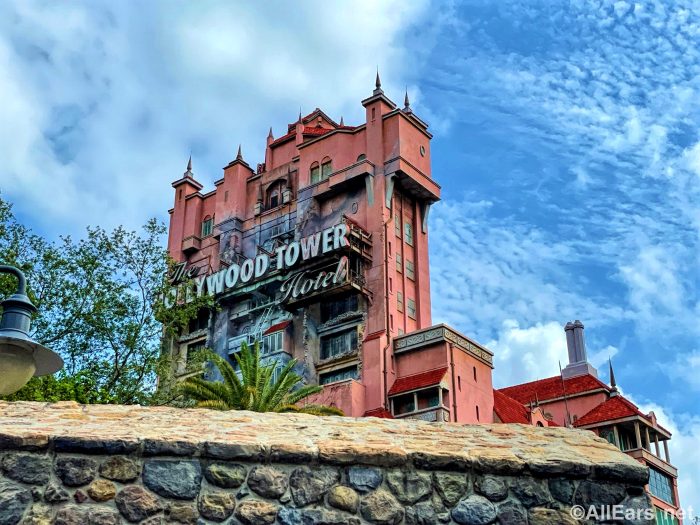 Sure, it's a tad scarier than The Haunted Mansion, but Tower of Terror is a ride that really dazzles with special effects and genuine thrills — no matter how many times we ride it, that moment of darkness before the first plummet down the elevator shaft never ceases to excite! 
Pirates of the Caribbean

 
With locations in Disneyland, Disney World, Tokyo Disneyland, Disneyland Paris, and Shanghai Disneyland, Pirates of the Caribbean is the most widespread and globally beloved ride in the Disney universe!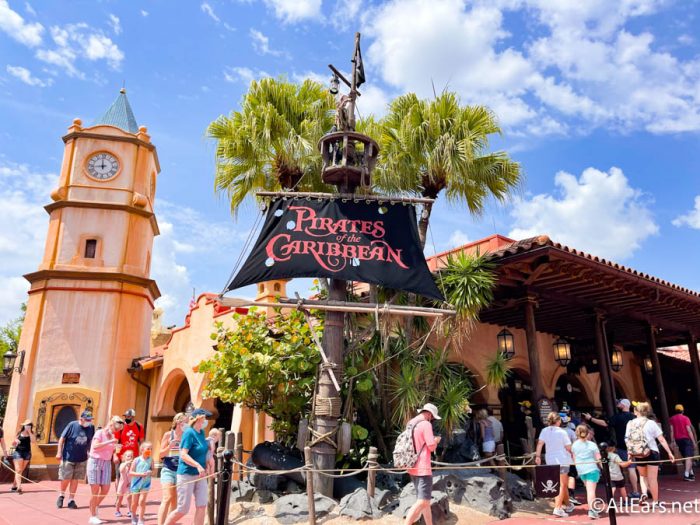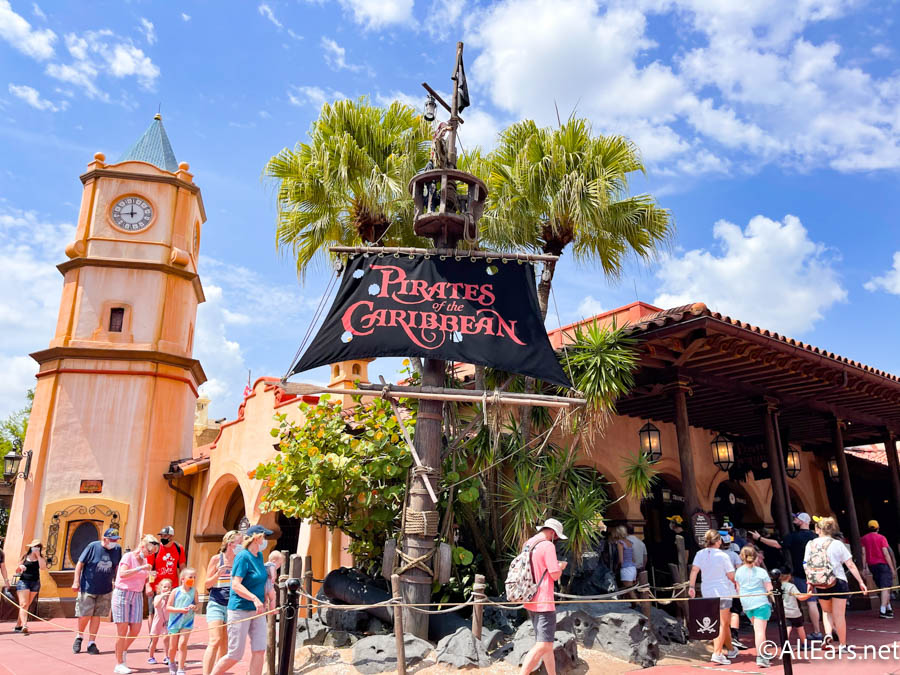 Although the ride experience differs slightly from park to park, the general premise is one that appeals to riders of all ages. The gentle drops provide just enough adrenaline, while the animatronics are fun, and the atmosphere is really a whole-body experience (the fire smell is pure comfort tbh) that implants instant nostalgia for anyone who rides it. 
Splash Mountain
Of all the mountain rides in Disney Parks, Splash Mountain might be the most widely loved. For instance, it isn't quite as intimidating as Space Mountain's frantic zoom through pitch darkness.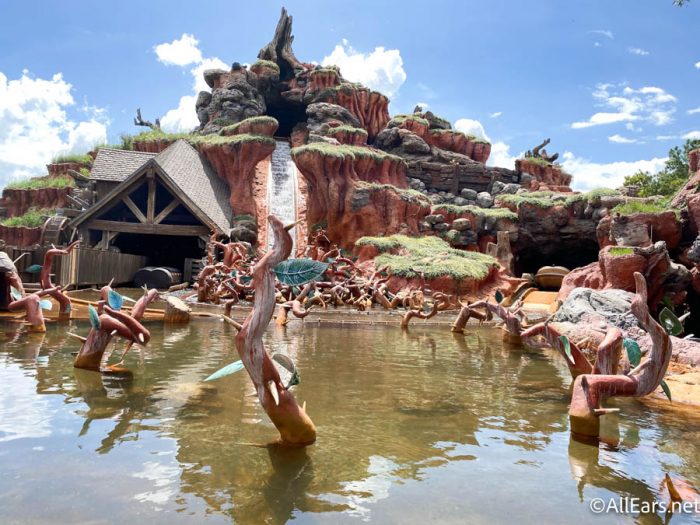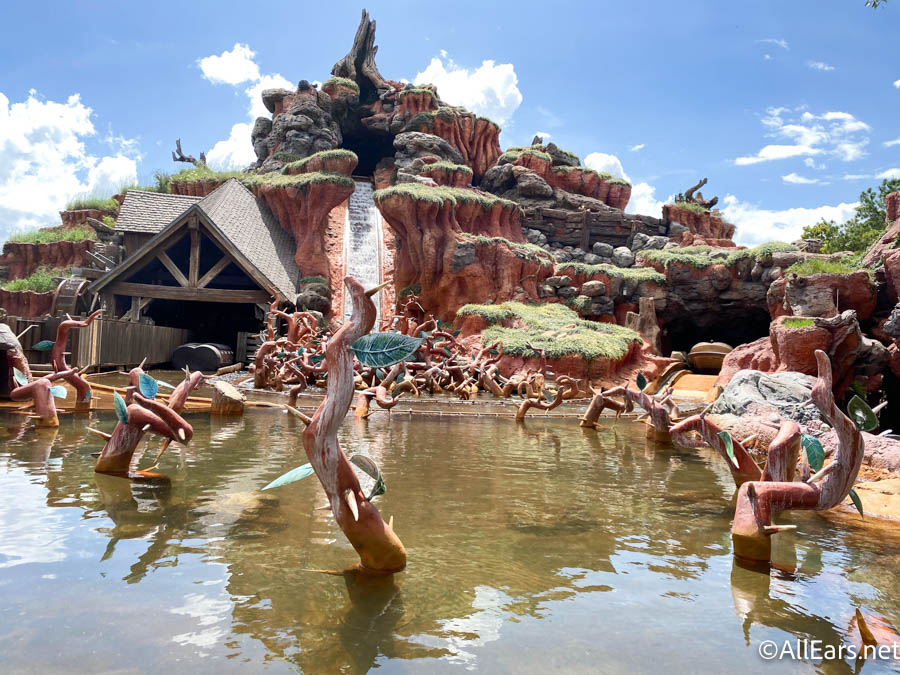 Though the iconic attraction — with locations in Disneyland, Magic Kingdom, and Tokyo Disneyland — is getting a thematic overhaul, the overall experience will remain the same. It takes the classic log flume ride style and turns it into a wonderfully immersive journey through forests and caverns, with increasingly fun and exciting drops along the way! 
Spaceship Earth
As iconic as the structure in which it resides, Spaceship Earth is one timeworn EPCOT staple that doesn't need thrills or tons of special effects to earn a fanbase. 
Rather, this is one slow-moving staple that gets its accolades for how comfortable and fascinating it is. The experience of slowly voyaging through time and history, under the serene narration of Dame Judy Dench, is a pleasant break from some of Disney's more fast-paced attractions. 
Flight of Passage
In terms of Disney's newer innovations, one ride that really spotlights the advancements in ride tech is Animal Kingdom's Flight of Passage. 
If you like Soarin' in EPCOT (as most people do!), then Flight of Passage takes that premise and cranks it up 100 notches by making guests feel like they're connected to an actual Avatar, riding a Banshee through the lush landscapes of Pandora, with thrilling twists and turns that make this one of the most immersive attractions Disney has ever created. 
Rise of the Resistance
Speaking of immersive, Rise of the Resistance at Disneyland and Disney's Hollywood Studios is so intensive and interactive that it actually makes guests feel like they're journeying into their very own Star Wars movie.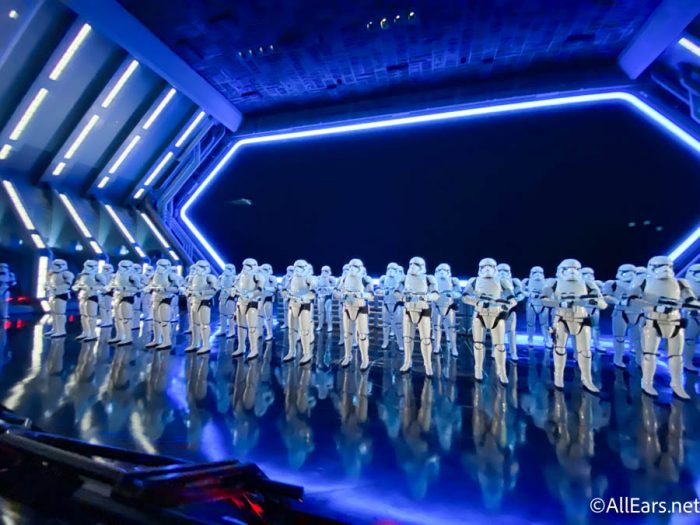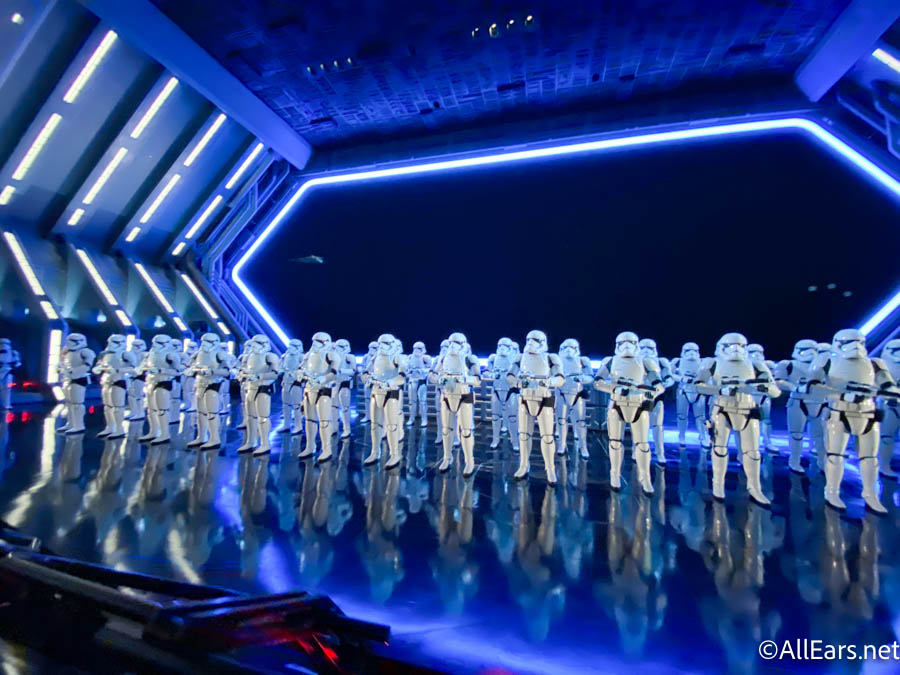 Considering the sheer level of detail, the various set pieces, the characters, and the multiple experiences along the way, it's easy to understand why it's so difficult to get a boarding group for the attraction. Although it's one of Disney's newest rides, Rise of the Resistance immediately earns its place as one of the most universally loved in all the parks. 
New and old, Disney rides are clearly loved for different reasons. For some, it's the nostalgia. For others, it's total immersion in a ride so technologically advanced that you feel transported to another planet for a few minutes. And for others, it's the soothing sounds of Dame Judy Dench teaching us about the Renaissance. But across the board, these are some of the best! 
Do you agree with this list of beloved rides? Let us know in the comments!
Join the AllEars.net Newsletter to stay on top of ALL the breaking Disney News! You'll also get access to AllEars tips, reviews, trivia, and MORE! Click here to Subscribe!